Framed dried flowers craft
Article may contain Amazon & affiliate links. As an Amazon Associate I earn from qualifying purchases at no additional cost to you.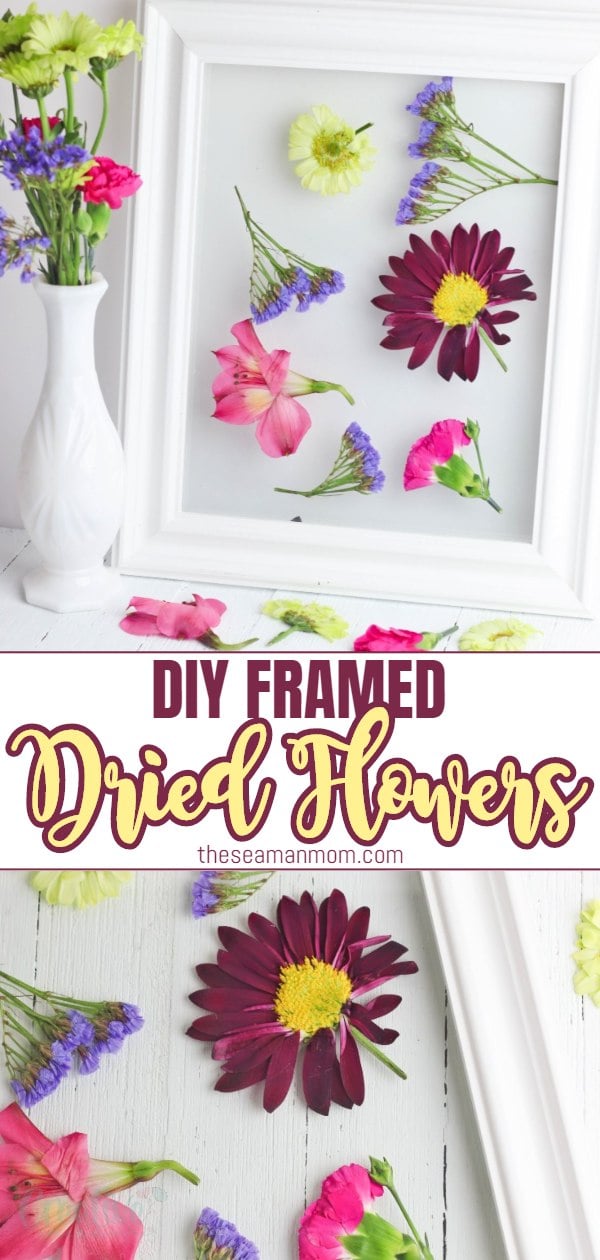 Preserve nature's most beautiful gifts with some framed dried flowers! A pressed flower frame is perfect to decorate your space and a great way to enjoy flowers' beauty all year long!
Framed dried flowers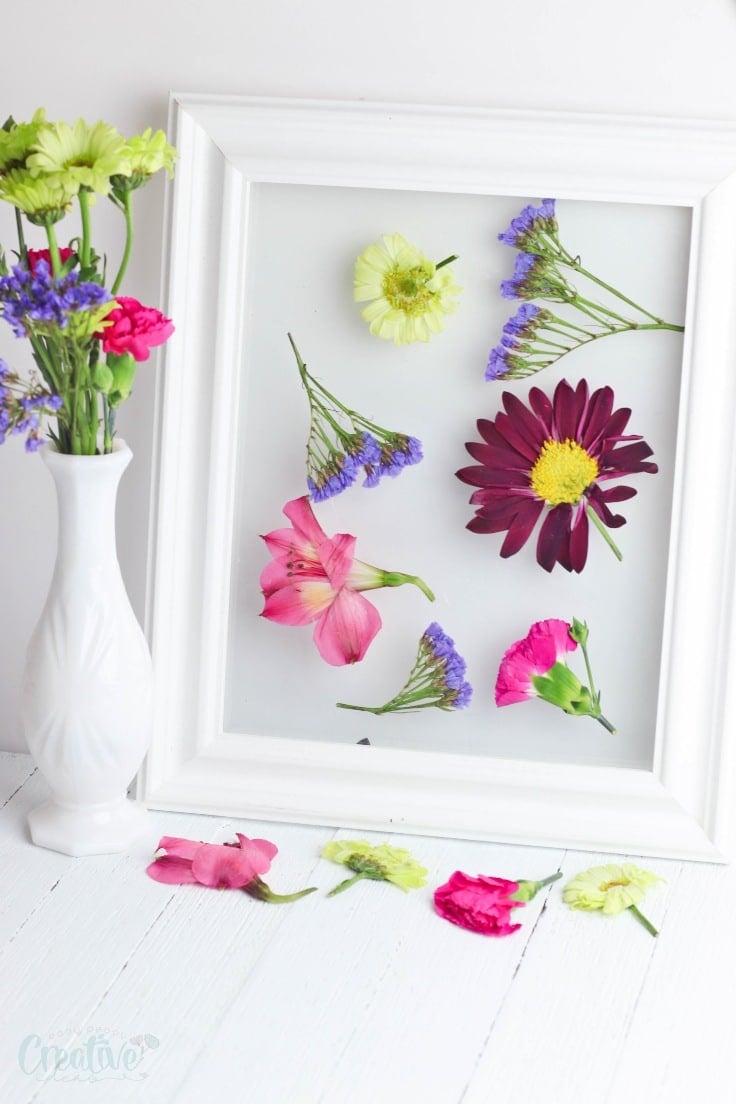 Flowers are one of my favorite parts of spring. Wouldn't it be great if we could keep fresh flowers for longer than a few days? While keeping your flowers fresh forever isn't possible, there is an easy way to display your favorite fresh flowers – just dry them and then make a little framed dried flowers craft!
More flower crafts you will love: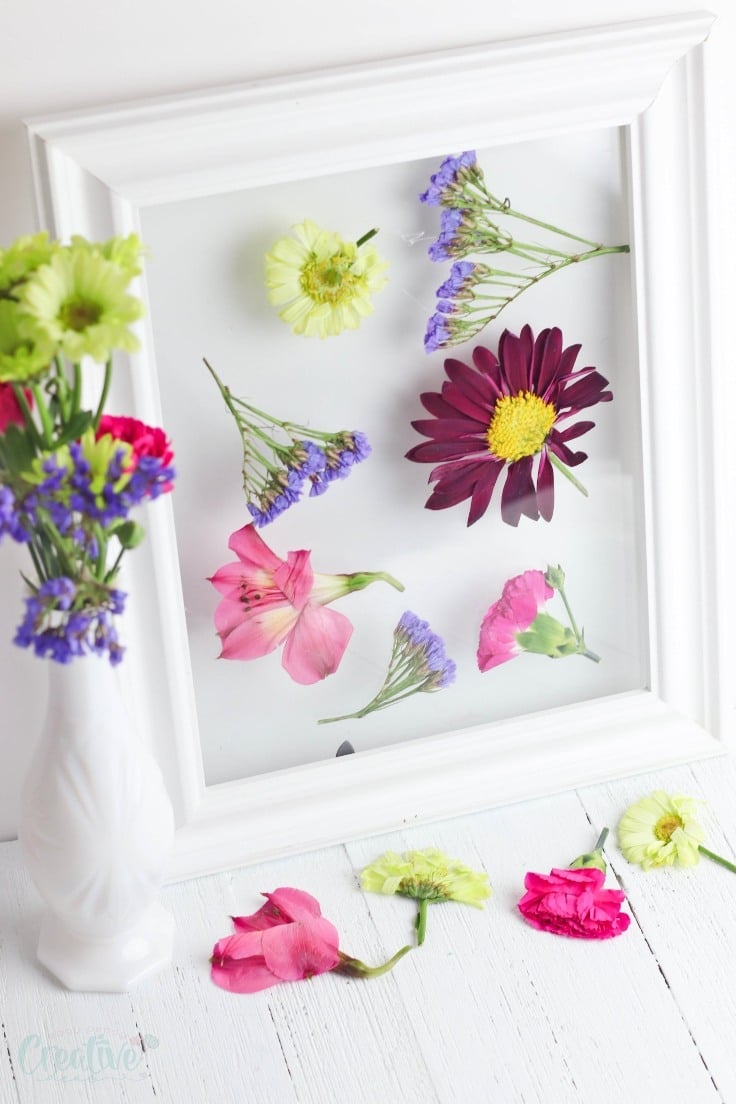 If you're wondering how to press and display your fresh flowers, you're in luck! Here are a few details on how to make a pressed flowers craft.
How do you make dried flowers?
Pressed flowers are the best way to preserve your fresh flowers. Unlike simply drying the flowers, pressed flowers are easy to display and to keep. And while pressing your flowers is a pretty simple process, I do have a few tips to ensure your flowers look amazing after they're pressed:
Pick your flowers at the right time. When choosing the flowers to press, be sure to pick them in the late morning or early afternoon. At that time, the morning dew will have dried and your flowers will be in full bloom.
Arrange the flowers before pressing. Make sure to arrange your flowers the way you want them to look before pressing. Once they're flattened, you won't be able to alter their appearance.
Use plenty of weight. While fresh flowers are pretty delicate, you'll still need to add plenty of weight to the top of your book or press to ensure the flowers get flat enough to frame.
Absorb the moisture. To prevent damage to your book and help speed the drying process, be sure to add a paper towel, newspaper, or blotting paper to absorb the moisture in the flowers as they're being pressed.
Give it time. It can take up to three weeks for your flowers to fully dry in the press, so you'll have to be patient when pressing your flowers. After around a week, you can begin checking on your flowers to see how flat and dry they are. When you're satisfied with their shape, you can remove them from the press and display them in the frame.
How to dry flowers fast?
If you're in a hurry to get your flowers dried and make your pressed flowers art, there is a faster way to press your flowers. In a pinch, you can use waxed paper and an iron to press your flowers.
Start by placing your fresh flowers between two pieces of waxed paper. Then, cover the waxed paper with a thin cloth to protect your iron from the waxy residue on the paper. Set your iron on a low or medium setting, and press the iron onto the cloth until the flowers are flattened.
Dried flower art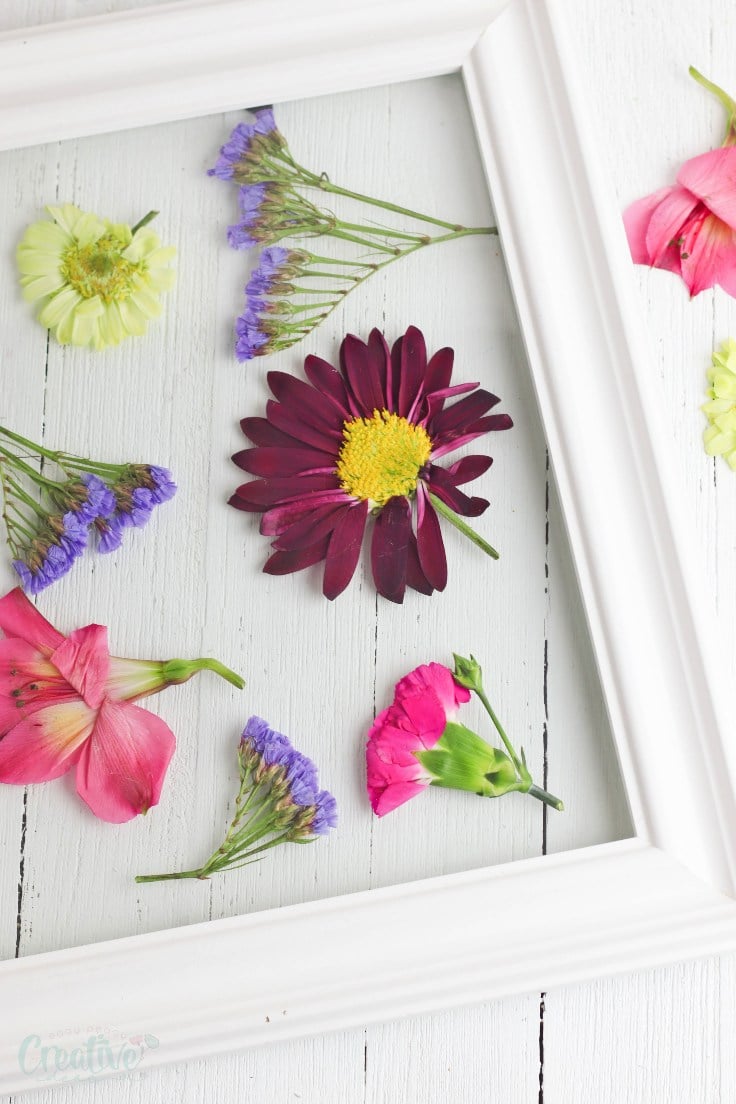 Supplies:
Fresh flowers
Book
Paper towels
Frame with an extra pane of glass
Hot glue gun
Instructions:
1. Open the book to the center and line the page with a paper towel.
2. Cut the flower stems short and place each bud on top of the paper towel.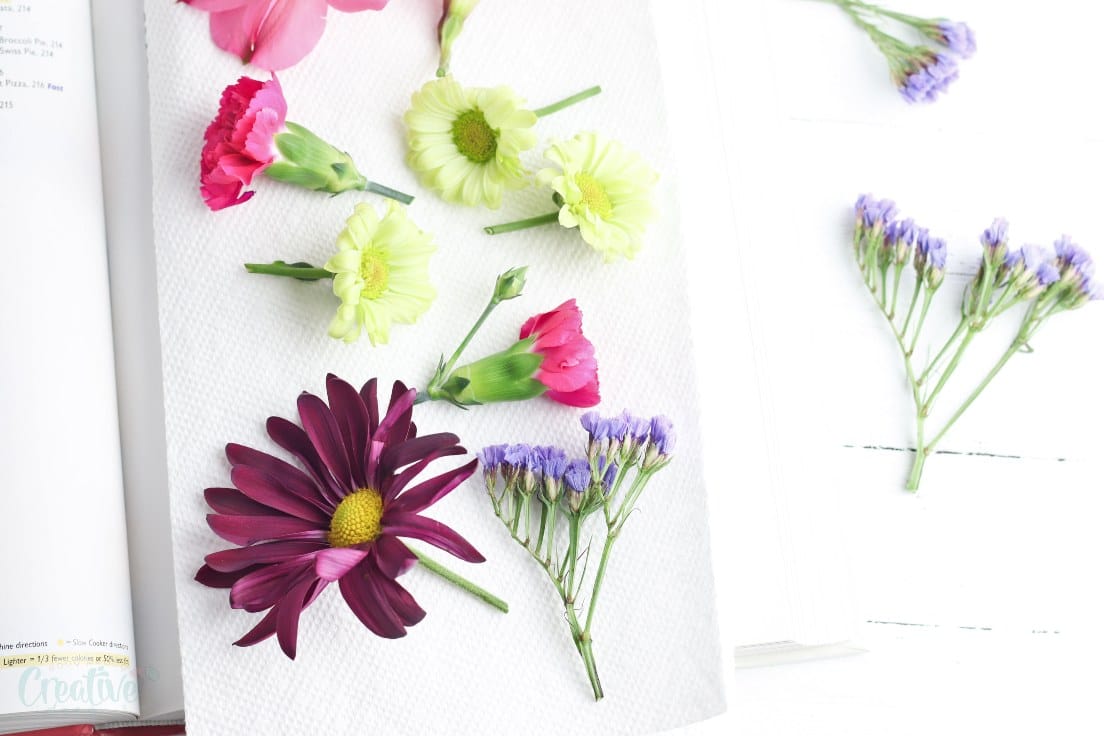 3. After you have added enough flowers, cover the flowers with another paper towel.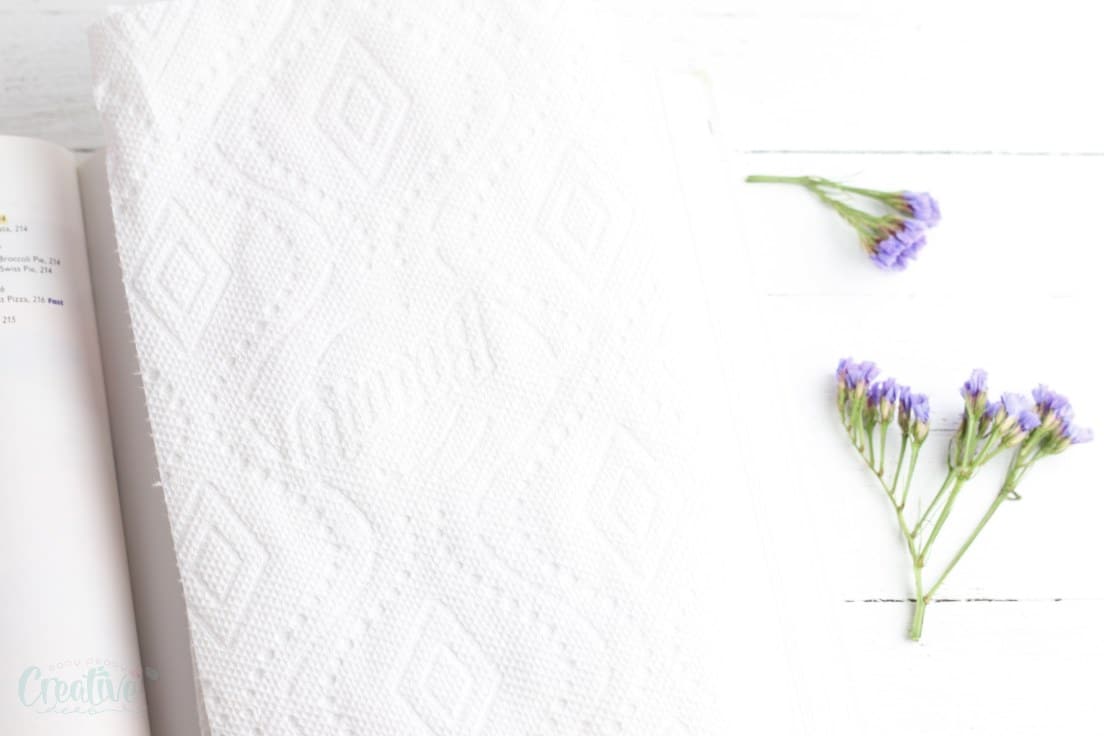 4. Close the book and place additional books or other heavy items on top to weight it down.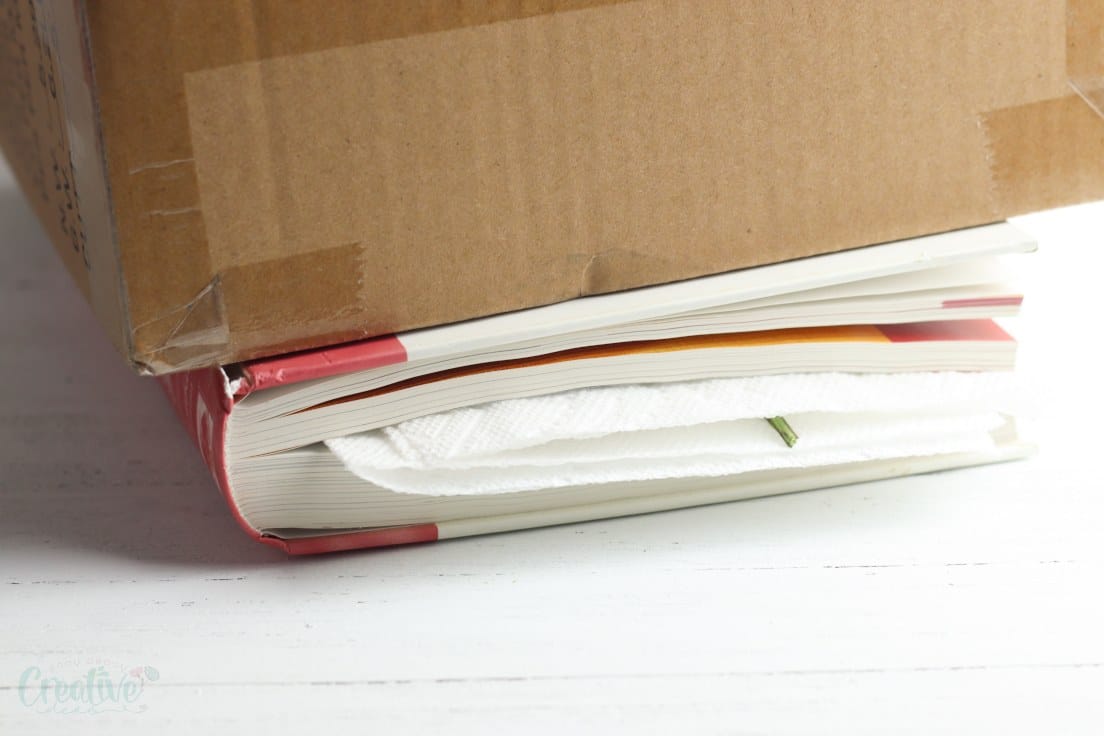 5. After one to two weeks, check the flowers. When they are dried and pressed, remove them from the book.
6. Arrange the flowers on one of the panes of glass. When you're satisfied with the arrangement, add a line of glue around the edges of the glass and place the second pane of glass on top.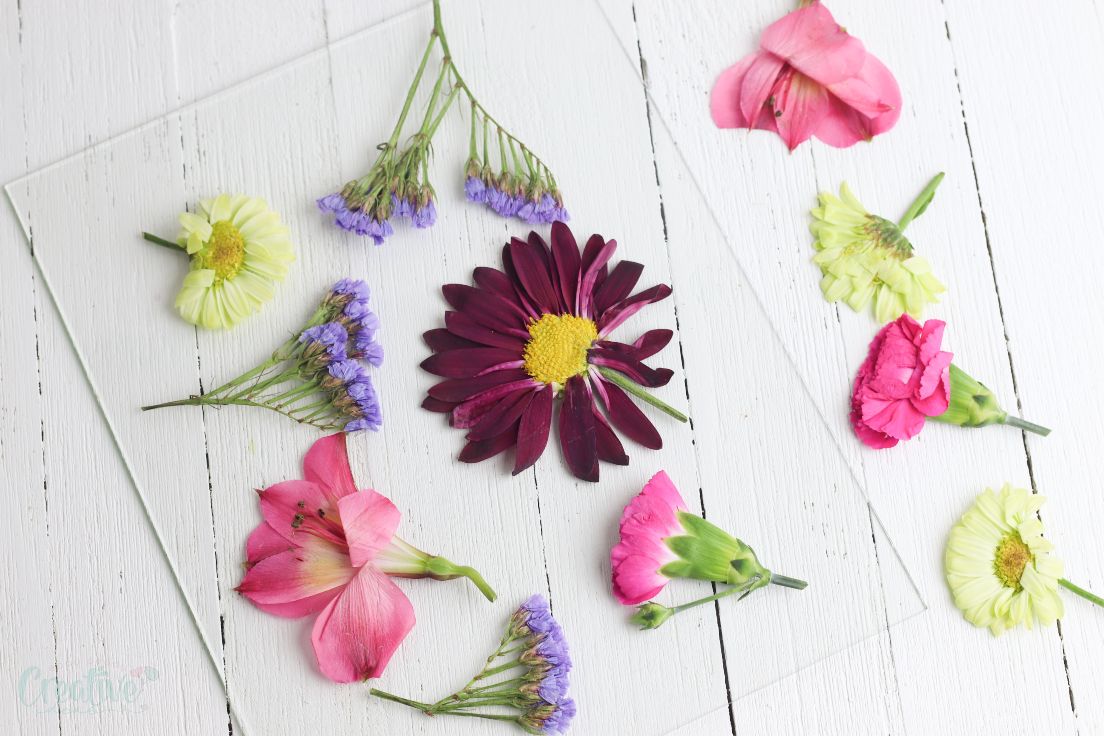 7. Add another line of glue to the inside of the frame to secure the glass in place.
Pin to save for later