Article may contain Amazon & affiliate links. As an Amazon Associate I earn from qualifying purchases at no additional cost to you.
This Google Eyes bowl is a cheap and easy craft to do for an with the kids for fun memories. Great decor piece for kids room or a gift idea!
Google Eyes Bowl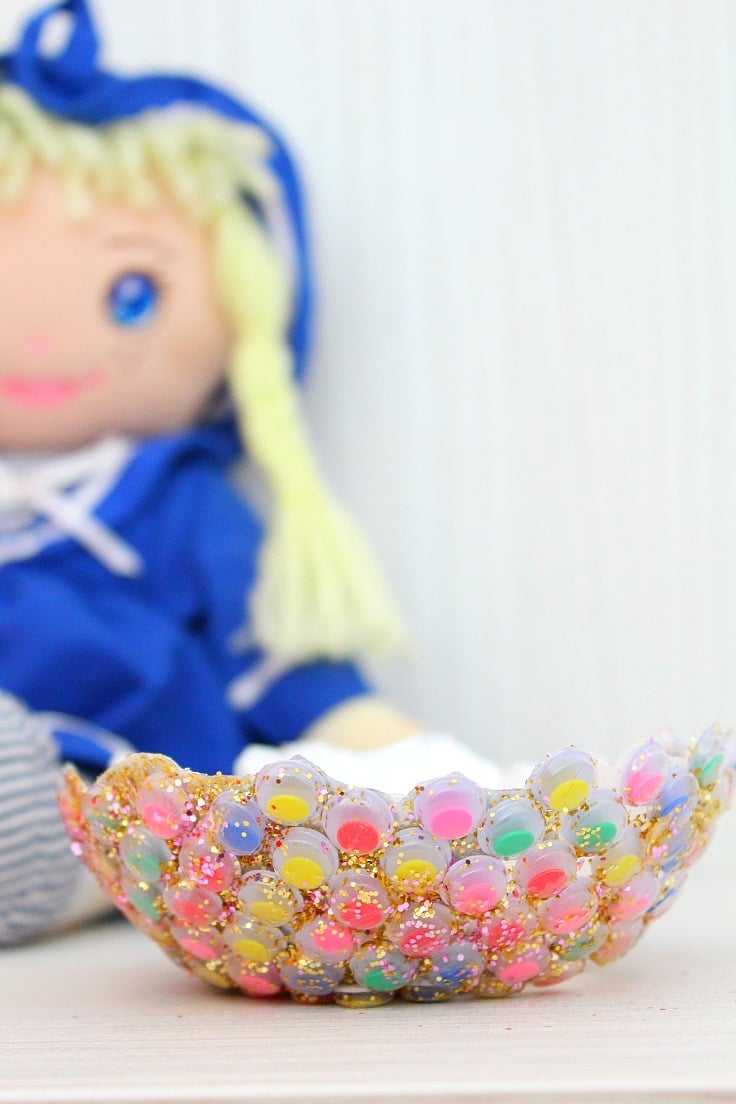 This Google Eyes Bowl is a creative and fun way to make a fantastic gift and keeps kids busy for a while. It's also a great way to bond and a nice decorative piece on your kids desk. It's a super fun project and it makes me smile every time I see it!
I added a bit of sparkle because I'm girly like that and also to cover the Mod Podge spots that otherwise wouldn't look as great. It was designed to look nerdy but I think it's super cute and totally appropriate for my room, err I mean Ellie's room. And I love the noise it makes when I grab the bowl, too cute!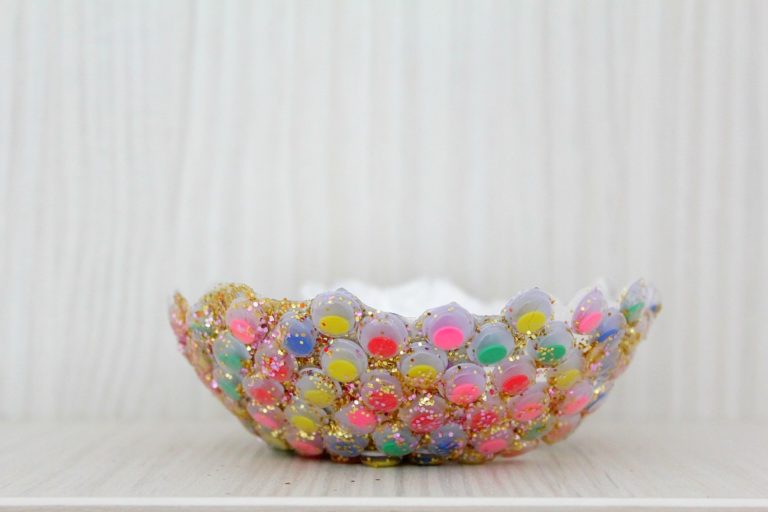 This bowl is purely decorative, it can't hold much other than feather light stuff (think cotton balls or cotton swabs) and it would take a while to make because you'll have to wait for each layer of Mod Podge to completely dry out (and I did 7 layers!). But I think it's totally worth the effort, it looks so happy and cheerful! Also I used aluminium foil when making the bowl and left it on once the bowl was done, I personally like the look of it with the aluminium foil on but feel free to peel it off if you don't feel the same; it will take some time to do that though.
Google Eyes Bowl tutorial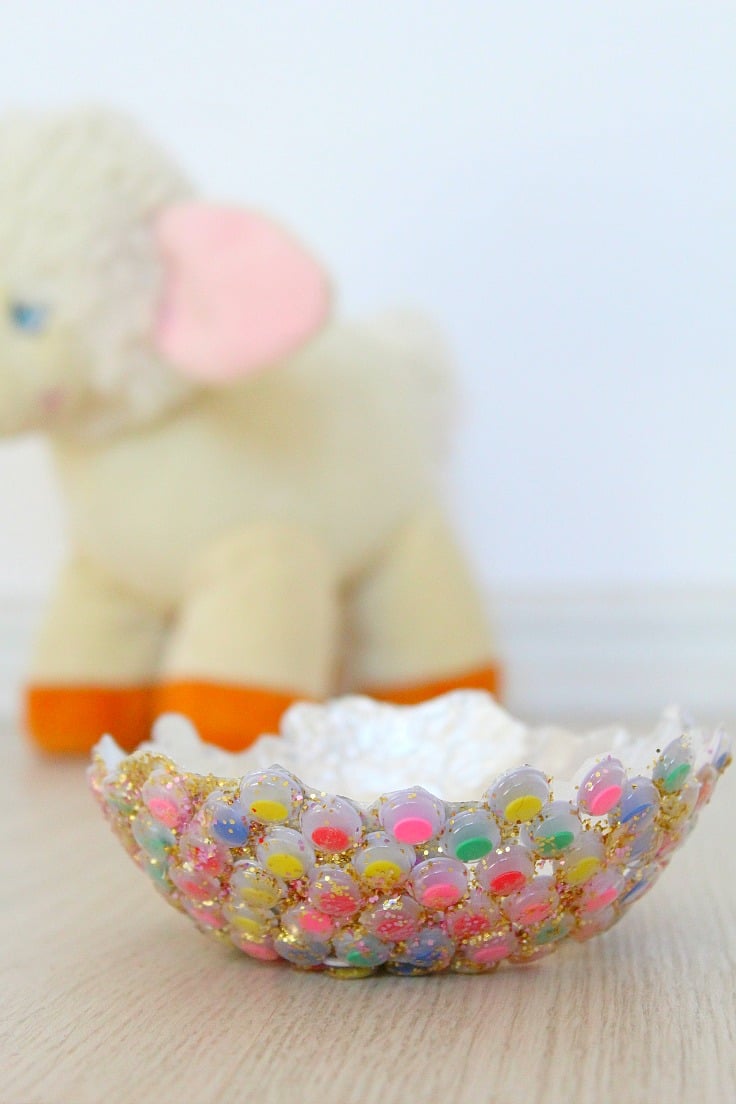 Materials: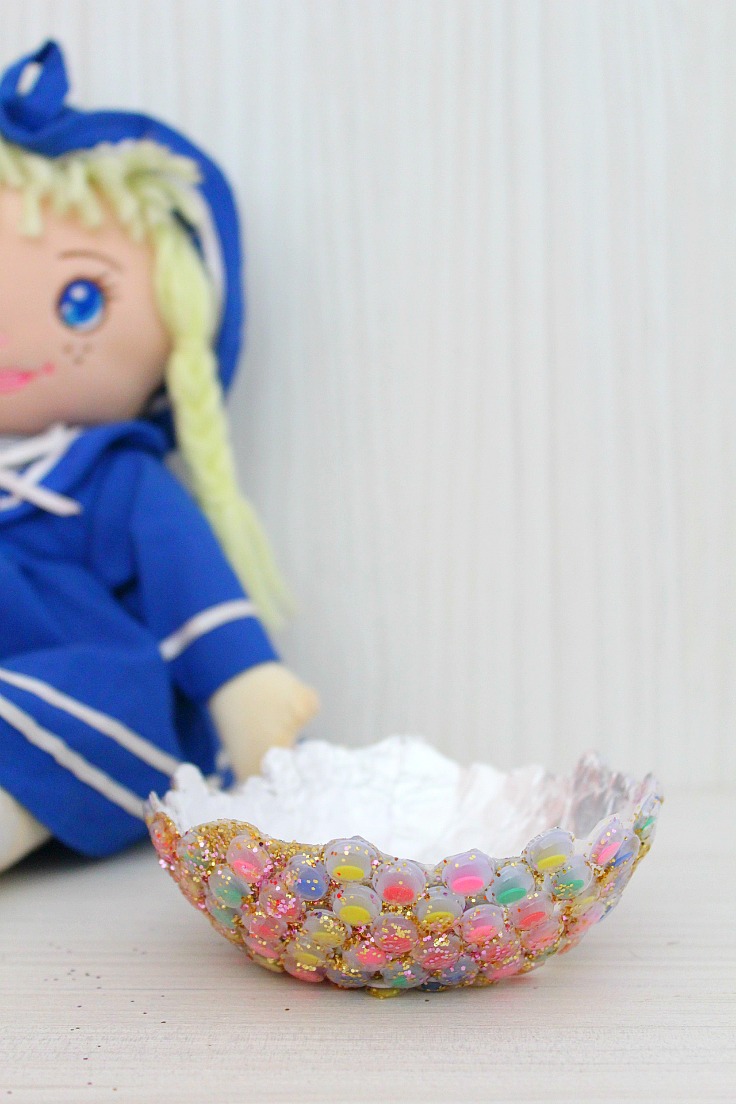 Directions:
Get the bowl and turn it bottom up.
Cut a piece of aluminium foil, large enough to cover the bowl and go under about 1″ and make the aluminium foil as bump free as possible.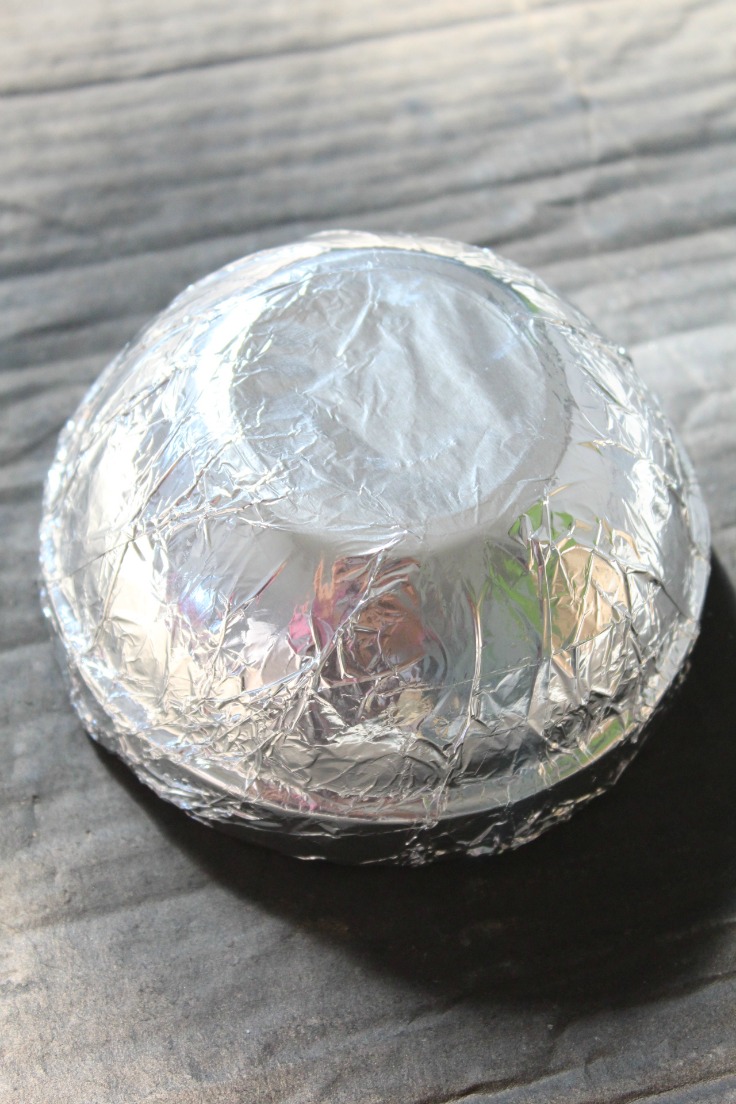 Apply a coat of Mod Podge over the aluminium foil, except for the rim and leave to completely dry. Do the same 6 more times.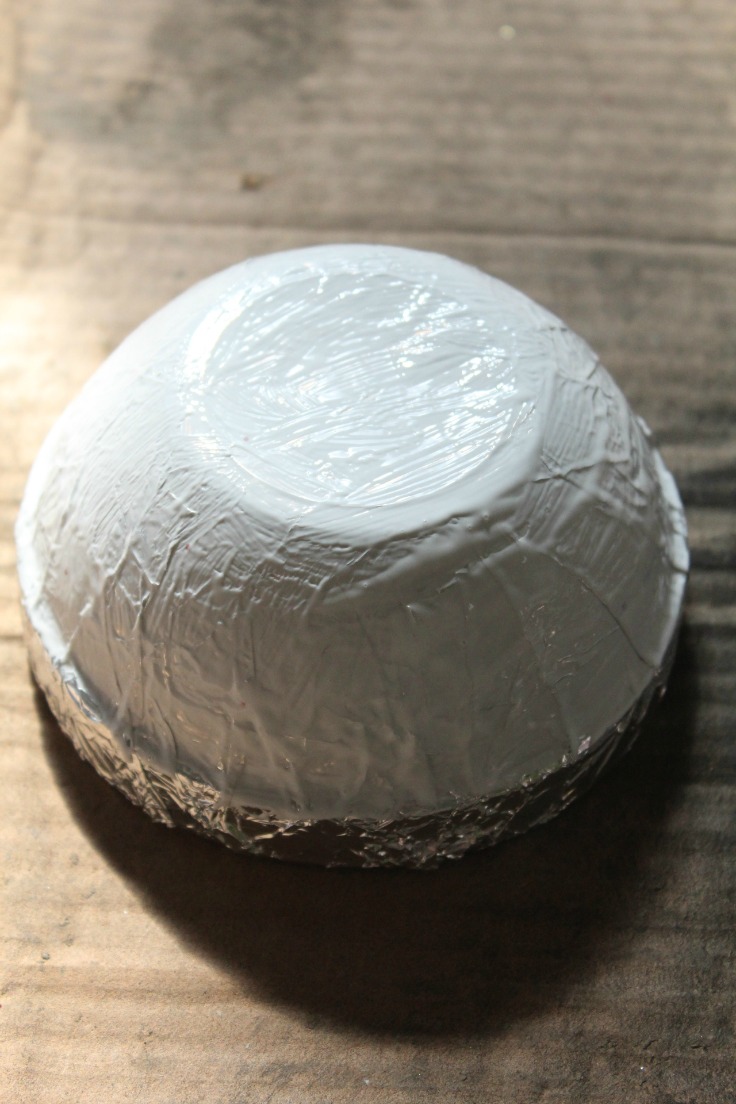 After the last coat is applied, add google eyes, starting at the bottom of the bowl, working in circles, until the whole bowl is covered in eyes, except for the rim.
When all eyes are applied, sprinkle glitter all over.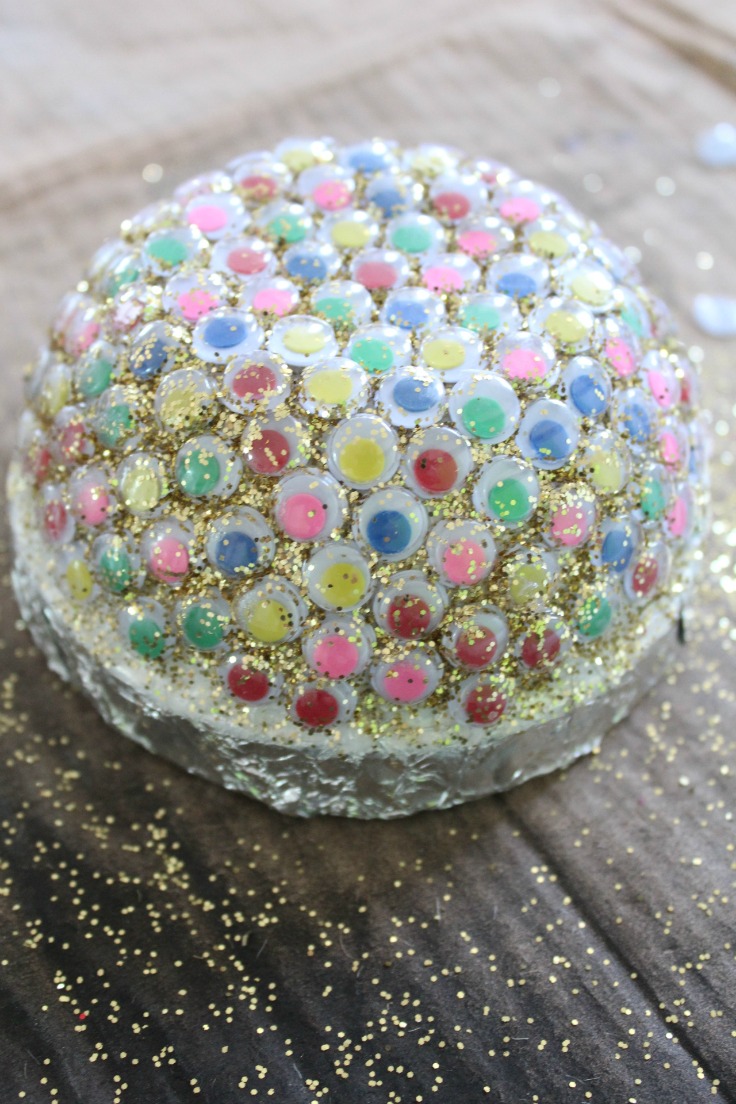 Allow the glitter to set in for about 2-3 minutes, then add a coat of spray adhesive, spraying about 10″ away from the bowl.
Leave to completely dry (I left it overnight) then turn the bowl bottom down, unfold the aluminium foil around the rim, and take the bowl out.
Gently peel off the aluminium foil all around the bowl, if you don't want to leave it on as I did.
With sharp scissors, cut around the rim of the google eyes bowl, removing the excess Mod Podge.
And you're done! Enjoy your adorable bowl!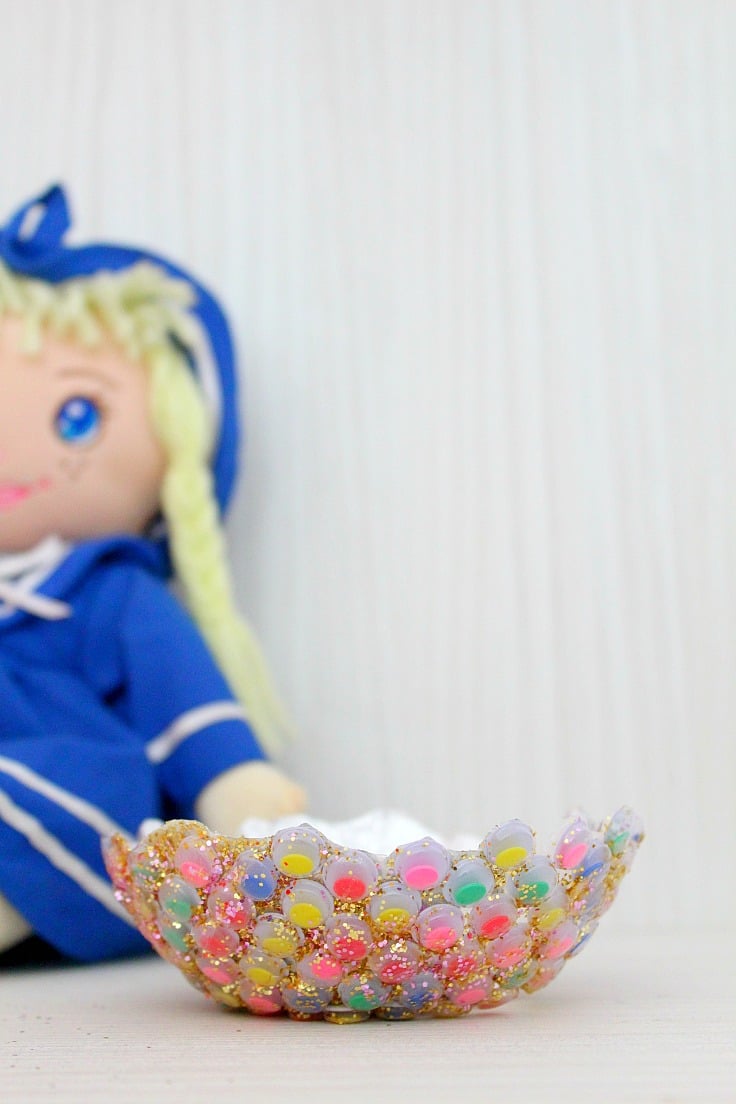 DIY Hot Glue Bowl Tutorial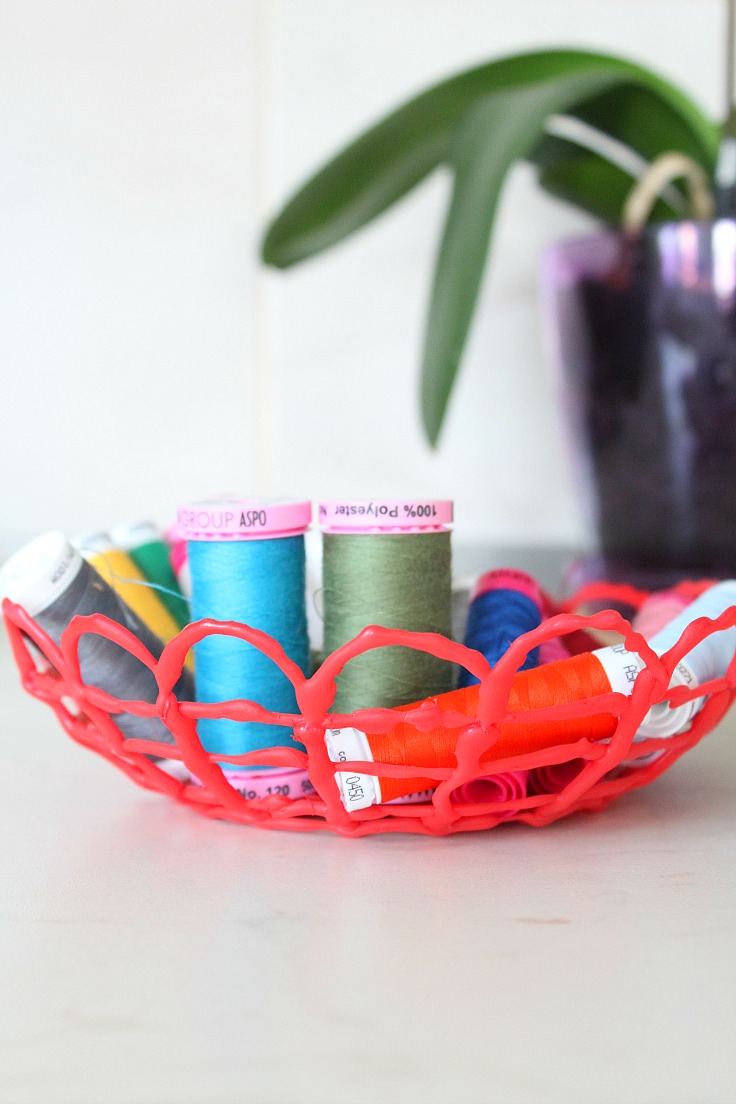 DIY rustic photo frame with twigs and twine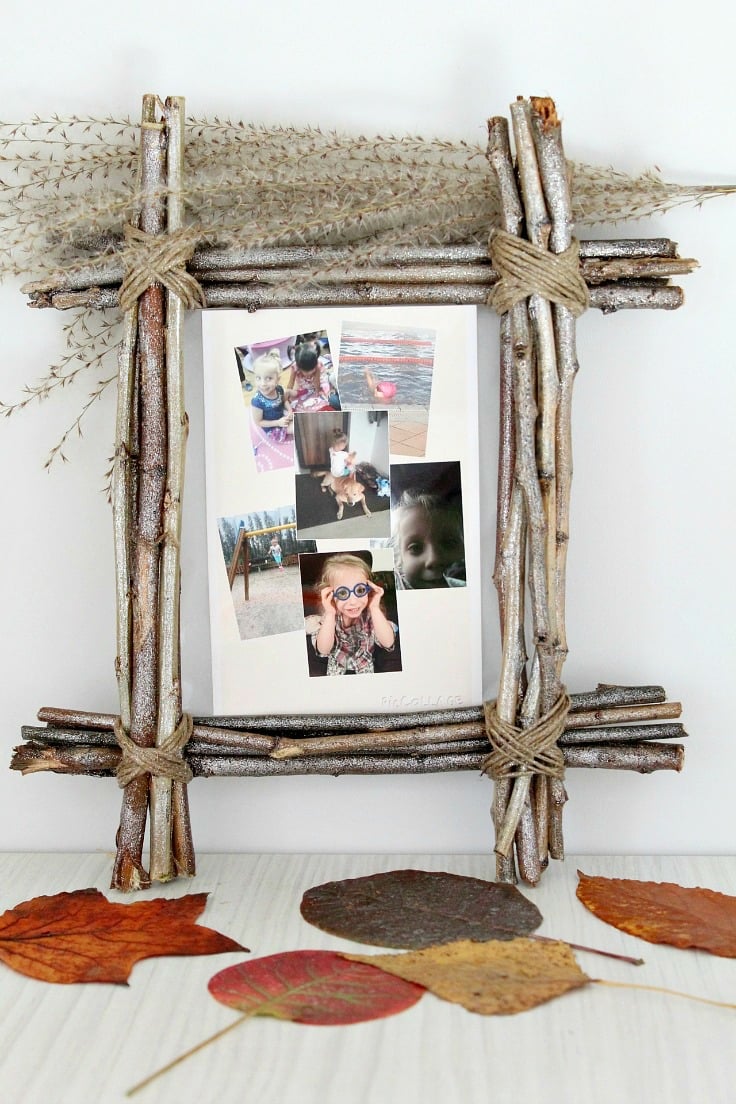 DIY Jar luminaries