Feeling creative? Make yourself a cute DIY yarn bowl using just a handful of simple materials you probably have on hand! Looks impressive but it's so easy to make!
How To Make A Yarn Bowl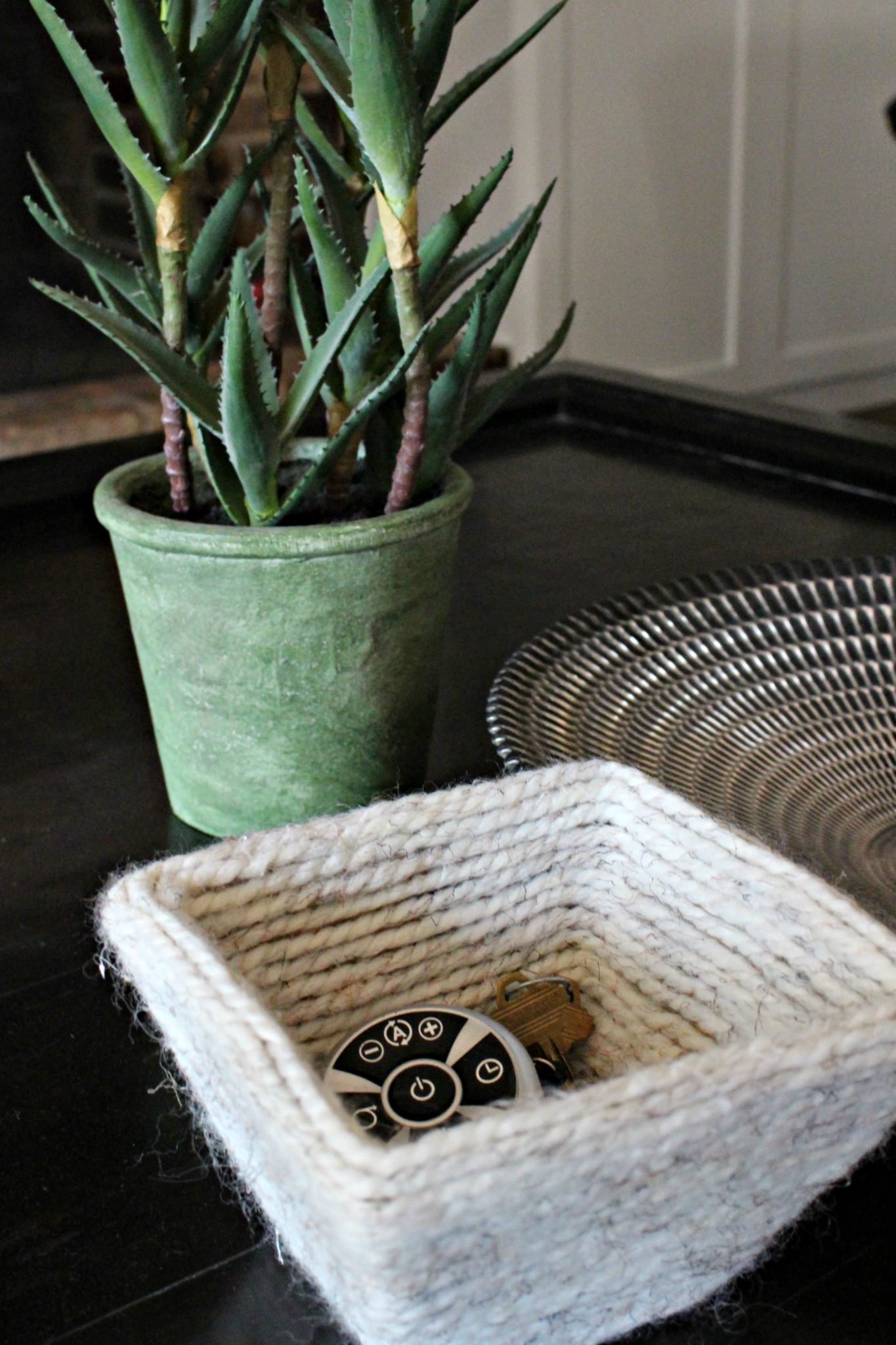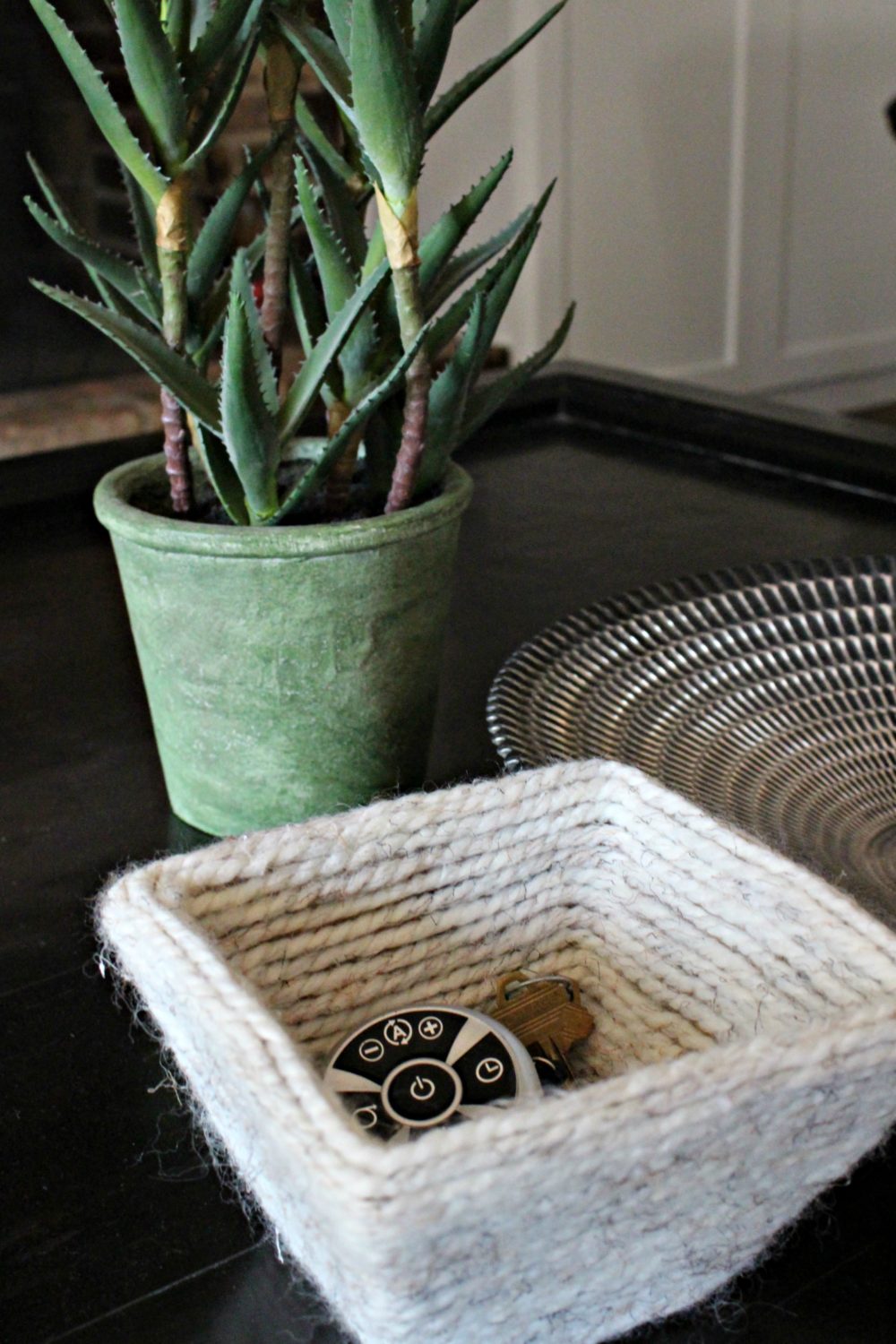 Learn how to make your own DIY yarn bowl with this simple but fun tutorial! This bowl craft looks super impressive but can you believe it's made with cardboard and yarn?
This DIY yarn bowl looks cute and it's so practical! You can use it to organize your office supplies, or to store sewing notions if you love sewing. It looks unique and it's so easy to personalize! Use yarn in color of choice or even multiple colors and play around with shape and size to make this DIY bowl match your style and personality.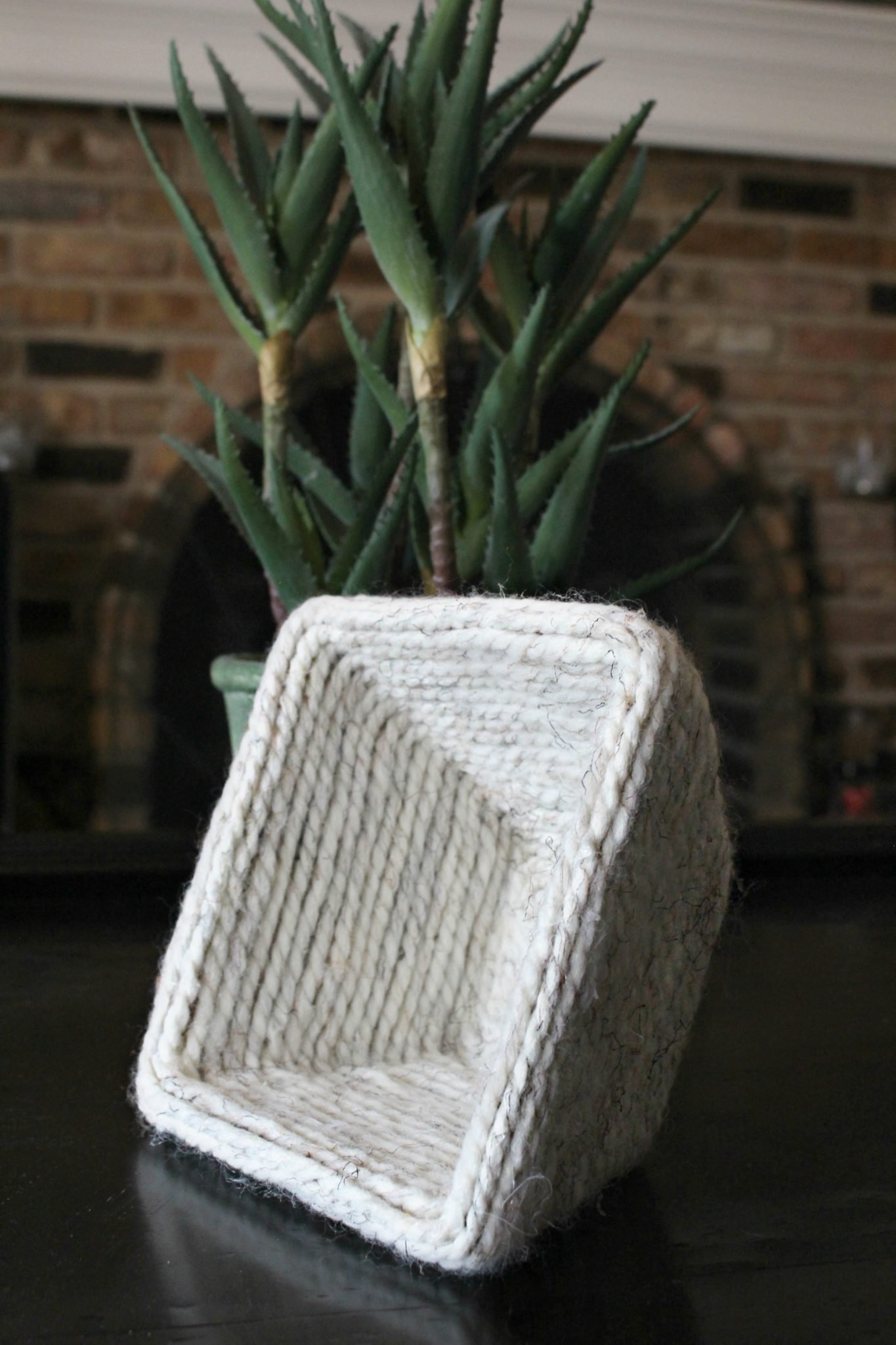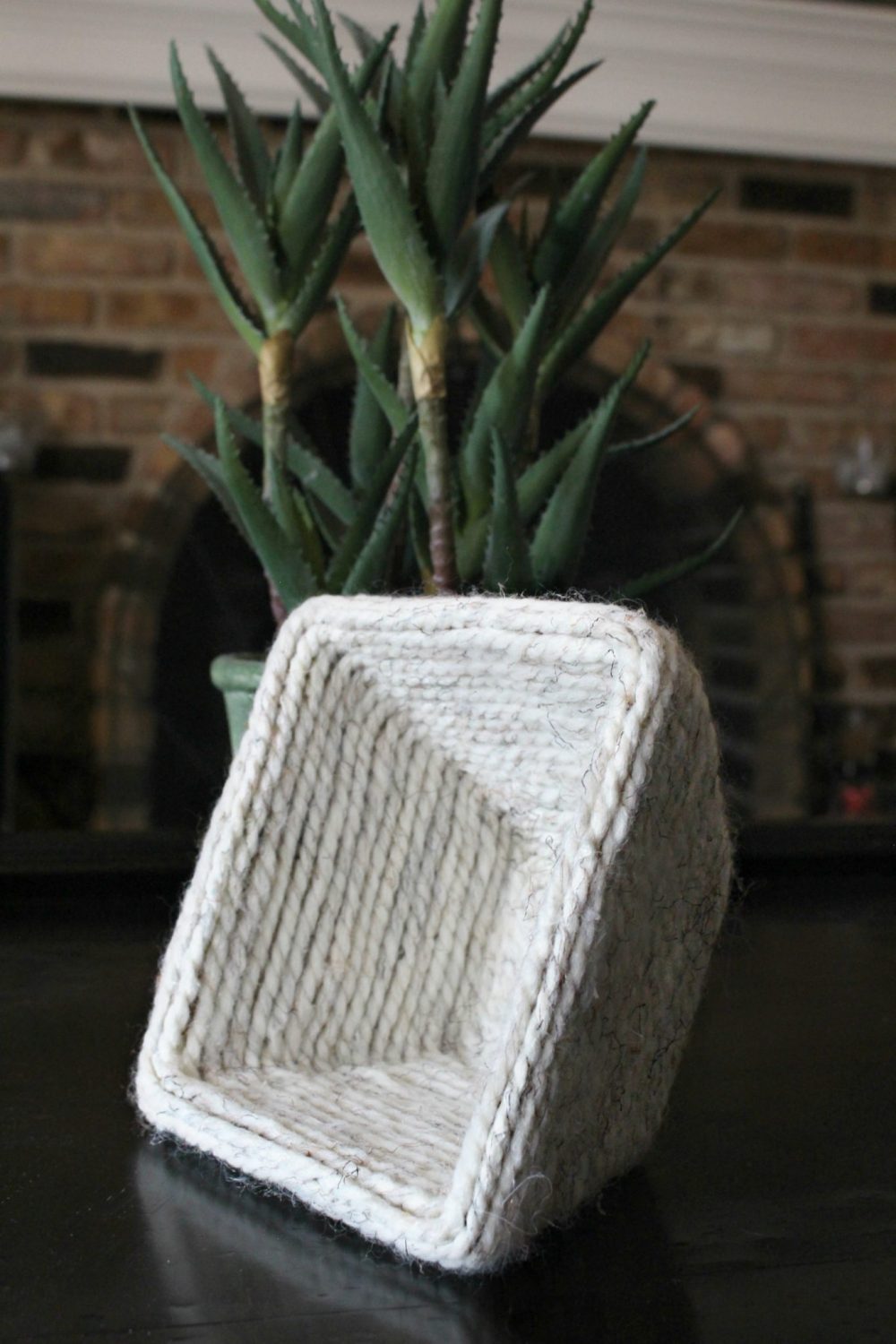 Great as home decor this DIY yarn bowl is also a super awesome way to spend quality time with kids; they'll be happy to help you make this! These could also work great as Easter baskets to hold eggs. And why not, even a wonderful gift idea! Here's how to make your own yarn bowl.
DIY Yarn Bowl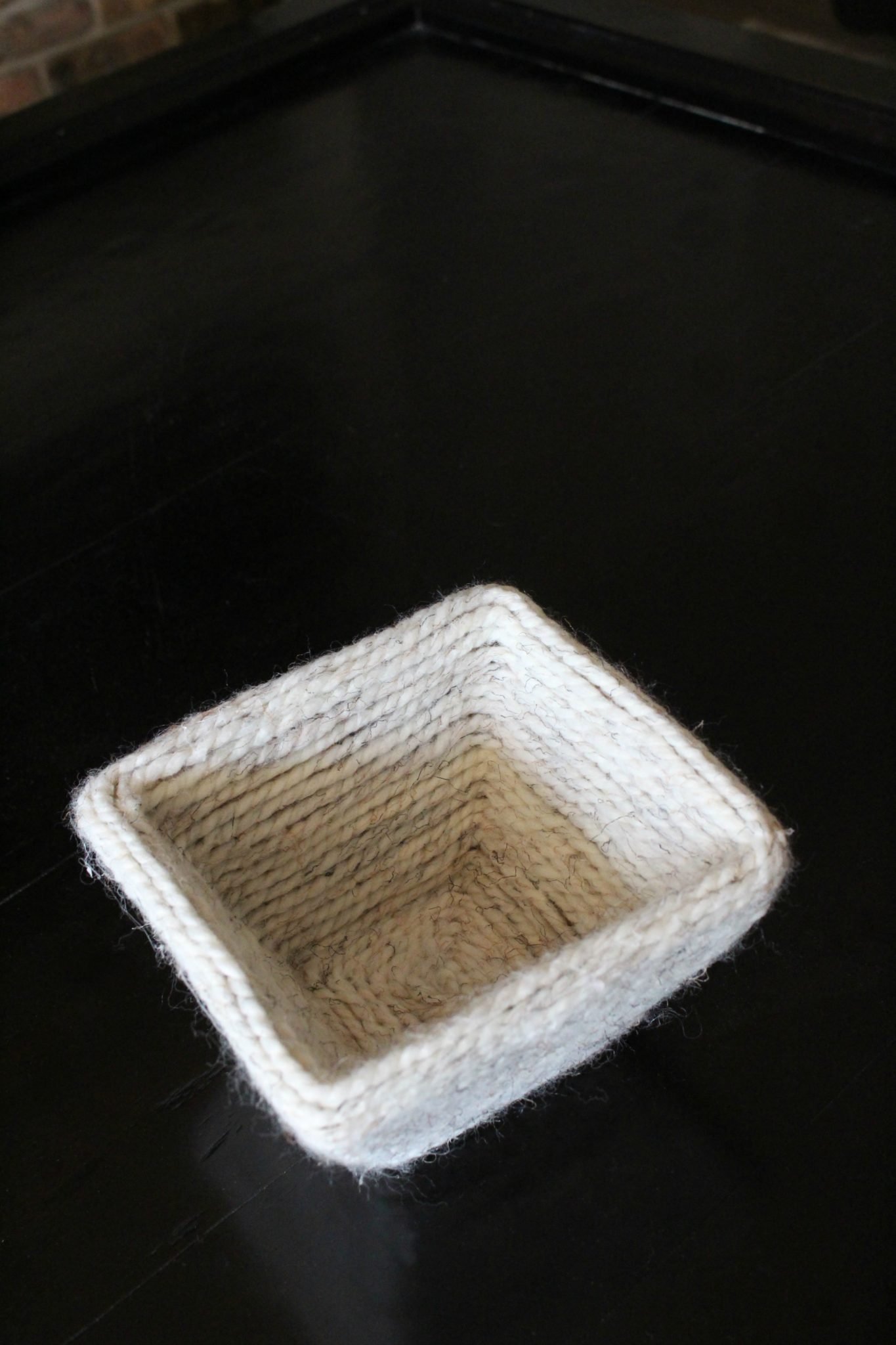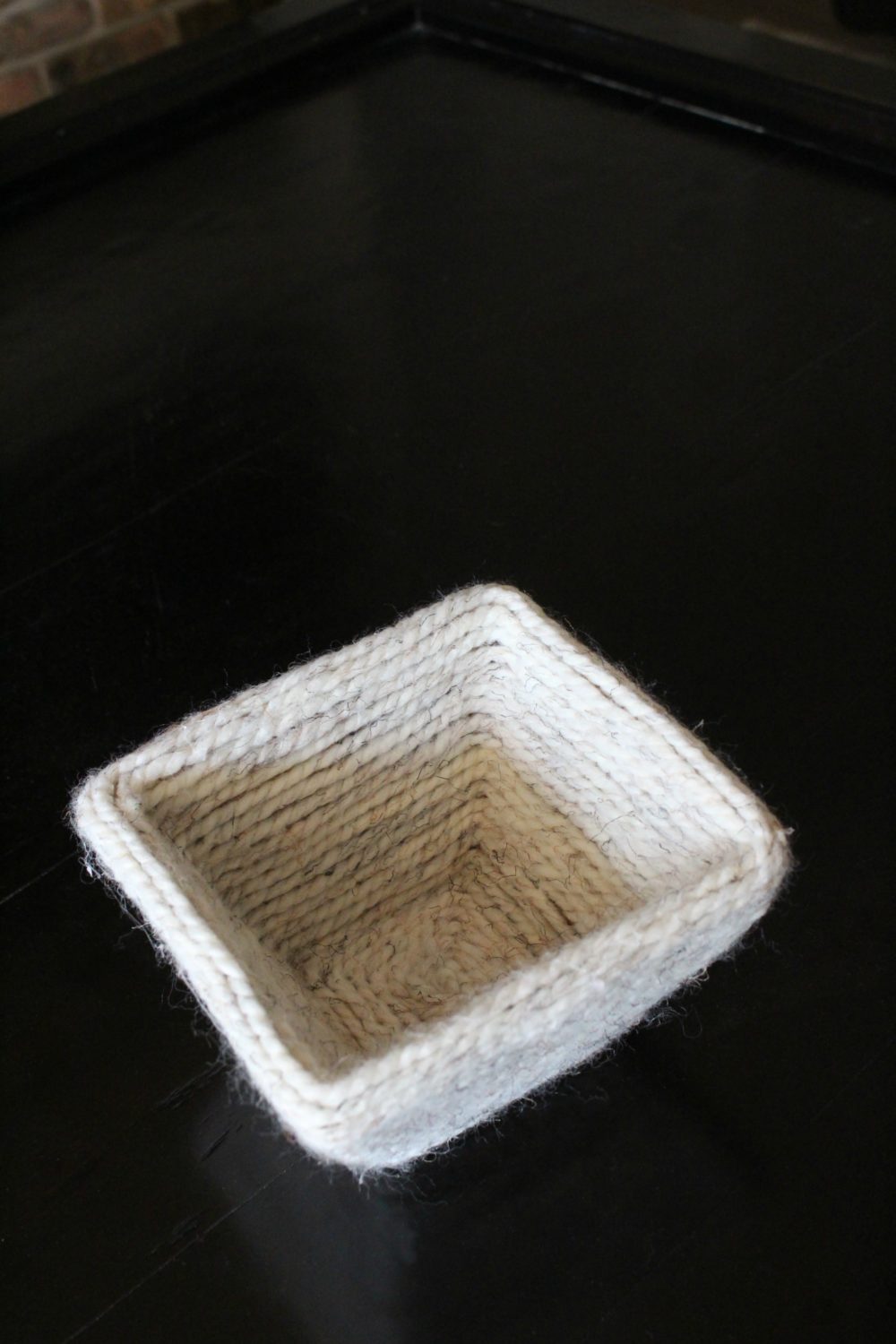 Materials:
A heavy weight cardboard box
Ruler
Scissors
Glue gun
Roll of thick strand yarn
Directions:
Trace out a piece of cardboard with the dimensions; 4 ½" tall x 5 ¼" wide across the top x 4" across the bottom. Make sure your top and bottom lines are perfectly centered before you draw the lines along the sides.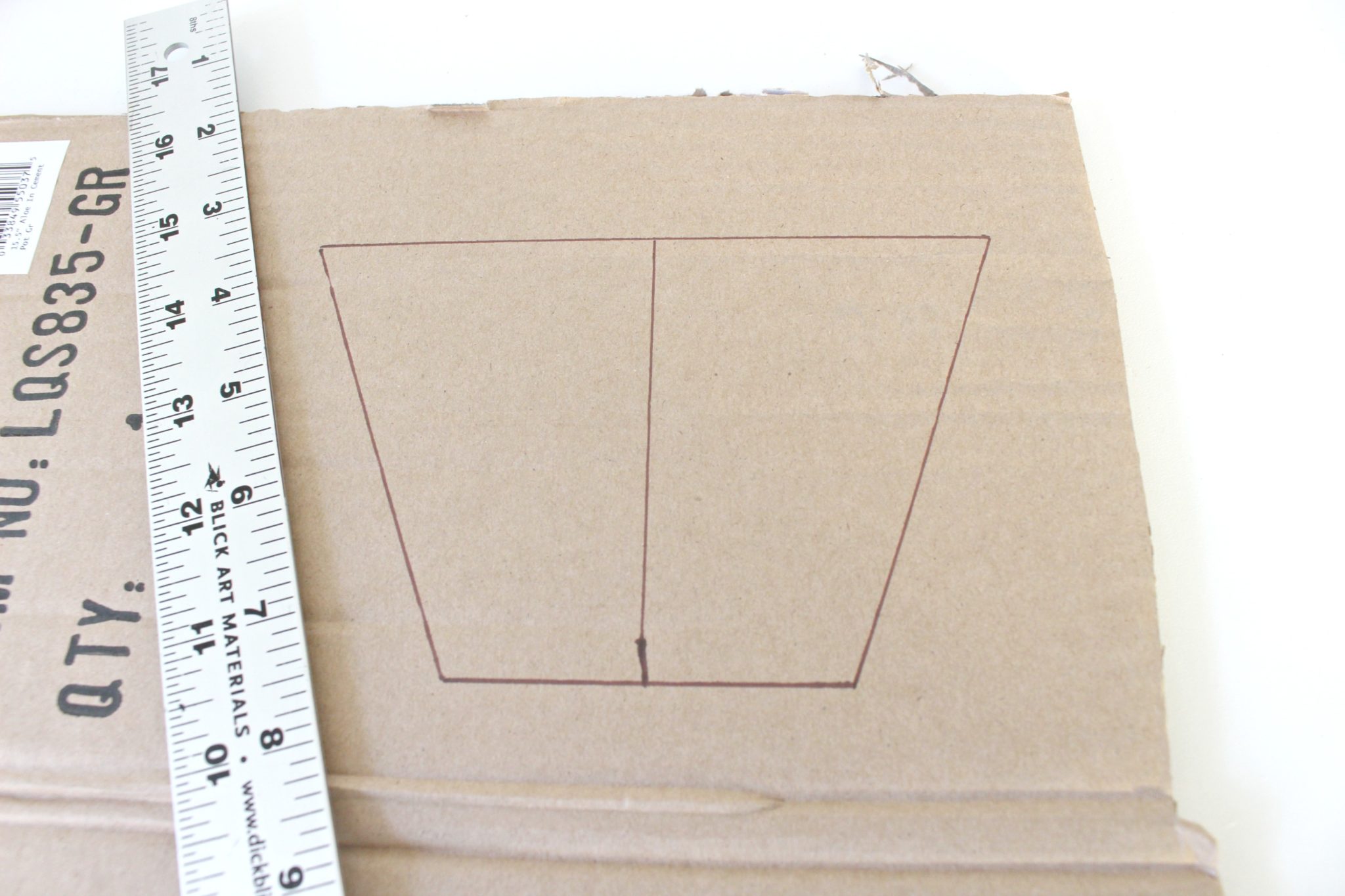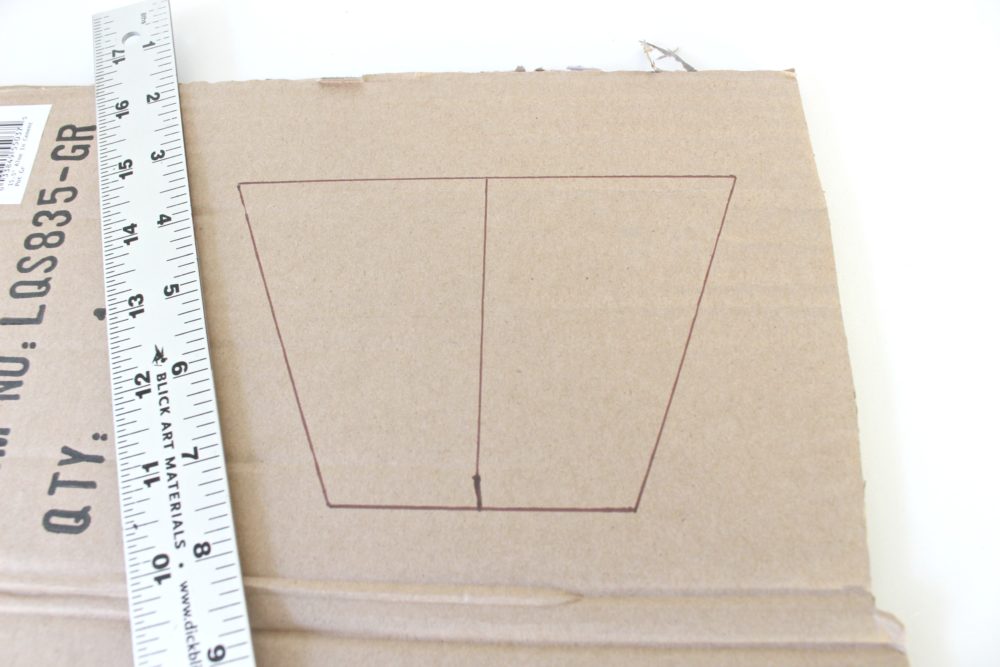 Use this one as a template and cut out 4 more.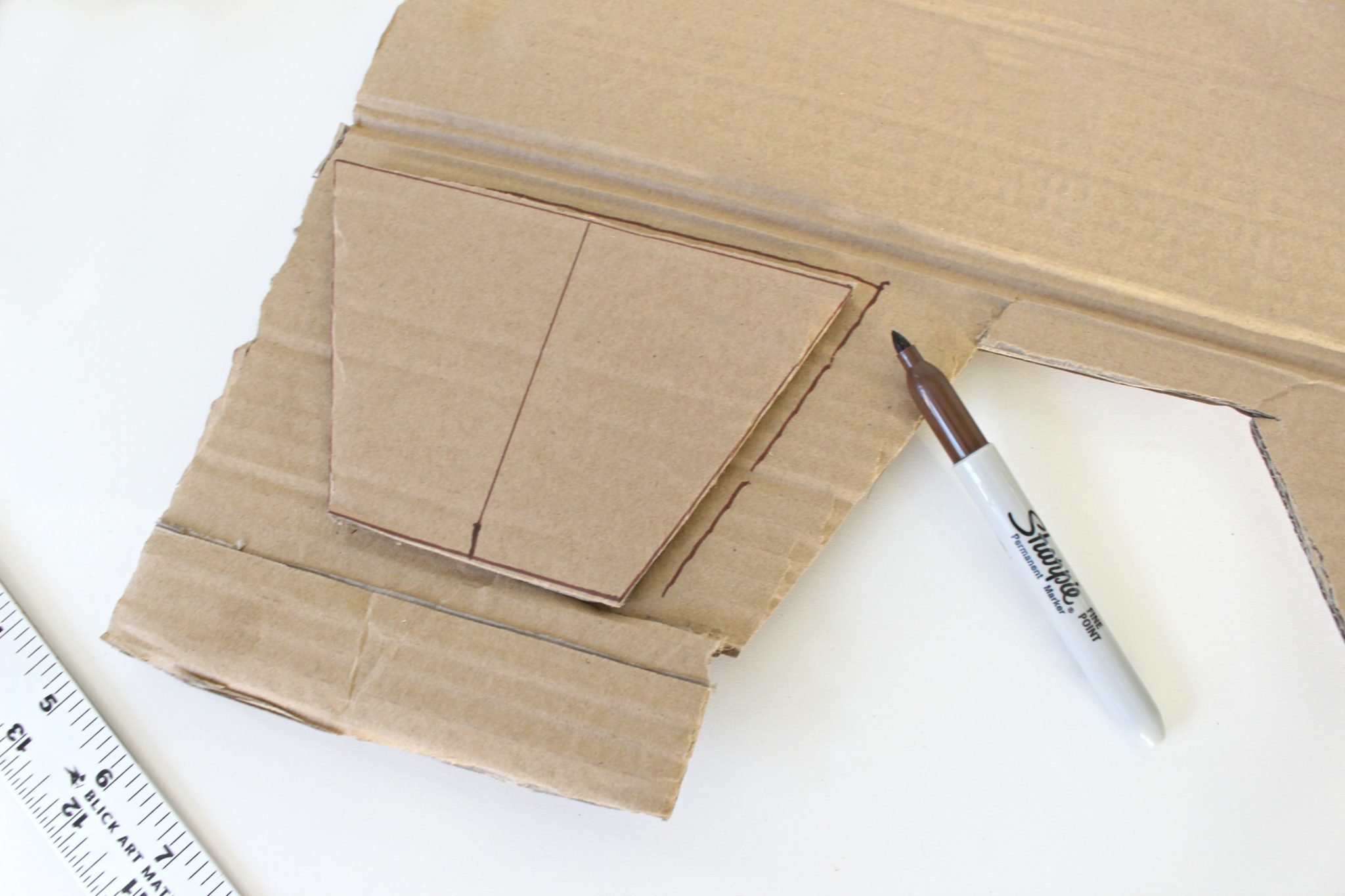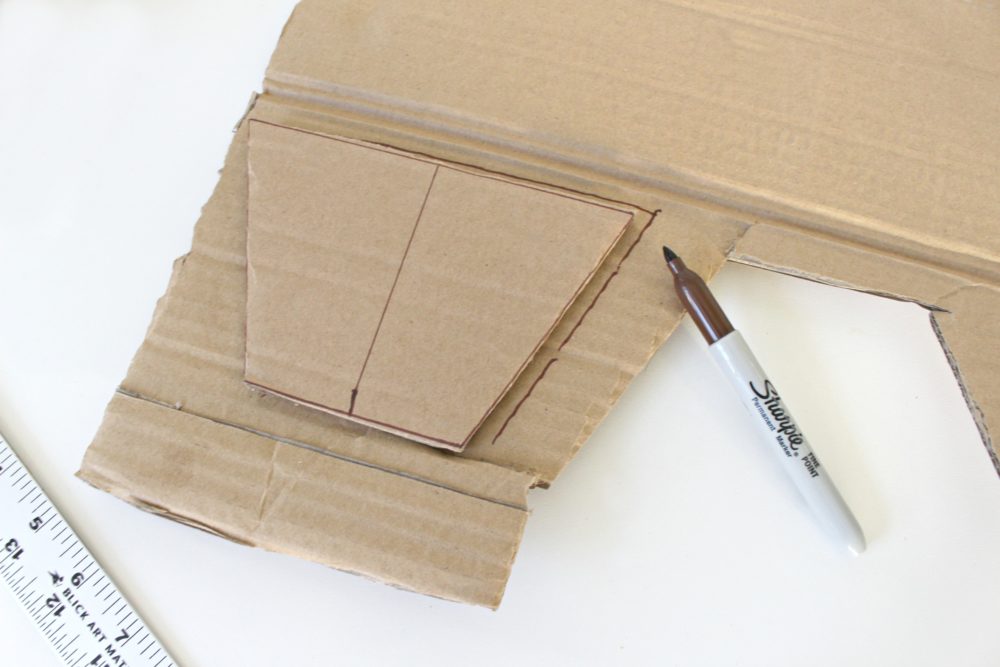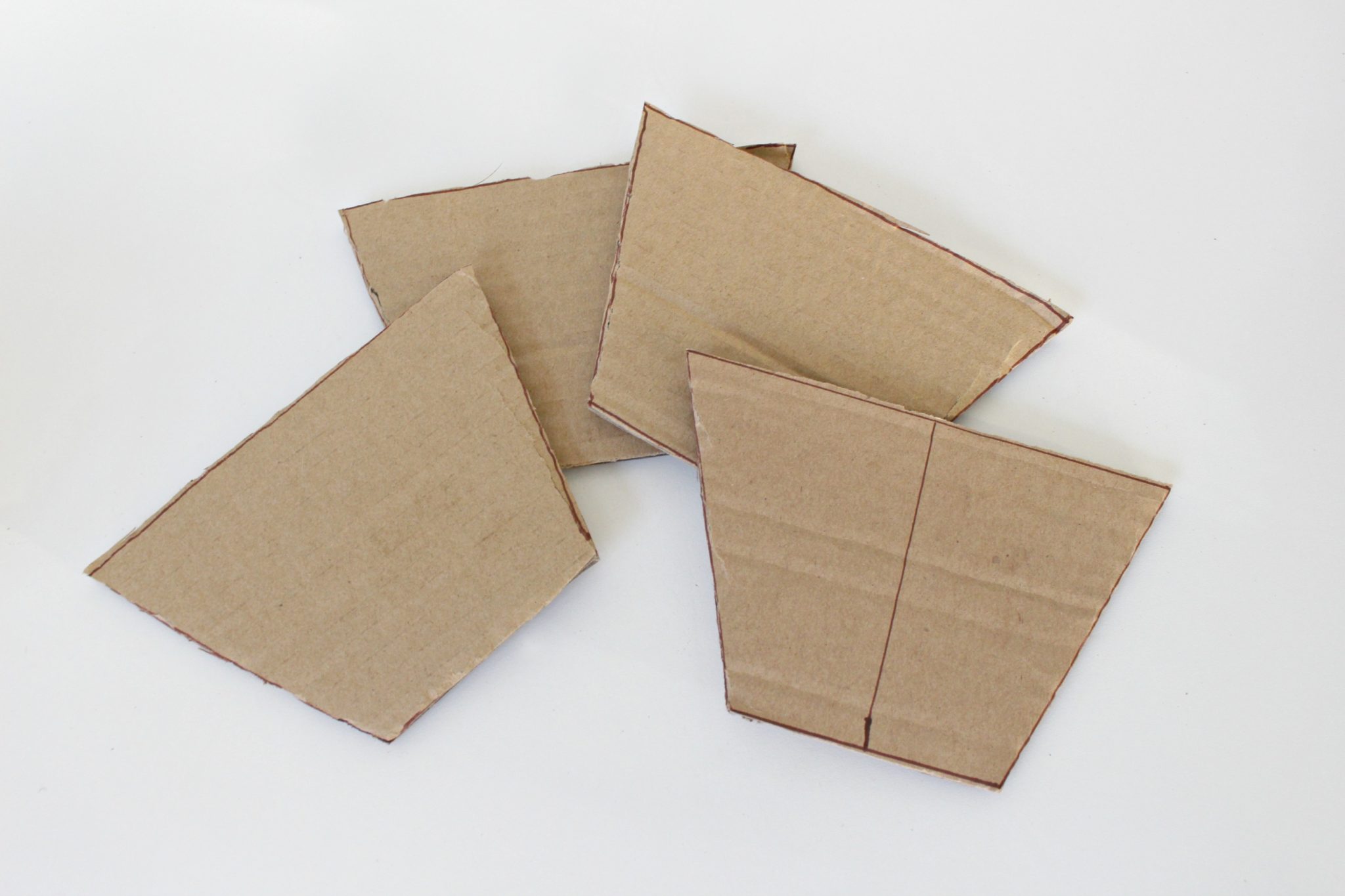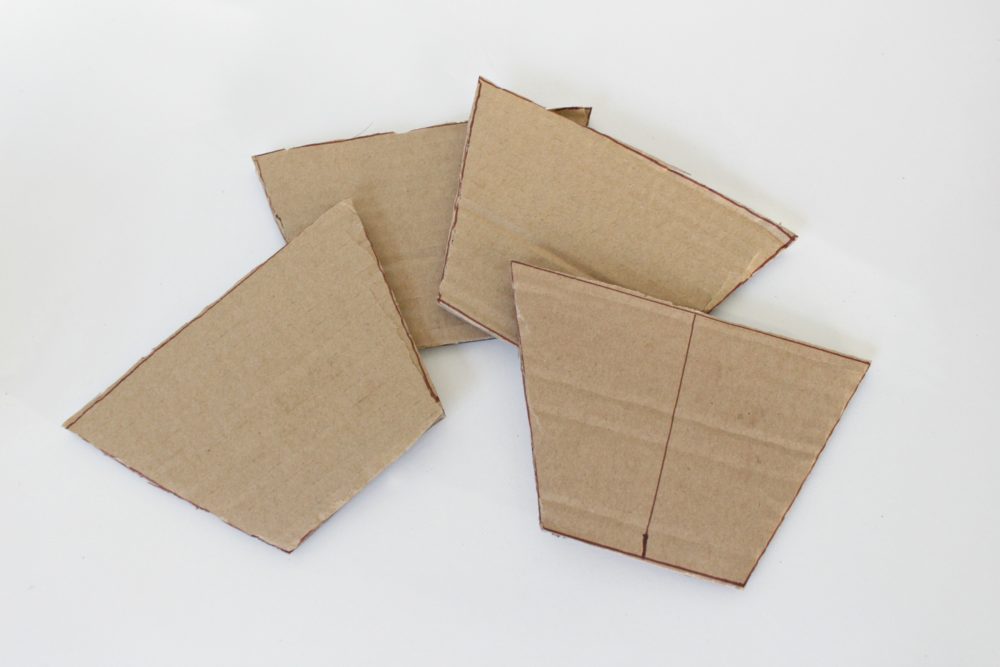 Make a square from the cardboard that is 5" x 5".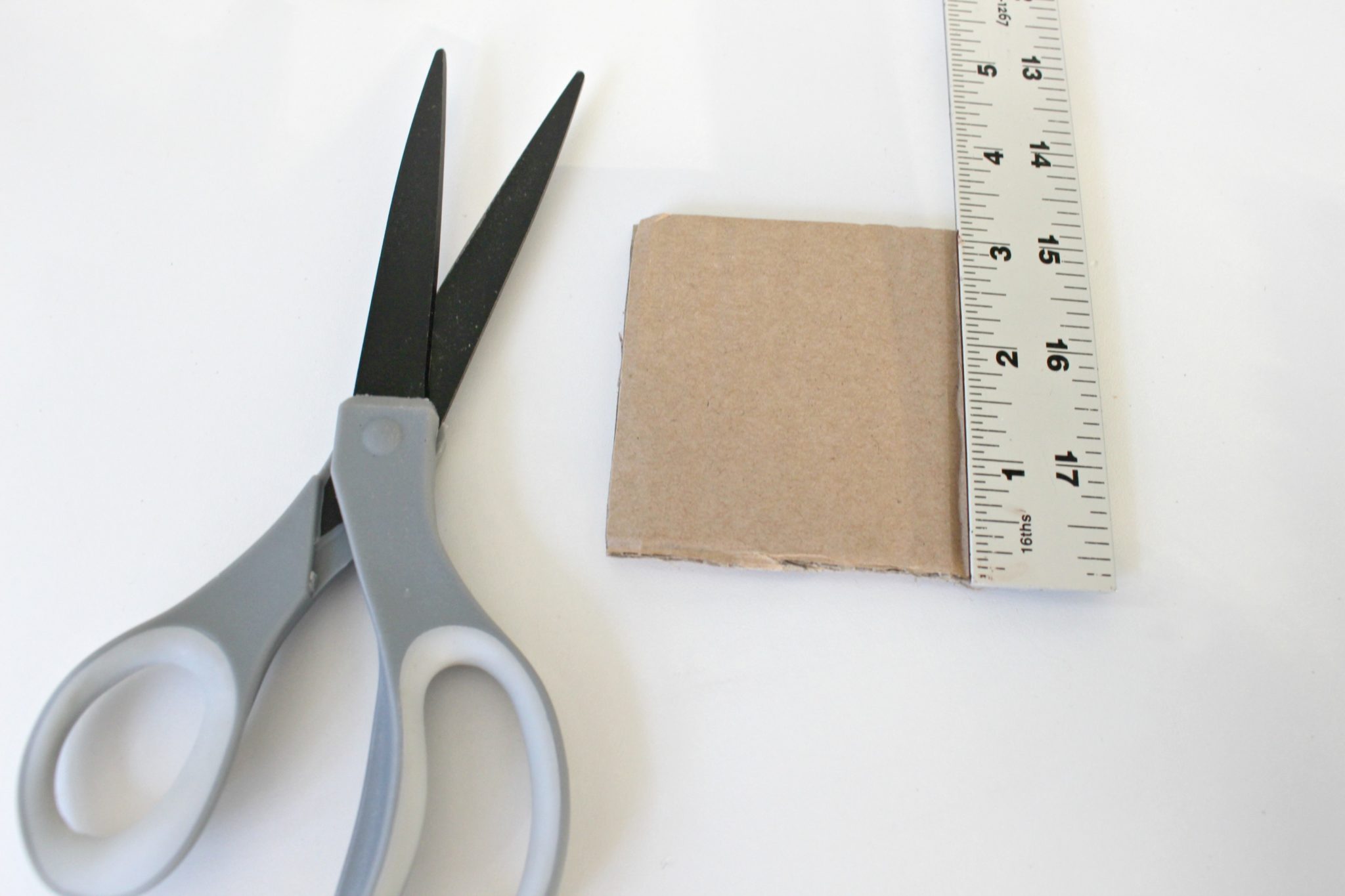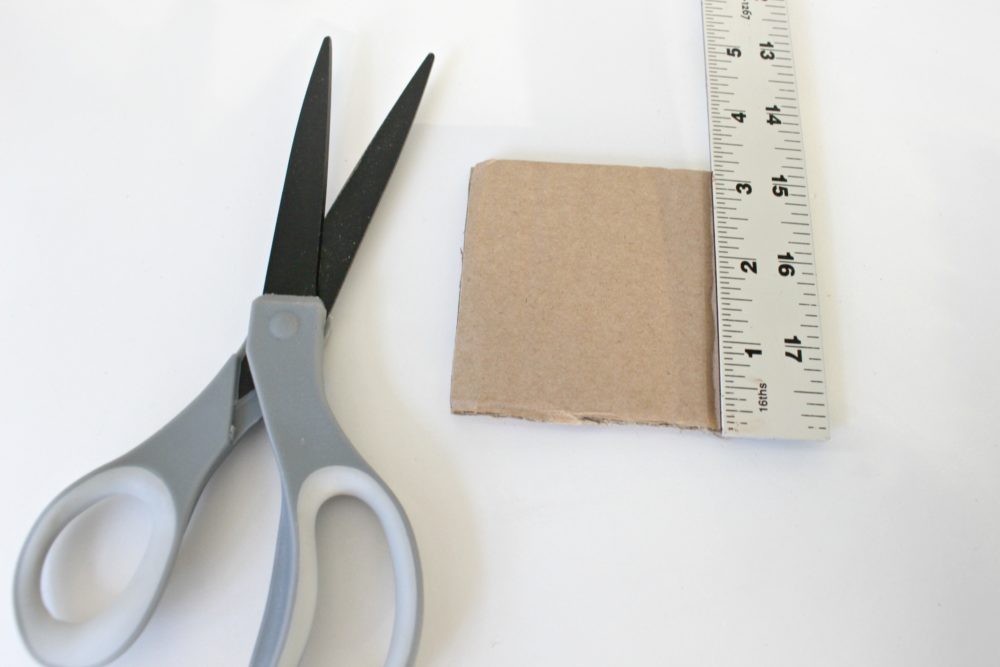 Use the hot glue to secure the bottom and sides of the cardboard until you make the shape of a bowl.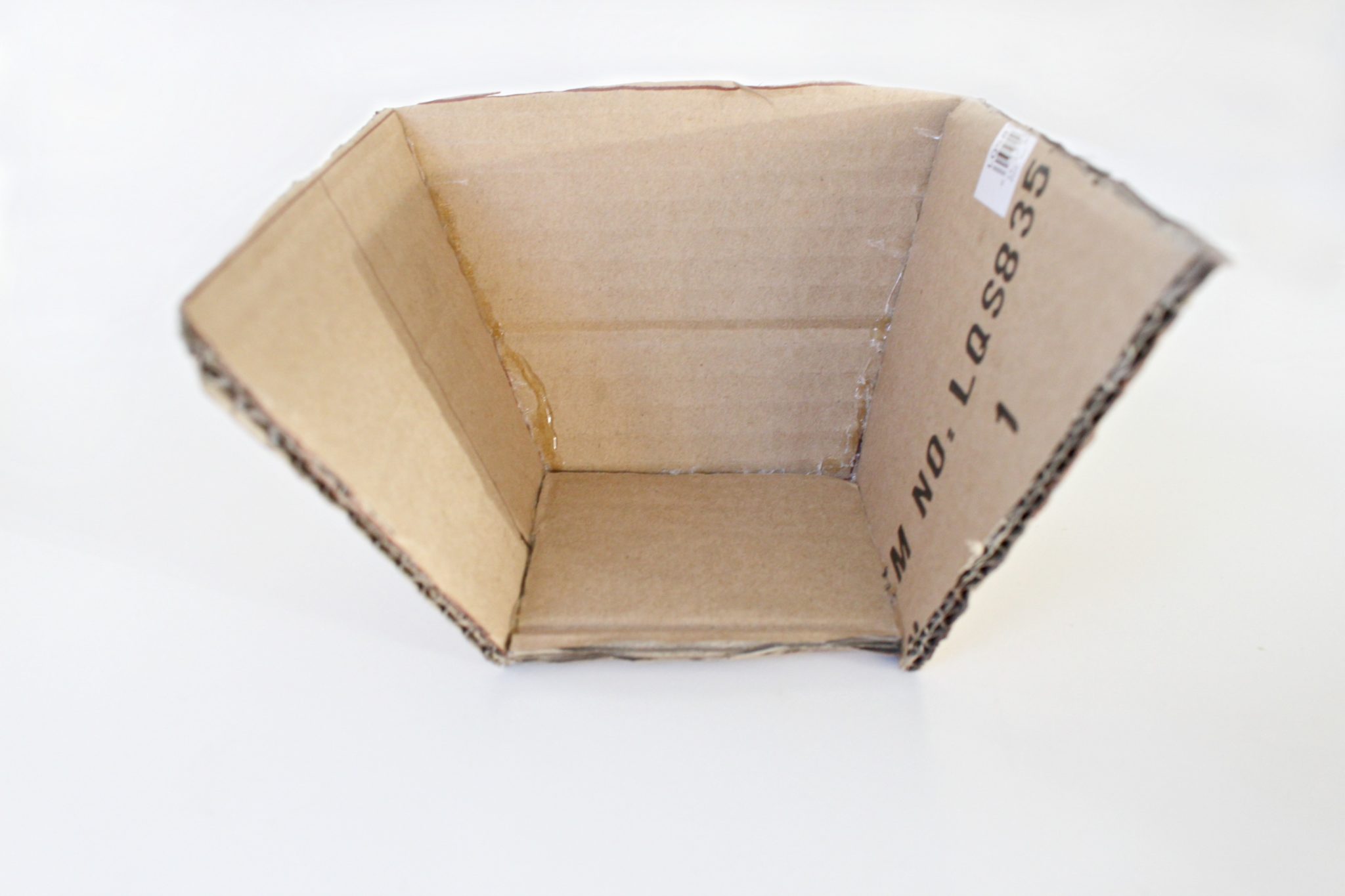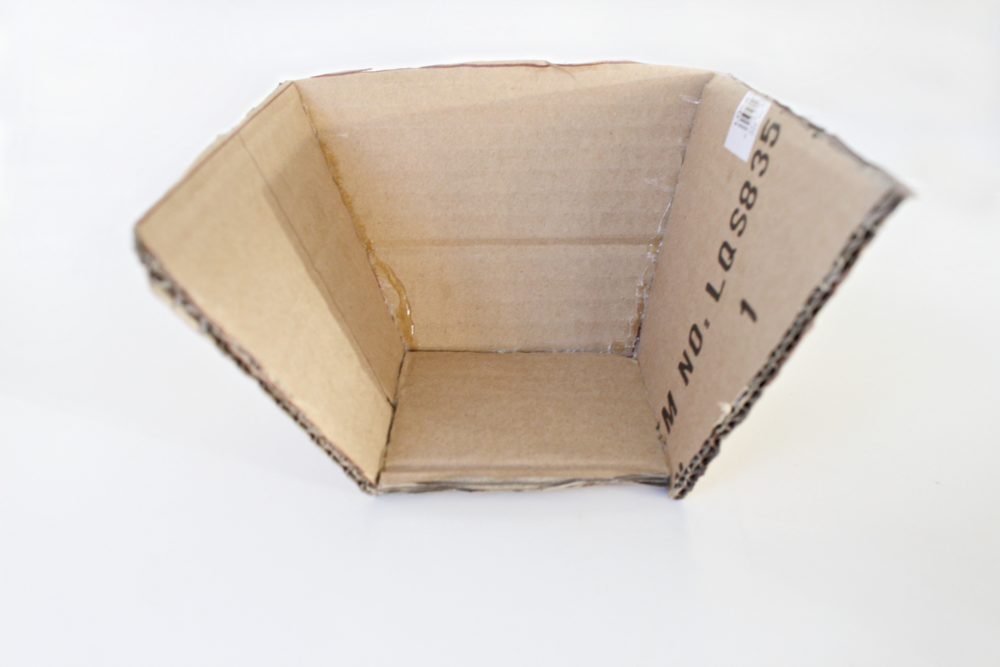 Take the end of the yarn and begin gluing it along the very bottom of the bowl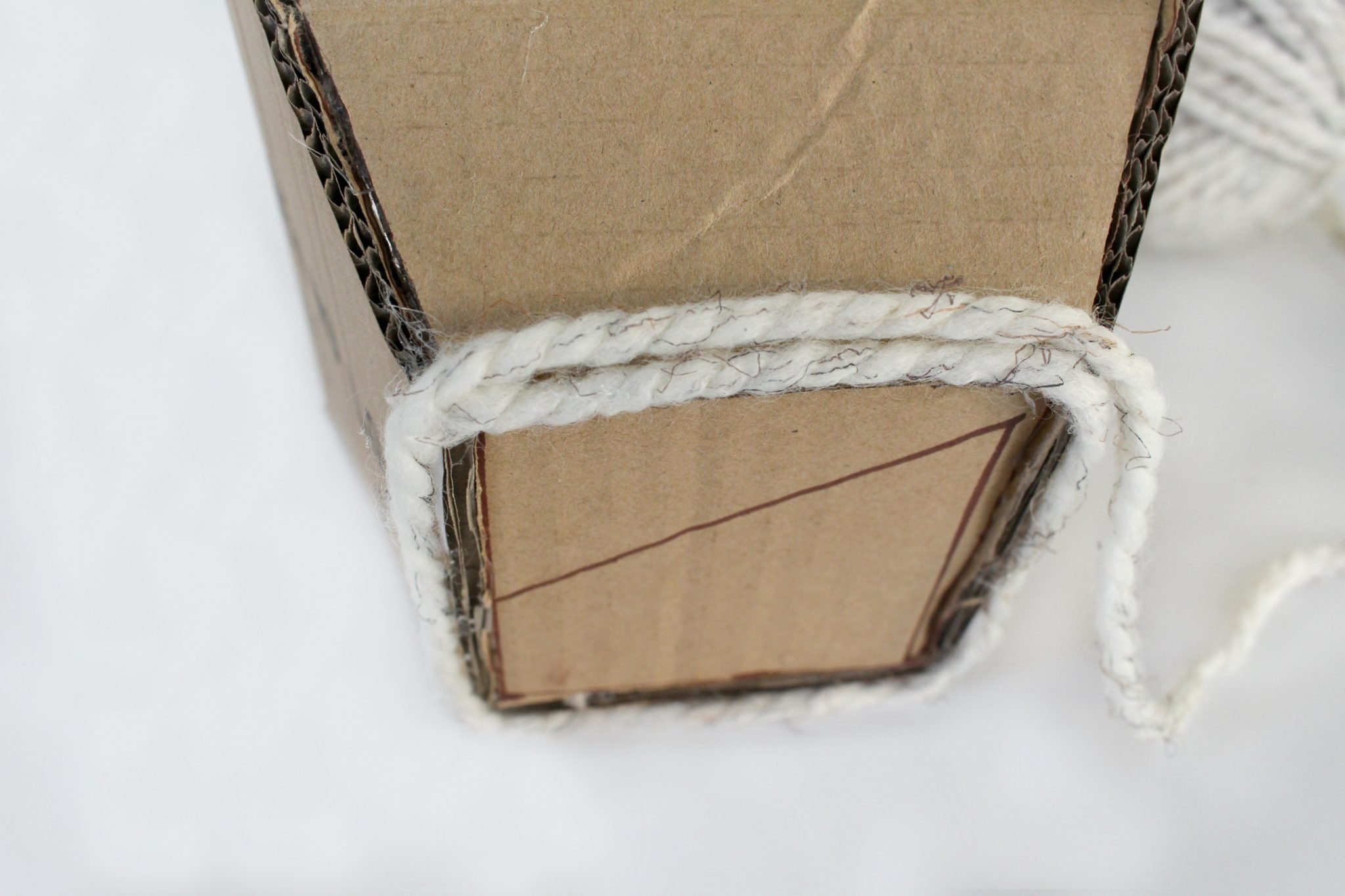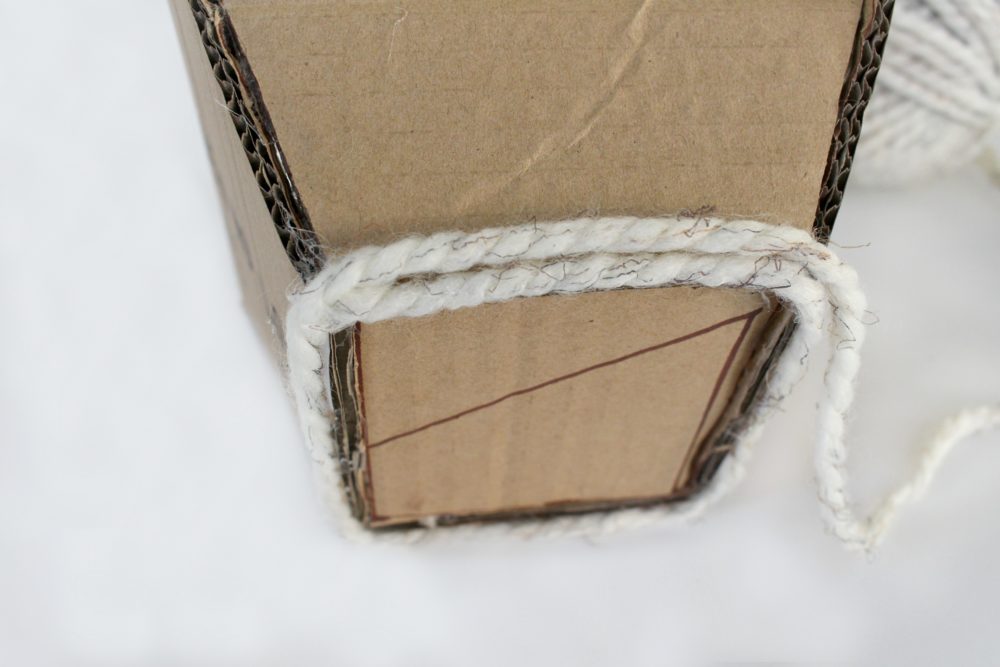 Continue gluing an wrapping the yarn up the bowl. While applying the yearn to the strips of glue, make sure to lay the yarn down instead of pulling it tight.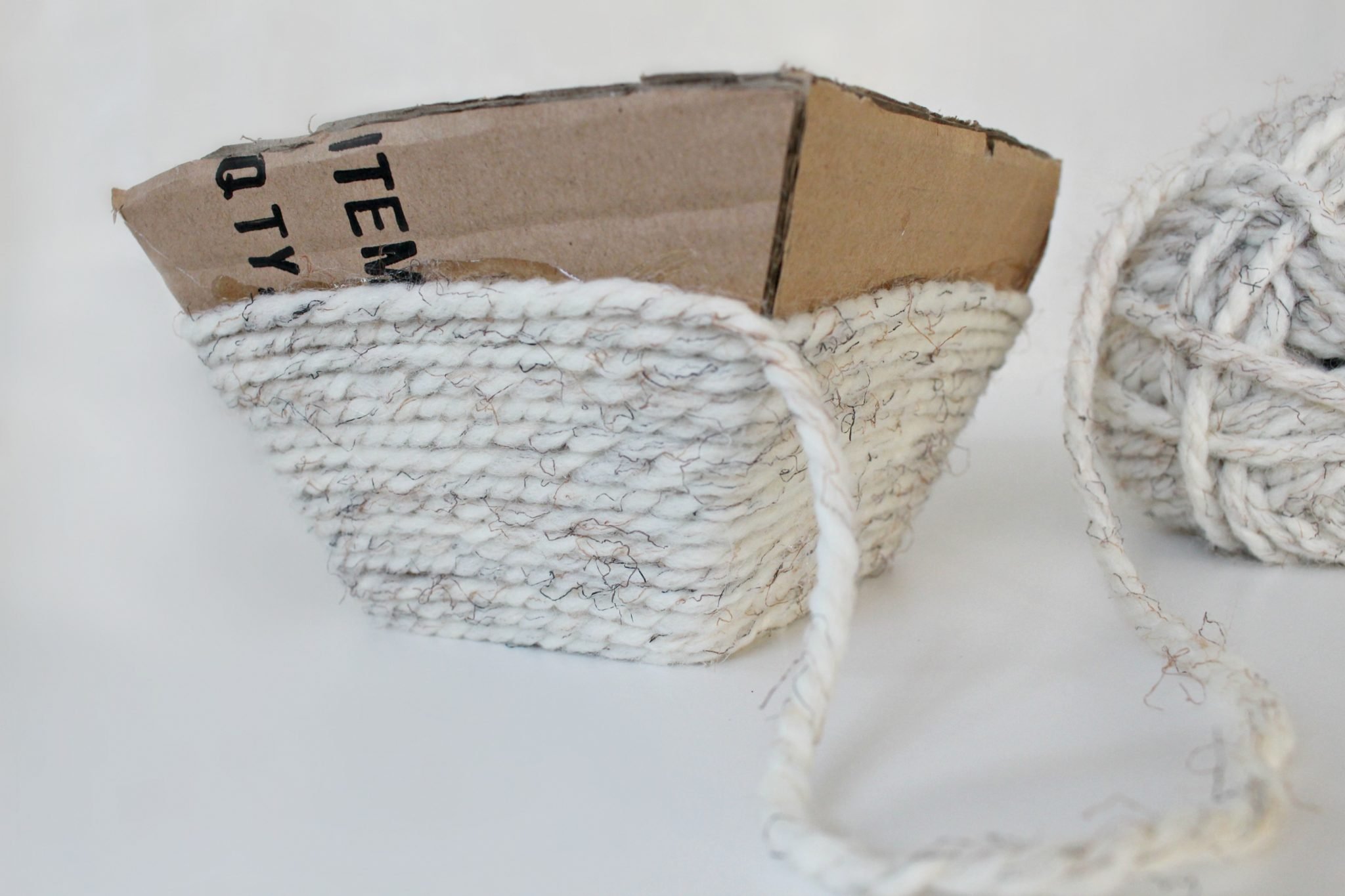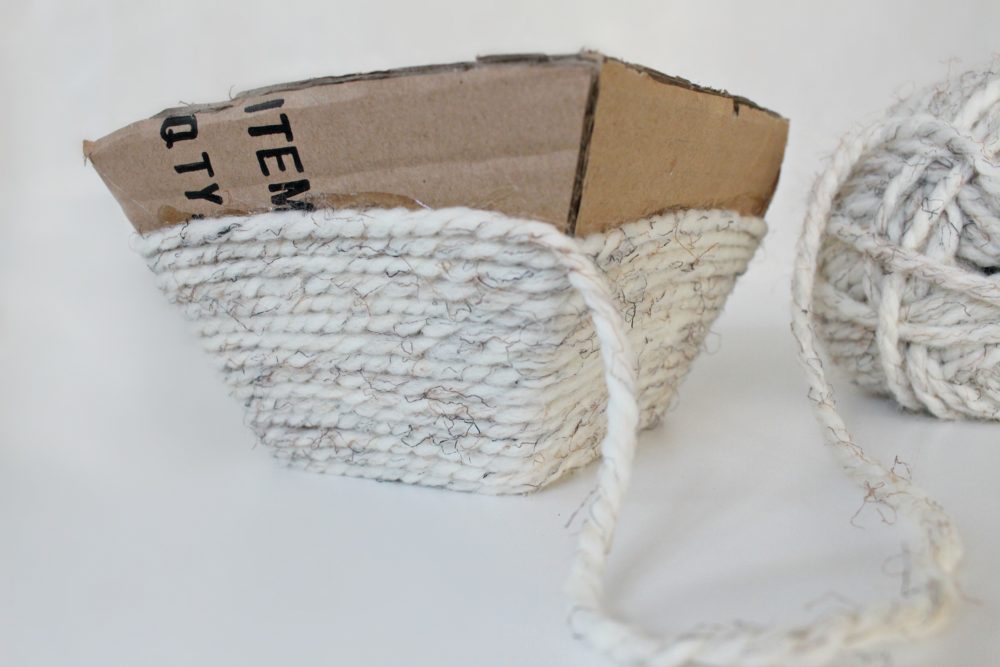 Once you wrap the bowl to the top, continue gluing the yarn along the top edge of the bowl so that the cardboard is covered. Do not leave gaps between the strands of yarn.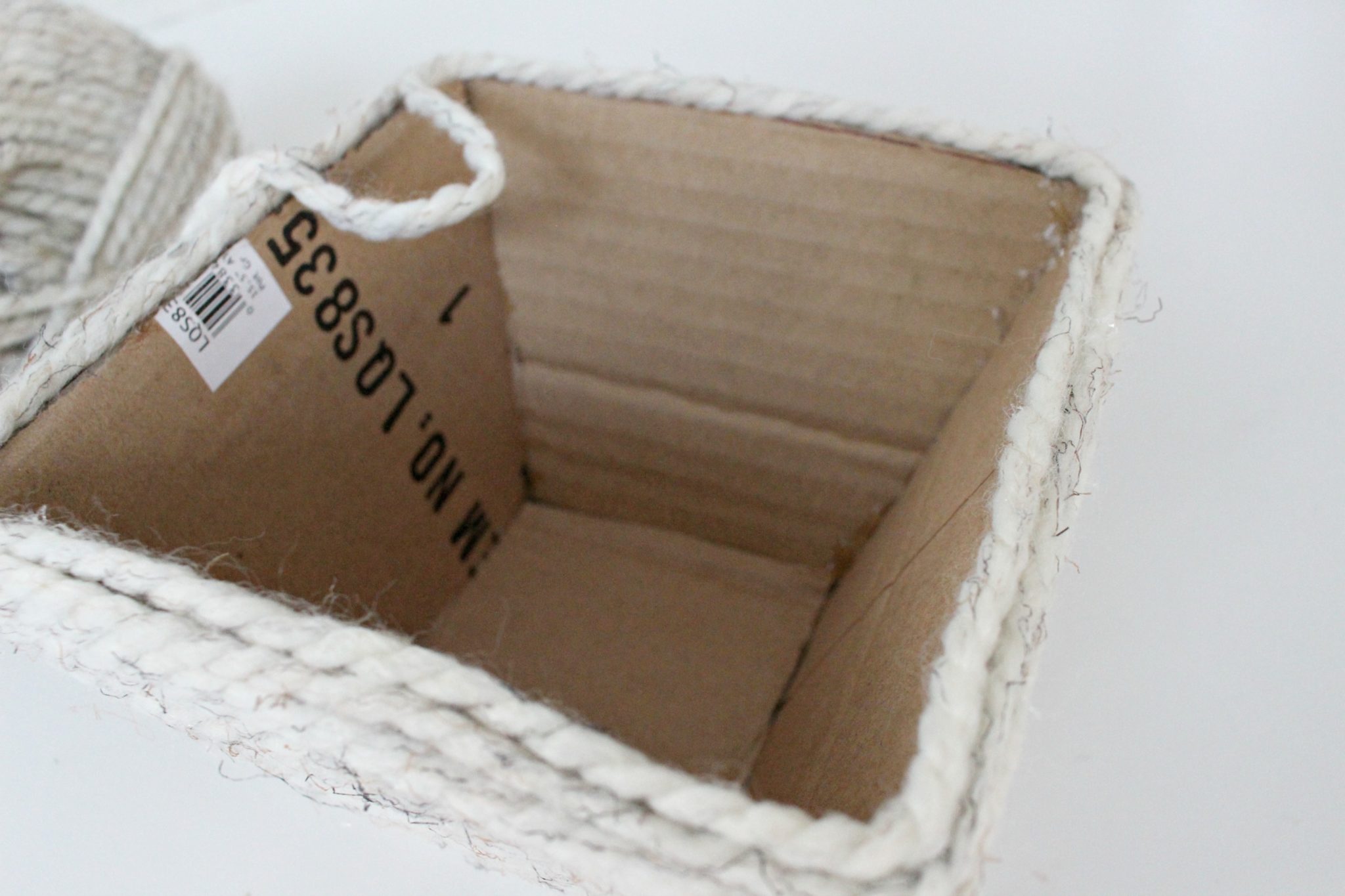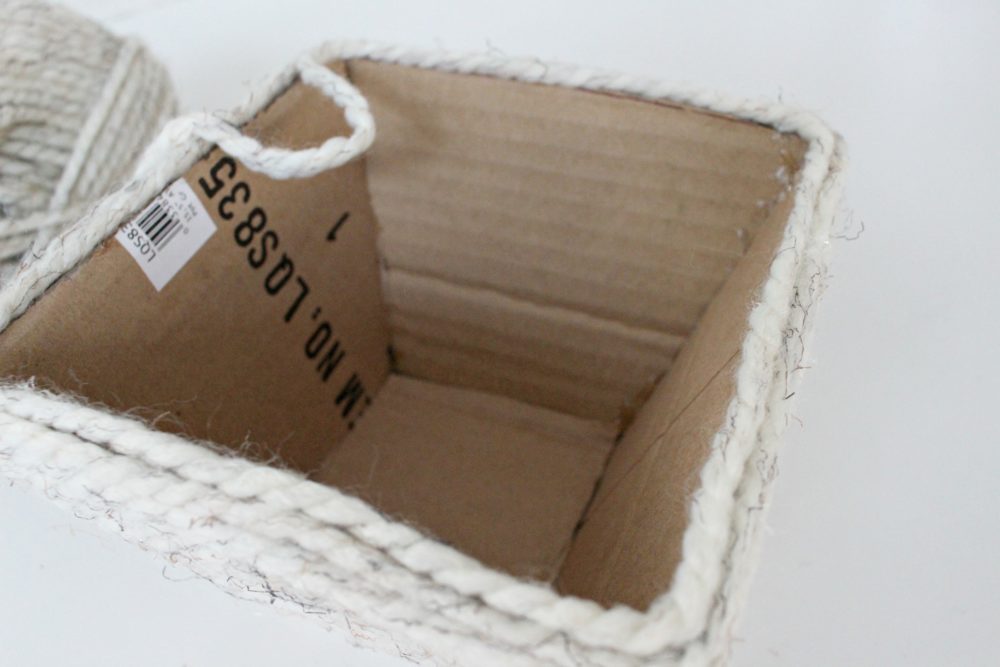 Continue gluing and wrapping the yarn and down the inside of the bowl.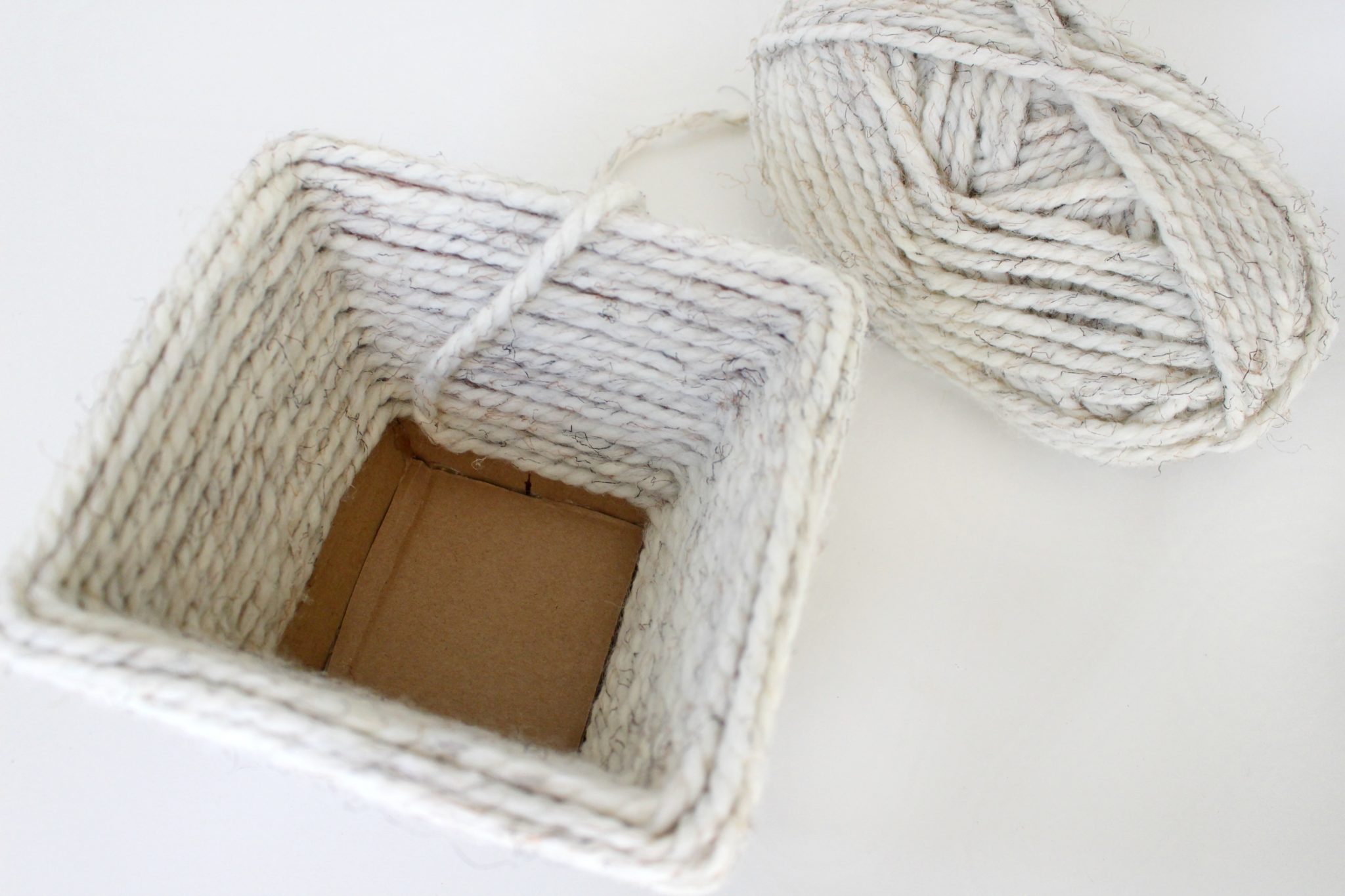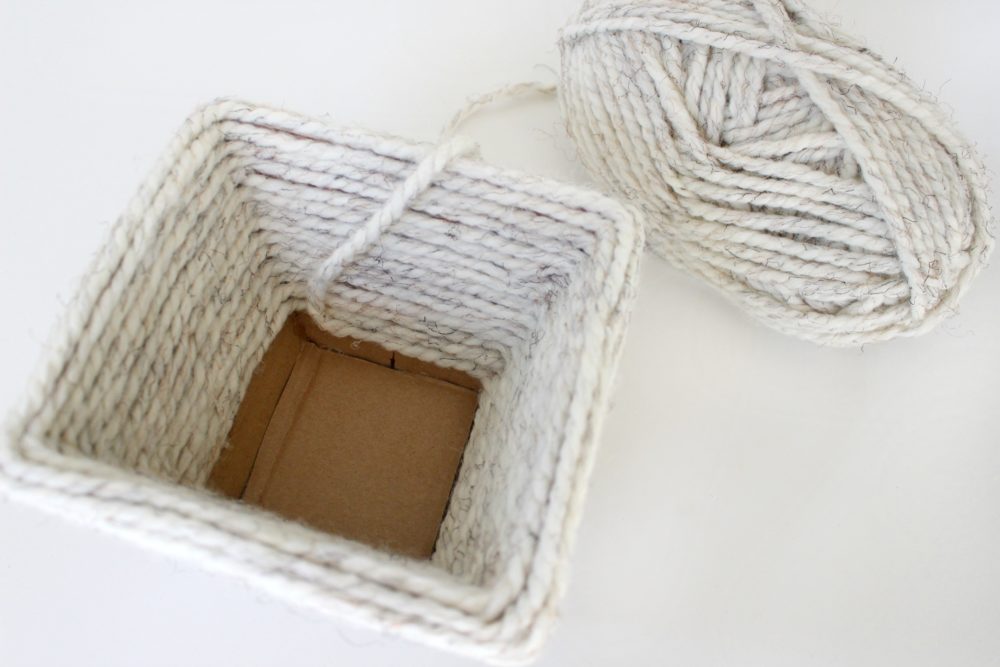 Without leaving any gaps in the yarn, wrap the inside of the bowl until you get the the very bottom center.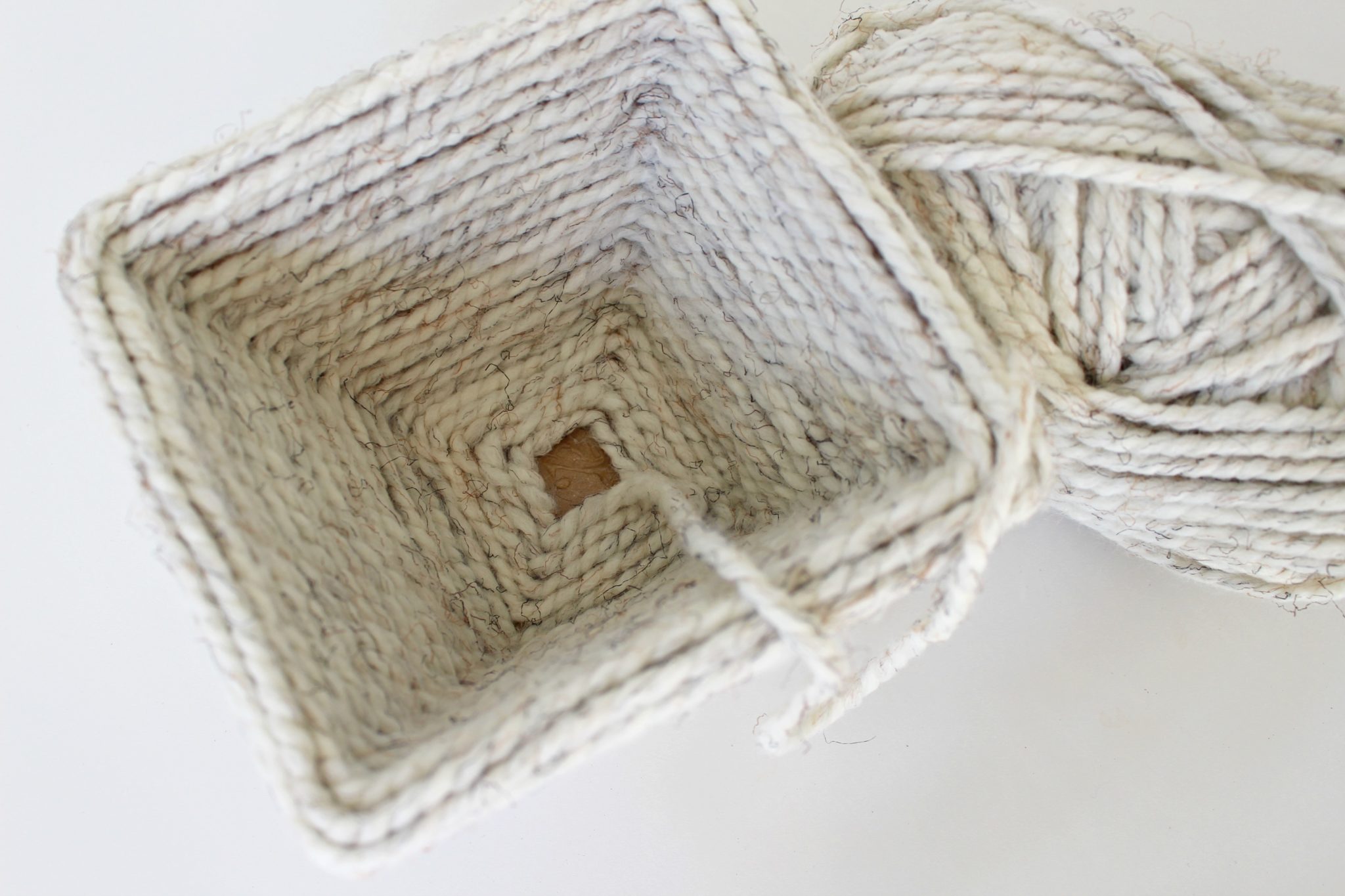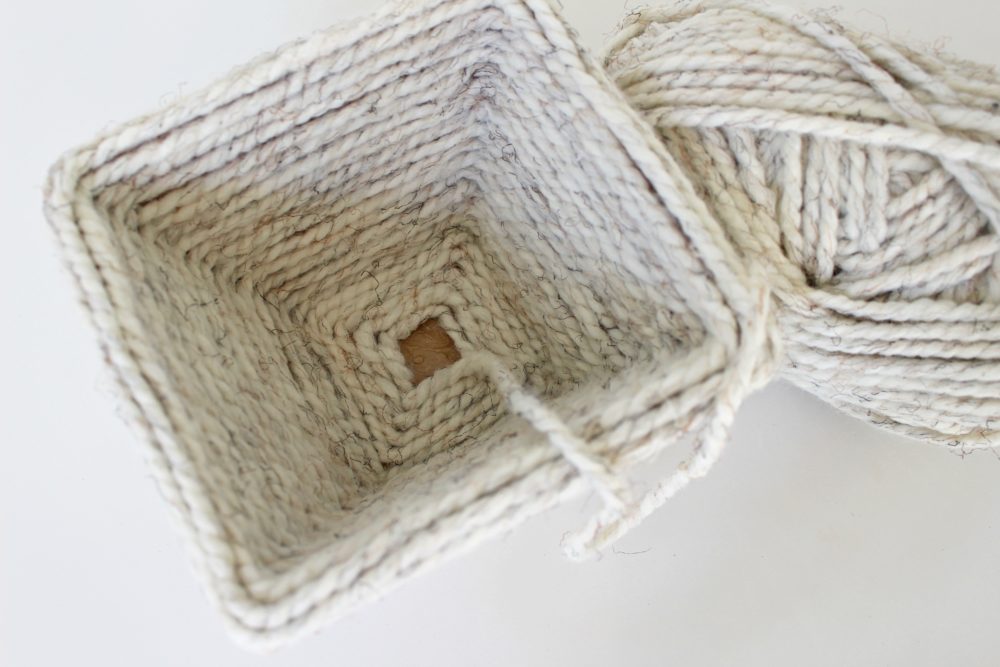 Clip the end of the yarn and glue it securely to the bottom center of the box.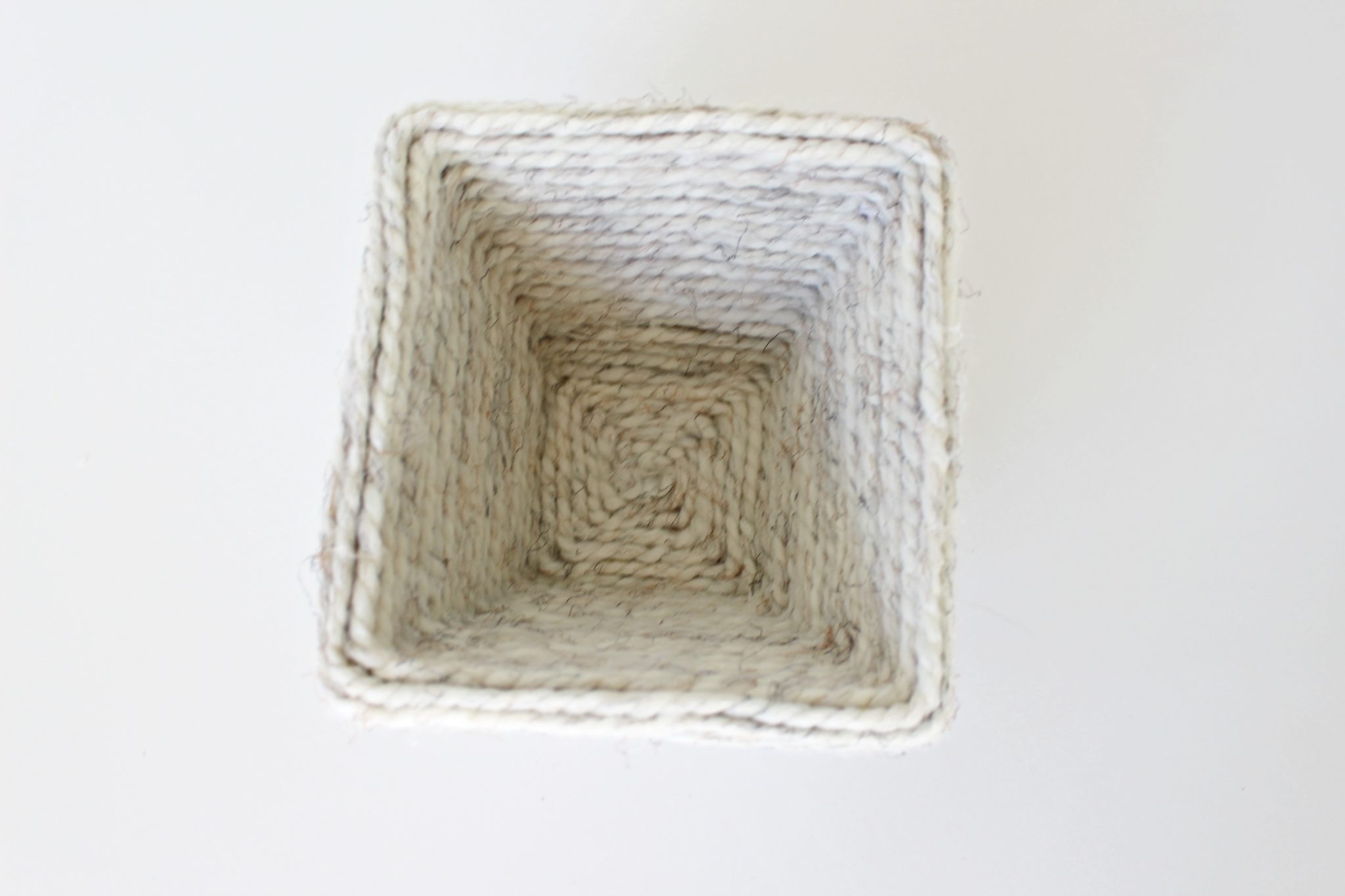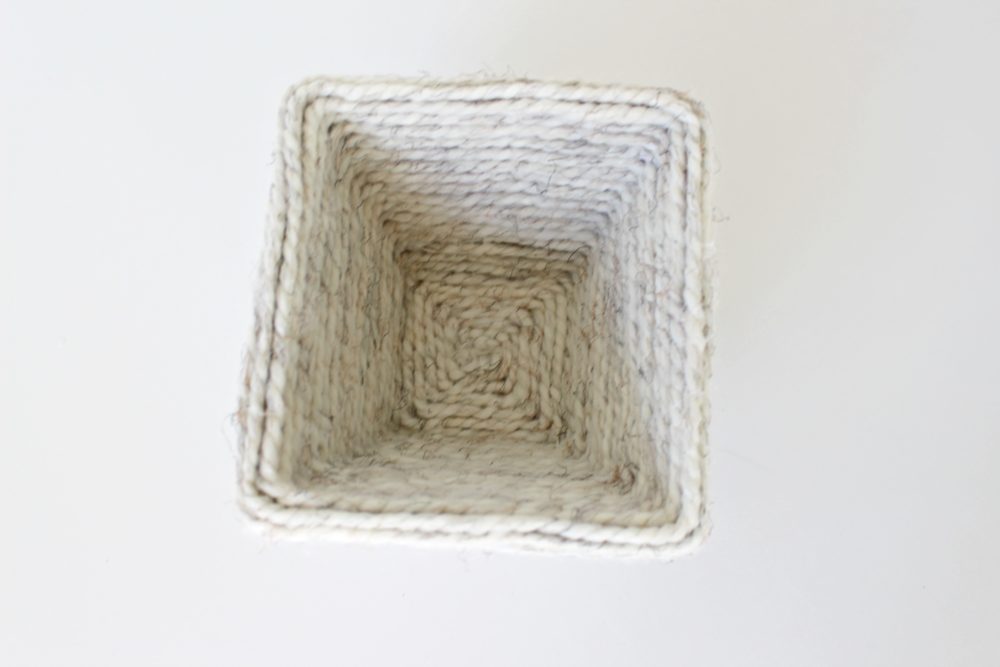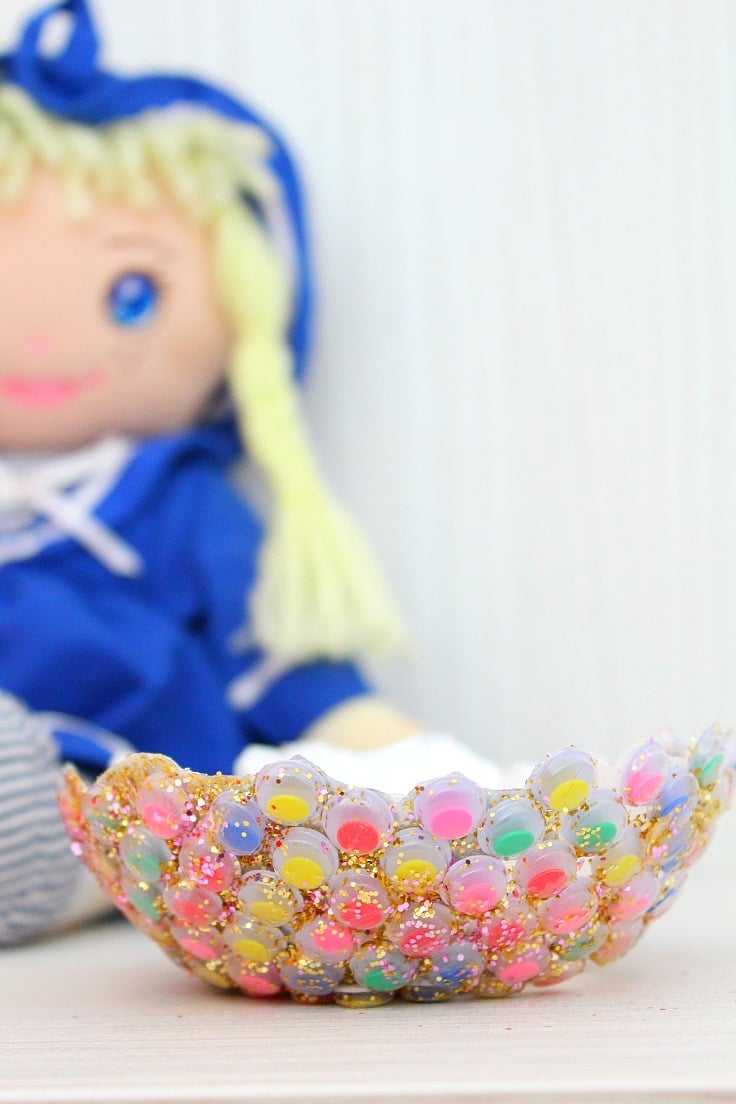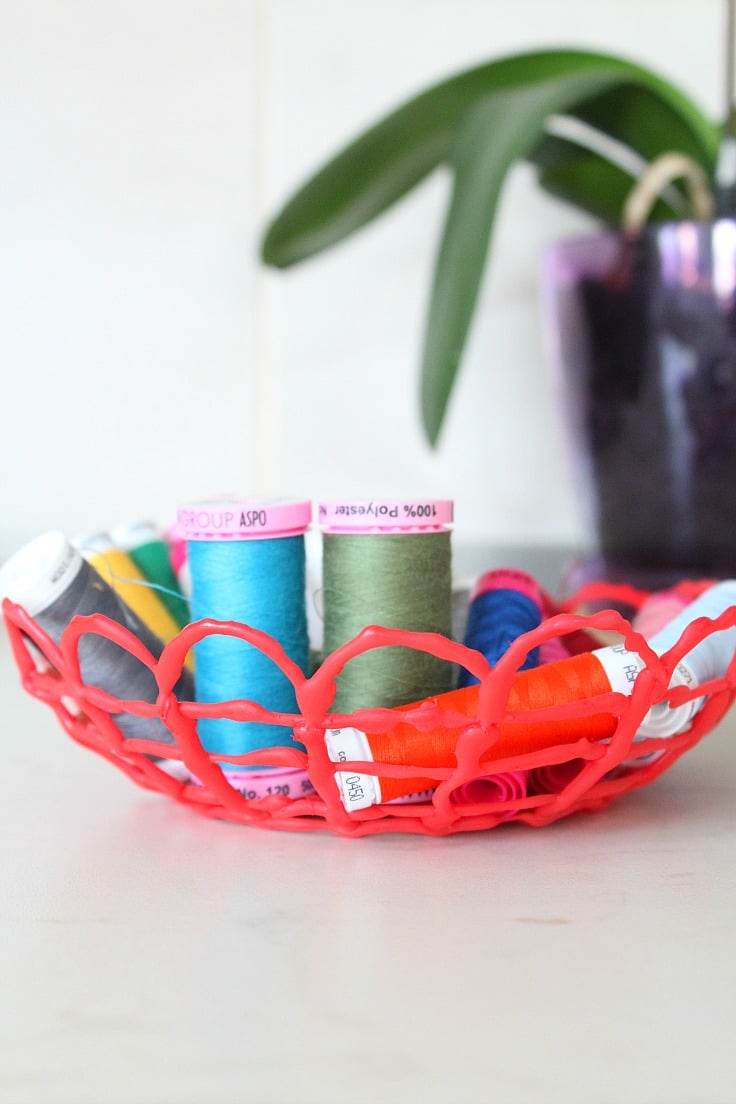 Most popular craft