Wanna clean your microwave without chemicals or scrubbing? Here's an easy, natural way to clean microwave, great to wipe out microwave grime without much effort!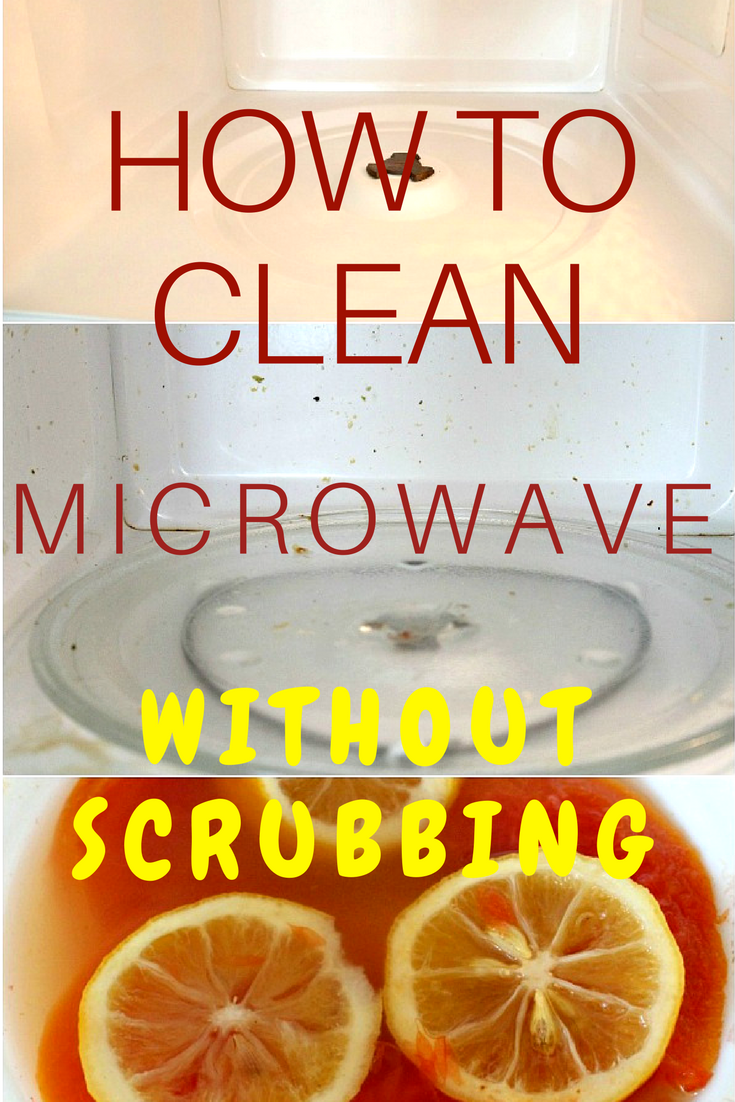 How To Clean Your Microwave Without Scrubbing
Our poor microwave has started to be super used and abused lately, our hectic lifestyle really took a toll on it. I'm always in a rush and could always use a few more hours in a day so the quickest way to heat the food is my poor microwave. It leaves such a mess sometimes! I've been looking for a natural way to clean microwave ovens and mom came up with a pretty nice idea: baking soda and vinegar. Which would work great, BUT!
I truly, deeply hate scrubbing clean a microwave! It's a necessary evil because I can't stand to see food stuck in there but I literally loathe cleaning it! But the more you neglect it the harder it gets to clean. And it's so annoying to scrub and wipe for about a thousand times before you get a tiny area slightly spotless. It seems as if the microwave develops brand new dirty spots while you're busy cleaning.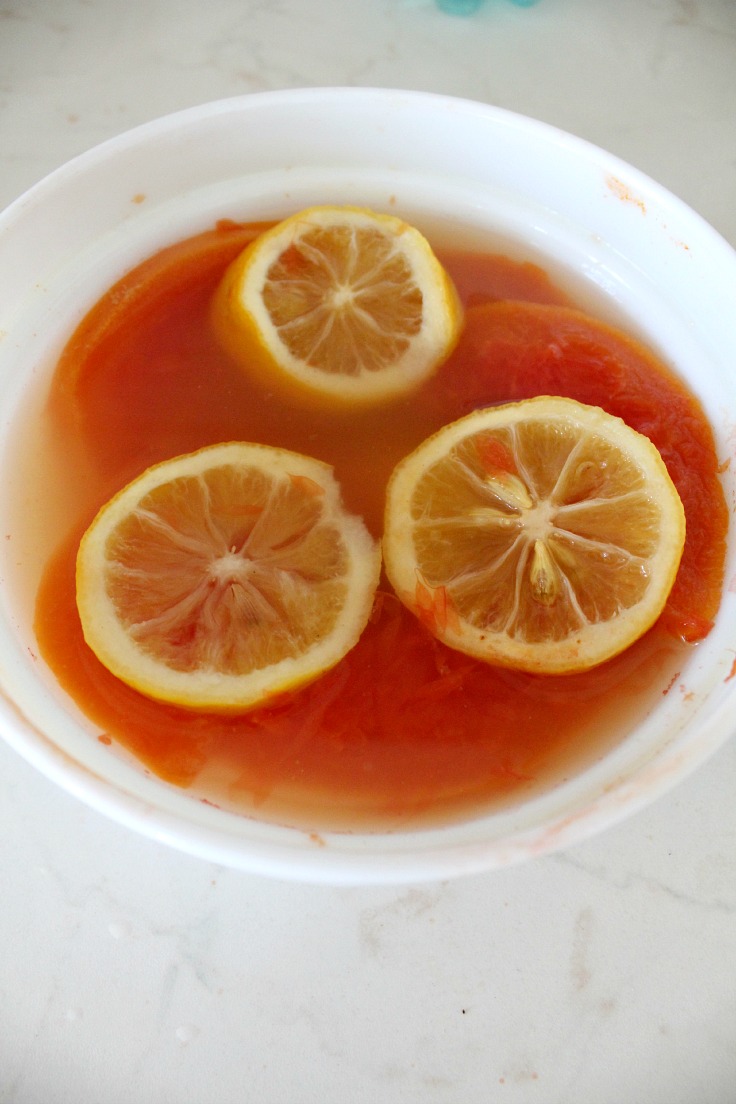 I've heard great reviews about all sorts of homemade microwave cleaner options but only one sounded perfect to me: the citrus and vinegar combo. I'm a big citrus lover and I cannot praise vinegar enough so I thought I should give it a try, see if this awesome natural way to clean microwave truly works on my crazy microwave too.
Guess what? It worked like magic, best microwave cleaner ever! If you're looking for a quick way to clean a microwave, this is definitely it! I left it dirty for a while, skipping a couple of cleaning sessions, just to test how great this method is. But with this natural microwave cleaner I cleaned my microwave oven in just a few minutes and it looked brand new. I also wanted to use grapefruit in addition to lemons as it smells fantastic! I must say I'm in love and there is no way I will ever clean my microwave using a different method.
This is how my poor, neglected microwave used to look like before cleaning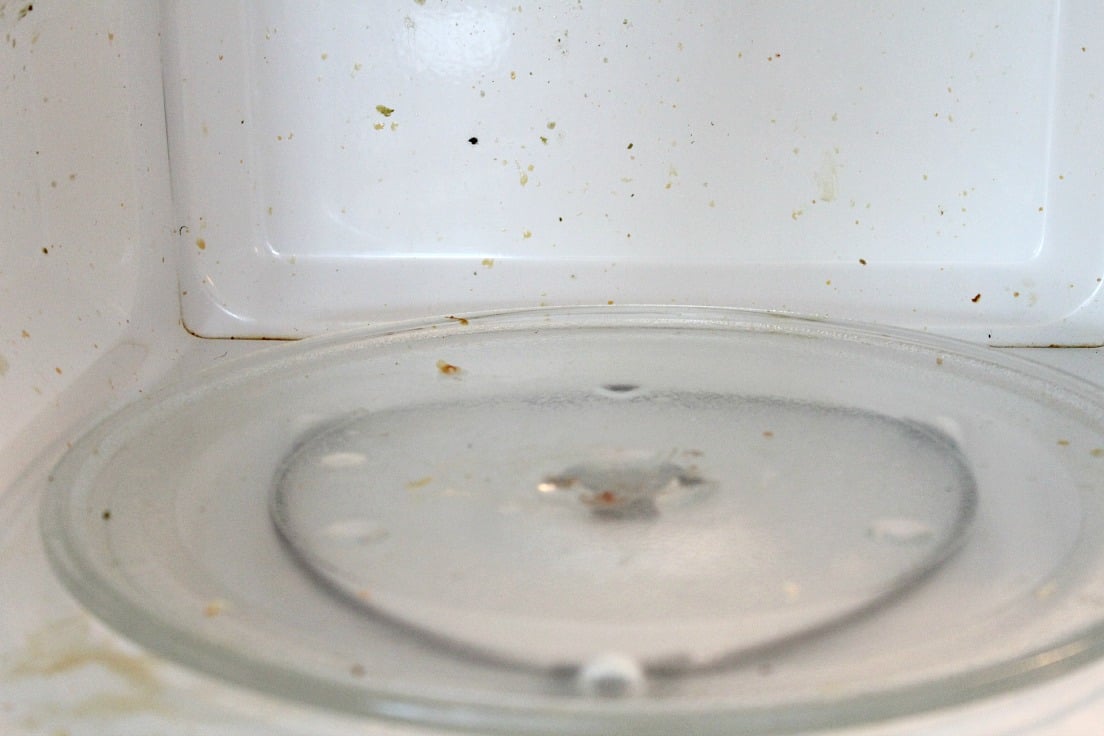 And this is the after cleaning photo – a huge improvement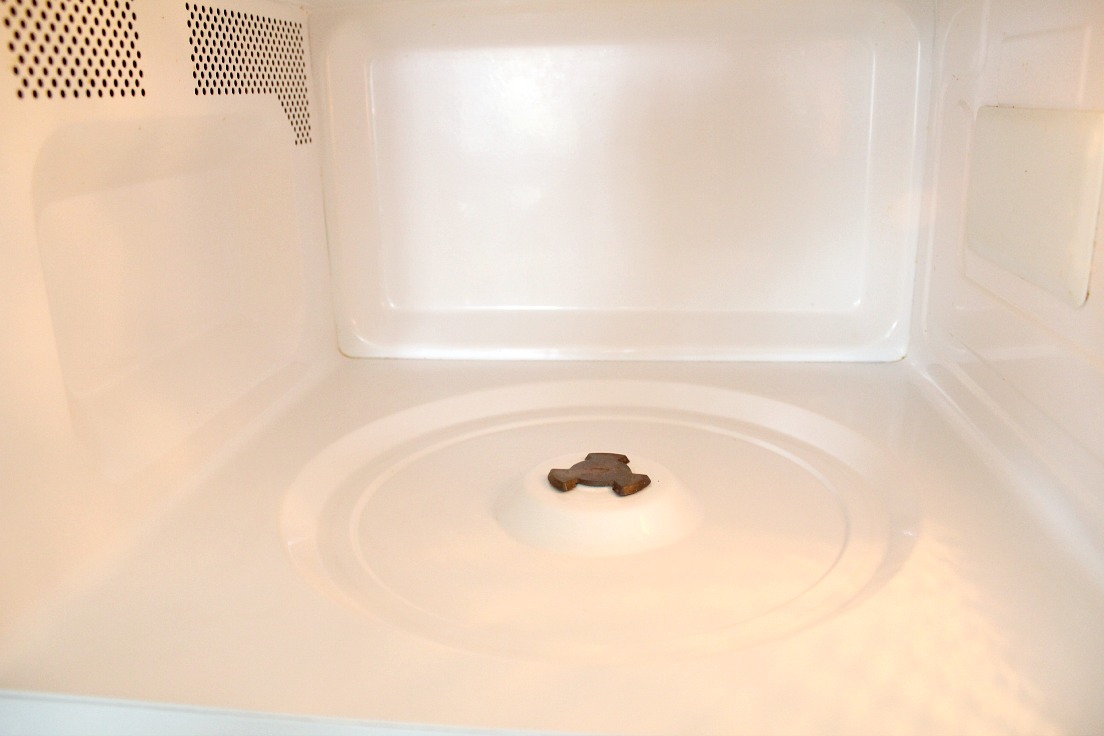 If you hate chemicals as much as you hate scrubbing the life out of you while cleaning your microwave or you simply haven't found the right solution to clean your microwave, give this natural way to clean microwave a try, youll be amazed! Here's what you need to do.
Natural Way To Clean Microwave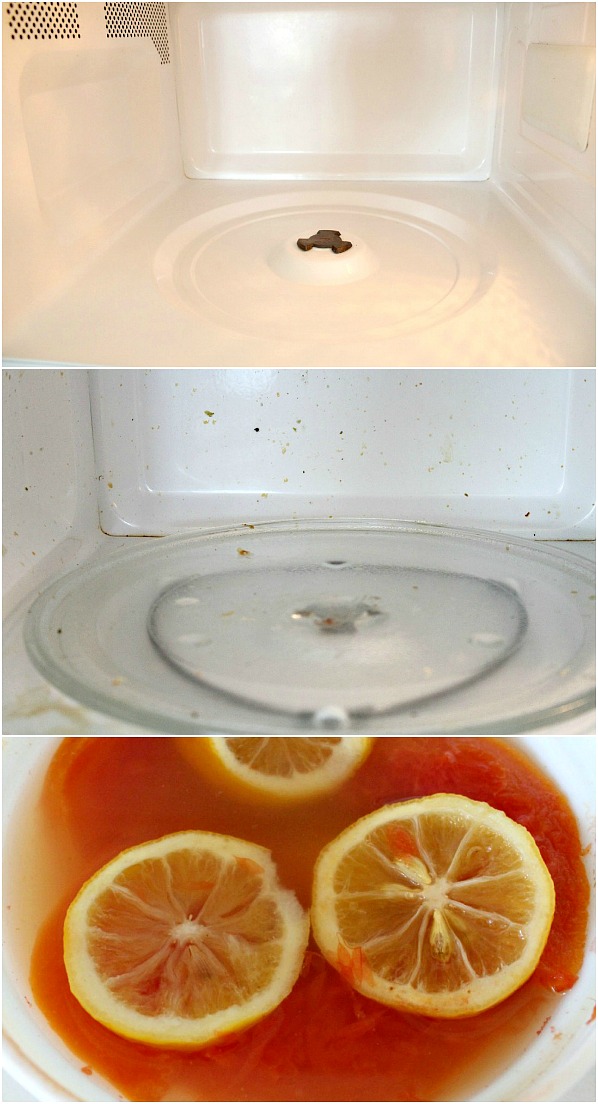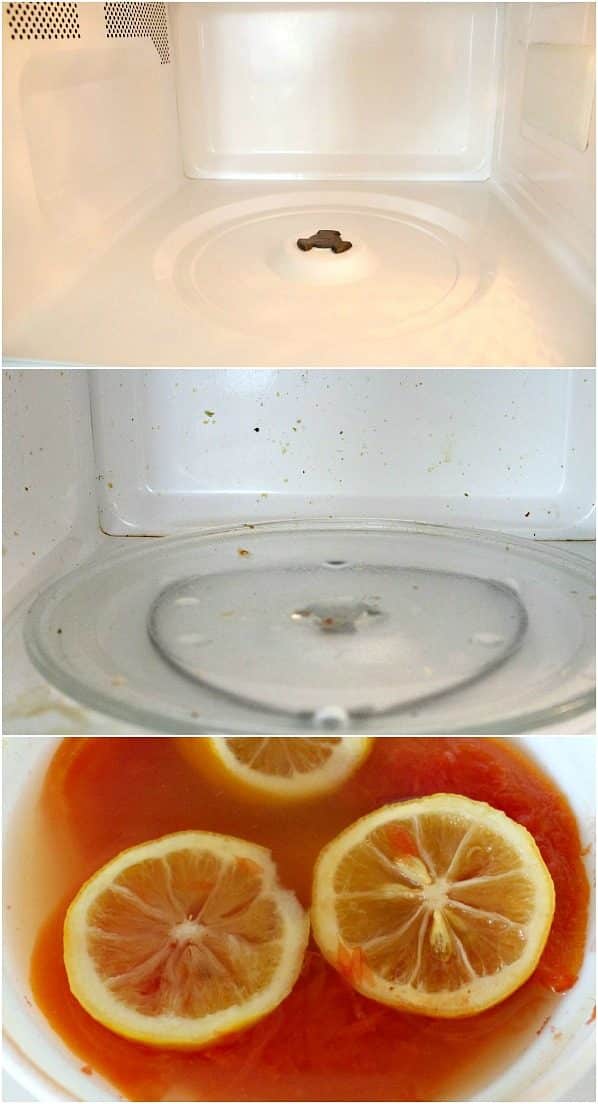 Materials:
2-3 citrus fruit: lemon, lime, orange or grapefruit (I used 2 lemons and 1 grapefruit)
1 cup vinegar (I used apple cider but any would do just fine)
plain water to cover the citrus fruit
1 large microwave safe bowl
Directions:
Slice the citrus fruit.
In a large microwave-safe bowl place the citrus and vinegar.
Cover the fruit in water
Turn the microwave on high for several minutes or until the solution boils and the window is steamy (Experiment for the first time. I had to keep mine going for 20 minutes; I set it for 30 minutes first and stopped it when I've noticed the boiling).
Do not open the door but let it sit to cool for 15 minutes before opening the door.
Remove the bowl and wipe out the inside; it will clean very easily.
Clean the rubber gasket around the door too.
If the window is still greasy, apply some of the citrus/vinegar/water mixture from the bowl, leave it to work for a few minutes then wipe clean.
If your microwave is super dirty and this method doesn't clean it completely, clean again with a paste made out of baking soda and water (you shouldn't need this step though).
Fortunately, microwaves aren't hard to clean if you know how. And now you have a great natural way to clean microwave, without chemicals and with minimal effort.