Try this citrus cleaner recipe for a sparkling home, safe from unhealthy chemicals! Perfect for cleaning mirrors, sinks, counter tops, moping floors and much more!
Citrus Vinegar Cleaner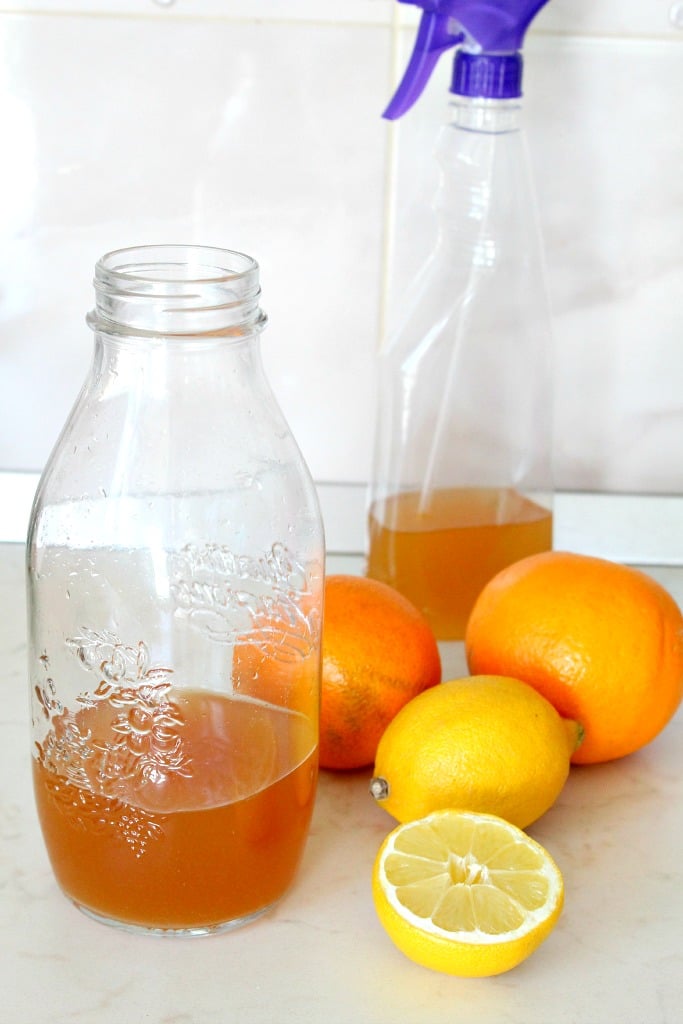 I love citrus! We eat a lot of lemons and oranges around here; Ellie loves her daily fresh orange juice and hubby likes grapefruit, apparently it helps cleanse the liver. But I hate wasting the peel, especially since it smells so divine. So I thought I would put them to a good use and make a citrus cleaner recipe!
There are so many other great uses for citrus peel, not only for making a citrus cleaner! I like to spread some citrus peel around the house so it smells so fresh and nice for a couple of days and at winter time I keep them on the stove. The peel warms up and spreads such an amazing smell around the house.

SEE MY MOST RECENT VIDEOS HERE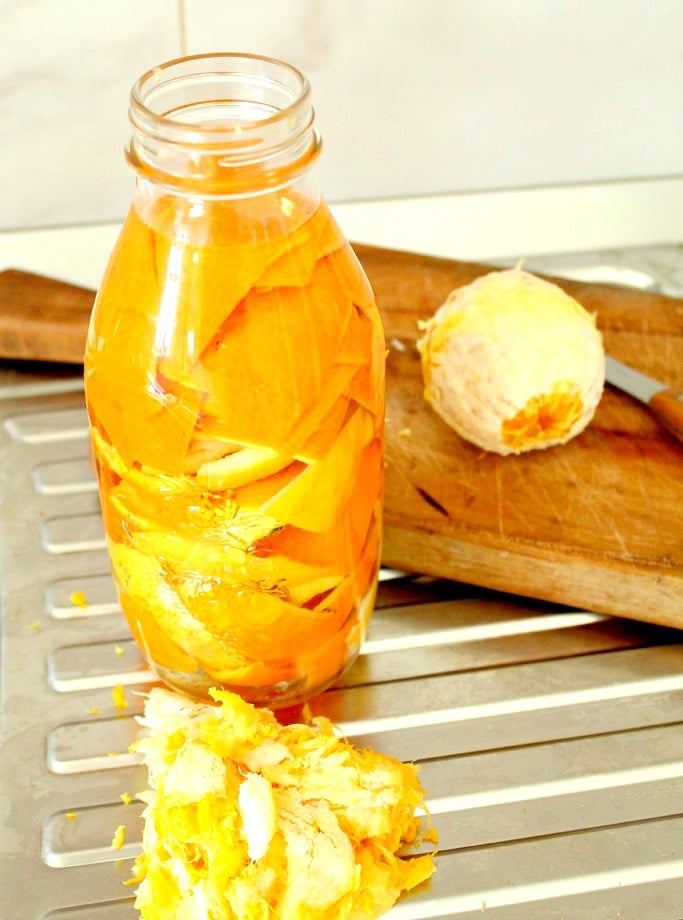 I lately started to use them in my homemade compost, together with egg shells, mowed grass and other fruit and veggies residues, so the peel is not completely wasted. But my favorite by far is this citrus cleaner recipe, that can double up as a hair rinse too. What a brilliant idea, right? I, know, I'm a genius! (scoffs)
This citrus vinegar solution is perfect for cleaning mirrors, glass, counter tops, kitchen and bathroom sinks, oven or for moping floors when diluted with water. For super dirty surfaces, don't dilute, use your DIY citrus cleaner concentrated.
The citrus cleaner recipe is very easy to make and although it has to sit for 10 to 14 days until the peel works its magic into the vinegar, it's totally worth the wait!