Tired of spending too much time scrubbing your pots and pans? This natural way for cleaning pans and pots is not only easy and enjoyable but it will extend the life of your pans and pots too. Here's how to clean a frying pan!
Natural Way To Clean Pans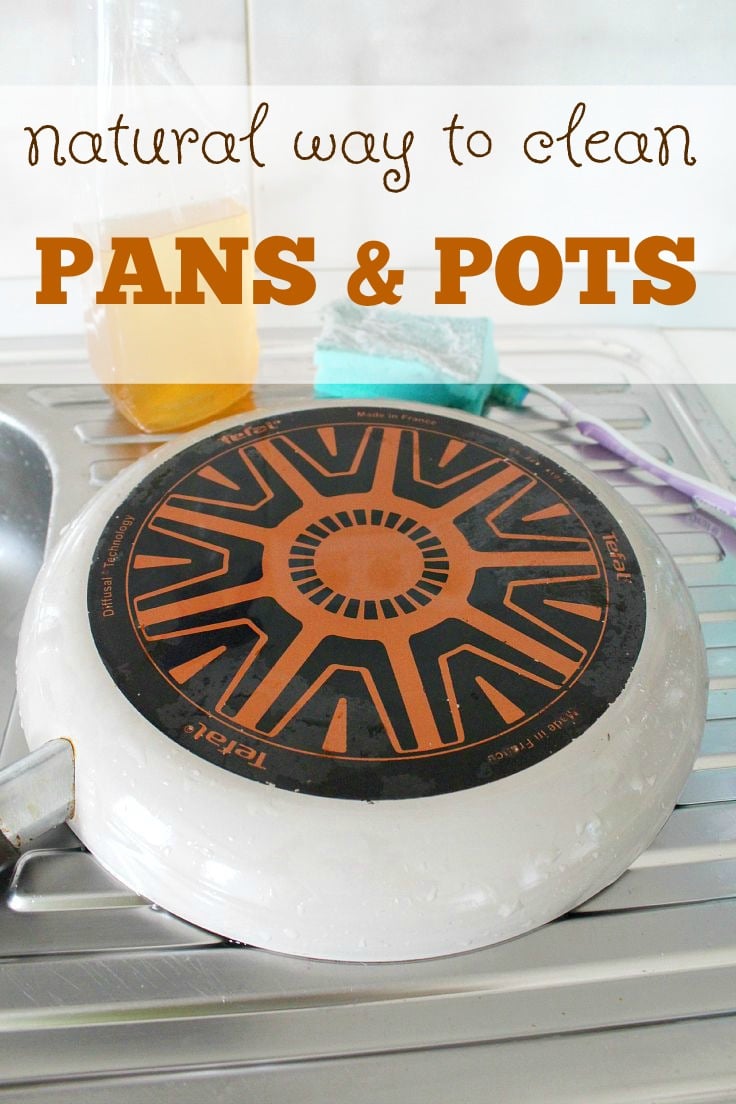 I've had this super duper Te-fal pan for a few good months now and I simply love it! I use it for cooking almost anything so it's had its share of "abusing"; maybe that's why I found it really hard to clean it properly. But once I discovered this little homemade trick, my life changed completely! Read along to find out how to clean a frying pan in just a few minutes!
I hate scrubbing as it may lead to scratches and eventually ruin my pots and pans; which already have a few scratches on the outside, from the stove grates. So I used to give them a gentle clean, not much scrubbing involved, using store bought cleaning products (I tried them all!). Nothing left my beloved pan the way I wanted it: spotless!

SEE MY MOST RECENT VIDEOS HERE
And the fumes from the chemicals used to give me such headaches, I just had to stop using them. So I've been washing my pans and pots with dish washing soap only. And that took a toll on my pans and pots as you could see from the pictures. They weren't scorched just yet but if I wasn't going to use this natural way to clean pans, I guess they would've, pretty soon.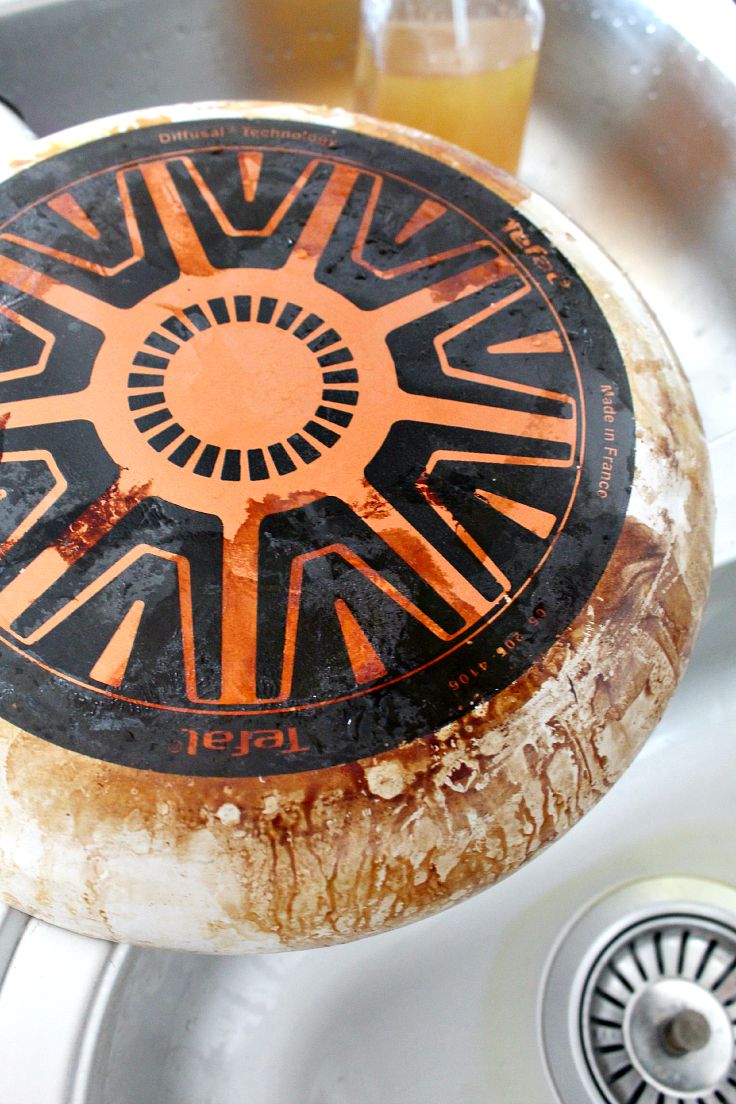 If you were wondering how to clean a frying pan without using smelly, toxic chemicals, give this simple and inexpensive method a try. All you need is a few ingredients that you most likely have in your pantry and a few minutes to spare. And the best thing is, you can use this method on many types of pans and pots: copper, aluminium, stainless steel, cast iron etc. Plus you get to use an AMAZING homemade product: citrus vinegar cleaner!