Omelette sandwich is one of the easiest breakfast recipe that you can whip up in no time. Make one with a really interesting twist with this Indian omelette sandwich recipe!
Indian Omelette Sandwich Recipe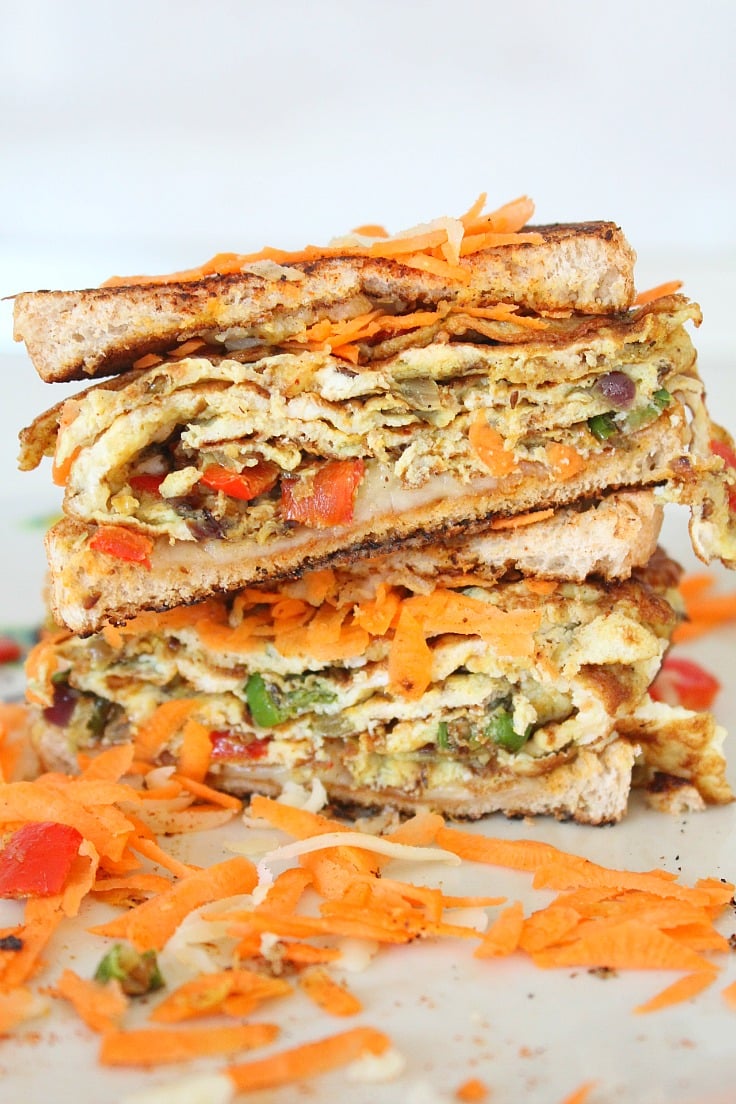 It's probably not the most appetizing name ever given to a dish but boy! this Indian omelette sandwich recipe is sure to get your attention from the very first bite. Cause it's spicy! Super spicy! And it will burn your tongue if you're not used to this level of spicy. But will help you wake up at the speed of light so make this if you're not a morning person. Indians will probably find this taste more like dessert though.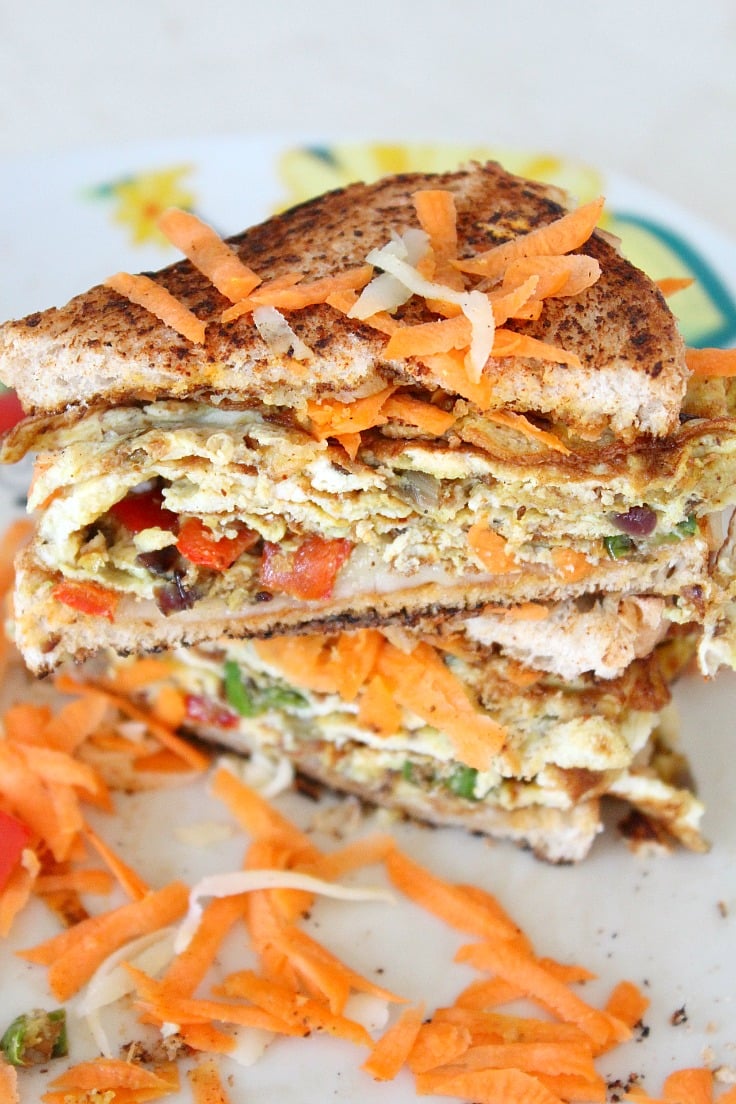 I love omelettes but this Indian omelette sandwich is truly something special and will be the talk of the town (assuming the town is populated with people who LIVE for the spicy!). So if you want to break a boring breakfast routine, make this recipe; it's anything but boring and it may soon become your new favorite breakfast!