Indian spiced omelette recipe
Article may contain Amazon & affiliate links. As an Amazon Associate I earn from qualifying purchases at no additional cost to you.
Breakfast not sorted out for tomorrow? Make this spicy omelette recipe with lots of flavors and heat! It will soon become your favorite breakfast!
Spicy omelette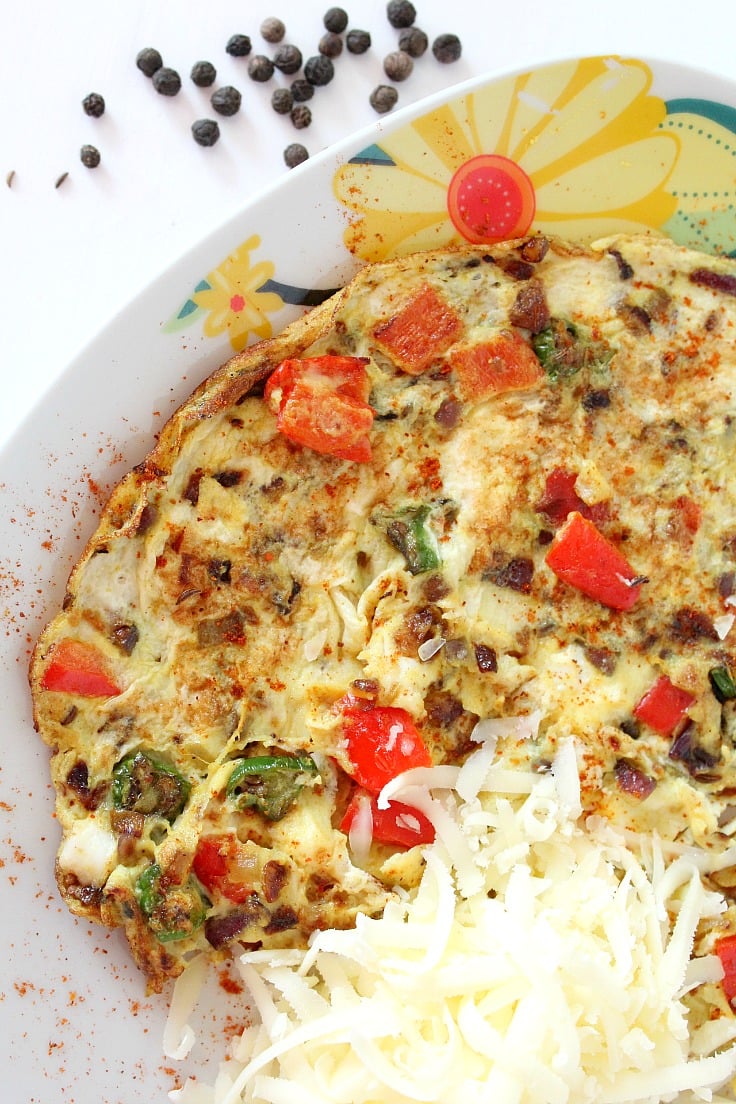 I love breakfast! I simply cannot function without a few bites at breakfast, at least. I normally like a pretty heavy breakfast, with lots of protein, veggies and a large variety of flavors and this spicy omelette recipe delivers just that! Breakfast is my main meal and it needs to be super nutritious!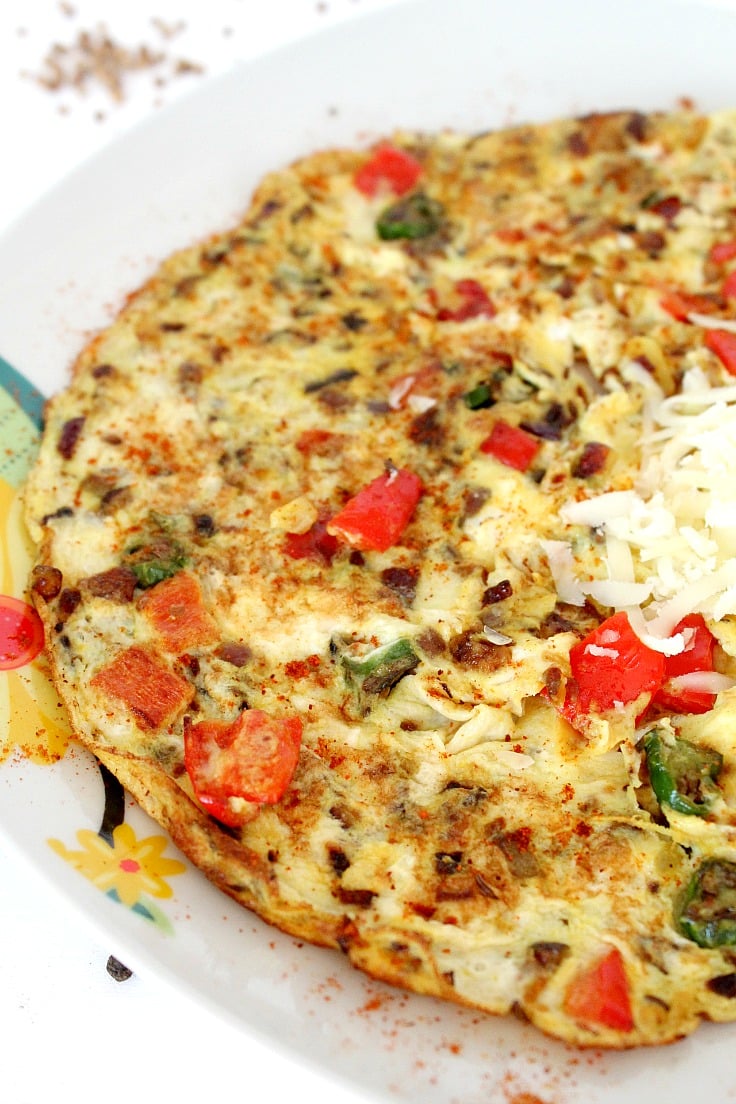 This Indian spiced omelette is also super useful if you have a hard time waking up in the morning (I actually hate mornings! I can't talk to anyone before I have my coffee!). This spicy omelette recipe is not only full of Indian flavors, very nutritious and filling but it's also pretty spicy so you'll be fully awake in a couple of bites, no coffee needed!
Spicy omelette recipe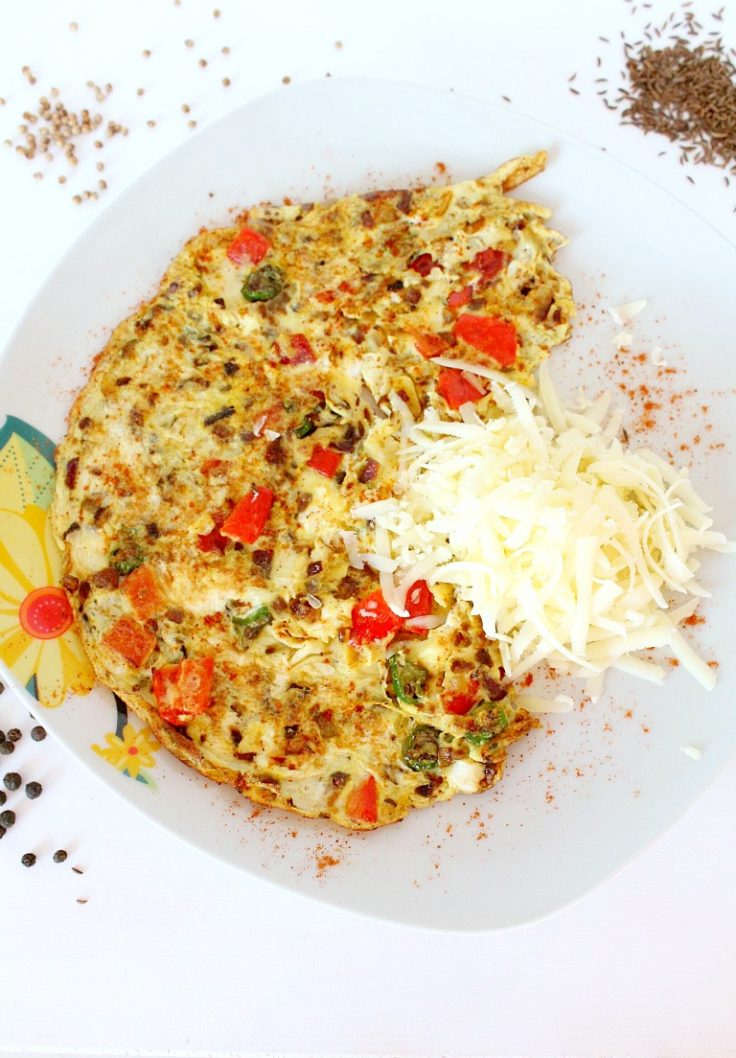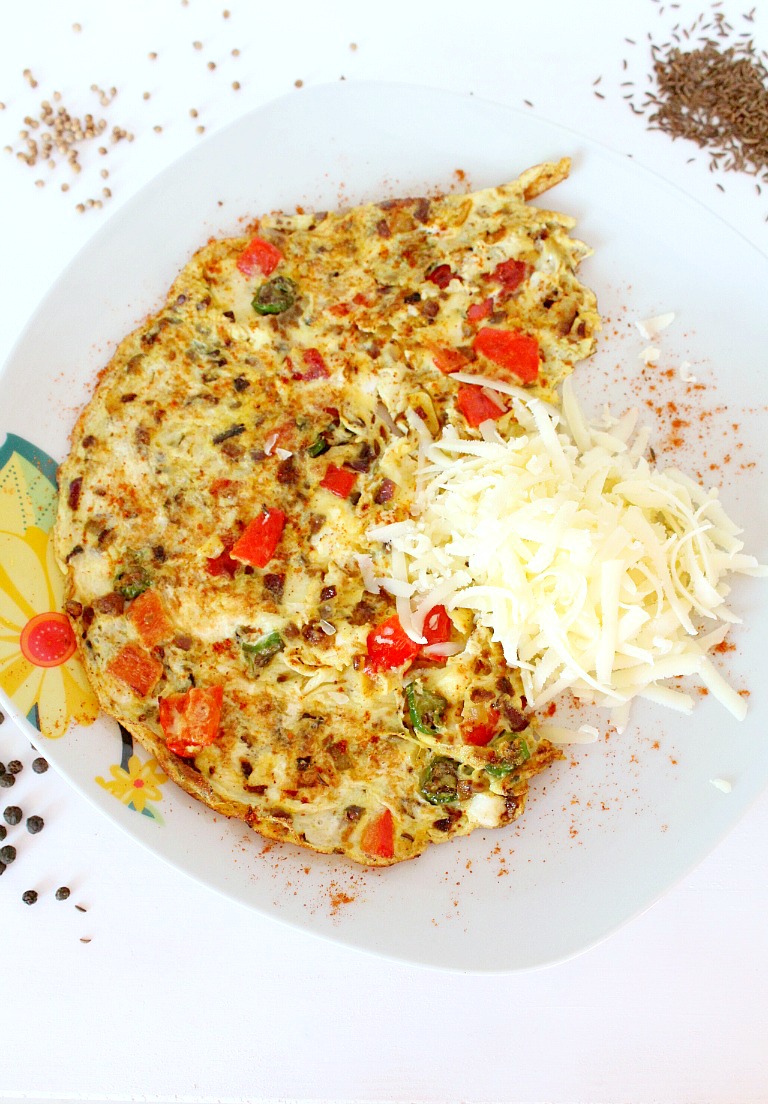 Ingredients:
1/2 medium red onion, chopped
2 medium green chili, chopped
2 cloves garlic, grated
1 tablespoon ginger root, grated
1/2 red bell pepper
1⁄4 teaspoon turmeric powder
1/4 teaspoon chili powder
1 teaspoon caraway seeds
1 teaspoon ground coriander
2 eggs, beaten
2 tablespoons milk
1/2 tablespoon lime juice
salt to taste
1 teaspoon vegetable oil
grated cheese (optional)
You will also need:
Directions:
Heat the oil in the pan and sautee the onion, chilli, ginger, bell pepper and garlic until onion is glassy.
Add turmeric and saute for additional minute.
Add the other spices and cook for a few minutes, stirring often
Remove the pan from heat.
Beat the eggs lightly and add milk and salt to taste.
Now add the spiced veggies to the eggs.
Add the mixture back to the pan.
Sprinkle some lime juice while cooking
Cook for a few minutes and then flip over then sprinkle some lime juice.
Remove from pan and sprinkle some more chili powder and grated cheese (optional)
Enjoy your Indian spicy omelette recipe!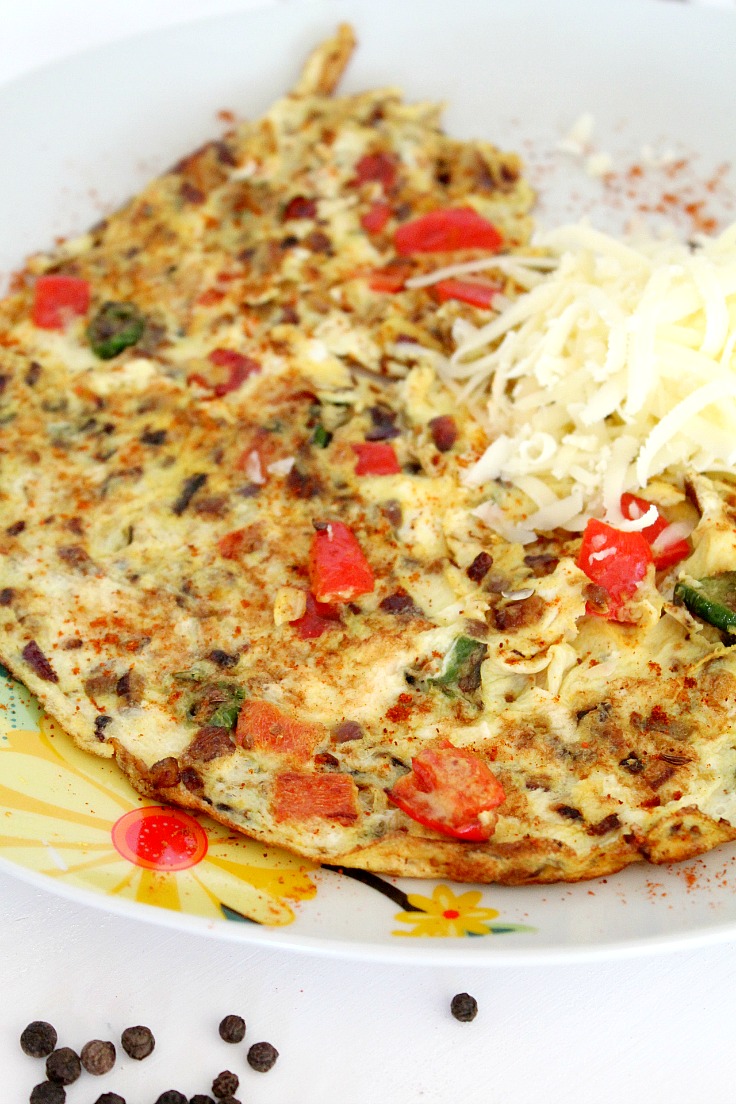 Indian spiced omelette recipe
Ingredients
Non stick frying pan

Wooden non stick spatula

1/2

medium red onion

chopped

2

medium green chili

chopped

2

cloves

garlic

grated

1

tablespoon

ginger root

grated

1/2

red bell pepper

1

?4 teaspoon turmeric

1/4

teaspoon

chili powder

1

teaspoon

caraway seeds

1

teaspoon

ground coriander

2

eggs

beaten

2

tablespoons

milk

1/2

tablespoon

lime juice

salt to taste

1

teaspoon

vegetable oil

grated cheese

optional
Instructions
Heat the oil in the pan and sautee the onion, chilli, ginger, bell pepper and garlic until onion is glassy.

Add turmeric and saute for additional minute.

Add the other spices and cook for a few minutes, stirring often

Remove the pan from heat.

Beat the eggs lightly and add milk and salt to taste.

Now add the spiced veggies to the eggs.

Add the mixture back to the pan.

Sprinkle some lime juice while cooking

Cook for a few minutes and then flip over then sprinkle some lime juice.

Remove from pan and sprinkle some more chili powder and grated cheese (optional)






Poached Turkish eggs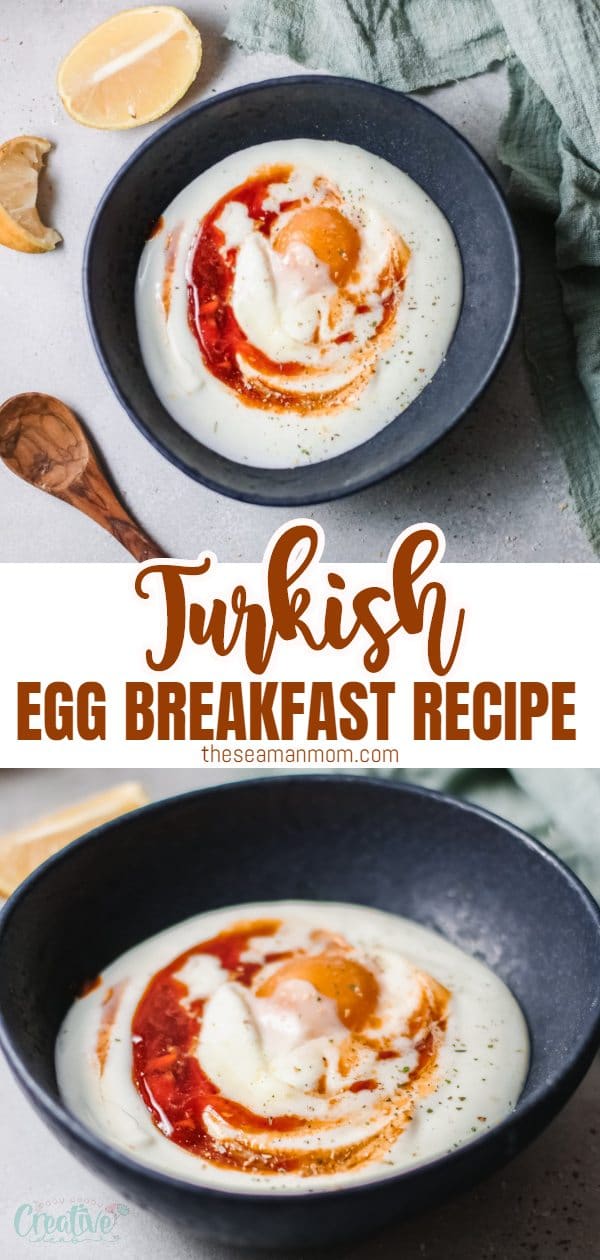 Omelette Sandwich Breakfast Idea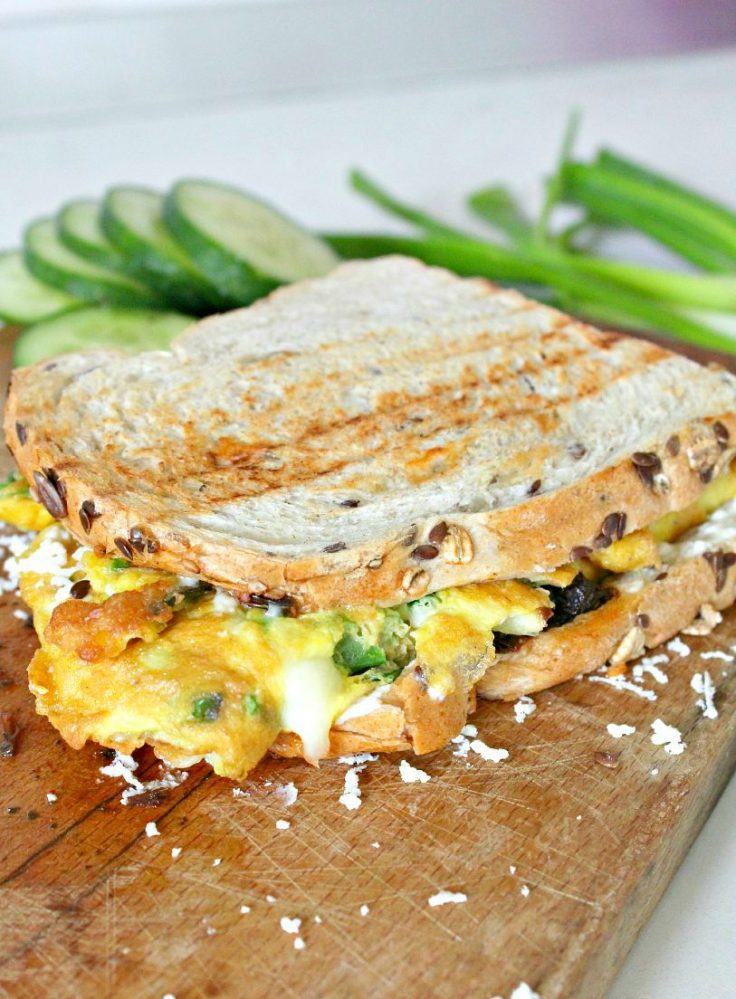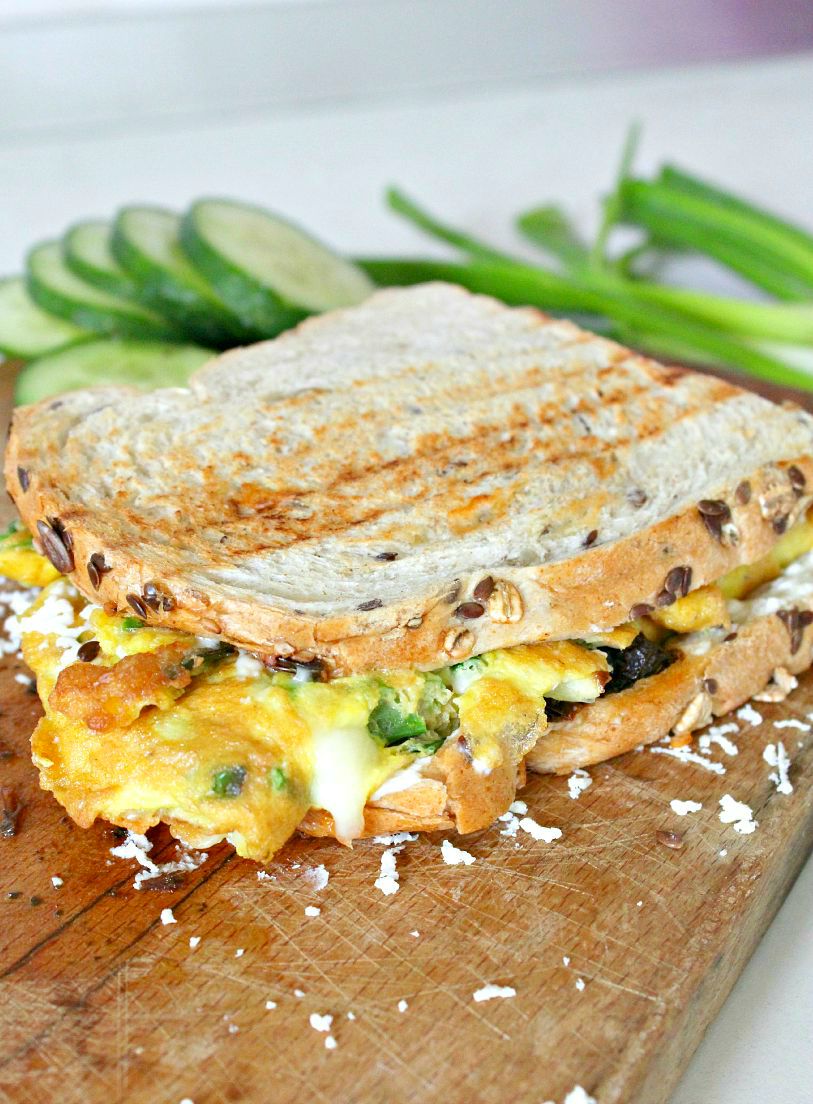 Spicy Ham and Cheese Sandwich Breakfast Idea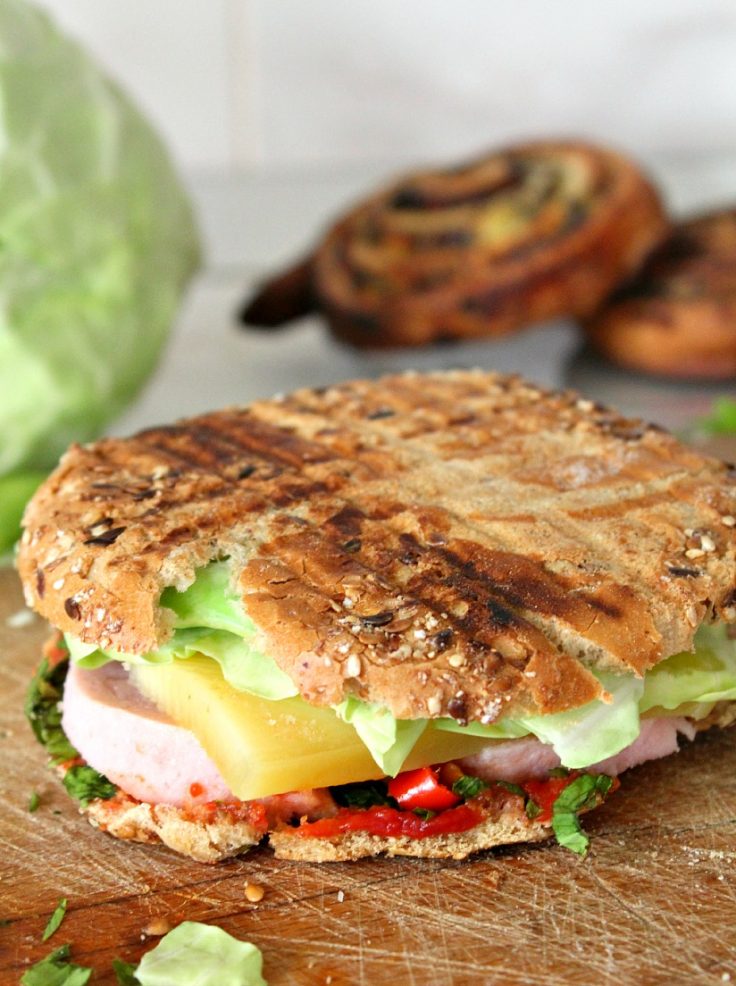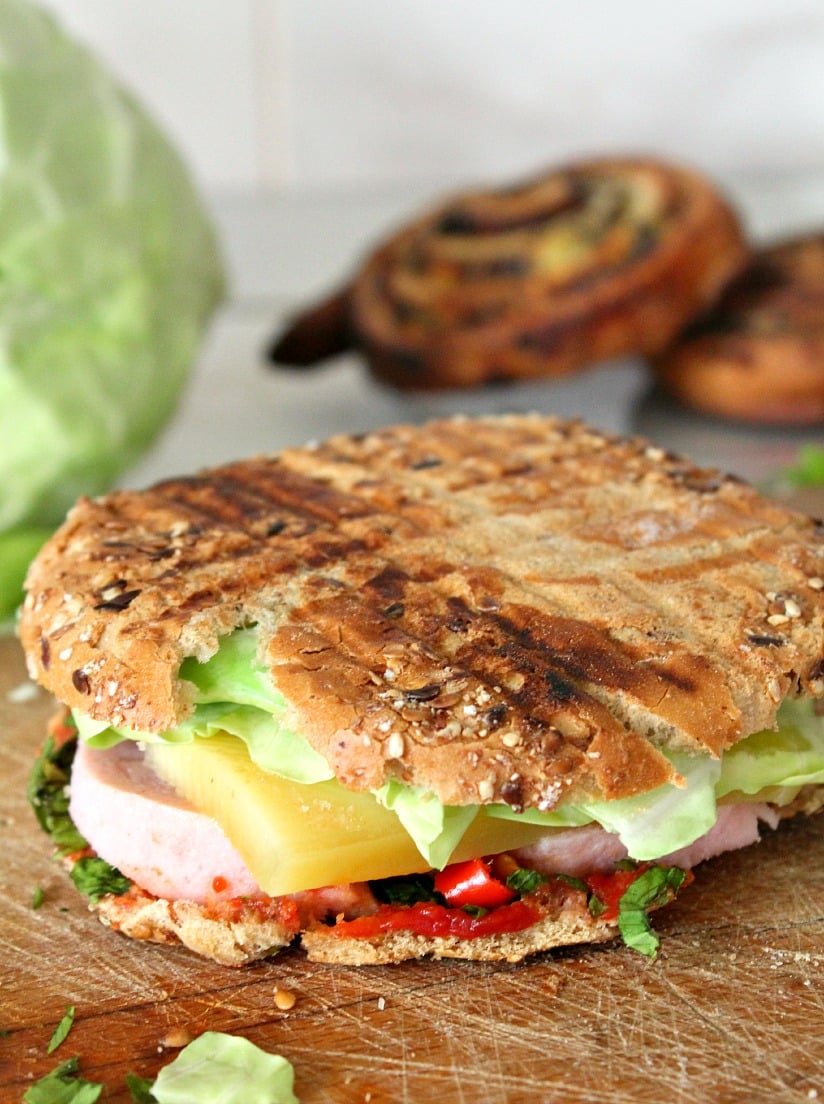 Breakfast Pizza with Eggs, Ham and Cheese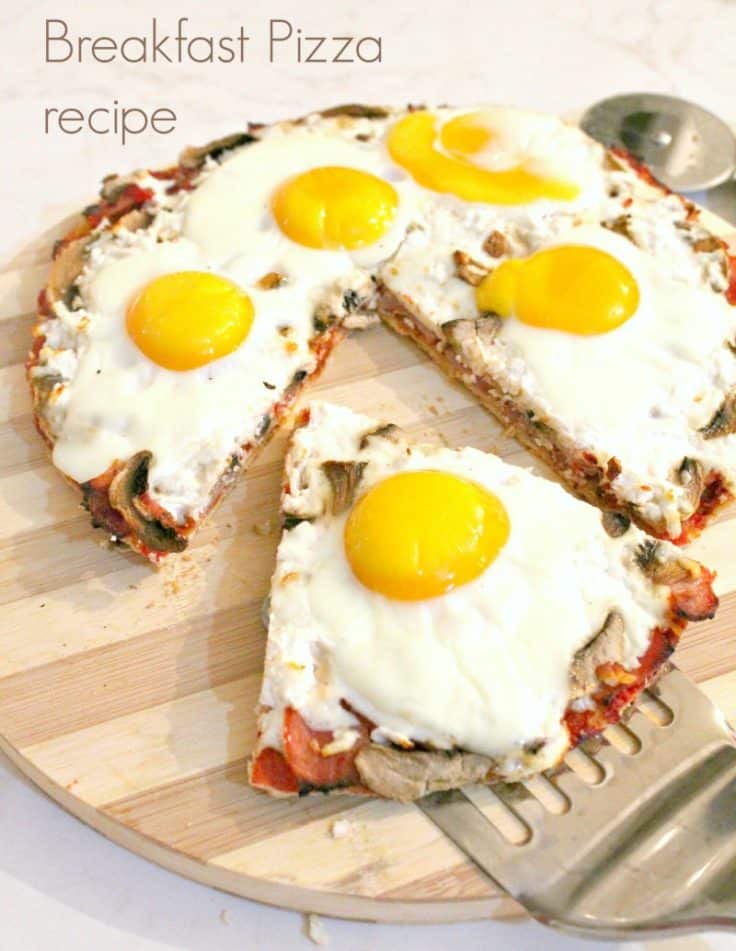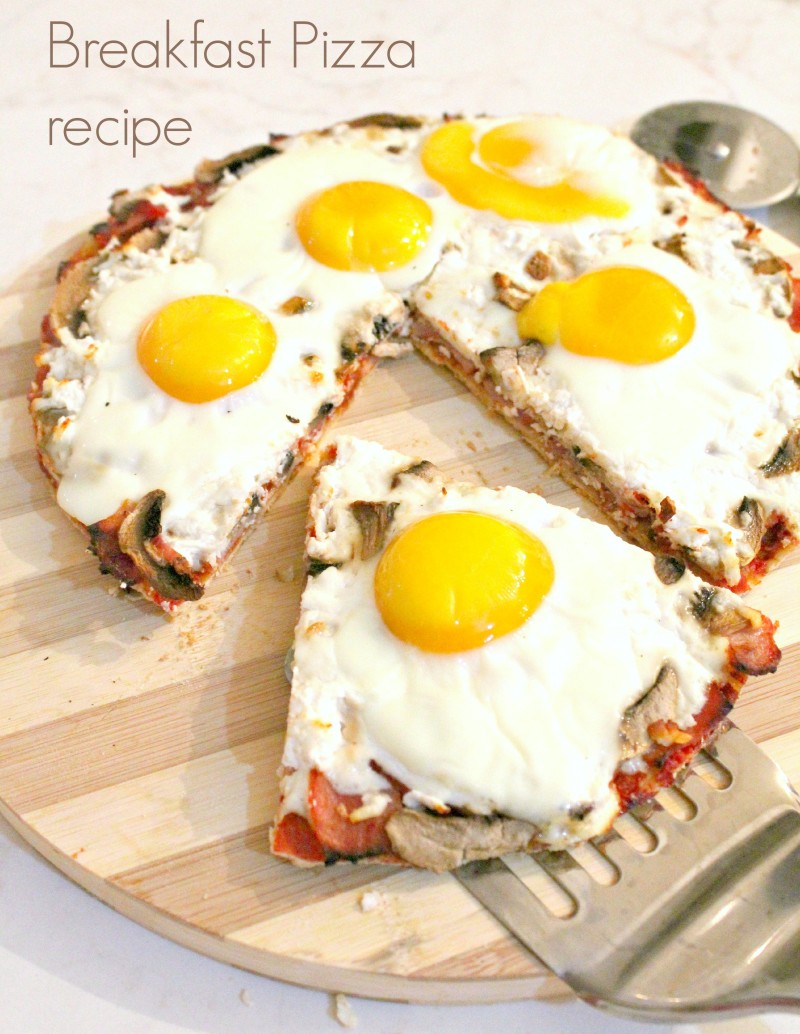 Most popular recipes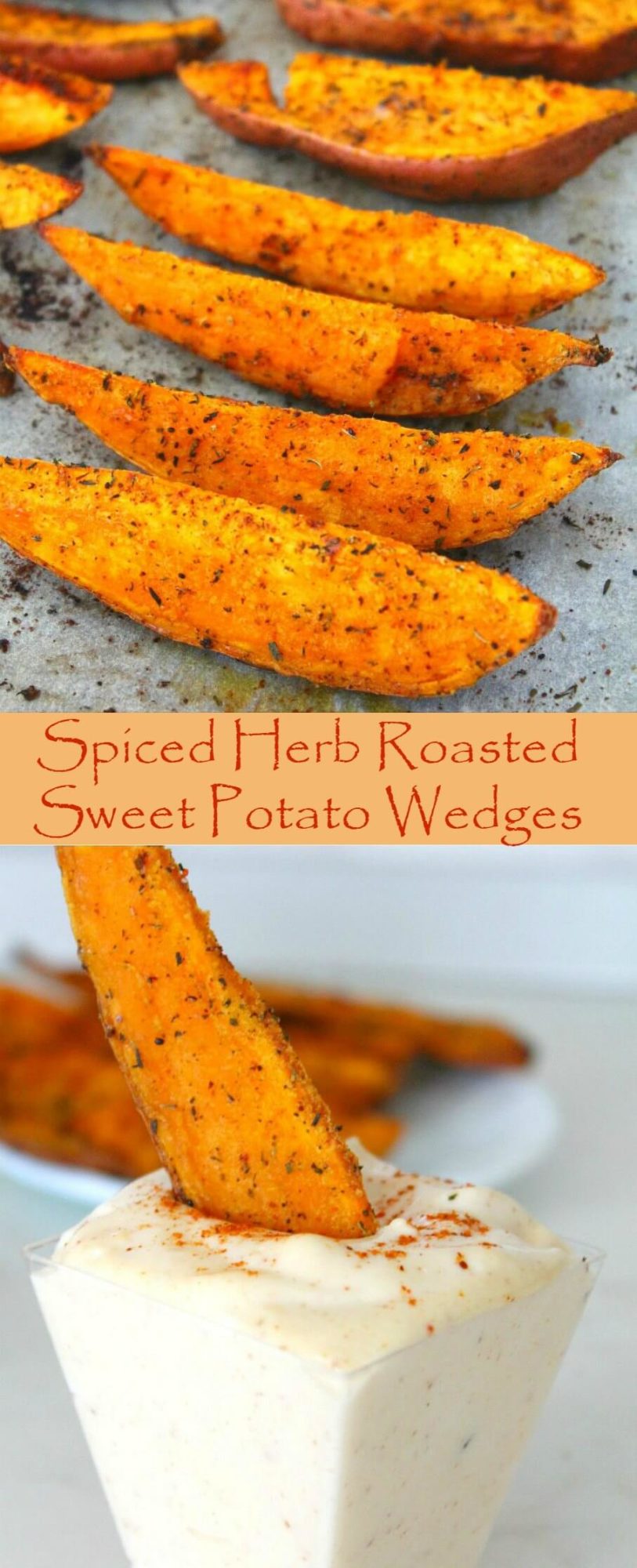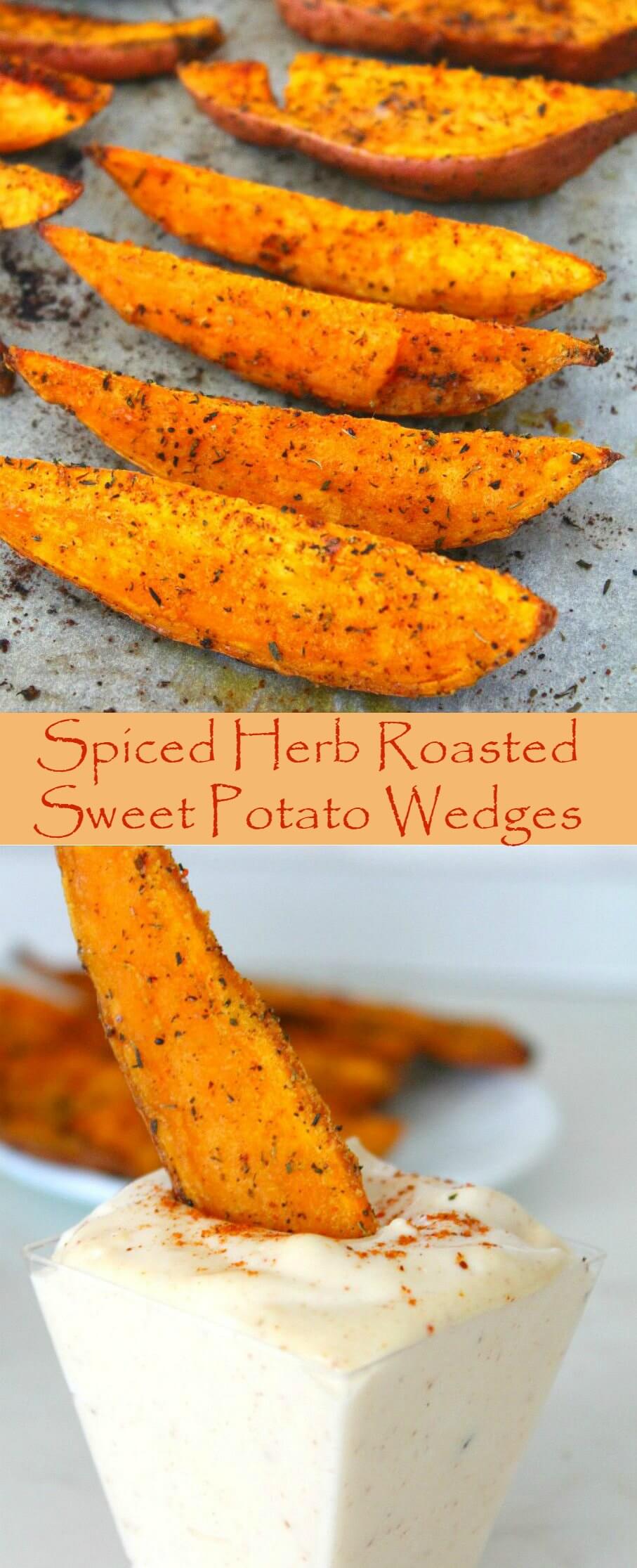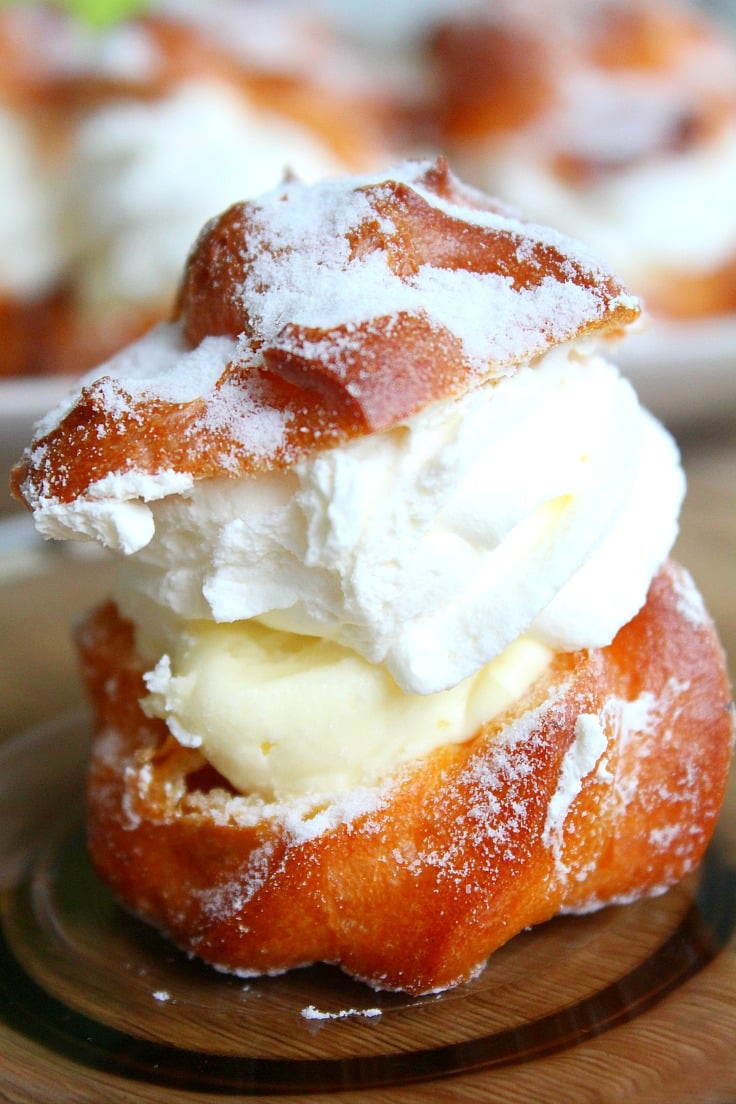 More egg breakfast ideas you might like: