Omelette Sandwich With Sun Dried Tomatoes, 3 Cheeses & Green Onions
Article may contain Amazon & affiliate links. As an Amazon Associate I earn from qualifying purchases at no additional cost to you.
Looking for a high protein, high energy, nutritious breakfast idea? This omelette sandwich, packed with awesome, tasty ingredients, will help you start your day in a bright mood.
Tomato Omelette Sandwich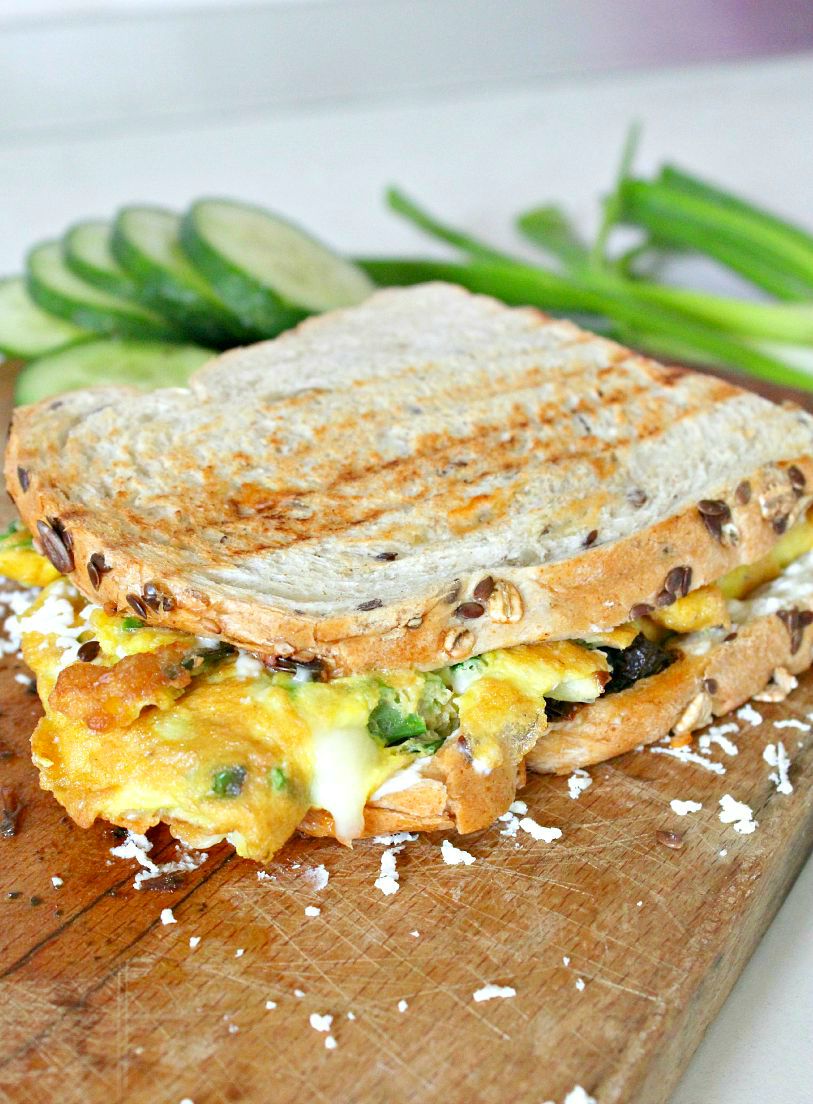 Do you guys like eggs for breakfast? I'm a sucker for omelettes, I could have omelettes with every breakfast if it wouldn't show on my waist line. Plus having eggs so often might put a little stress on my liver. But while eggs are quite nutritious and nourishing, sometimes they're not enough to keep me full and energized for long, on days when I'm super busy and I do a lot of physical work. I need something more than just an old fashion omelette and this is how this amazing omelette sandwich got born.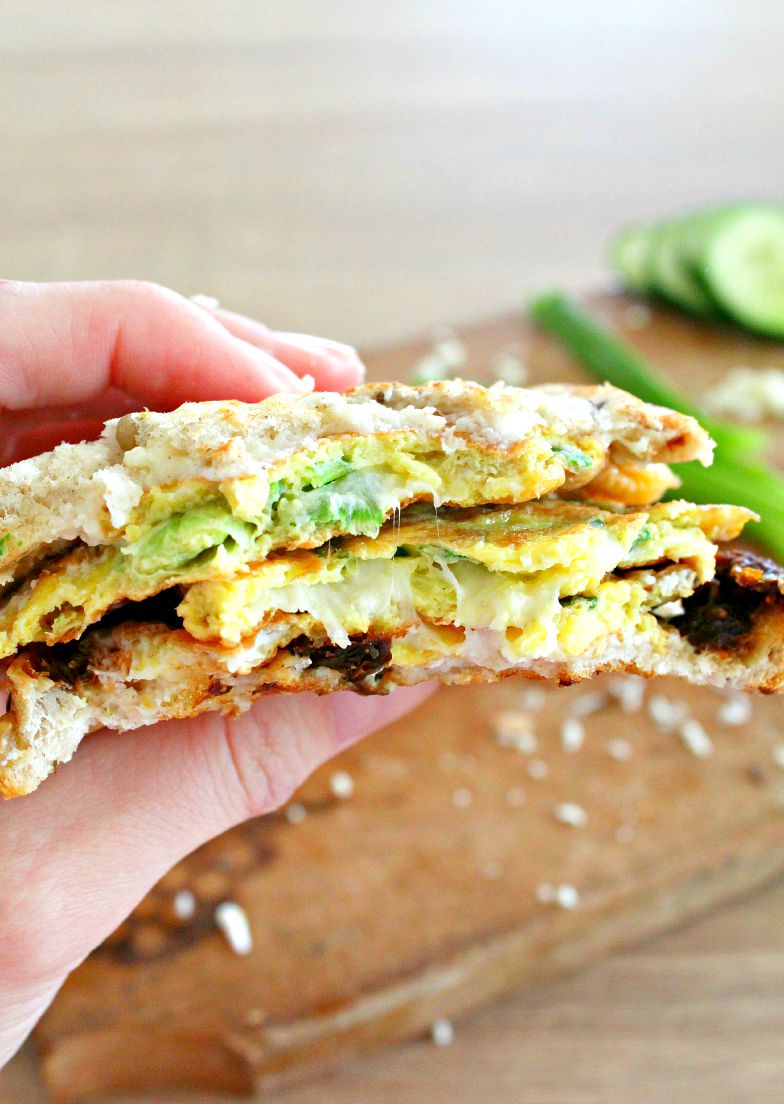 Your breakfast experience just got better with this omelette sandwich recipe! This has started as a simple omelette with green onions and cheddar cheese. I decided to place the omelette in between 2 slices of whole wheat bread just to make my life easier. It seemed like a boring breakfast though so I spread a little cream cheese on the bread, added some chopped sun dried tomatoes, and sprinkled some goat cheese on top after adding the omelette.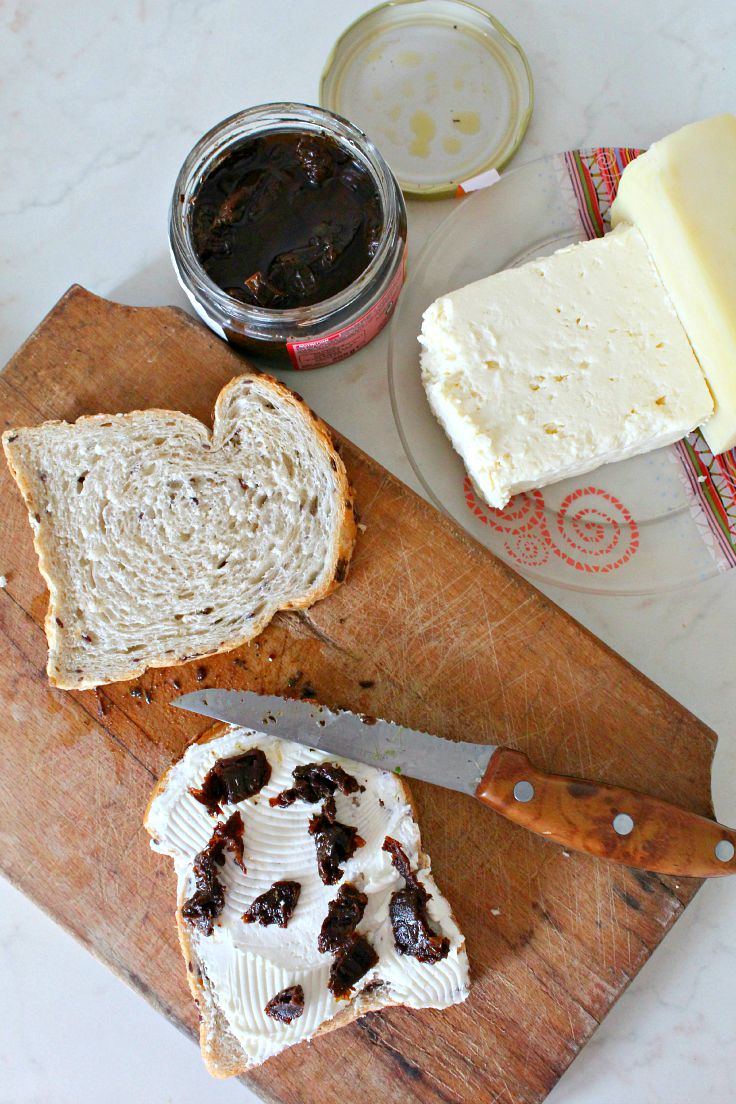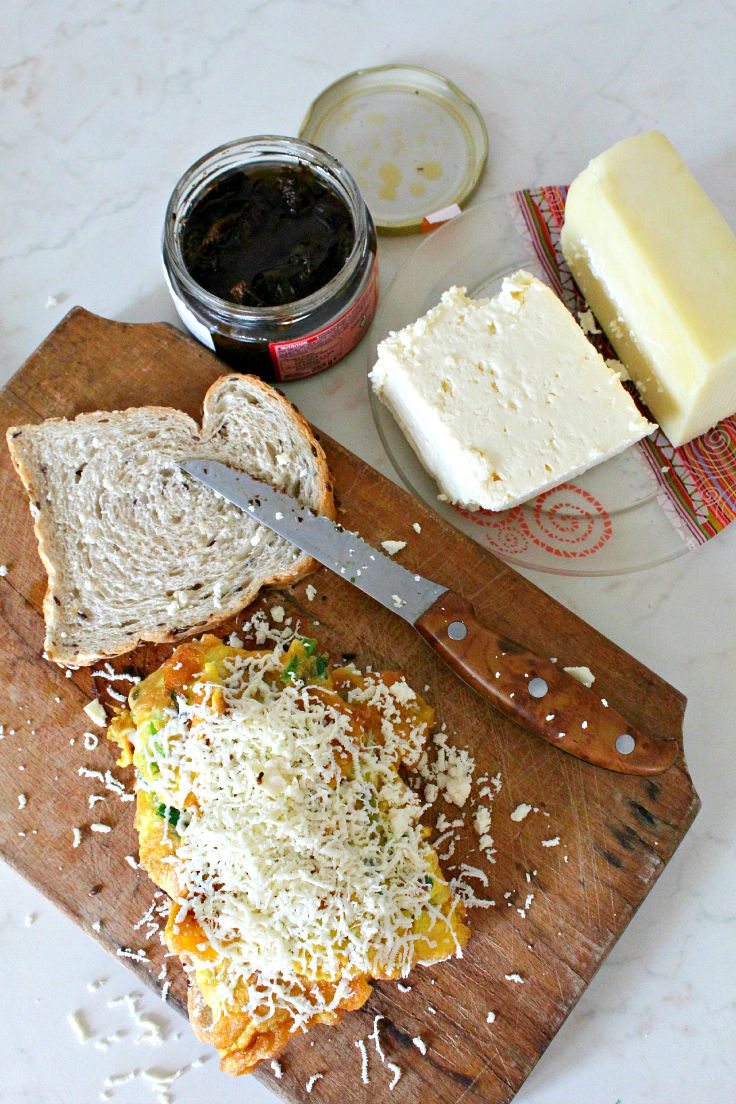 I tossed it in my sandwich maker for a couple of minutes and I got myself a nice, nutritious and tasty breakfast.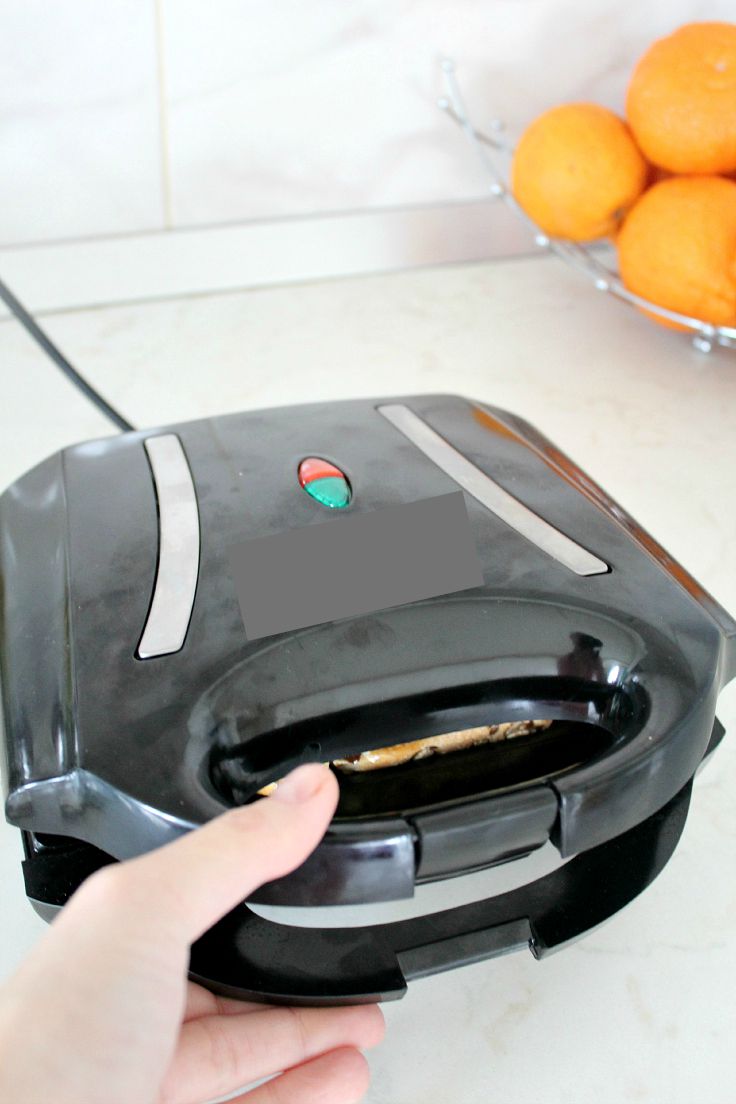 Pairing this amazing omelette sandwich recipe with a few slices of cucumber and some more fresh green onions seemed just the right thing to do. It proved to be a great choice!
Omelette Sandwich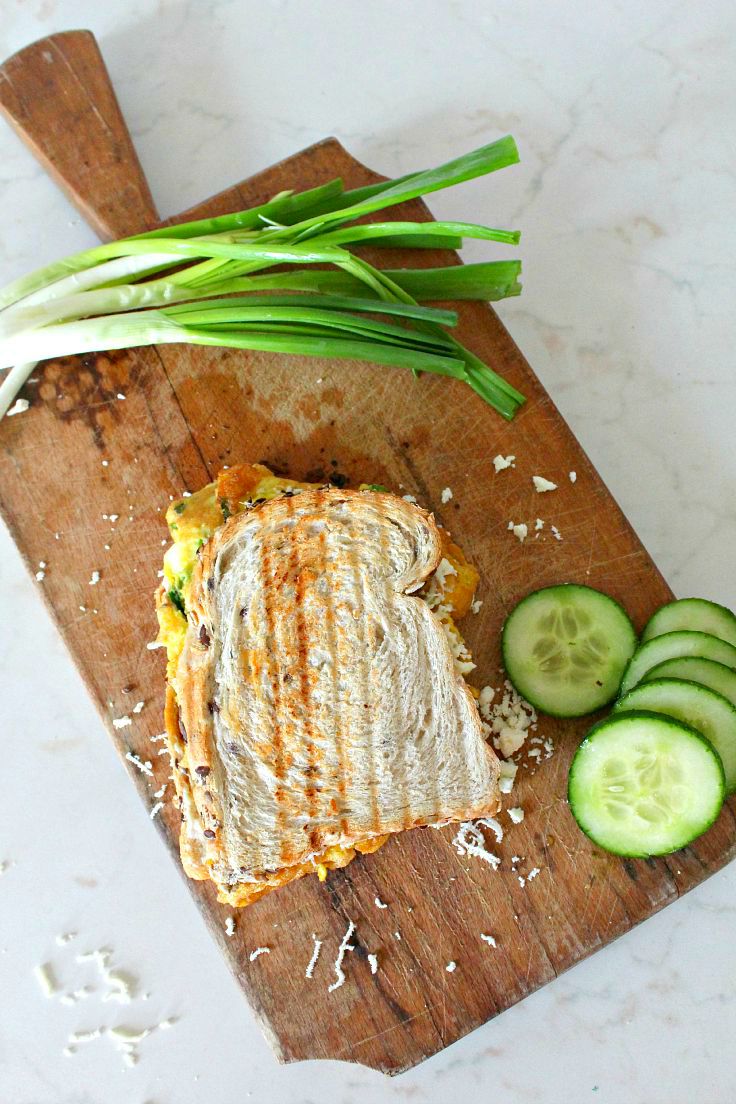 Ingredients:
2 medium eggs
2 green onion threads, cut into small to medium chunks
about 1 oz cheddar cheese, cut into cubes
2 tablespoons olive oil
2 knobs cream cheese
2-3 sun dried tomatoes, chopped
1 oz goat cheese, grated
2 slices whole wheat bread with mixed seeds
Directions:
Beat eggs well; add green onion and cheddar cheese
Cook your omelette as usual, in olive oil
Spread cream cheese on bread, both slices
Add the chopped sun dried tomatoes on one slice
Fold the omelette and place over sun dried tomatoes
Sprinkle the goat cheese
Cover with second slice of bread
Place in a sandwich maker. Lightly press the lid until bread gets golden (do not completely close the lid, it will squash the ingredients)
Omelette Sandwich with sun dried tomatoes, 3 cheeses and green onions
Ingredients
2

medium eggs

2

green onion threads

cut into small to medium chunks

about 1 oz cheddar cheese

cut into cubes

2

tablespoons

olive oil

2

knobs cream cheese

2-3

sun dried tomatoes

chopped

1

oz

goat cheese

grated

2

slices

whole wheat bread with mixed seeds
Instructions
Beat eggs well; add green onion and cheddar cheese

Cook your omelette as usual, in olive oil

Spread cream cheese on bread, both slices

Add the chopped sun dried tomatoes on one slice

Fold the omelette and place over sun dried tomatoes

Sprinkle the goat cheese

Cover with second slice of bread

Place in a sandwich maker. Lightly press the lid until bread gets golden (do not completely close the lid, it will squash the ingredients)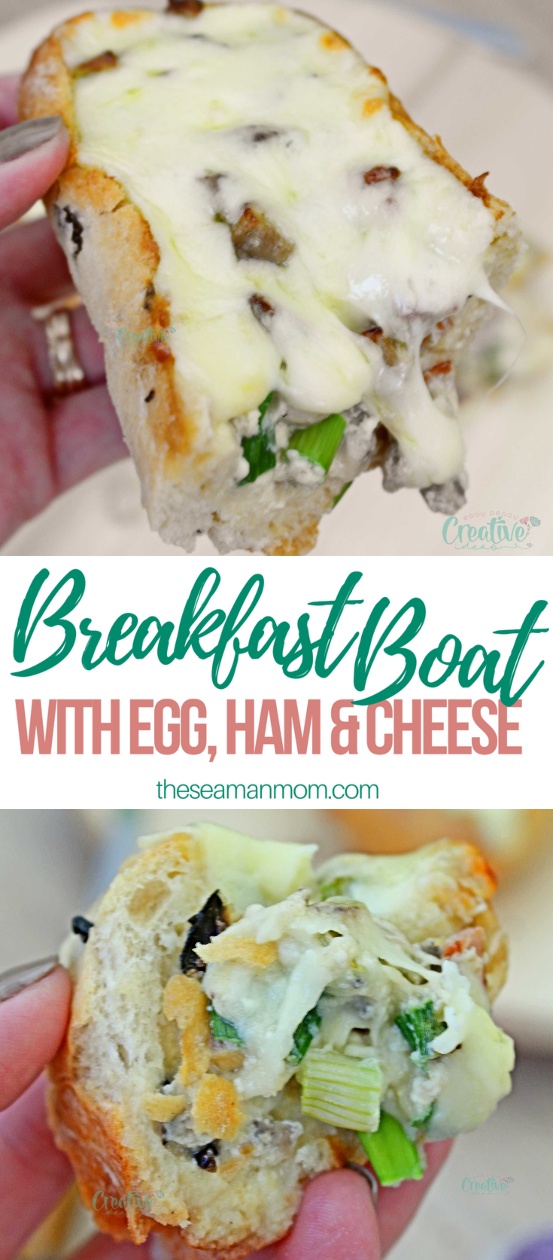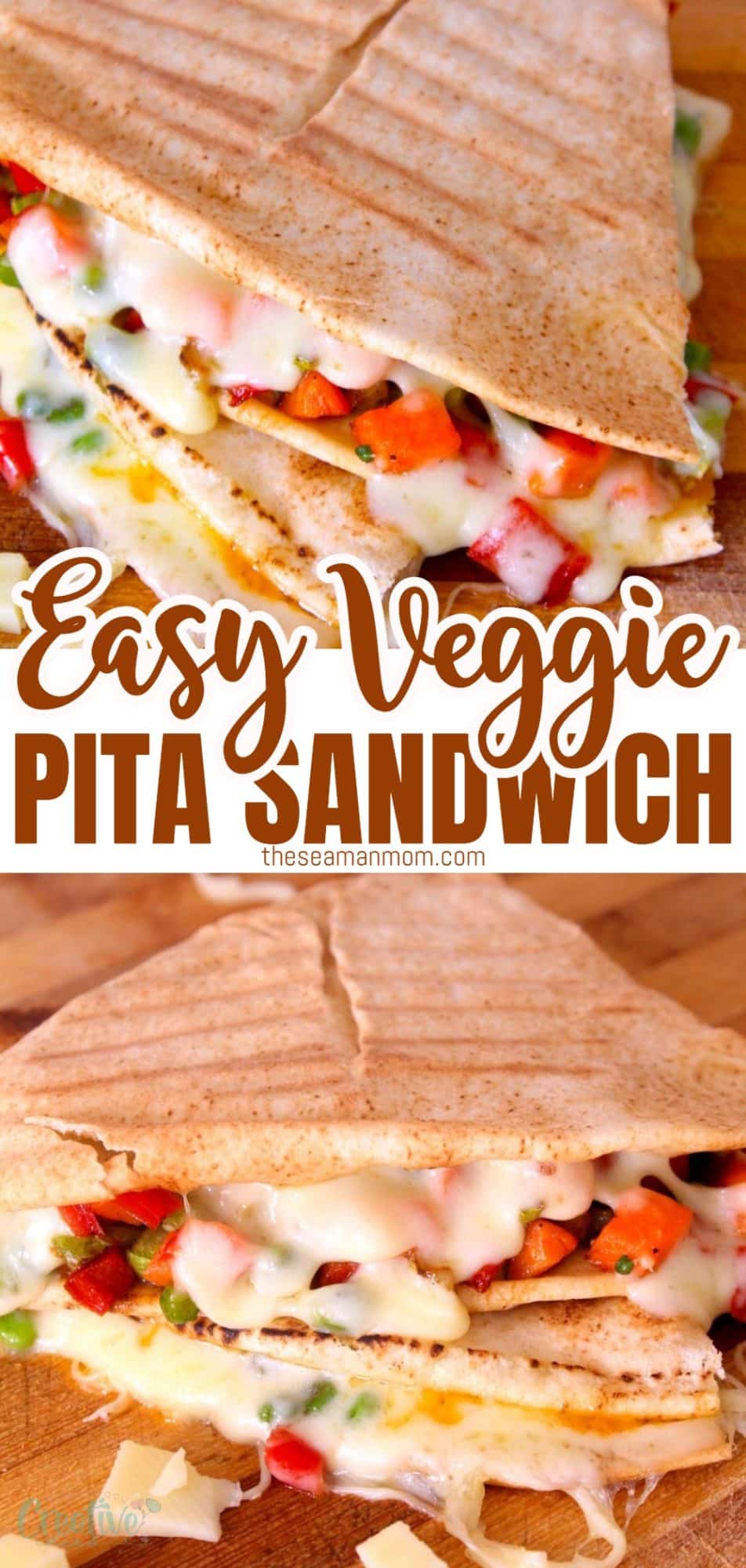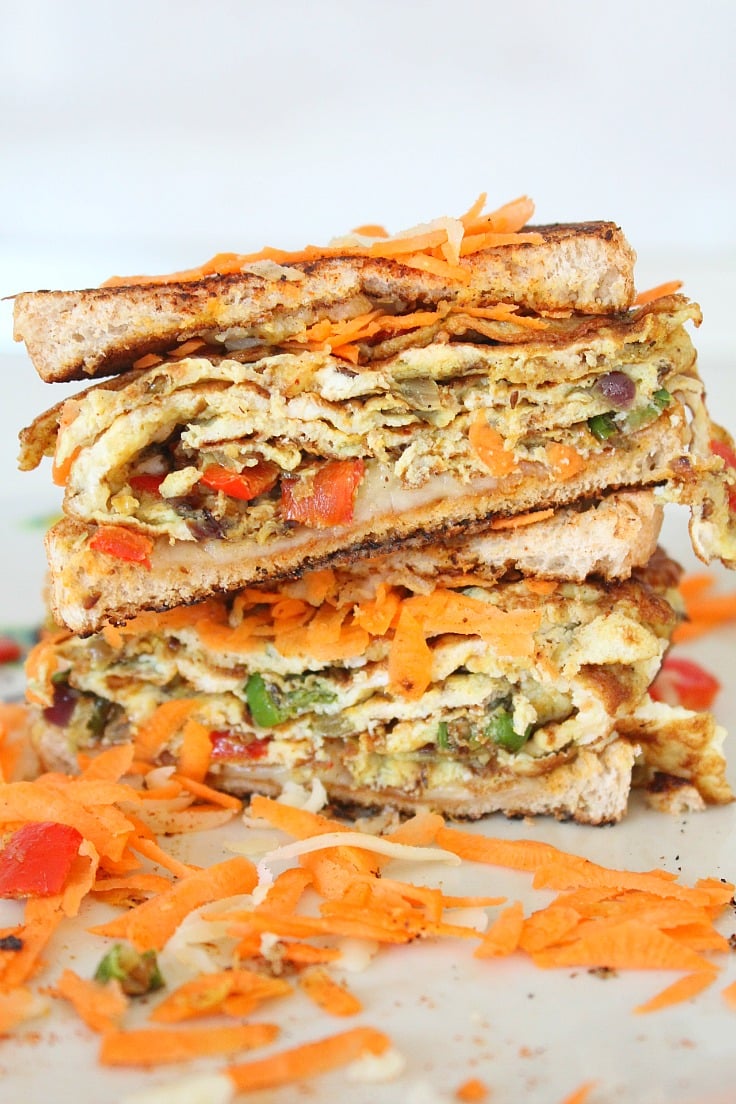 Most popular recipes