Article may contain Amazon & affiliate links. As an Amazon Associate I earn from qualifying purchases at no additional cost to you.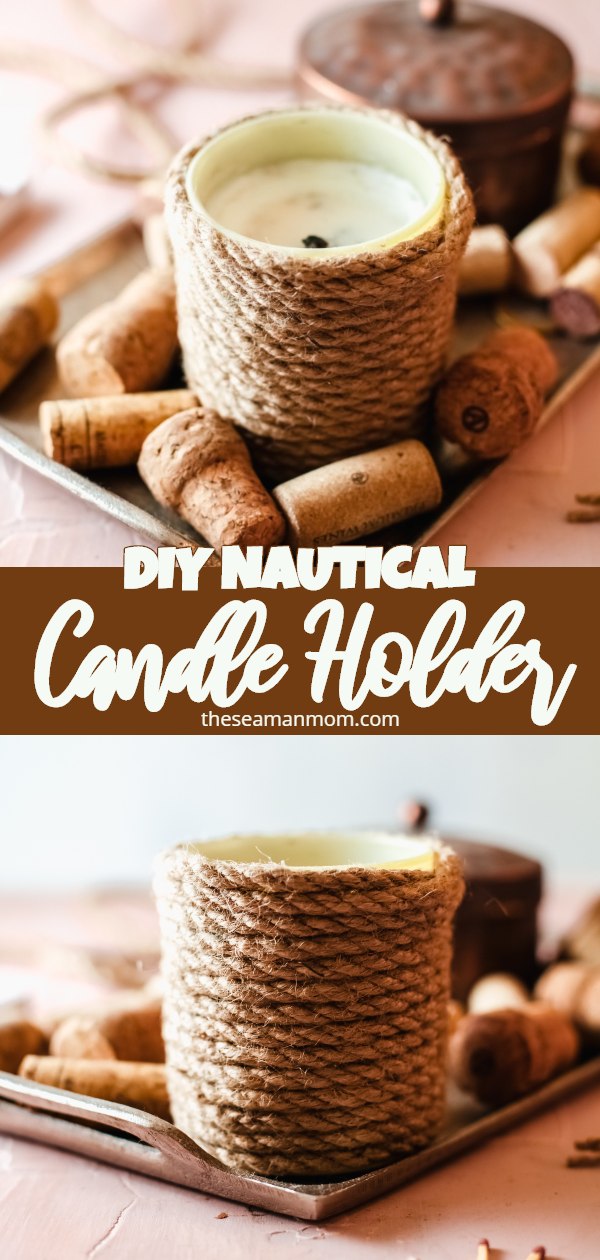 This nautical candle holder is the perfect little gift! A super easy project that's ready in less than 30 minutes and that's super cheap to make. Give your space a nautical vibe in almost no time!
Nautical candle holder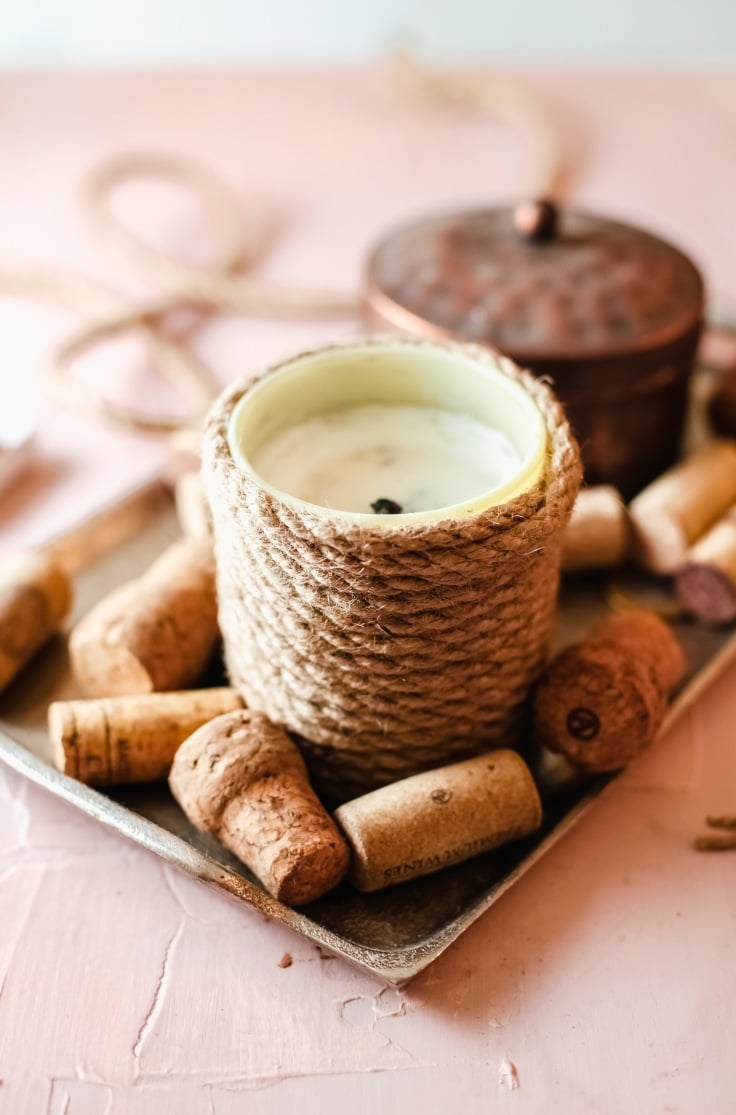 I'm a huge fan of candles. They are great for ambiance light, make the perfect decor for parties. I also love how candles can give any space some characters, plus they also make the perfect gift! However finding beautiful candle holders can be difficult or expensive. This pretty nautical candle holder is neither of those 2 things! This is honestly as easy as a project can get while being super cheap!
Similar projects you will love: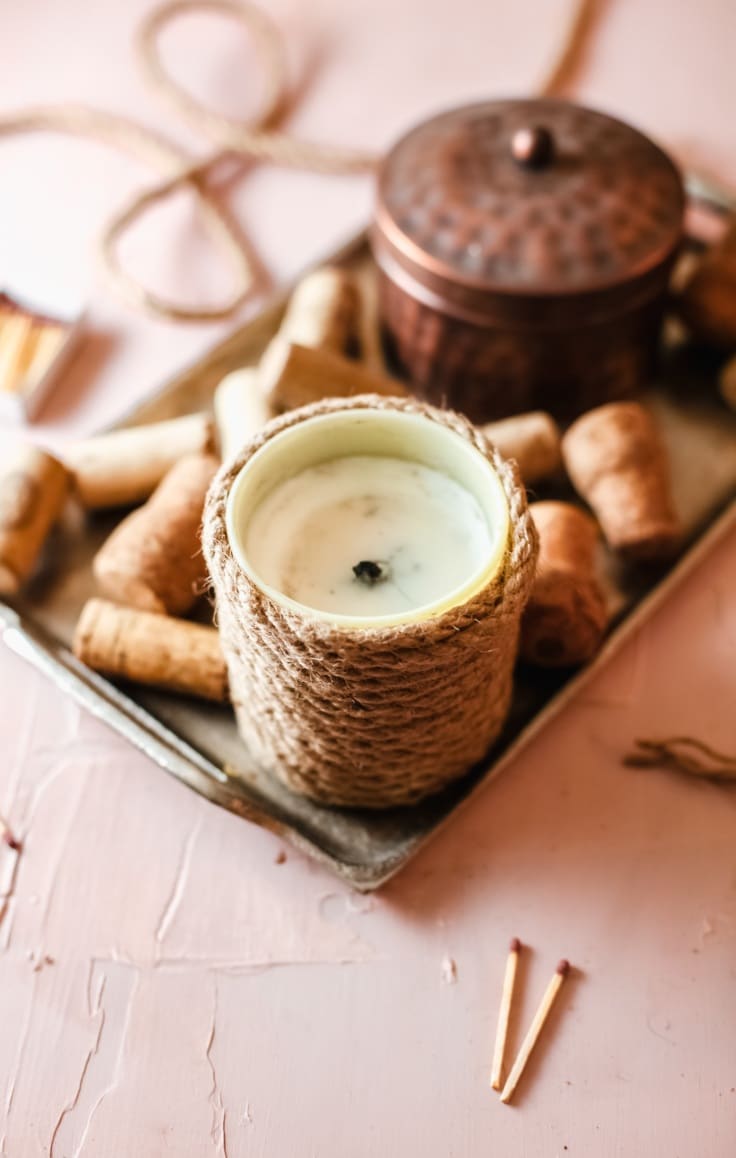 What you need to make nautical candles
• A candle in a glass. You can get them for very cheap at craft shops. Almost every craft shop sells this neutral candle vases for around $2 or you can order them here from the comfort of your home!
• Glue. Just use the one you have at home. I happened to have a strong fabric glue I love for these type of projects but you can use your hot glue gun too.
• Rope. I used sisal rope because it's rustic and a fairly common material used in nautical and coastal themes and decors. However you may use any other rope style you prefer. The process is the same.
DIY Nautical Candle Holder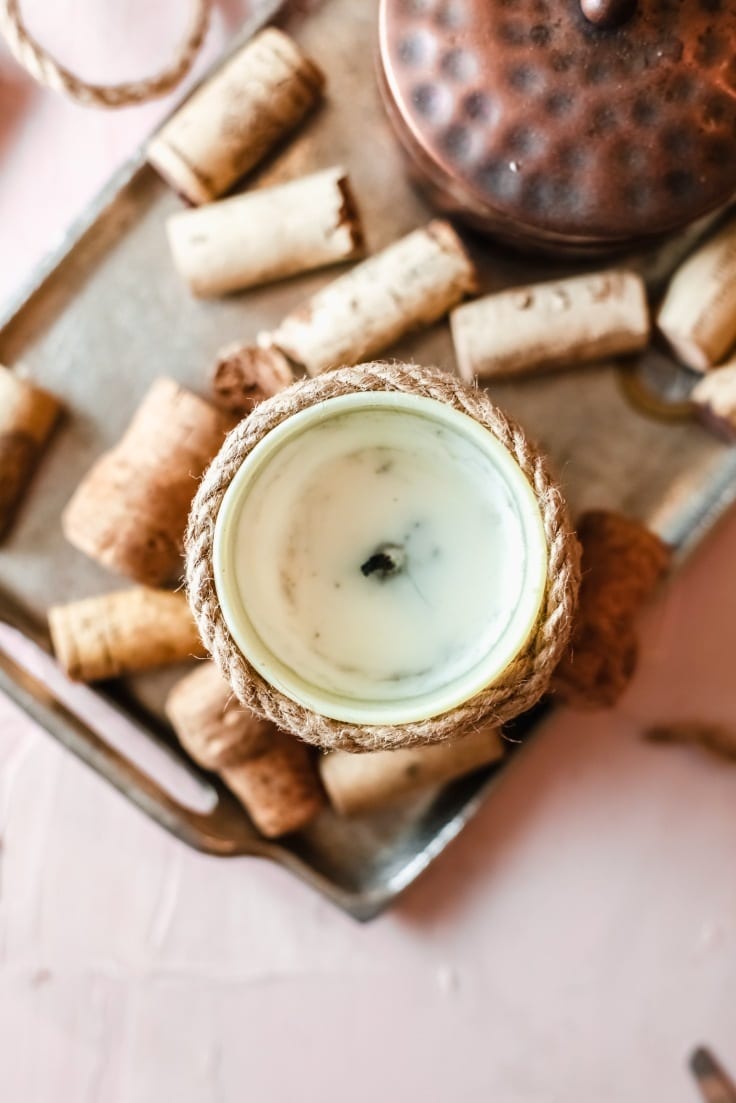 Now that you have all your materials on hand is time to start making rope candle holder! This is super easy and quick, so don't sweat it!
Cover the candle holder with glue. How much glue will depend on the type of glue you are using and how fast it dries. The glue I'm using is a slow drying one so I painted the whole candle holder with glue before wrapping it with rope.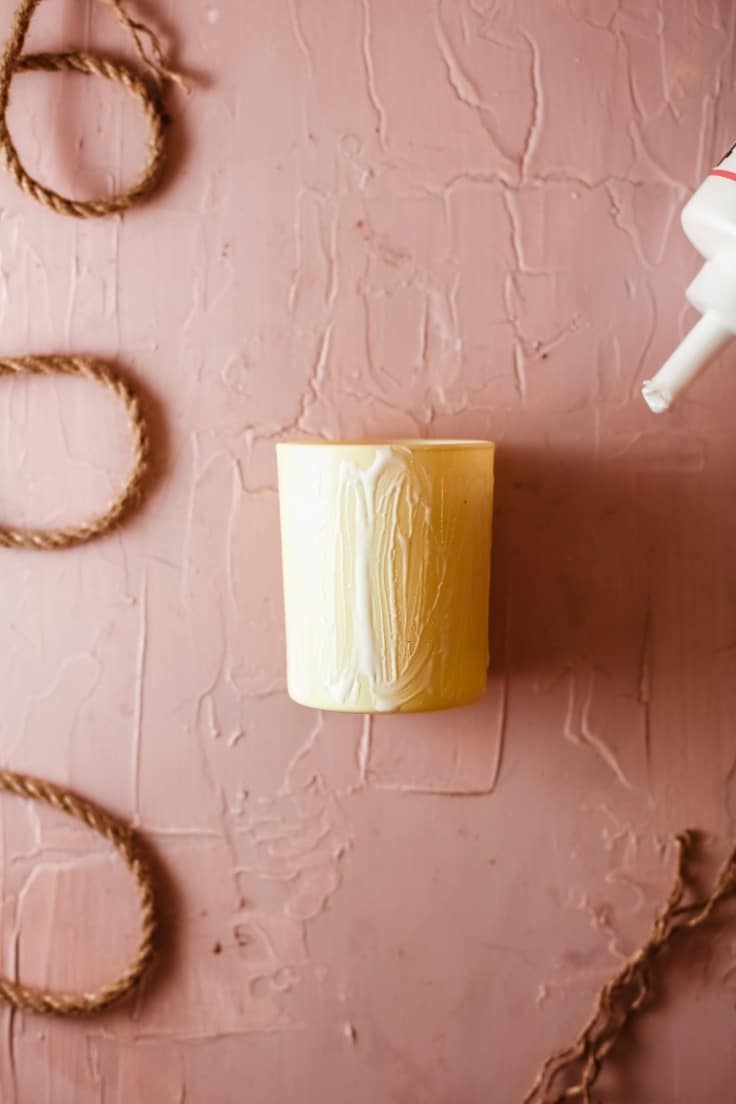 Start wrapping the rope around the candle holder.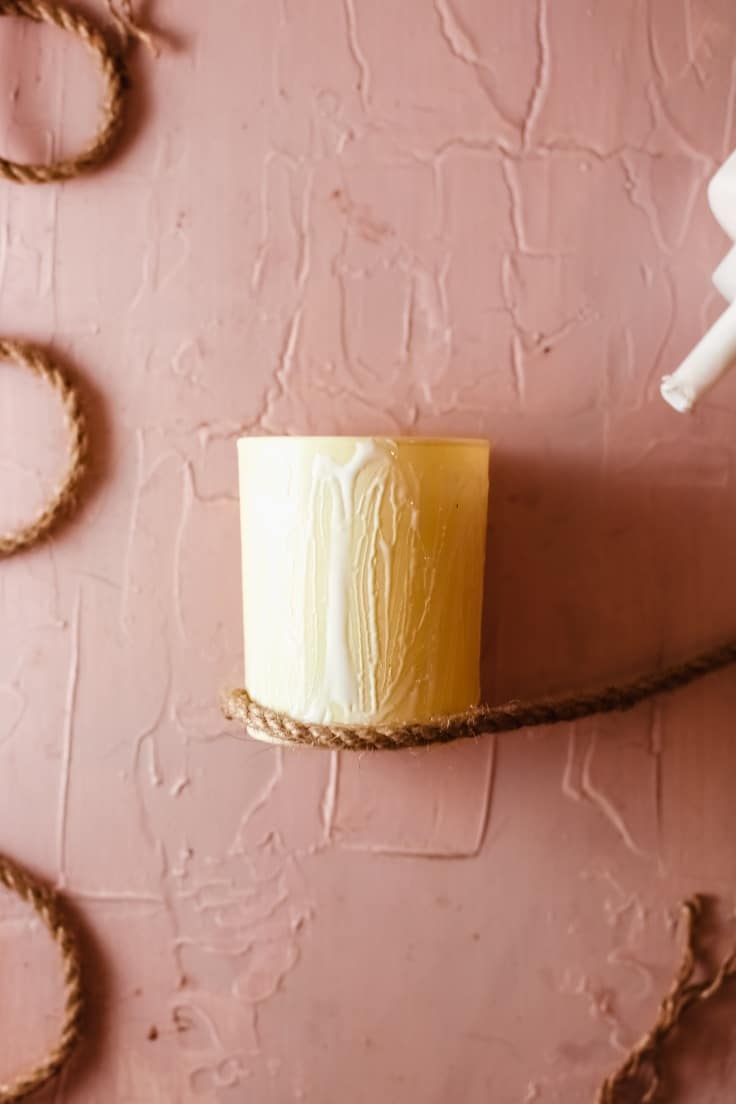 Press it firmly so you don't have pockets of air and making sure all the rope gets in touch with the glue.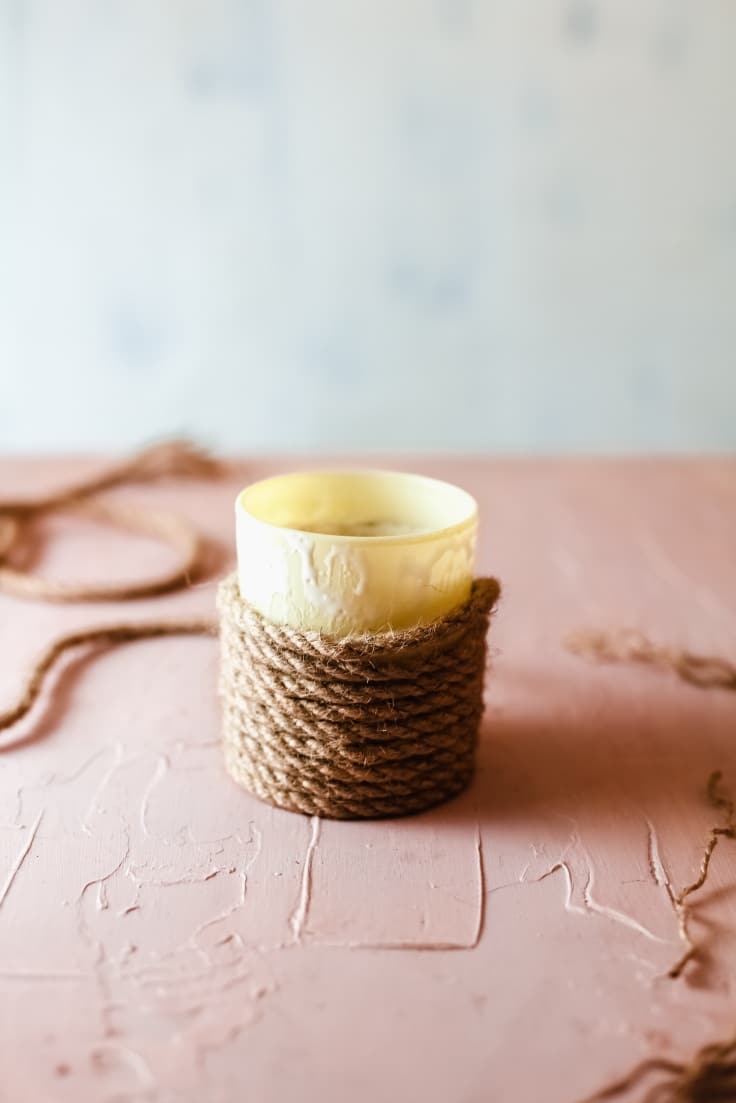 Finish wrapping it around and leave about 1″ at the end before cutting.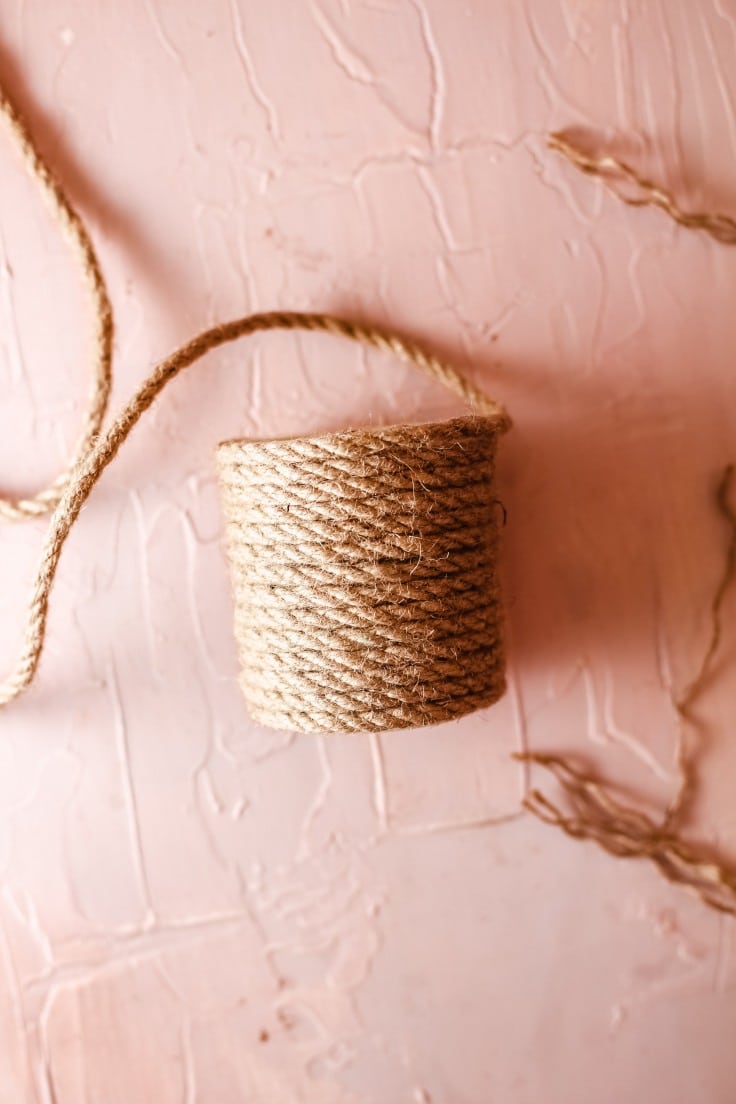 Tuck the end under the rest of the already wrapped rope. That way you'll hide the trim and it will look more polished.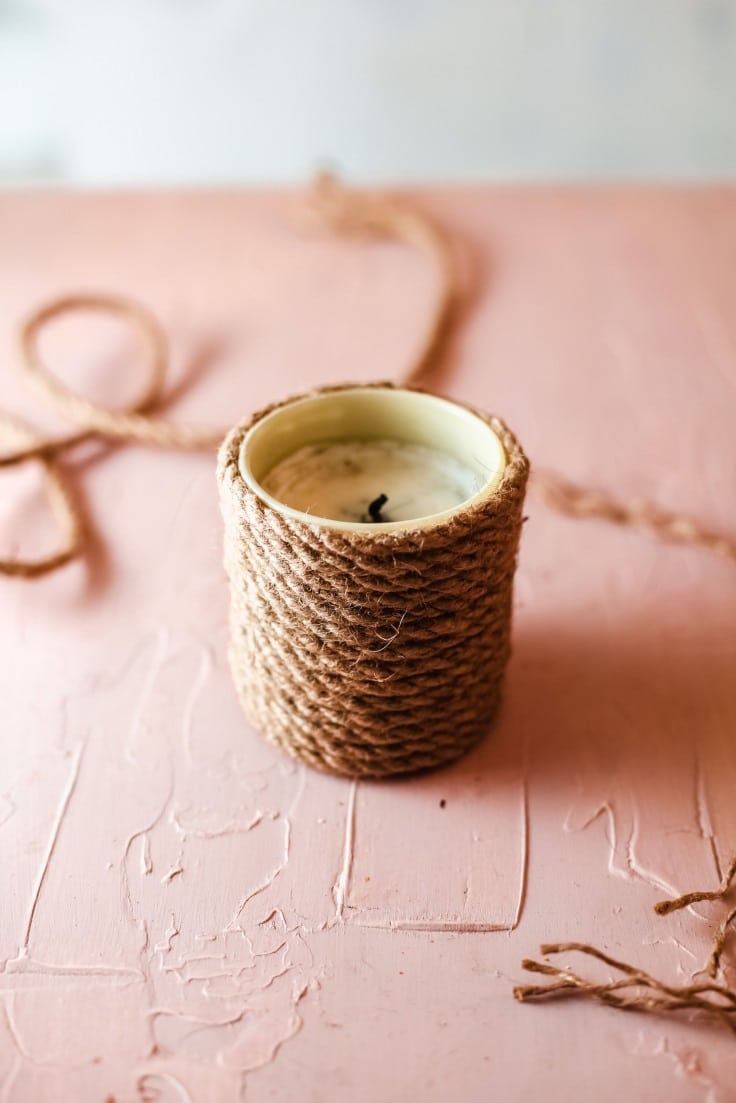 Let it air dry completely before using it.
That's it! This nautical candle holder is a great easy project that's perfect as a gift or to give your living room a coastal, beach house vibe! You could add beach items such as shells to give it an extra nautical vibe or leave it simple as I did!
Pin to save for later