Dress up your entryway with a pretty, durable and affordable DIY rug. Here's How to make a rug with rope with a rustic touch!
How to make a rug with rope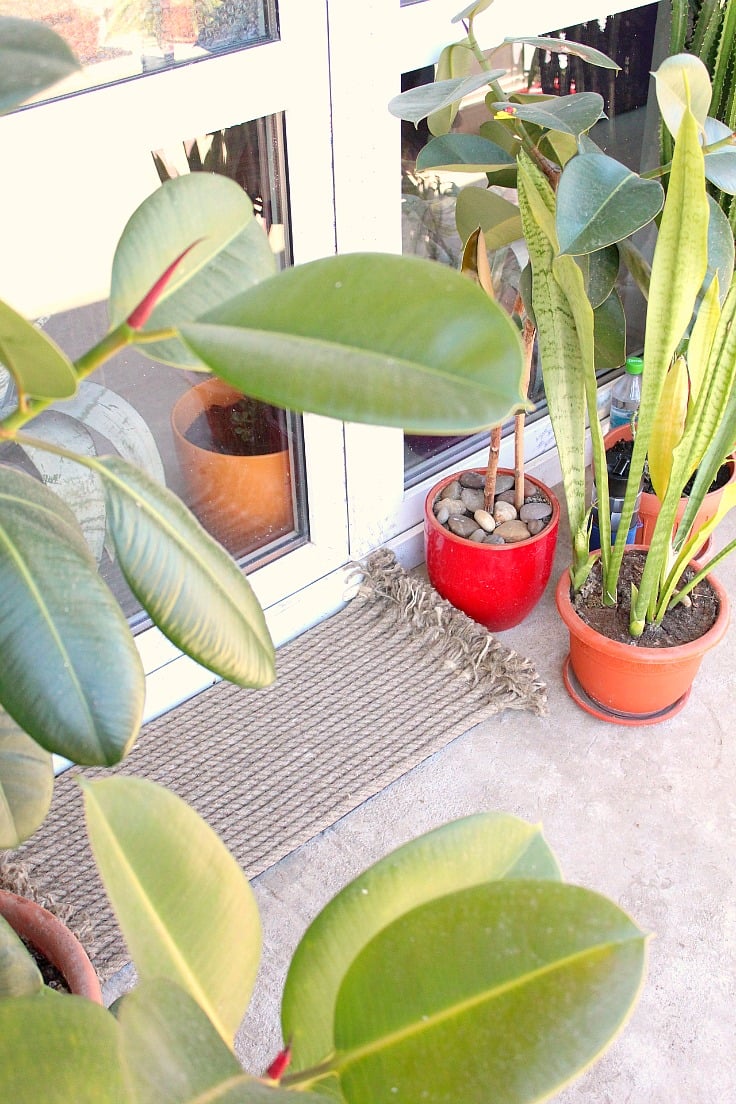 Our house is still under construction and there's still so much to do, including finishing the patio which looks even more sad with the old rug I got a while back. So I decided to breathe new life into my poor patio and add a handmade rug that matches my taste and budget.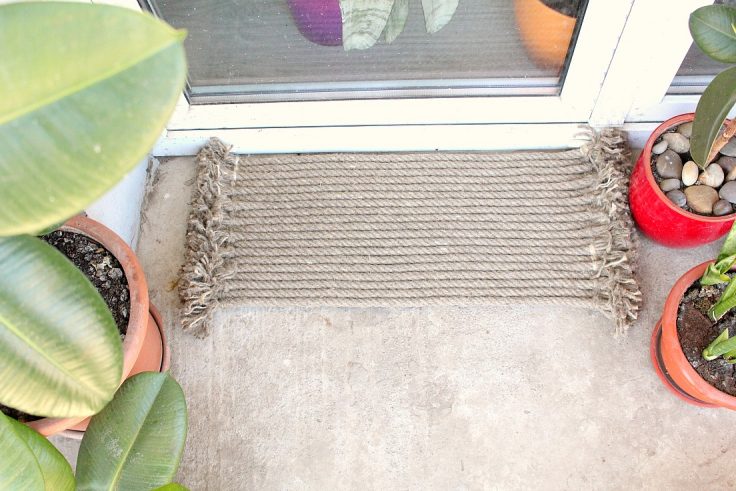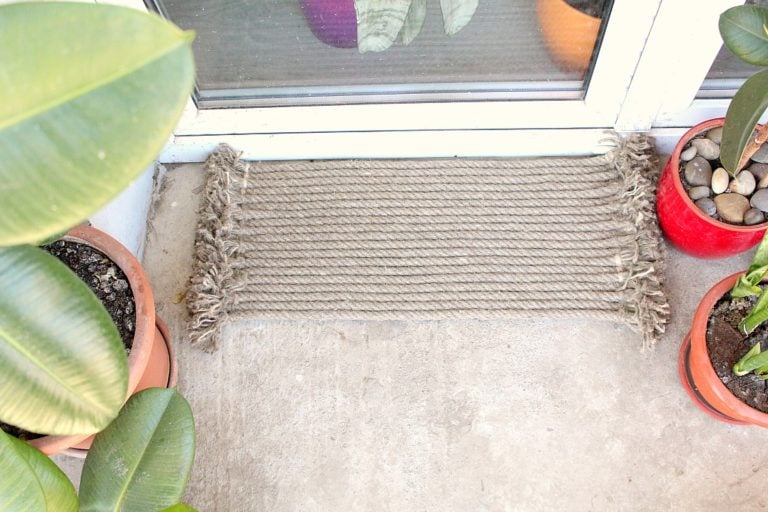 I find this rug pretty, I'm so smitten with that fluffy, thick fringe! And I like that it seems so durable, it's perfect for outdoors, thanks to the materials I used (heavy duty rope and construction adhesive); it really stands up to that high traffic area. And it's also pretty cheap to make and so easy. And did I mention how much I love that rustic touch?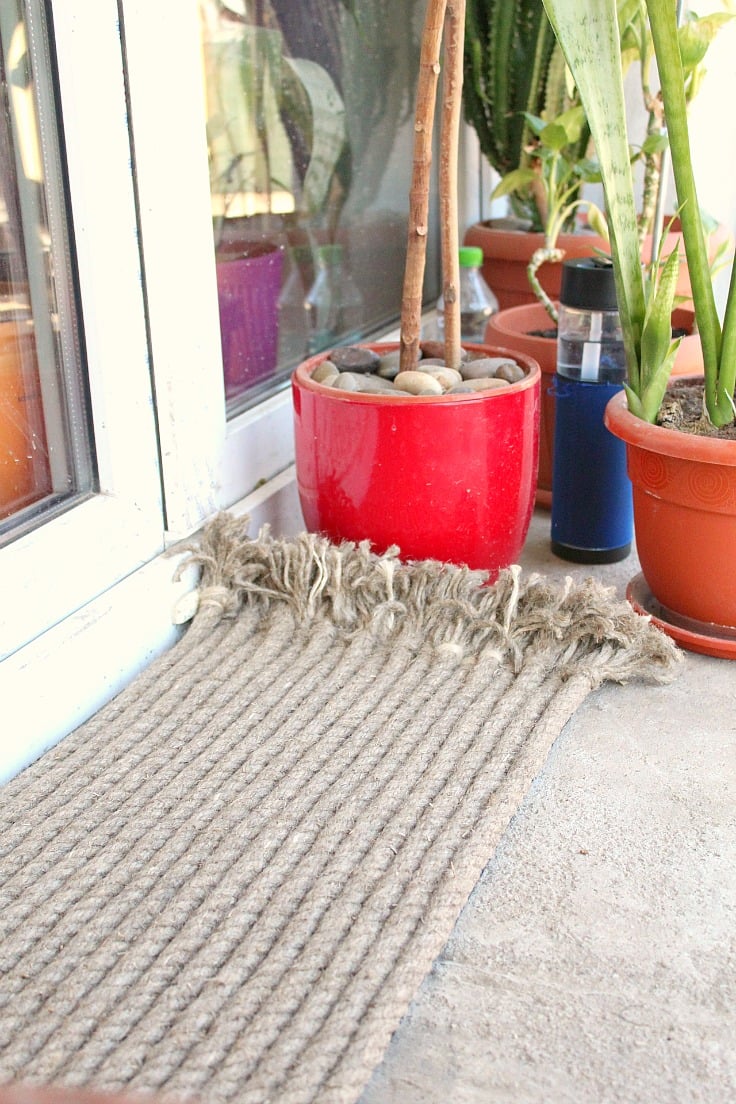 If you like this rope as much as I do, read along to see how to turn humble rope into a beautiful outdoor rug.