Article may contain Amazon & affiliate links. As an Amazon Associate I earn from qualifying purchases at no additional cost to you.
Dress up your entryway with a pretty, durable and affordable rope rug! So easy to make and a great way to add some rustic touch to your entryway!
DIY Rope Rug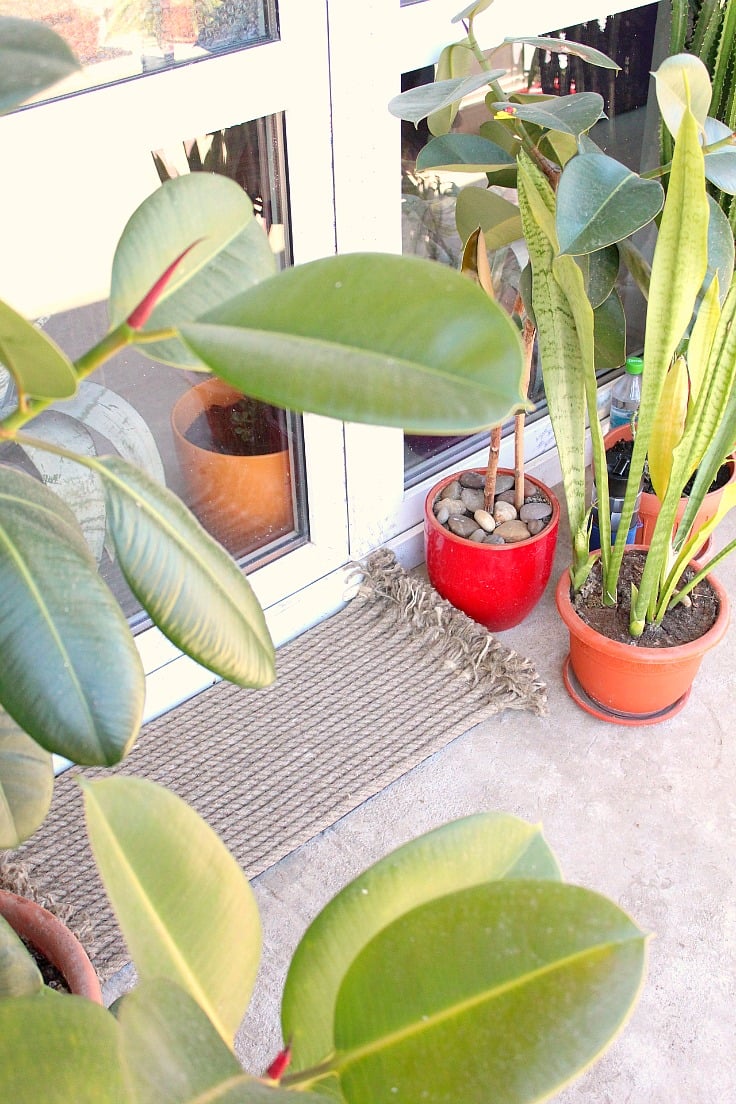 We've built our house from scratch and had to move in when it was half way finished. Everything was a mess and there were still a lot of things to build and polish and clean etc but it was our house and we tried our best to make it a home from the very first day! Our patio looked even more sad with the old rug I got a while back. So I decided to breathe new life into my poor patio and make a rope rug that matched my taste and budget.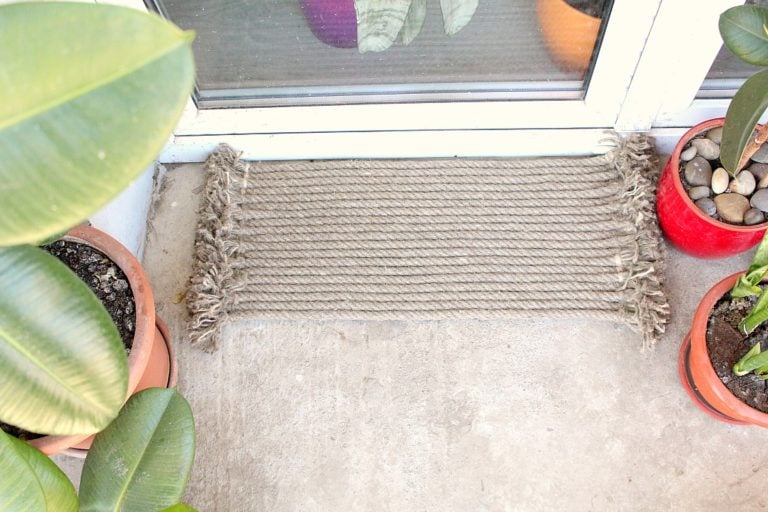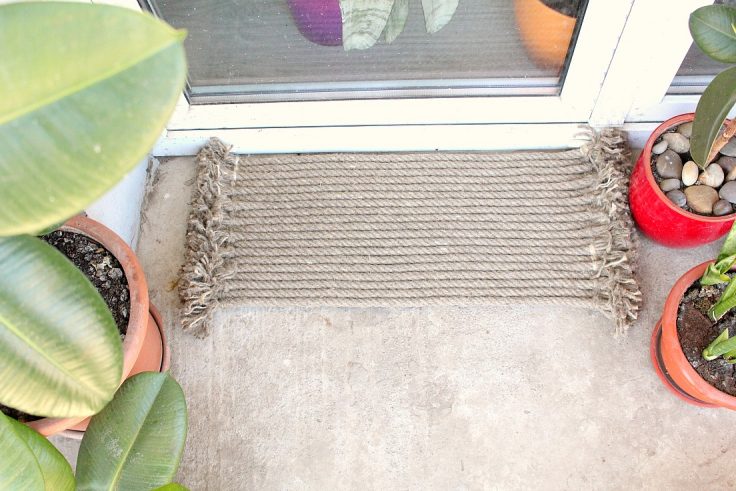 Similar projects you will love:
I found this rug the prettiest thing on earth and I'm still so smitten with that fluffy, thick fringe! And although a couple of years went by, it still looks and feels great! It seemed so durable when I made it and turns out, it really is! Perfect for outdoors, thanks to the materials I used (heavy duty rope and construction adhesive); it really stands up to that high traffic area. And it was also pretty cheap to make and so easy. And did I mention how much I love the rustic touch this lovely rope doormat brings to my door?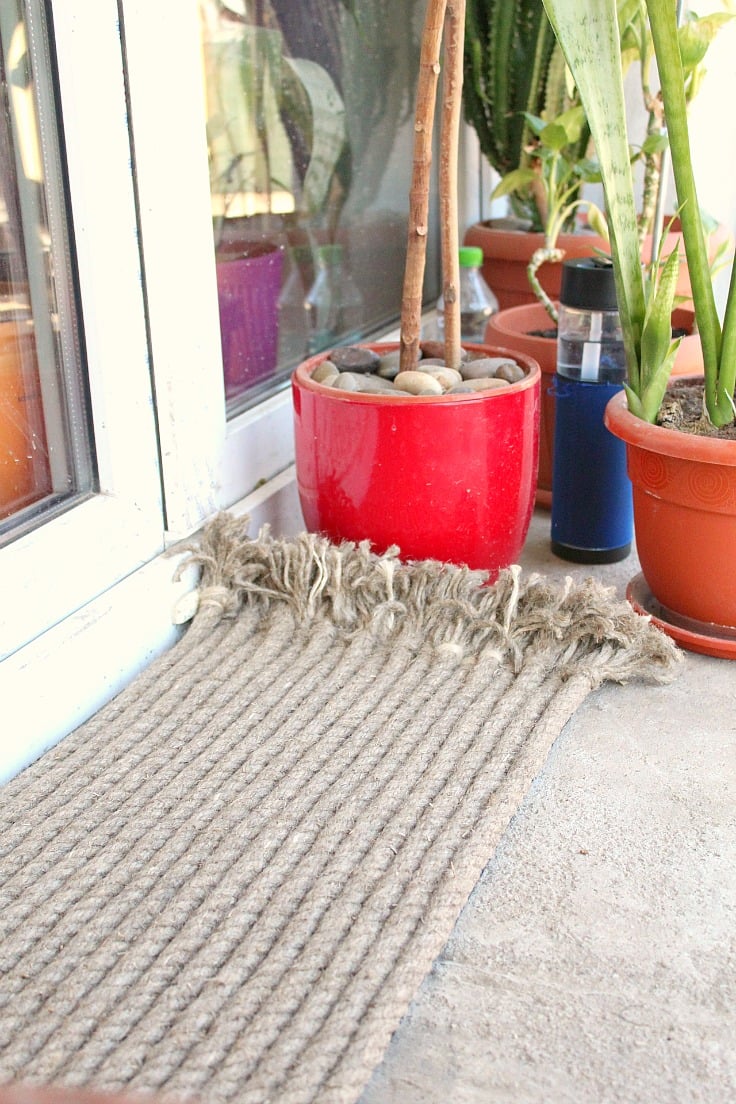 If you like this type of rope as much as I do, read along to see how to turn humble rope into a beautiful outdoor rope mat.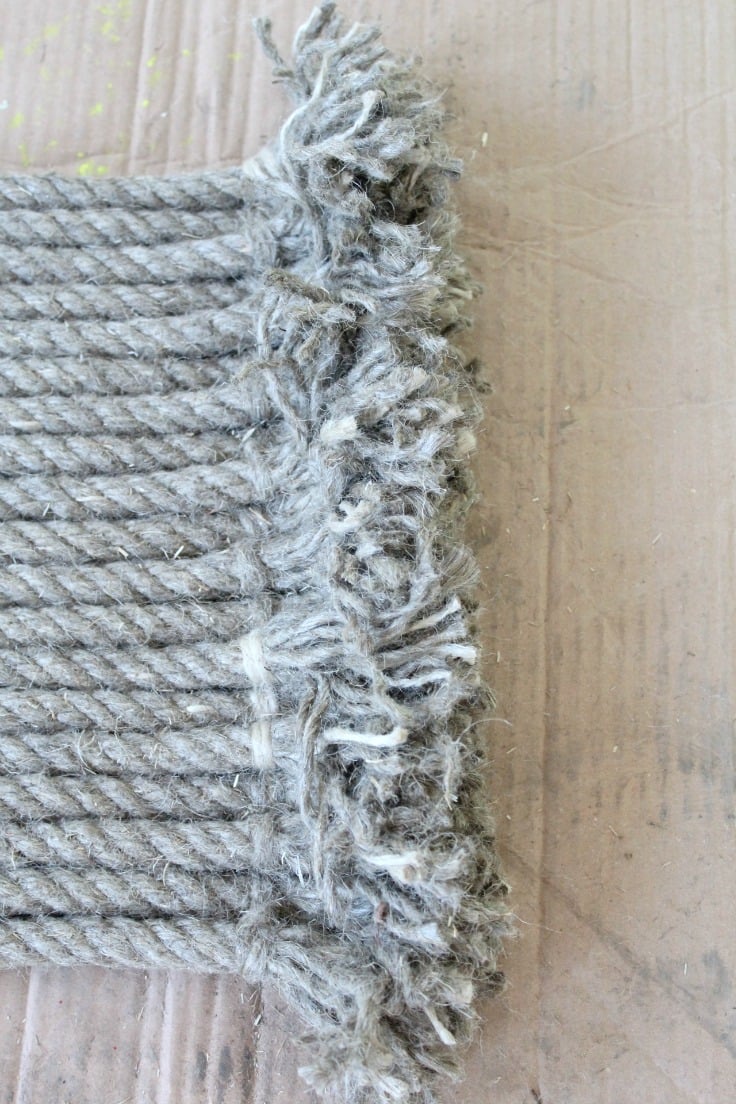 Rope Rug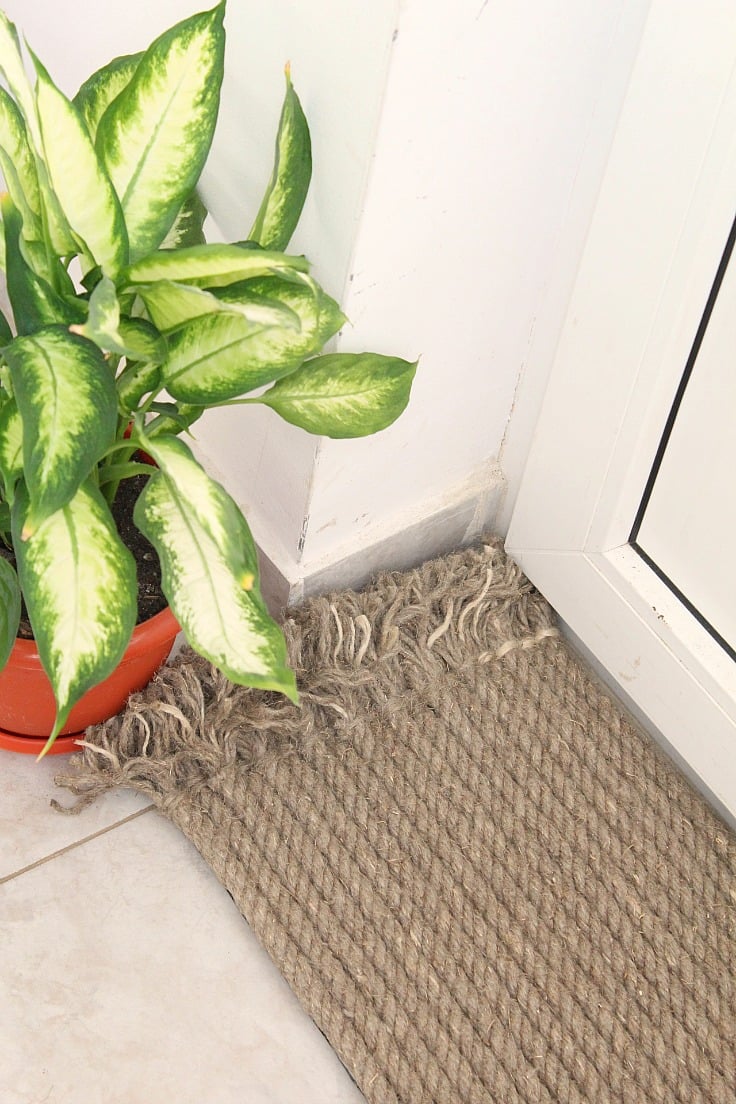 Materials: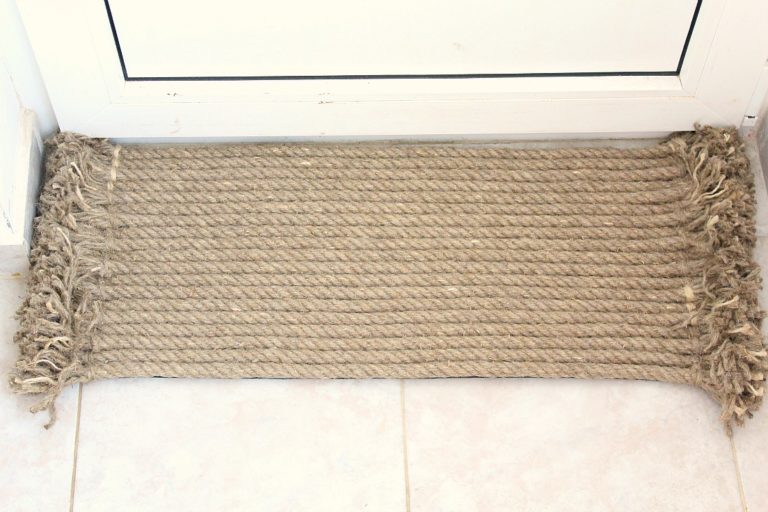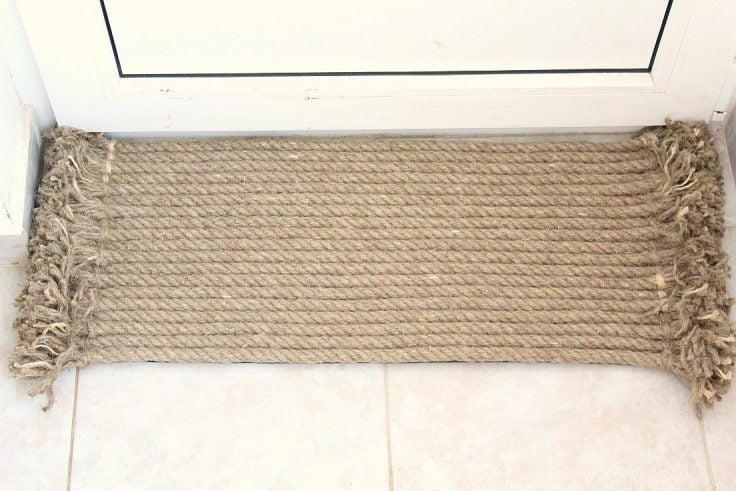 Directions:
Cut all your rope pieces to size. Measure them up to the length of the mat (cut the mat to desired size if too big as I did with mine), and then add 2-3 inches extra to each ends, for the fringe.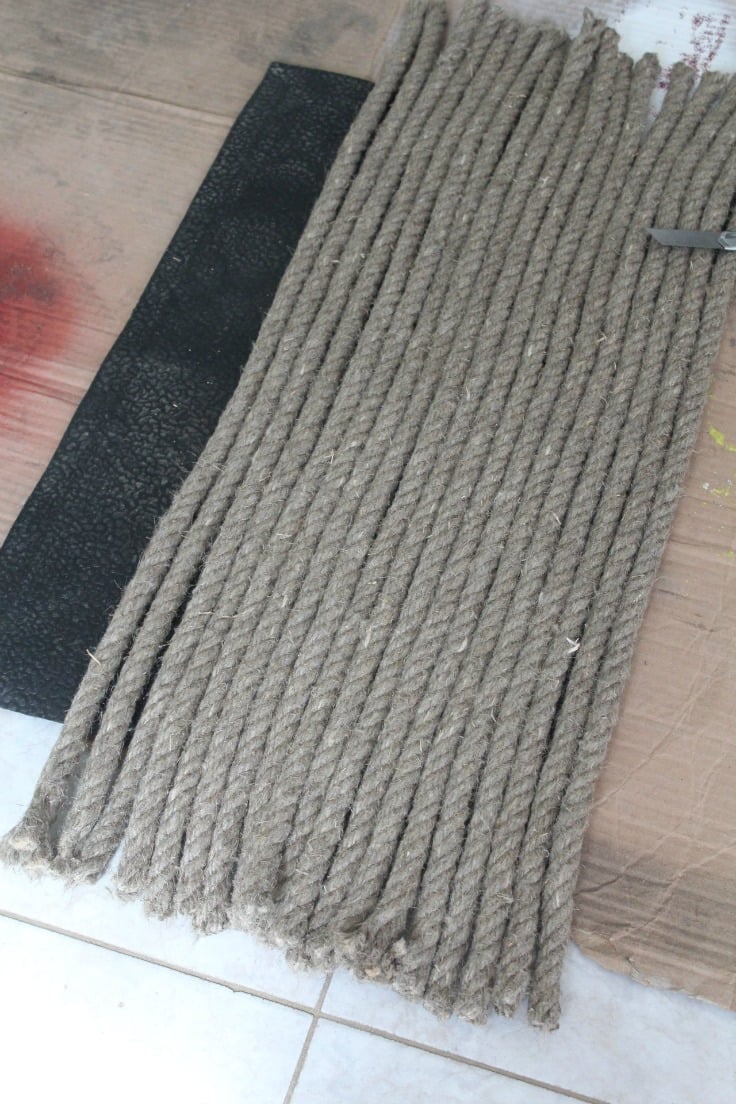 Begin spreading adhesive in rows and immediately laying your rope directly on top of the glue. Push the pieces as closely together as possible. If you use an adhesive that does not dry quickly, your rope may shift from where you place it down so place heavy books on top of those rows for a couple of hours.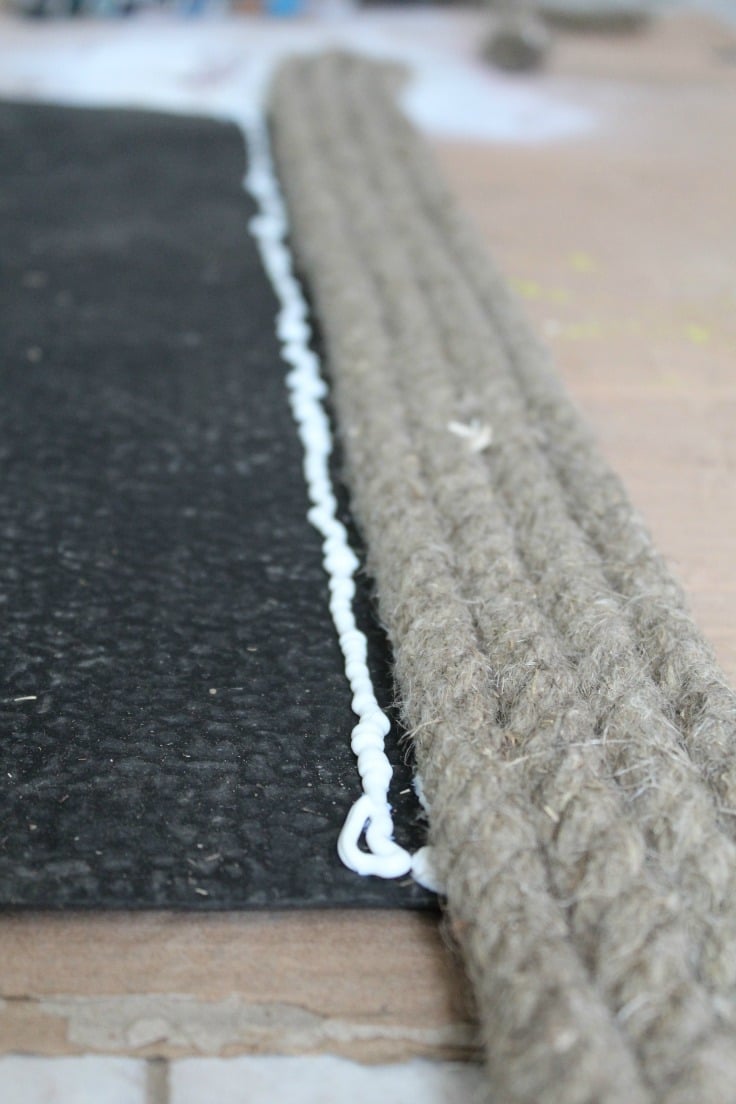 After your door mat is completely covered with rope, take some extra rope and unwind the coils so that you get some smaller threads to work with on the ends and keep the fringe from fraying.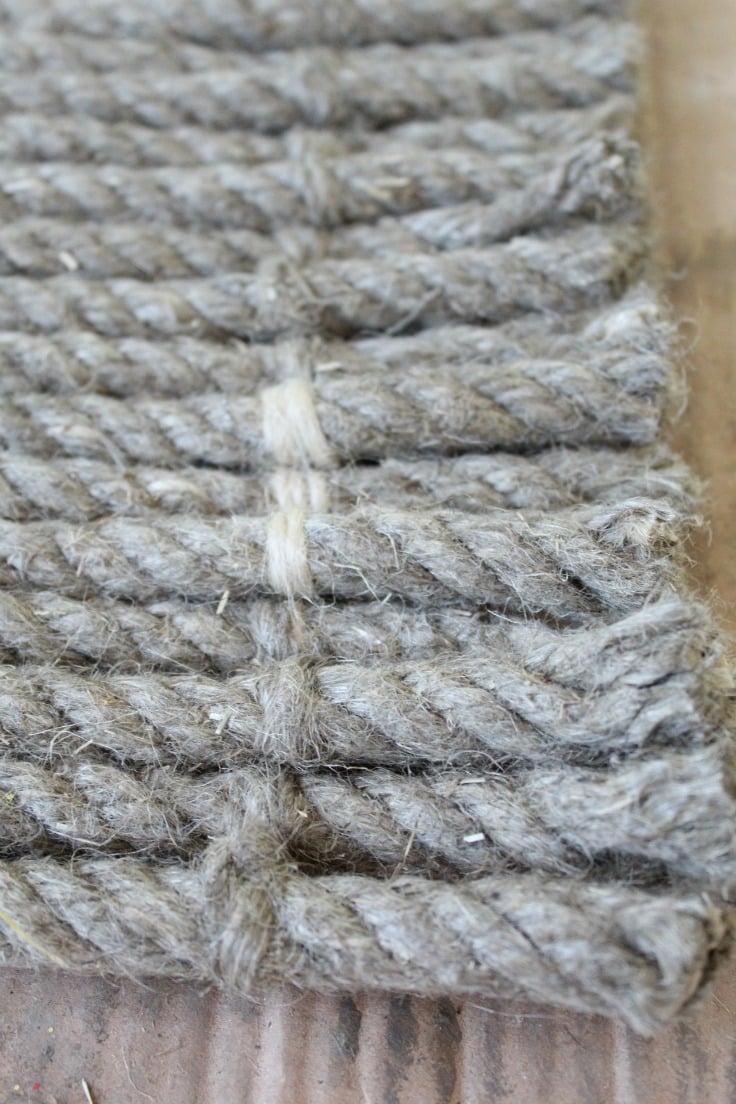 Weave the threads through and around each rope on the ends.
Unwind and fray each end piece. This will get messy but it's totally worth it!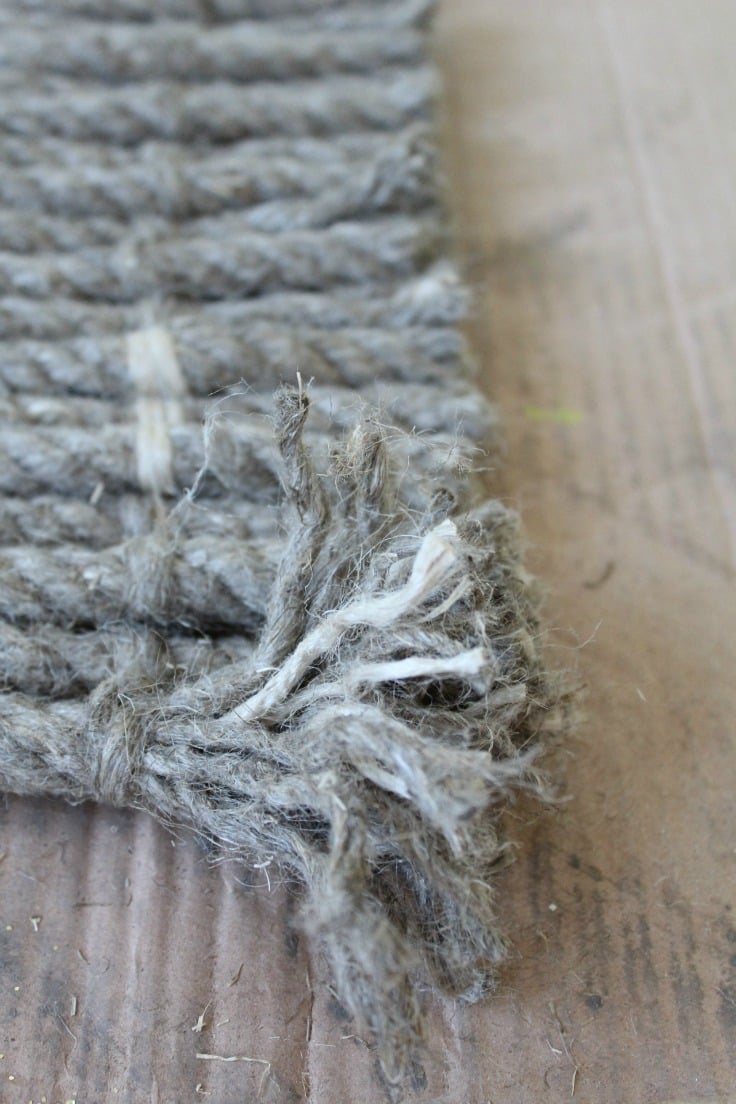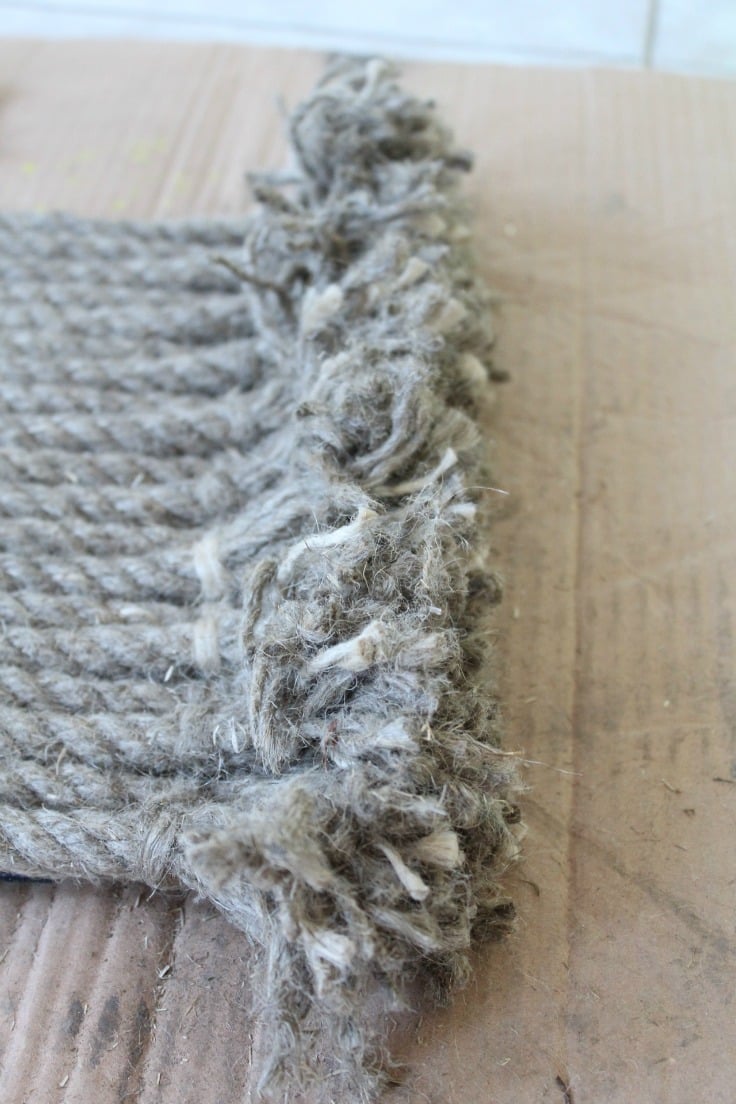 And that's it! This is how to make outdoor rug in just a few easy steps!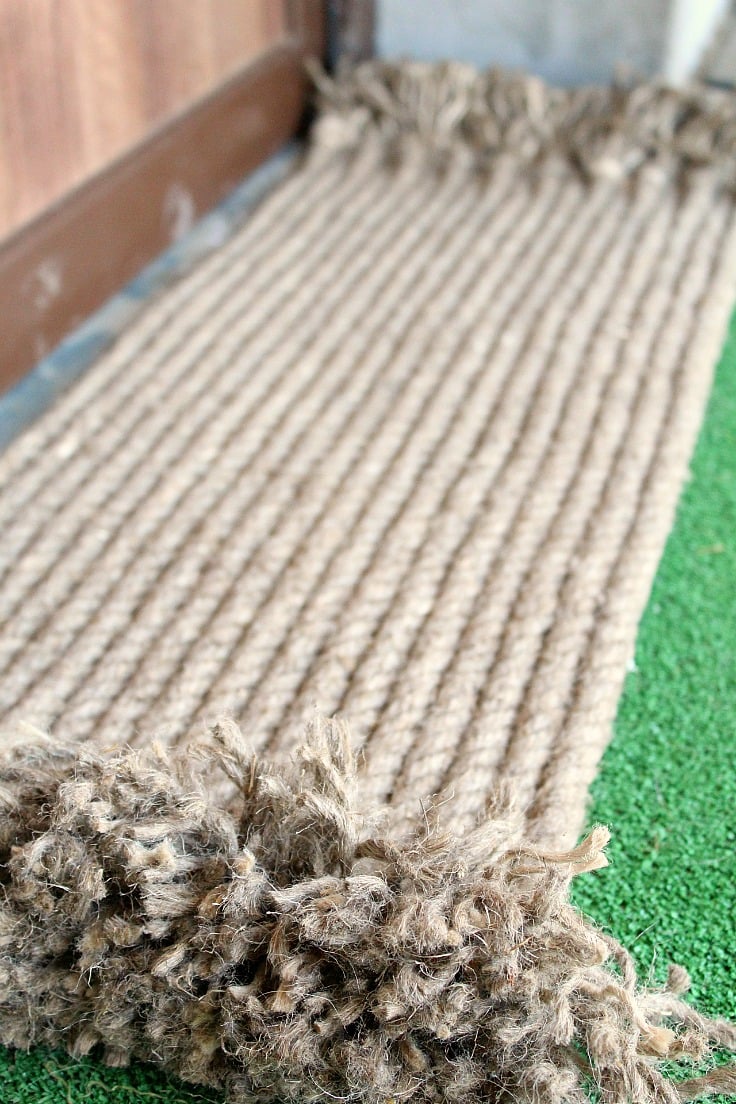 So what do you think about this cool rope rug? Will you make one yourself? Let me know your thoughts in the comments below and don't forget to rate this tutorial!
Pin to save for later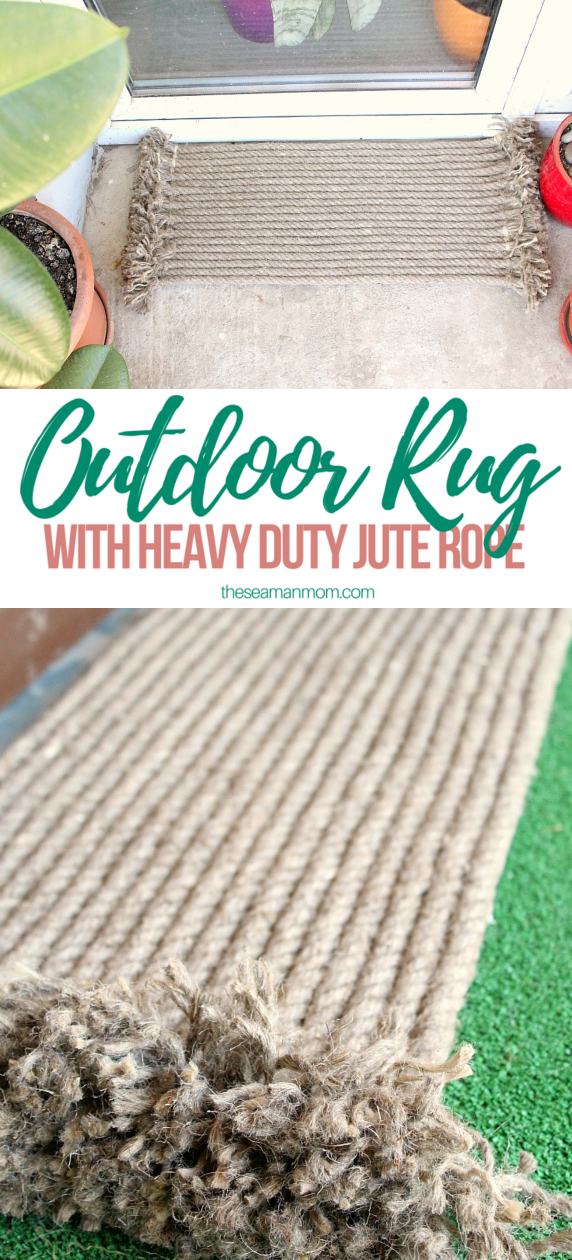 GET MORE INSPIRATION HERE >> FOLLOW ME ON PINTEREST
Other home decor ideas you might like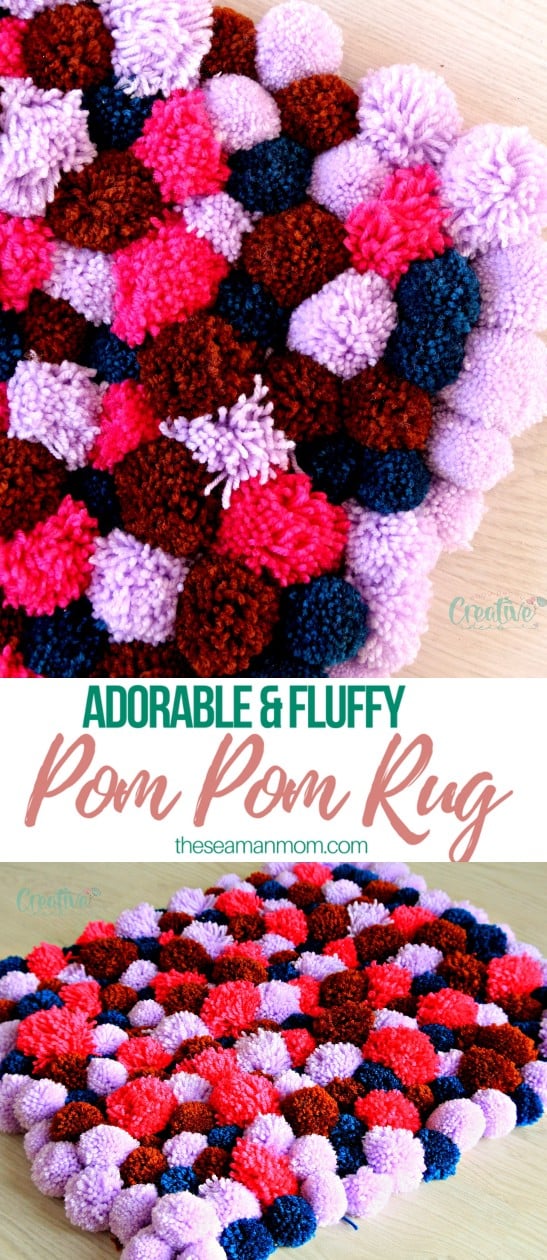 DIY Birdhouse out of a milk carton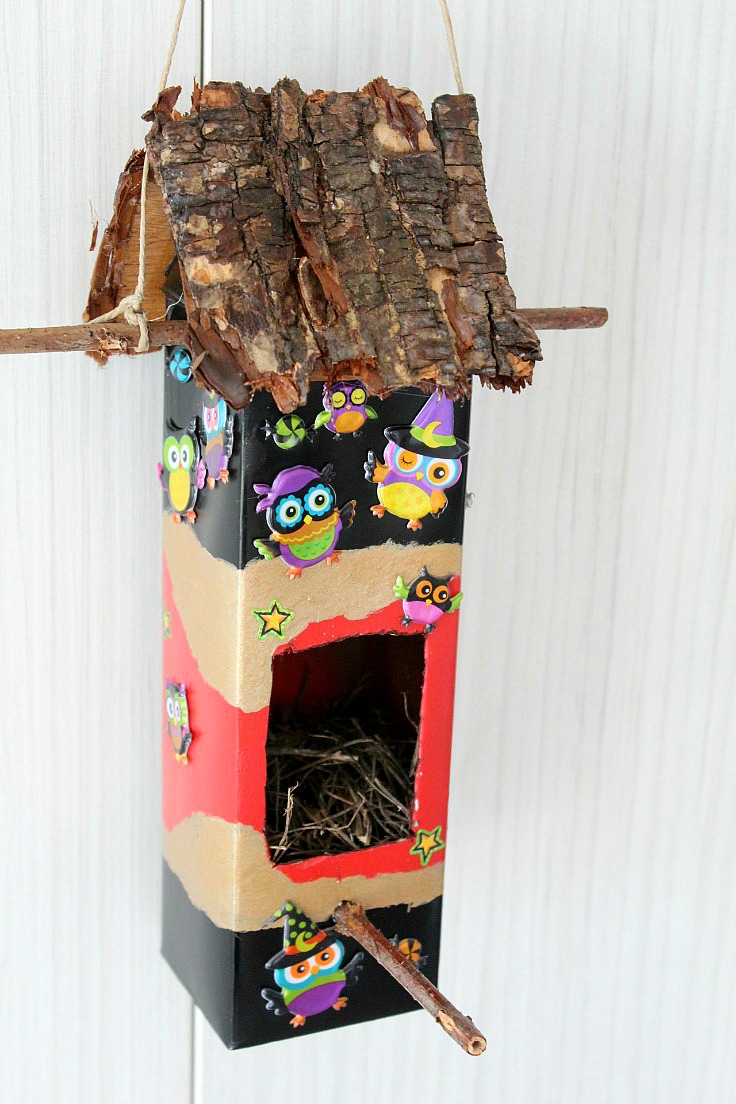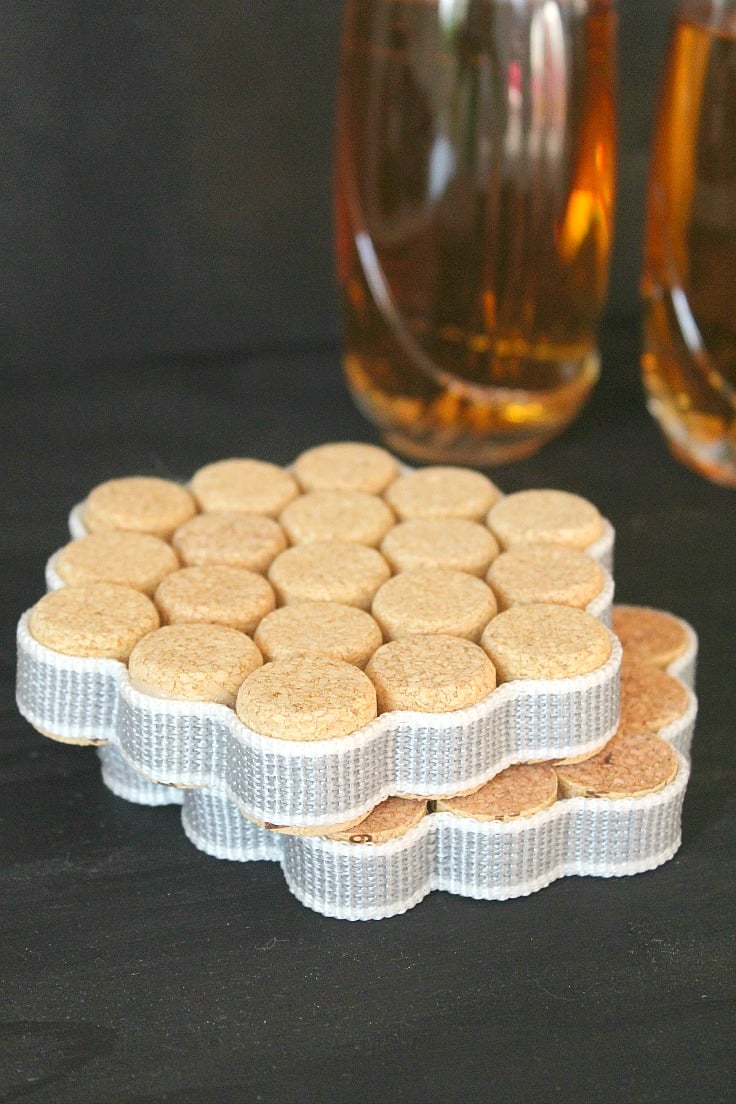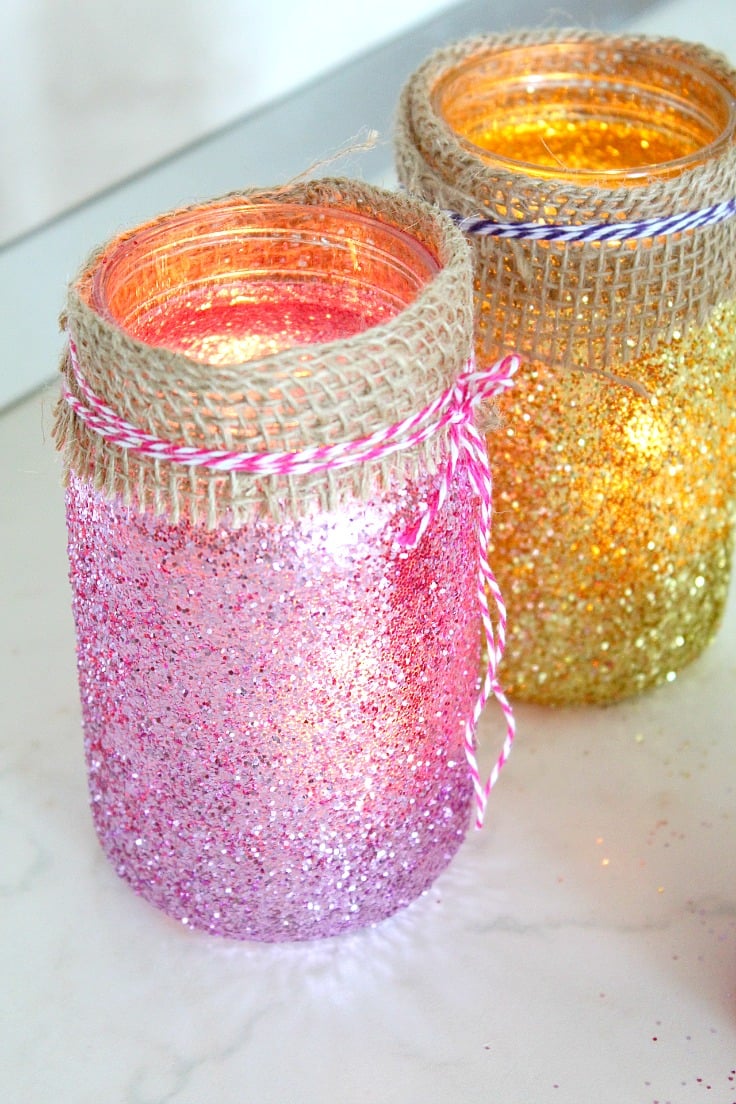 Most popular craft
DIY phone holder with tp rolls