Article may contain Amazon & affiliate links. As an Amazon Associate I earn from qualifying purchases at no additional cost to you.
Put a fresh face to your Easter decor with these adorable and easy string Easter eggs! Perfect craft to make with kids!
String Eggs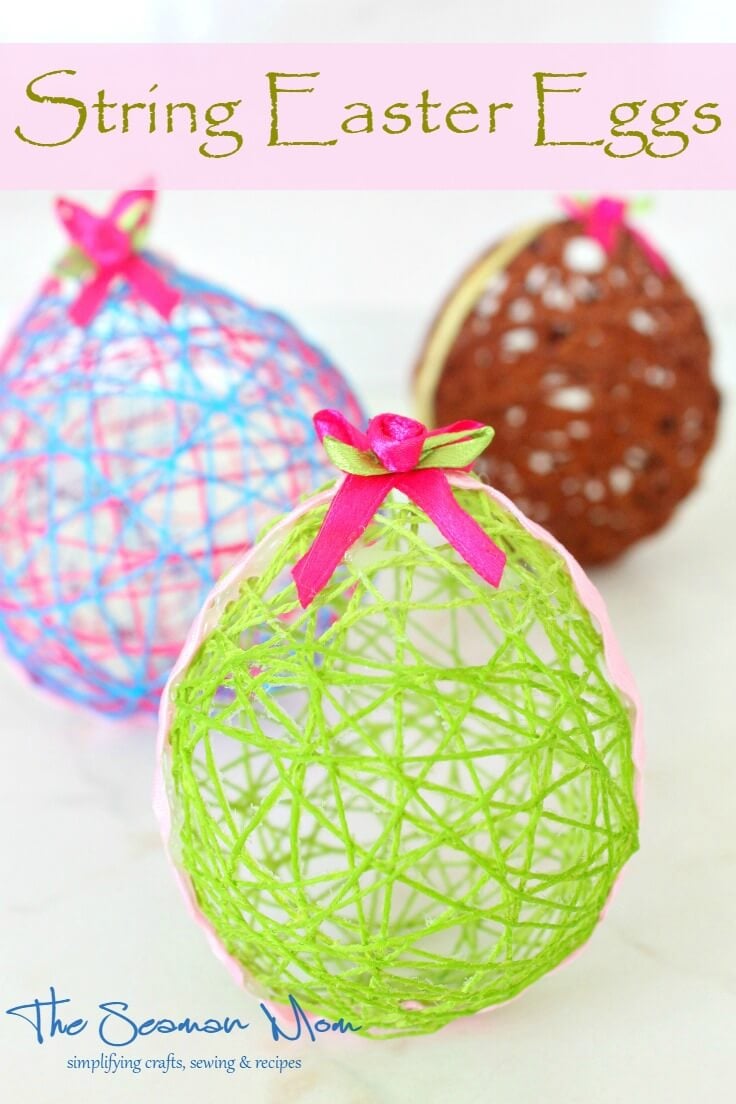 Making my own Easter home decor makes the whole celebration a lot more fun! It just wouldn't be Easter without us creating something. Last year we were sailing on a cruise ship and couldn't make much but this year, we're making up! We've already made some bunnies out of paper tubes and socks and now it's time for these adorable string Easter eggs.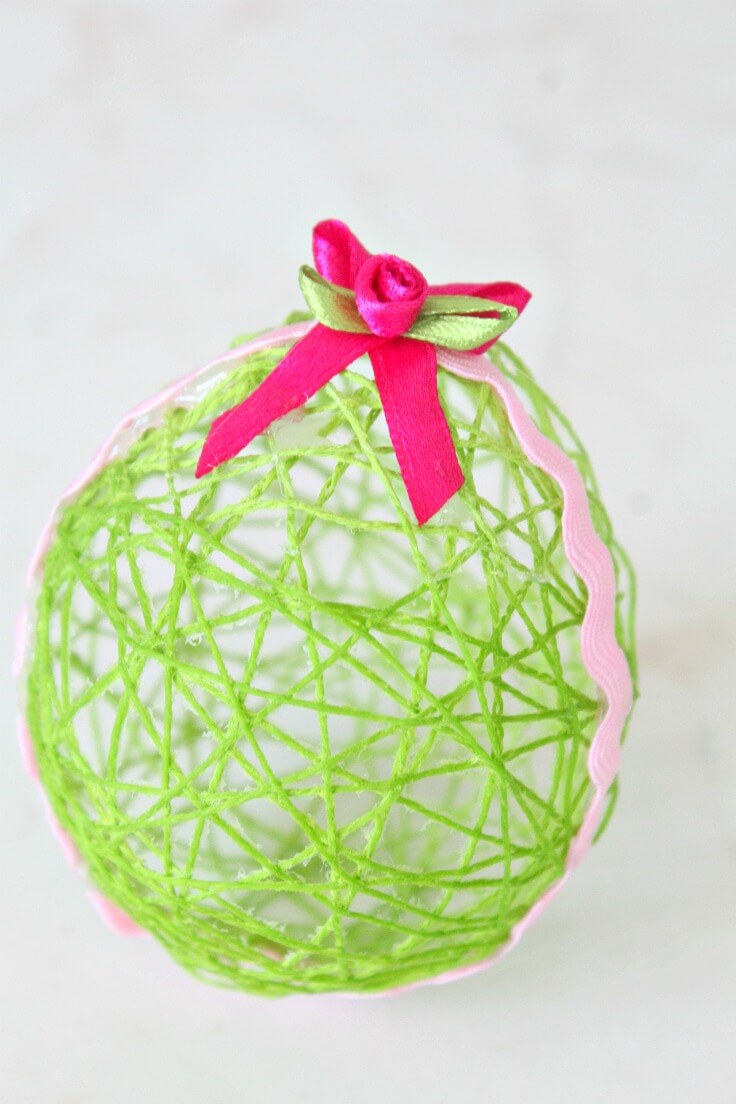 So easy to make, these Easter egg crafts will only take minutes to put together (fair warning, they do require some time for drying though). These string Easter eggs are safe to make with kids and are super fun, especially if you hide some chocolate eggs inside. Kids will absolutely love them!!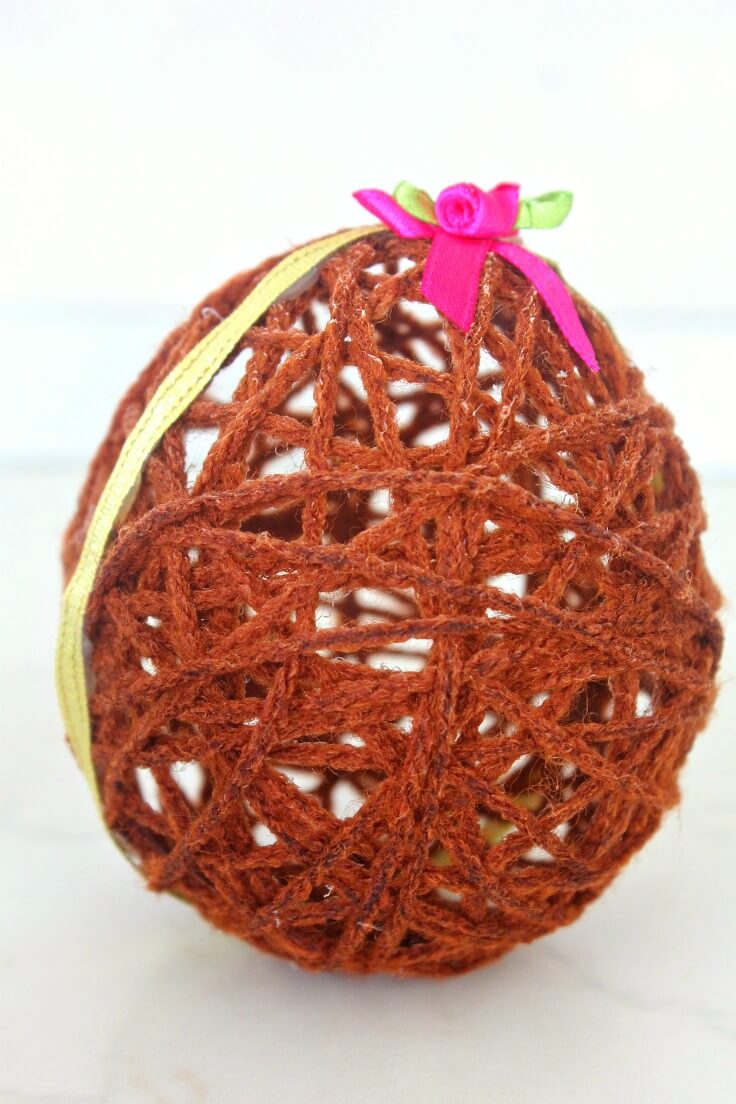 I made these string Easter eggs with embroidery floss and I tried one with yarn too but I didn't really like the yarn, a little too thick for my taste. I also didn't have water balloons on hand so I used regular balloons but I recommend using water balloons for this Easter eggs craft; the eggs will shape up better with those. As you may notice, one of my eggs has more of a roundish shape but I love the colors so I kept it (photo below).
String Easter Eggs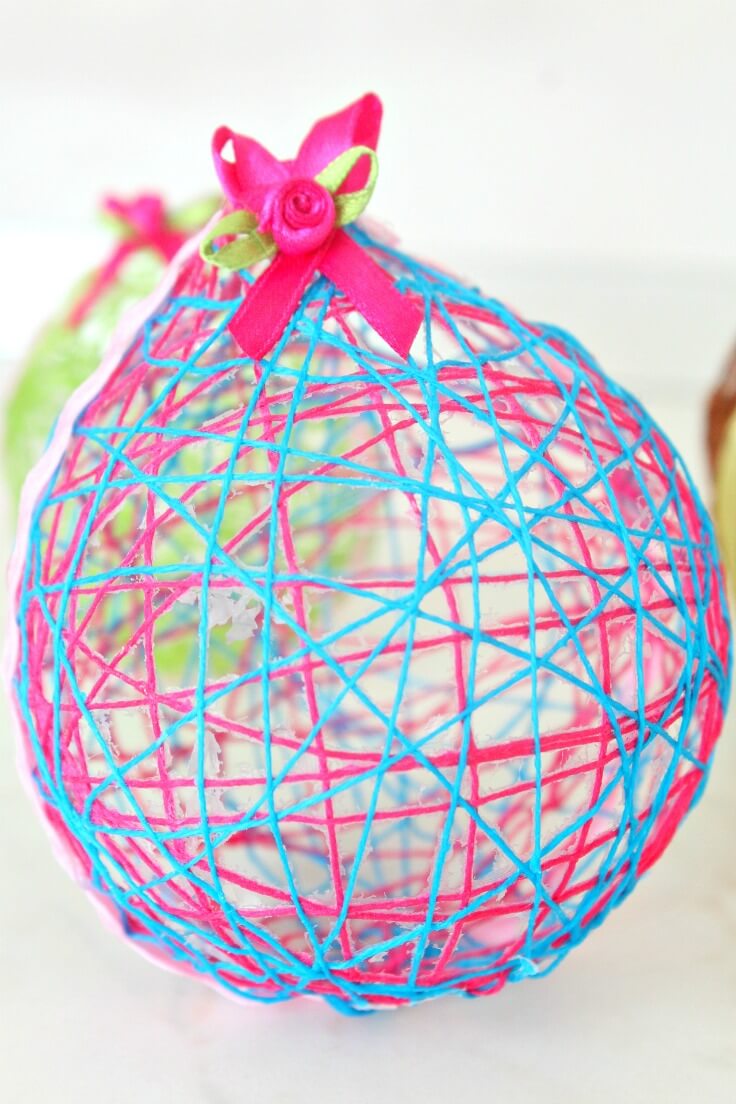 Materials:
embroidery floss (I used about 2 skeins for 1 balloon)
water
old container
old clothespins
pin or needle
scissors
optional – ribbon, hot glue gun and bows
[amazon-related-products keywords="product suggestions keywords"]
Directions:
In an old container, mix 1 part wood glue with 2 parts water. Add more water if you think glue is too thick. Mix well.
Soak your string/floss/yarn into the mixture, leaving one end out so you can easily pull the string out once done soaking.
Blow your balloon up.
Gently remove excess glue out of your string, while pulling the string out the container.
Wrap the string around your balloon, starting at the knotted top. Twist string around the knot for the first few rounds then wrap the string all kinds of directions until the whole balloon is covered in string.
Attach a clothespin to the knotted top of the balloon and hang to dry. Leave to fully dry for at least 24 hours.
Once dry, grab the eggs and a pin and pop the balloon.
Gently pull the popped balloon out using scissors or tweezers (especially if small pieces are left inside the egg).
Glue ribbon and bows on – optional.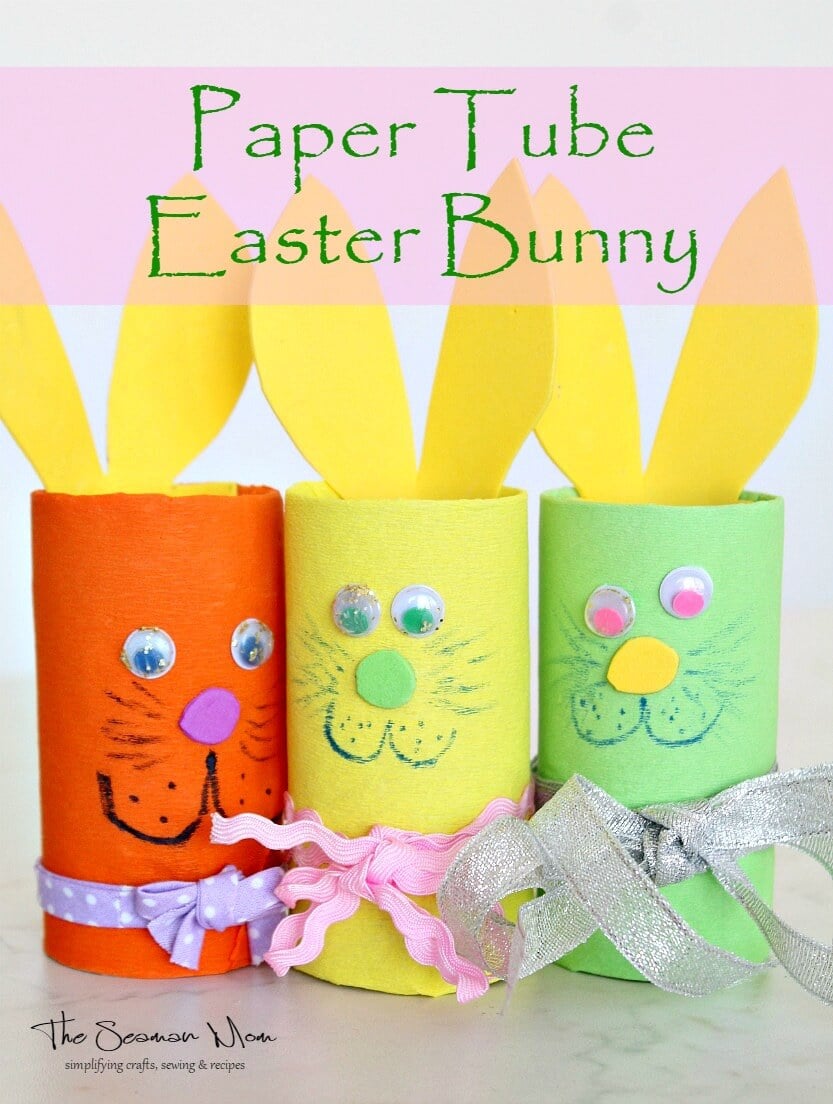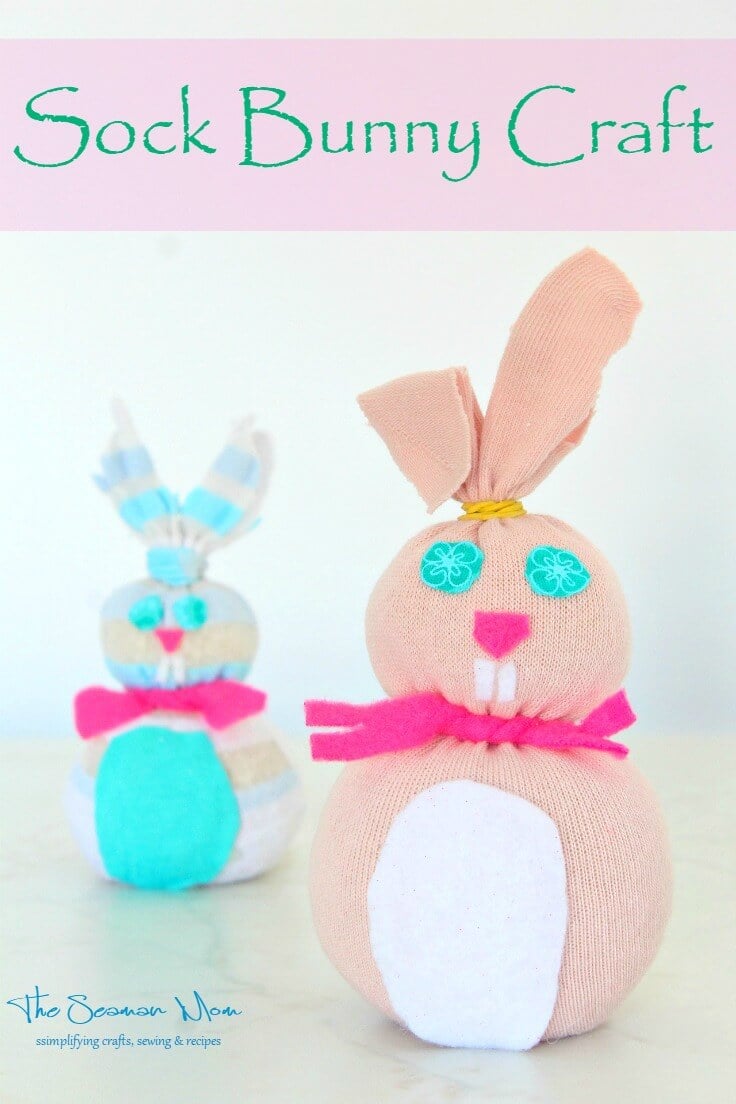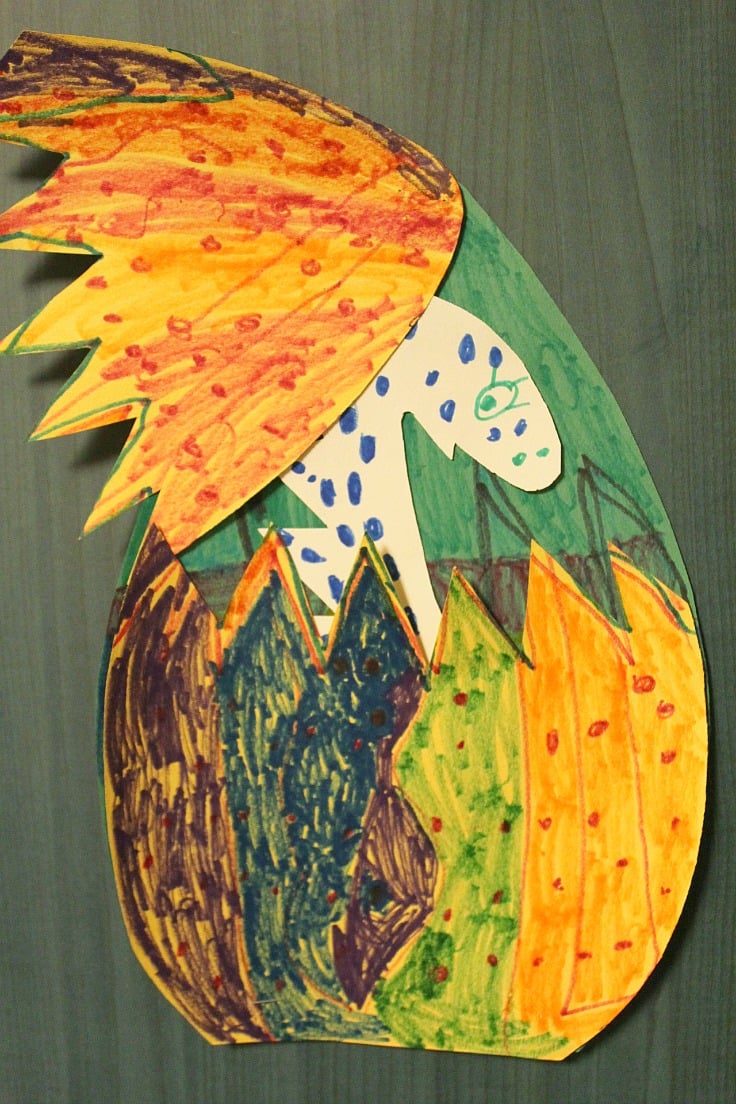 Most popular craft