Looking for a gift idea? These gorgeous swirly paper flowers are really easy and fun to make! Truly unique and so impressive!
Hyacinth Paper Flowers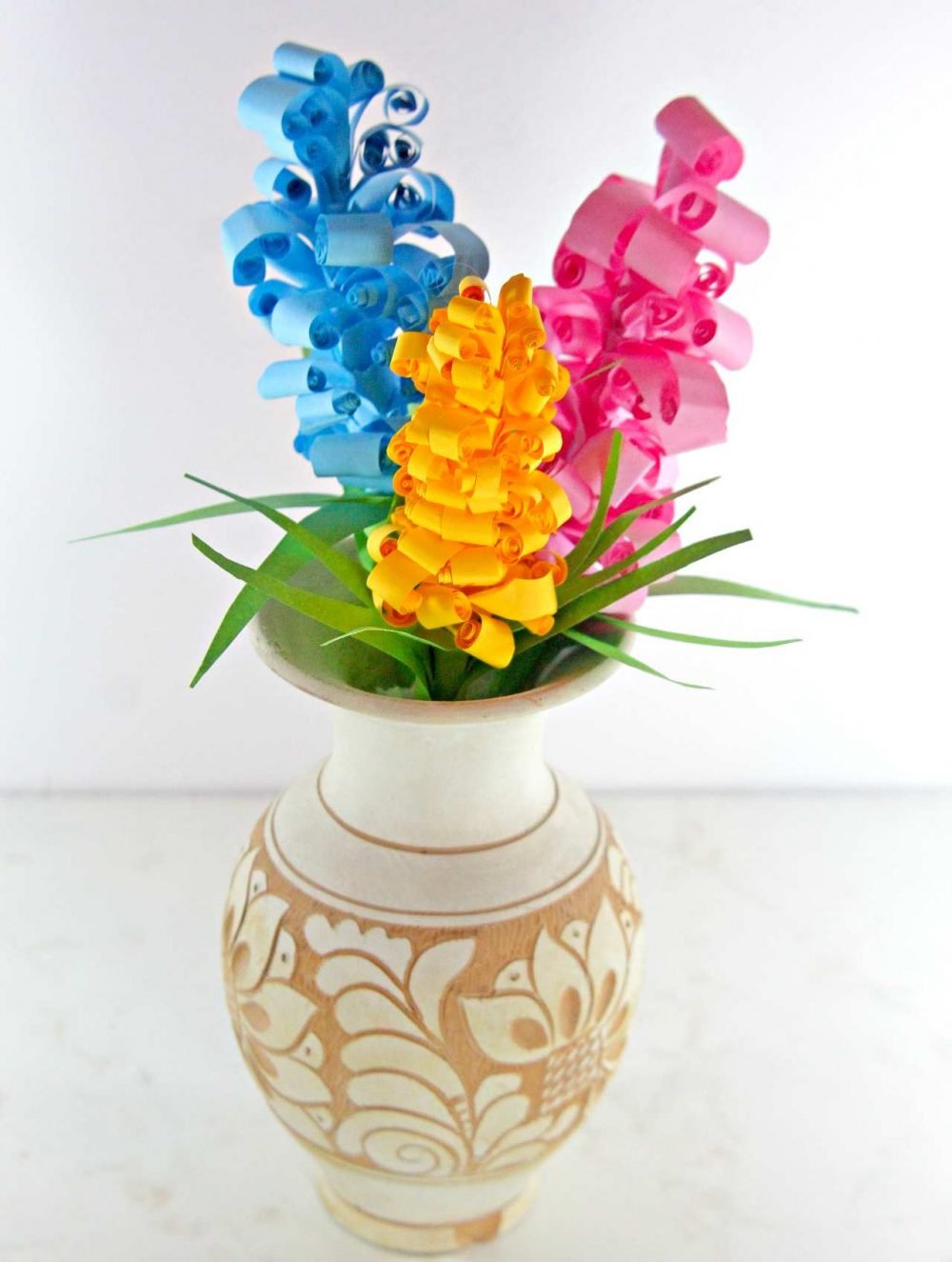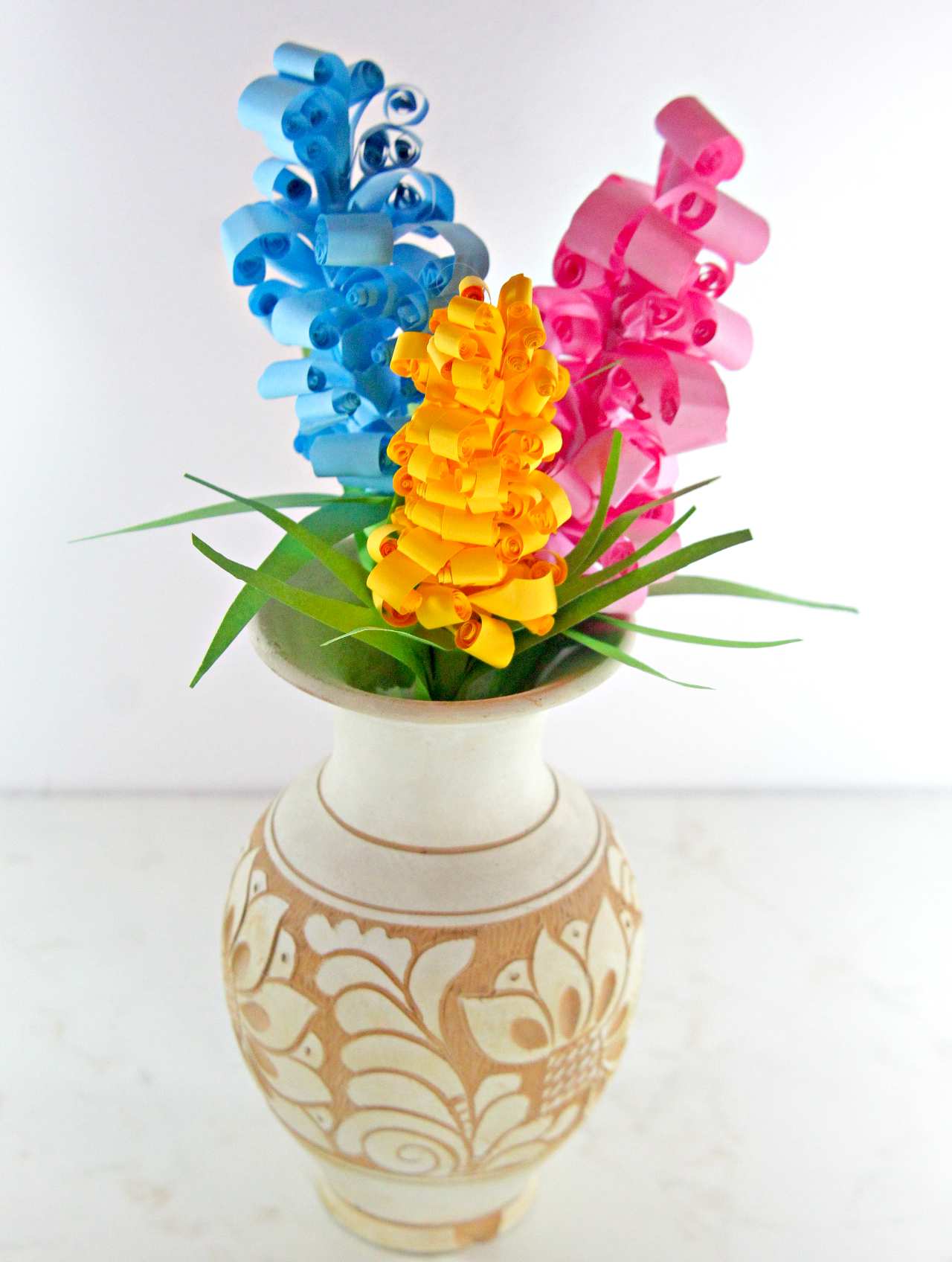 Do you ever miss the flowers in cold season? I do! I love flowers and plants, I think I have over fifty in my house right now. But they're all leaves only, no flowers and I truly miss that wonderful, happy vibe that bright colored flowers give to my house. And that's why I decided to brighten it up with a bunch of swirly paper flowers!
These adorable curly paper flowers are called hyacinth. And real hyacinth smell absolutely amazing! While these swirly paper flowers are just a replica and won't obviously smell at all, they still do a pretty awesome job at making a house feel like a home, cheerful, friendly and warm.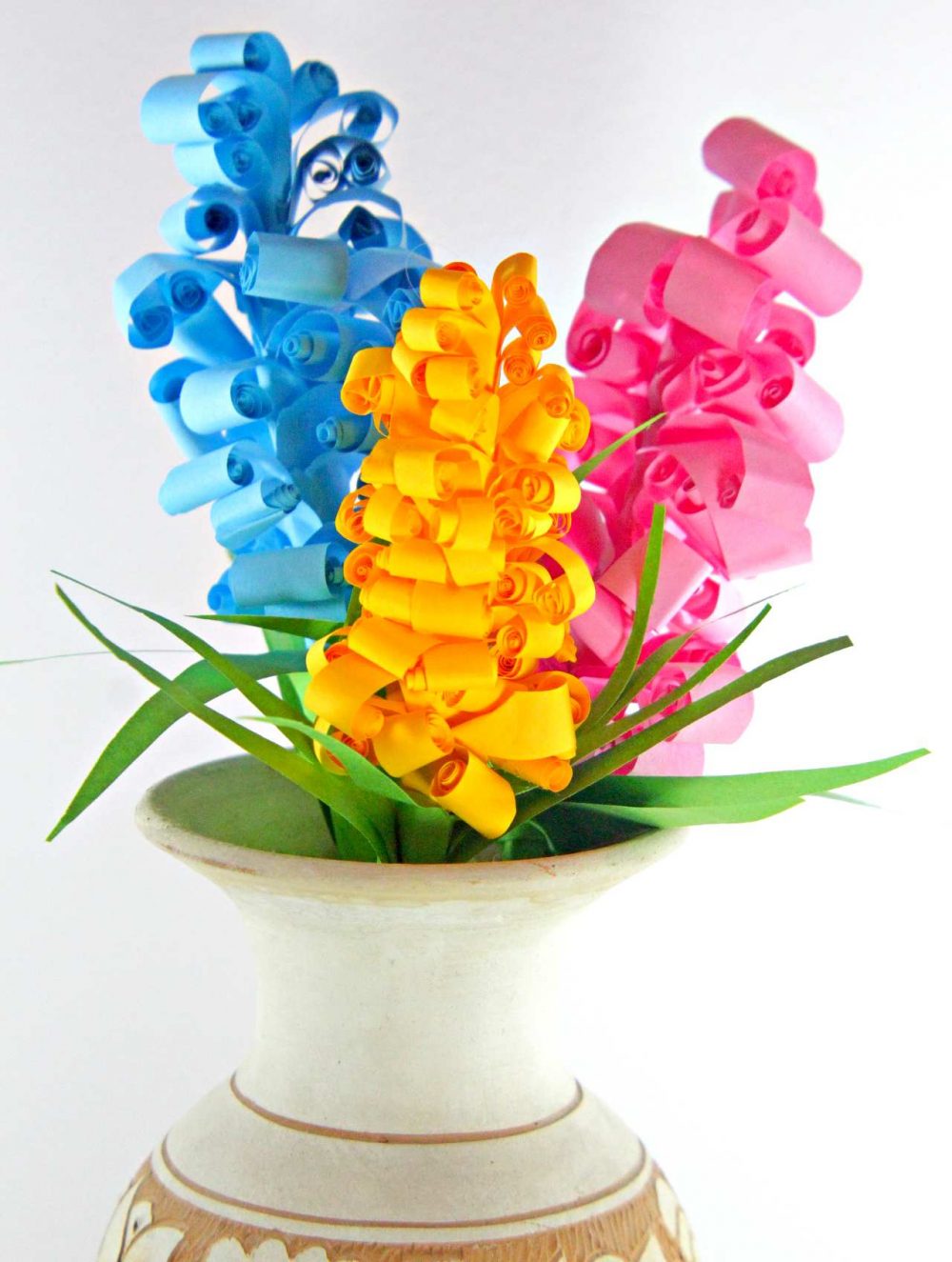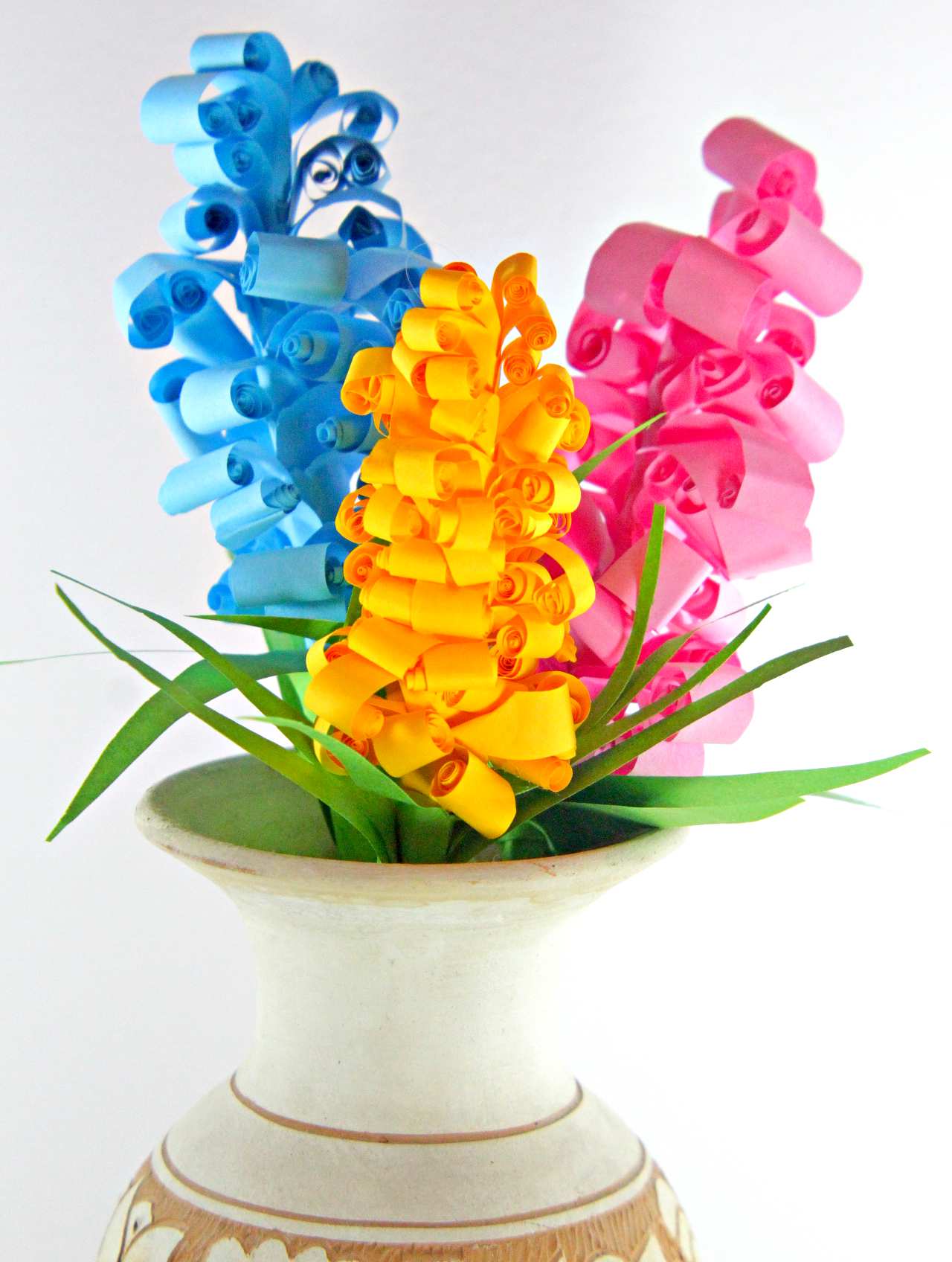 These paper hyacinth flowers also make a fabulous gift idea this season, especially for someone who's a big flower fan! They're also perfect for parties, baby showers, or even weddings. And they're so insanely easy to make even though they might look a bit complicated on the first look. You don't need special skills or tools to make these swirly paper flowers! Just your bare hands, paper, a glue gun and a glue stick.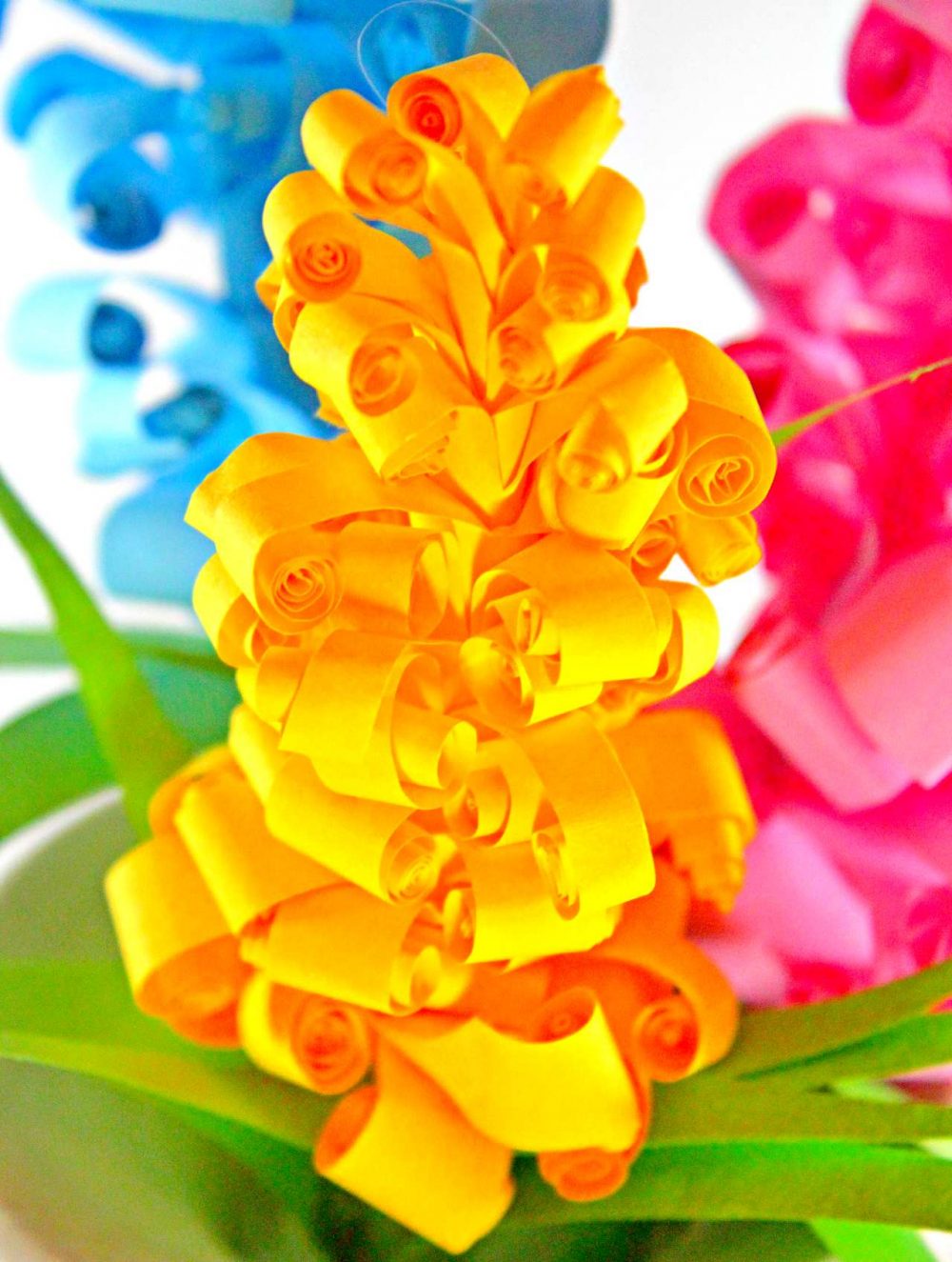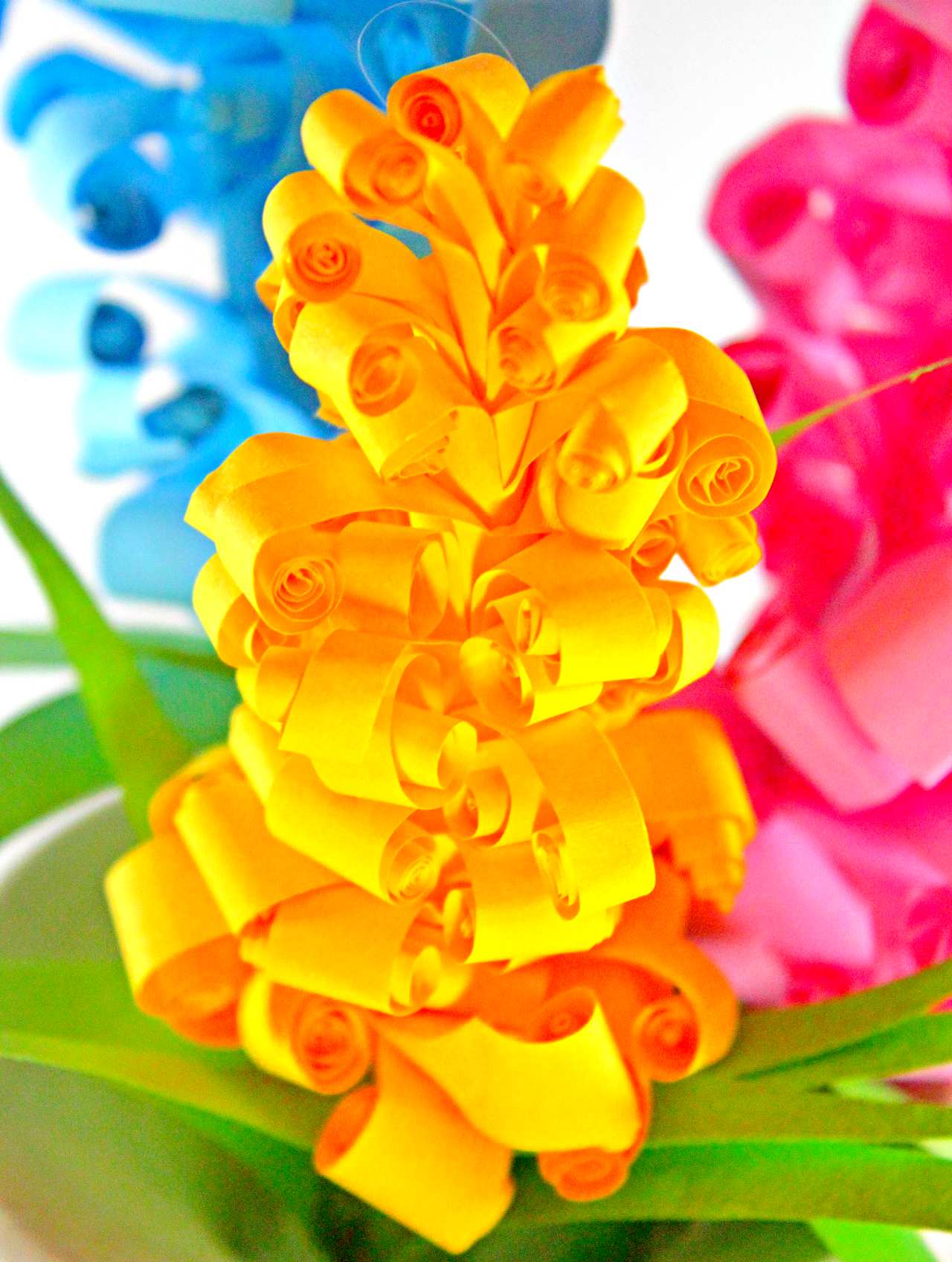 When making these paper hyacinth flowers, the hardest part for me was curling the flowers. But this only happened to the first few curls, as soon as I got the hang of it it was all going at the speed of light. And I think my swirly paper flowers look so pretty and real, they're totally worth the effort!
The size of your flowers will depend on the size of the paper you use. I opted for regular A4 paper size and my paper hyacinth are pretty close in size to the real flowers.