Wanna help your kids develop their artistic and motor skills? Try and make these paper flowers for kids together for a fun family activity you'll all enjoy!
How To Make Paper Flowers For Kids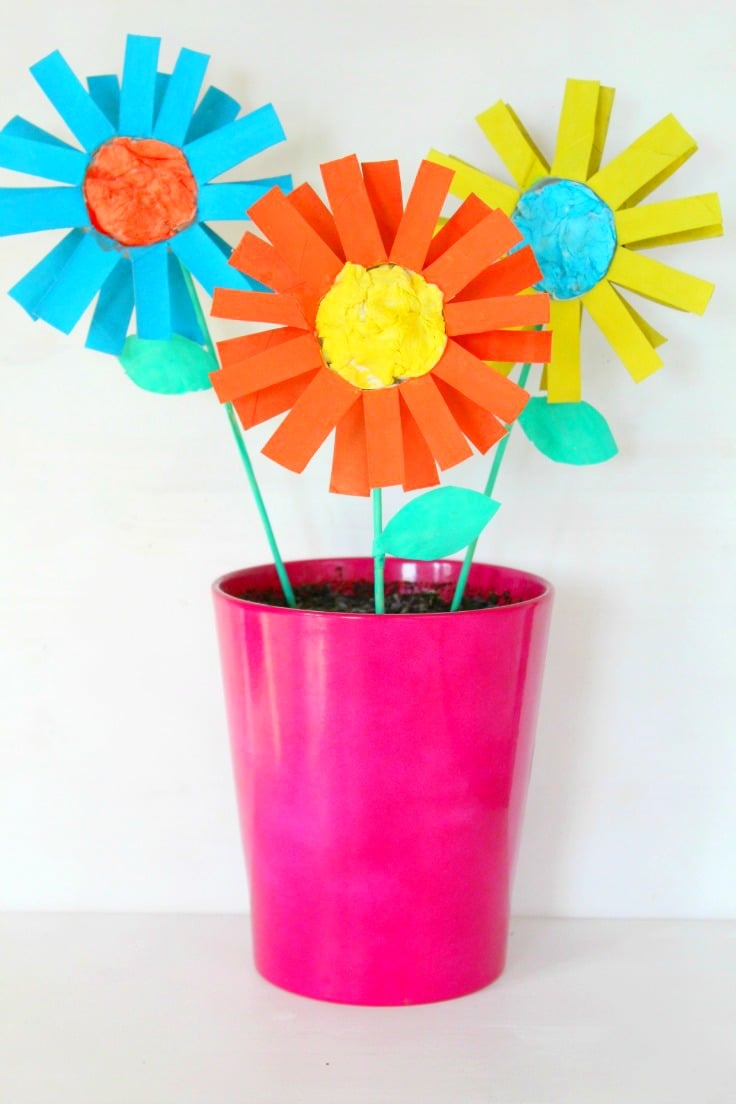 Guys, I have such a fun project for you to make with your kids! You're all gonna love these paper flowers for kids craft! These easy paper flowers for kids are not only fun and adorable but sooo relaxing to make too! Perfect to teach your kids how to do their first craft and also a great way to spend quality time together.
SEE MY MOST RECENT VIDEOS HERE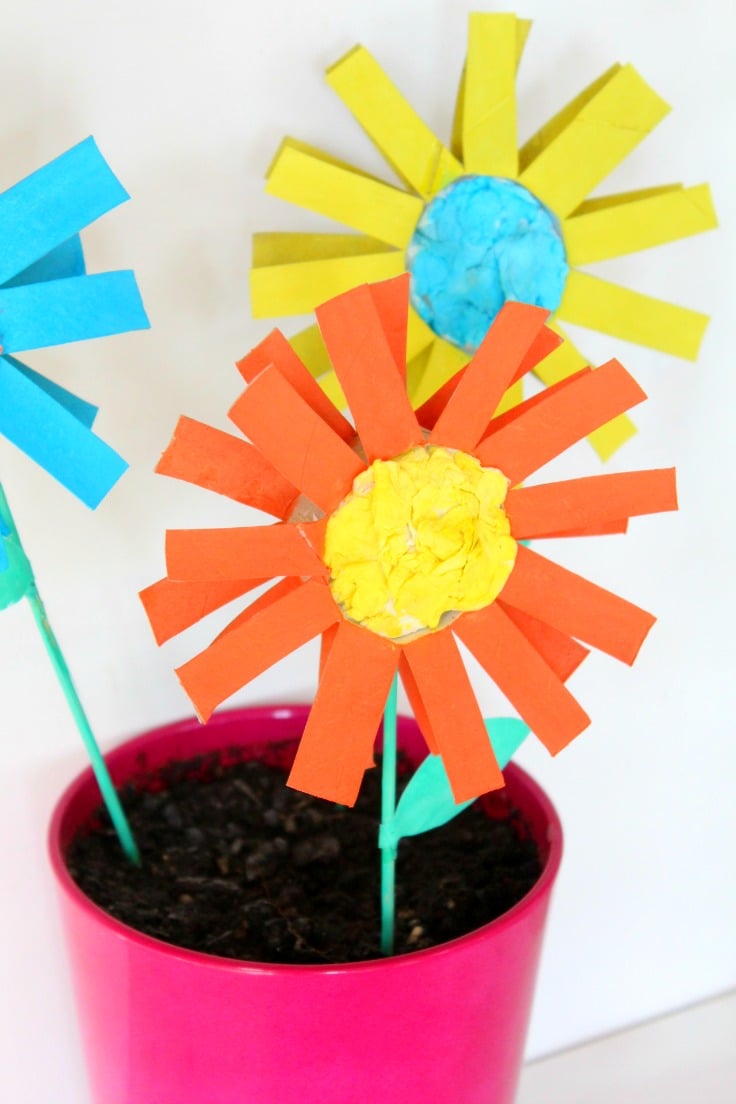 SEE MY MOST RECENT VIDEOS HERE
My paper flowers for kids project is oh-so-simple you just can't mess it up. Except the're will be a lot of mess on the working surface, the floor and their clothes but who cares? You'll be so thrilled with the results you won't even notice the mess.
With these cute paper flowers for kids, they can make a lovely bouquet to decorate their room or give as gifts to family or their teacher. These diy paper flowers for kids also make great party decor too!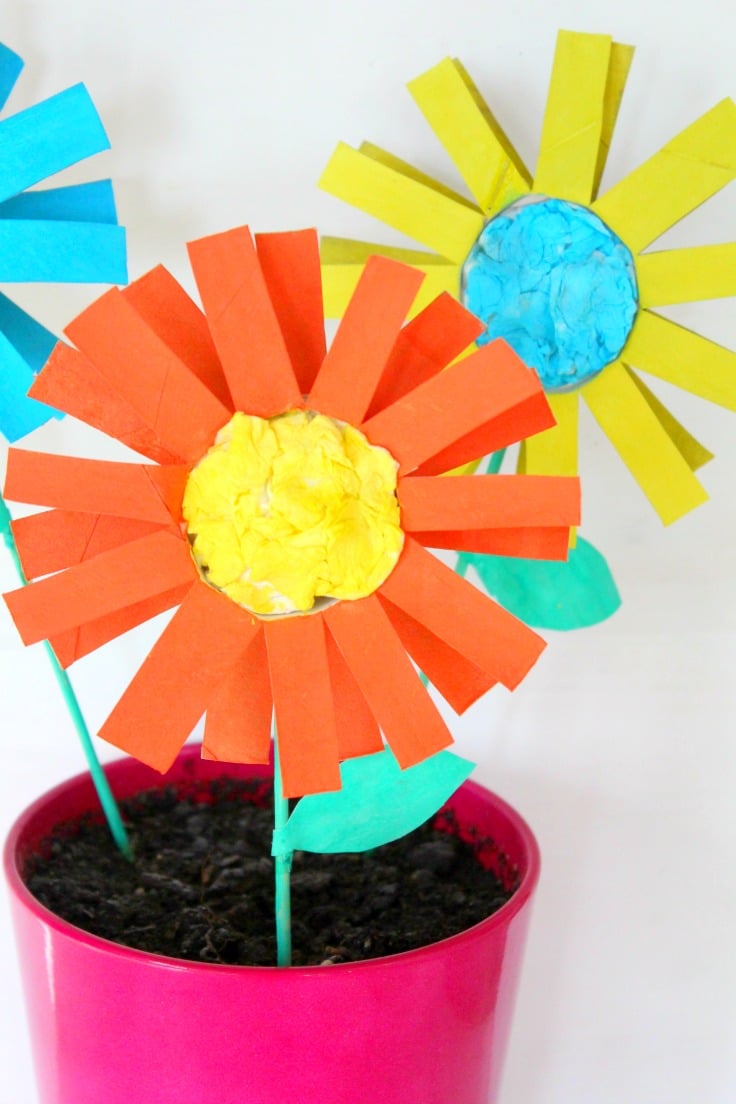 These easy paper flower crafts for kids are a great project that will keep kids busy and will brighten up your home, wherever you decide to place these cuties. I decided to put ours in the kitchen in the window so I could admire them all day long (because I obviously spend a lot of time there lol).
Paper Flowers For Kids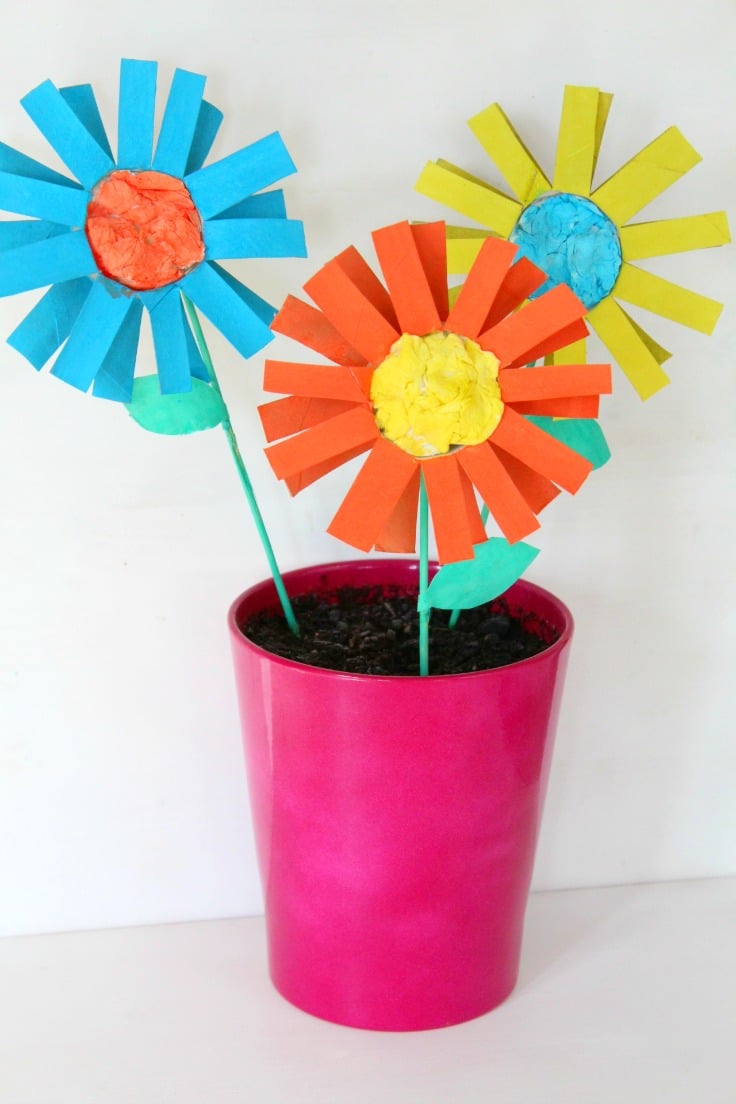 Materials:
toilet paper rolls
pencil
ruler
paint
paintbrush
wooden skewers
green card stock (or paint a white one in green if you don't have color)
glue
tissue paper or toilet paper
scissors
Directions:
Measure about 2″ from each end of the tube and draw a ring on each side.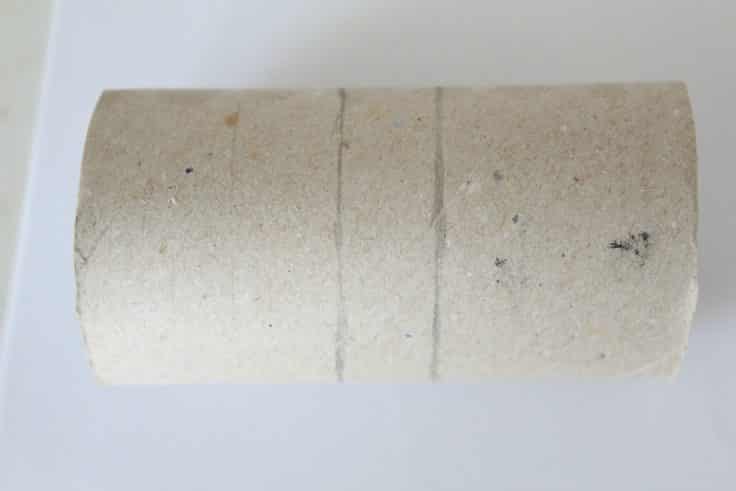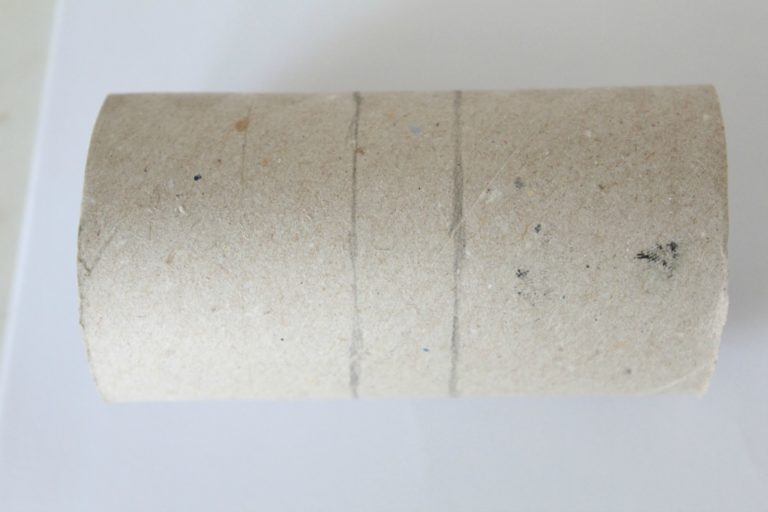 From each ring on one side, draw lines every 1/2″. Draw the lines on the other end starting in the middle of the lines from the first ring. I noticed the flowers look better if cut this way but only after I did the first flower so the snips in the photo below the next one are not correct.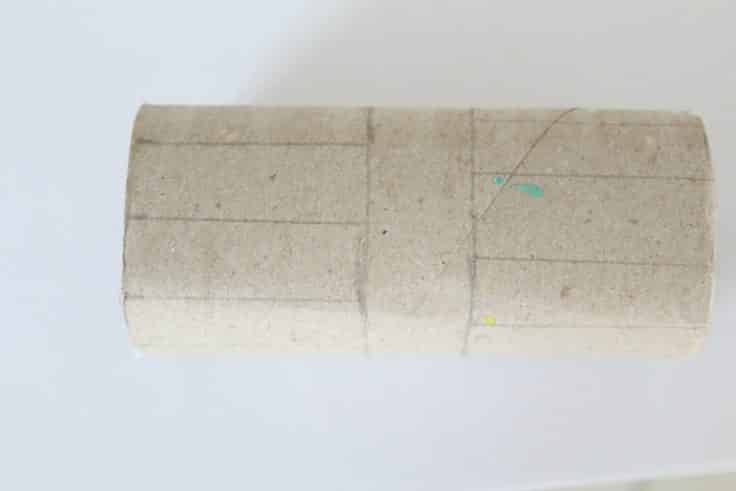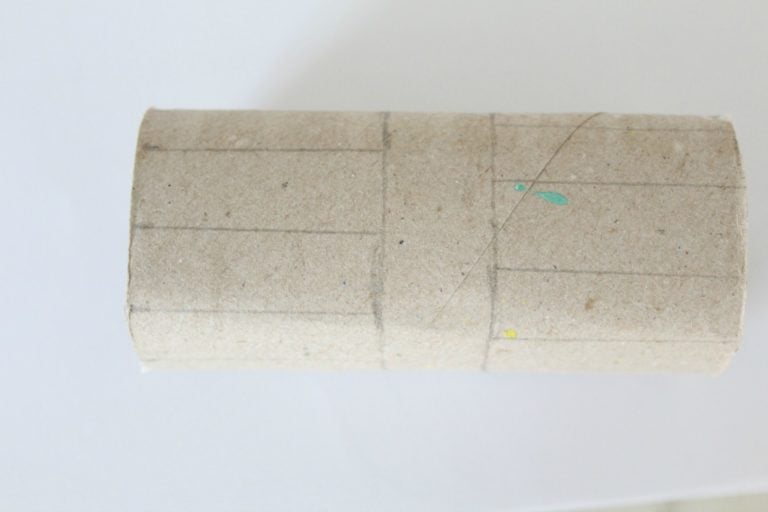 Snip along each line to make petals.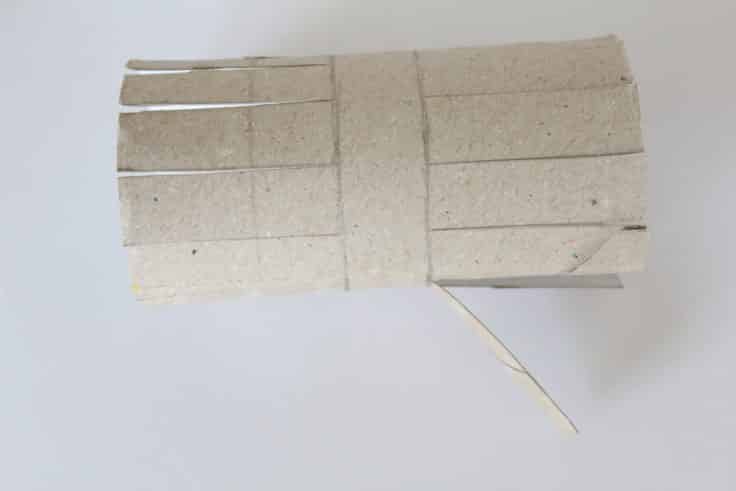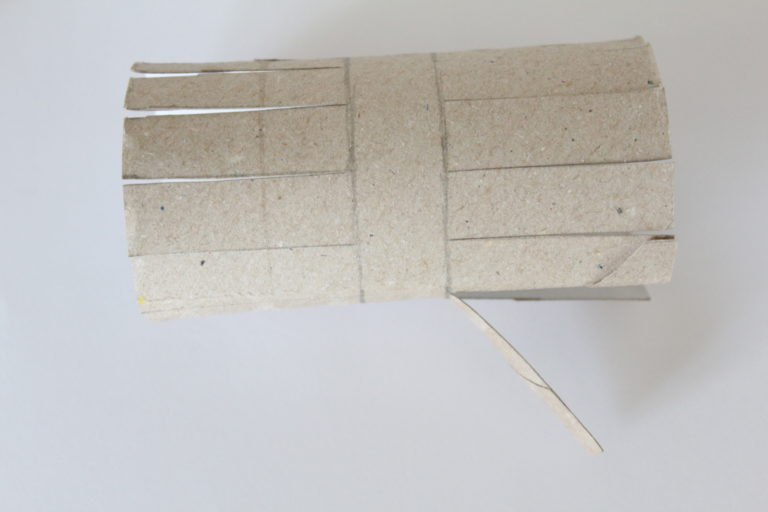 Fold the petals back to create a flower.
Paint the flowers and bamboo skewers and let dry.
Cut out green leaves and glue to the skewers.
Push the skewer through one end of the flower's center until it touches the other end.
Crumple some tissue paper or toilet paper and glue in the center. If you use toilet paper as we did you'll need to paint that too.
And that's it, really! Your beautiful paper flowers kid craft is done! Enjoy!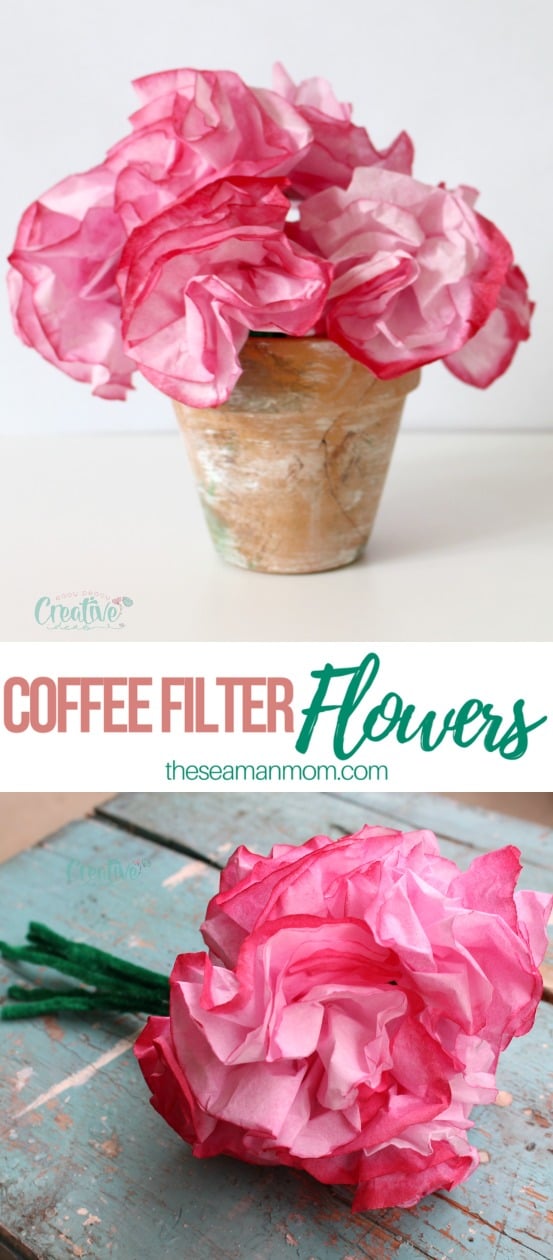 Paper rolls pencil organizer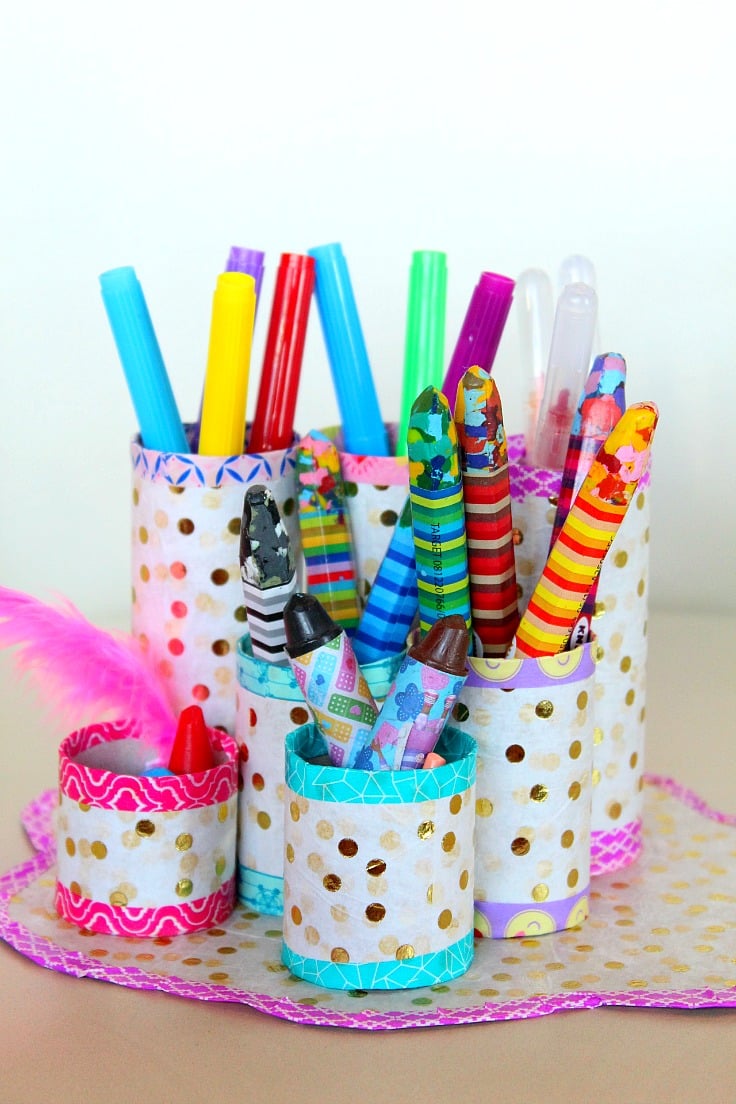 Most popular craft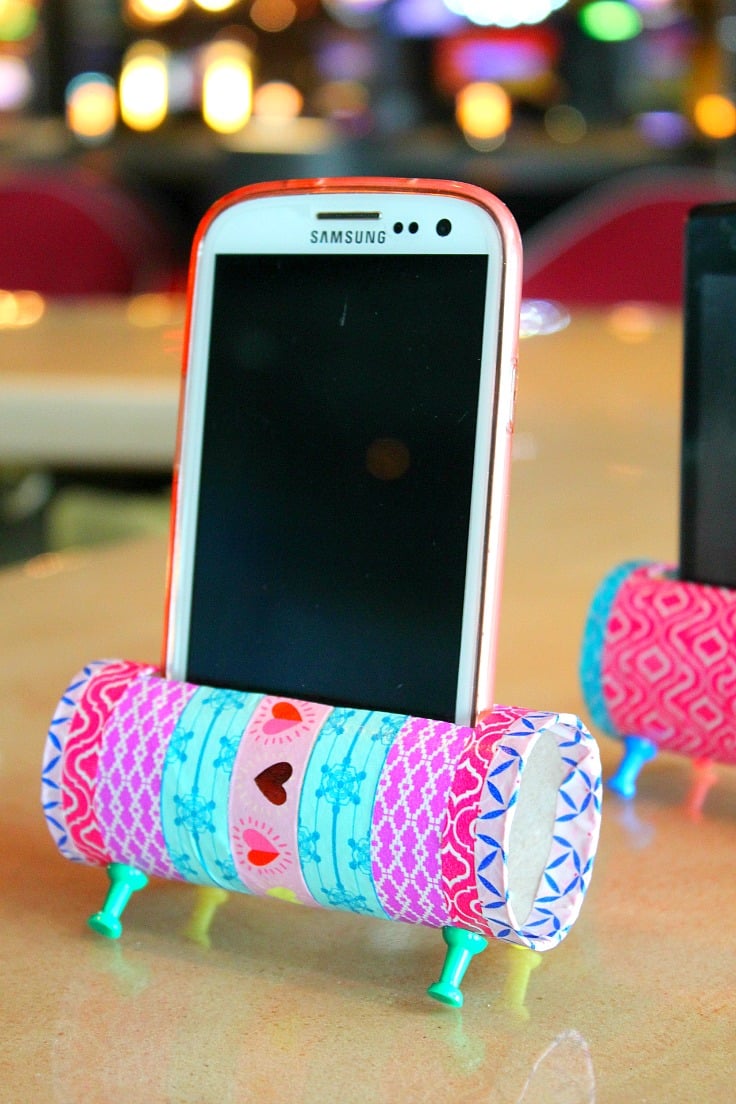 Paper rolls mini gift boxes