Looking for easy, cute and inexpensive Valentine decorations for the home? This valentine's day wreath is perfect to make your home a little more festive.
DIY Valentine Wreath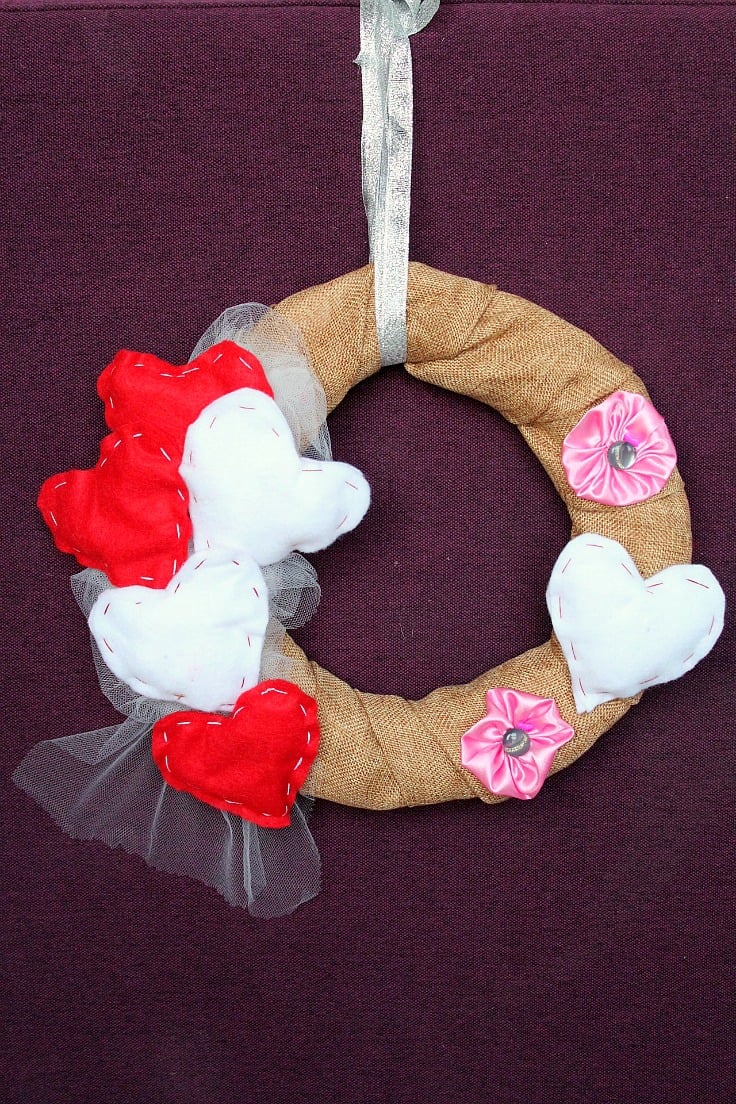 It seems I'm in full Valentine's Day mode, crafting and baking/cooking like it's nobody's business! And today I've got a fabulous project! An adorable valentine's day wreath, made with such simple materials you most likely already have on hand.
This valentine's day wreath is a great project to use up some of those fabric scraps you keep pilling up! And an excellent way for the beginner crafter to put their skills to a good (and pretty) use.

SEE MY MOST RECENT VIDEOS HERE
To make these valentines day door decorations, I used scraps of fleece, both white and red, tulle, burlap fabric, satin and a small piece of ribbon I had no use for anymore because it was too small. You can of course use any other types of fabric, depending on your fabric scraps stash.
I also found a good use for some polystyrene that's been screaming for attention for about a year now. I had no idea I have this but just cleaned the attic and found this little gem hiding under a pile of wire (which will have to be put to work too, soon). If you don't have any, you can make this valentines day decoration using a Styrofoam ring, which is much neater and cleaner btw. But you know me, I'm cheap..err…savvy! I'm savvy, the word is savvy, not cheap!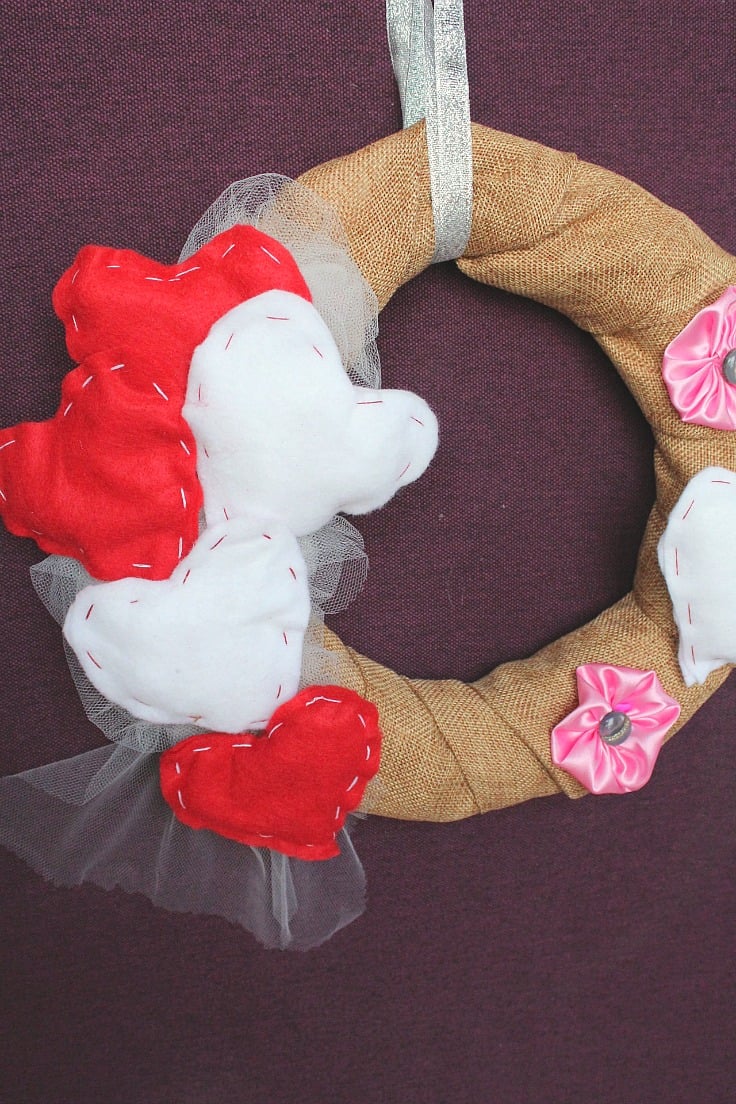 I cut and stitched all the hearts and flowers by hand as I wanted my valentine's day wreath to really look handmade. And I also wanted to give it a rustic look which was completed by the burlap fabric. Then I used pins instead of a glue gun to attach the burlap, tulle, hearts and flowers to the base because I wanted to be able to take these down and reuse when the Valentines is over. Savvy, I told you! I really, really loved working on this burlap valentine wreath and I think the end result is super cute!