No idea what to give as a Valentine present to your loved ones? These Valentine's Day Pillows are easy to personalize and take little to no time to make!
Painted Valentine Pillow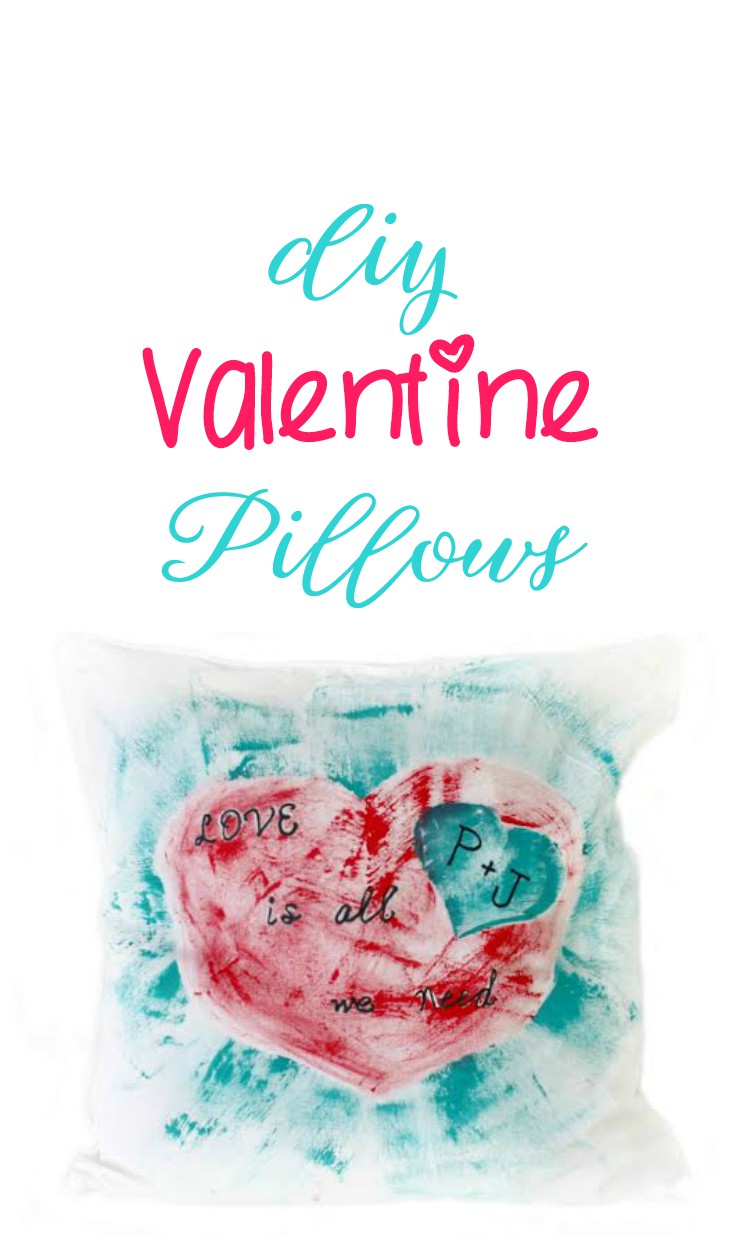 I love making and offering pillows as gifts! They're so easy, quick and fun to make and are practical and pretty affordable. And these Valentine's Day pillows are just that and some more since they're so darn adorable! Everyone will be happy to get these as presents this Valentine's Day! Even your kids!
Surprise your loved ones with an unique, thoughtful, handmade gift like a bunch of heart pillows for valentine's day! They're inexpensive, make a great home decor and add a lovely pop of color to any room! Add your favorite quote, or use a combination of your favorite colors to make these Valentin's day pillows totally customizable! Simple but so cute, a heart cushion is always a sure way to make your loved ones smile!

SEE MY MOST RECENT VIDEOS HERE
No matter your color option, these valentine pillow covers are sure to be a hit!