No idea what to give as a Valentine present to your loved ones? These Valentine's Day Pillows are easy to personalize and take little to no time to make!
Painted Valentine Pillow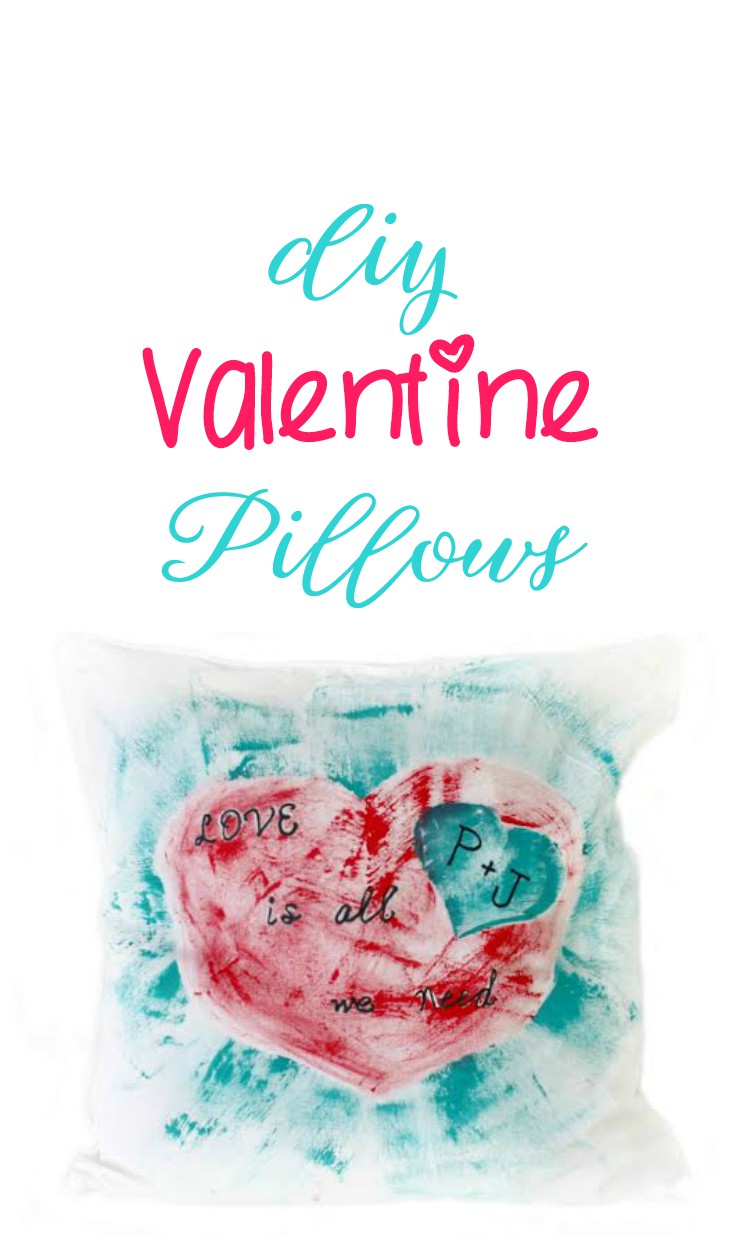 I love making and offering pillows as gifts! They're so easy, quick and fun to make and are practical and pretty affordable. And these Valentine's Day pillows are just that and some more since they're so darn adorable! Everyone will be happy to get these as presents this Valentine's Day! Even your kids!
Surprise your loved ones with an unique, thoughtful, handmade gift like a bunch of heart pillows for valentine's day! They're inexpensive, make a great home decor and add a lovely pop of color to any room! Add your favorite quote, or use a combination of your favorite colors to make these Valentin's day pillows totally customizable! Simple but so cute, a heart cushion is always a sure way to make your loved ones smile!
No matter your color option, these valentine pillow covers are sure to be a hit!
Valentine's Day Pillows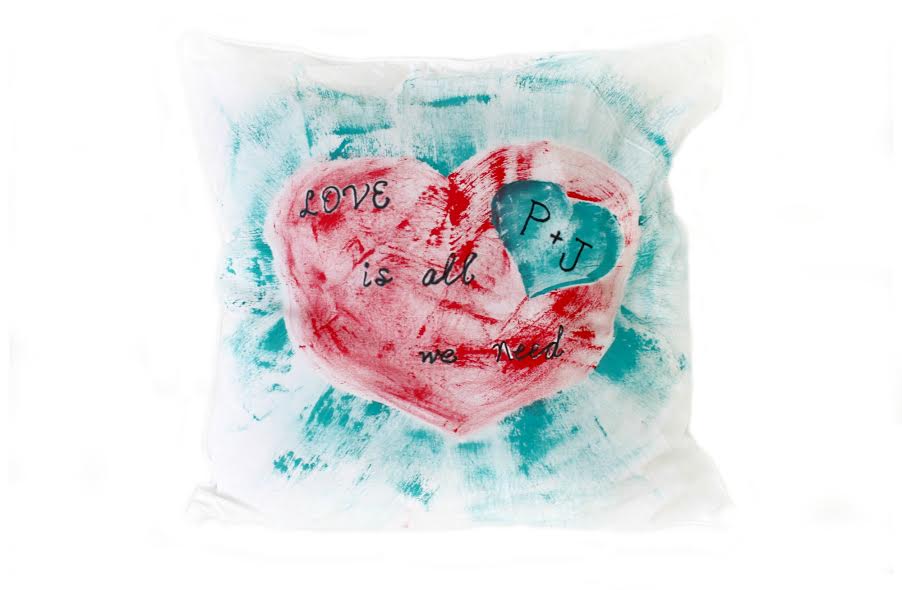 Materials:
Recommended classes:
Online Craft Classes
Dyeing Fabric with Indigo
Beginner Painting Classes at Creativebug
Fun, creative and earth-friendly craft projects, delivered each month by GreenKidCrafts
Directions:
Lay out your pillow cover and make sure it does not have any significant wrinkles (If it does, you need to iron it.)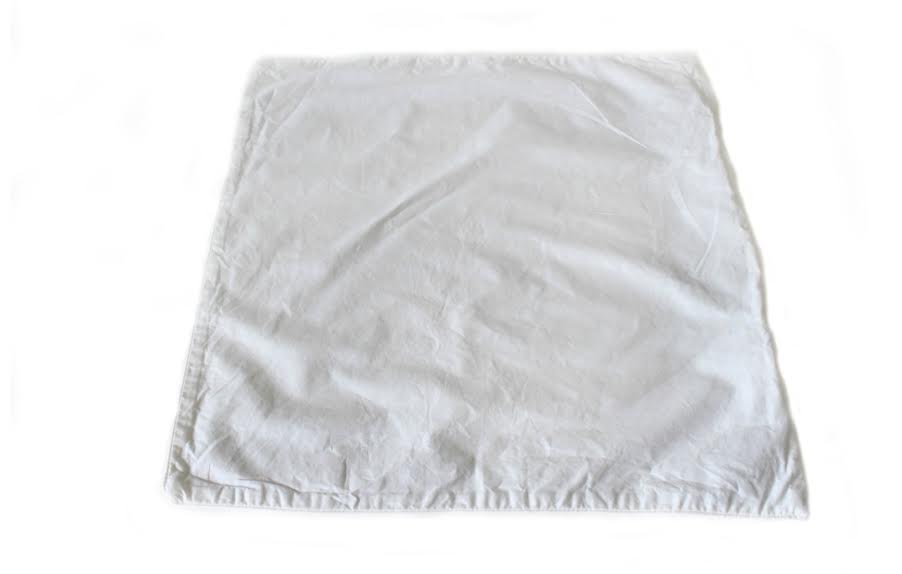 Then use the heavyweight paper to make a heart that is about 10 ½ inches at the widest point and about 8" from the bottom tip to the top of the heart. Keep the outside to use as a stencil later.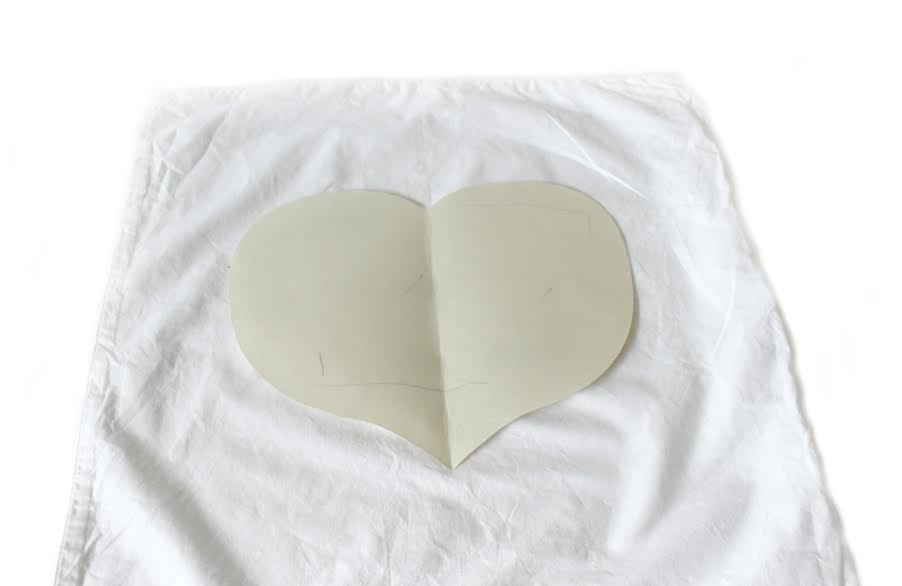 Place the heart in the center of the pillow cover and lightly trace around it with a pencil.
Remove the paper heart and use the letter stickers to spell out "Love Is All We Need" inside the outline of the heart as shown. (Leave room on the top right side where another heart will go.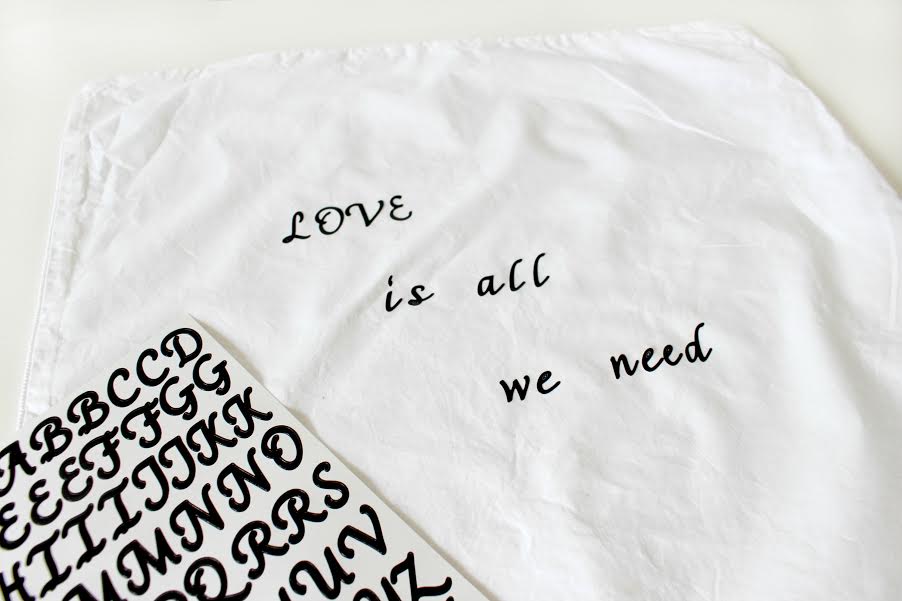 Put the paper heart back on the pillow cover, and use the paintbrush to make brush strokes coming out from the heart to the edge of the pillow. By using a dry brush, only a sparse amount of paint is applied. Use your fingers to hold the paper heart in place as you paint. Let this dry.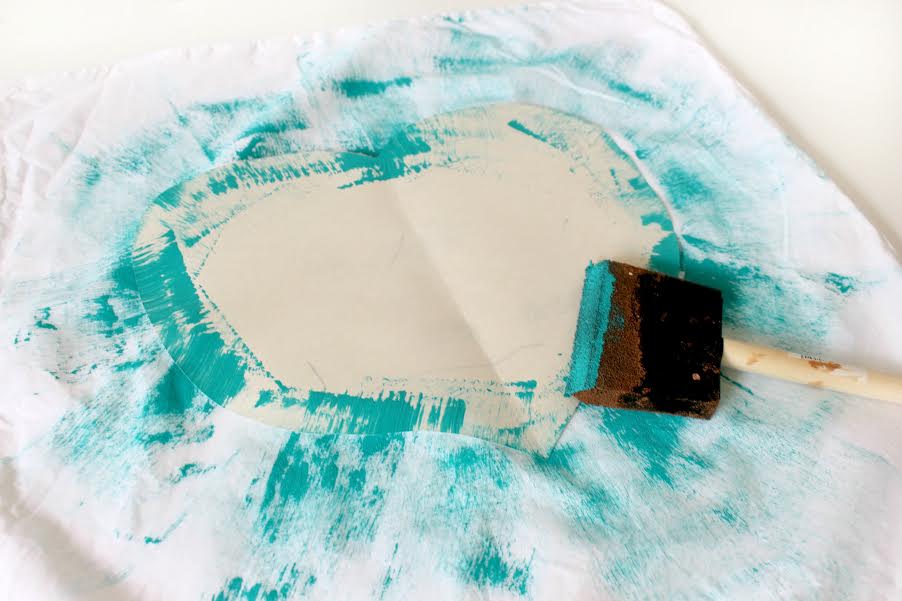 Cut a small heart from the paper approx 3" x 3" and place it in the top right side of the heart. And then keep the cut out to use as a stencil later.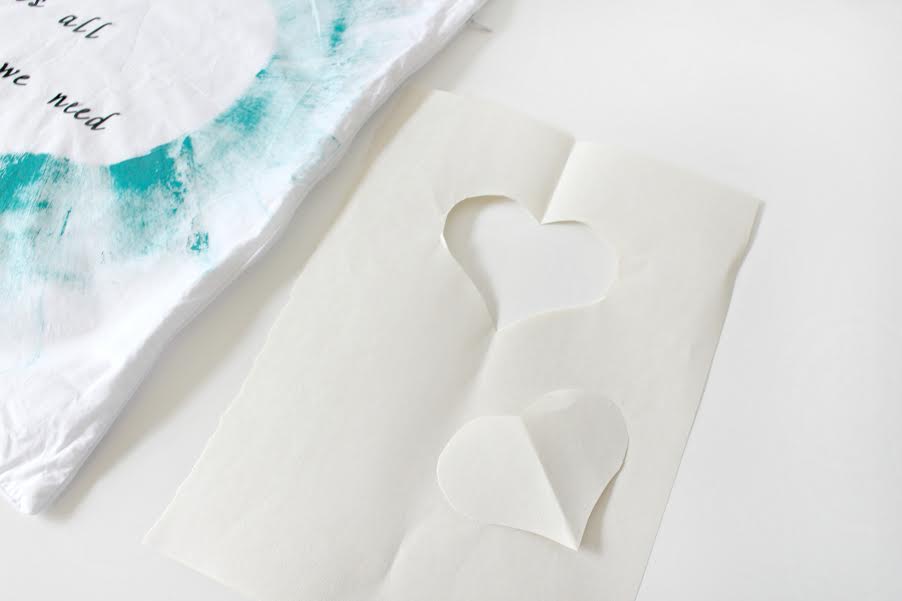 Use the heart template to cover the turquoise paint on the pillow exposing the inside of the heart.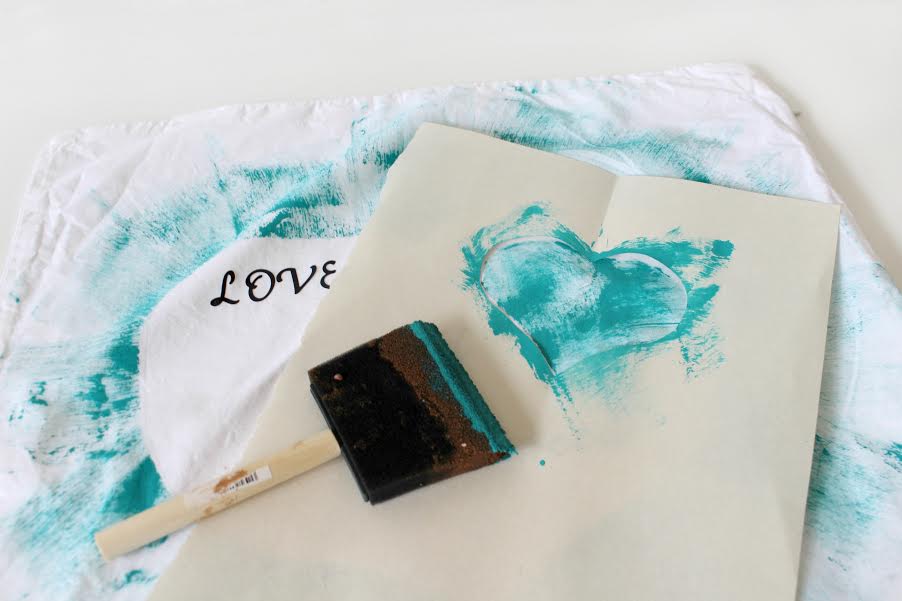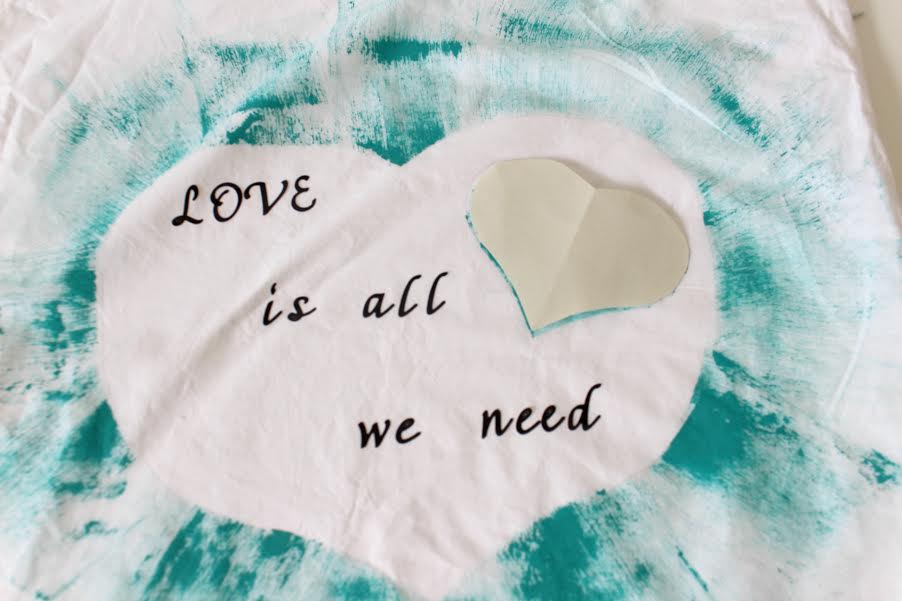 Being extra careful to keep the papers and the stickers in place, use the paint brush to apply strokes of red paint to fill in the heart. Let this dry.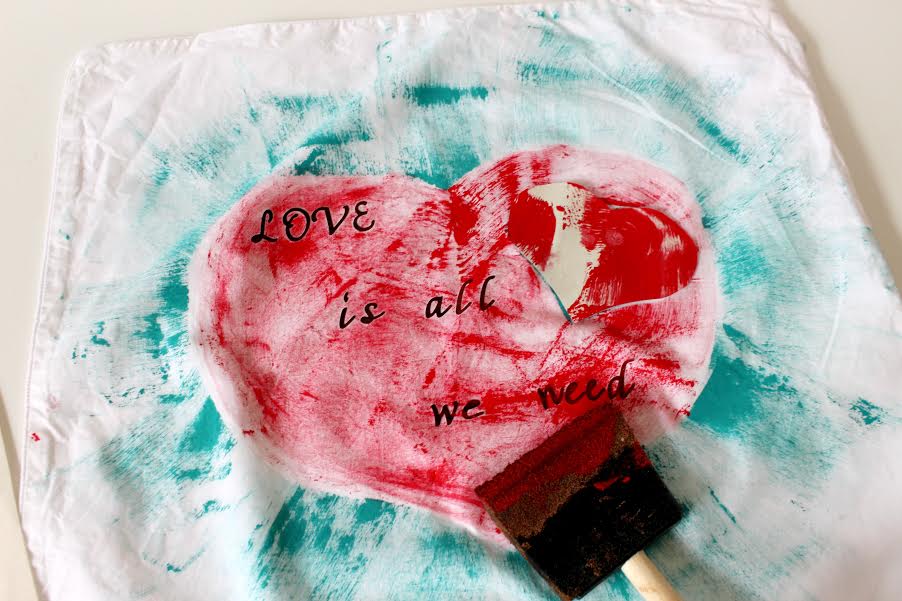 Use the heart stencil from step 6 to paint in the small heart using the turquoise paint. Let dry.
Remove the letter stickers and use the black marker to fill in the letters.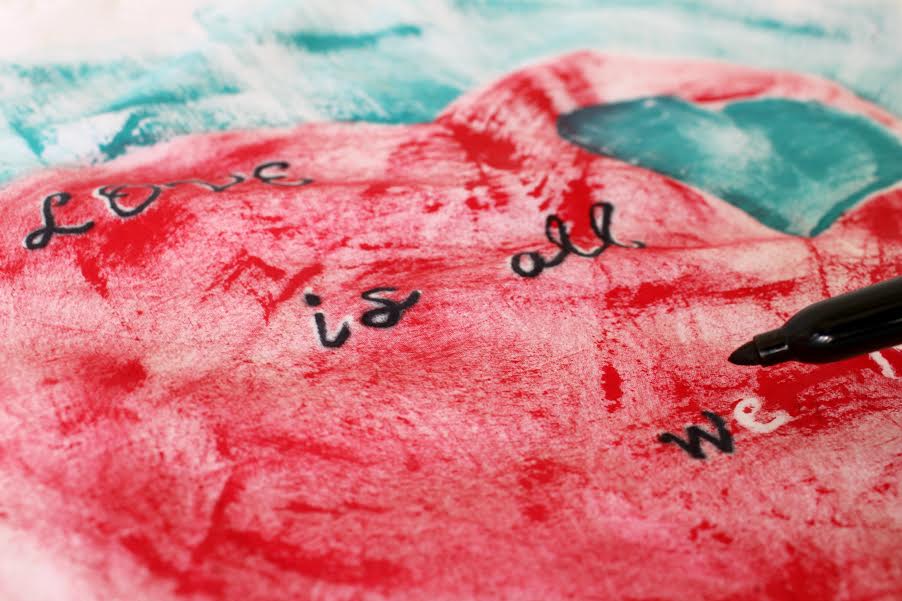 Use the marker to draw the couple's initials in the small heart.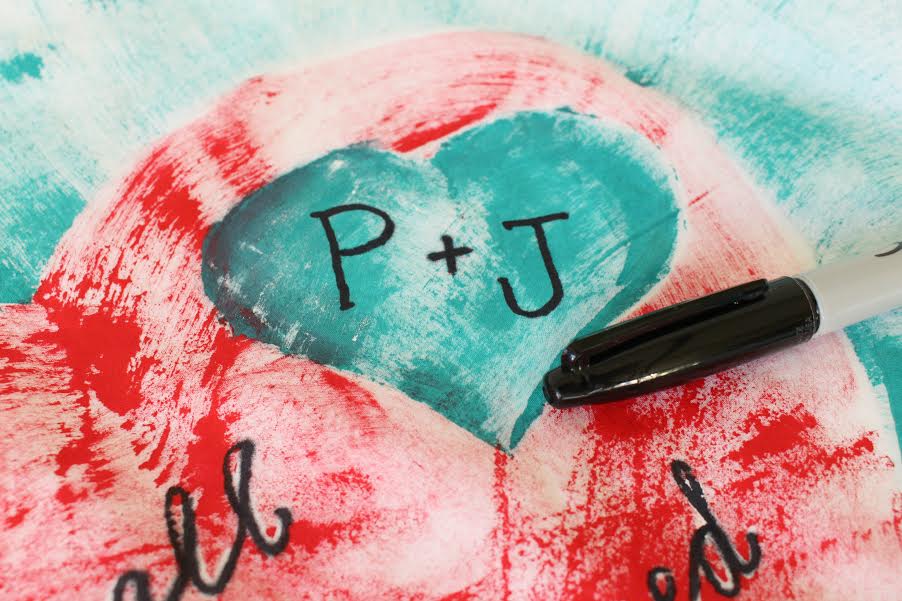 Put the pillow cover over the pillow insert.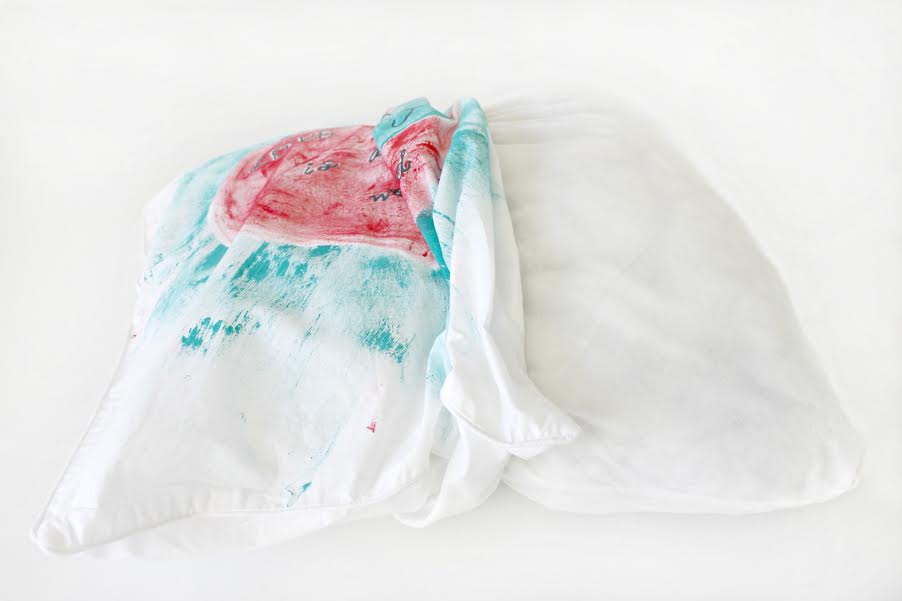 Enjoy your beautiful Valentine's day pillows!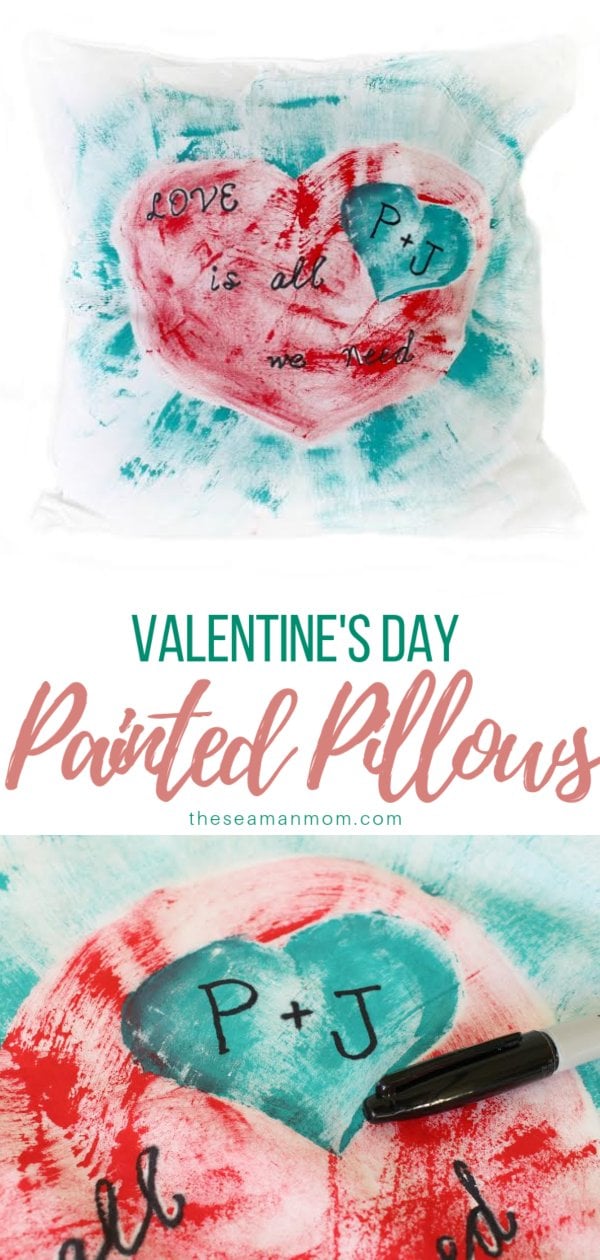 Similar posts you might like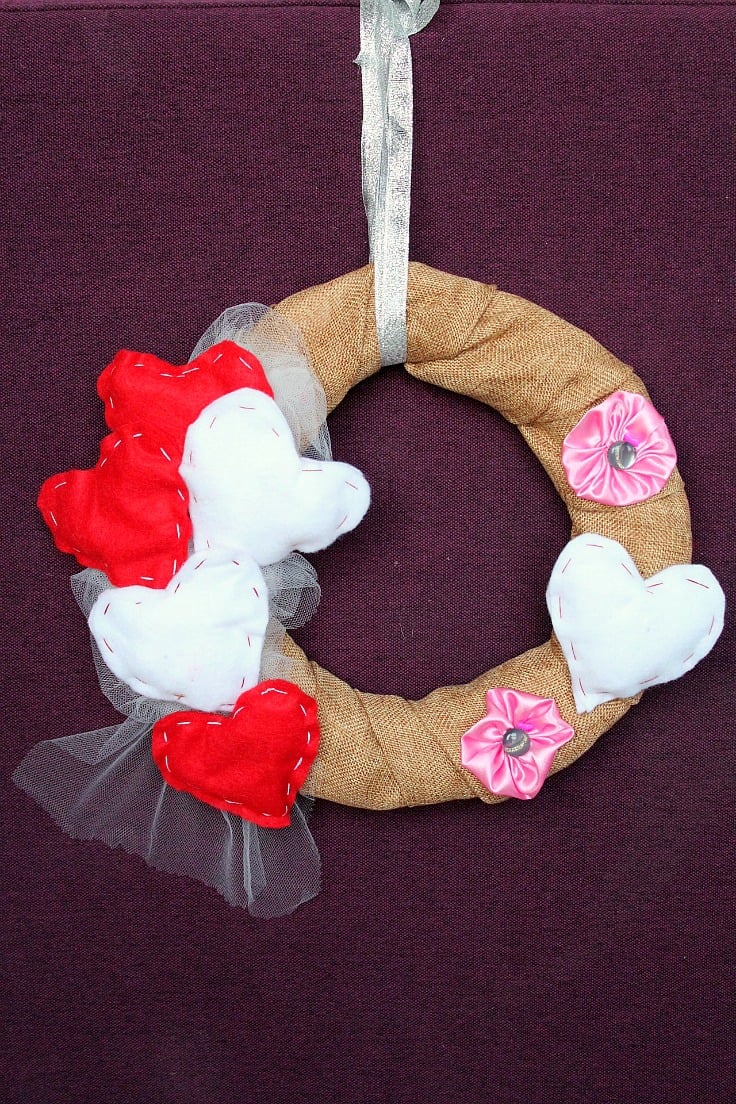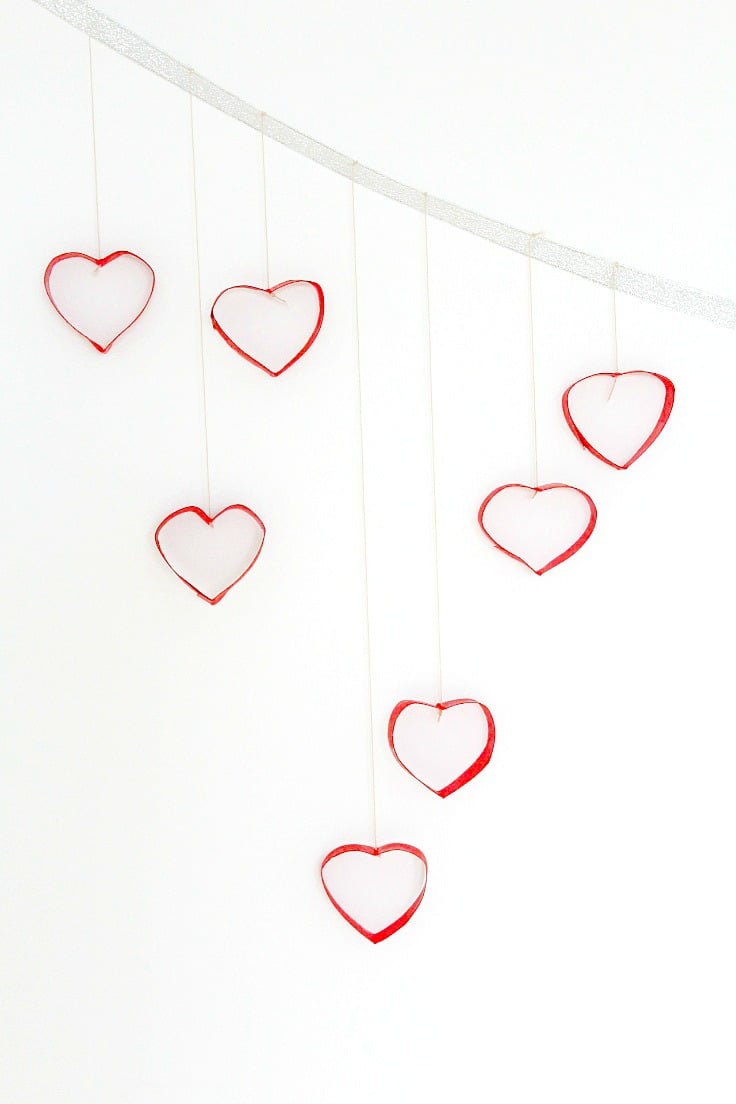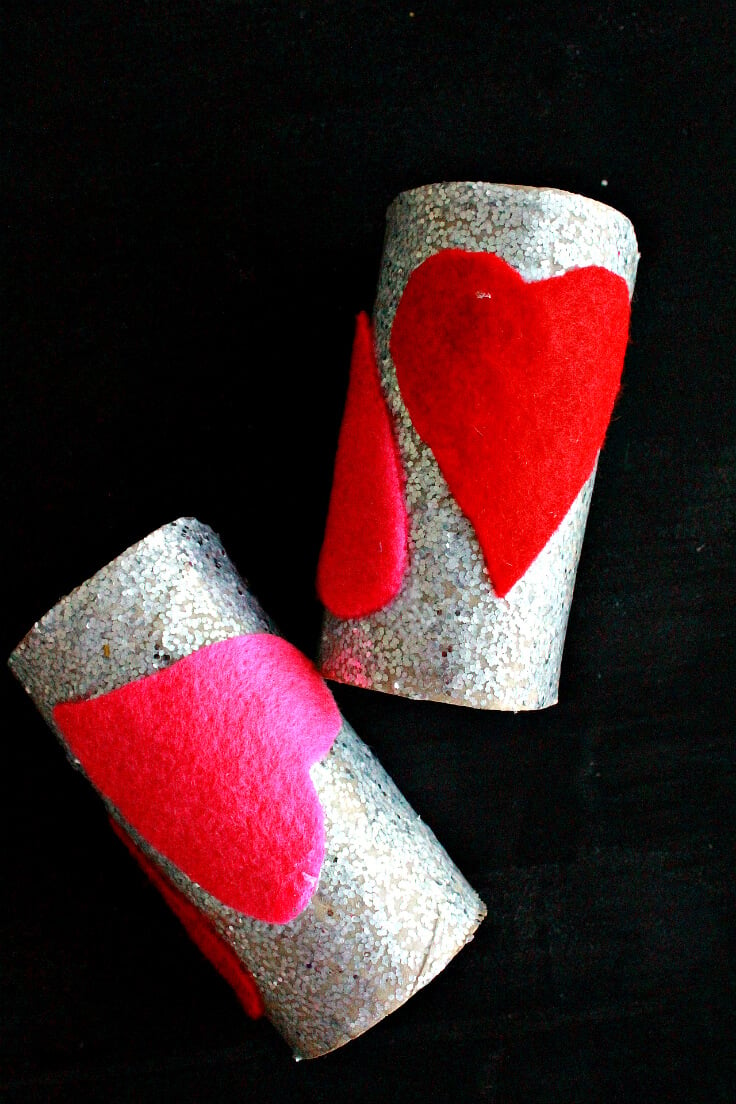 Most popular craft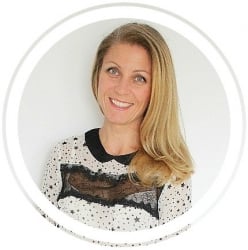 Hi, I'm Petro, author and founder of Easy Peasy Creative Ideas. Sewist, crafter, avid DIY-er, foodie, photographer, homemaker and mommy to one. I'm an expert at coming up with quick, clever sewing tips, recycling crafts and simple, easy recipes! You can find my ideas featured in reputable publications such as Country Living, Good House Keeping, Yahoo News, WikiHow, Shutterfly, Parade, Brit & Co and more. Thanks for stopping by and hope you'll stay for a while, get to know me better and come back another time. Stick around for real fun projects!