Bring a little vintage to your home decor with a couple of distressed, white washed terracotta pots. These aged terracotta pots are so insanely easy to make you'll find yourself whipping up a bunch of these in just a matter of minutes!
How To Age Terracotta Pots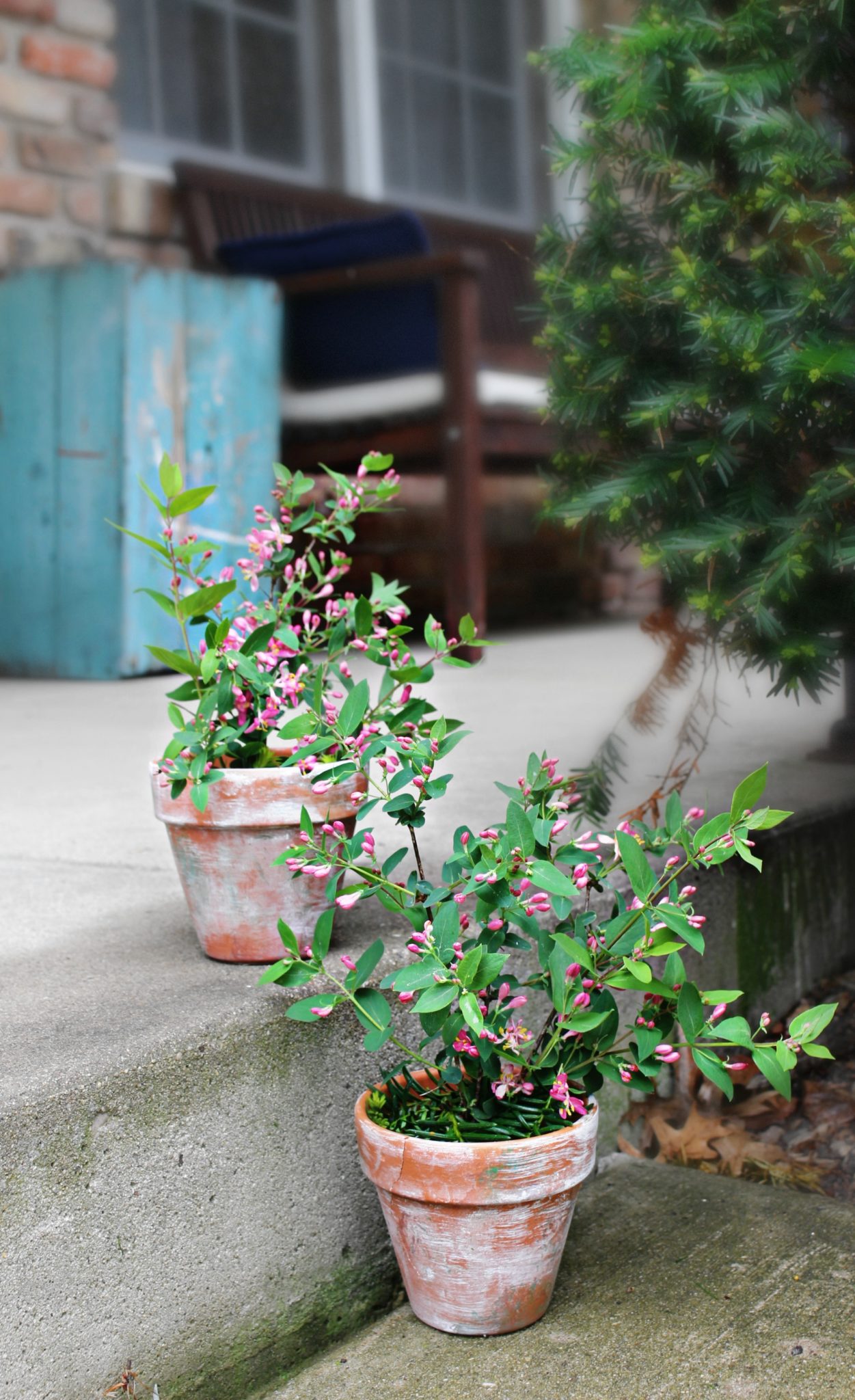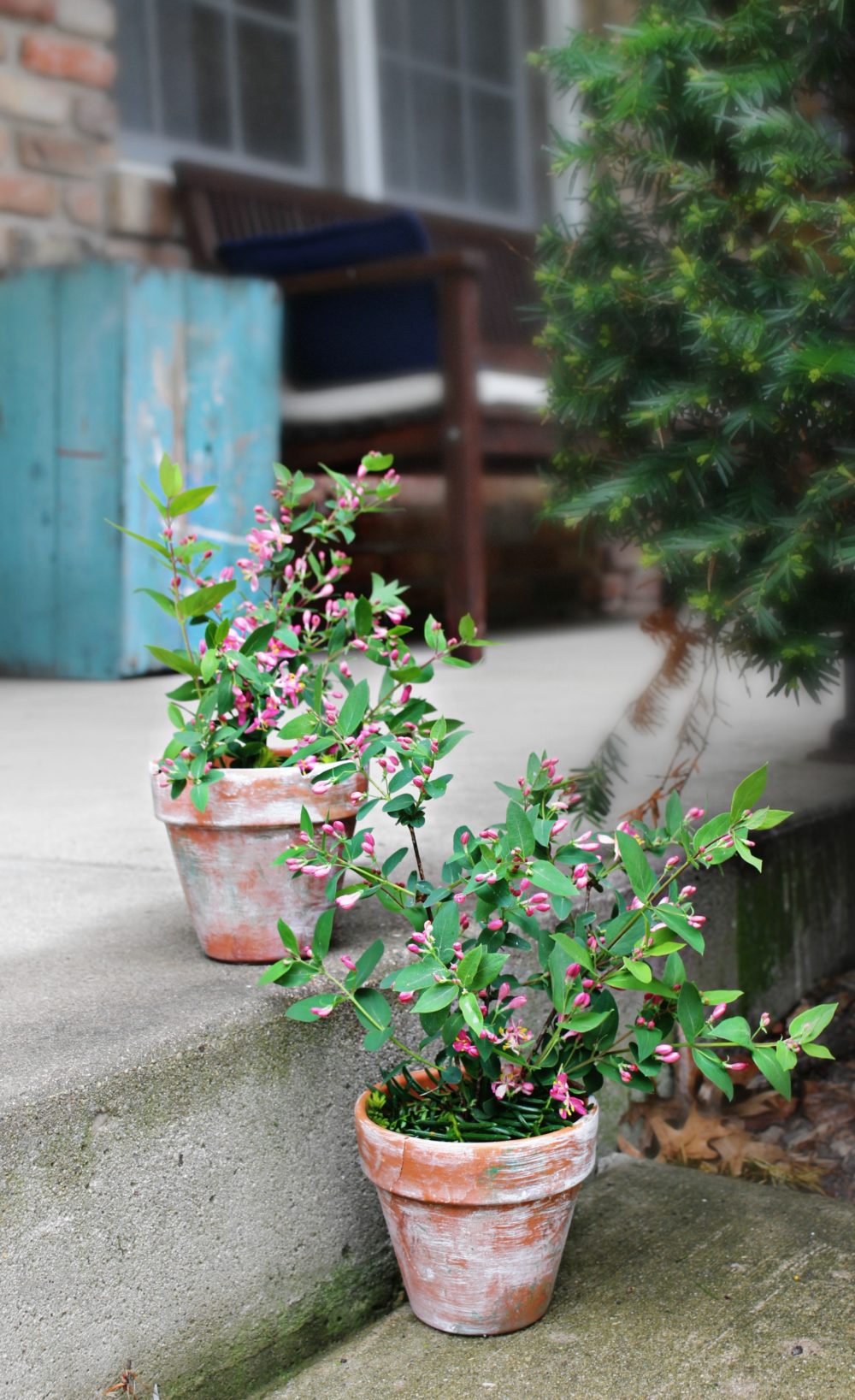 I love the worn out look on aged terracotta pots! It instantly adds a vintage, romantic touch to any home decor. I've always wanted to breath a little romanticism into my own decor and now my wish came true with these vintage terracotta pots I just made!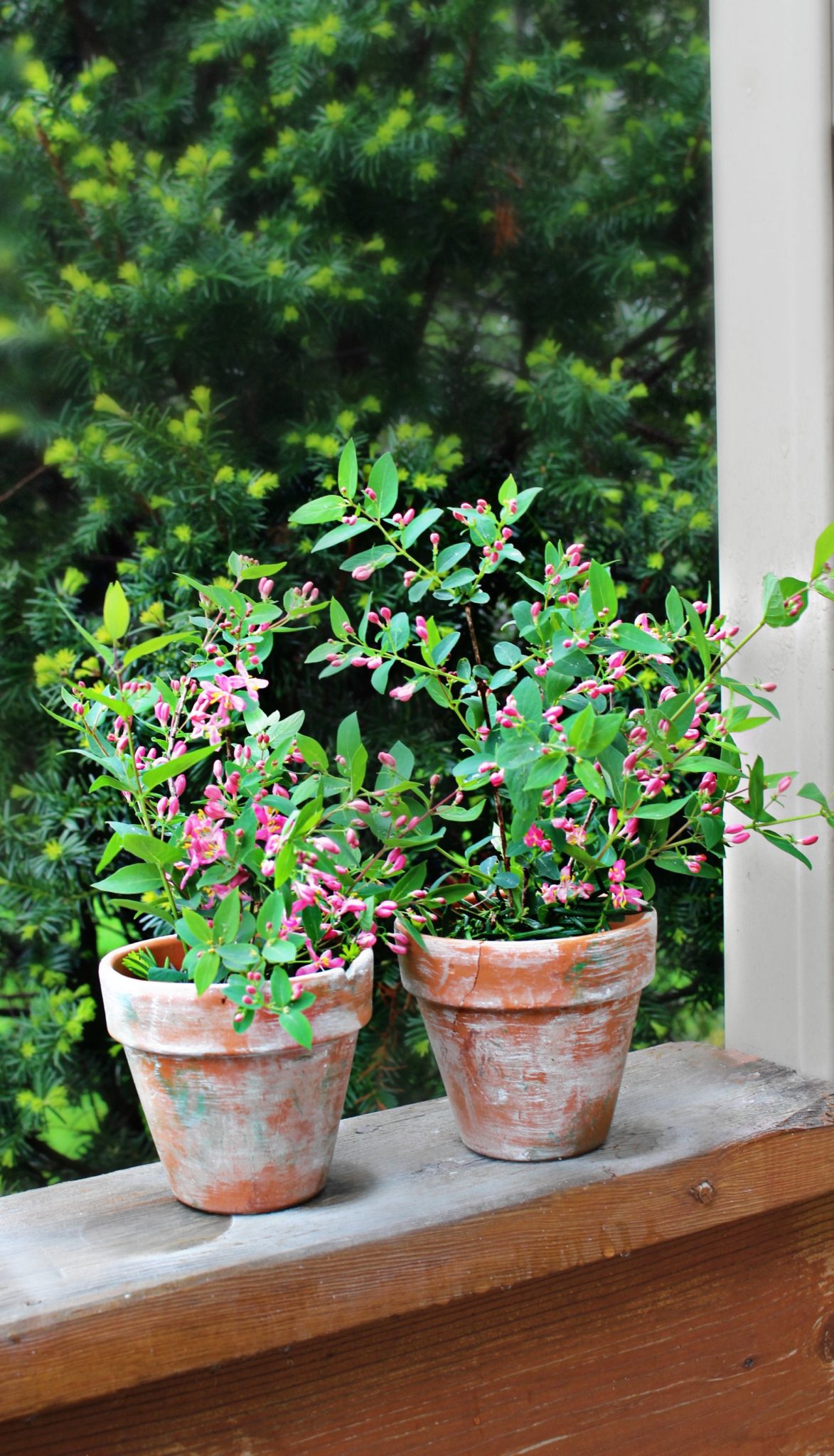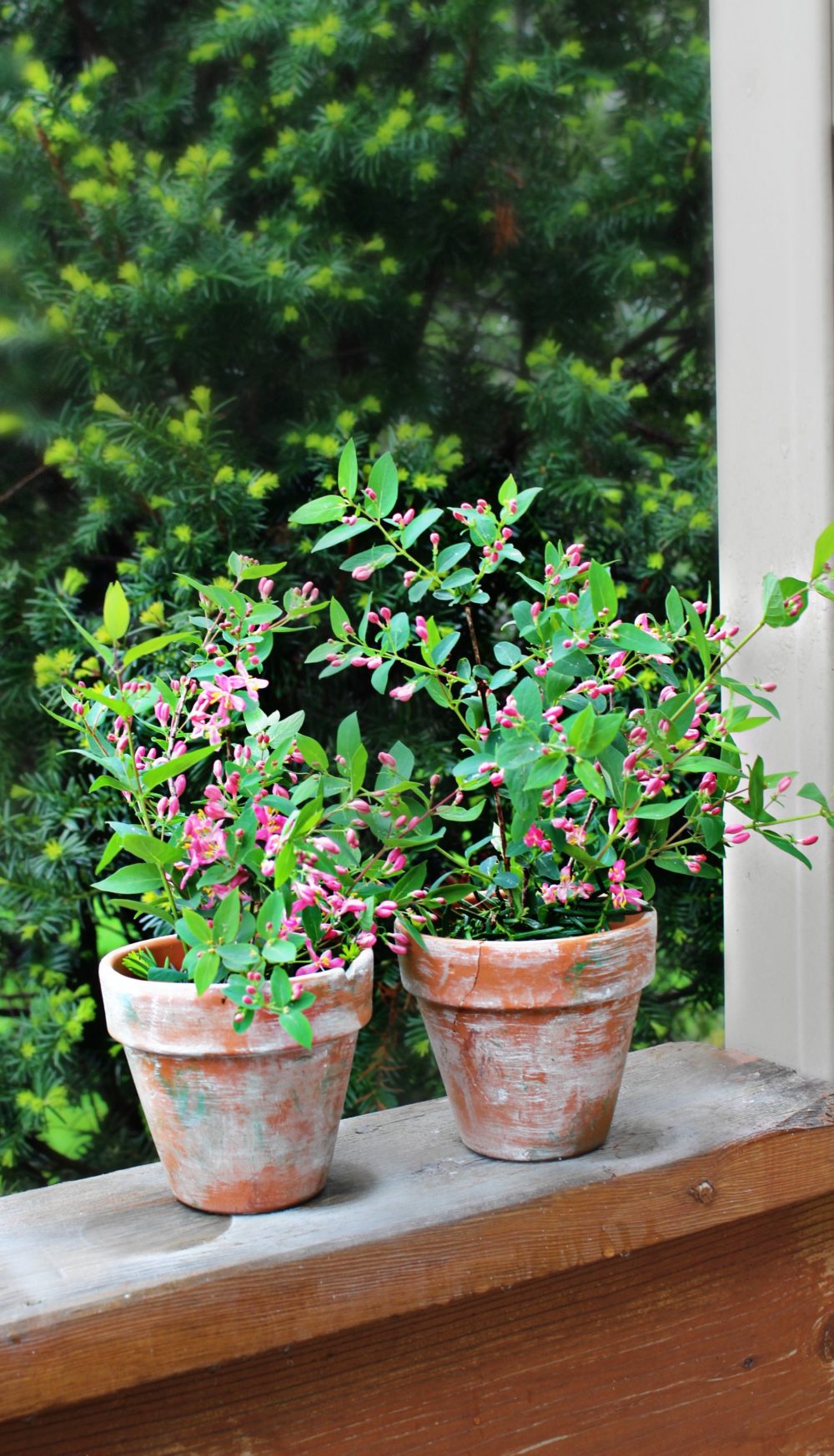 The vintage look can be achieved with any color but I happen to particularly like the white washed look, especially since my decor is mainly white-ish with a little touch of color here and there. I like moving my flower pots all the time and these aged terracotta pots would look great in the garden too, or on the porch. With white being a neutral color, they'll fit anywhere just perfectly!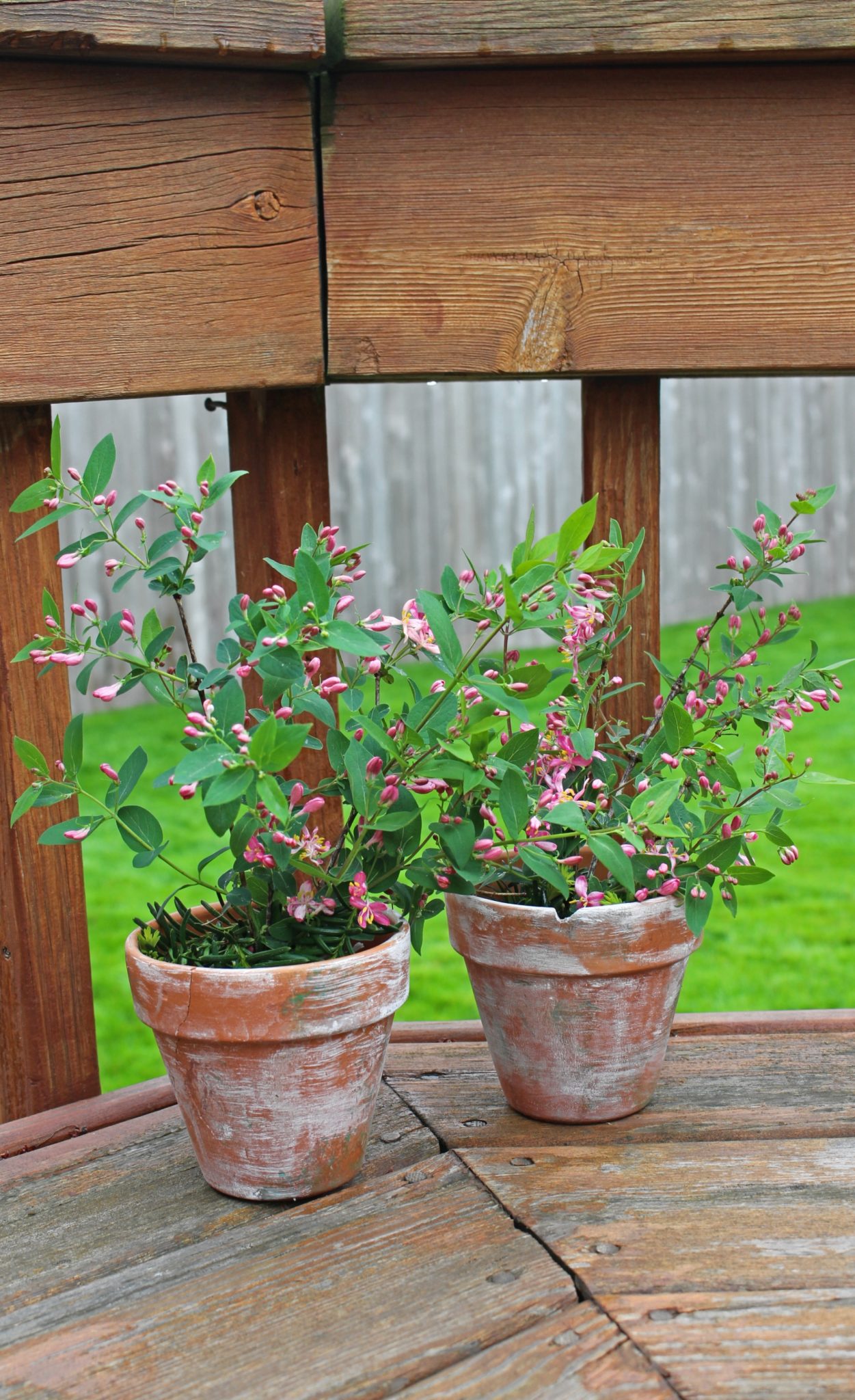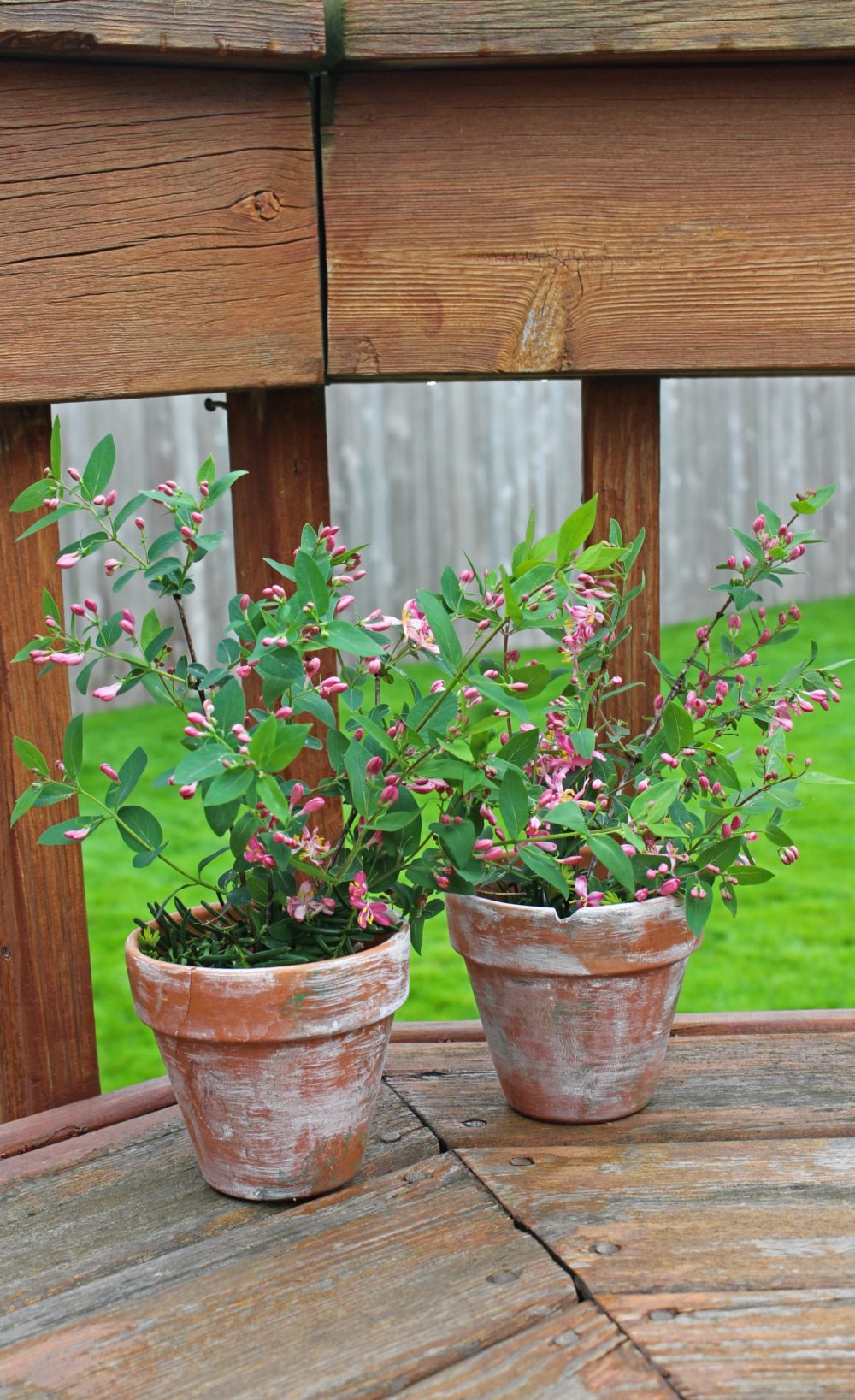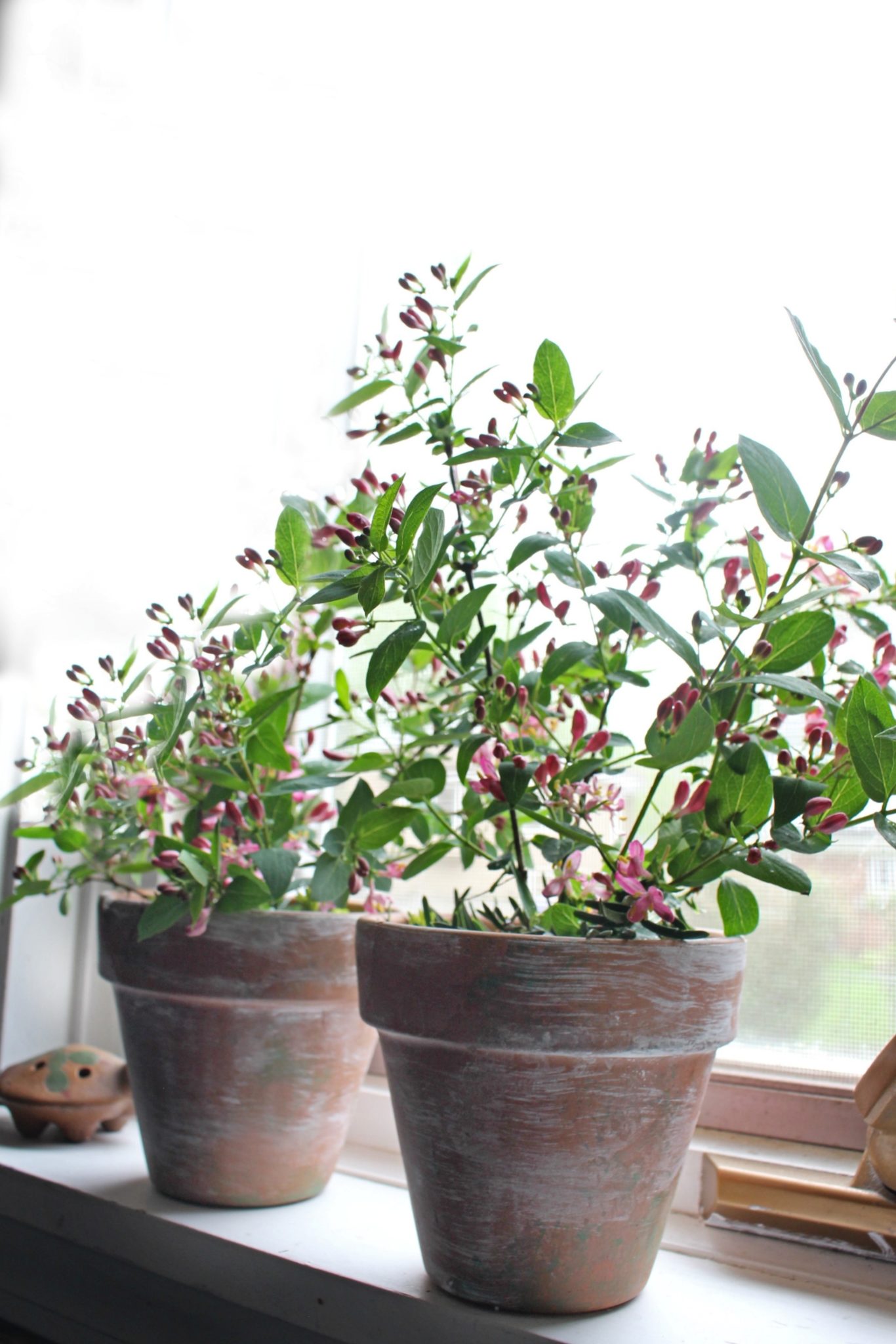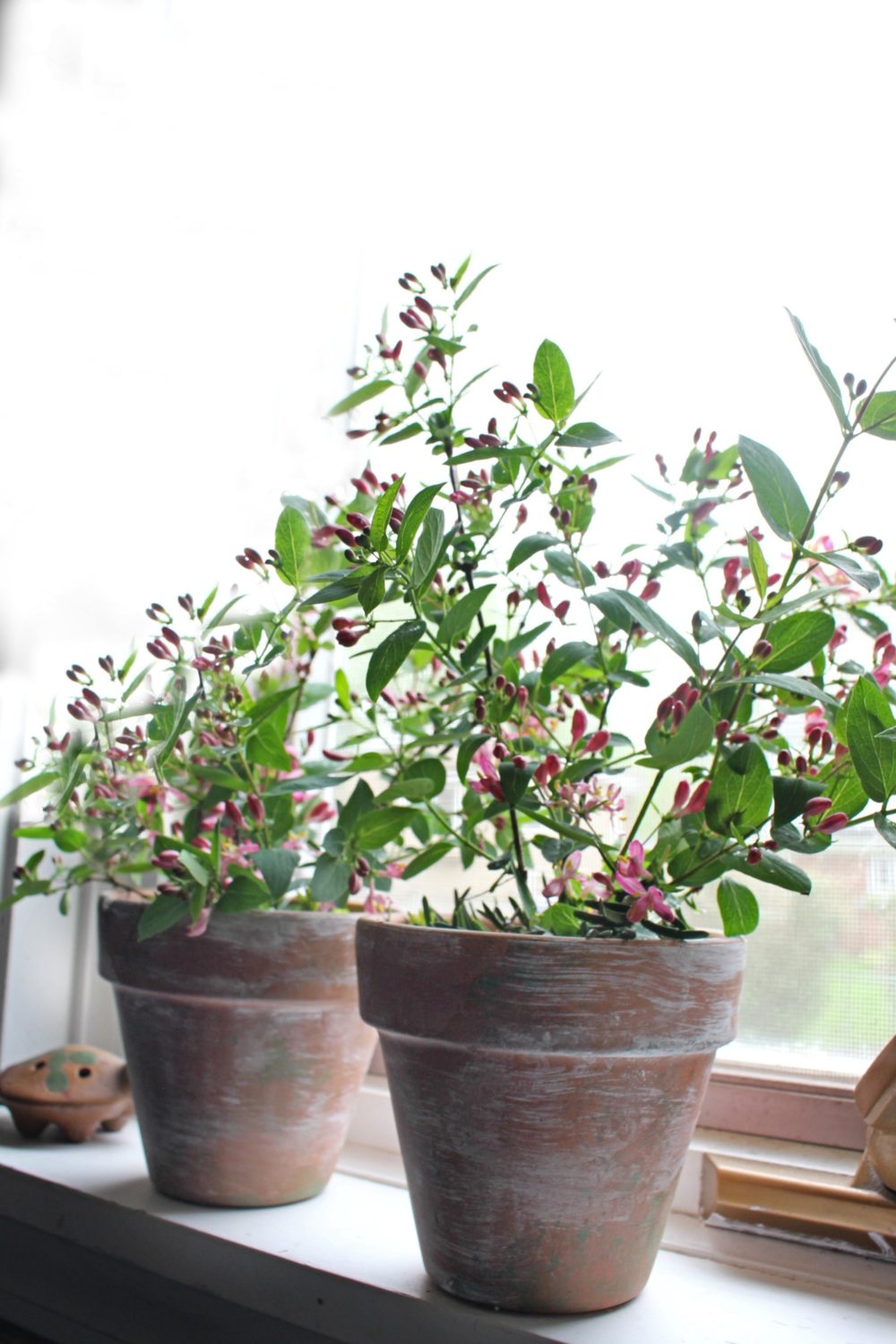 Aging terracotta pots is not only quick and easy but simple to do too since it uses such simple supplies like paint brush and water. You'll love making your own aged terracotta pots so much, you'll probably want to surround your house and garden with dozens of these beauties (please tell me I'm not the only freak here! lol)
Aged terracotta Pots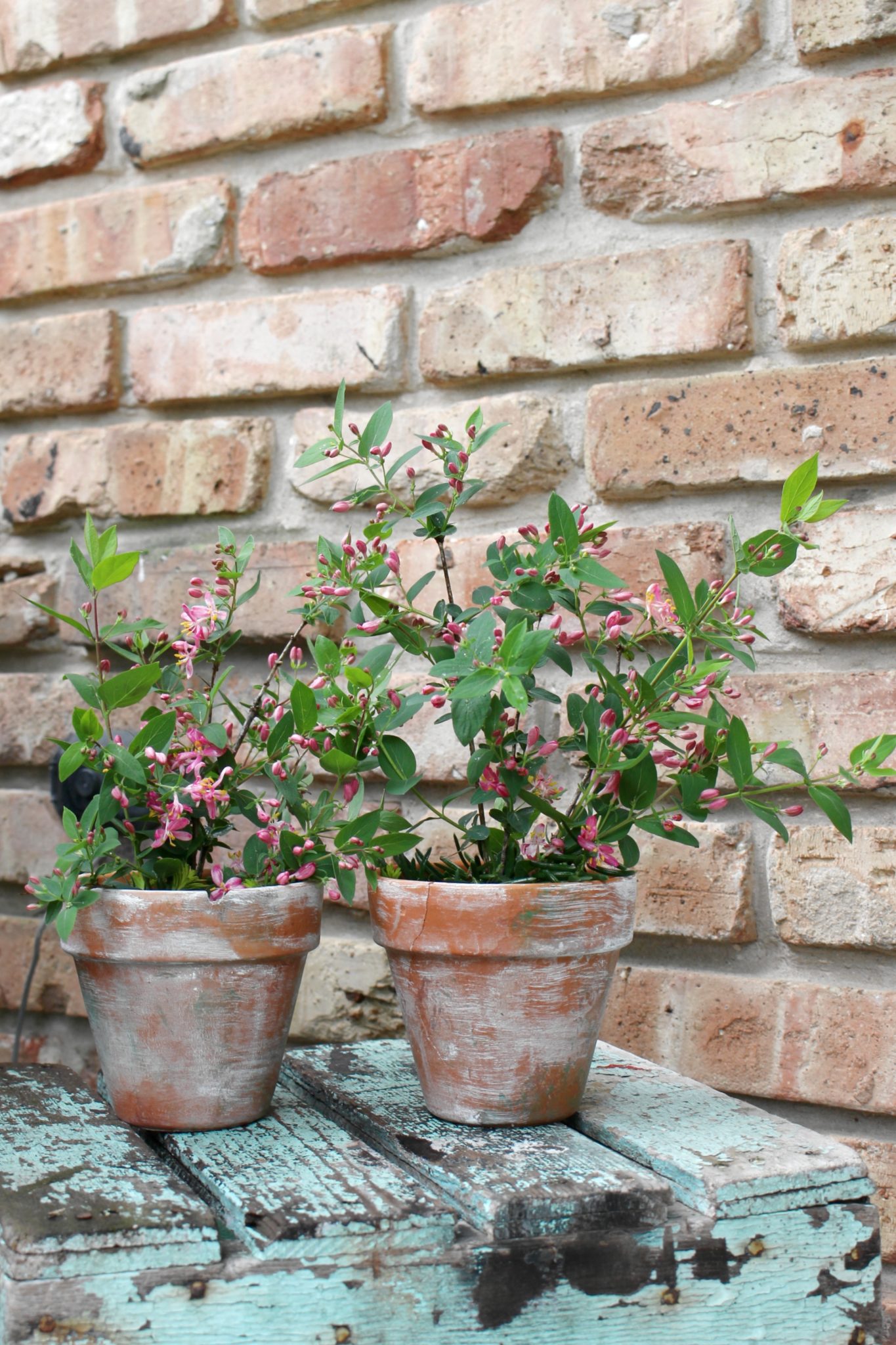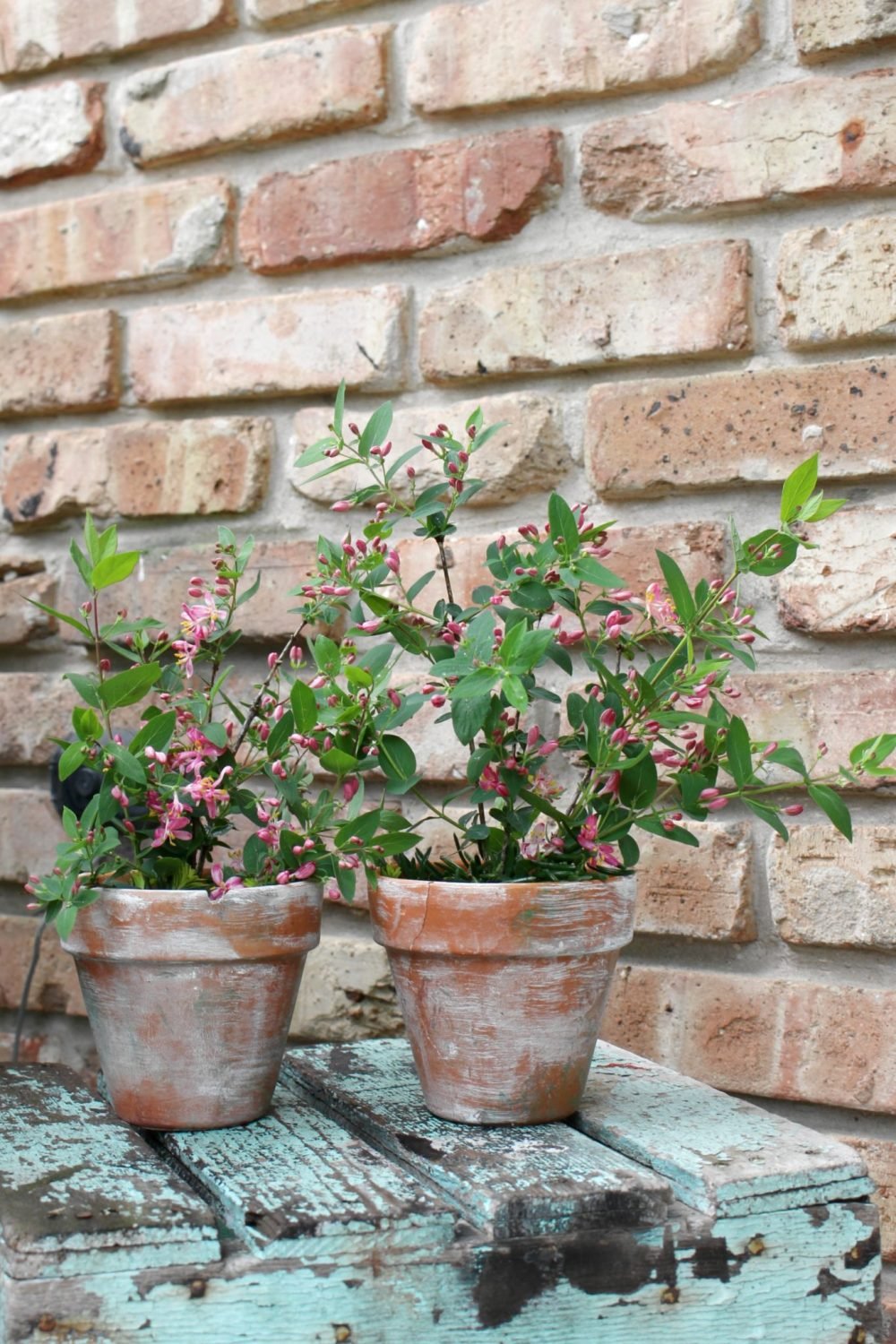 Materials:
2 new terracotta pots (choose some with defects such as cracks)
Brown craft paint
Green craft paint
White craft paint
Paper towels
Paint brush
Water
Stiff bristled brush used (for cleaning or dishes, etc.)
Directions:
Squeeze out a bit of brown paint and green paint. Use a dry, scrunched up paper towel to dip lightly into the paint and gently pat and smudge it onto the pot. Only do small sections on the pot so you leave a lot of terra cotta showing.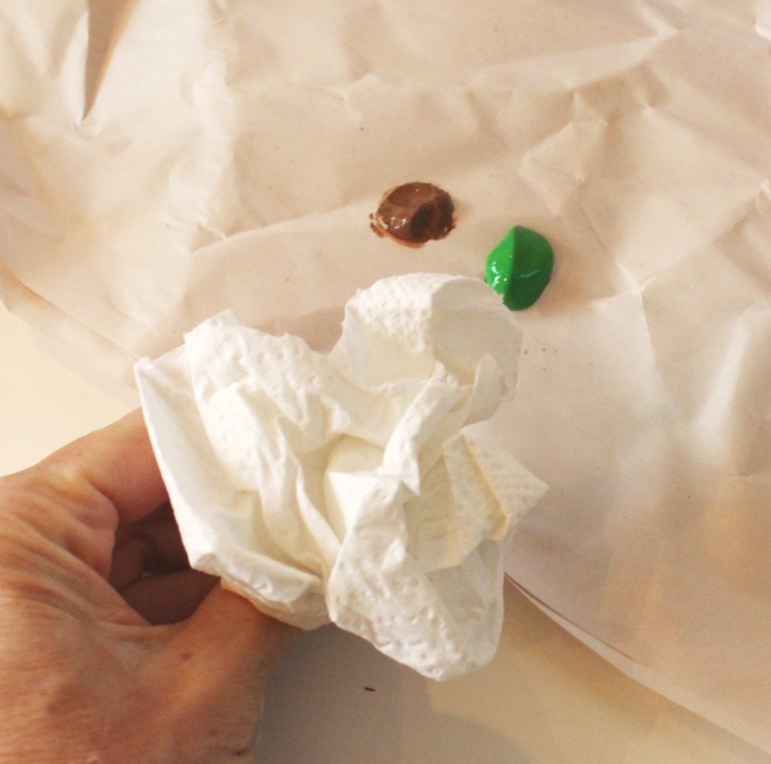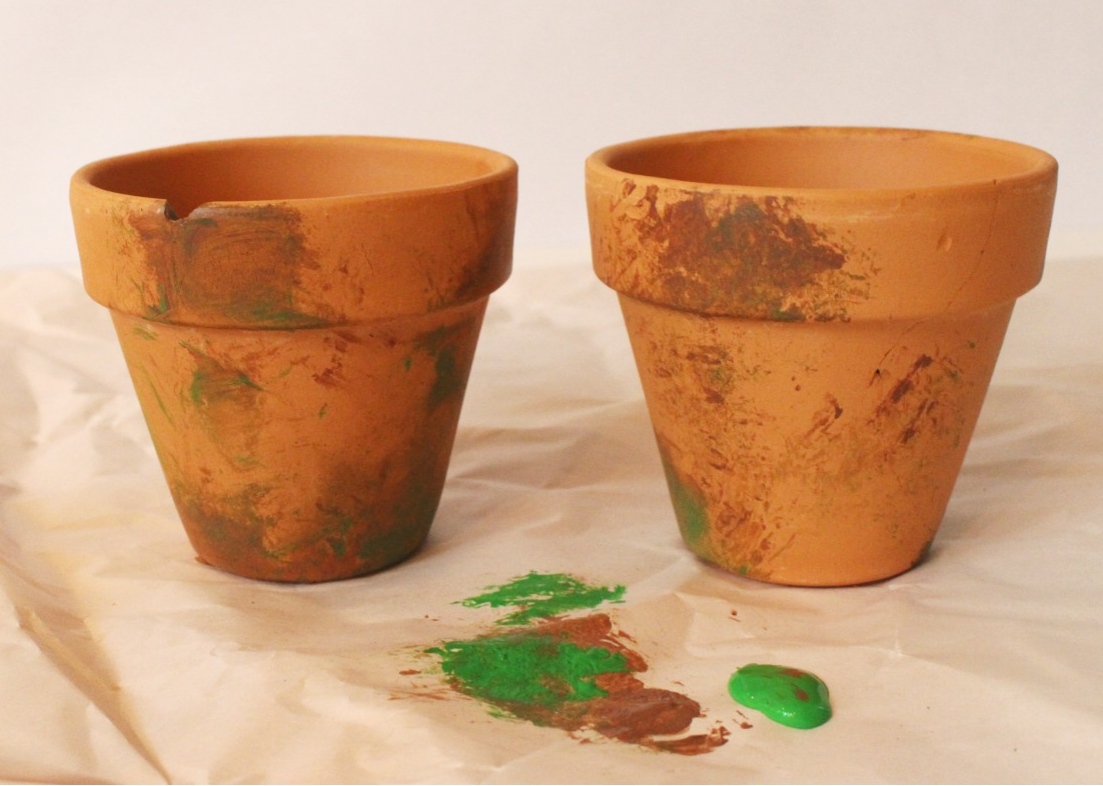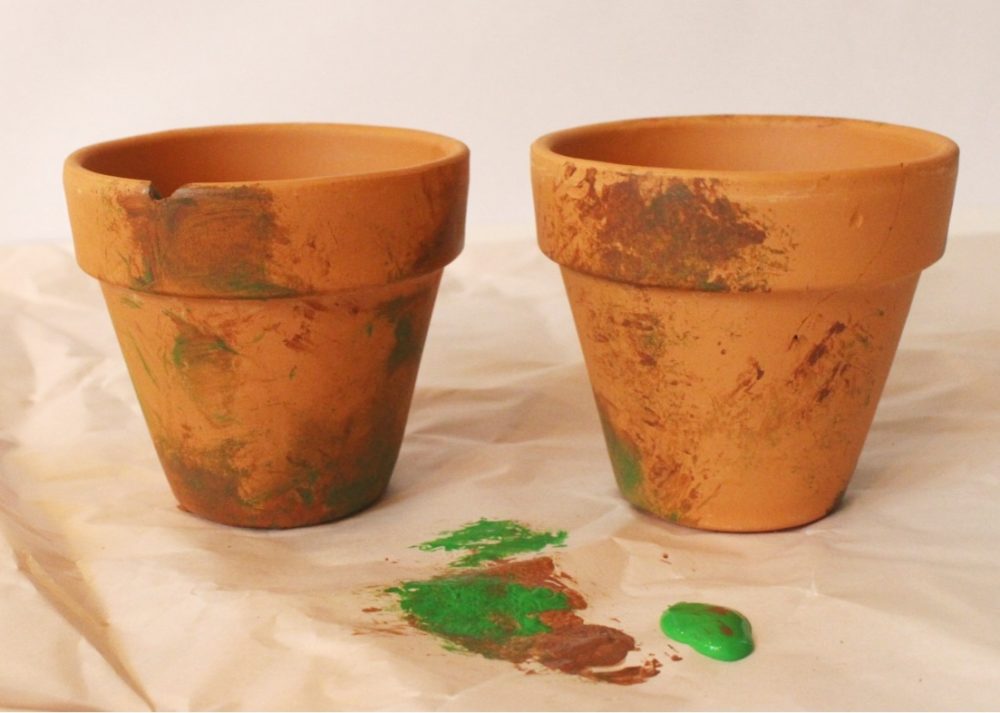 Squeeze out some white paint. Using a dry sponge paintbrush, spread white paint around the pot in horizontal lines. Make sure to use a little paint on the brush and a light hand on the pot.
Let this dry for only about 5 minutes.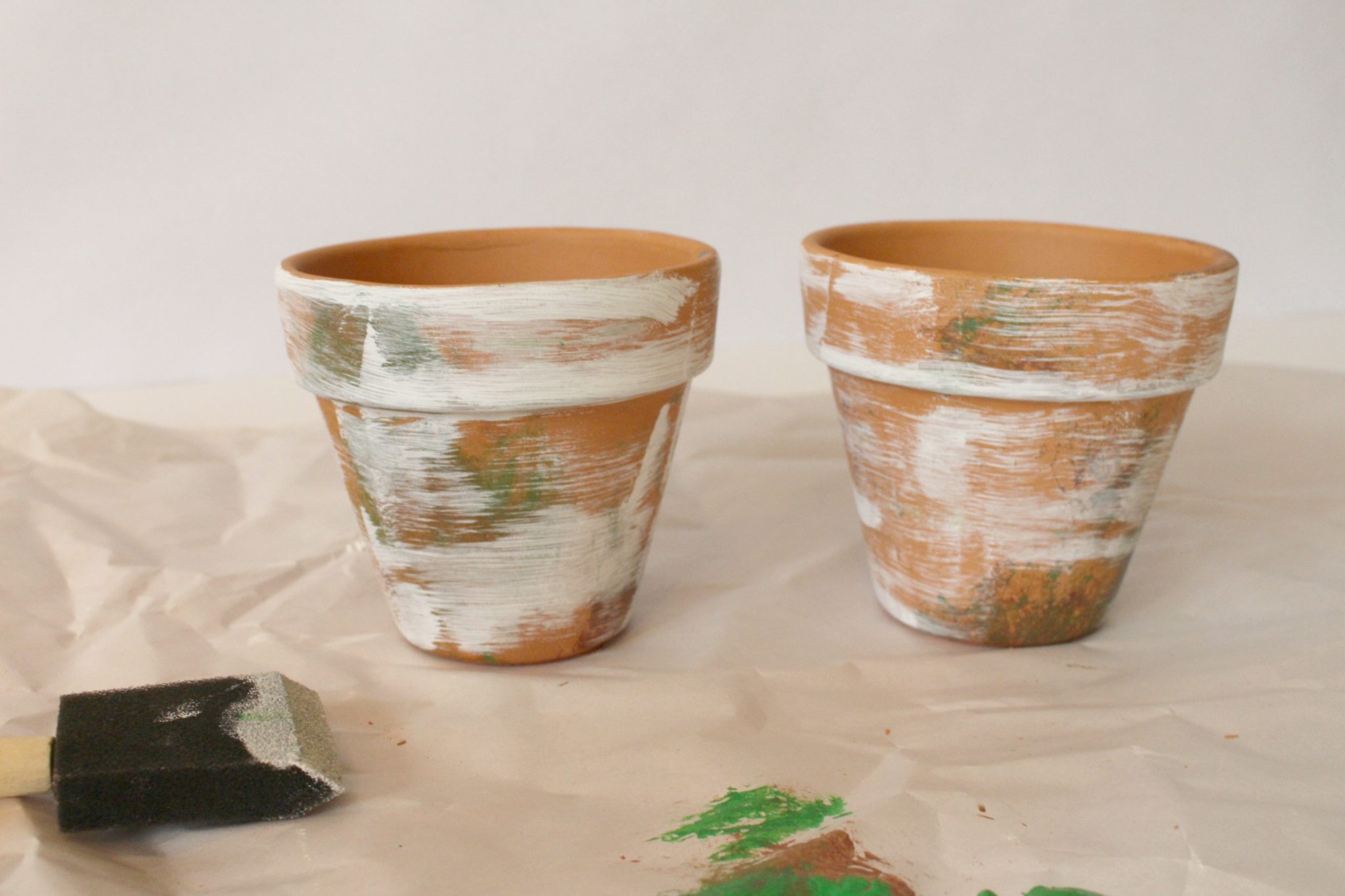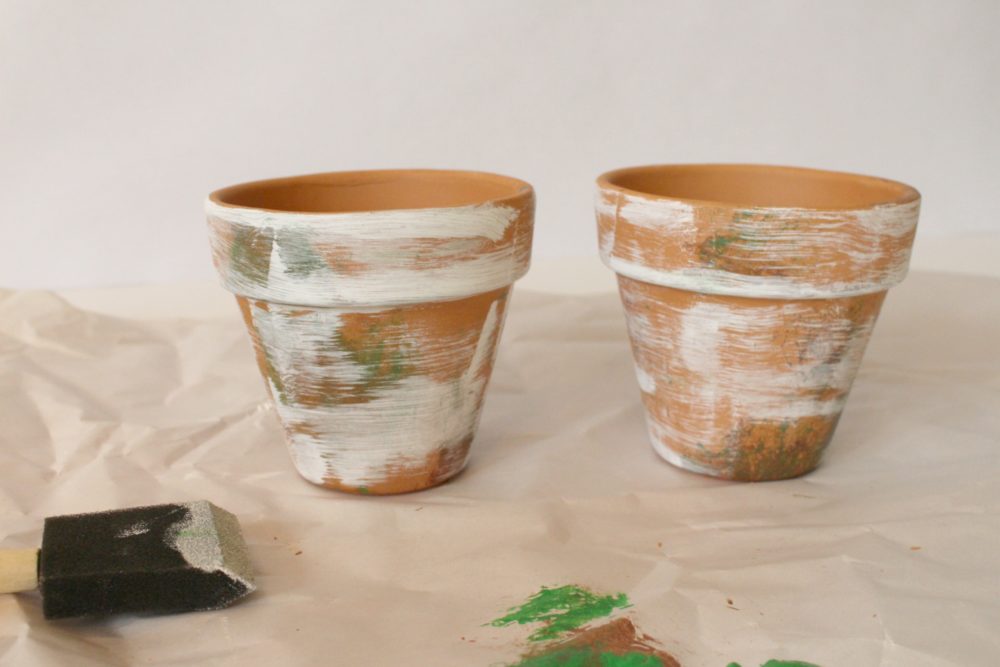 Spray the pots with water so that they are wet but not saturated.
Run the bristle brush around the pots horizontally to blend the paints and to remove some to represent aging. Use a light hand so that you do not take off too much of the paint. In some places where the white paint is too thick, use a circular motion to soften the lines.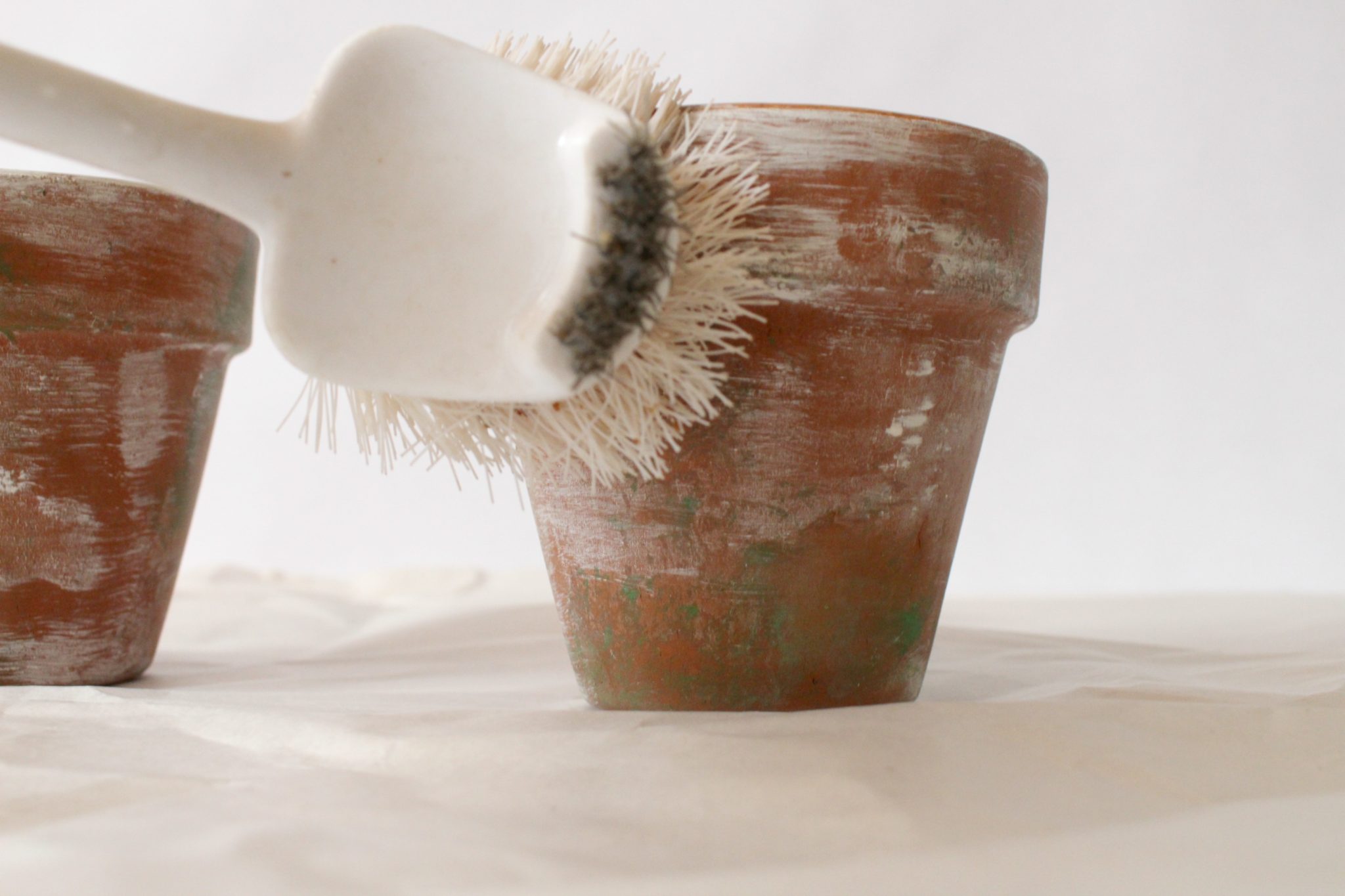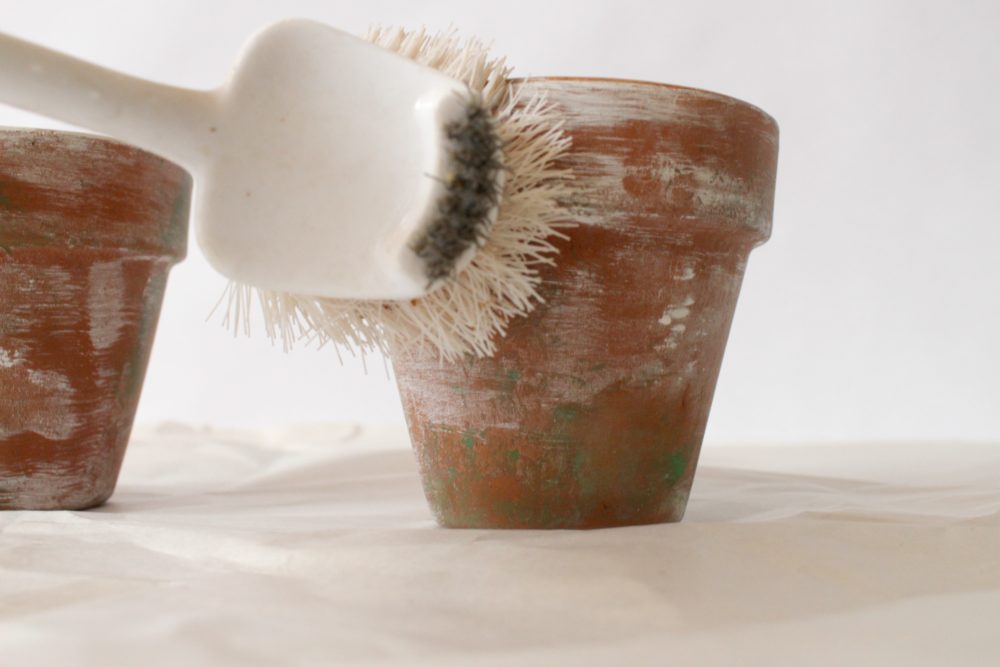 Set the pots aside and let them dry completely.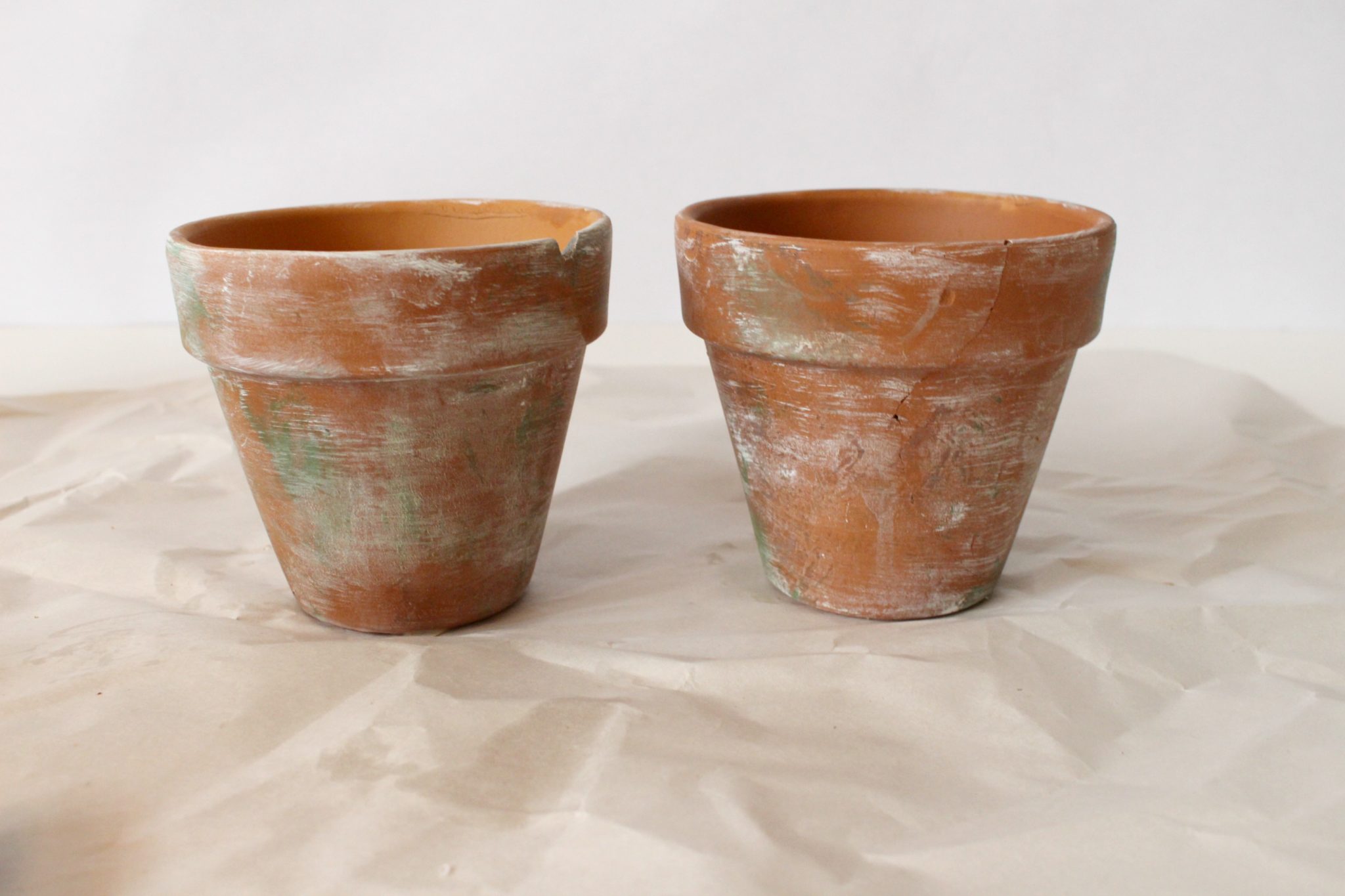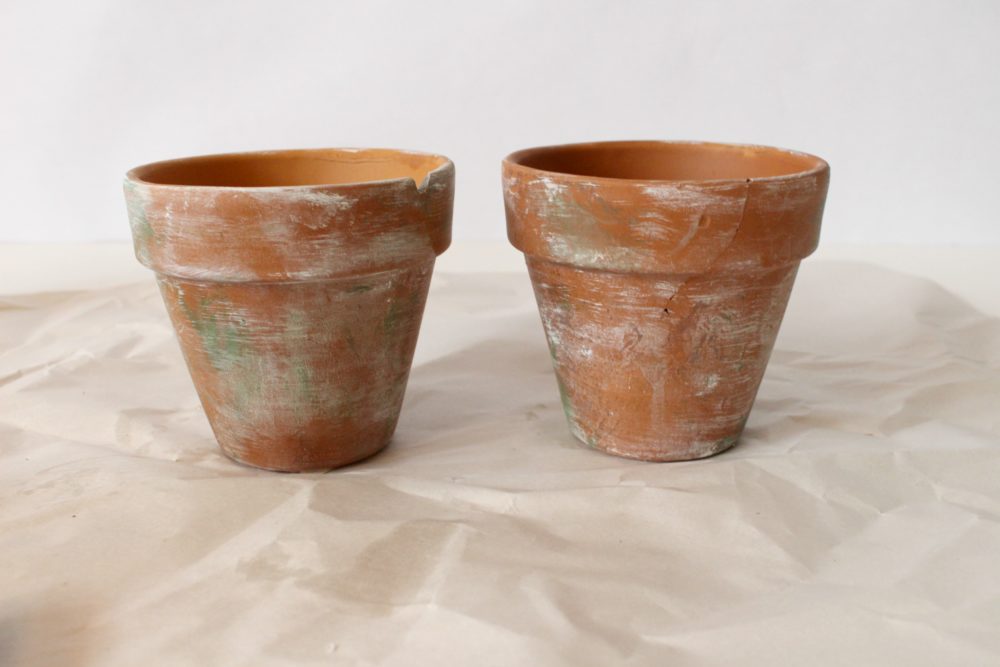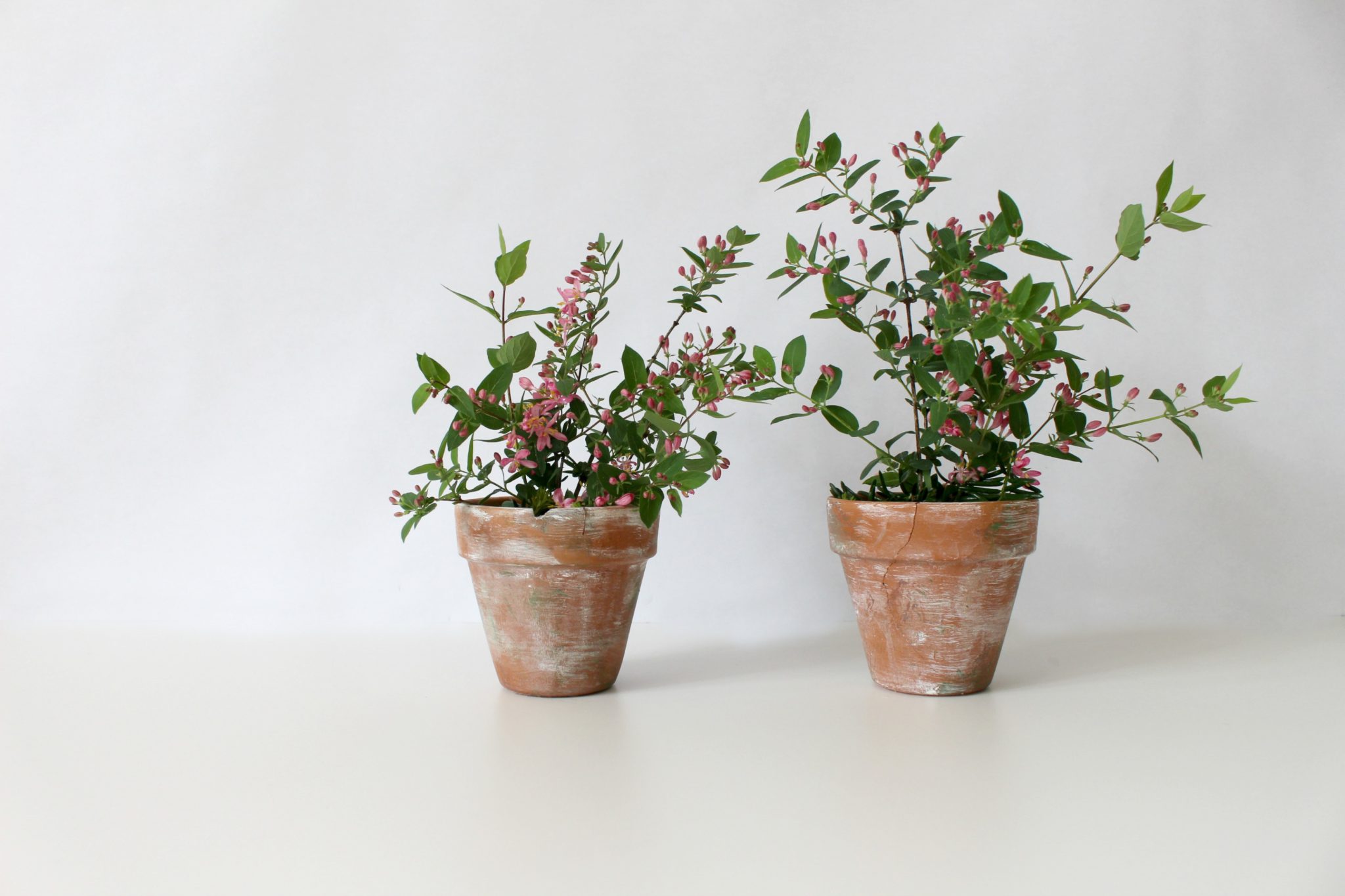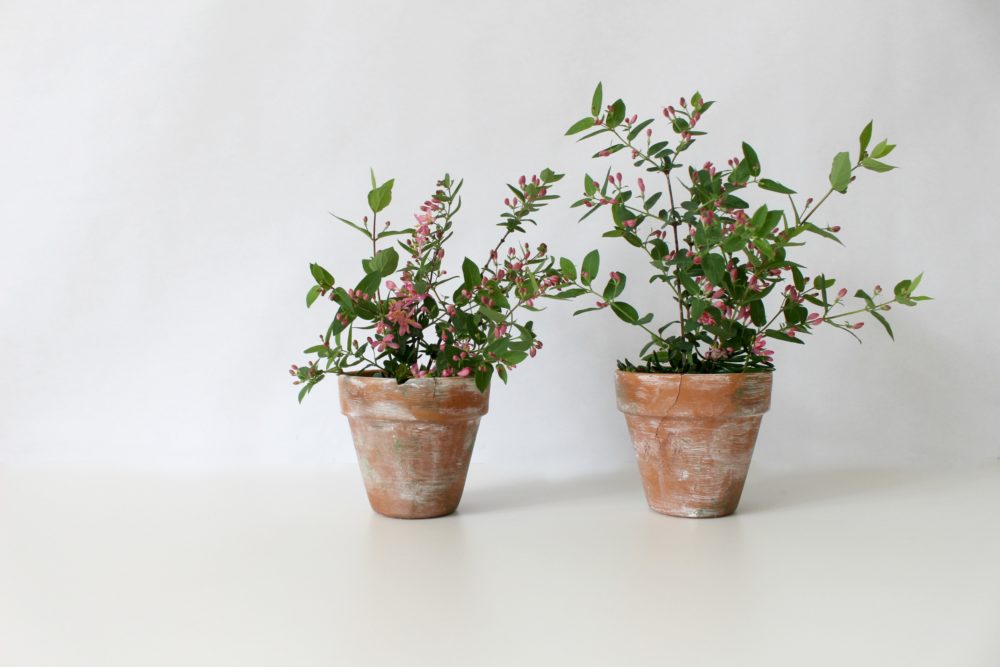 TIP: At this point you can spray the pots with a clear matte coat of spray paint to seal them if you like.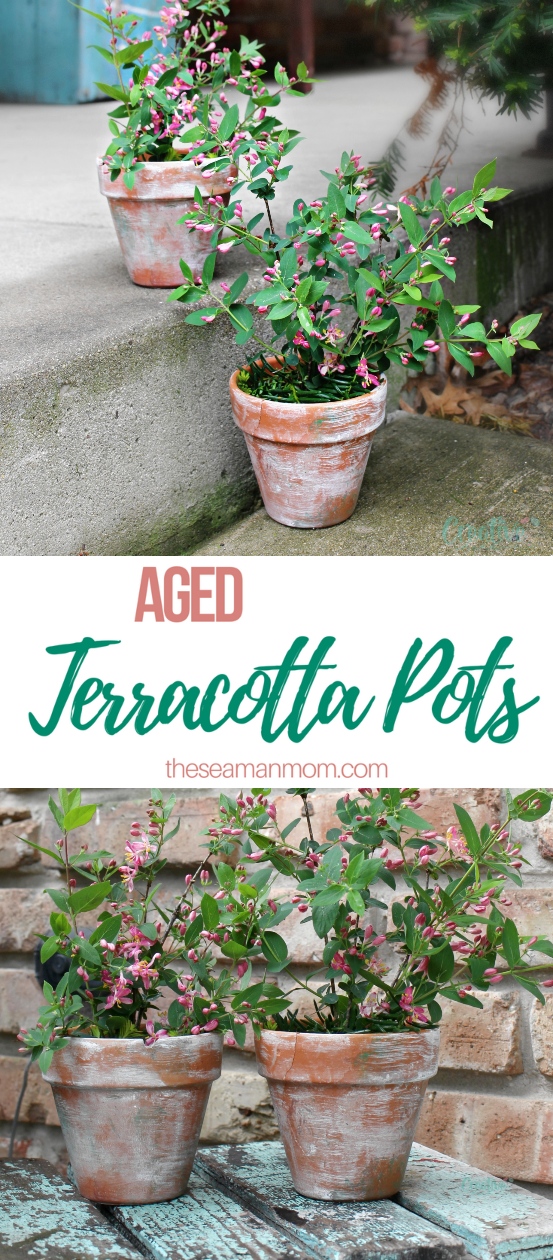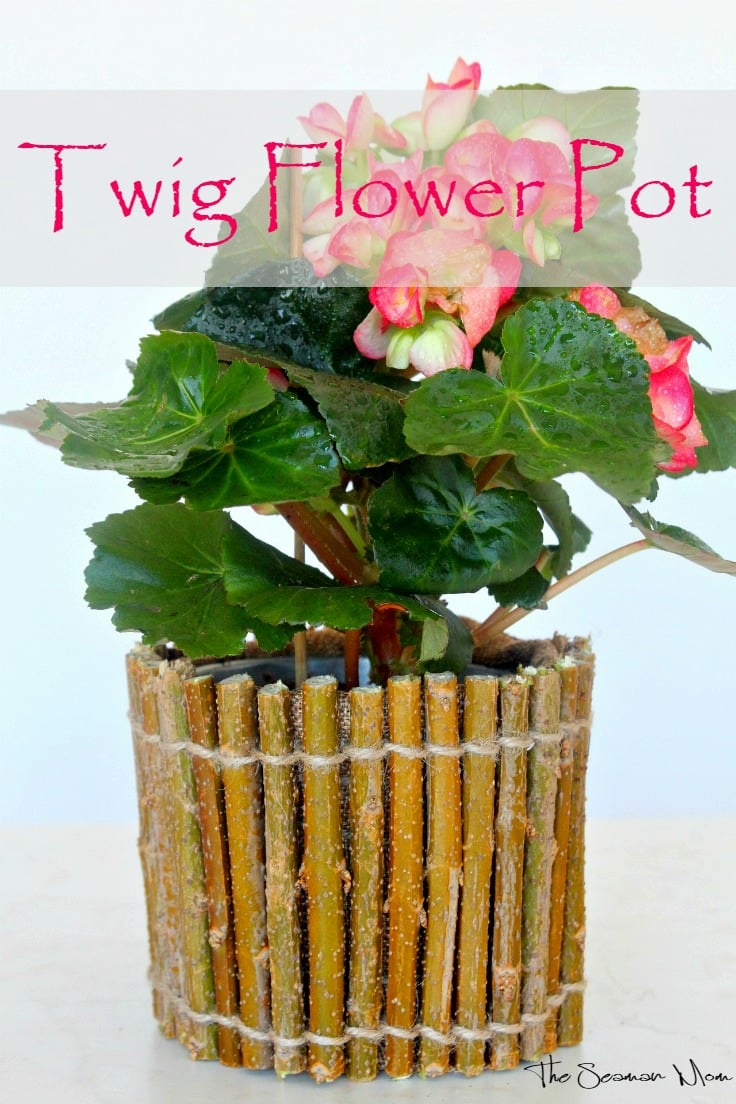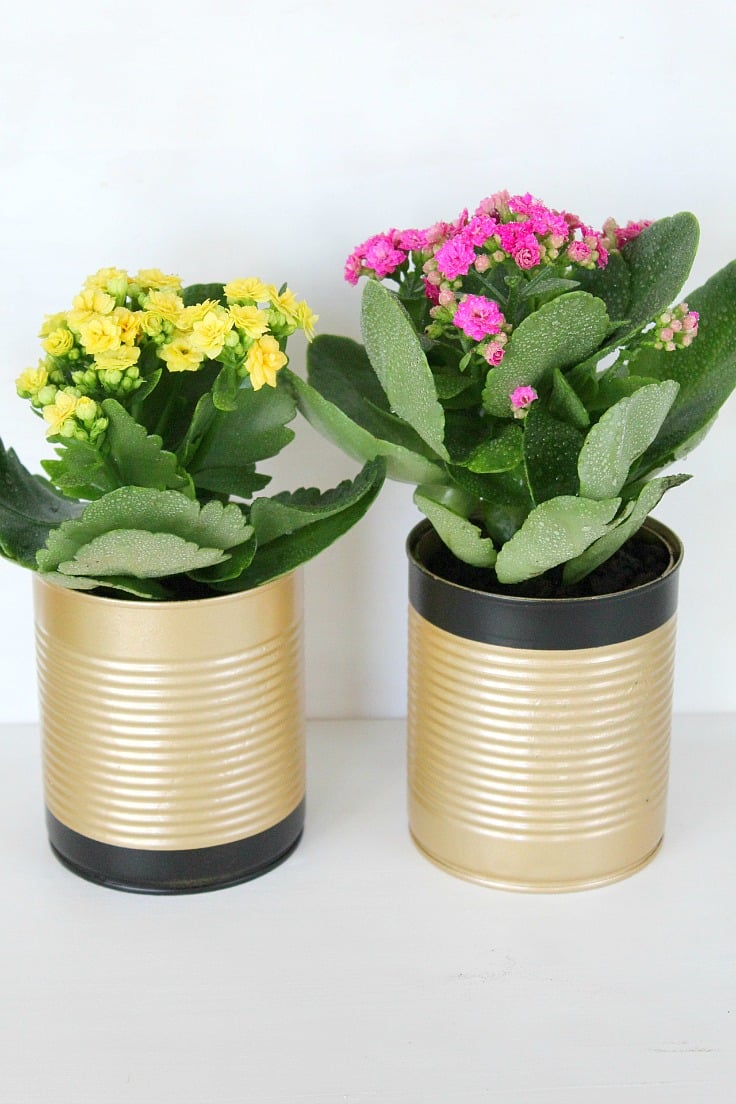 Most popular craft