If you're not cooking for a large crowd for Thanksgiving, roasting a whole turkey might seem like such a waste. This brined roasted turkey breast might be the best option for you!
Brined Roasted Turkey Breast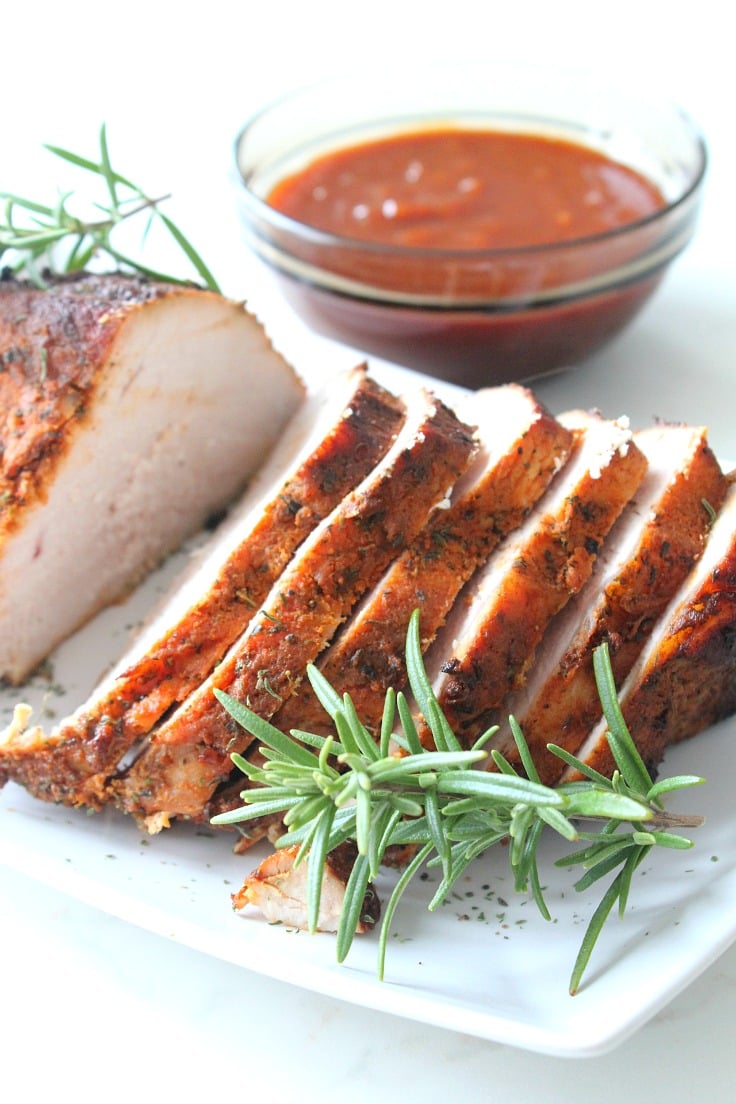 We love turkey and we find ourselves roasting or barbecuing some all year round. Because let's be honest here, turkey isn't just for Thanksgiving and Christmas! But turkey can dry out even if you cook it low and slow. Plus, most times a whole turkey is a bit too much for us, it's just not justifying the time and efforts involved. This brined roasted turkey breast recipe will solve all problems.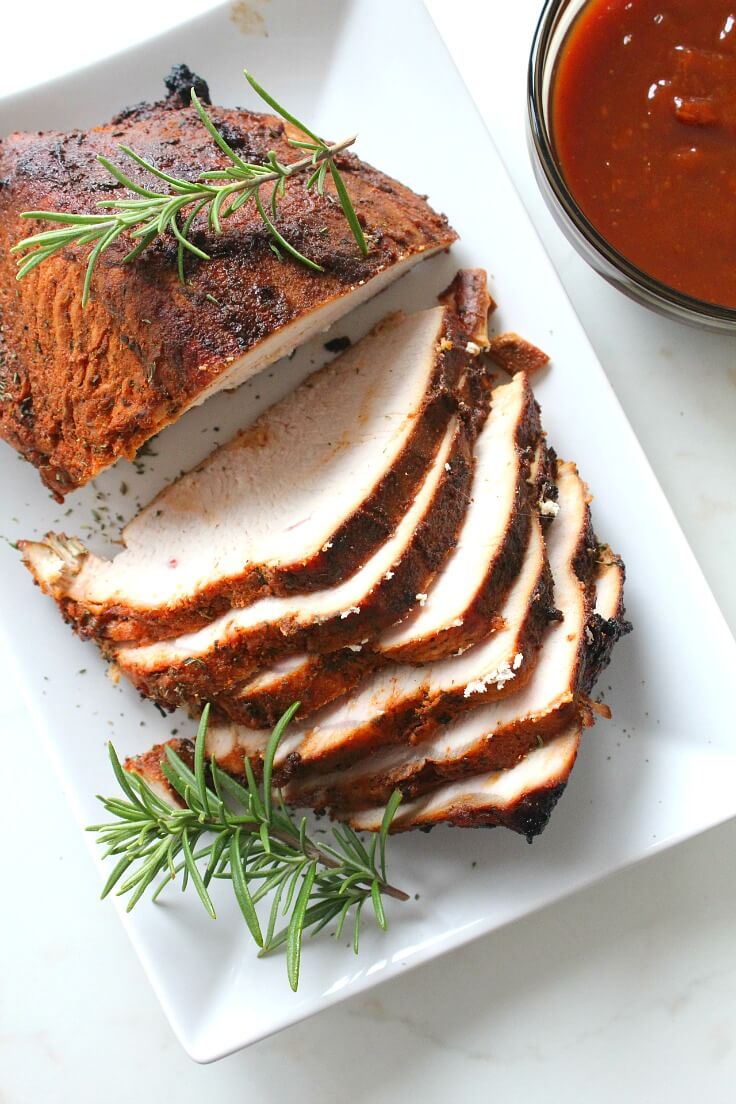 Brining will add moisture and if you add flavoring to your brine, it will give you a deliciously flavored turkey meat too. A brined roasted turkey breast will turn out tender and juicy on the inside, with a beautiful, slightly crisp skin if you decide to keep the skin on. As I'm watching calories these days, I removed the skin but the outside of my turkey breast still got the right amount of crispiness, just as I needed.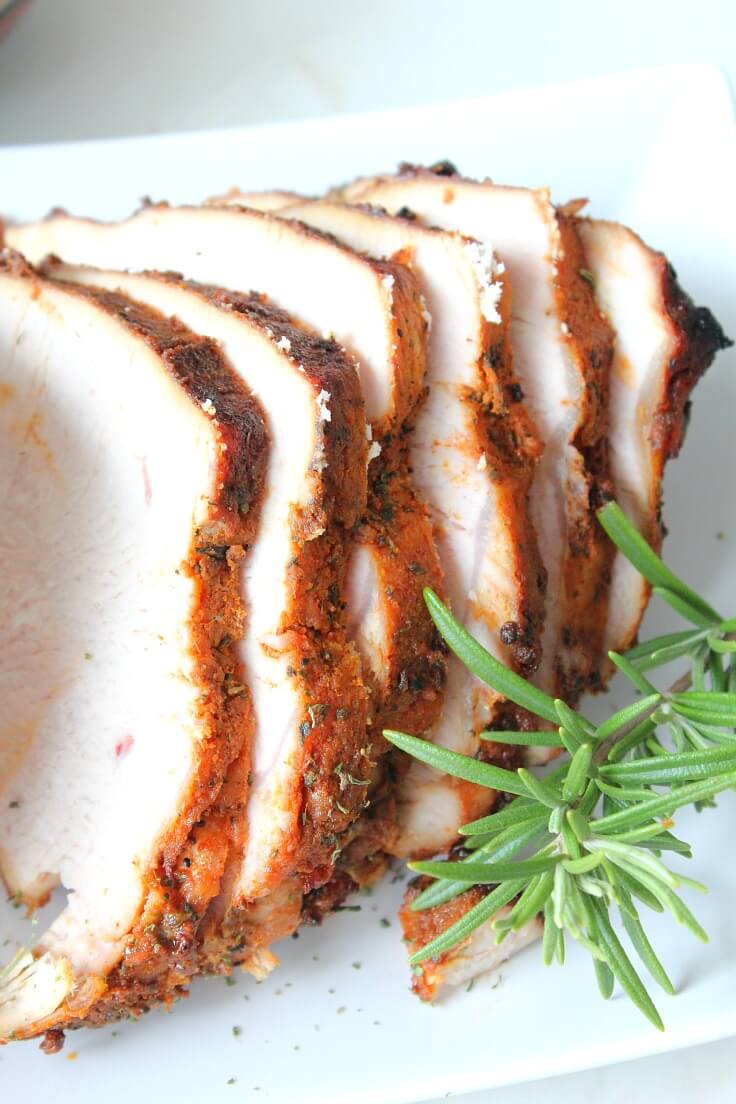 As for the rub in this brined turkey breast recipe, I used chili and paprika powder, dry thyme, black pepper, sugar and brown sugar but you could obviously adapt it to your liking. I think a little orange zest would also work wonders to this recipe. And don't even get me started on garlic! If you are a garlic freak as myself, you know what I'm talking about; pure heaven!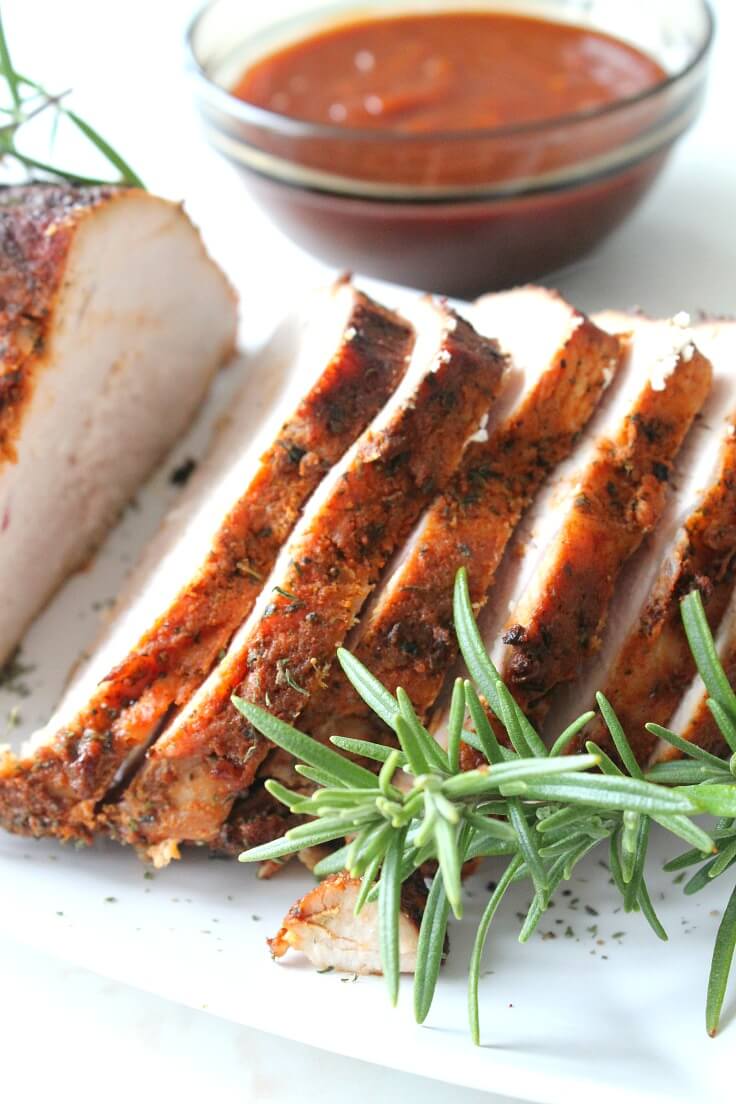 So if you're looking for some versatile, flavorful turkey recipe, this brined roasted turkey breast is it. Give it a try, you will want to make this over and over again, not just at Thanksgiving! We served this with a cranberry orange sauce which recipe I'll be sharing tomorrow, so stay tuned.