Article may contain Amazon & affiliate links. As an Amazon Associate I earn from qualifying purchases at no additional cost to you.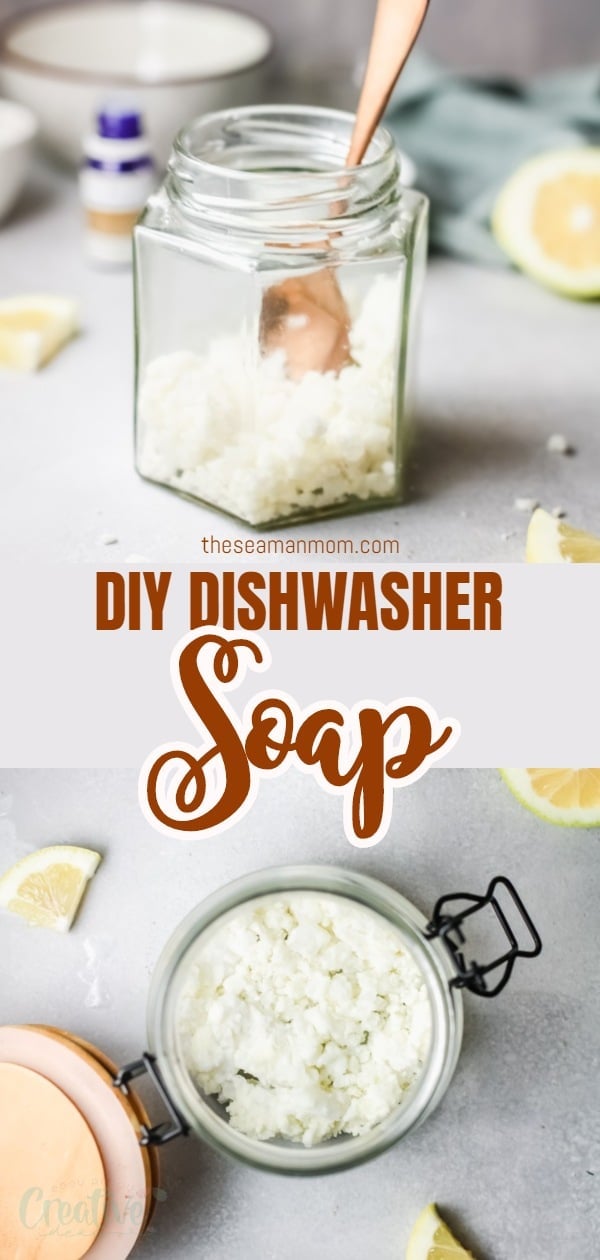 This is a simple tutorial on how to make your very own natural DIY dishwasher soap without using harsh and artificial chemicals. Best of all? It will leave your dishes squeaky clean, shiny and smelling amazing! Keep a jar right next to your dishwasher, you'll love to use it often!
DIY dishwasher soap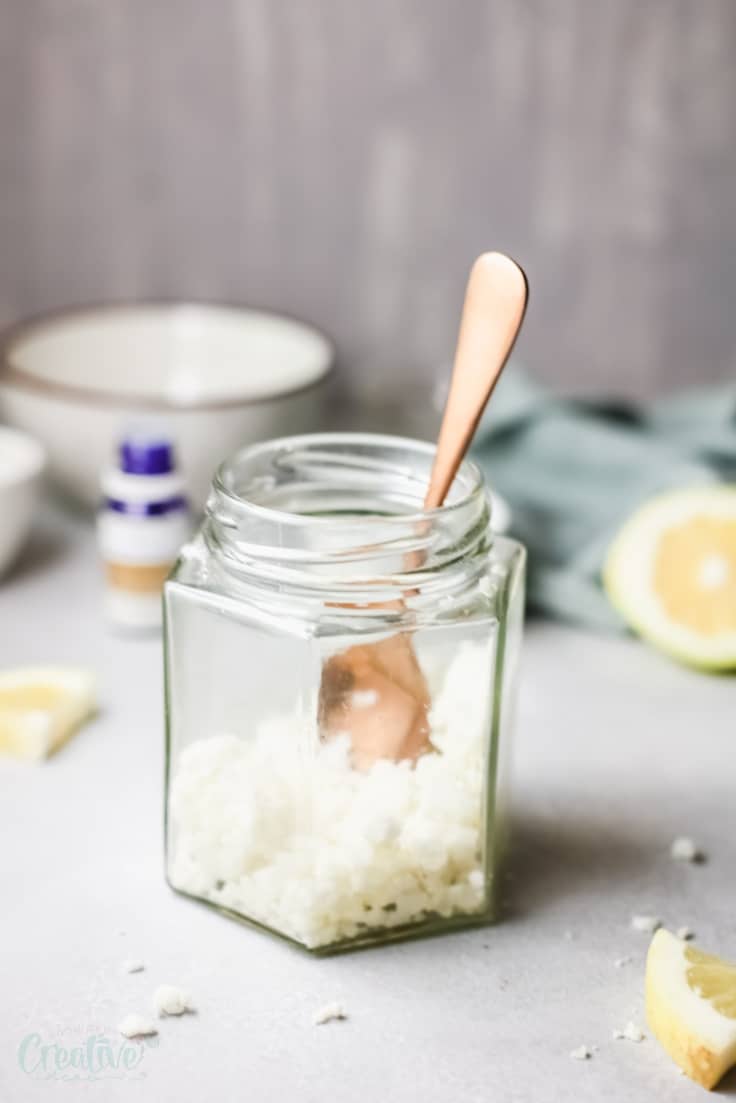 This DIY dishwasher soap is so powerful it can probably beat any one you get from the store! It also smells heavenly thanks to the addition of essential oils. You just need to place a couple tablespoons of this natural dishwasher soap in your dishwasher next time you want to do the dishes and they will come up fresh and spotlessly clean!
I'm going to be honest with you, every time someone told me to try all natural cleaning products I was hesitant. I used to think they were not that powerful and that they couldn't get the job done like the store bought ones, with their shiny tags could. Oh, boy! I was so wrong!
More cleaning ideas you will love:
This recipe calls for a couple of all natural ingredients you probably alredy have on hand or can get at your local supermarket, nothing weird or complicated here! Baking soda cuts through the grease so it's the main reason your dishes come out clean and shiny. Dish soap helps to create the foam so every single spot gets tackled. Vinegar is a powerful antibacterial and finally salt gets rid of all the water stains so your dishes and glasses come up sparkly!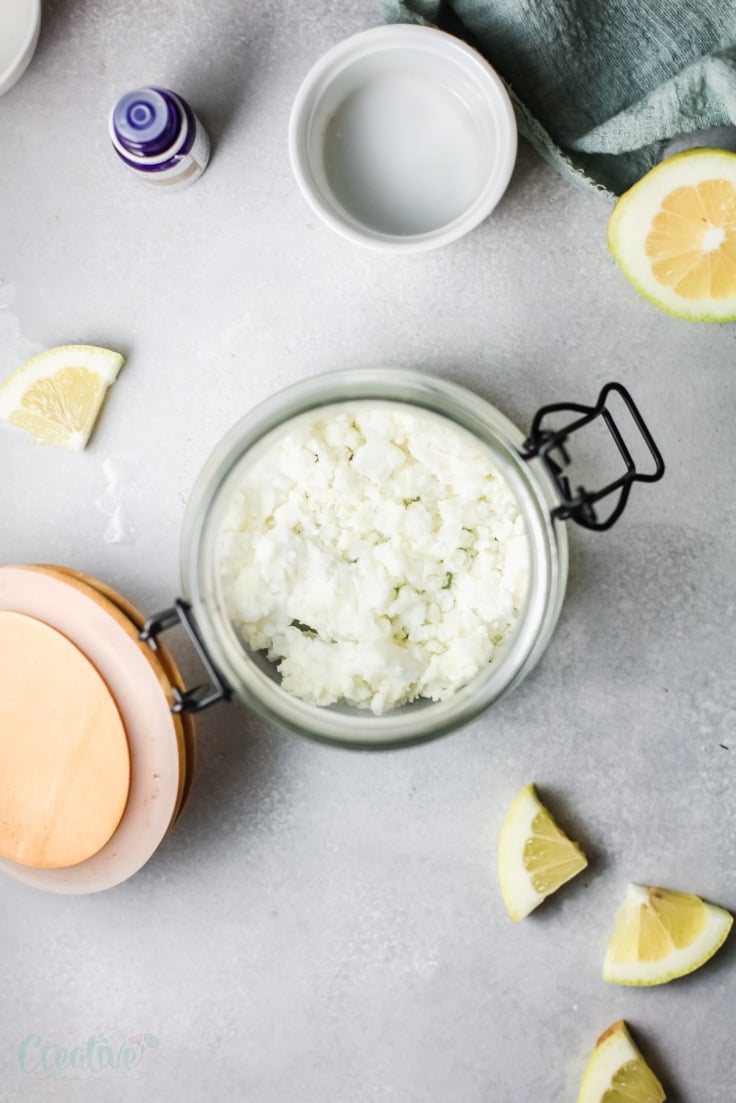 How to use an all natural dishwasher soap
Just use your soap as you would any commercial one. Place around 2 Tbsp of the mix in the soap compartment of your dishwasher and you are all set.
Store it for up to 3 months in a dark and dry place to keep it fresh and smelling amazing.
So lets see what you need to make your own dishwasher detergent!
Homemade dishwasher soap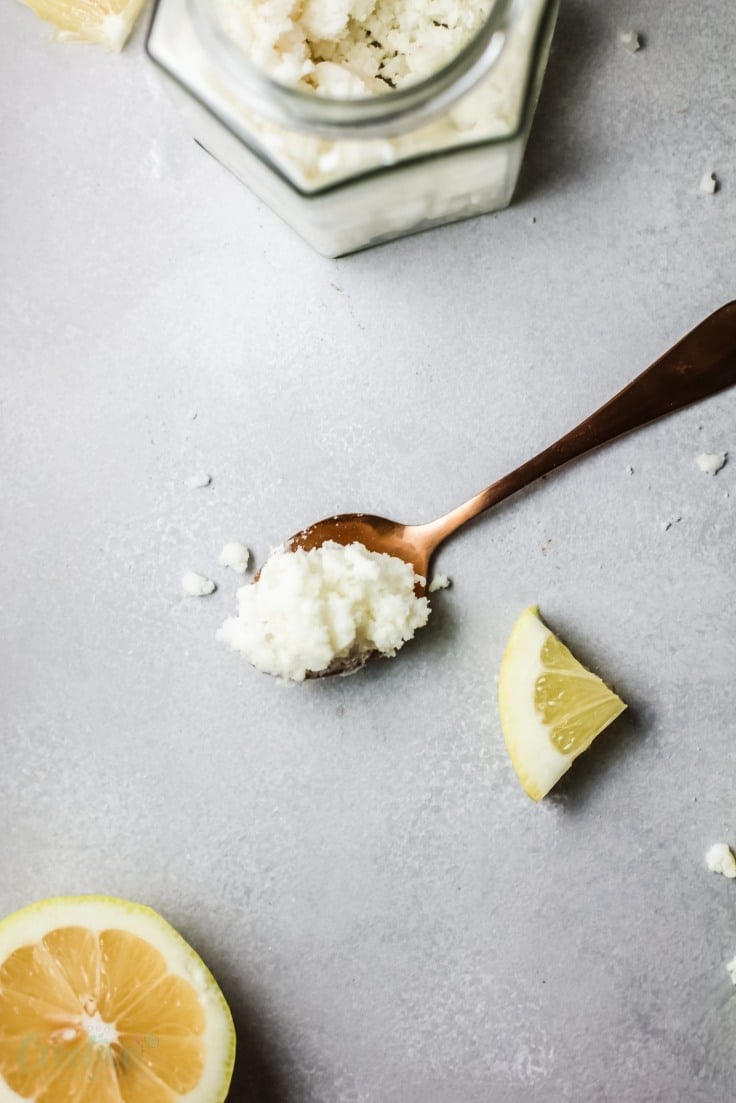 Supplies:
1 Cup baking soda
½ Cup salt
1 Tsp organic dish soap
2 Tbsp vinegar
5 drops essential oils
Directions:
1. In a small bowl combine baking soda, salt and essential oil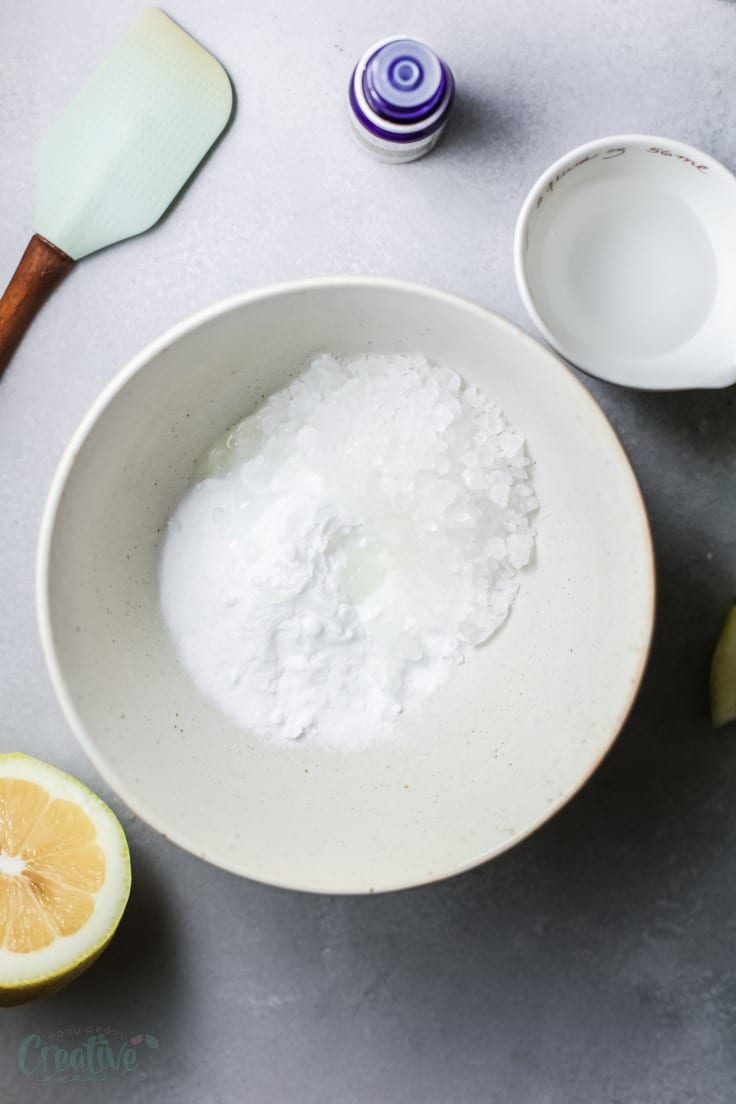 2. Add the dish soap and mix to combine.
3. Slowly pour in the vinegar, mixing constantly and waiting for the fizzing to stop before adding more.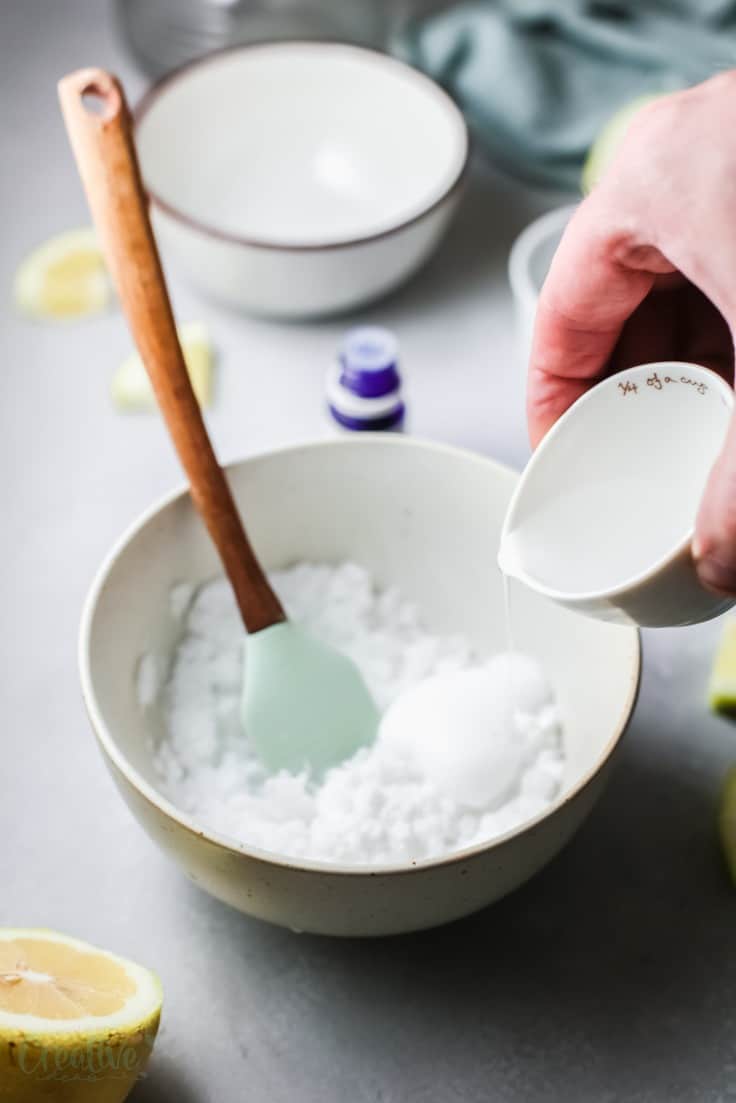 4. Transfer to an airtight container and store until you are ready to use
Pin to save for later