Need a convenient place to store your jewelry? Why spend money on something you can make yourself for a fraction of the cost? Build a sweet looking stand with this easy DIY Jewelry Holder Tree.
DIY Jewelry Holder Tree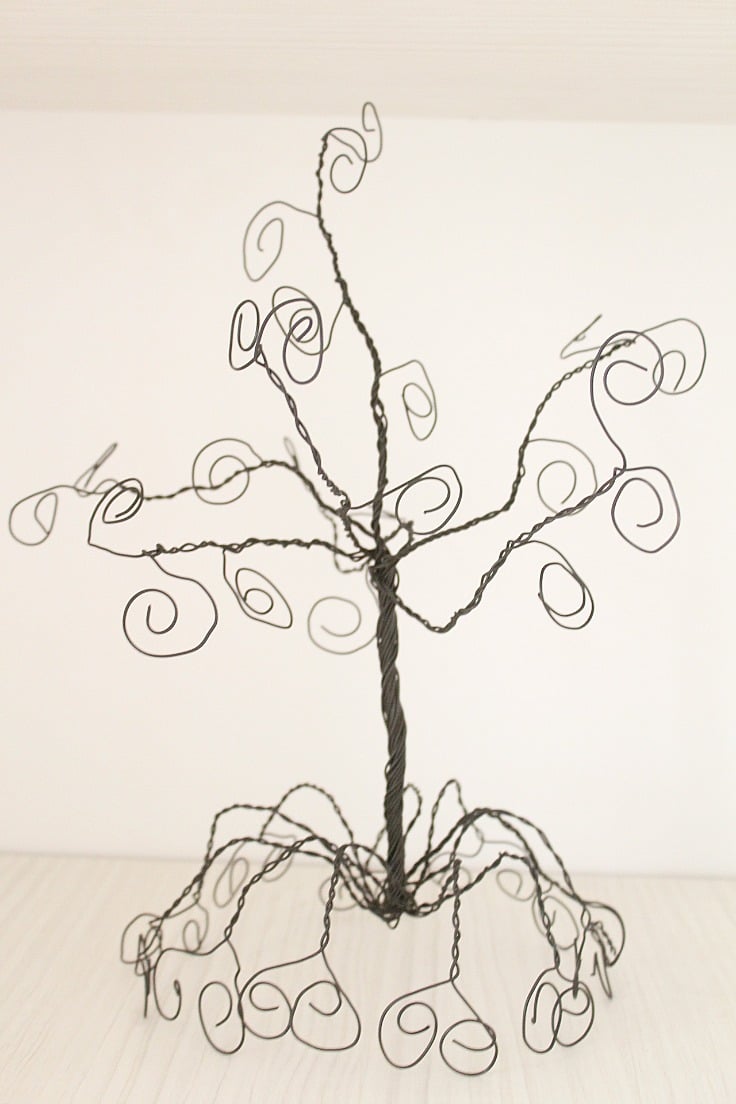 I am not much of a jewelry person, I think I only own a couple and frankly I have no clue where they are at this moment. I don't even wear earrings which is the minimal jewelry women normally wear. But I love crafting and creating things I or my family needs using old stuff we'll probably never use again.
Like this huge roll of wire I used for these sweet projects you might wanna pin and save for later when Halloween and Christmas time season will require some gift making ideas: Wire Snowman and a Halloween spider web . Or you can make a Peanut Bird Feeder wreath today!
So I'm pretty much a tomboy when it comes to jewelry but my sister LOVES this stuff and has like tons of it, all around the house, to her husband despair. So she decided to make a nice stand for her junk…err..precious stuff and this is how this DIY Jewelry Holder Tree was born. She's made the most of the tree, her husband helped with the heavy stuff (hint: hairy hands will be popping up at one point) and I was the photographer, a job I failed at successfully. In my defense it was done at night time and everyone knows lighting sucks at night.
This is a super easy project and pretty quick too, it's been done in about an hour or so. It also uses my wire curling method which you can find here only that this time the curl were made a bit looser.