Article may contain Amazon & affiliate links. As an Amazon Associate I earn from qualifying purchases at no additional cost to you.
Need a convenient place to store your jewelry? Why spend money on something you can make yourself for a fraction of the cost? Build a sweet looking stand with this easy DIY Jewelry Holder Tree.
DIY Jewelry Holder Tree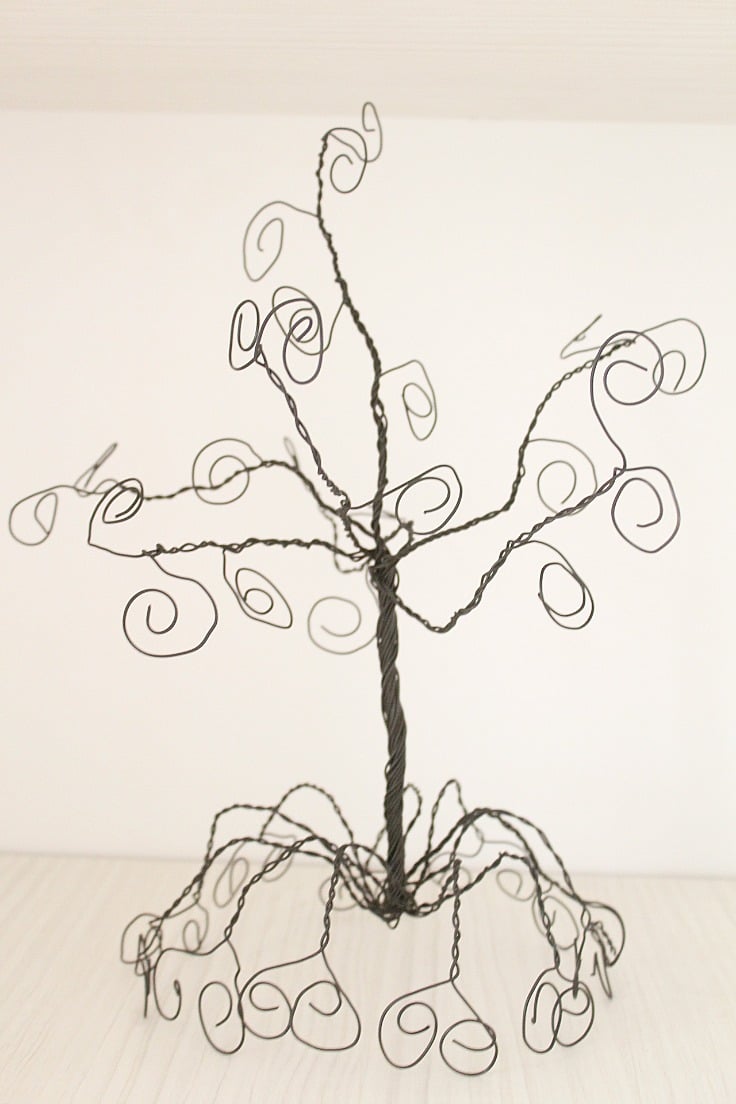 I am not much of a jewelry person, I think I only own a couple and frankly I have no clue where they are at this moment. I don't even wear earrings which is the minimal jewelry women normally wear. But I love crafting and creating things I or my family needs using old stuff we'll probably never use again.
Like this huge roll of wire I used for these sweet projects you might wanna pin and save for later when Halloween and Christmas time season will require some gift making ideas: Wire Snowman and a Halloween spider web . Or you can make a Peanut Bird Feeder wreath today!
So I'm pretty much a tomboy when it comes to jewelry but my sister LOVES this stuff and has like tons of it, all around the house, to her husband despair. So she decided to make a nice stand for her junk…err..precious stuff and this is how this DIY Jewelry Holder Tree was born. She's made the most of the tree, her husband helped with the heavy stuff (hint: hairy hands will be popping up at one point) and I was the photographer, a job I failed at successfully. In my defense it was done at night time and everyone knows lighting sucks at night.
This is a super easy project and pretty quick too, it's been done in about an hour or so. It also uses my wire curling method which you can find here only that this time the curl were made a bit looser.
How to make the DIY Jewelry Holder Tree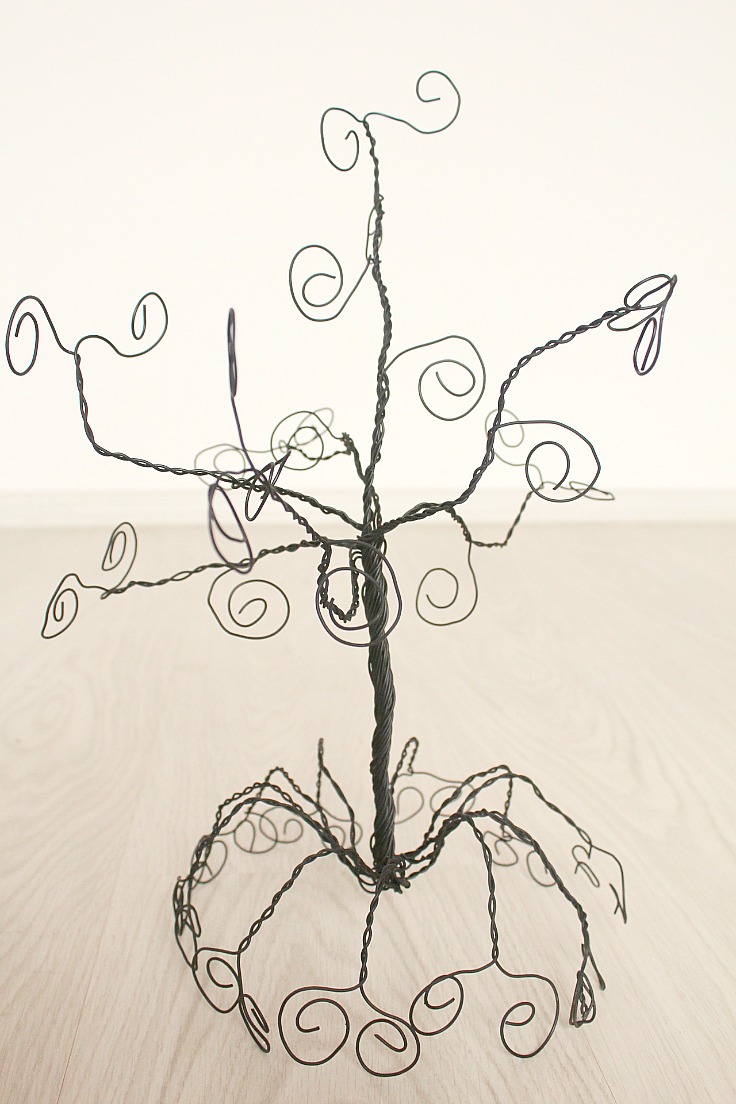 Materials needed:
wire or galvanized wire
pliers
cutting tool
black spray paint (or color of your choice)
primer spray
Directions:
Cut 25 wires of 50 cm = 20″ long (adjust if you want a taller tree)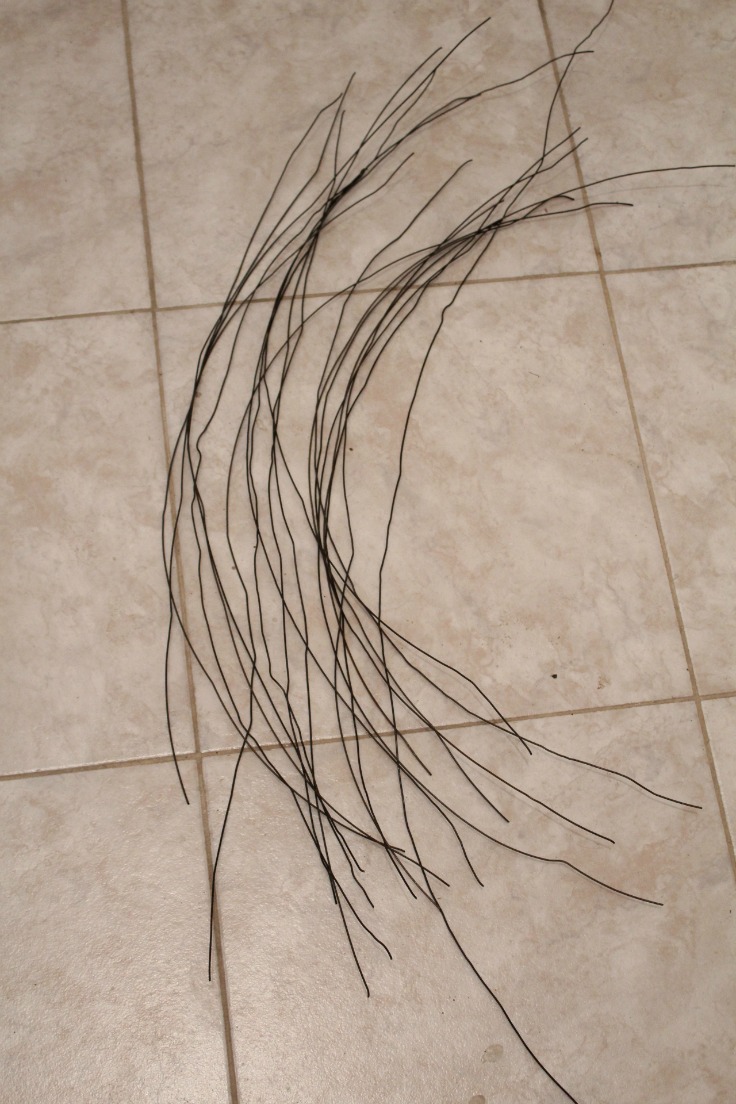 Bring them together and grab the pile with 2 pliers, leaving about 10 cm = 4″ at the base (left hand side in the photo below) and 20 cm = 8″ at the crown (right hand side in photo) so the body will be 20 cm = 8″ too.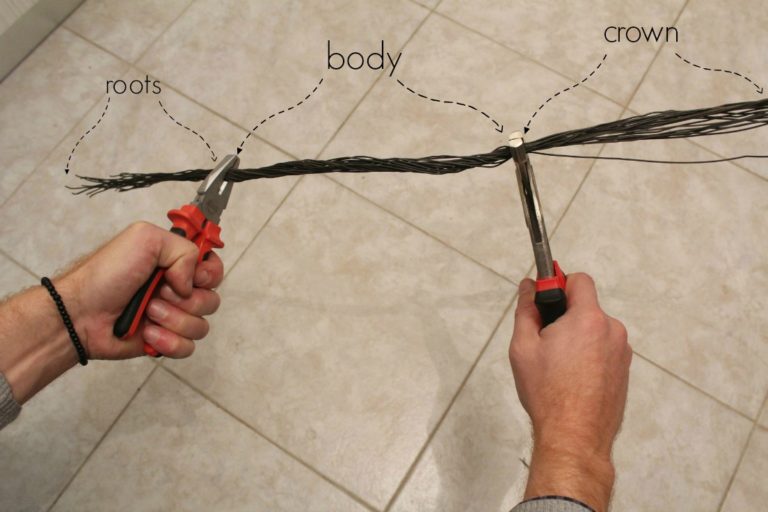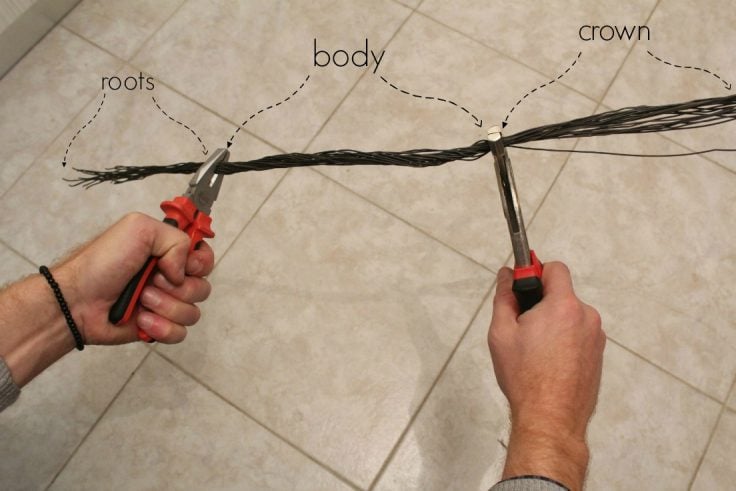 Twist just the body using the pliers until the wires are pretty tight to each other.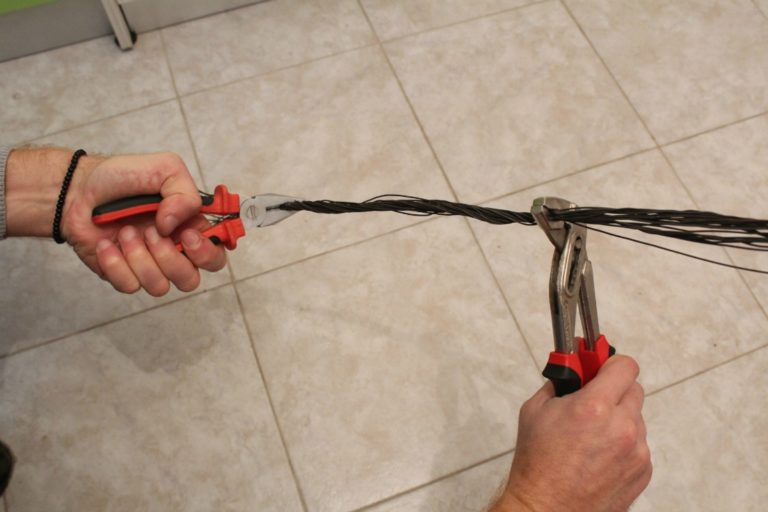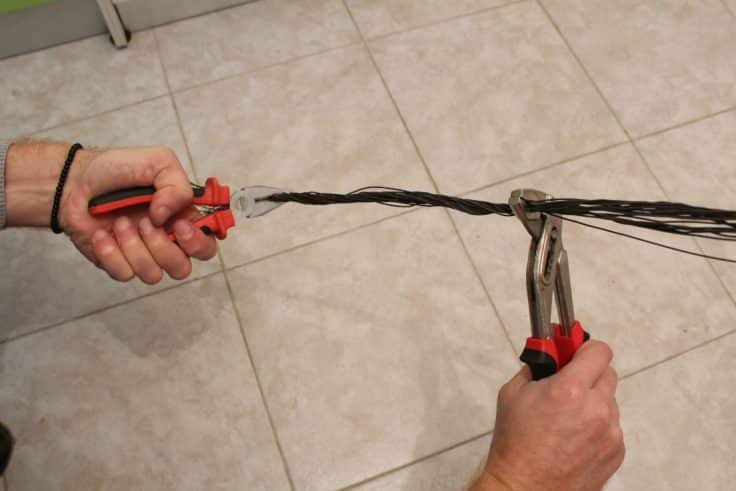 Separate the wires at the base and crown in groups of 3 and bend on the sides around the body of the tree.
For the crown, make 5 groups of 3 wires and the rest gather in 1 group of 10 (sister miscounted the wires here so the photo won't show the correct wires in all groups; just follow the written instructions)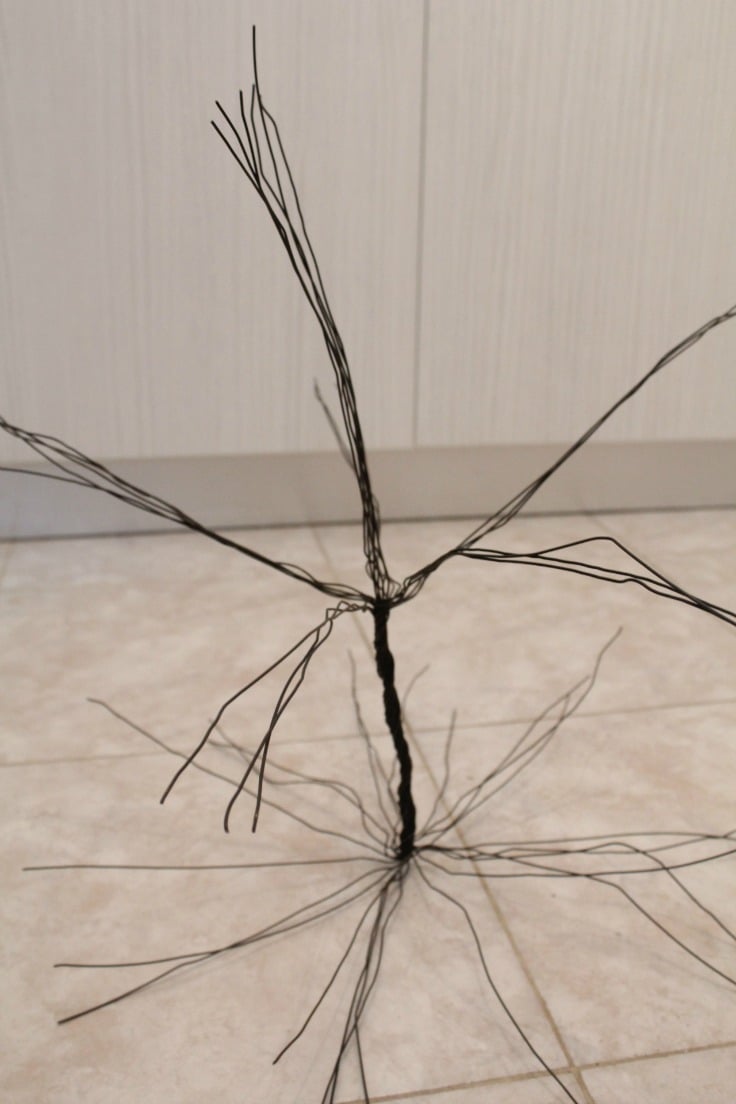 Twist each group of 3 wires around each other and leave 1″-2″ loose at the ends.
Curl the ends as tight as you like, on the inside or outside. We curled on the inside for the base and outside for the crown.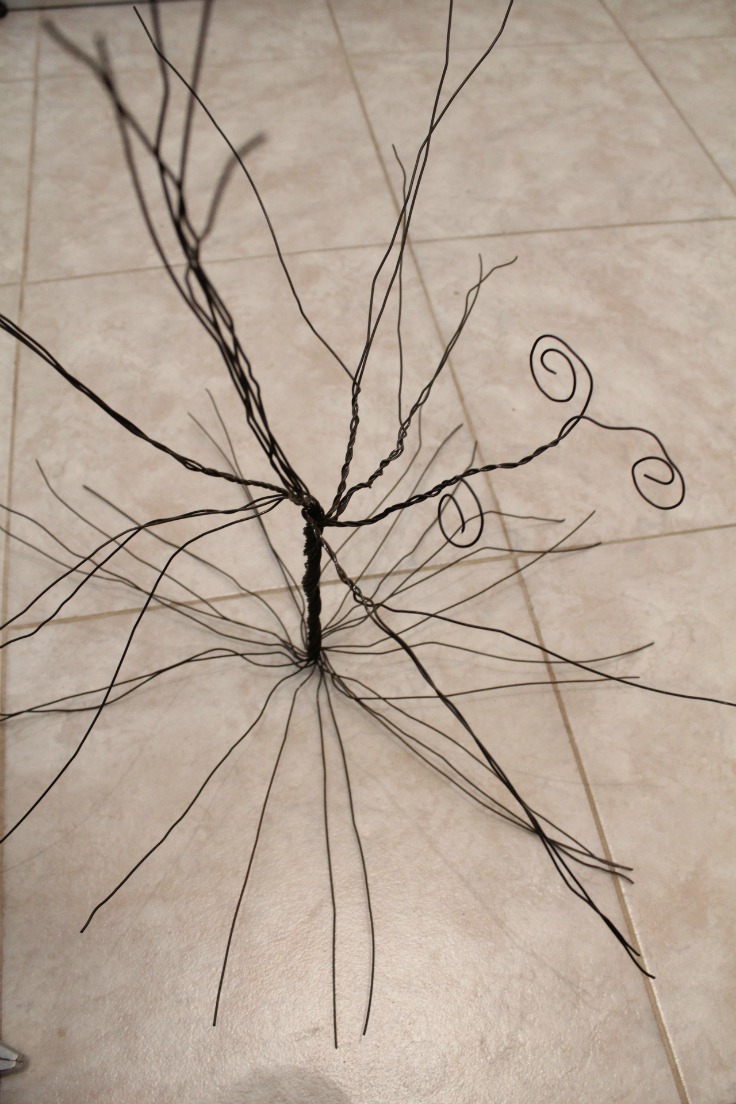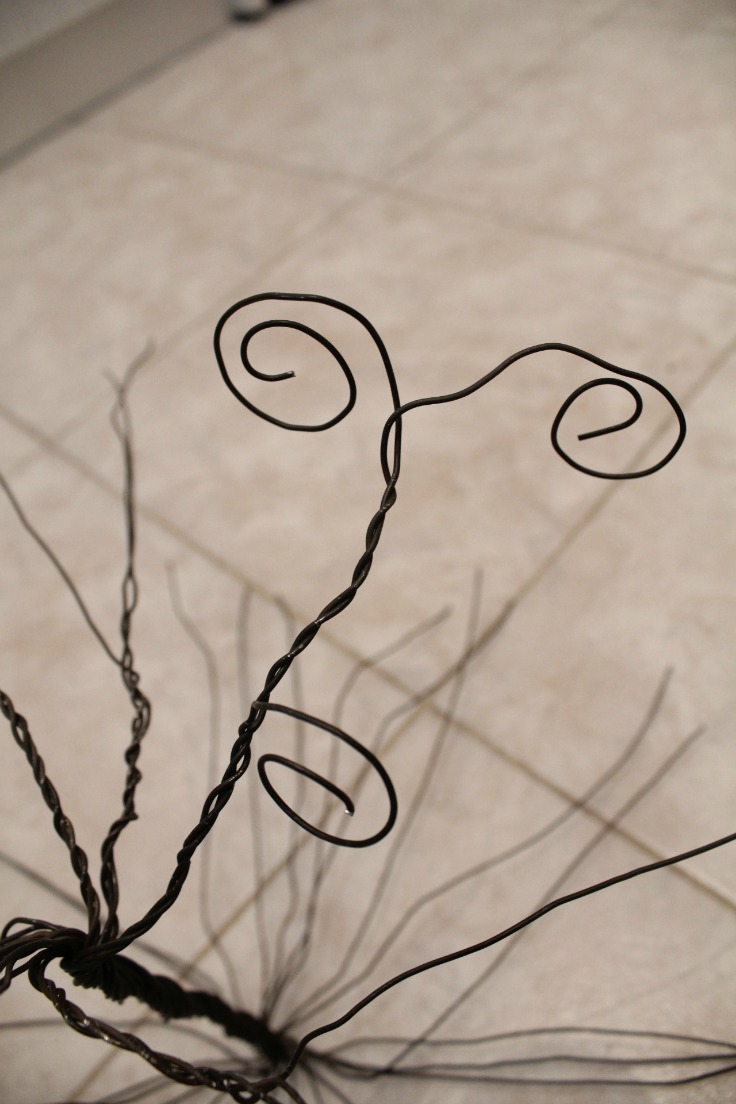 You can leave the base curls lay flat on the floor (I would've if it was my stand) or bend as my sister did.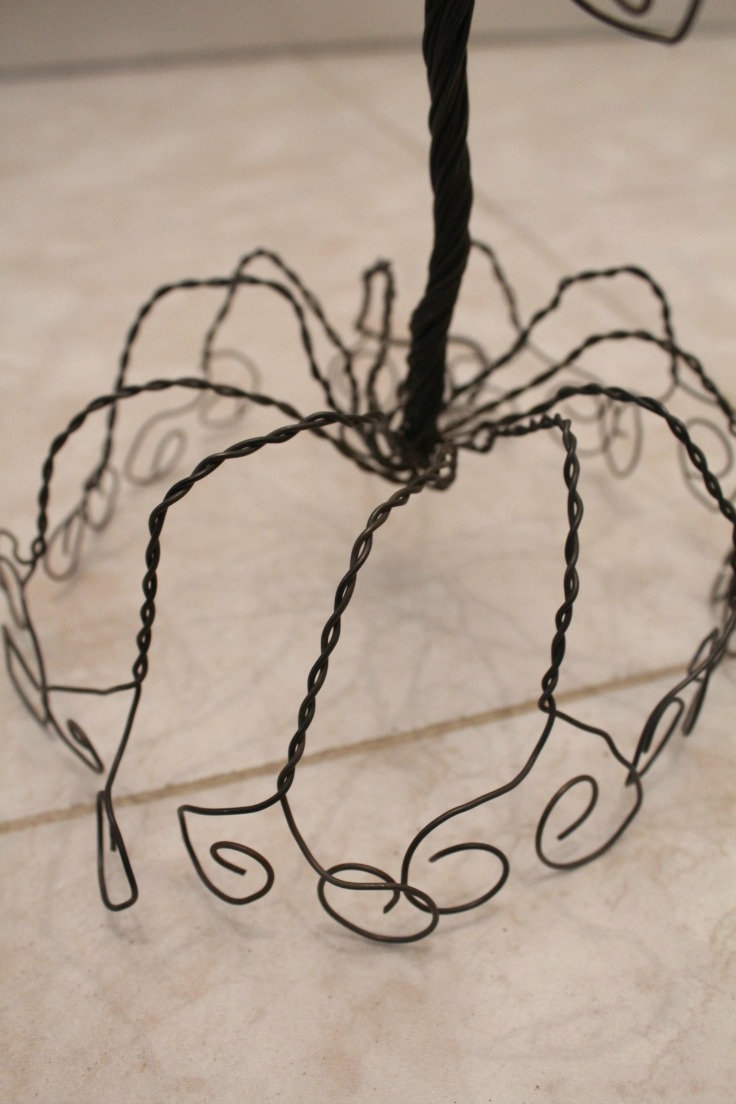 Start working on the group of 10 wires you have left in the middle of your tree. Twist the wires and curl randomly as you work your way up to the tip of the crown.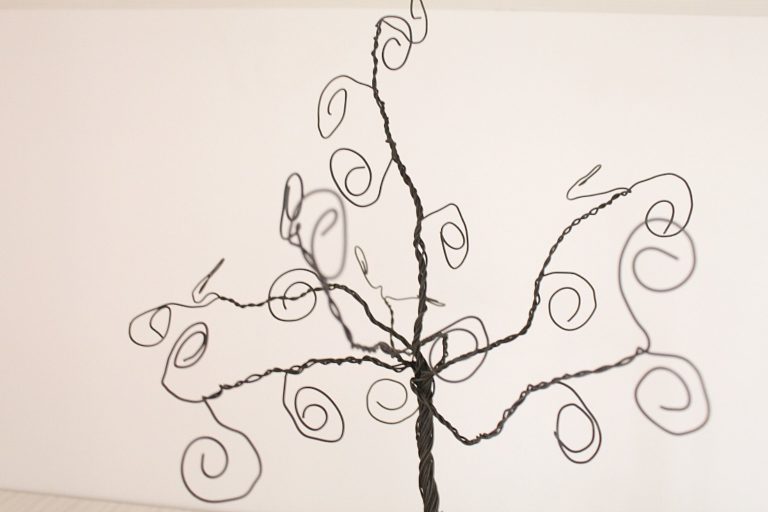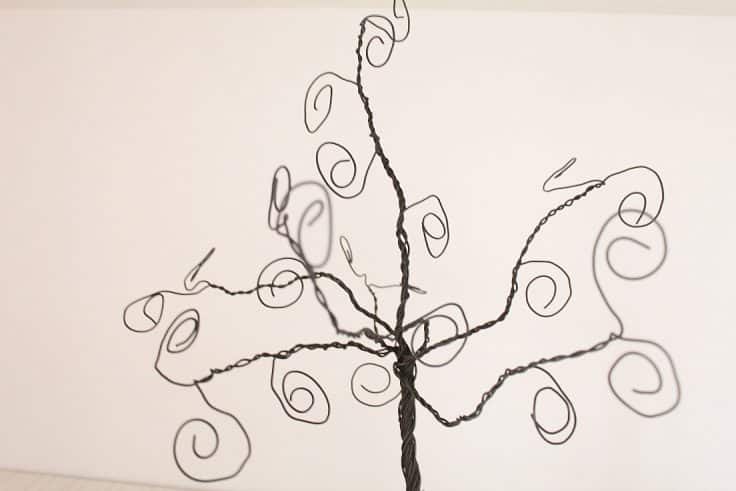 Spray on some primer and allow to completely dry then spray some black paint, making sure you cover the tree well (pay attention to the curls, those are harder to reach). You may need to spray twice and if that's the case, allow the first coating to dry well before spraying again.
And you're done! Now hang all your beloved jewelry and proudly display your DIY jewelry holder tree for everyone to admire!