If you want to bring the winter in your Christmas tree, make interesting Christmas ornaments like this simple, easy and inexpensive DIY Wire Snowman.
DIY Wire Snowman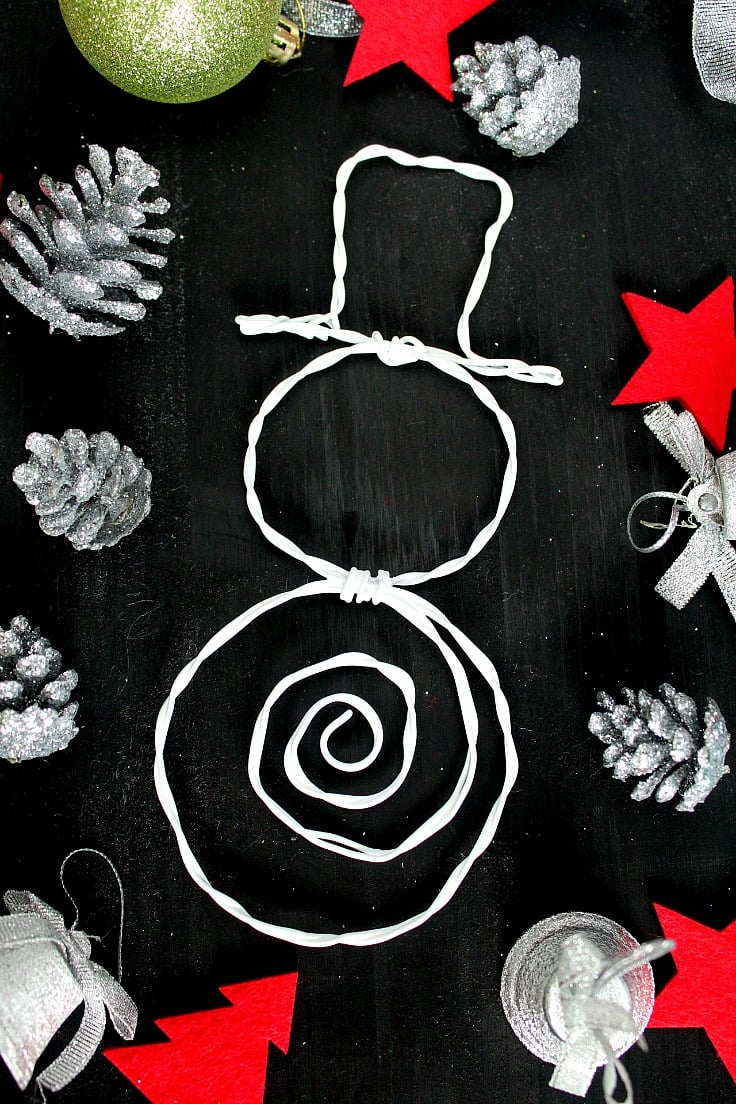 Snowmen made out of snow aren't the only interesting ideas to make snowman decorations for your home, outside and inside. Plus it's pretty difficult to bring snow in the house! Want to make some snowmen without snow? This DIY Wire Snowman may seem like nothing, just an ordinary snowman with a little wire twist but once you start making these cuties, you won't be able to stop at just one. They're just so adorable hanging in a Christmas tree or around the house and they're a great project to make on cold, boring days. And it takes less than 15 minutes to make!
This DIY Wire Snowman is also a good way to use wire that's just hanging around with no use and an awesome way to cheer up the kids when they feel down. My little one is feeling quite emotional as we're all going through a tough time with my dad passing away 10 days ago. They were super close and loved each other so much and him not being around at the most wonderful time of the year took a toll on Ellie. These little snowmen were truly a blessing, they managed to put smiles back on my angel's face and that says a lot about how awesome these are!