If you want to bring the winter in your Christmas tree, make interesting Christmas ornaments like this simple, easy and inexpensive DIY Wire Snowman.
DIY Wire Snowman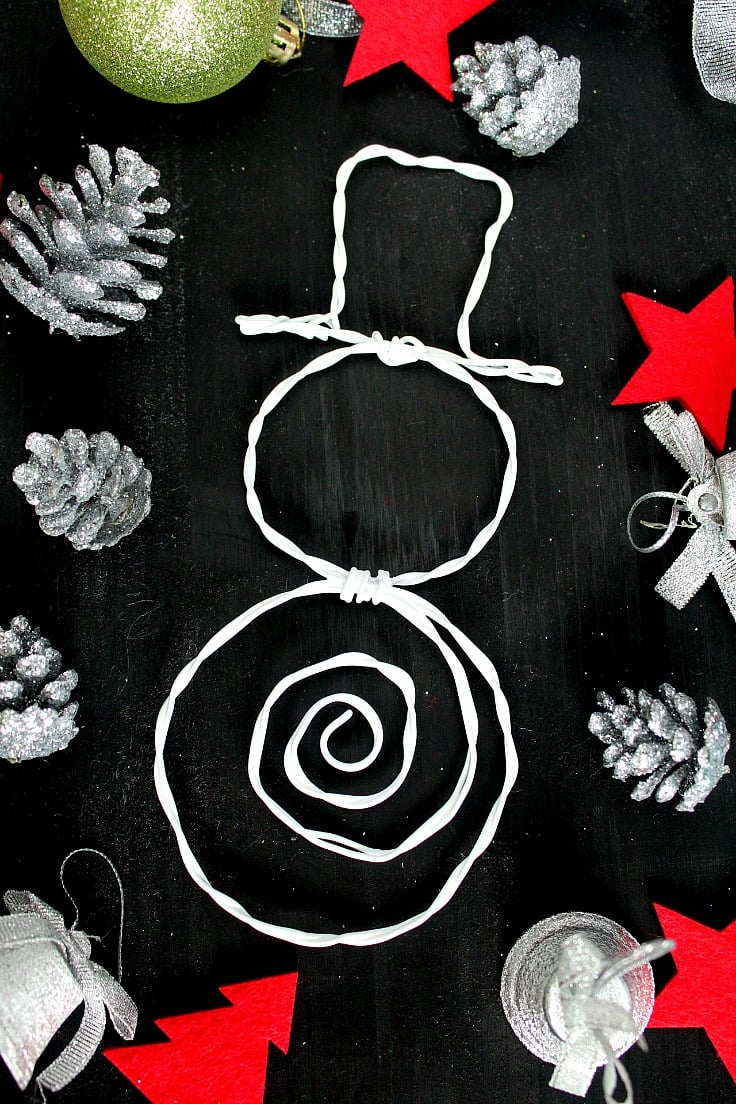 Snowmen made out of snow aren't the only interesting ideas to make snowman decorations for your home, outside and inside. Plus it's pretty difficult to bring snow in the house! Want to make some snowmen without snow? This DIY Wire Snowman may seem like nothing, just an ordinary snowman with a little wire twist but once you start making these cuties, you won't be able to stop at just one. They're just so adorable hanging in a Christmas tree or around the house and they're a great project to make on cold, boring days. And it takes less than 15 minutes to make!
This DIY Wire Snowman is also a good way to use wire that's just hanging around with no use and an awesome way to cheer up the kids when they feel down. My little one is feeling quite emotional as we're all going through a tough time with my dad passing away 10 days ago. They were super close and loved each other so much and him not being around at the most wonderful time of the year took a toll on Ellie. These little snowmen were truly a blessing, they managed to put smiles back on my angel's face and that says a lot about how awesome these are!
How to make a DIY Wire Snowman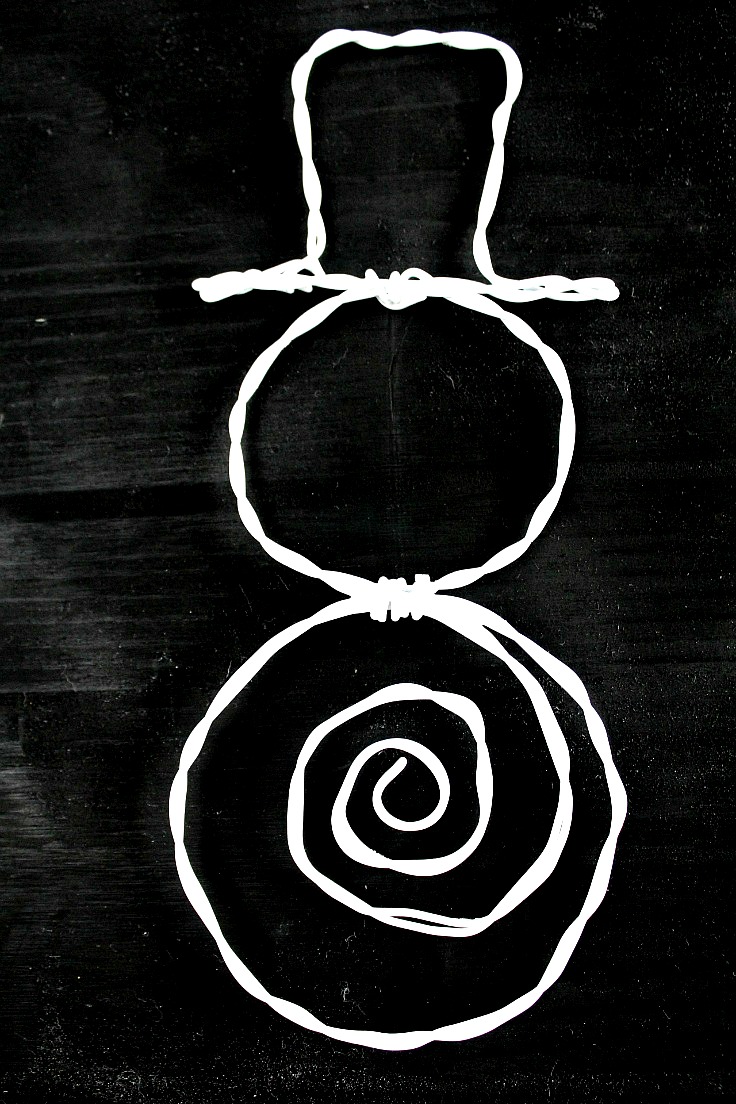 Materials:
wire (or galvanized wire)
cutting tool
pliers (both round tip and flat tip)
white spray paint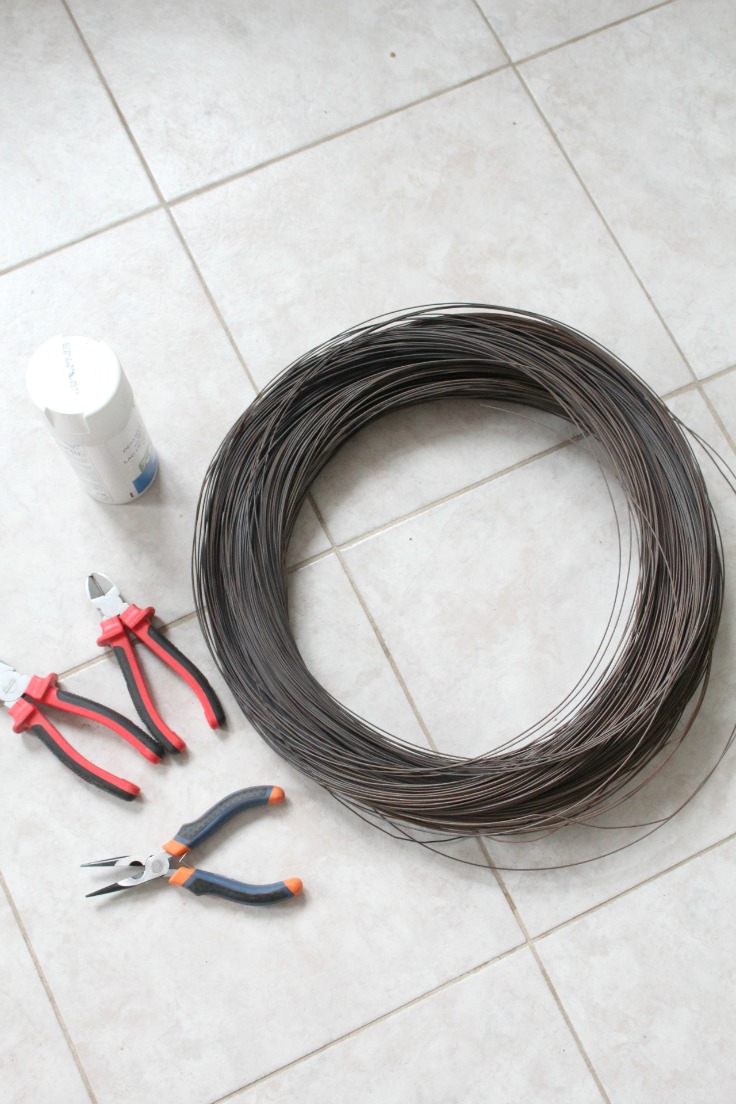 Directions:
Star by deciding how big you want your snowman and cut 2 wires of the desired length (I cut mine 100 cm = 40″ long, for each wire).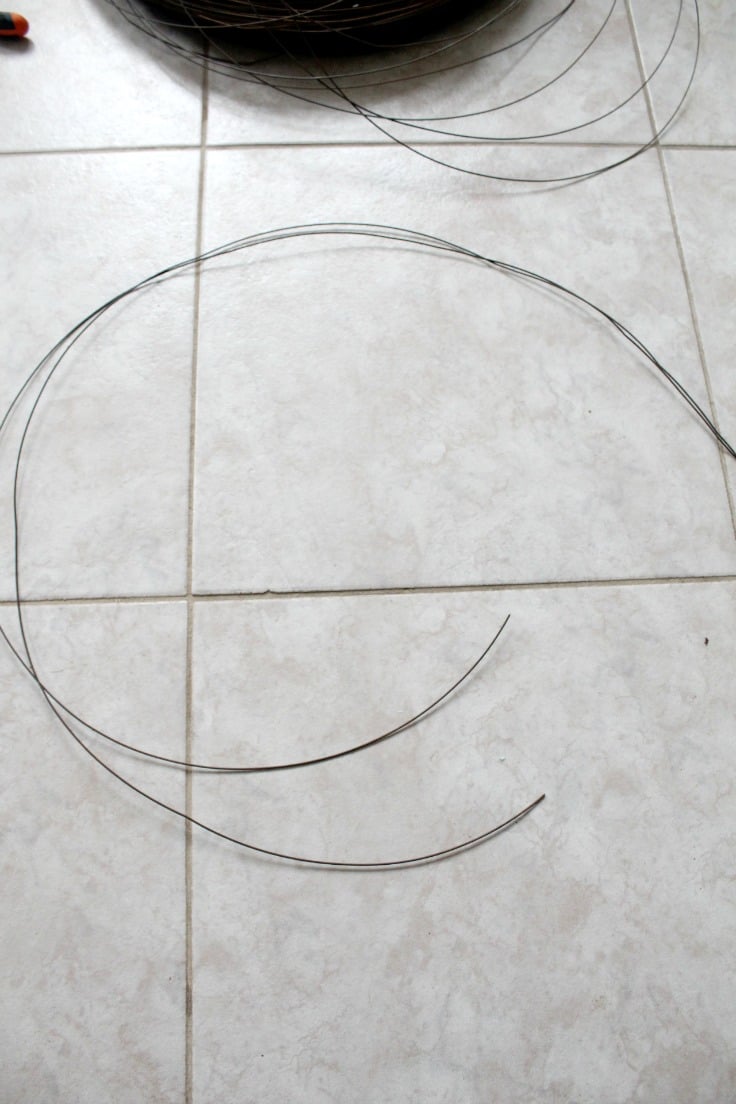 Twist them around each other, using your fingers or pliers if you are very handy (just like in this project).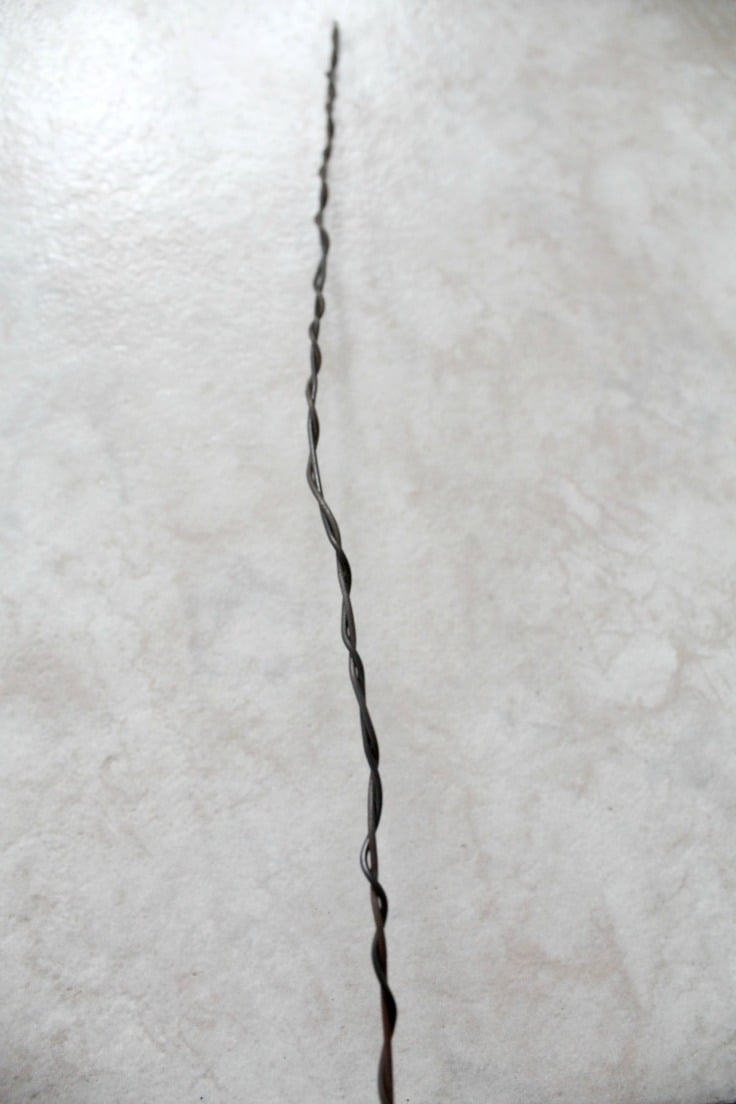 From one end, start making a small "curl", which will be sitting in the middle of your snowman's body (use this short video tutorial if you don't know how to curl wire).
Make the body as big as you like (I made about 4 rolls around the small curl).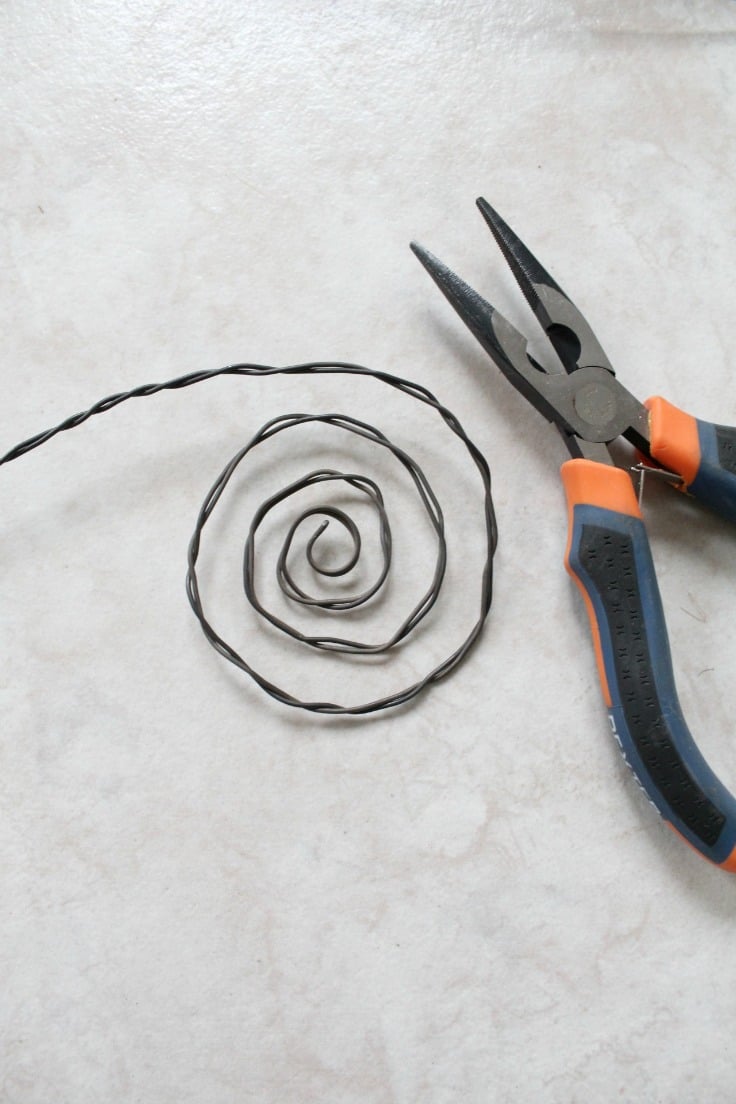 Once you get to the top of the body, secure the wire in place with a small piece of wire.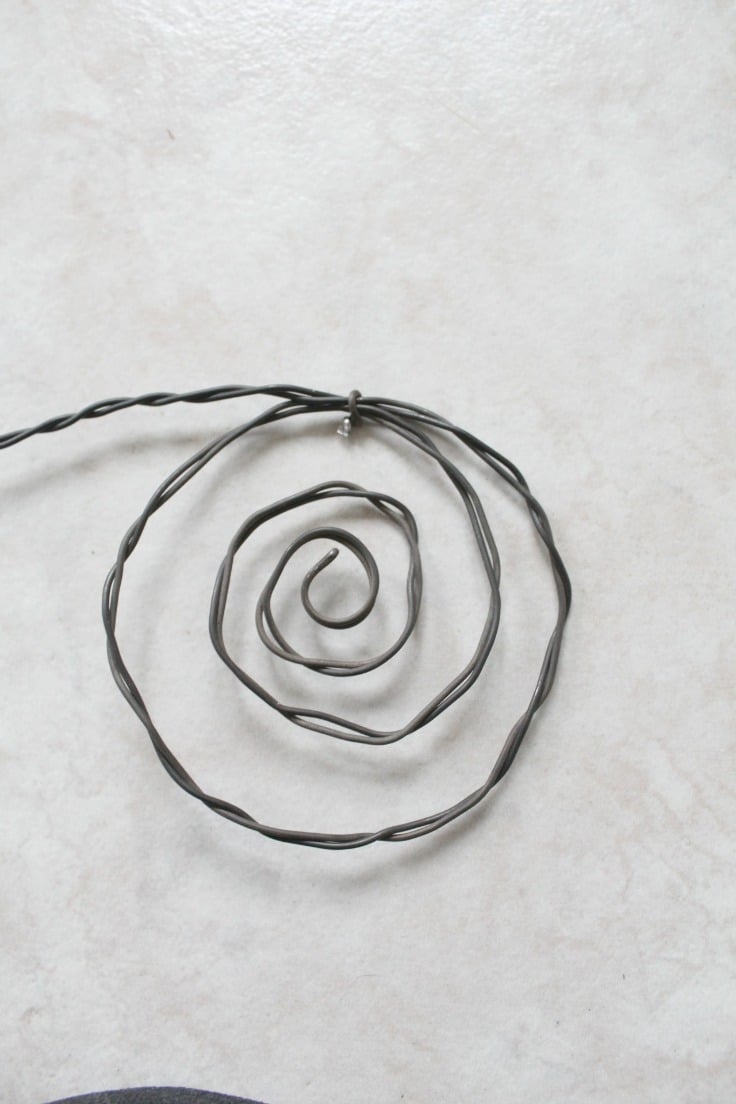 Then switch directions to make a single circle for the "head".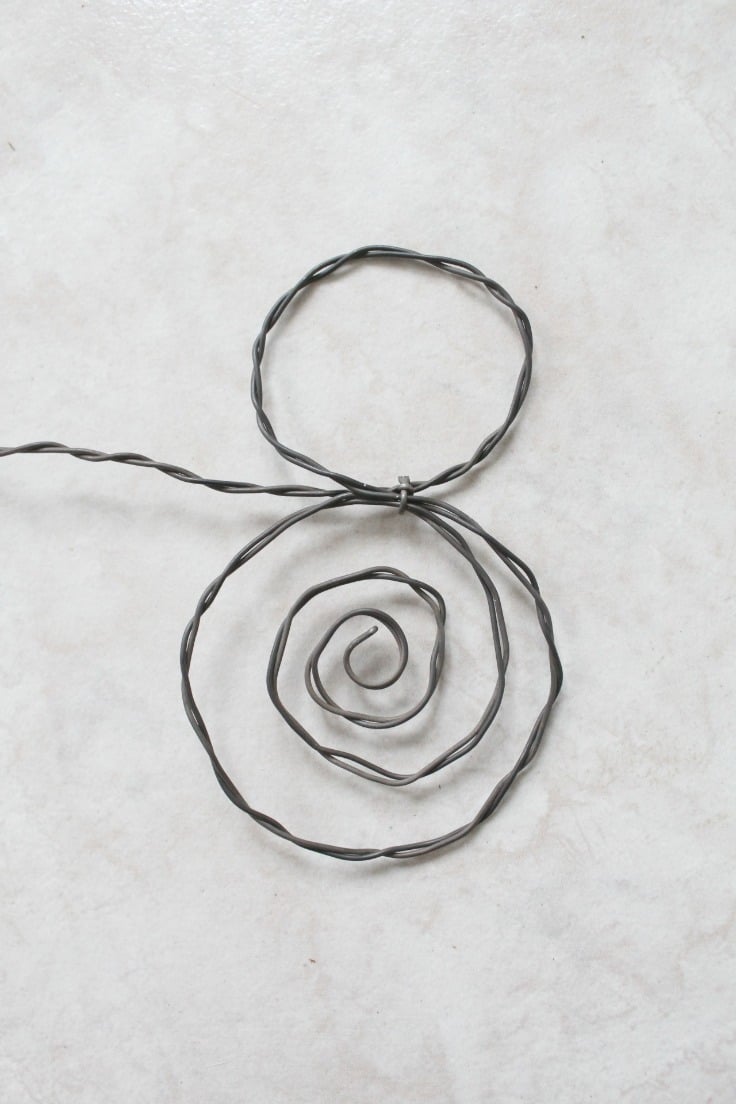 Secure the end in place by grabbing another small wire and twisting it at the part where the head and the body meet.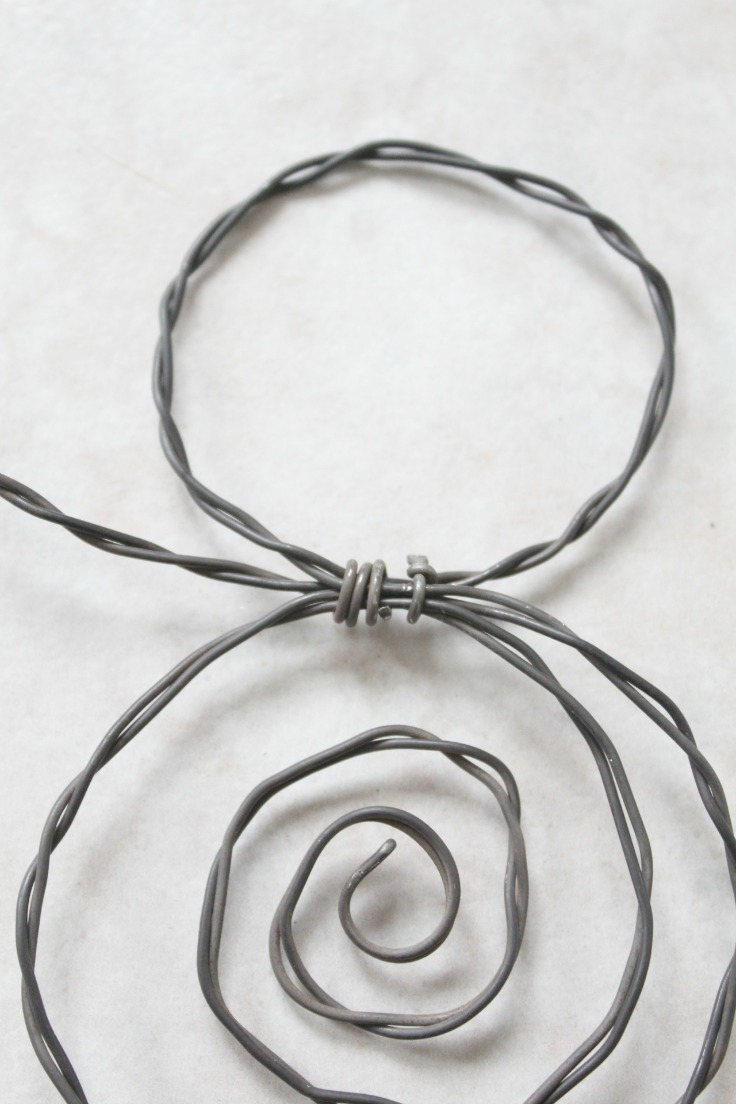 Clip the rest of the double wire with your cutting tool.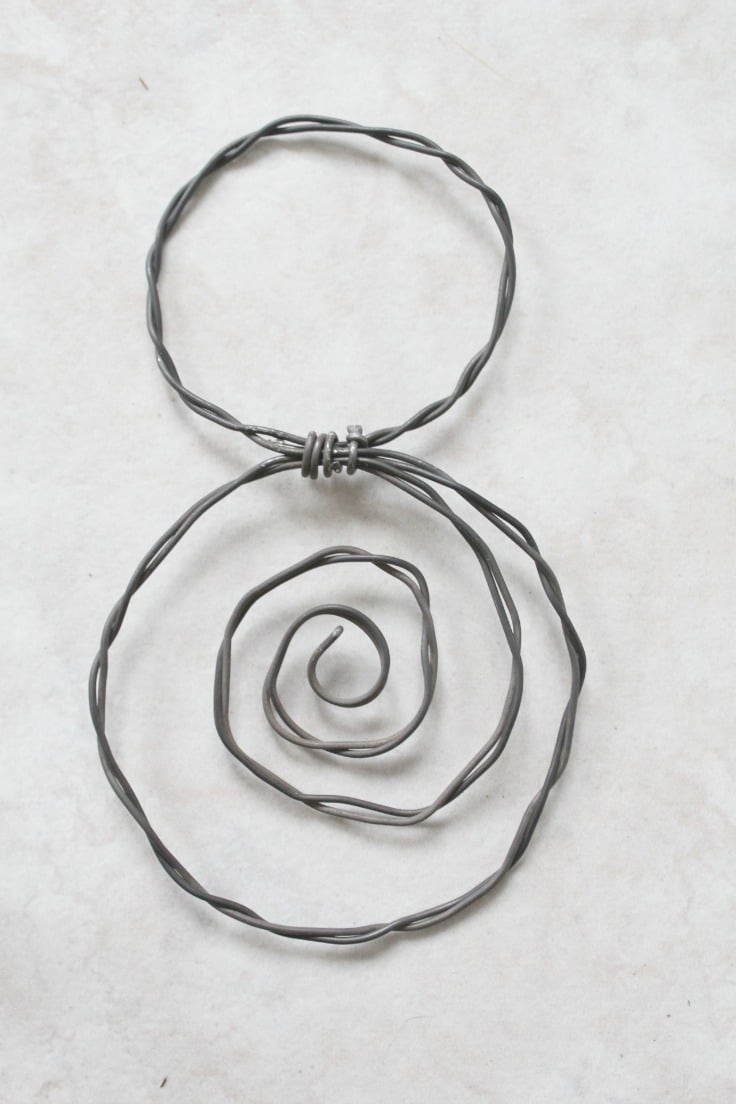 Time to make the hat. Grab the remaining wire and make a base, starting at one end and making a small loop.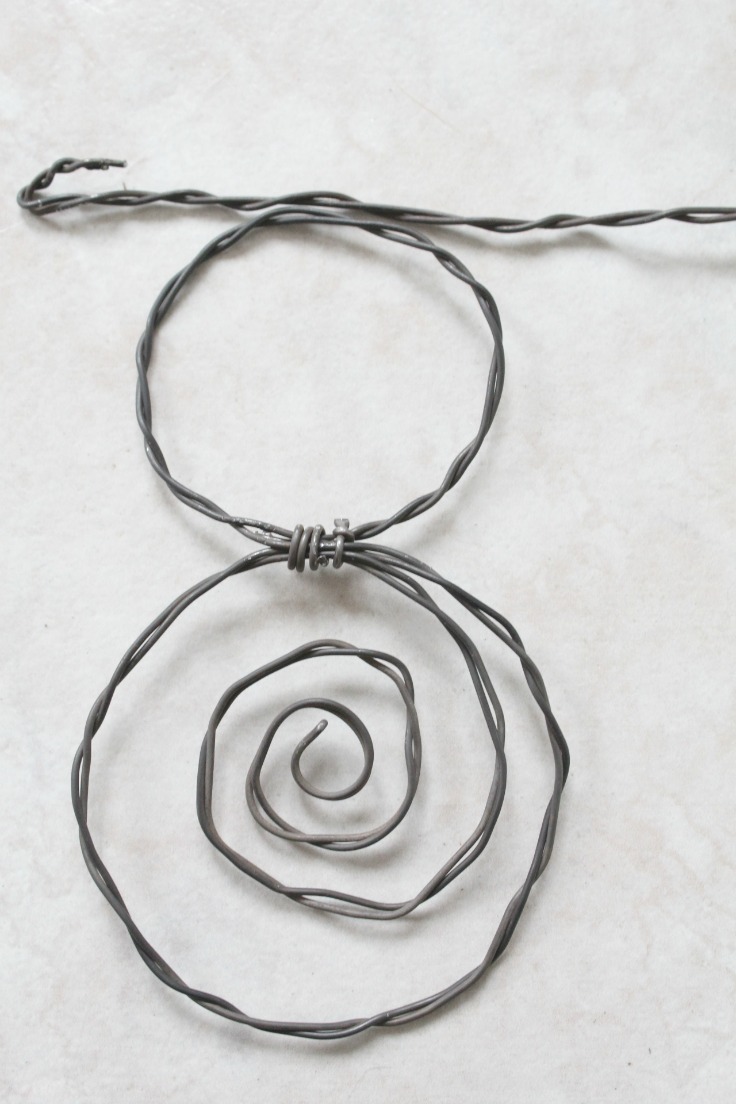 Continue to the other side of the hat and make another loop of the same length. Bend the wire upwards, then sideways and downwards so you can create the body of the hat.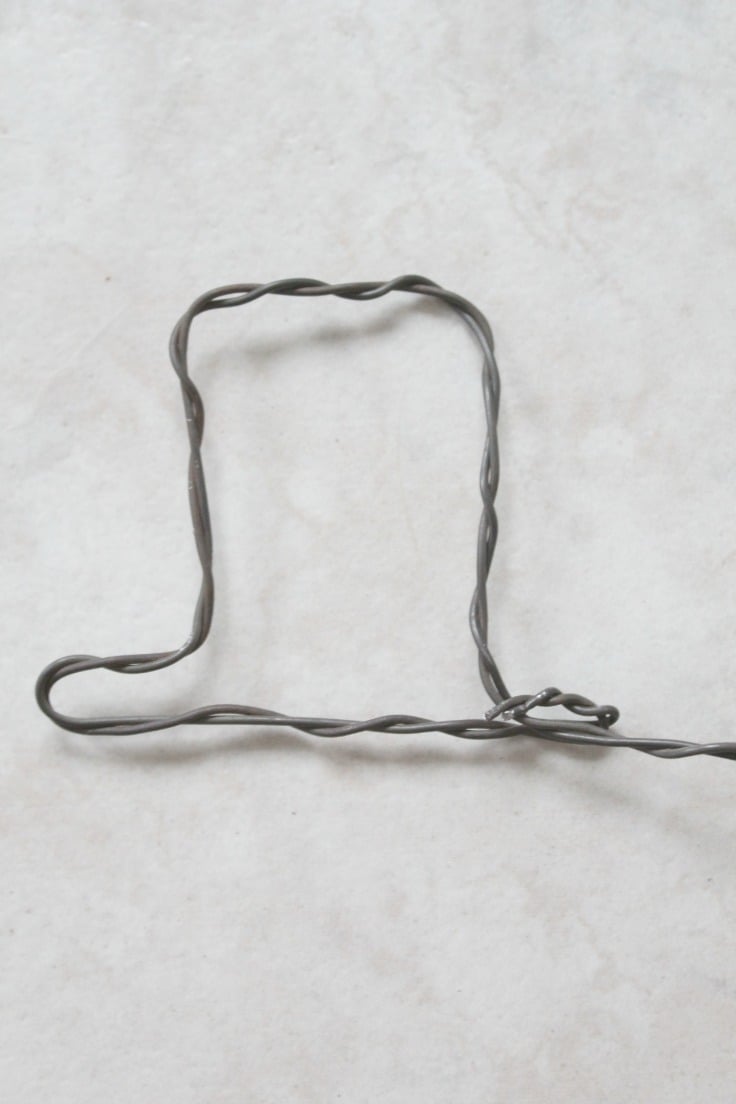 Once you reach the first loop, twist the remaining wire around the loop to close the hat. Use pliers to flatten the wire.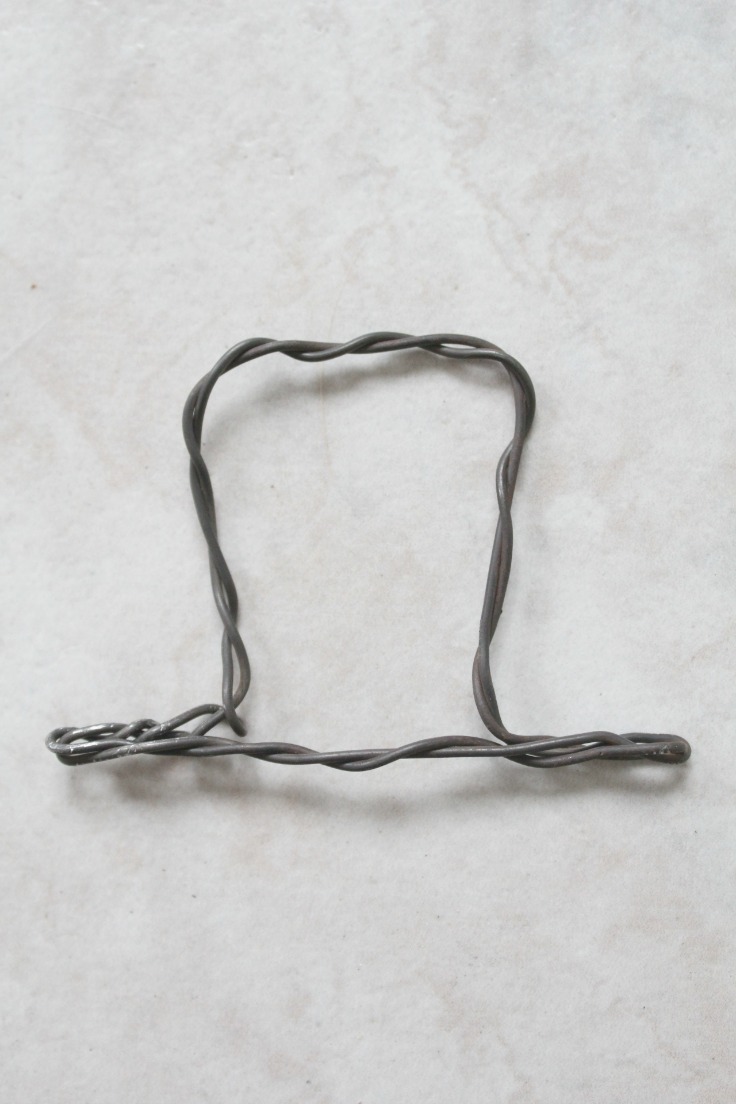 Attach the hat to the head with another small piece of wire and flatten with pliers.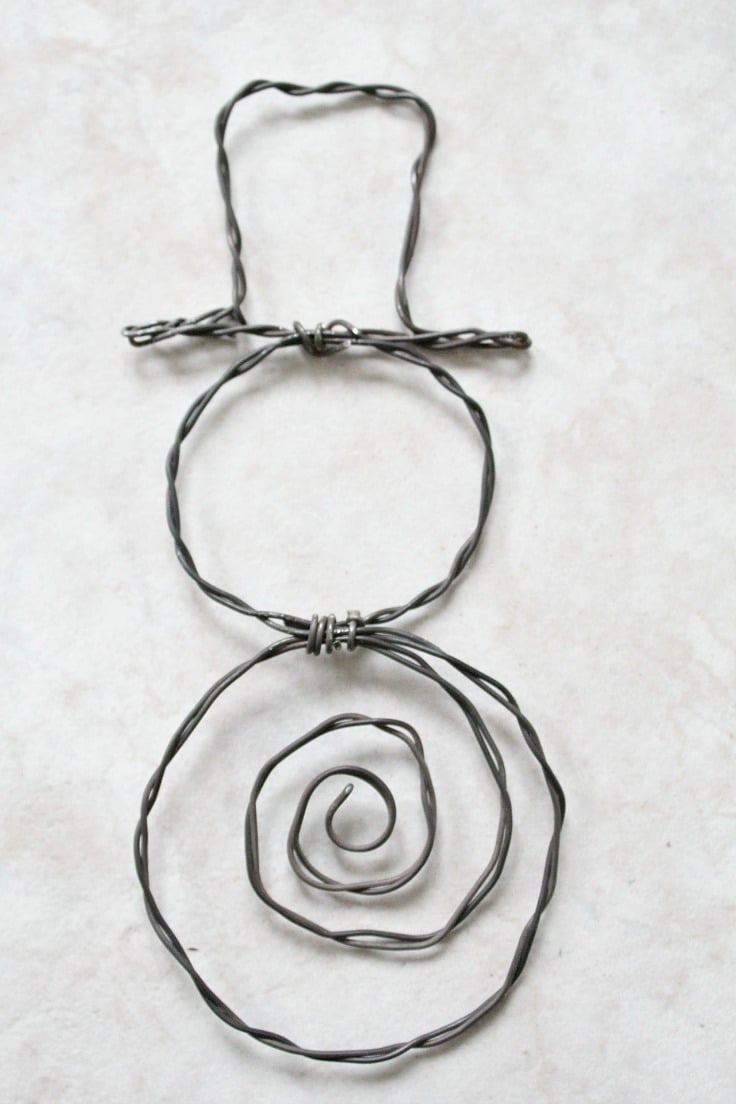 Lay your snowman on a working surface and spray white paint. Start with the front, leave to completely dry, then do the back. You may need to spray paint twice for each side.
Attach a Christmas themed ribbon or twine if you like a rustic look, to the top of the hat and hang in your Christmas tree.
If you want your snowmen more festive you can use some glitter paint too.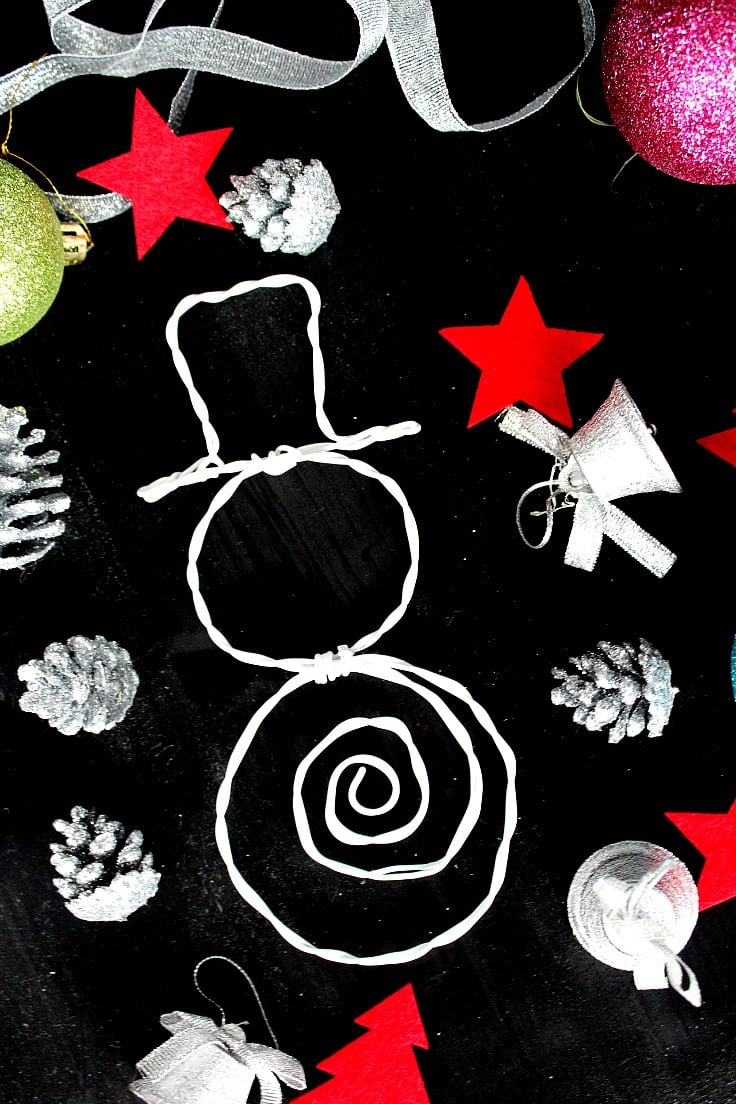 Wasn't this DIY Wire Snowman an easy peasy project? Enjoy your holidays everyone!