DIY Scarf Halloween wreath
Article may contain Amazon & affiliate links. As an Amazon Associate I earn from qualifying purchases at no additional cost to you.
Throwing a Halloween party? Spookify your front door and make a Halloween wreath in just 10 minutes, using an old scarf, a witch's hat and some spiders!
Make a Halloween Wreath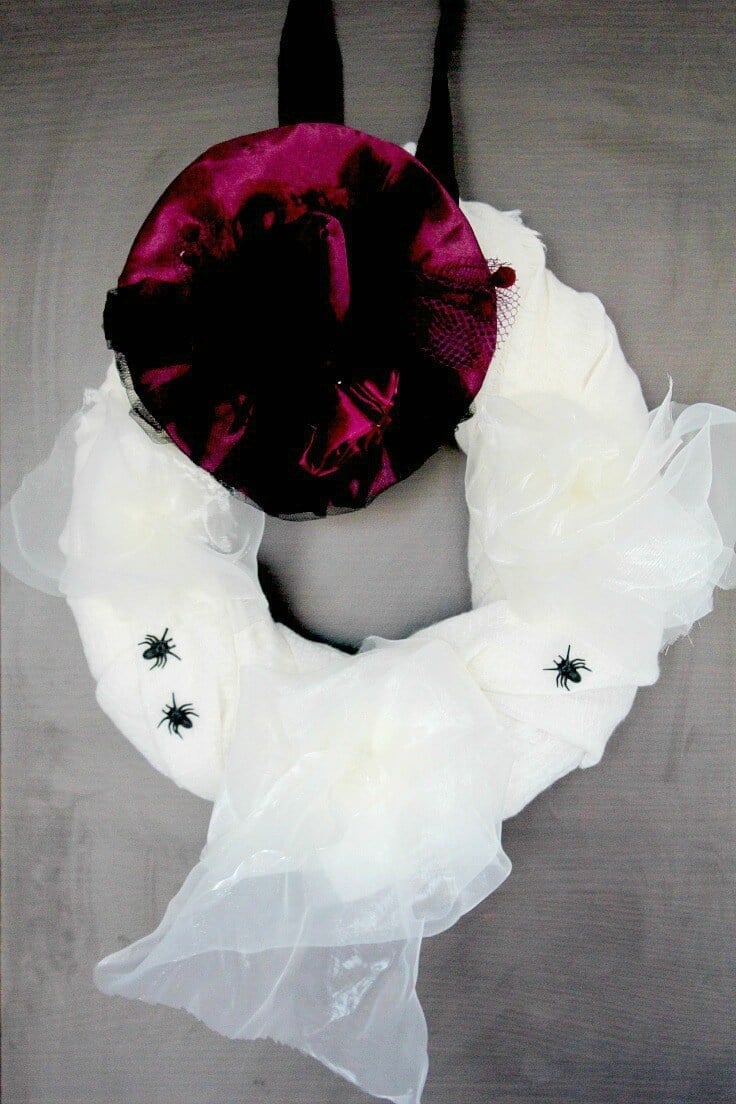 We love decorating our house for the holidays and since Halloween is my daughter's most favorite holiday, we put a little more effort into making it perfect. And our front door gets to be spoiled too with a nice and easy wreath, every year. This year we decided to make a Halloween wreath by upcycling some stuff around the house like an old scarf, a witch's hat and some rubber spiders.
If you want to make a Halloween wreath like ours you only need to set a side about 10 minutes but you'll be in for a super fun project where kids can definitely take part too. It will spookify your front door but it could also make a great Halloween gift for friends and family. A fun way to decorate for holidays!
How to make a Halloween wreath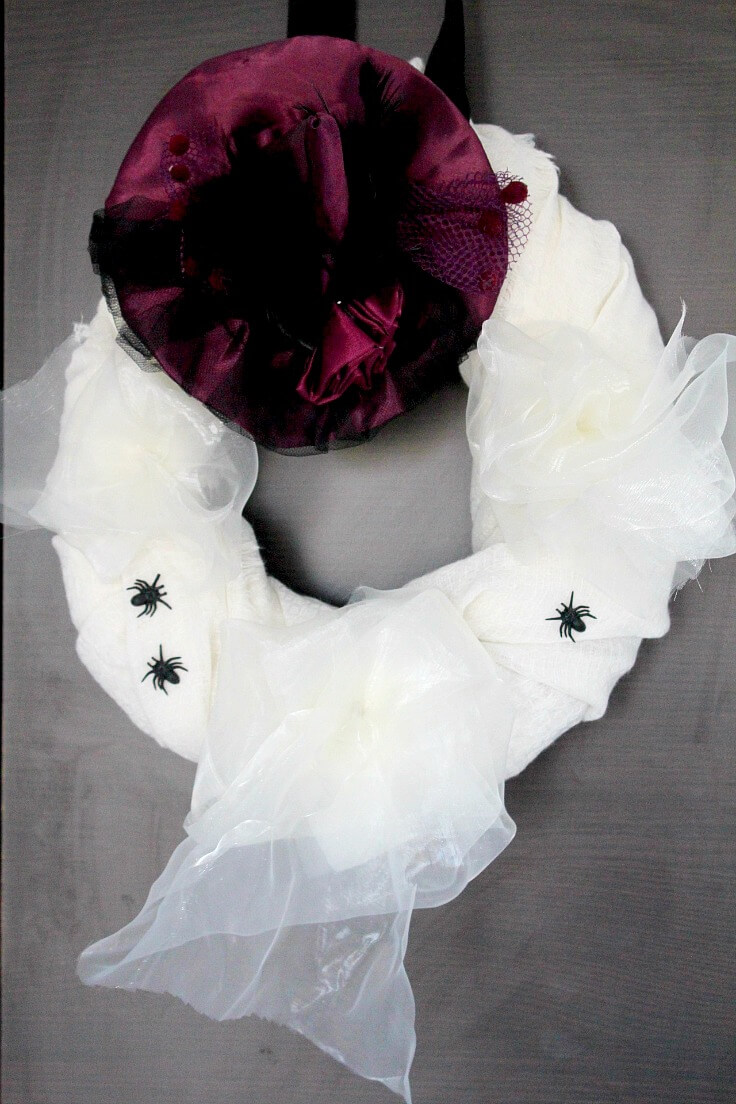 Materials:
white scarf
3 pieces of white veil fabric (or tulle)
white pins
scissors
black ribbon, scarf or just fabric scraps to hang your wreath
[amazon-related-products keywords="product suggestions keywords"]
Directions:
Wrap the scarf around the Styrofoam circle to cover completely and set in place at ends with white pins.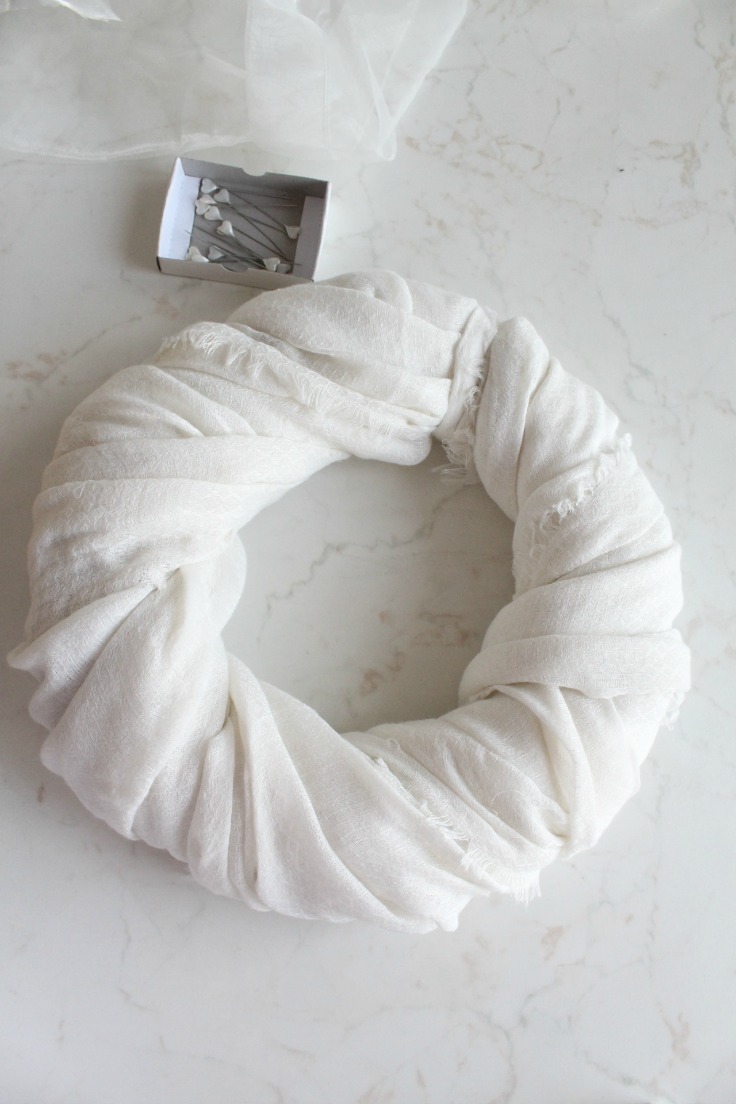 Crumple each veil strip and attach to the wreath with pins, in 3 different spots.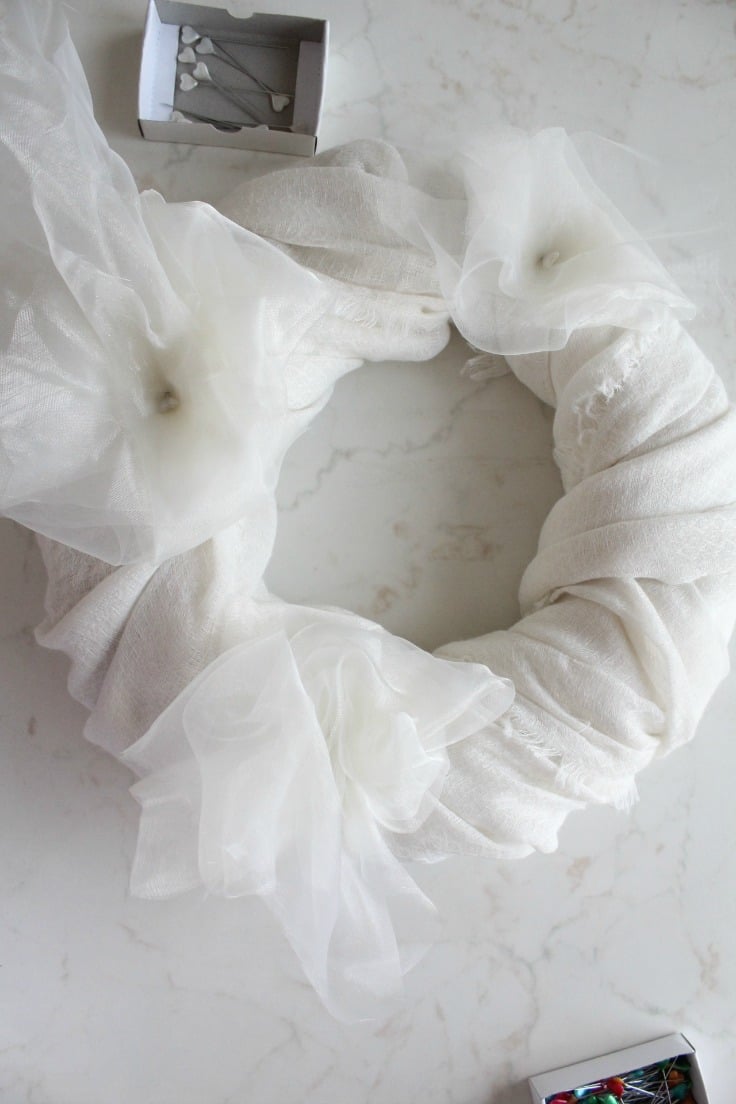 Pin a witch's hat to the top of the wreath, slightly off centered.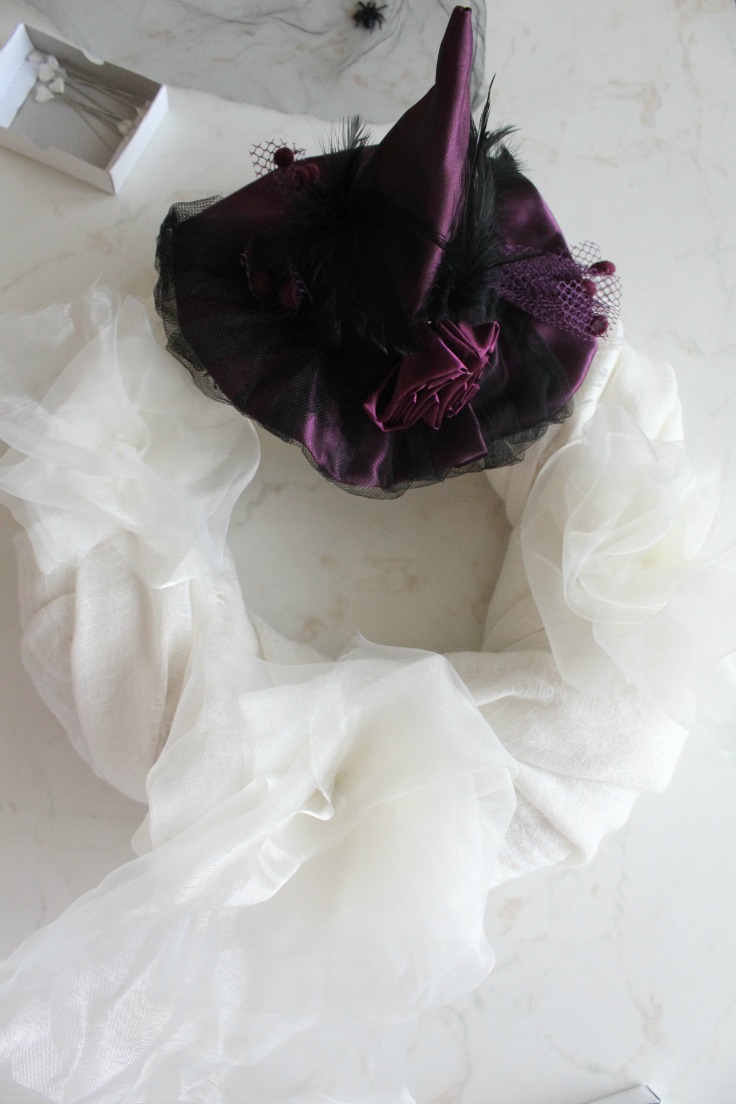 Glue some rubber spiders on.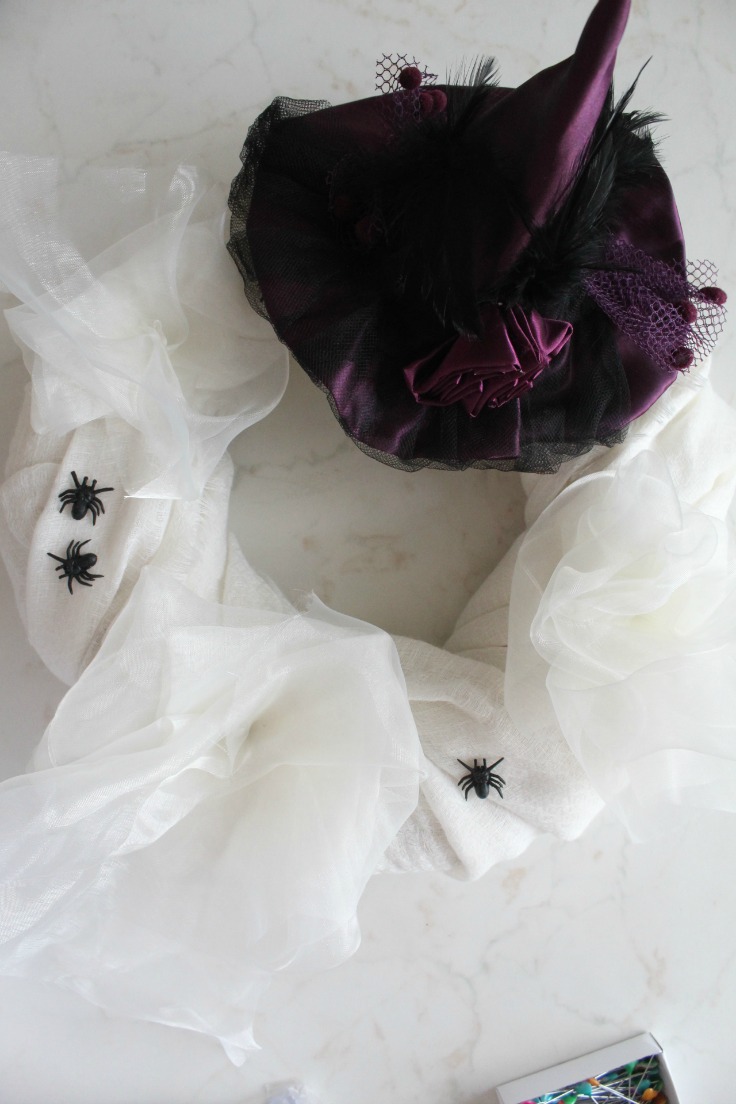 Wrap some black ribbon, a scarf or fabric scraps at the top of the wreath and hang at your front door.
Enjoy your Halloween wreath!


Toilet paper roll Halloween bats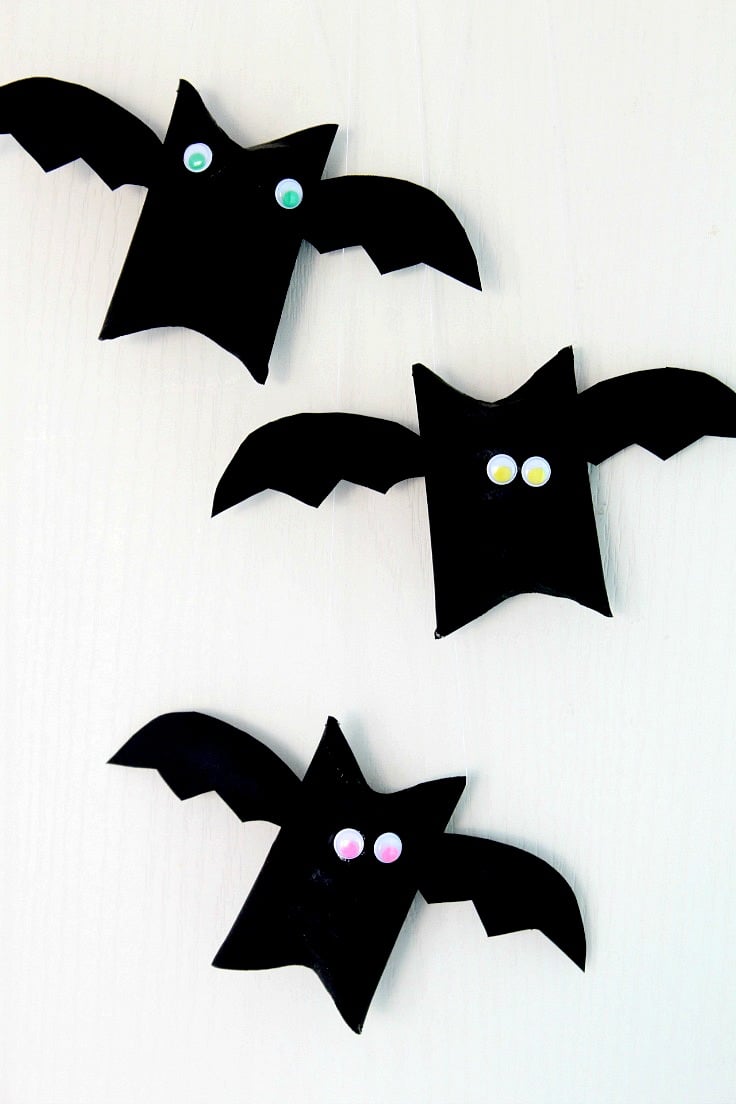 Halloween spider web made from wire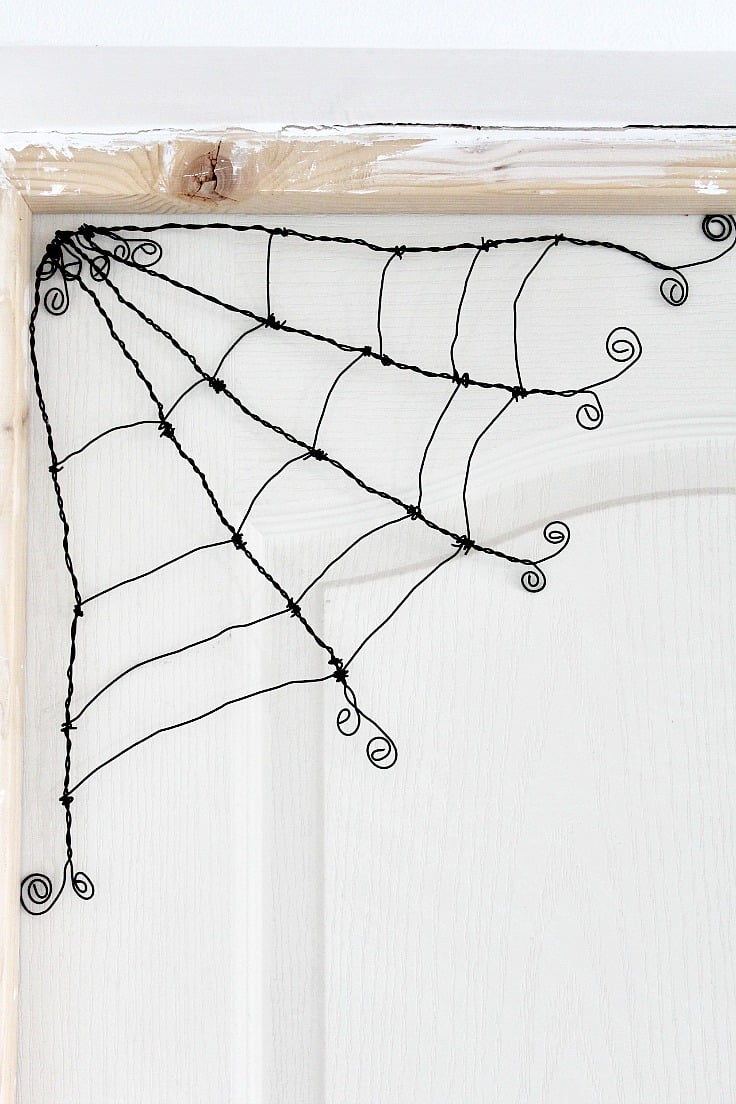 Halloween treat jar