These toilet paper roll bats are not only a fun Halloween art project for kids but are also cheap and frugal and take only minutes to make!
Bat Craft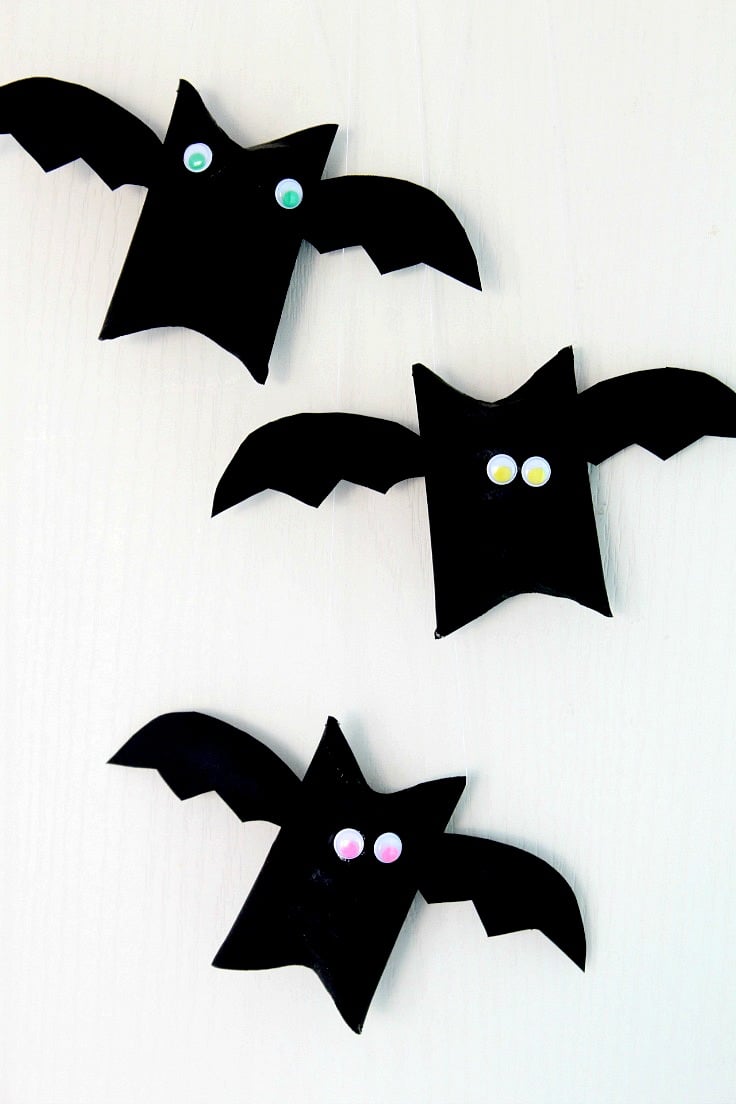 Well, I have a confession to make: I might have an addiction! I'm a sucker for paper rolls crafts (check these out if you don't believe me!) and I'm afraid there's no cure for my condition (lol). But in my defense, they're really super fun, easy and enjoyable and these amazing toilet paper roll bats are the perfect example!
Need more Halloween ideas?
This bat craft is super speedy, it literally takes minutes to make once the paint has dried and is a great opportunity to bond with kids over a fun project. Perfect Halloween craft for kids, these Halloween bat crafts are a wonderful recycling idea for all those paper tubes you would normally toss in your trash bin.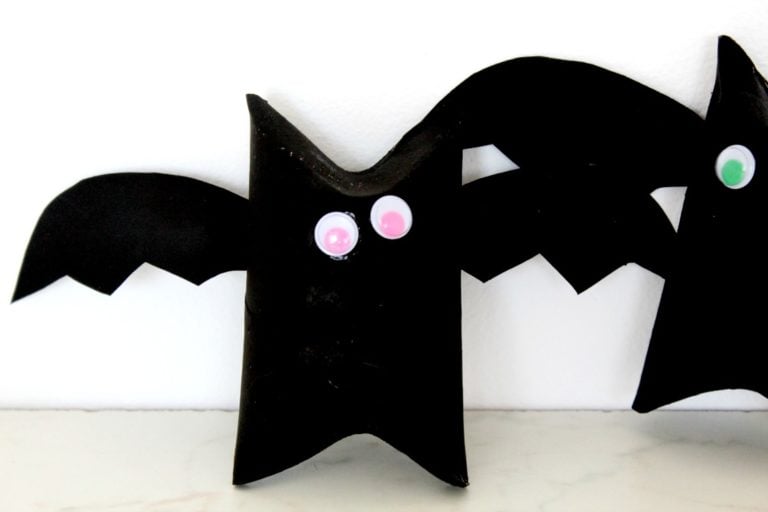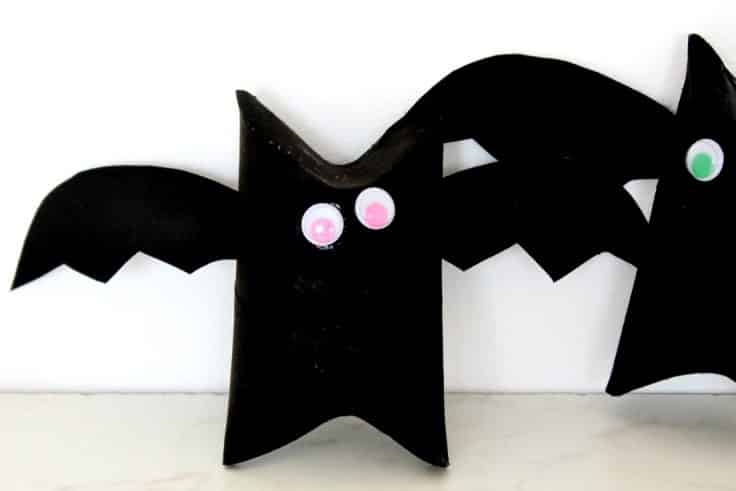 These toilet paper roll bats would look good hanging on a white wall or from the ceiling but are also a nice decor idea for your kids' desk. It could also make a nice mini gift box or a treat holder idea. With Halloween right around the corner, this Halloween bat will be a great way to get the kids in a spooky mood! These bats are too cute, fun and easy to pass up!
I think these little bats look rather cute than spooky or scary so if adorable is not your cup of tea you may not find this project as enjoyable as I did. In fact, I loved these so much I found it hard to part ways with them so I had to make another batch for my daughter, I'm totally keeping them for my room!
Toilet paper roll bats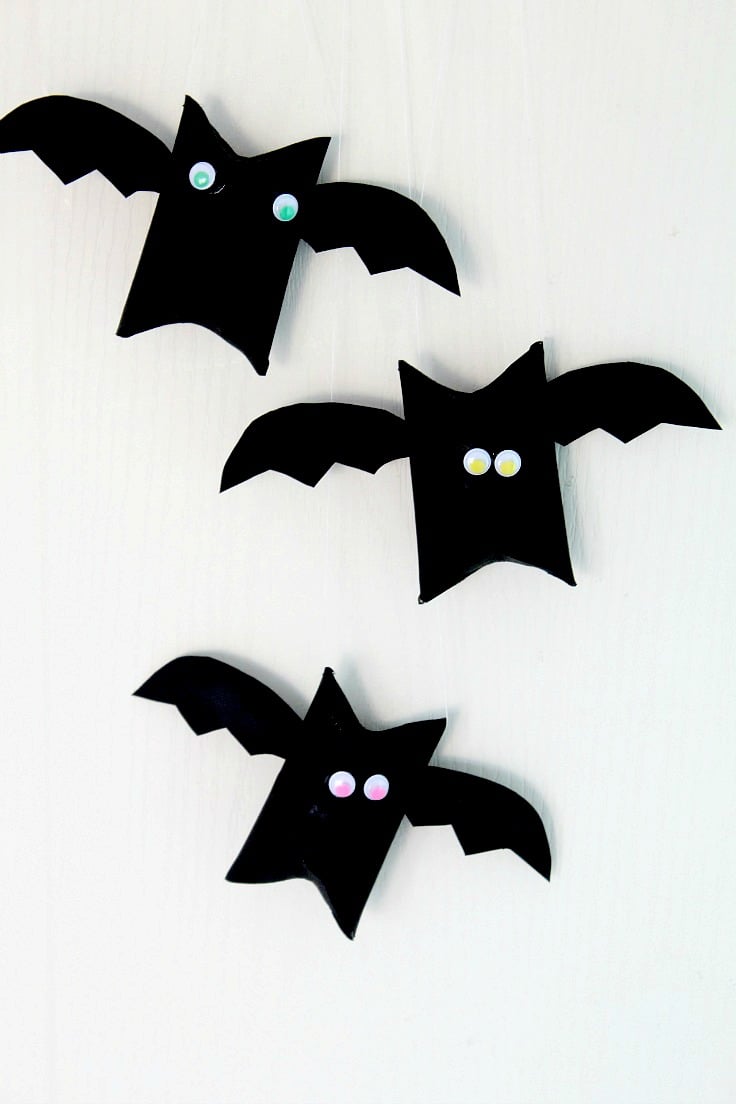 Materials:
Directions:
Pin to save for later

More paper roll posts you might like:
Most popular craft: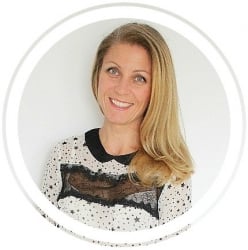 Hi, I'm Petro, author and founder of Easy Peasy Creative Ideas. Sewist, crafter, avid DIY-er, foodie, photographer, homemaker and mommy to one. I'm an expert at coming up with quick, clever sewing tips, recycling crafts and simple, easy recipes! You can find my ideas featured in reputable publications such as Country Living, Good House Keeping, Yahoo News, WikiHow, Shutterfly, Parade, Brit & Co and more. Thanks for stopping by and hope you'll stay for a while, get to know me better and come back another time. Stick around for real fun projects!