Bottle Lamps Magical Party Decor Idea
Article may contain Amazon & affiliate links. As an Amazon Associate I earn from qualifying purchases at no additional cost to you.
Are you looking for mind-blowing party decor ideas to wow our guests? These bottle lamps are the perfect addition to a party, a special event or even Christmas! These lovely light up bottles will make your Christmas even more magical!
Bottle lights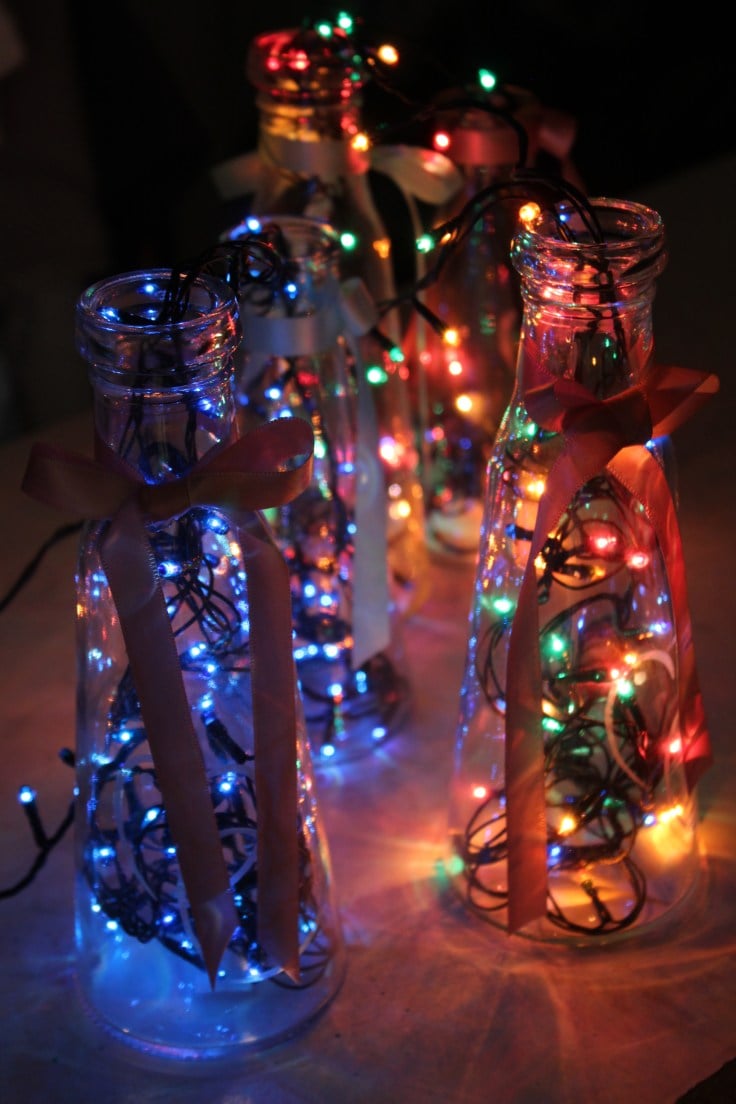 Why spend a fortune on party decor when you can make it yourself with pennies? These adorable bottle lamps will cost you just a few bucks but the end result of a two minute set up is so impressive, everyone at your party will be simply stunned!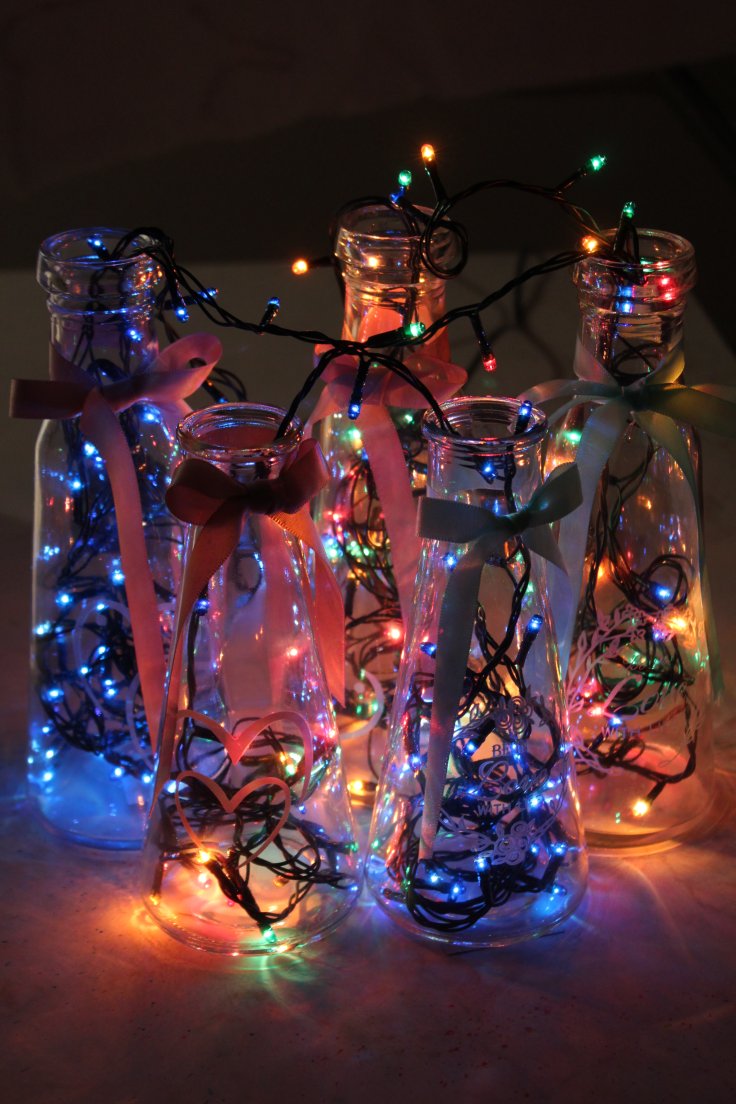 These Christmas bottle lights are simply perfect for a Christmas party but I totally see this idea working super great for a New Year's Eve party, a fairy themed party, a garden party, a romantic dinner or even a wedding. No matter where you use this glass bottle lamp idea, it will add a better look, make the decor really unique and will set the mood in any space!
Need more Christmas on a budget ideas?
I made my bottle lamps using cute little bottles in two different sizes; I normally use these as vases for small flowers. But this stunning bottle lights DIY can be made using any kind of bottles. So next time you empty some wine bottles you might wanna consider saving them for a pretty project like these bottle lamps.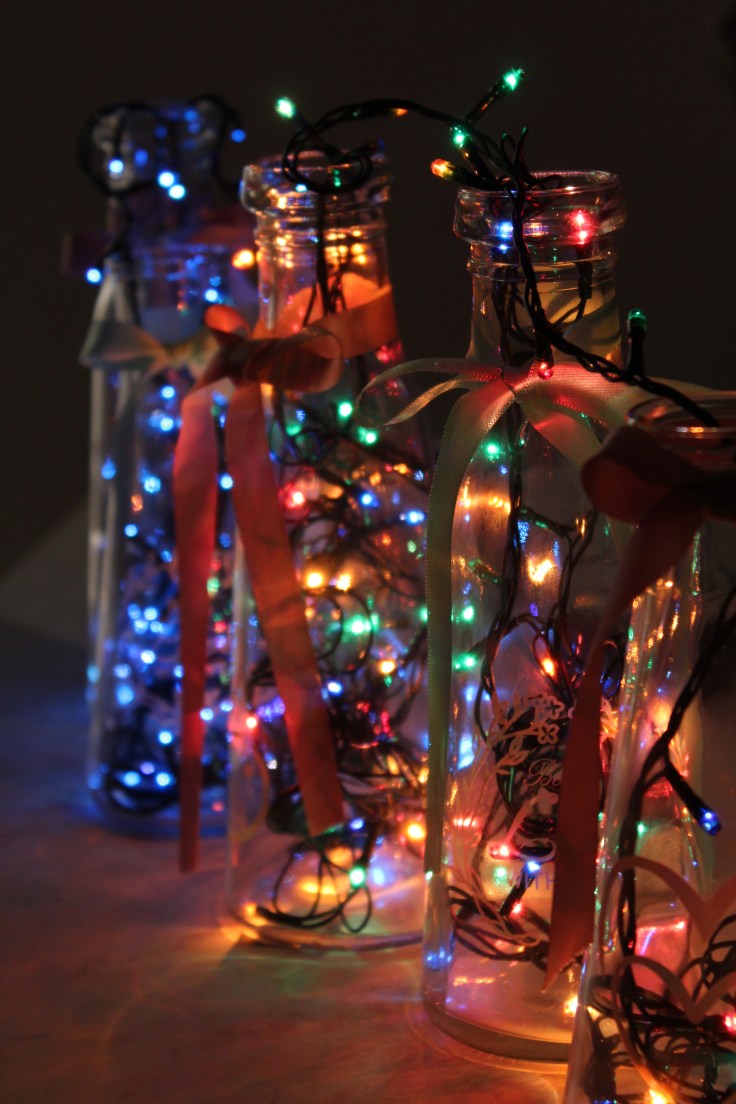 Your DIY bottle lamps will look even better if you're using colored lights as I did, mixed up. Or you can use colored bottles for an additional "wow" factor! There might a large variety of bottle lamps to buy online but why spend money on something that you can make yourself, cheaper and probably prettier, right? And it's ready in just a couple of minutes!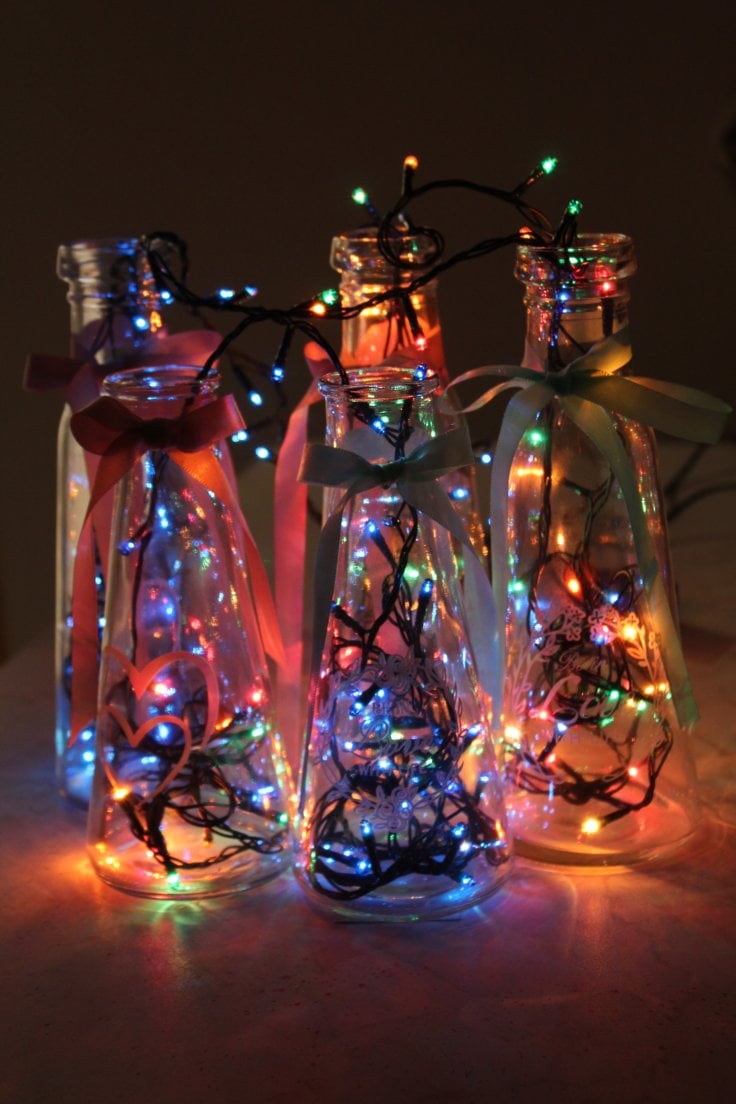 This isn't much of a tutorial, really since this project is pretty self explanatory but I really wanted to draw your attention on this super cheap but super impressive party idea! Just in case you need something special for Christmas or a New Years Eve party but don't have a big budget!
Bottle Lamps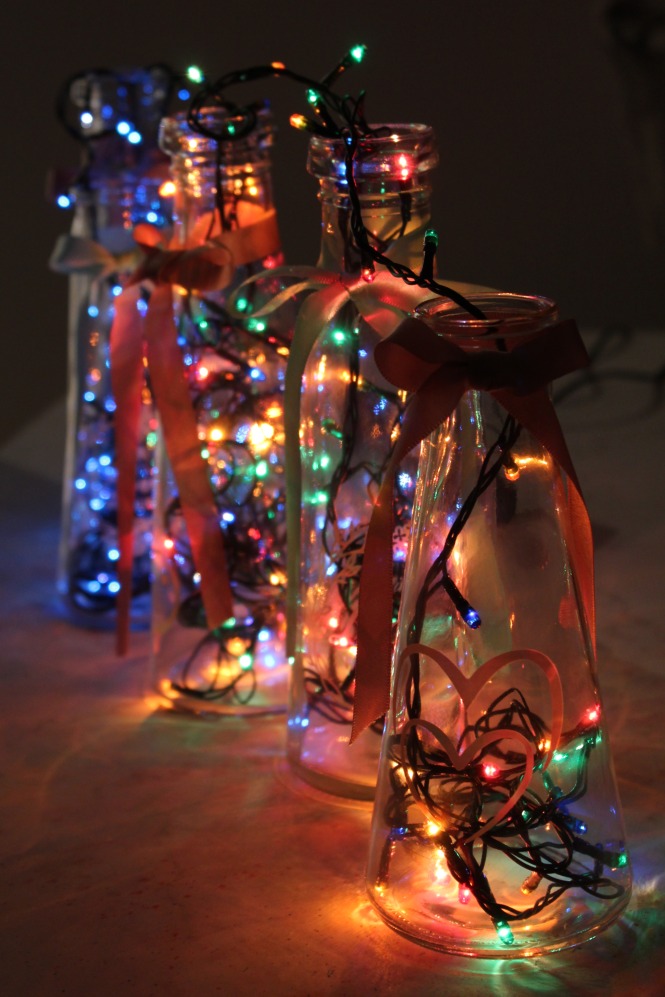 Materials:
empty bottles
Christmas lights or led strips (these are recommended but I didn't have any on hand)
Directions:
If using recycled wine bottles, remove the labels and clean the bottles well.
If you're good with a drill, you can drill holes close to the bottom of the bottles and insert the lights through that hole then plug in or turn the battery on. I am not good with both handling a drill or hazardous objects like glass so I decided to insert my lights the old fashion way: through the neck of the bottle. I had really long Christmas lights so I divided one strip into two or three sections and stuffed two or three bottles with them. The rest of the cord will hang from the neck of the bottle but it's hidden in the back. Plus when the lights are off and the bottle lights are on, no cord is visible at all.
And that's when the real magic begins with these bottle lamps! Night time, baby!
Pin to save for later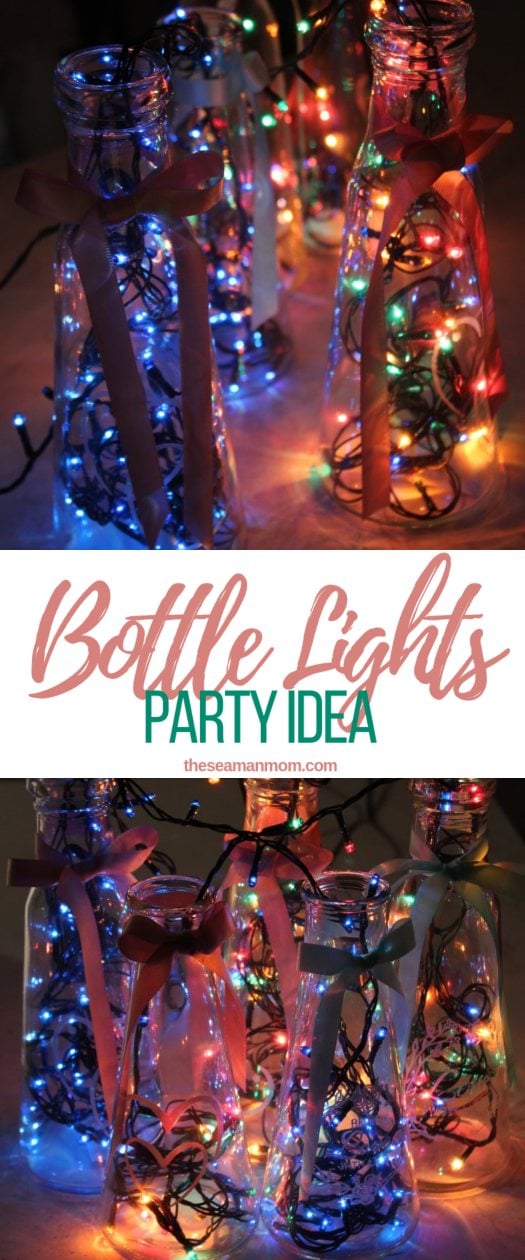 Most popular craft: