Throwing a party soon? Use some of these adorable DIY honeycomb pom poms made with crepe paper for a fun decor, perfect for any party!
DIY Honeycomb Pom Poms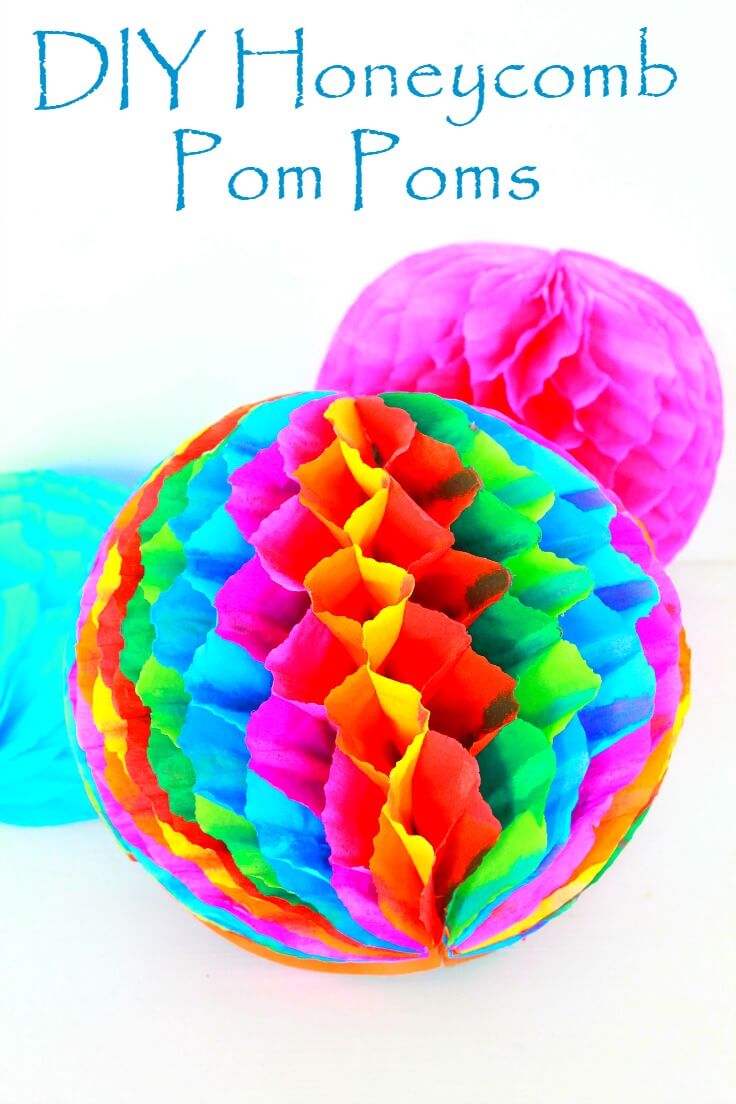 Aren't these DIY honeycomb pom poms so adorable? I think they're irresistible and super fun. And they would look great at any party, from kids' birthdays to weddings and New Years. Imagine these cuties floating around your house or even your garden, that would be super cool!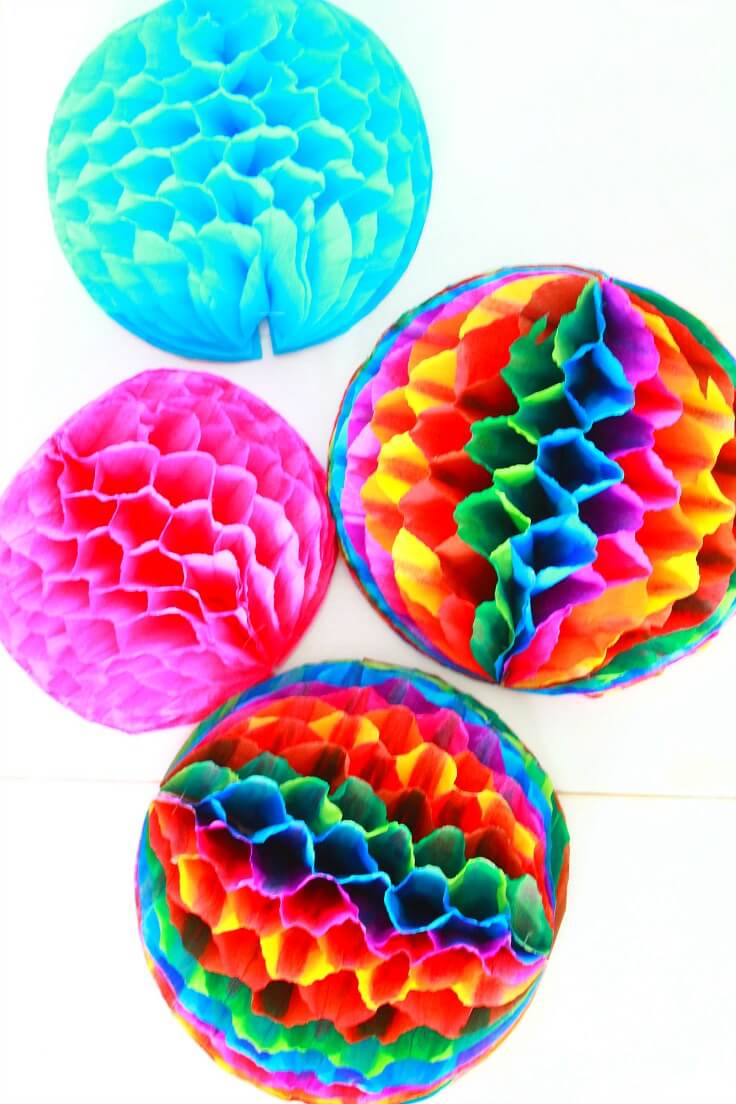 I love how versatile these are; you can make them in all kinds of shapes and use different colors or even mix colors up as I did. And they're not great for parties only, these DIY honeycomb pom poms would look amazing as a wall decor too! So you can get as creative as you like.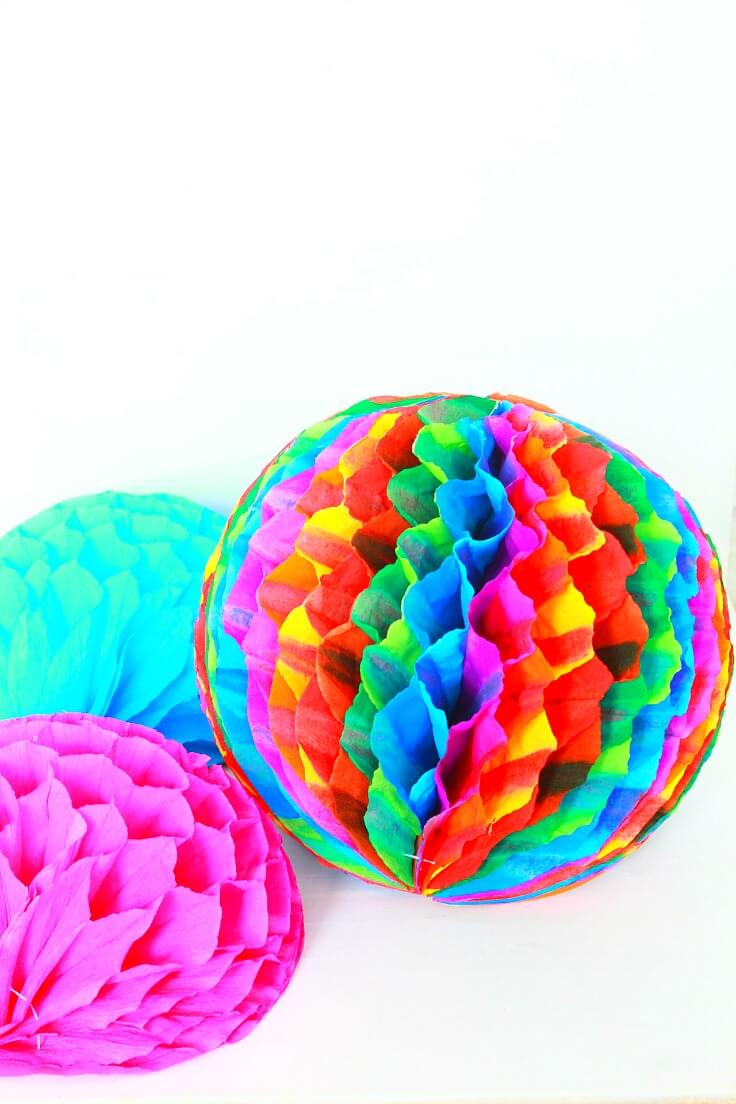 Although these cute DIY honeycomb pom poms are a bit time consuming and require some patience and pretty good motor skills, making them is really not rocket science and an enjoyable experience. And the end result is so worth the effort. Plus you get to save some money if you make your own. So here's how to craft up some pom poms; they're sure to put you in a great mood!