How to make fabric flowers the insanely easy way
Article may contain Amazon & affiliate links. As an Amazon Associate I earn from qualifying purchases at no additional cost to you.
Learn how to make pretty fabric flower to embellish any clothing item. Super quick to make and you'll be the fashion talk around around the neighborhood. Here's an easy diy fabric flowers tutorial
Easy DIY fabric flowers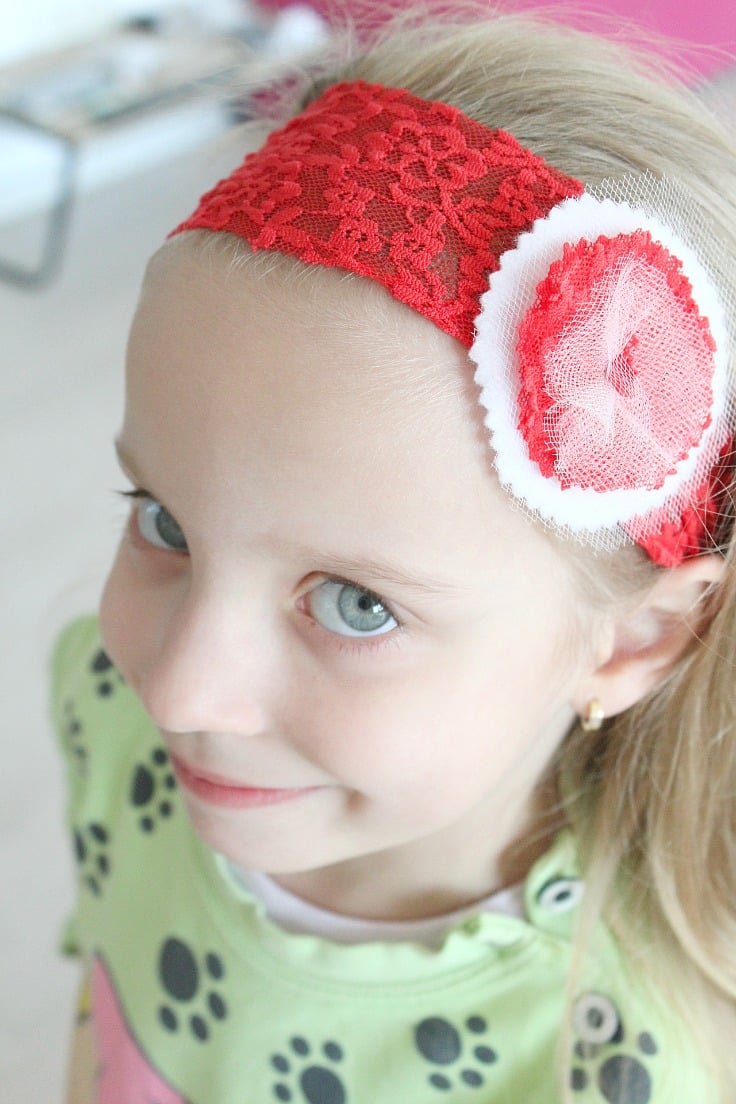 I didn't plan to make this Easy DIY fabric flowers tutorial but then my daughter asked me to make her some headbands. And since in my world, little girls, headbands and adorable flowers go hand in hand this tutorial came to life. I'll be following up with the actual headband tutorial too, so be sure to check back soon; that's another super easy, 10 minutes craft project.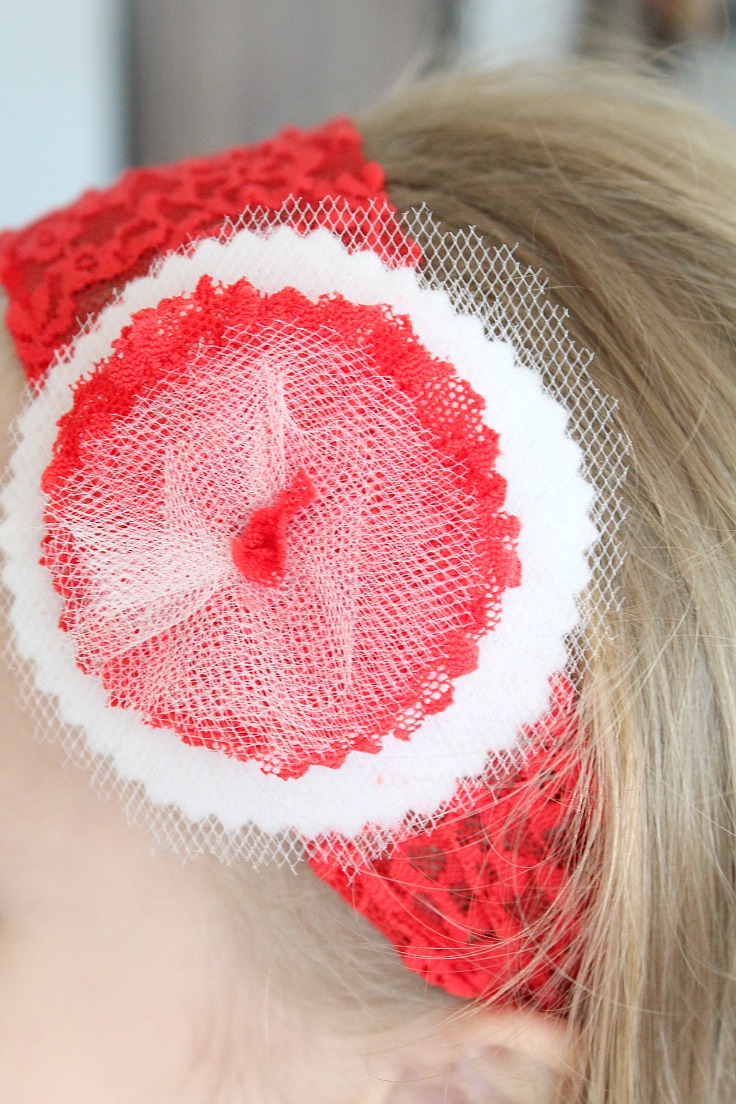 This project only took about 5 minutes to make and it's a great way to use some fabric scraps you might not be able to use on other projects as they are too small. A fabric flower is also an adorable way to add life to an old, boring clothing item, a headband, a fabric belt or even a bracelet, the possibilities are endless! I'm even considering adding one to one of my bags soon.
DIY fabric flowers tutorial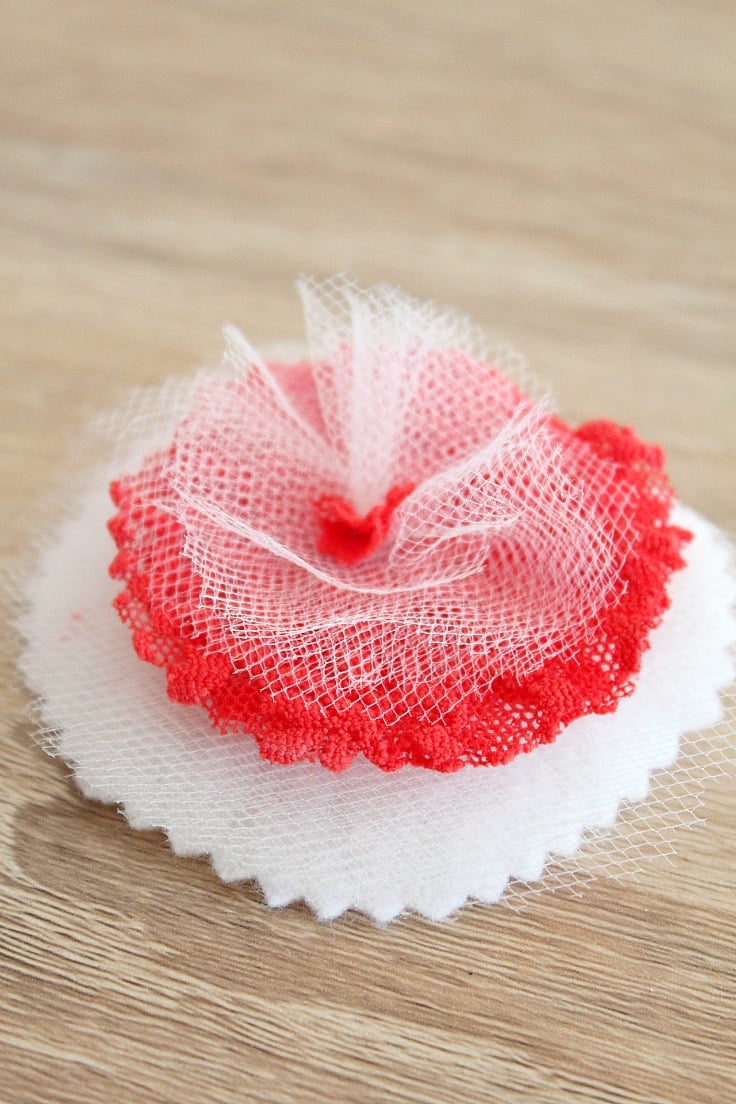 Materials:
scraps of batting (or white fleece or felt), red lace and tulle
pinking shears
matching thread
needle
scissors
Directions:
Using your pinking shears, cut a circle from the white piece of batting and 2 or more circles of a similar size from the tulle.
Cut 2 smaller circles from the red lace and several circles from the tulle (I cut 4 but the more you use, the fluffier the flower), of the same size as the lace circles.
Cut a tiny circle from the red lace
Fold the smaller tulle circles in half, then fold again in half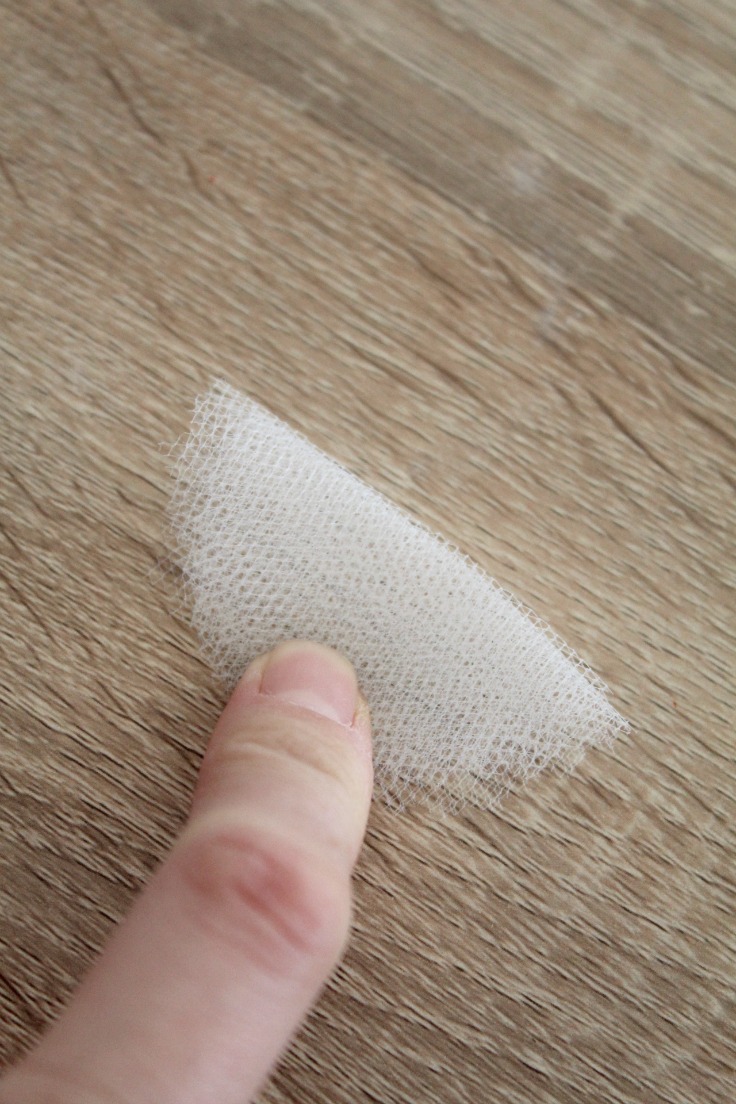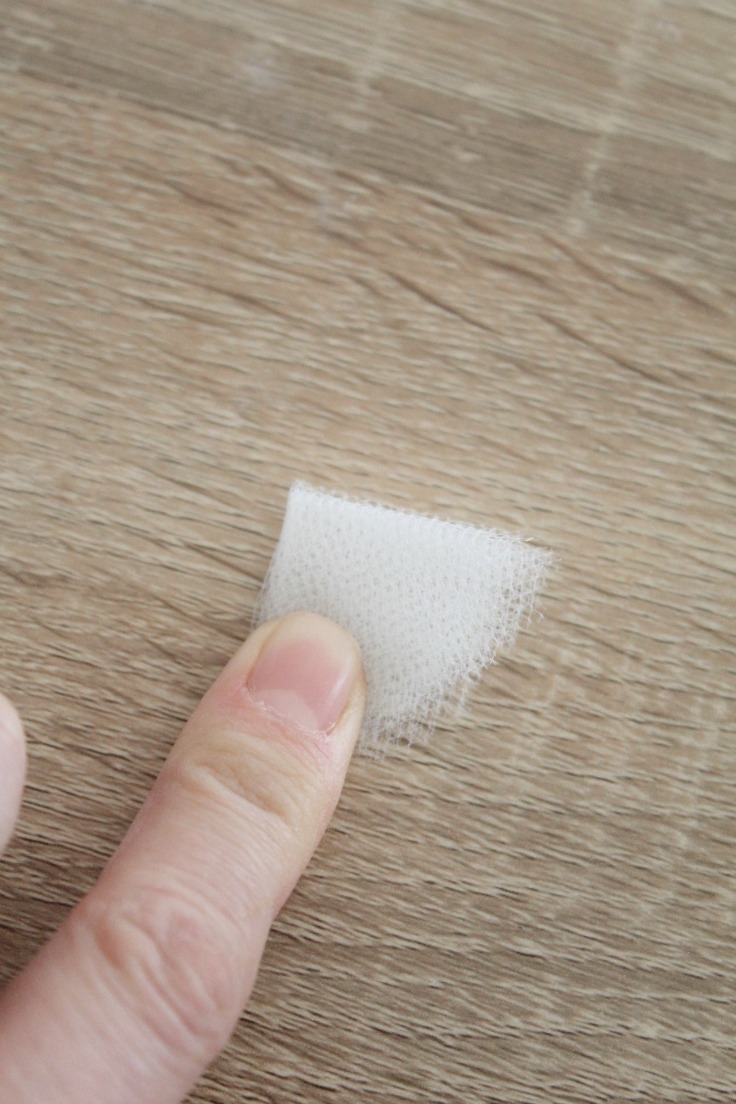 Stitch at the base to keep the layers together and form a small flower, then open the flower and fluff the tulle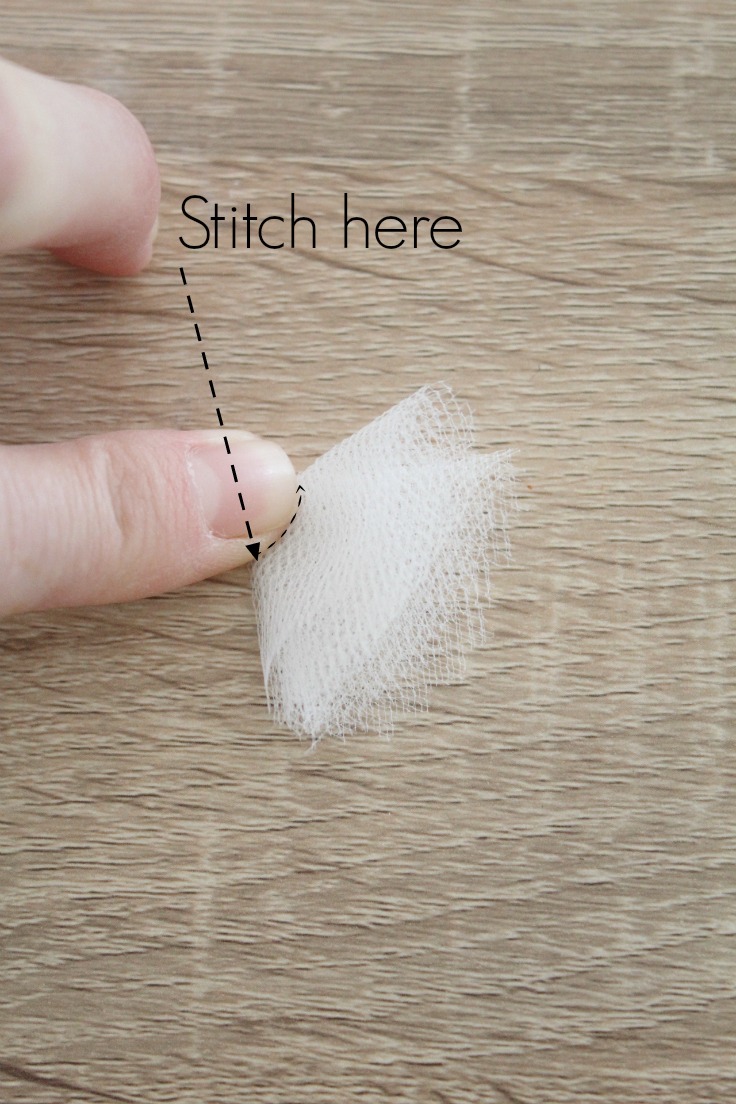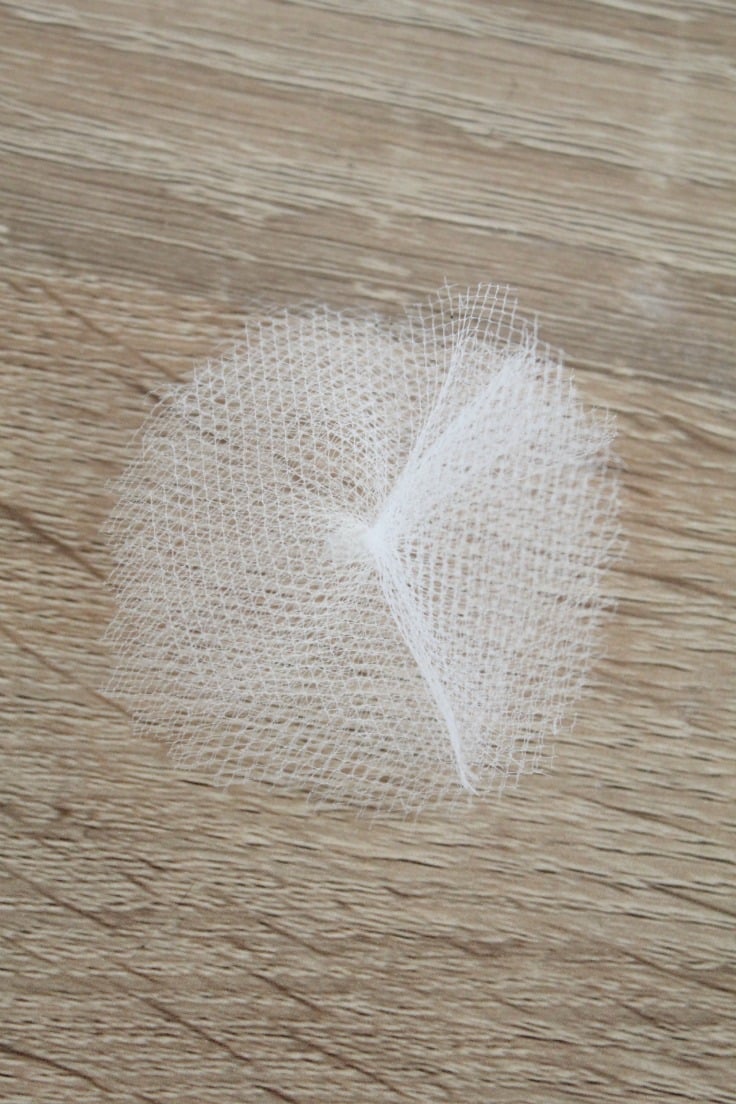 Place all circles on top of each other, all right side facing up, as follows: batting, then lace, then tulle, then the tiny red lace circle.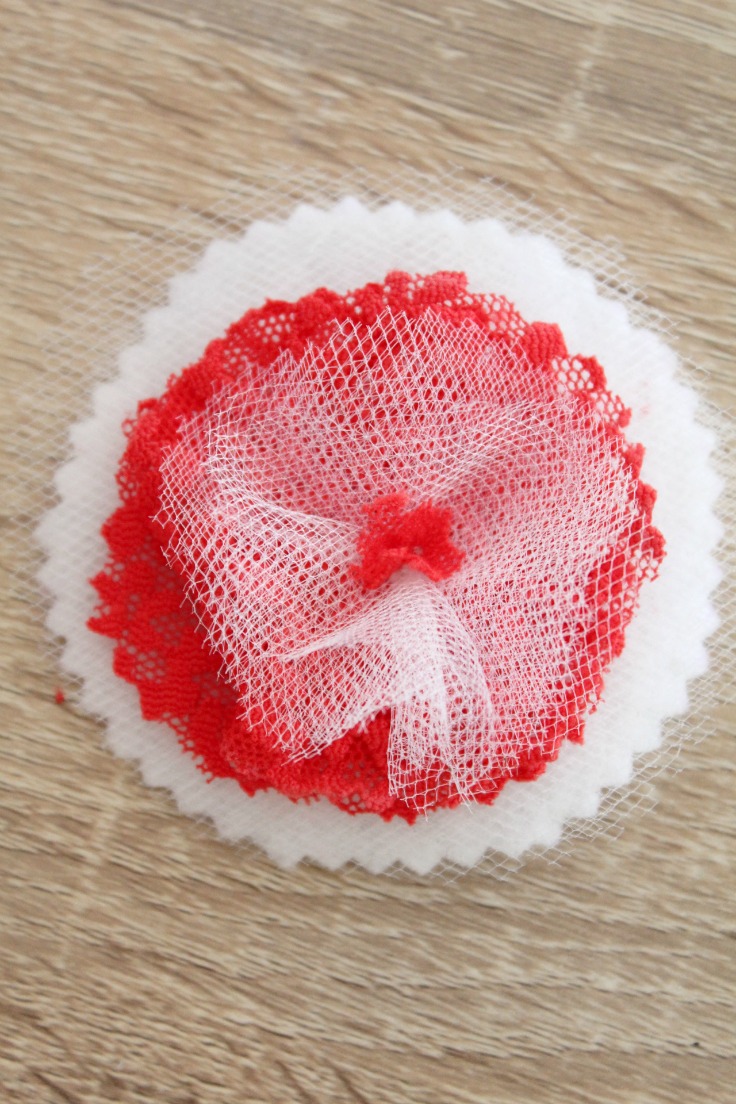 Stitch in place, fluff the tulle and you're done!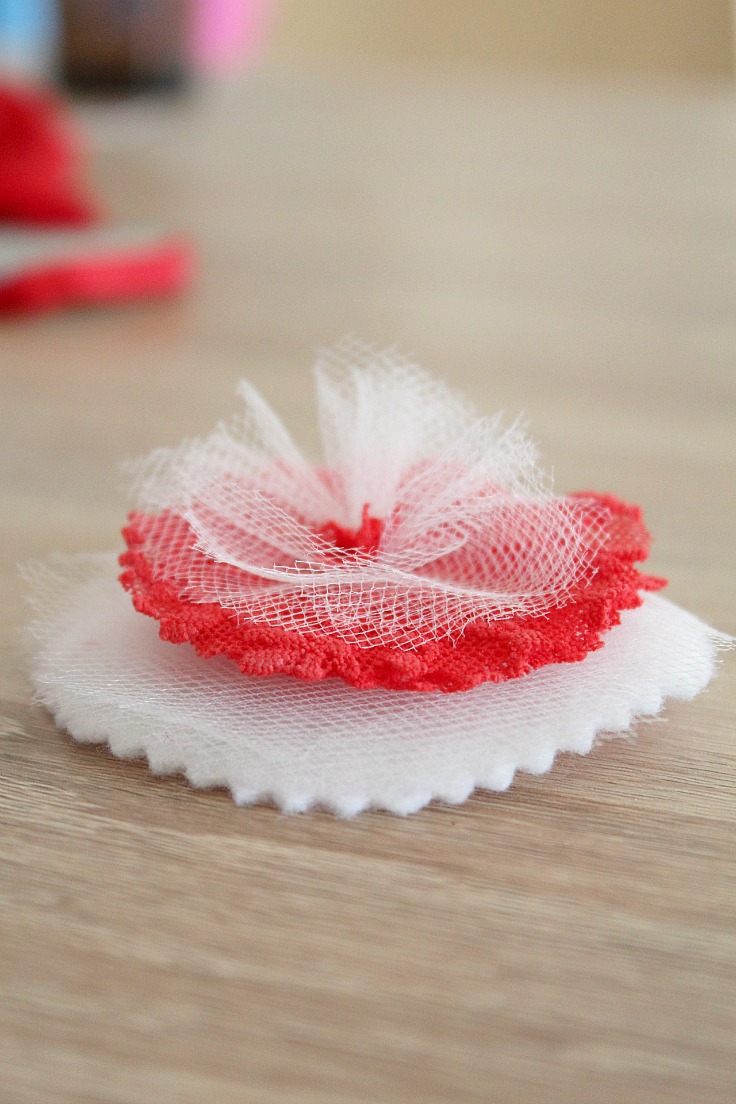 Use to beautify any clothing item. I used this particular flower to make this pretty red lace headband for my daughter along with a second white headband, tutorial which I'll be sharing tomorrow.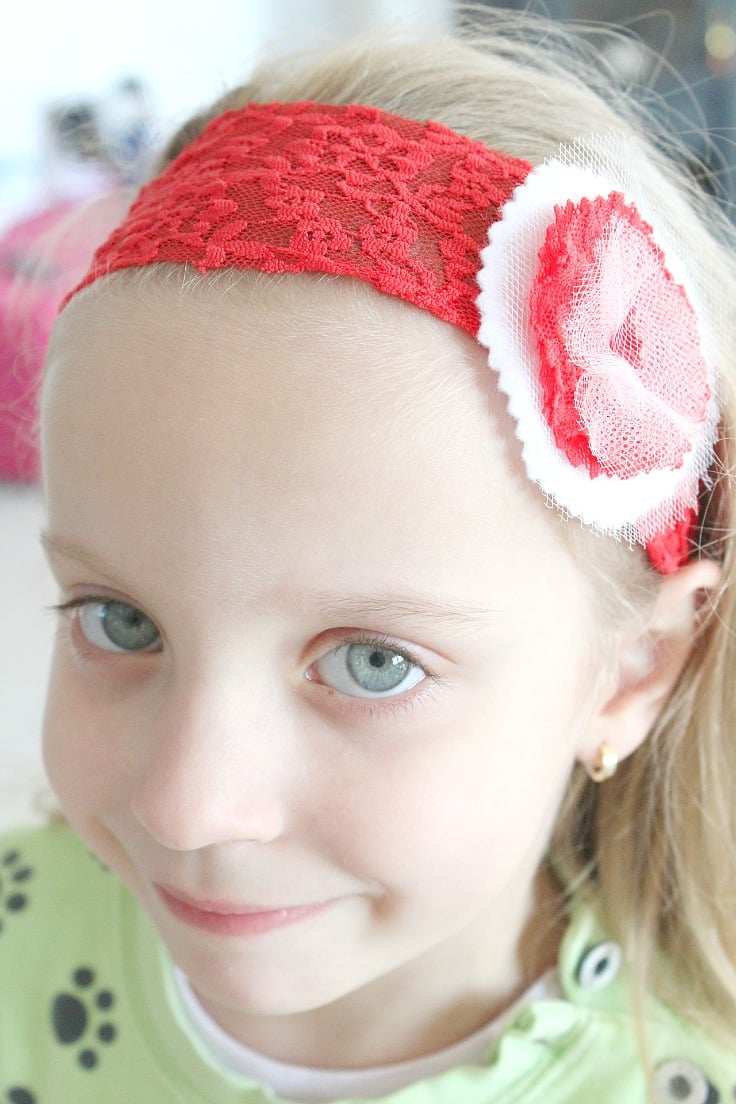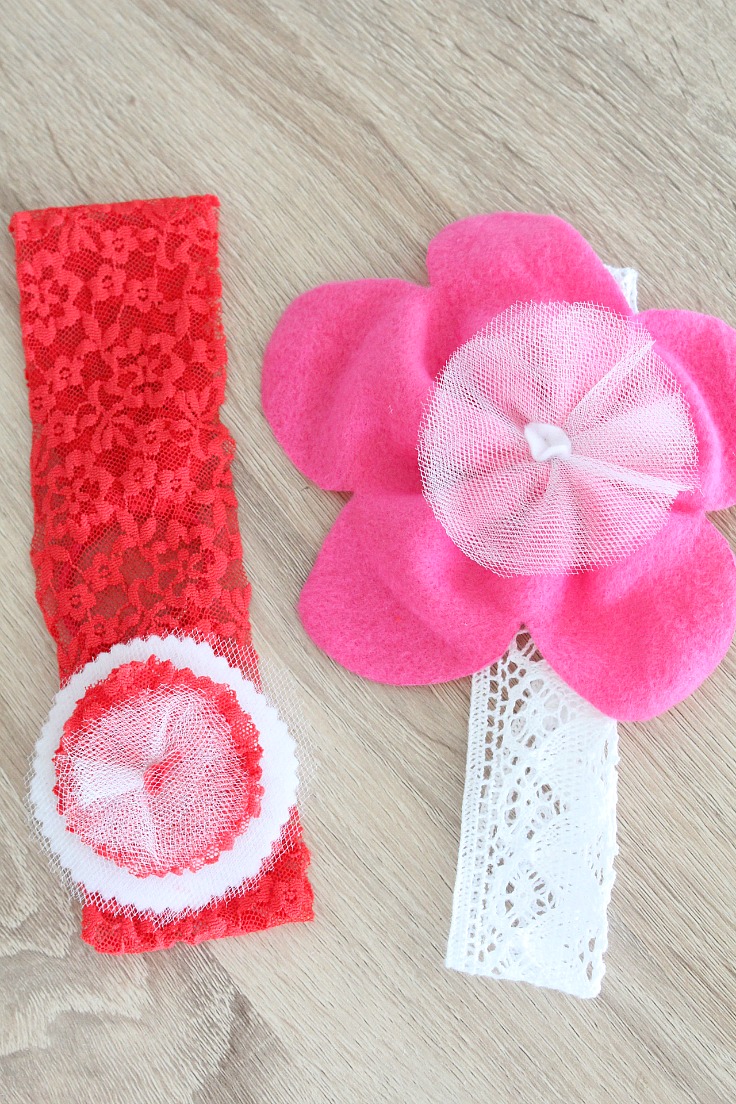 You can add a button in the middle if you like.