Are you looking for a simple but chic and comfortable kids dress pattern? This two toned and sleeveless A line dress pattern with added ribbon details is a great project to sew for a little miss!
Sleeveless Dress Pattern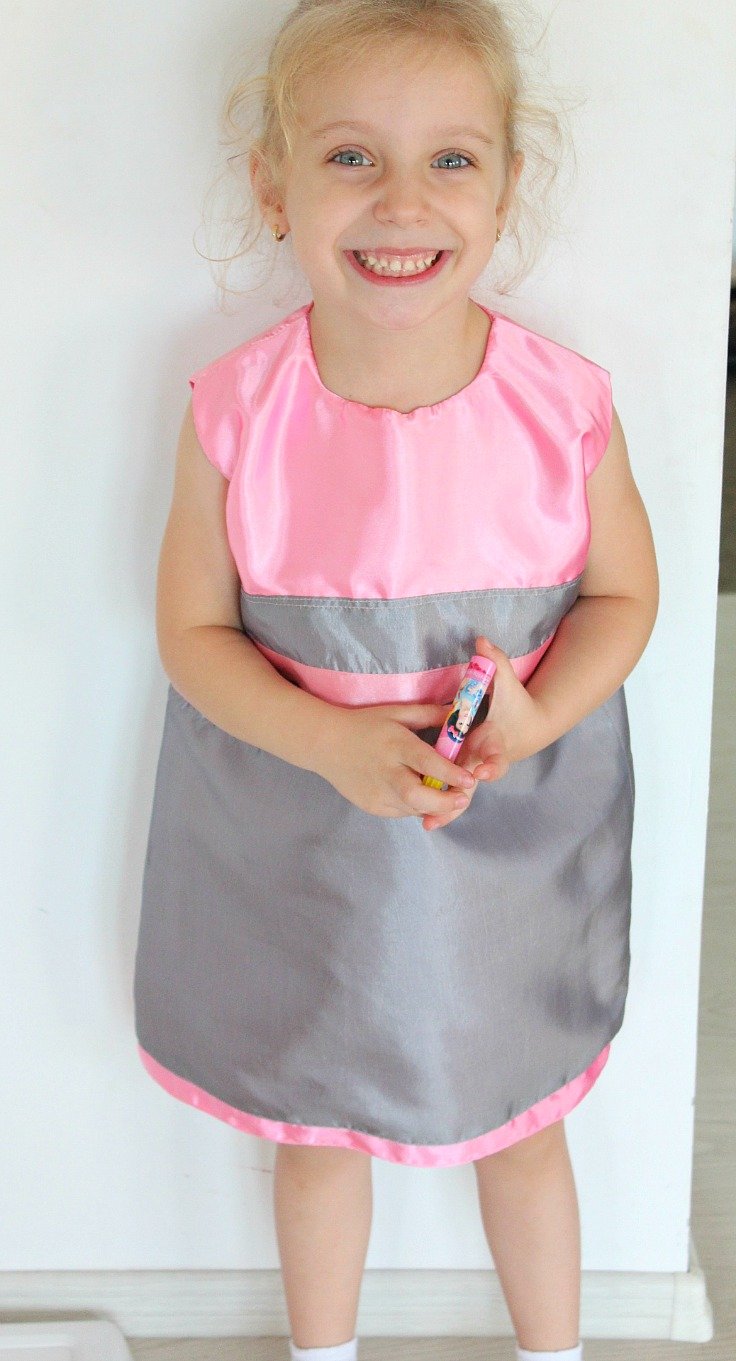 I love making clothes for my little girl! Even though I'm not an experienced sewer, I believe practice makes best! So embracing new challenges and sewing new items like this adorable A line dress pattern, is the only way to progress.
My daughter loves slipping into beautiful, comfy dresses and I love making them for her so this is a match made in heaven! I'm also super thrilled because she's agreed to model this simple girls dress pattern for me so I can shoot a couple of photos and show you how cute this dress is! Unlike the other time when I made her this cute polka dot Pillowcase Dress. She got bored pretty quickly though, as you may notice in one of the photos below but hey, I take what I can get!
Need more girls dress patterns?
This A line dress pattern would've been a much easier project if I was gonna trace a pattern from an old t-shirt or an A line dress! But I decided to go one step forward and try my hand at pattern making which is not my strongest skill. So this project has an actual pattern to download!
I made this toddler dress pattern a bit large as Ellie hates tight clothes. She's so restless, she moves a lot and loves running and climbing on about anything and nothing would stop her from having fun, not even a formal dress as this A line dress pattern was originally designed. She needs room to move in her dresses so this had to be a loose design.
I hate how my machine finishes seams, and I didn't have a serger when I made this girls dress sewing pattern, so I wanted all my seams enclosed to look neat. Which turned out great and made me realize that with the right fabric and pattern this dress could actually be converted to a reversible dress.  I chose to work with satin which is not an easy fabric to sew with but if you choose cotton, the project would work much faster and easier. Even though the seams are enclosed I think it's best advised to use pinking sheers with satin as it frays so fast! It's crazy!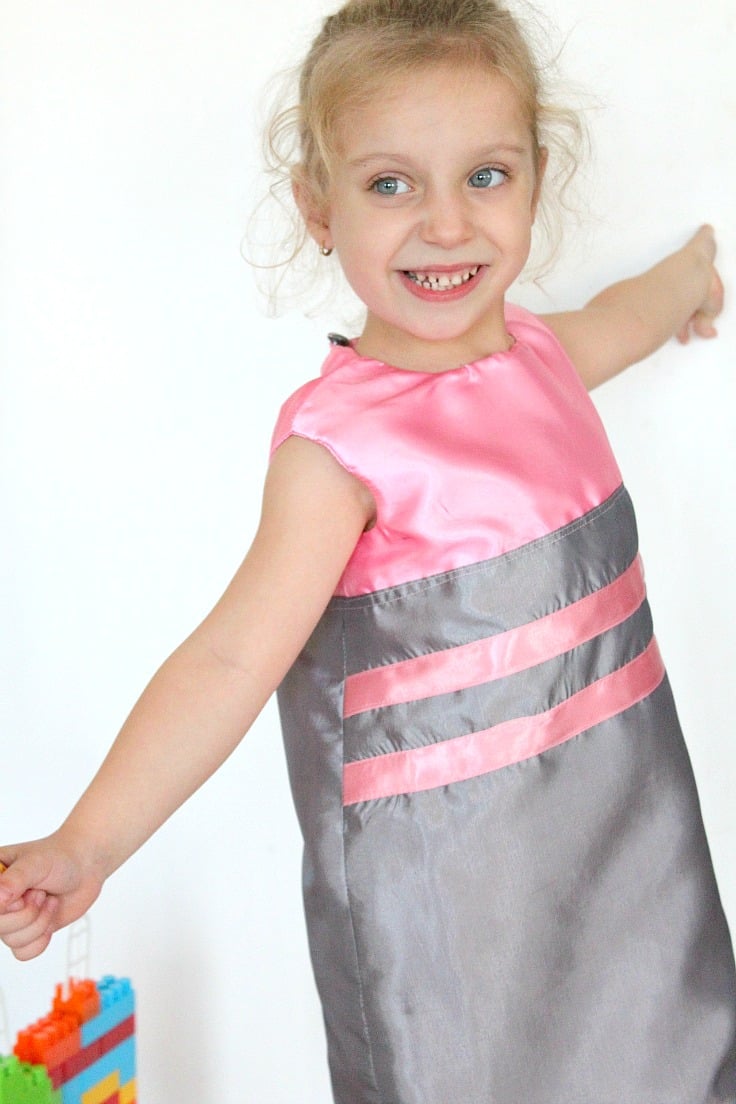 With this simple A line dress pattern it's pretty easy to make a beautiful, quite elegant dress that will take 2-3 hours to sew for a beginner sewer (probably faster if you use a friendlier fabric). In fact, it took me longer to make the pattern and cut the fabric than the actual sewing process! But you're in luck, you will skip the pattern making part as I've got you covered for size 4T (I hope I'll find the time to make a pattern for more sizes soon and if I do, I'll update this post). The pattern is available to purchase here or get it free when you join my sewing newsletter.
A Line dress pattern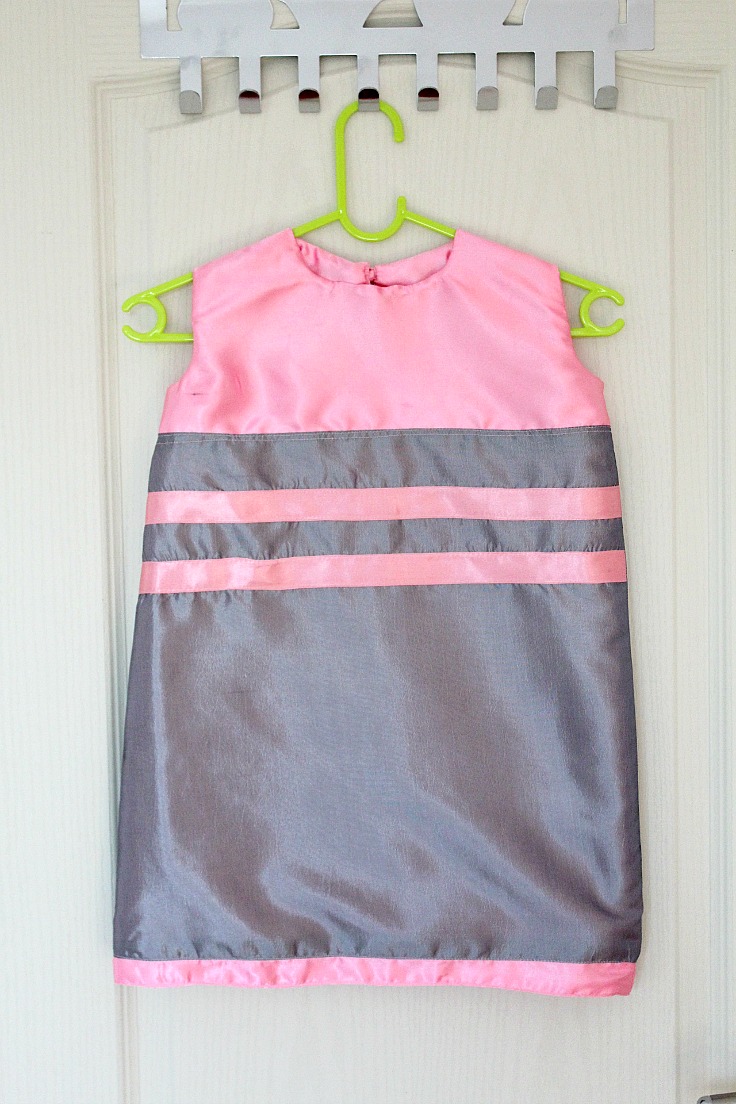 Materials:
39″ x 47″ gray color fabric (I used crepe satin)
39″ x 47″ pink skirt lining (I used satin)
20″ x 39″ pink bodice & lining (satin)
2″ x 39″ pink border for the hem (satin)
sharp needle if using satin or lightweight fabric
sewing machine
pinking sheers
scissors
matching thread
button
pink ribbon (or use satin to make the pink trim at the top of the skirt)
Pattern (download from here)
Directions:
Step 1 – Prepare the fabric
Download the pattern (no seam allowance included in the pattern).
Then the fabric. Cut two on the fold for the front bodice. Cut four of the back bodice piece (2 for each side), adding 1/2″ to make room for turning the seam inside. Don't cut on the fold for these 2. Cut two of the skirt pieces (back and front), on the fold. Also cut 2 small strips of fabric, then cut one end into a triangular shape (for the little loop at the back of the bodice where you'll button the skirt).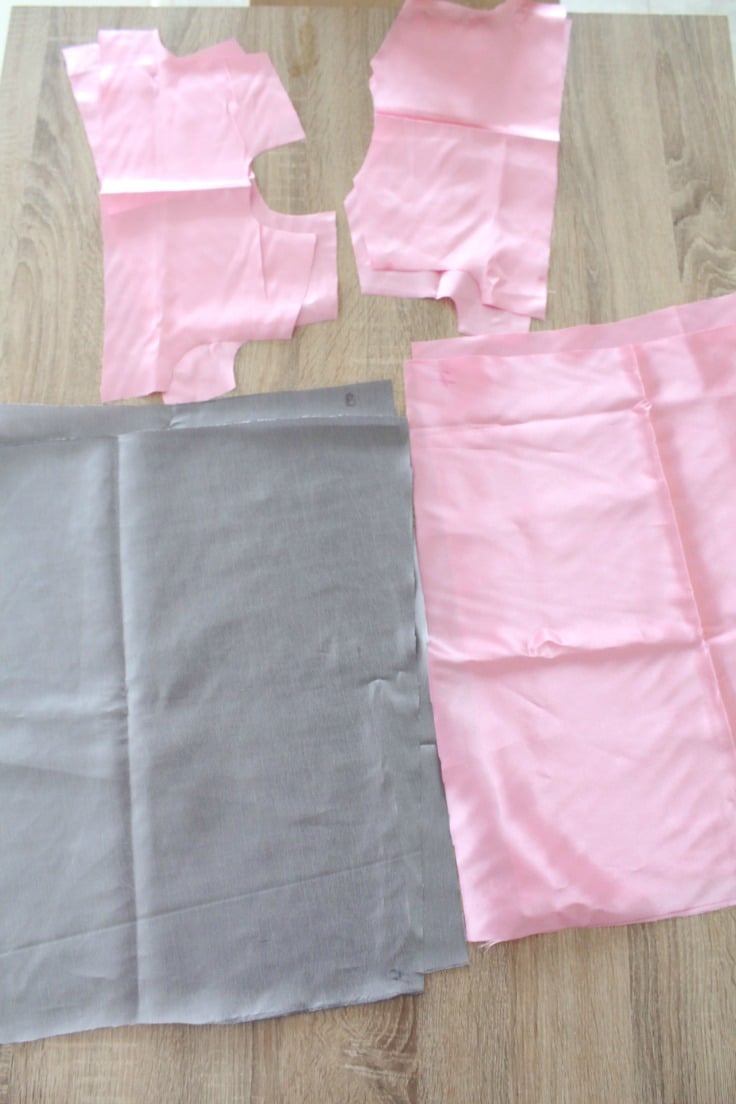 Step 2 – Make the bodice
Now pin the front bodice to the back bodice pieces, at the shoulder seams, and sew together, right side together (RST). Do this for both sets.
Press your shoulder seams open, then lay the bodice pieces right sides together, lining up the shoulder seams again. Pin around the neck and armholes. Sew along where you pinned. Clip curves if needed and turn right side out. Iron press.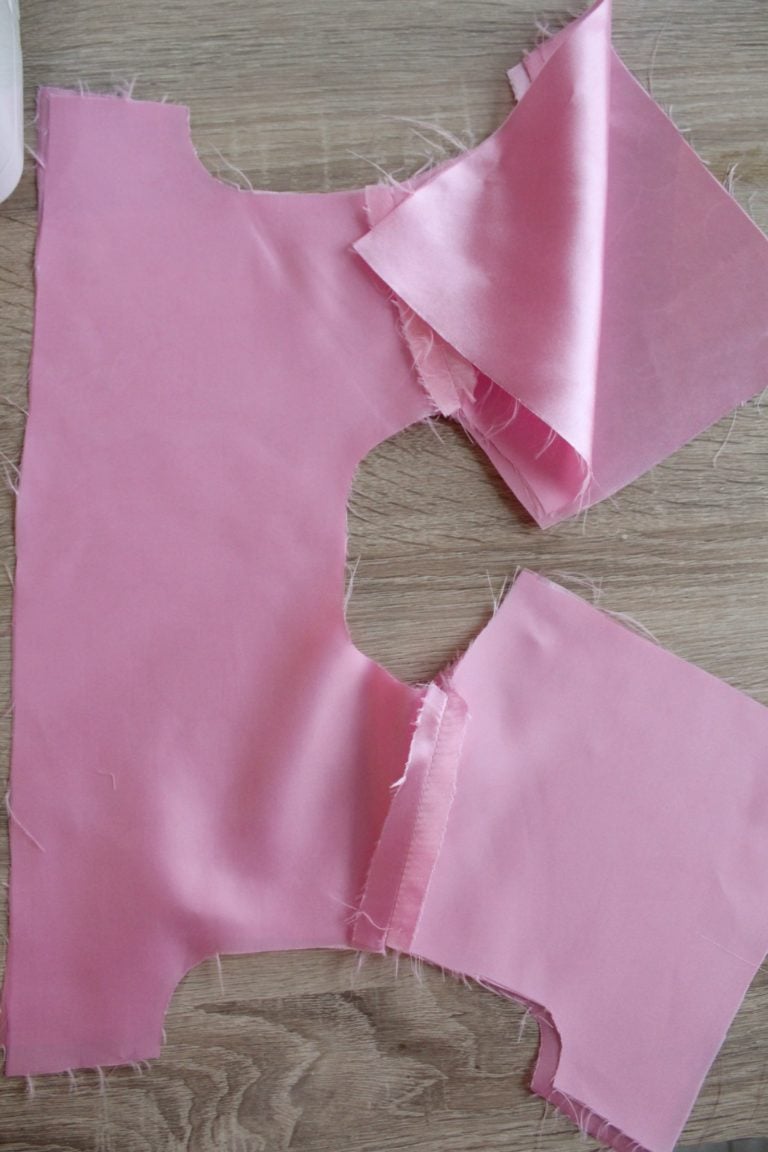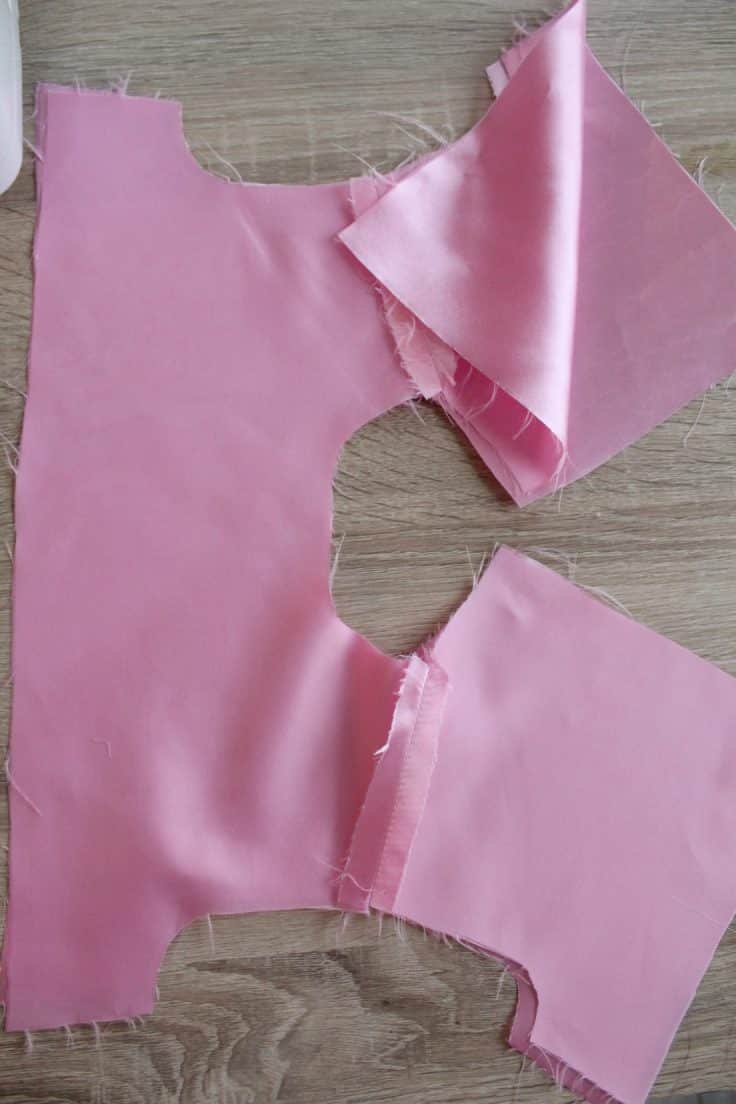 Then grab one side of your bodice piece, where the armpit ends. Open the two pieces of fabric. Do the same with the other side of the armpit, and pin right side together. Sew, repeat for the other side and iron press.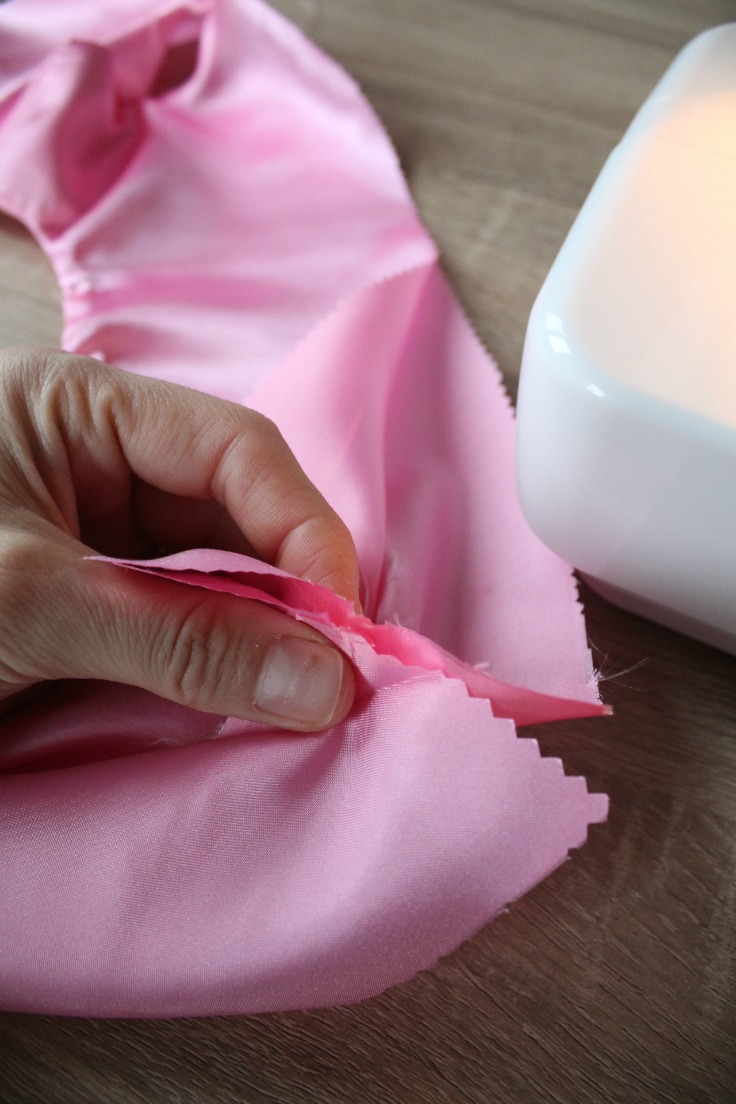 Step 3 – Make the skirt
Take some ribbon in the color of your bodice and pin 2 lines to the front skirt piece, along the seam line. Sew in place.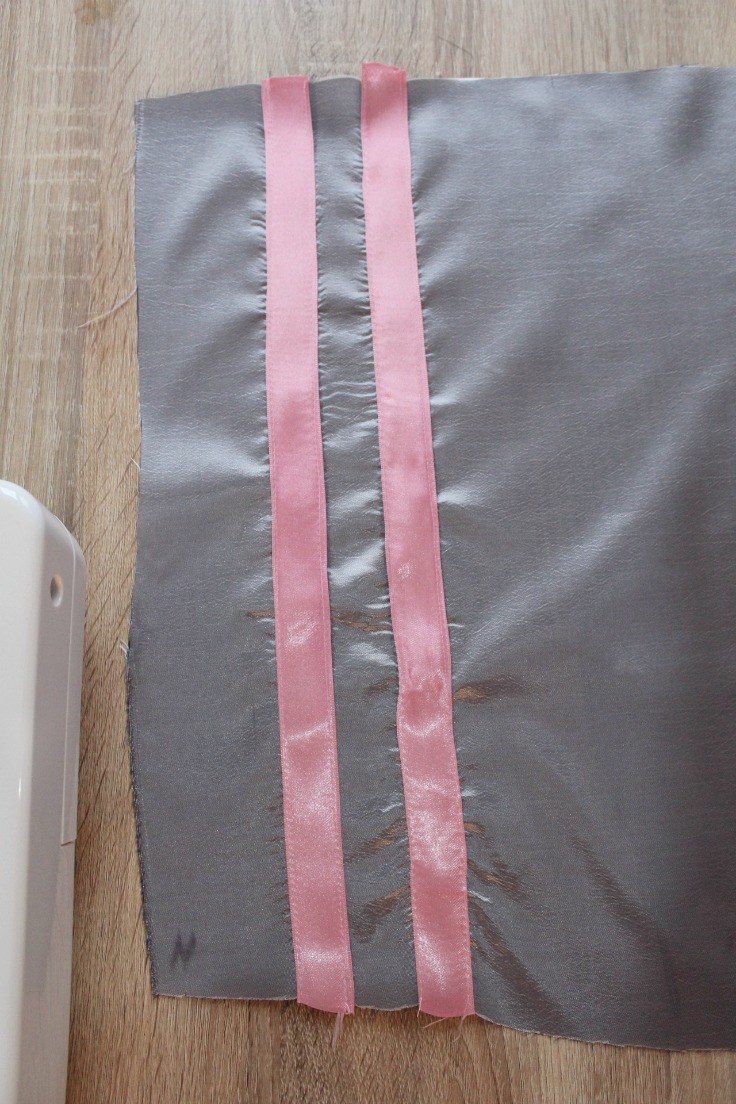 Lay the two skirt pieces RST, and sew the sides together.
Grab 1 pieces of the border at the hem and 1 piece of skirt lining. Place RST at the bottom of the lining and sew. Do the same with the other 2 pieces.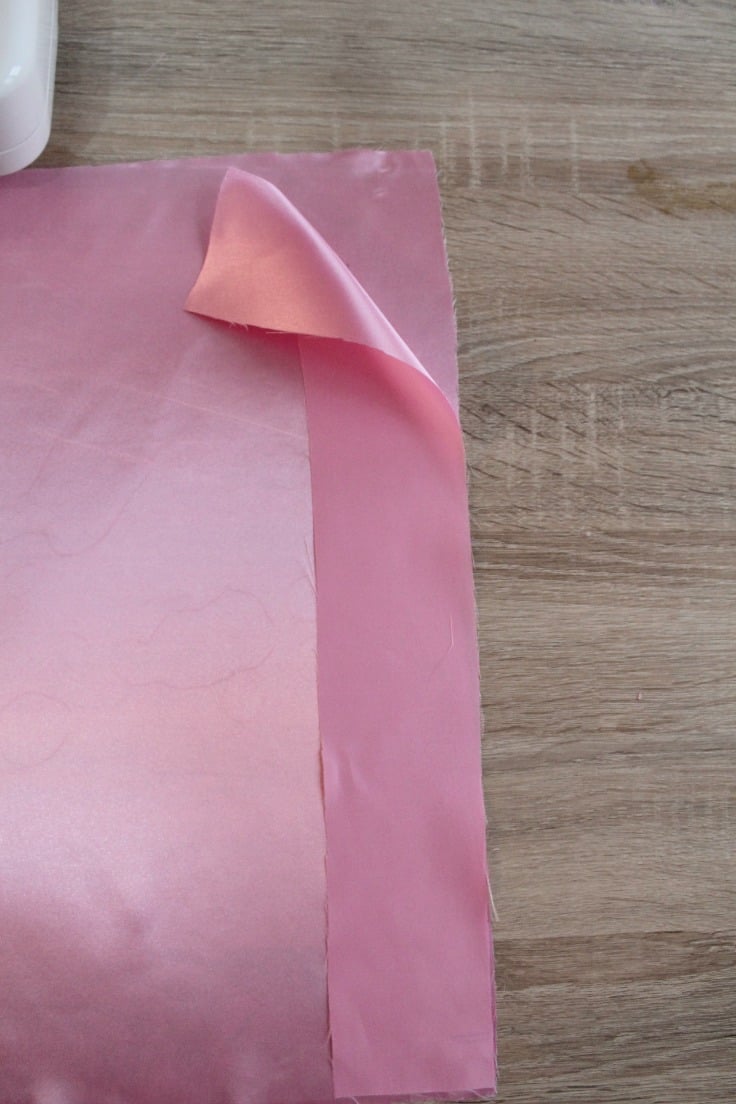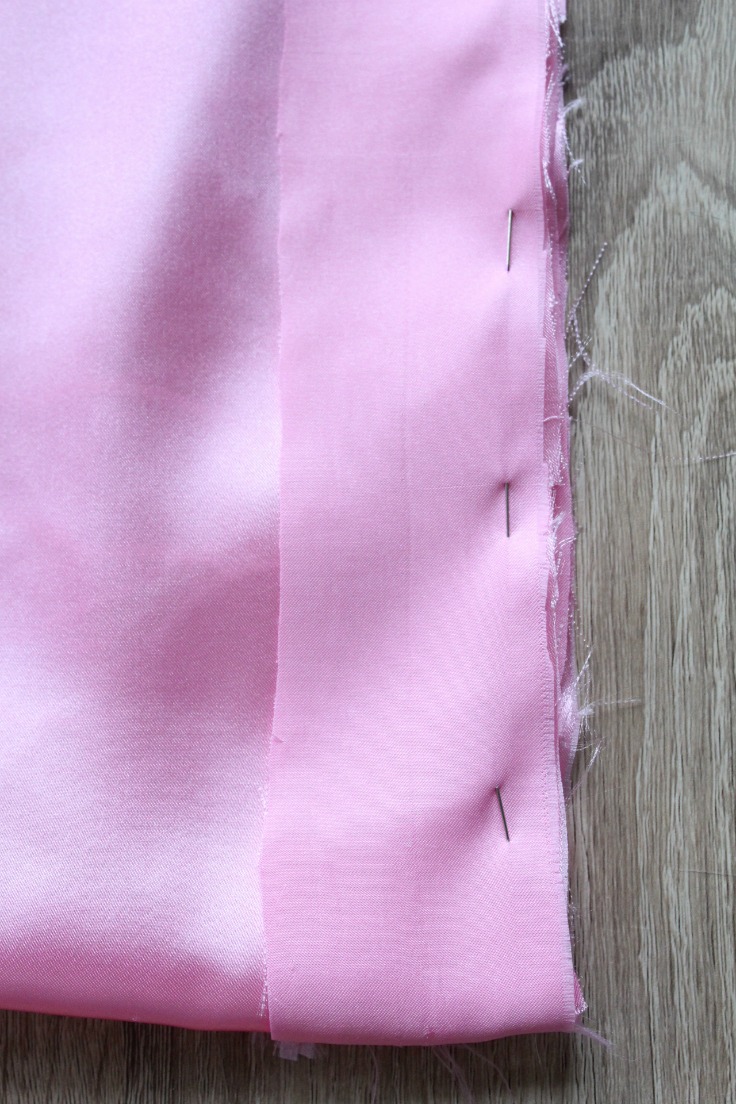 Put both skirt lining panels RST and sew at the sides.
Turn the skirt wrong side out.
Slip the skirt lining inside the skirt so they face RST. Pin at the bottom and sew.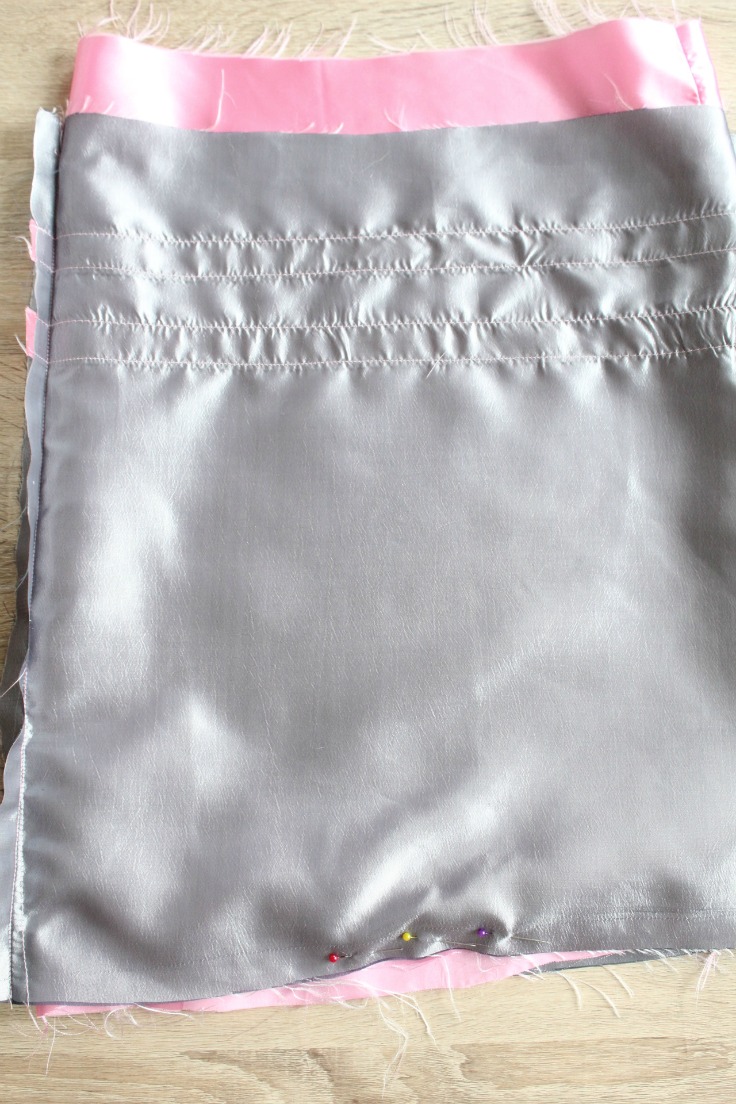 Turn skirt right side out.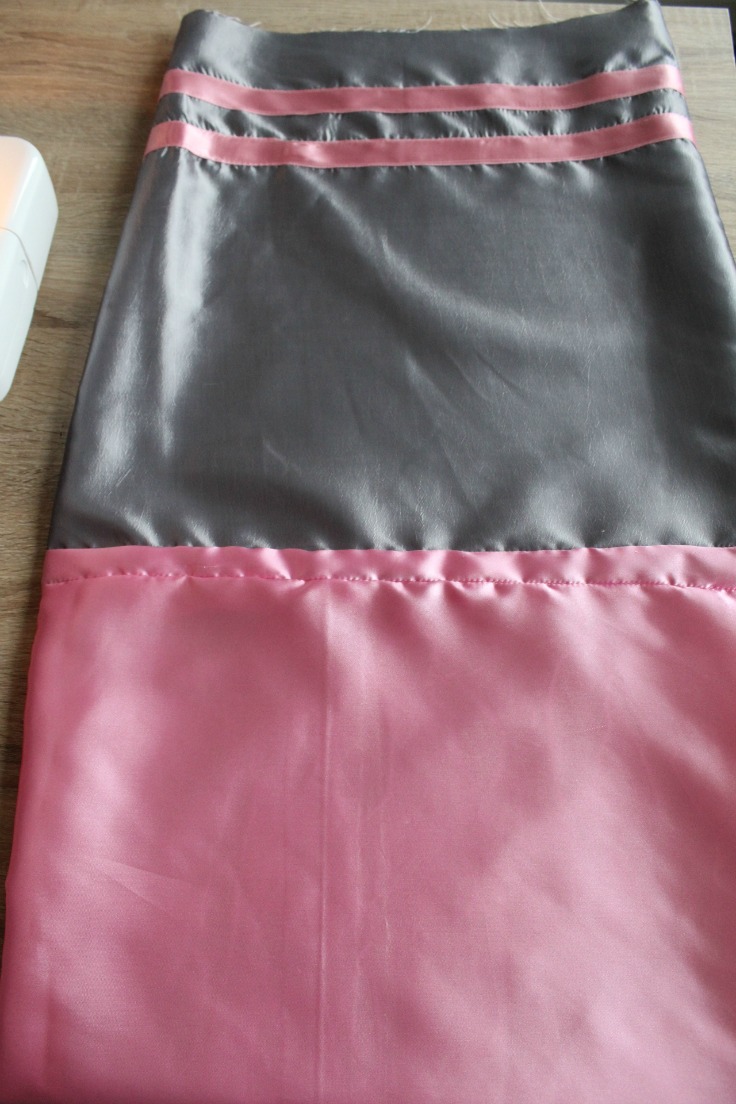 Slip the skirt lining inside the skirt, through the bottom. Leave the lining border out like this.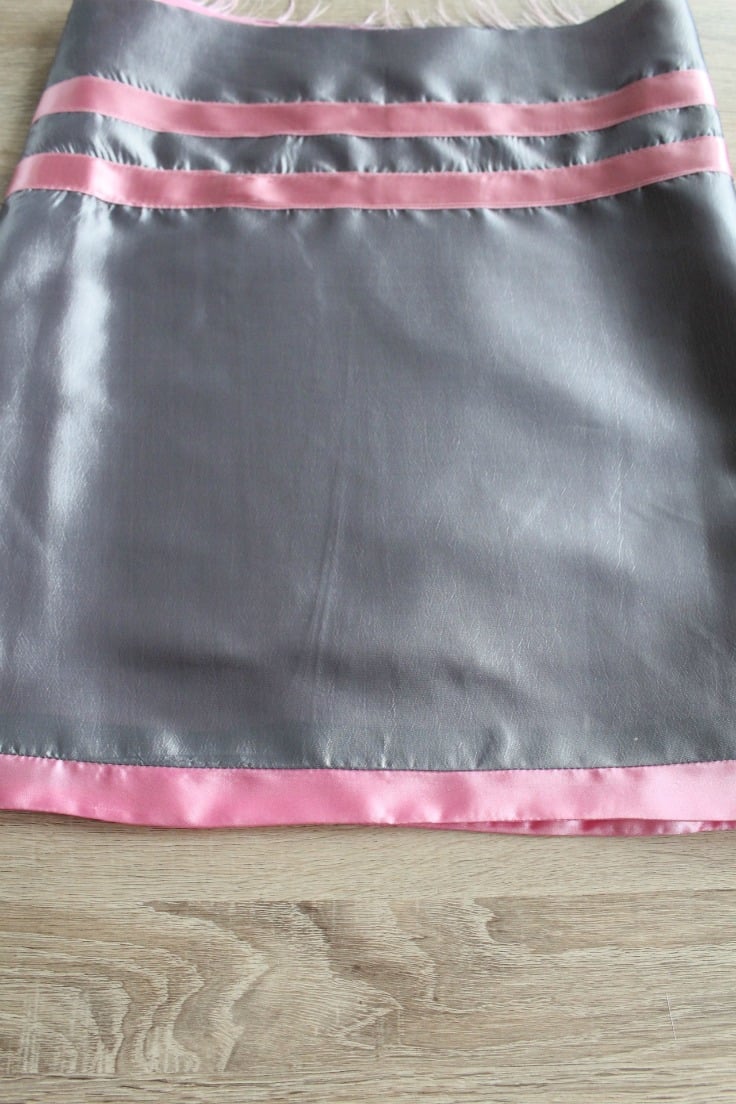 Topstitch the border at the bottom and also the skirt at the bottom.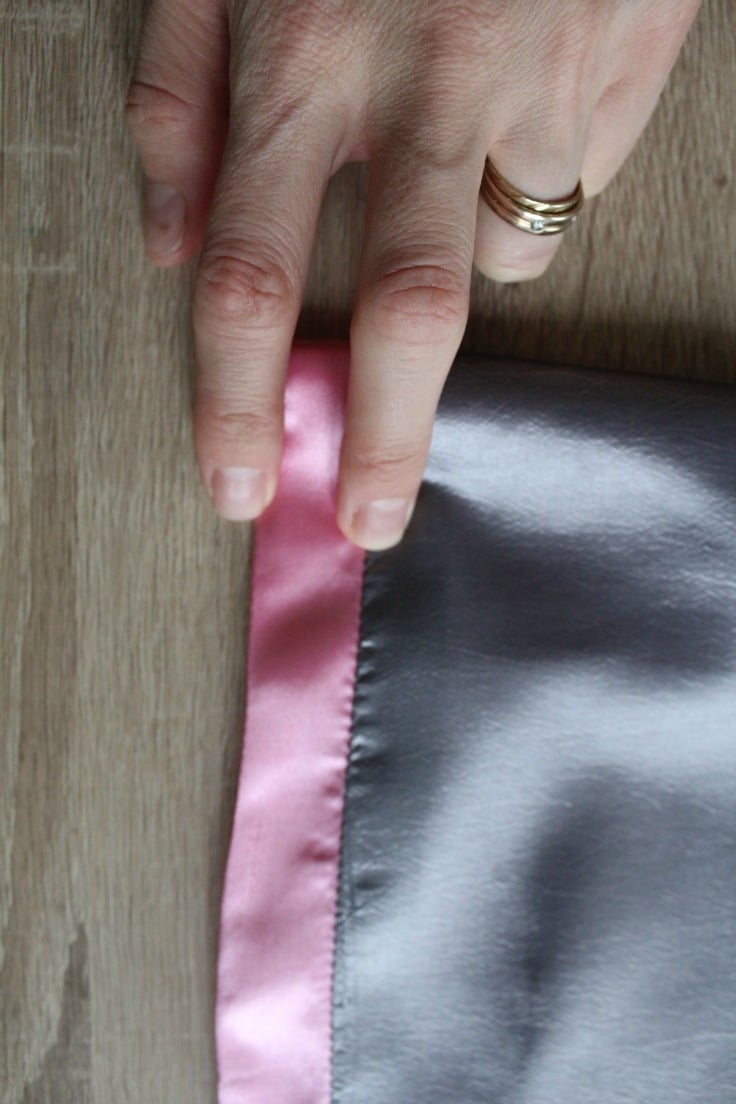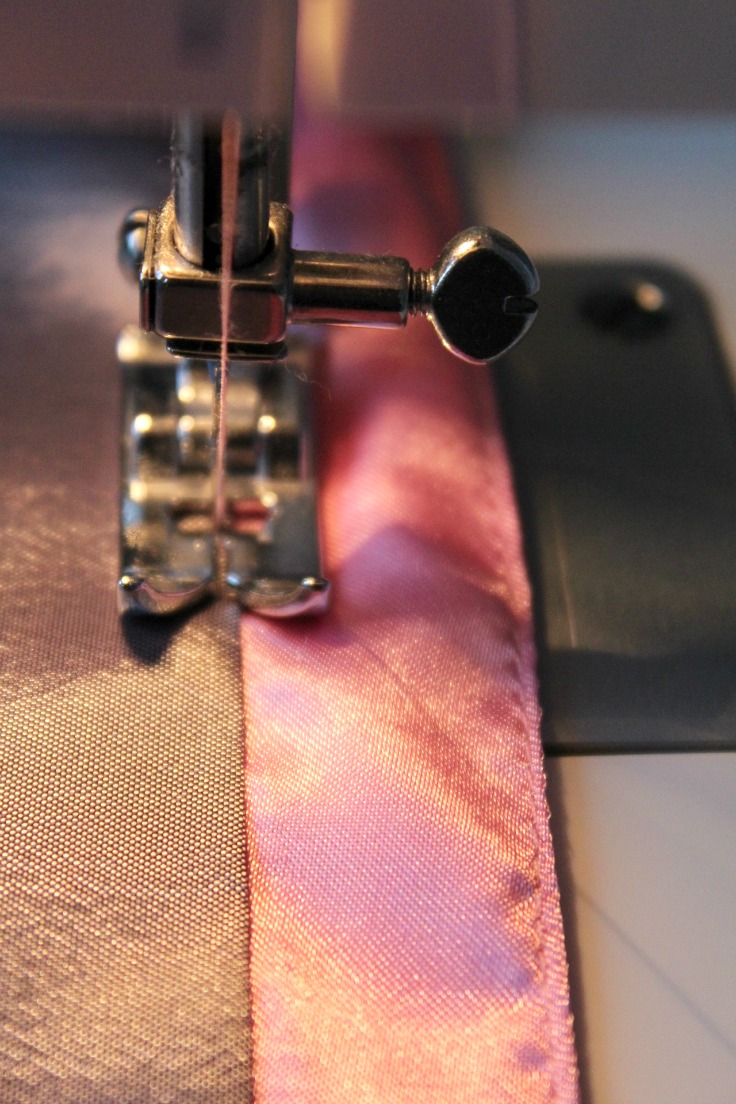 Step 4 – Sew the loop for the button
Make a loop for the button. Take the 2 small pieces of fabric with a triangular shape at one end, put them RST and sew on the sides and at the pointy tip. Turn right side out and iron.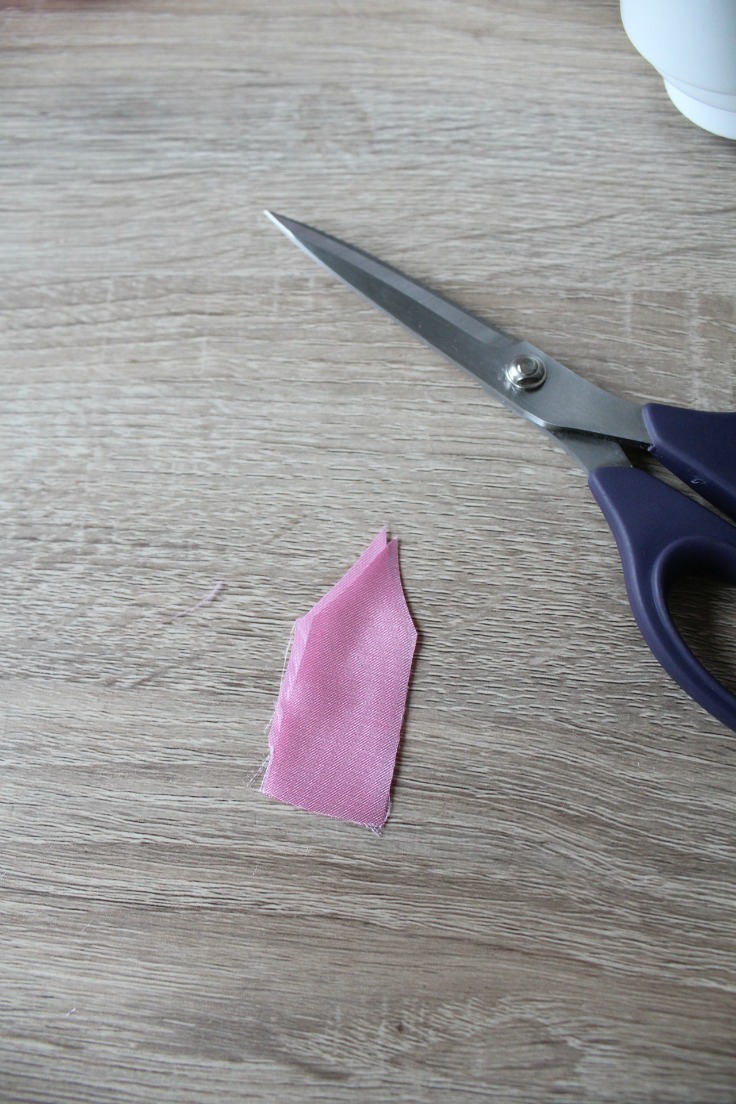 Grab your bodice and looking at the edges, turn the seams inside.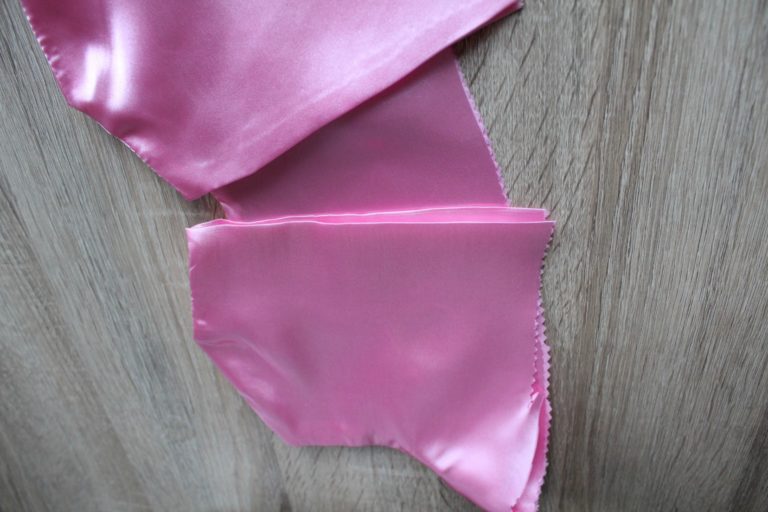 Insert the loop on one side, in between the 2 layers of fabric and pin the edges.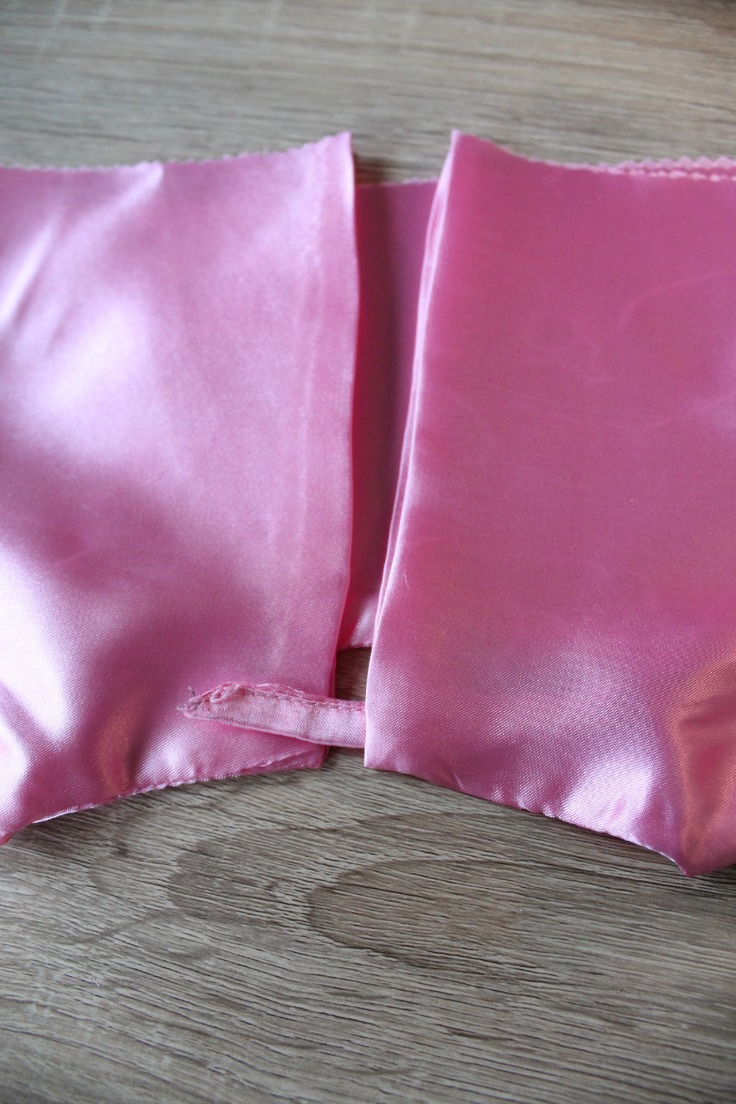 Sew the bodice edges, over the loop too.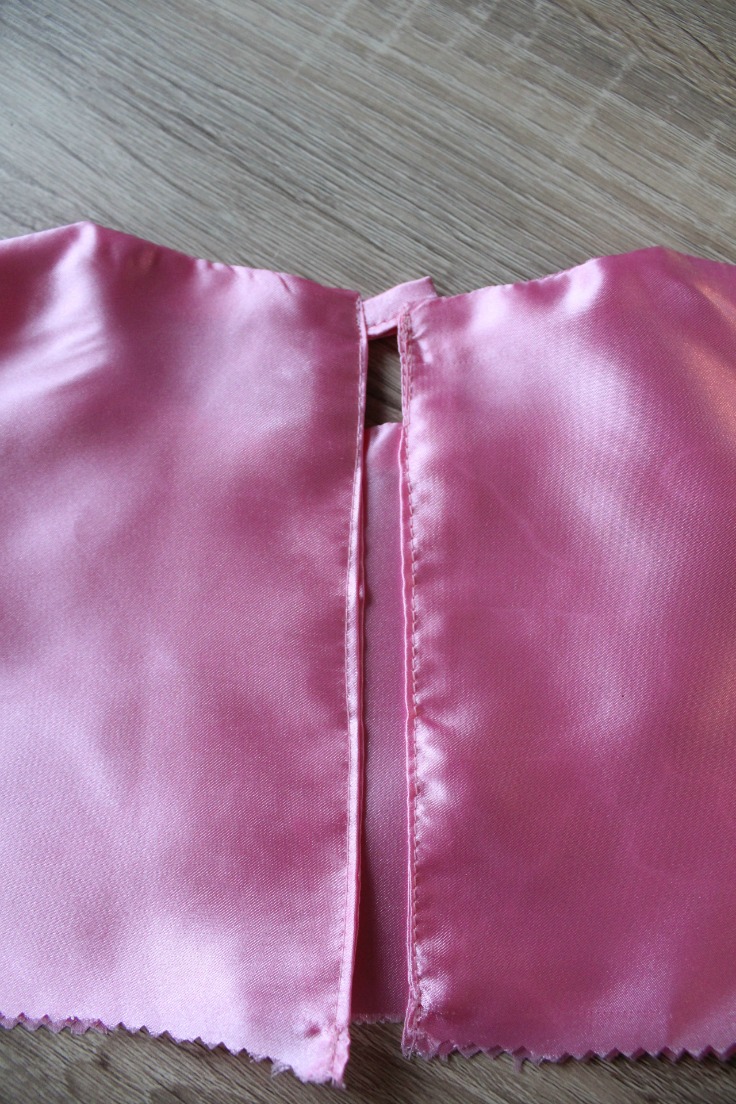 Step 5 – Attach bodice to skirt
Looking at the top of your skirt, trim the extra fabric left after attaching the border to the bottom, then turn the seams inside.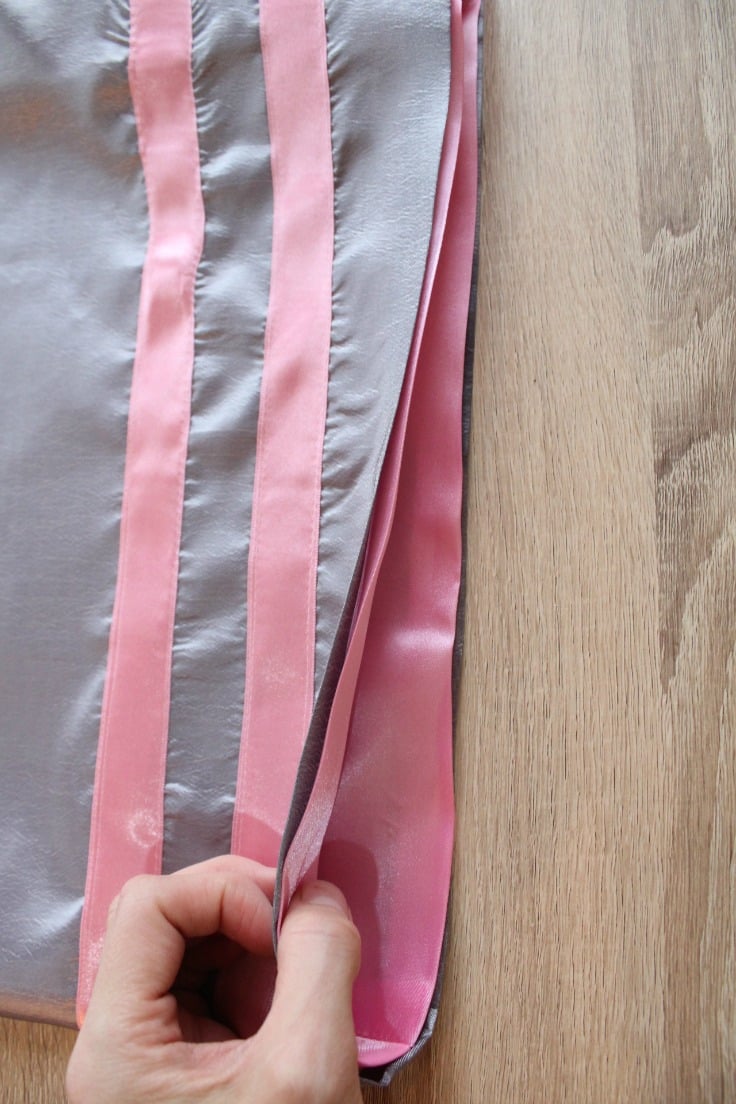 Insert the bottom of the bodice in between the skirt and the skirt lining, then pin and sew all around.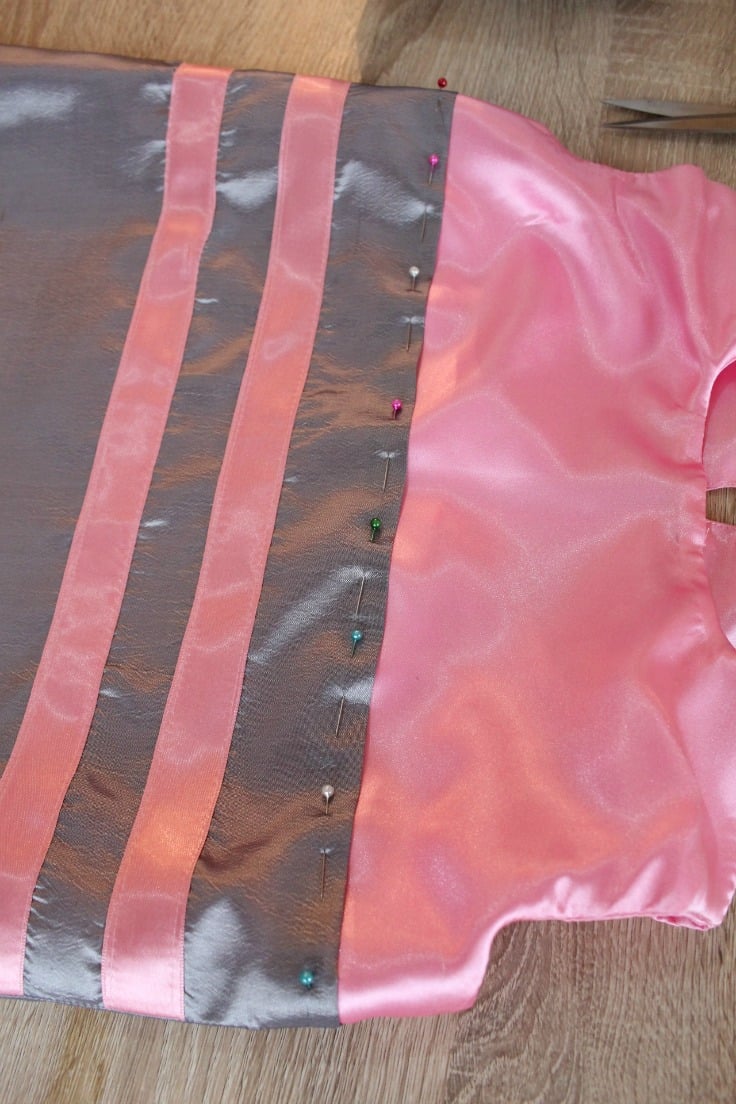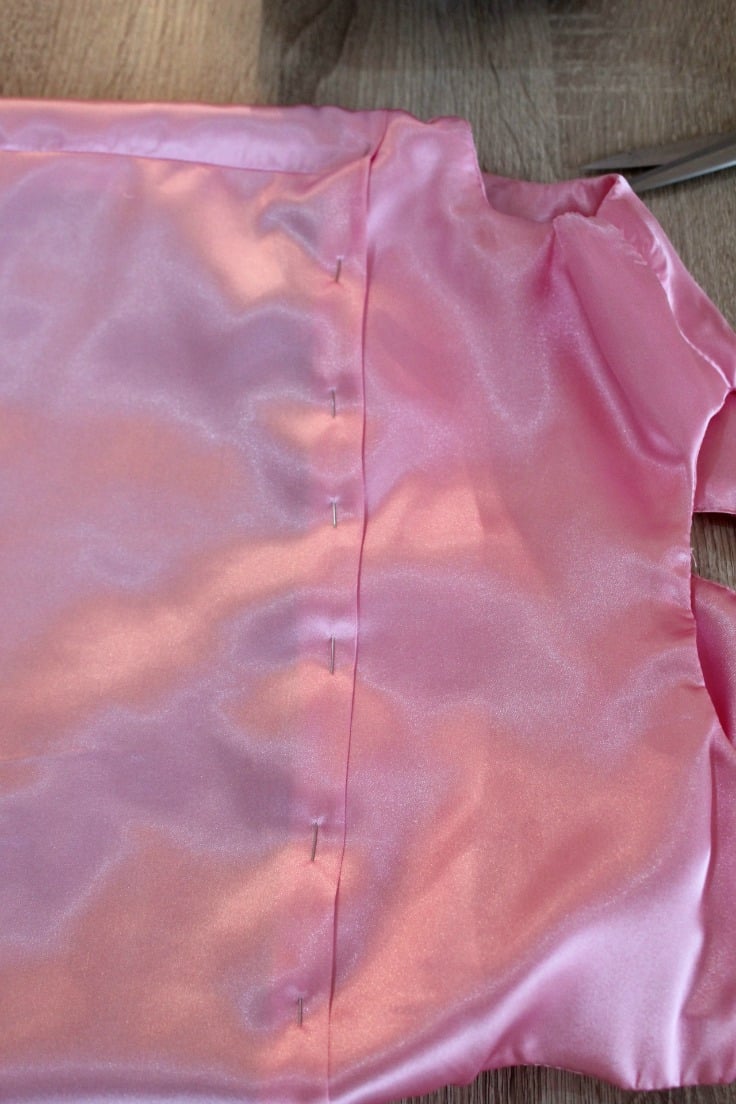 Add the button at the back, give the dress another finishing press and you're done.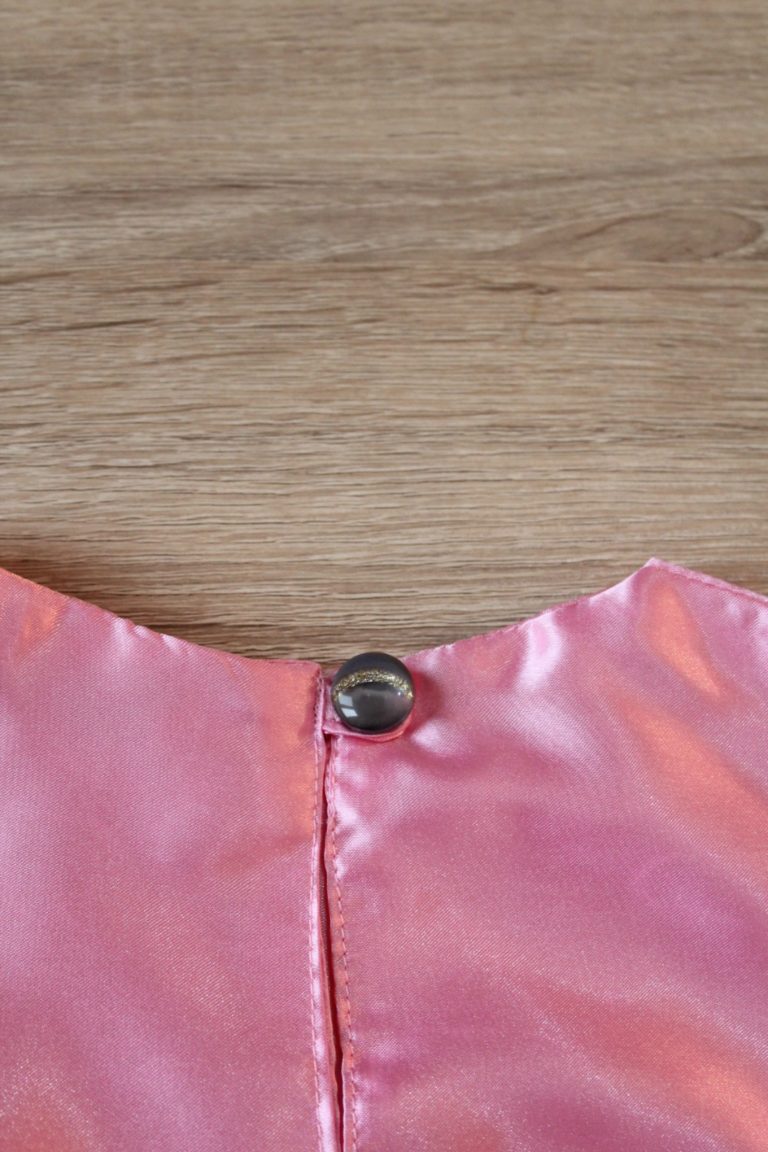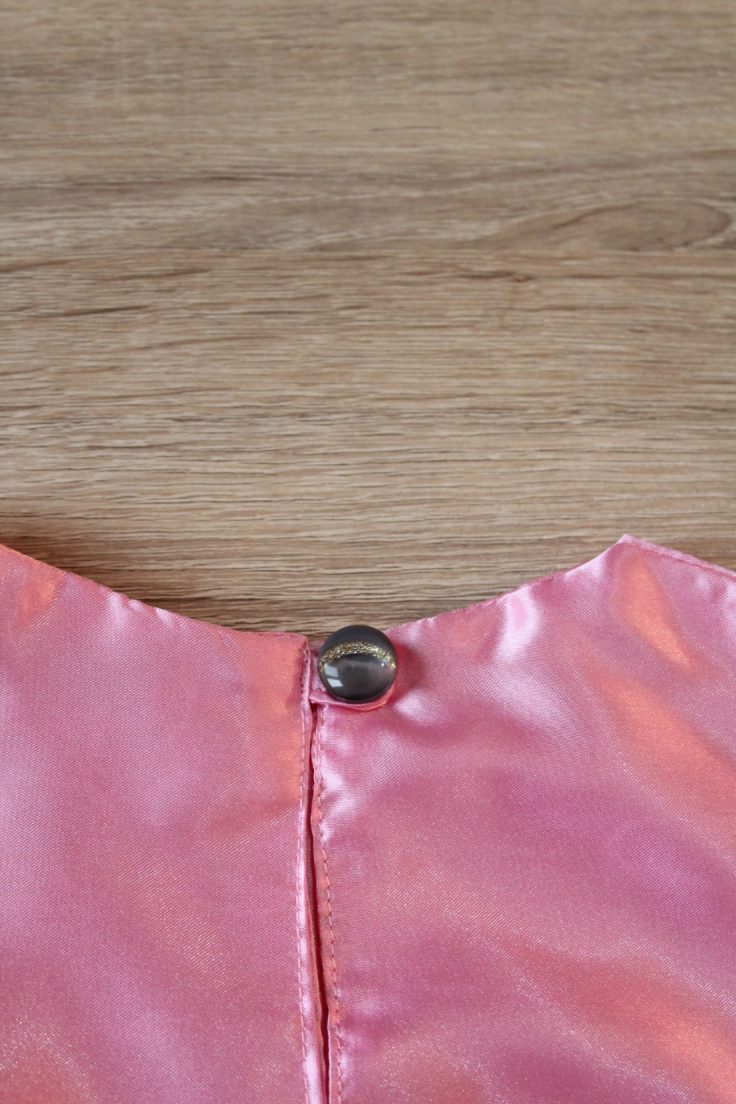 I love it! All seams are enclosed and while my sewing on satin wasn't perfect, it's still a huge step for me.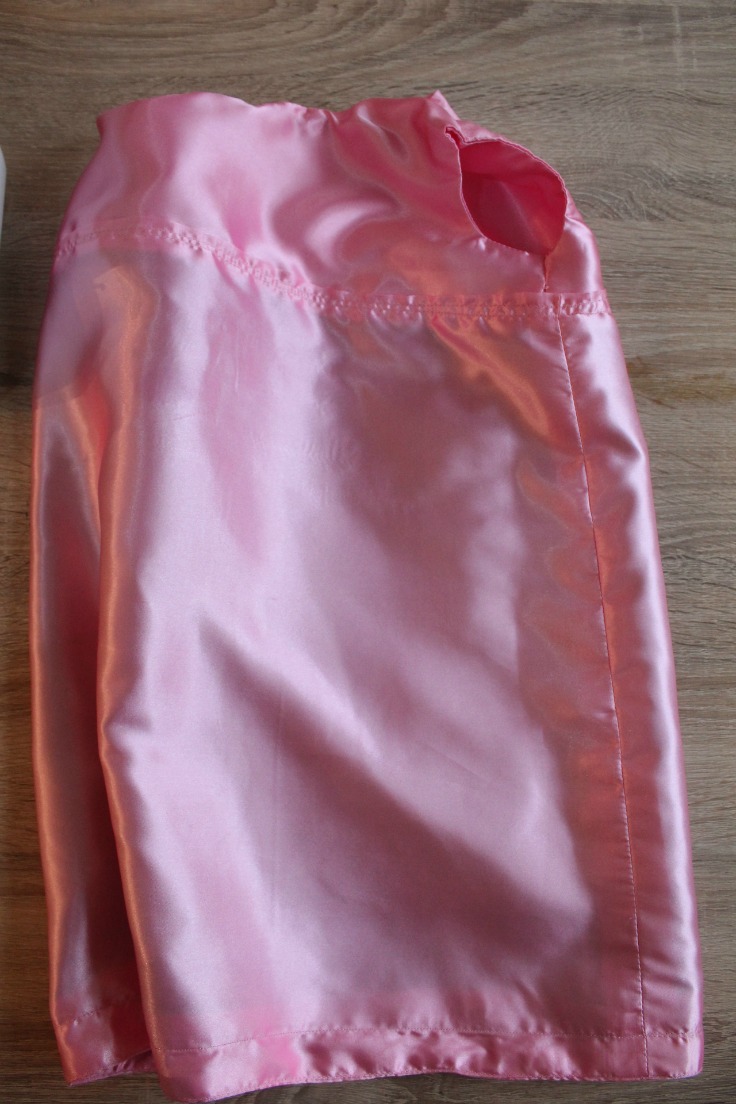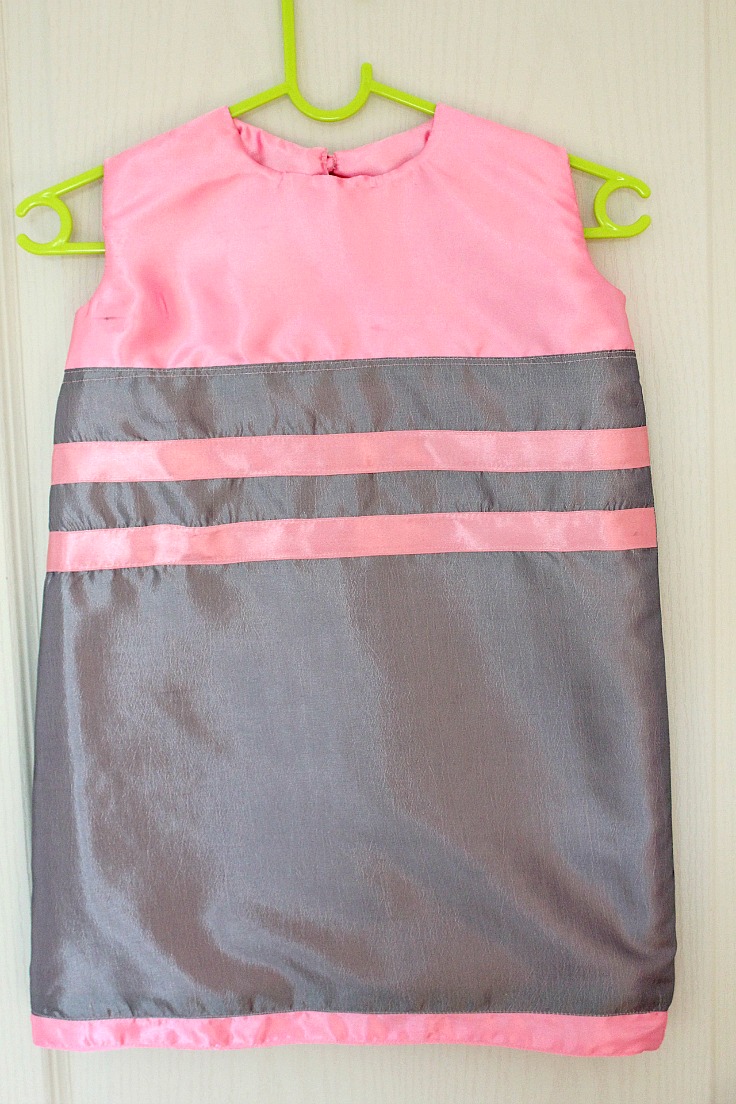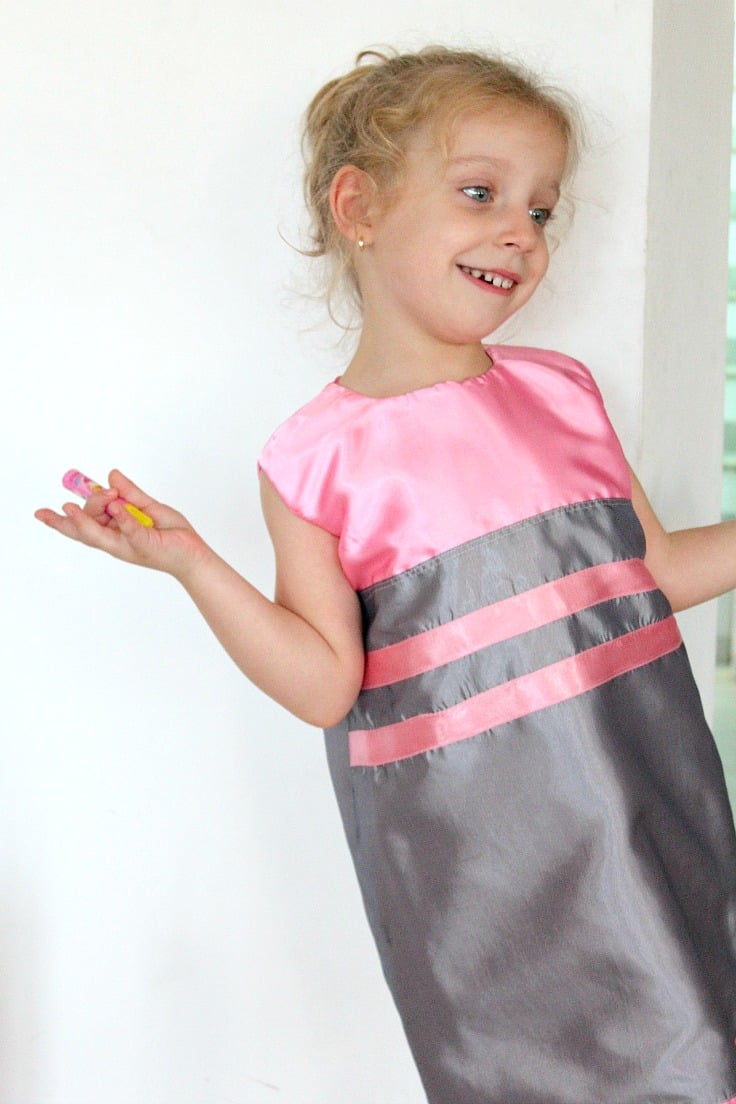 If you liked this tutorial or decide to make it yourself, please let me know your thoughts and rate this project in the comments section below.
Pin to save for later

Similar posts you might like:
Most popular sewing projects: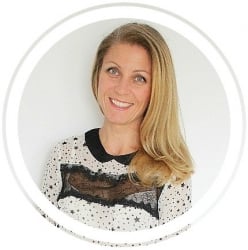 Hi, I'm Petro, author and founder of Easy Peasy Creative Ideas. Sewist, crafter, avid DIY-er, foodie, photographer, homemaker and mommy to one. I'm an expert at coming up with quick, clever sewing tips, recycling crafts and simple, easy recipes! You can find my ideas featured in reputable publications such as Country Living, Good House Keeping, Yahoo News, WikiHow, Shutterfly, Parade, Brit & Co and more. Thanks for stopping by and hope you'll stay for a while, get to know me better and come back another time. Stick around for real fun projects!