Article may contain Amazon & affiliate links. As an Amazon Associate I earn from qualifying purchases at no additional cost to you.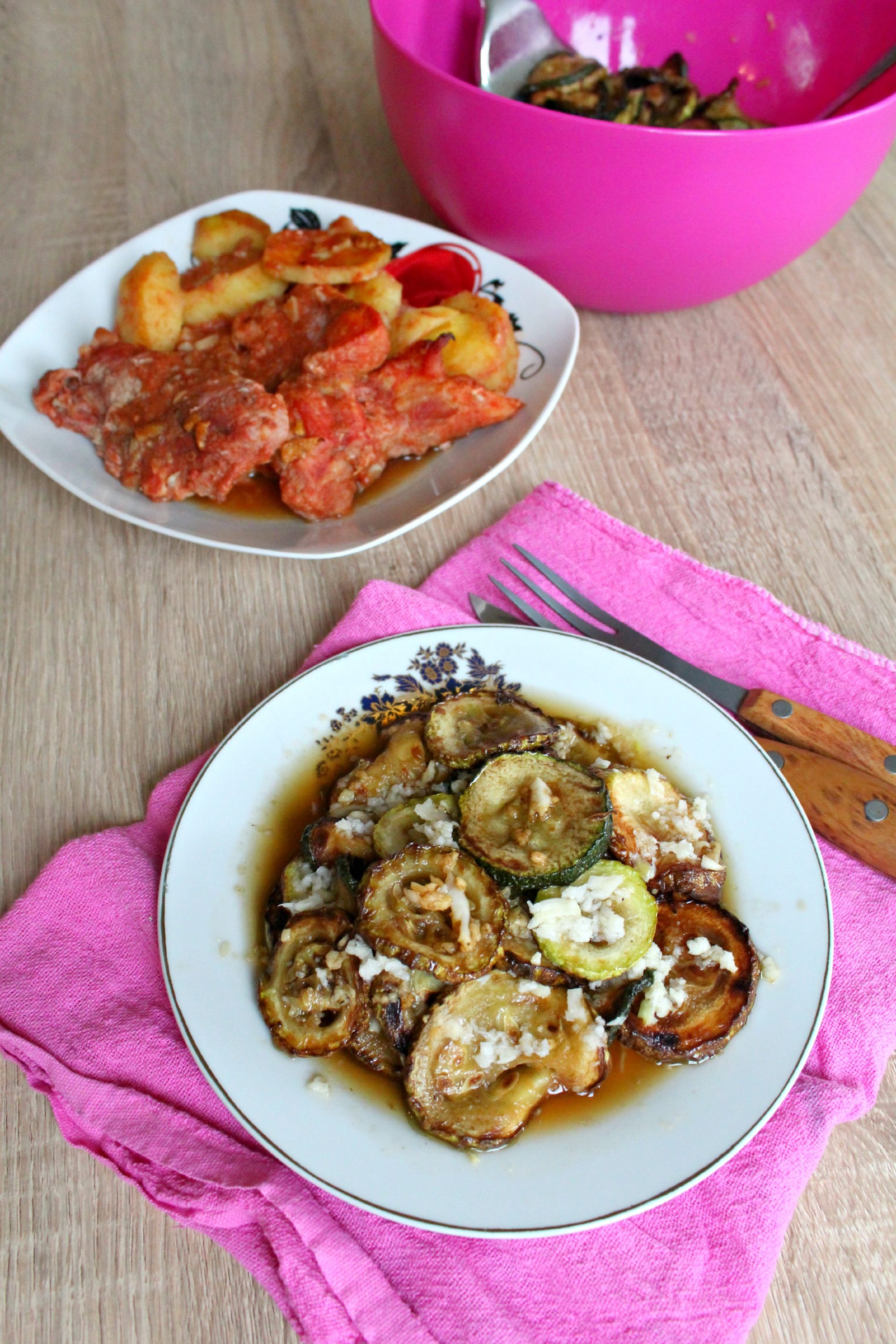 Zucchini in garlic vinegar sauce
If you're looking for a simple, easy side dish, this zucchini in garlic vinegar sauce is probably the best choice. It really is as easy as 1,2,3 and it's also super quick, 15 minutes from start to finish.
This used to be one of my mom's signature side dishes and we were crazy about it, most likely because of the garlic addition. For some reason we kind of forgot how yum this recipe is and haven't made it in ages.
Similar posts you might like:
My husband and I were looking for a side dish to complement an oven baked pork with potatoes dish and we wanted something light yet strongly flavored. And the zucchini in garlic vinegar sauce recipe came to mind!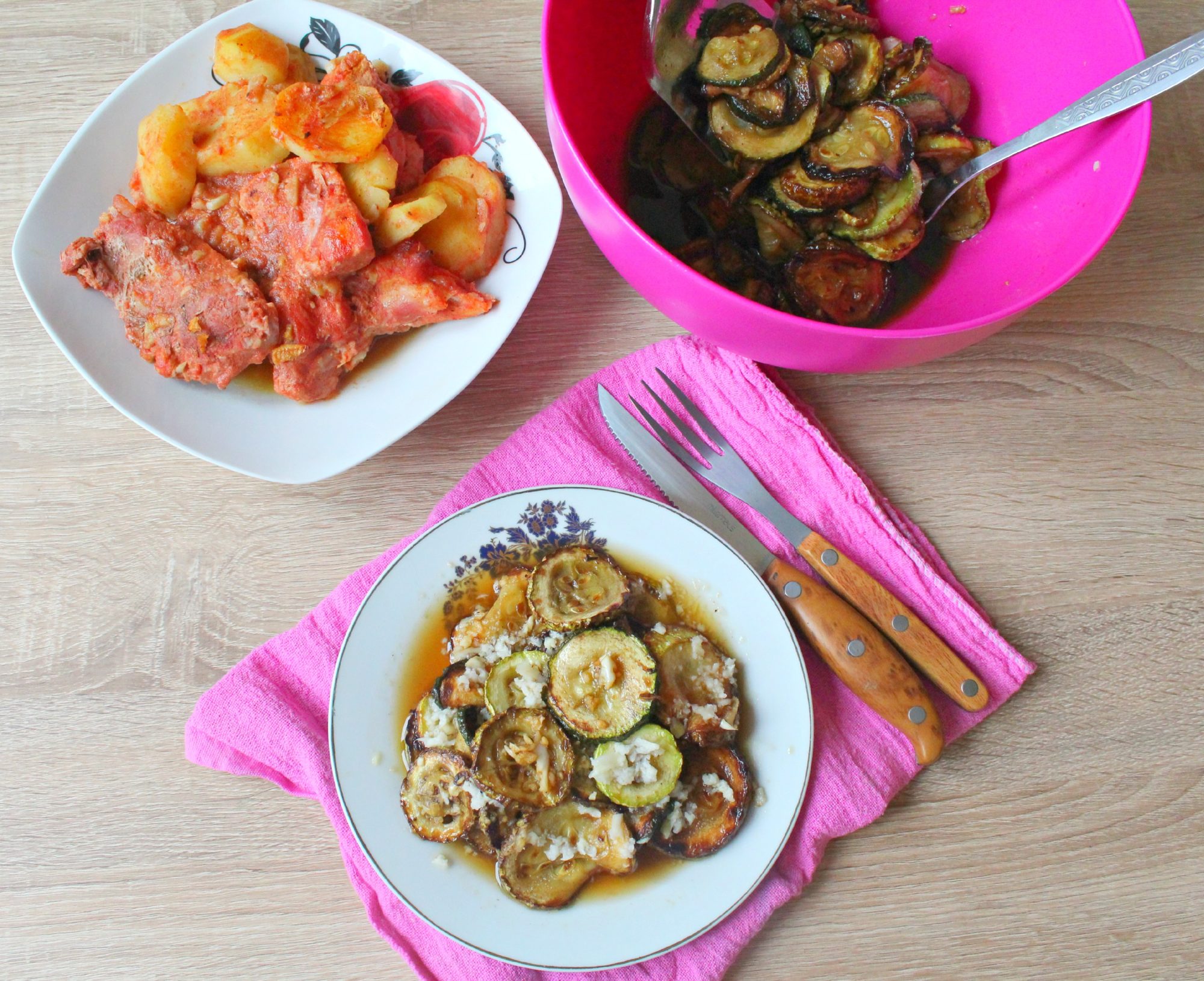 I normally don't like vinegar but it's strong taste, mixed with garlic and a bit of olive oil makes a perfect match to the mentioned pork recipe. Plus I love it that it helps me feel full faster so I won't have to worry about eating too much.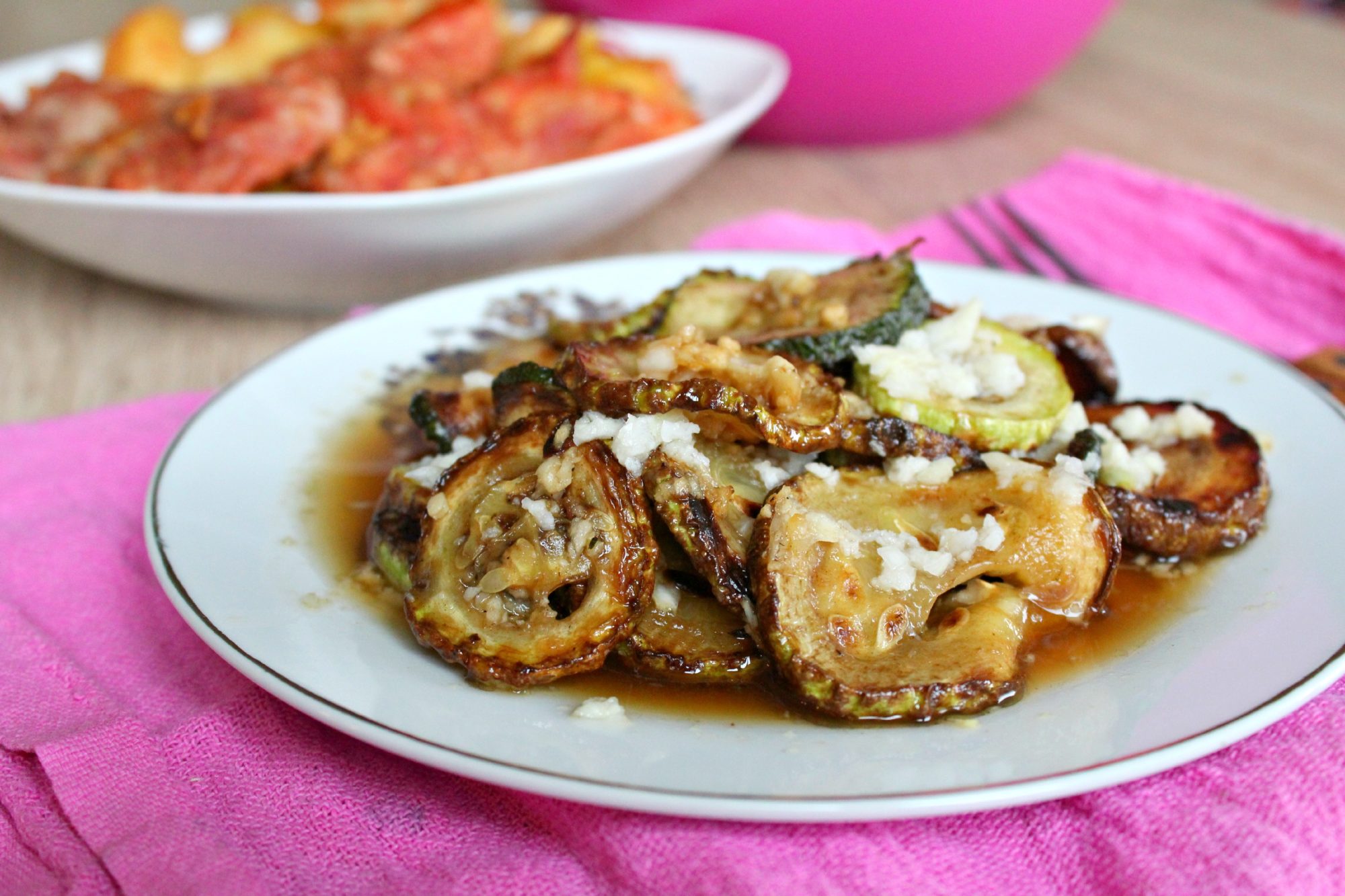 If you want to make this recipe super healthy, have your zucchini grilled instead of frying them. They'll be slightly crunchier and will taste a little smoky.
Zucchini in garlic sauce
Fried Zucchini with garlic vinegar sauce
Probably the easiest and quickest side dish you can make! Very flavorful thanks to garlic and vinegar, complements a meaty dish really nicely.
Ingredients
1

large green zucchini

2

medium yellow zucchini

5

medium garlic cloves

6

tablespoons

grapes vinegar

8

tablespoons

still water

salt to taste

2

teaspoons

olive oil for dressing

olive oil to fry
Instructions
Wash zucchini thoroughly and remove ends

Cut thin to medium slices

Heat a pan for 2 minutes then add olive oil and heat for 2 more minutes

Add zucchini slices and fry until golden

Meanwhile peel and smash garlic and mix with vinegar, water and 2 teaspoons olive oil

When done frying zucchini, mix with garlic vinegar sauce, in a large bowl
Notes
If you like the sauce more sour, reduce water quantity
Add chili flakes to your sauce if you like spicy
Similar posts you might like: