Quick and easy Roasted sweet peppers salad
Peppers are a vegetable rich in vitamin C and enjoy lots of appreciation in our cuisine. We like it in any form, raw or cooked, in salads or pickled, as a side dish. Sometimes I even eat roasted sweet peppers salad as a main dish, together with cottage cheese and a slice of whole wheat bread when I feel like I need a light meal.
In our family this roasted sweet pepper salad is highly popular at Summer time as it's light and quite refreshing thanks to the vinegar addition to the sauce. But we also enjoy it at Autumn or Winter time next to a meat dish that sometimes can be a bit too heavy.
When roasted, the peppers should not get too soft or they'll lose their nutritive qualities. Plus they won't be as easy to eat if they're soft. The roasted long sweet peppers salad tastes super special when paired with garlic, chopped or crushed, the latter being my favorite.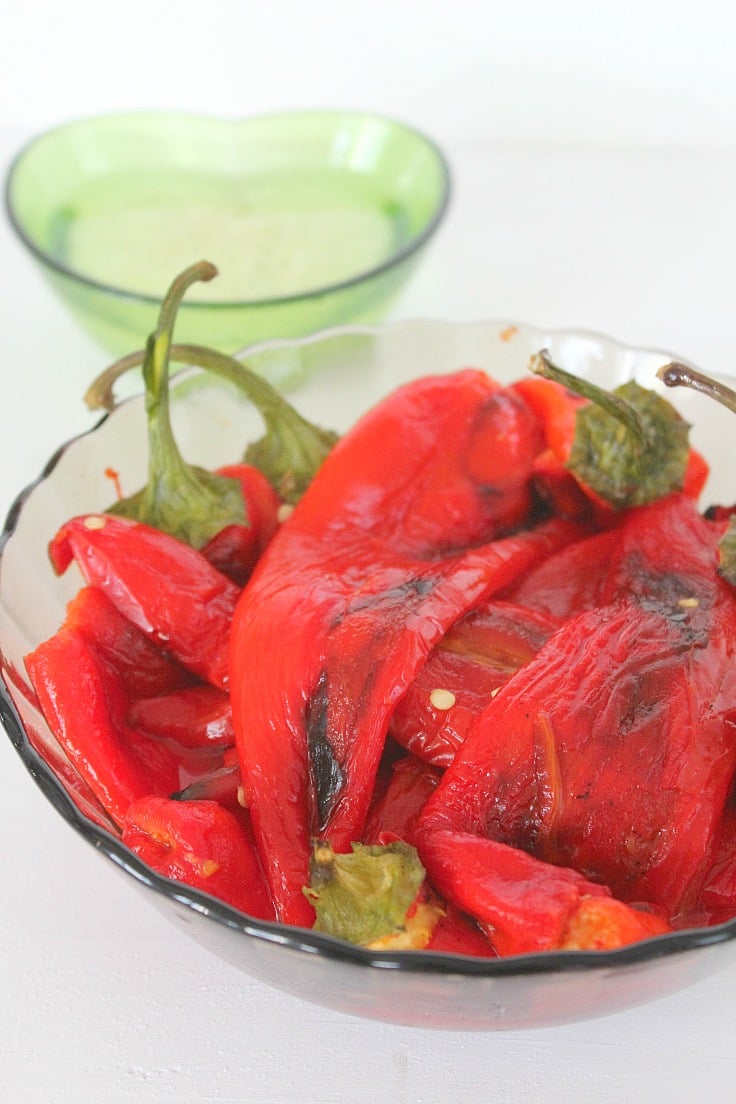 This salad is as delicious as simple and quick to prepare. I like to be able to make this tasty salad at Winter time too so I freeze the peeled roasted peppers; the texture and flavor stay in perfect shape. I just defrost them, make the garlic/vinegar sauce and my delicious salad is ready in no time.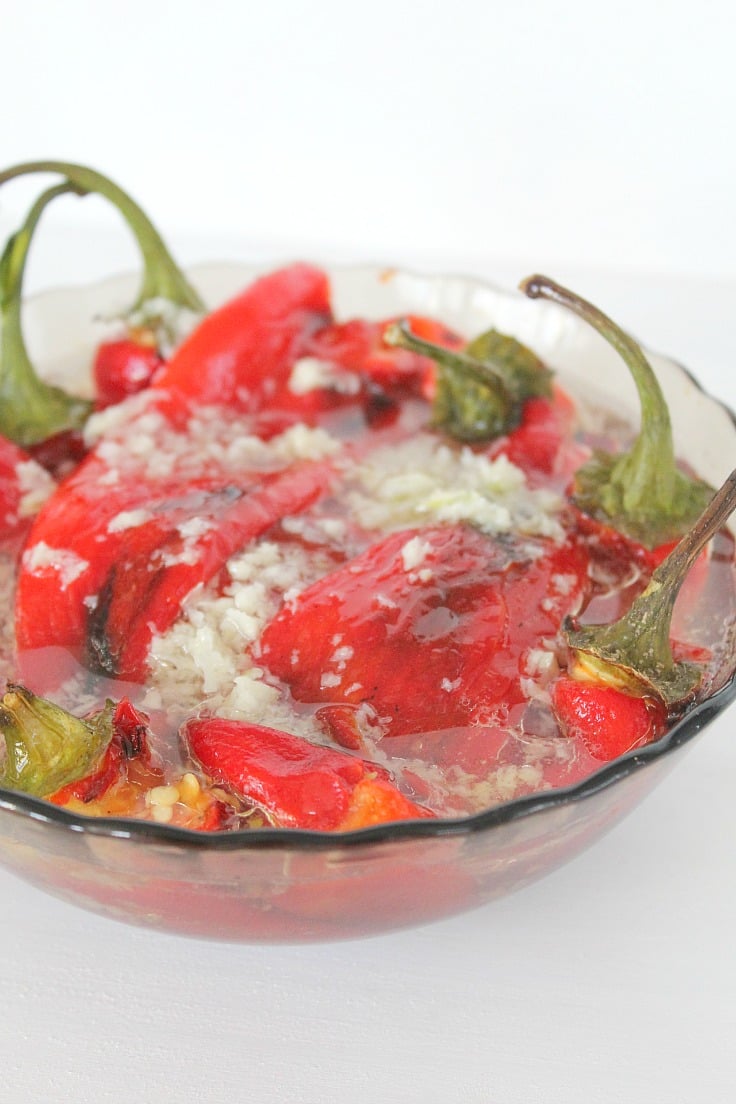 Roasted sweet pepper salad recipe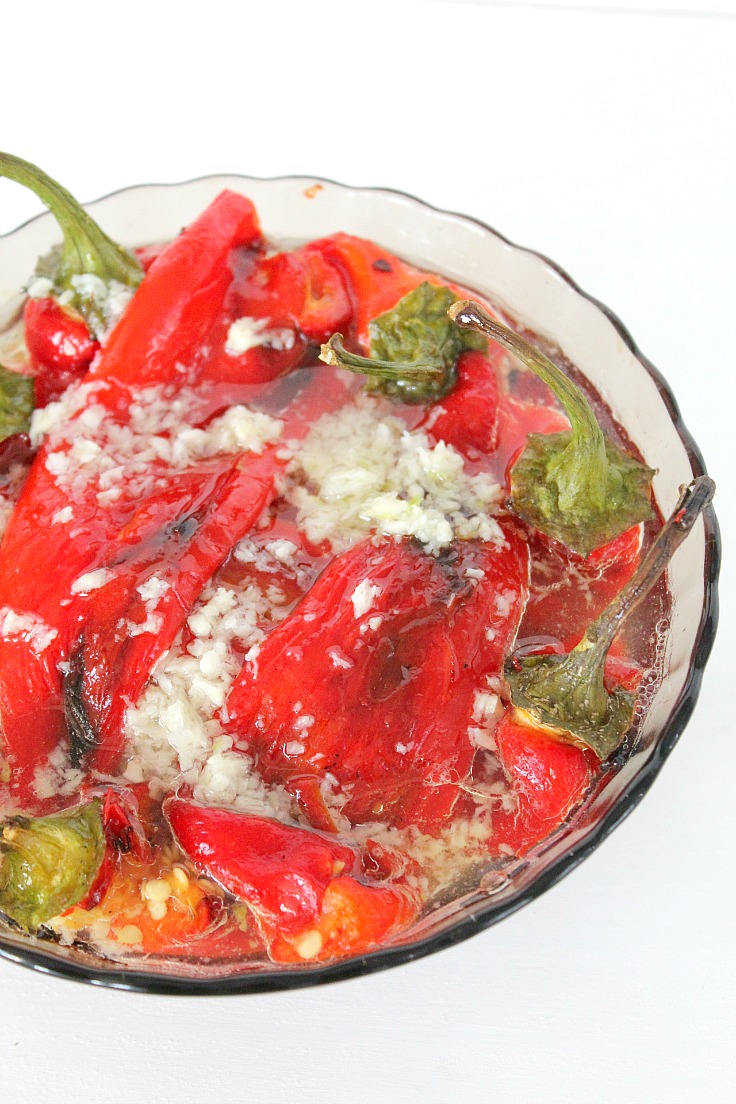 Roasted long sweet peppers salad
2014-09-20 11:02:50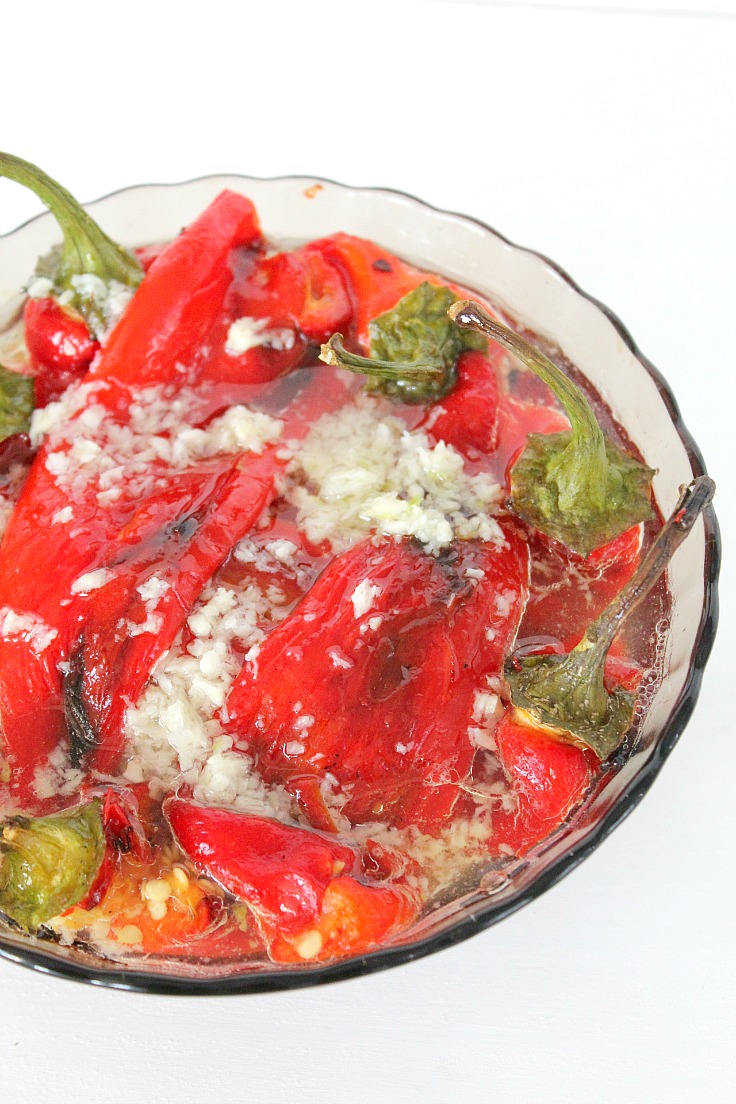 This salad is as delicious as simple and quick to prepare. Makes a great side dish to a meat recipe.
Ingredients
1 kilo = 2.2 lb long sweet red peppers
4-6 cloves of garlic
2 tablespoons oil
2 tablespoons vinegar
salt
1/2 bunch dill chopped
Instructions
Clean the peppers, wash and drain them.
Place in oven (or grill) and bake them in a tray over high heat until roasted ​​on all sides. Flip peppers if needed.
Remove from oven and sit the roasted peppers in a deep dish or bowl, cover and leave them for 10 minutes, then peel the skin off.
Prepare a sauce of crushed garlic, salt, vinegar, oil and dill.
Pour the sauce over peppers.
Leave at room temperature for half an hour, covered with a lid.
Notes
Long sweet peppers can be replaced with bell peppers.
Decorate with sliced ​​tomato slices if you host a party, to make the salad look more festive.
Dill can be replaced with parsley (or both can be used)
Serve warm or cold.
Makes a great side dish to a meat recipe
Creative Homemaking by The Seaman Mom https://theseamanmom.com/