How to clean and disinfect your wooden cutting board
Article may contain Amazon & affiliate links. As an Amazon Associate I earn from qualifying purchases at no additional cost to you.
Disinfect and revitalize your wooden cutting boards without weakening the wood fibers with a simple and effective method. Here's how to clean your wooden cutting board.
How to clean your wooden cutting board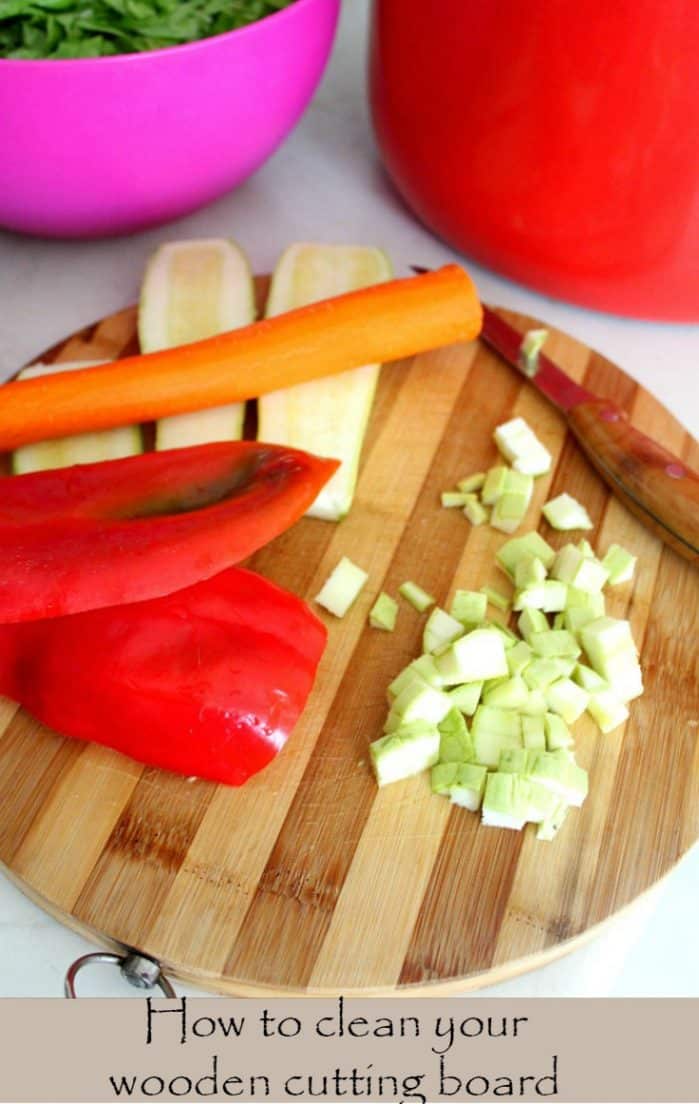 I don't know about you but after a period of intensive use I end up truly hating my wooden cutting board. It smells like last night's dinner (aka garlic and onions; yes, I use those like A LOT!) and it seems like the smell transfers to other ingredients (ewwww!!). And of course spreads around my kitchen cabinets too! If that sounds totally like you, rest assured, there's a very easy cure! Here I'll show you how to clean your wooden cutting board, disinfect and maintain it without affecting the wood fibers.
We all have cutting boards but it seem no one is really cleaning them properly. Soap and water is not enough to remove all the food debris and the smell. You need something more powerful! Hold your horses, I'm not suggesting using strong, unhealthy chemicals. I'm talking about natural ingredients that have been my best friends in the kitchen and around the house for a while now: vinegar, lemons and salt. I tell ya', not much beats this combo!
Your kitchen cutting board gets a lot of use and so it gets a lot of exposure to bacteria. I'm pretty sure you don't want those roaming around the wooden cutting boards in your kitchen so read along and find out how to clean your wooden cutting board and also how to revitalize it if it seems dry or has small scratches.
This applies to cutting boards that have been really neglected and works for other wooden kitchen tools like chopping blocks, bread board or bakers boards. If your board is in pretty good shape, use just the baking soda & vinegar part of the tutorial or the lemon part if you want to just remove the smells.
How to clean your wooden cutting board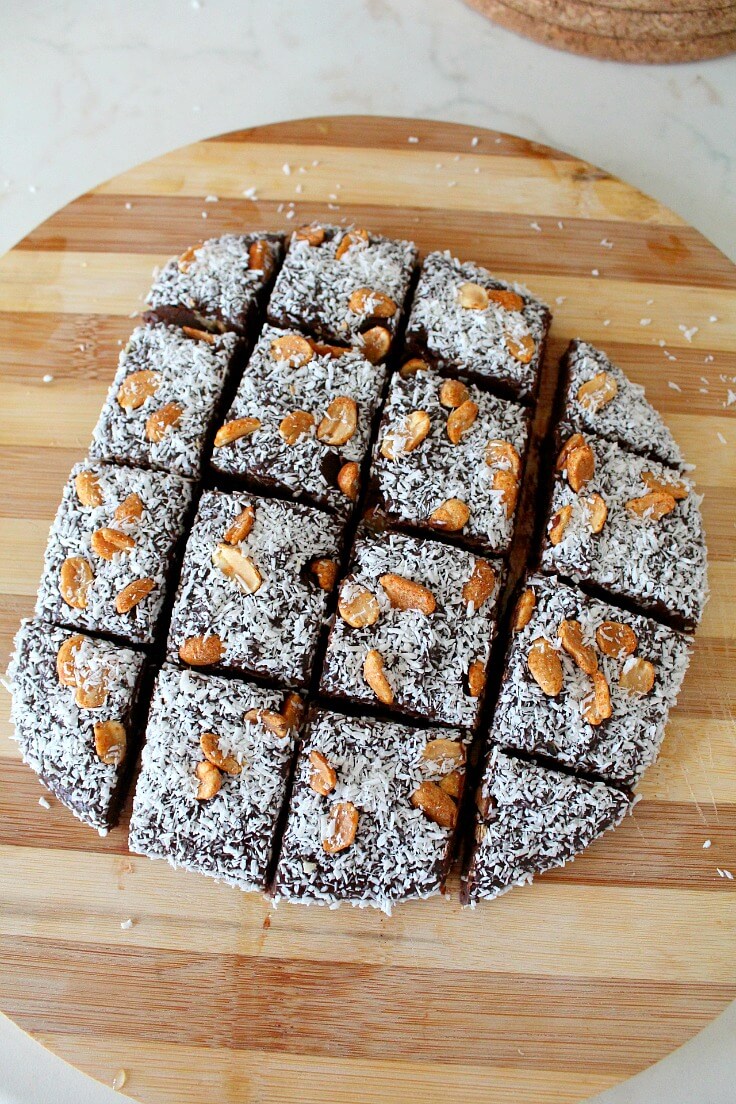 Materials needed:
dish washing soap
vinegar or a citrus vinegar cleaner (recipe here)
baking soda
lemon
coarse salt
hydrogen peroxide
damp rug
[amazon-related-products keywords="product suggestions keywords"]
Directions
Run very hot water over your cutting board for a couple of minutes
Apply a little dish washing soap and gently scrub with a brush on both sides, then rinse properly.
Sprinkle baking soda then spray vinegar over it (note: it will bubble) then let it sit for 5 minutes.
Thoroughly clean with hot water then wipe some hydrogen peroxide using a paper towel.
If you find your cutting board still smelling (especially after chopping onions, garlic or preparing fish), cut a lemon in half, sprinkle some coarse salt over your board, squeeze a little lemon juice over the salt then rub in circles with the cut side. Let it sit for 5 minutes then rinse thoroughly.
To revitalize a dry looking cutting board, run a damp rug over your board until moist, then add a few drops of mineral oil and rub it all over with the damp rug.
To cure small scratches, use a very fine sand paper and rub in circles, then do the step above.
Now that you know how to clean your wooden cutting board you can deep clean your cutting board any time needed!