For those who hate the chemical type cleaners, a homemade drain cleaner will clean and unclog a drain the healthy, natural way. Here are 3 easy methods.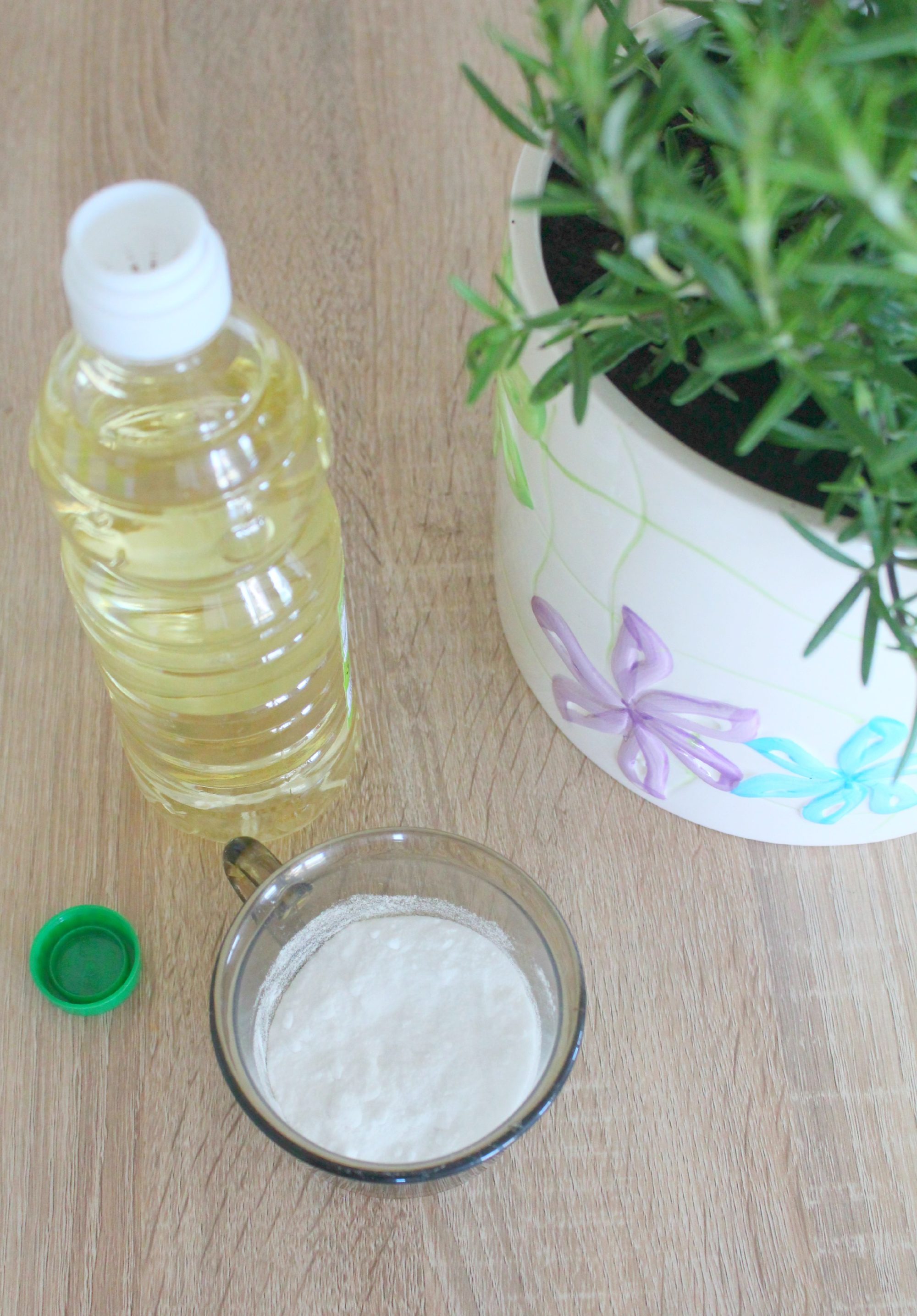 As promised in my Natural Fruit Fly Repellent post, I'm back sharing our homemade drain cleaner recipes. We've moved into a new house and we've got our own sewer system so our concern for its proper functioning is higher than the norm. We now religiously check the system (pipes, drains and all) to make sure everything works properly.
Part of the routine is cleaning the drains regularly. And if you suffer from OCD you will do that every week. It may not be a necessary step on a brand new system but I swear to you, the voices tell me to! Especially when a funny smell comes out of your drains, or so it seems to the mentioned voices.
But drain cleaners are some of the most toxic chemicals and may have a serious impact on your health, on a long term. They can be harmful to your health if swallowed, inhaled, or come in contact with your skin. Also some cleaners only work in certain types of pipes and drains and are effective only on certain clogs.
Plus commercial drain cleaners corrode pipes, are bad for septic systems and are toxic to ground water which poses a great problem for us as we also have our own water supply coming from the ground where the sewer system evacuates waste water. It is filtered but chemicals are harder to completely remove than the organic materials.
So the only decent solution is a homemade drain cleaner. It's easy to make, it uses stuff you already have in your pantry, it takes minutes to clean the drain and keeps the environment and yourself healthy. In fact I've got 3 methods I use as cleaners.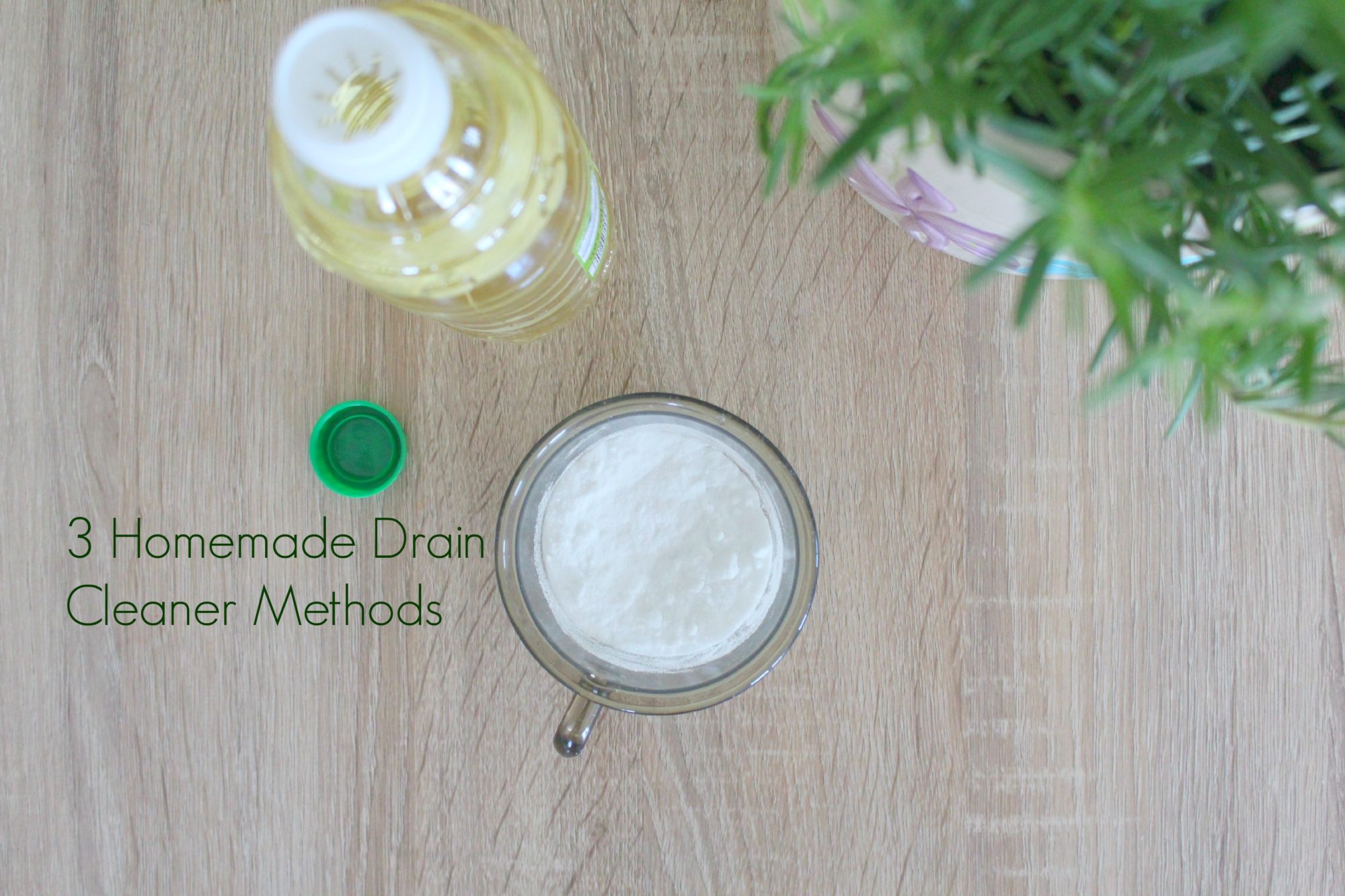 3 Homemade drain cleaner methods
Vinegar baking soda homemade drain cleaner
Make a cone out of paper or carton.
Cut a whole at the bottom
Place the cone at the drain opening
Pour 1 cup of baking soda down the drain through the cone, making sure baking soda doesn't get caught, clogging the drain at the opening
Quickly pour 1 cup of vinegar and cover the drain immediately as the mixture will bubble and tend to come out the drain. You need it to work inside the drain not out.
Leave to work for 30 minutes. The resultant chemical reaction will break down fatty acids into harmless soap and glycerine that can be washed down drain.
Meanwhile heat a few gallons of water but don't bring to a boil
After 30 minutes pour down the drain and leave to cool without pouring cold water for 30 minutes
Do not use this method after trying a commercial drain opener as the vinegar can react with the drain opener to create dangerous fumes.
Lemon juice homemade drain cleaner for light cleaning
Squeeze the juice of 20 lemons
Heat but not to a boil
Pour down the drain and leave for at least 30 minutes
Heat water and pour down the drain after 30 minutes
Salt homemade drain cleaner for strong cleaning
Mix 2 cups coarse (kosher) salt with 4 liters = 1 gal water
Heat but don't bring to a boil
Pour down the drain and leave to work for 30 minutes
You may follow with the lemon juice drain cleaner if you still have dirty drains.
Caution: Plastic pipes can melt if excess boiling water is used.