DIY Mini Flower Pots From Peat Planters
Article may contain Amazon & affiliate links. As an Amazon Associate I earn from qualifying purchases at no additional cost to you.
Spruce up your Spring decor with a bunch of adorable mini flower pots! Using just a handful of simple materials like chenille pipe cleaners and peat pot planters, these cute plant pots are ready in no time!
DIY Plant Pots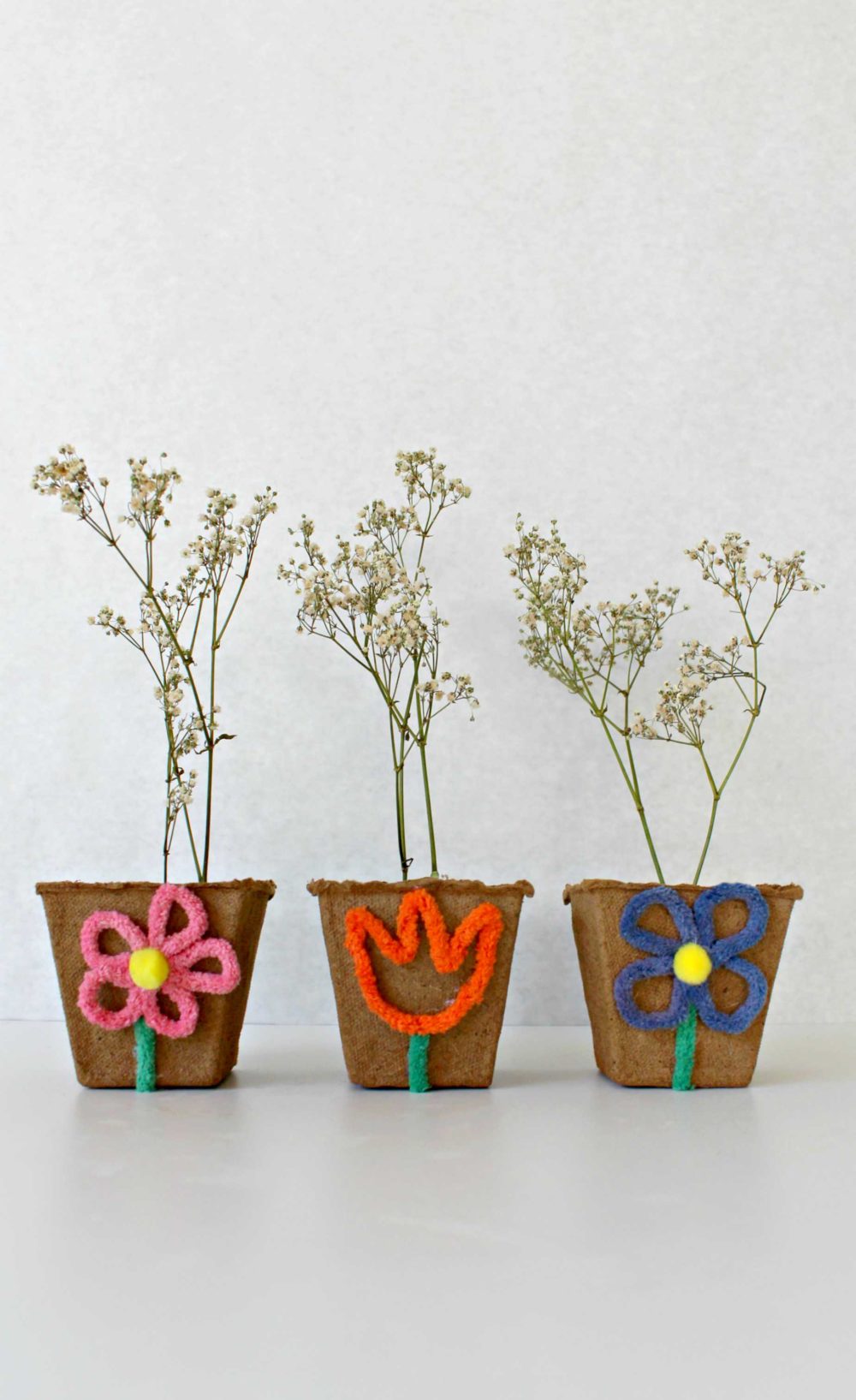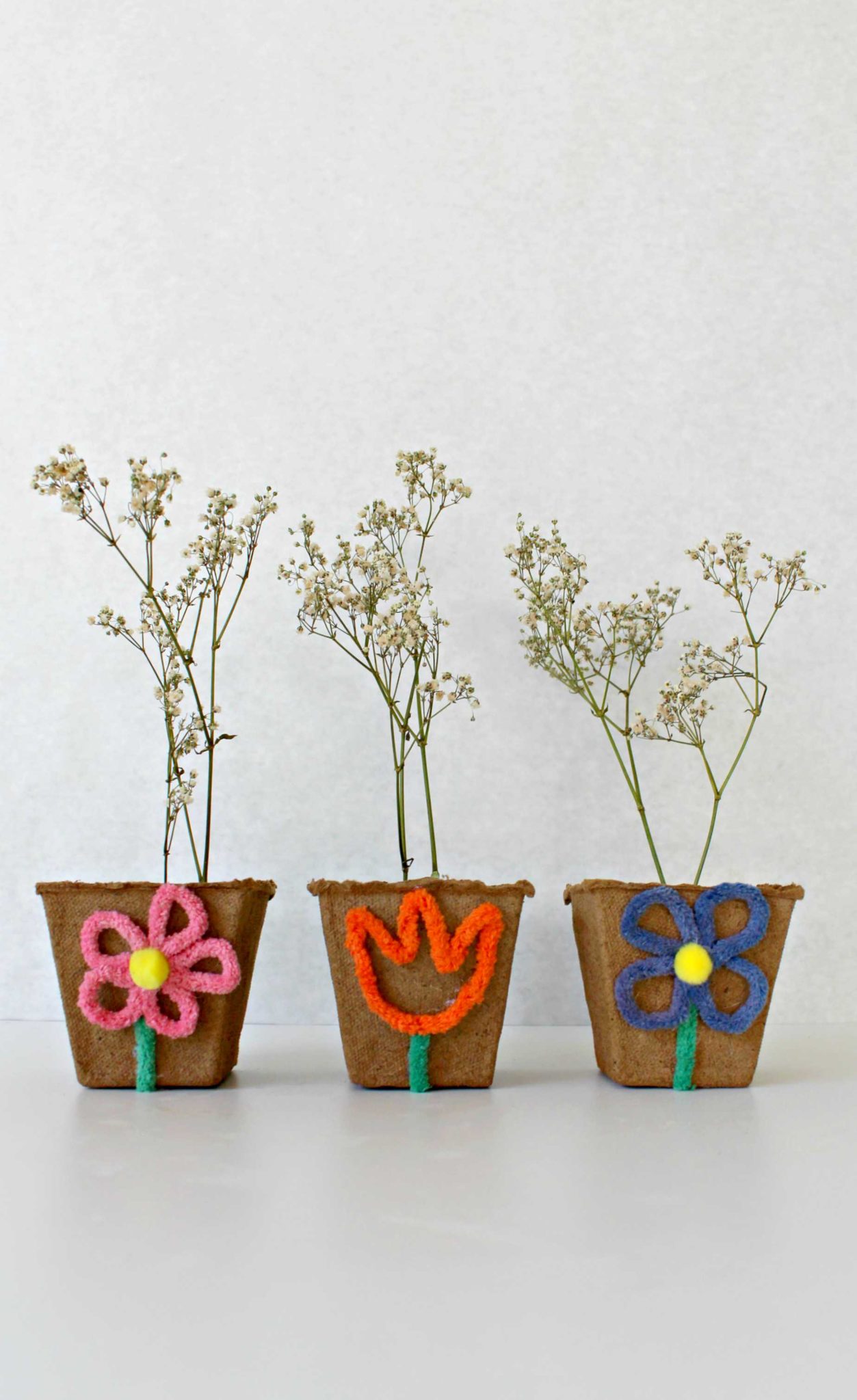 Peat pots are a great option for those who are starting new plants or transplanting old ones. But that's not all you can do with peat pots! These lovely mini flower pots are an easy and quick idea to make! Have a bunch of peat pots on hand and don't know what to do with them? Here you go, make yourself these creative planters!
Peat pots are biodegradable and when planted into the soil, they eventually lose their form and become part of the soil around the plant. They also help to keep moisture around the roots of your plant. But that doesn't mean you can't use them as home decor when making these mini flower pots.
You can use these cute plant pots to plant actual flowers so you'll need to fill these with soil or floral Styrofoam. But you can also use them strictly as home decor and in this case you'll have to fill these mini flower pots with cotton, poly-fill or your choice of filling. Make the project complete by adding a few mini paper flowers (ideas here and here).
Mini Flower Pots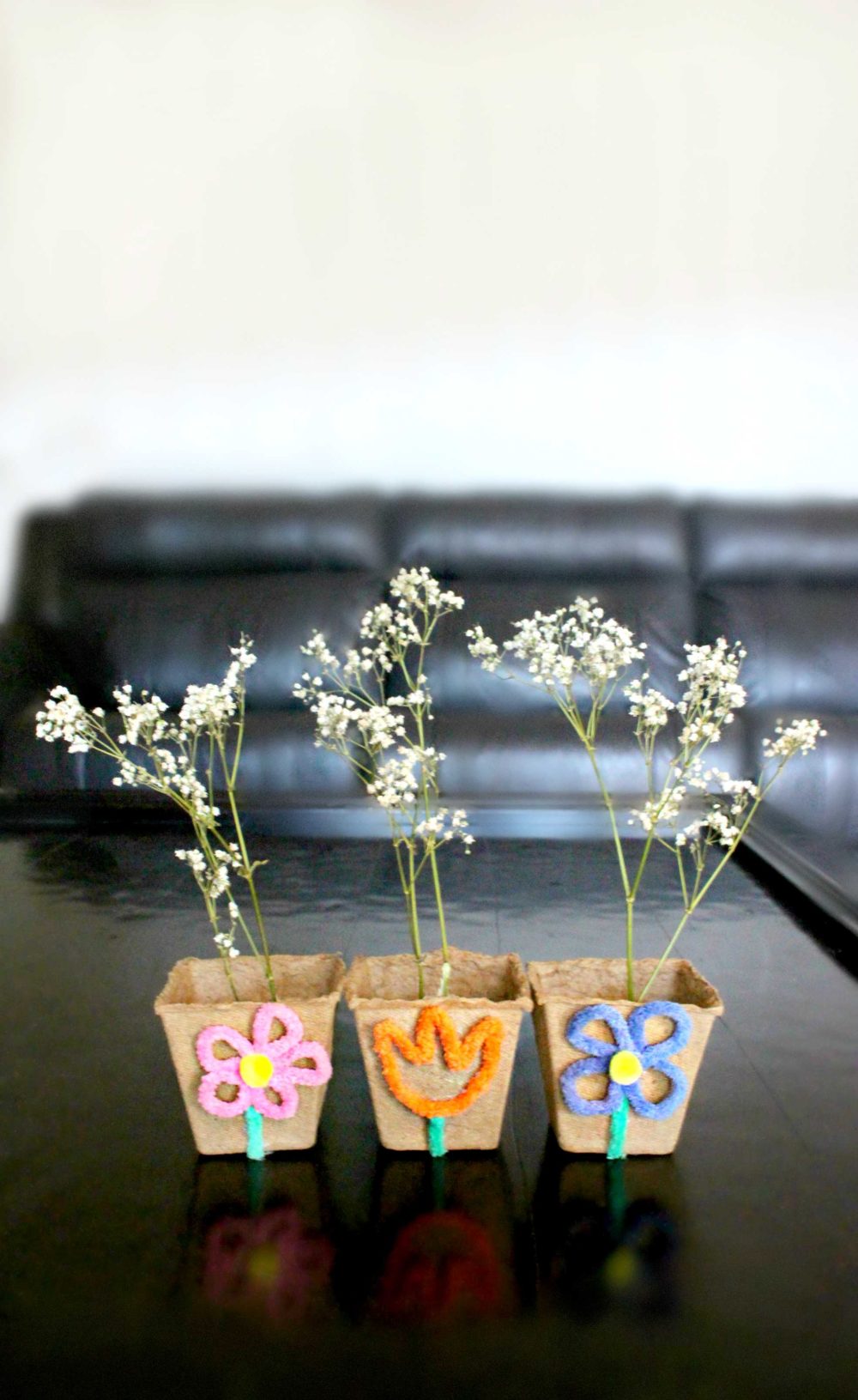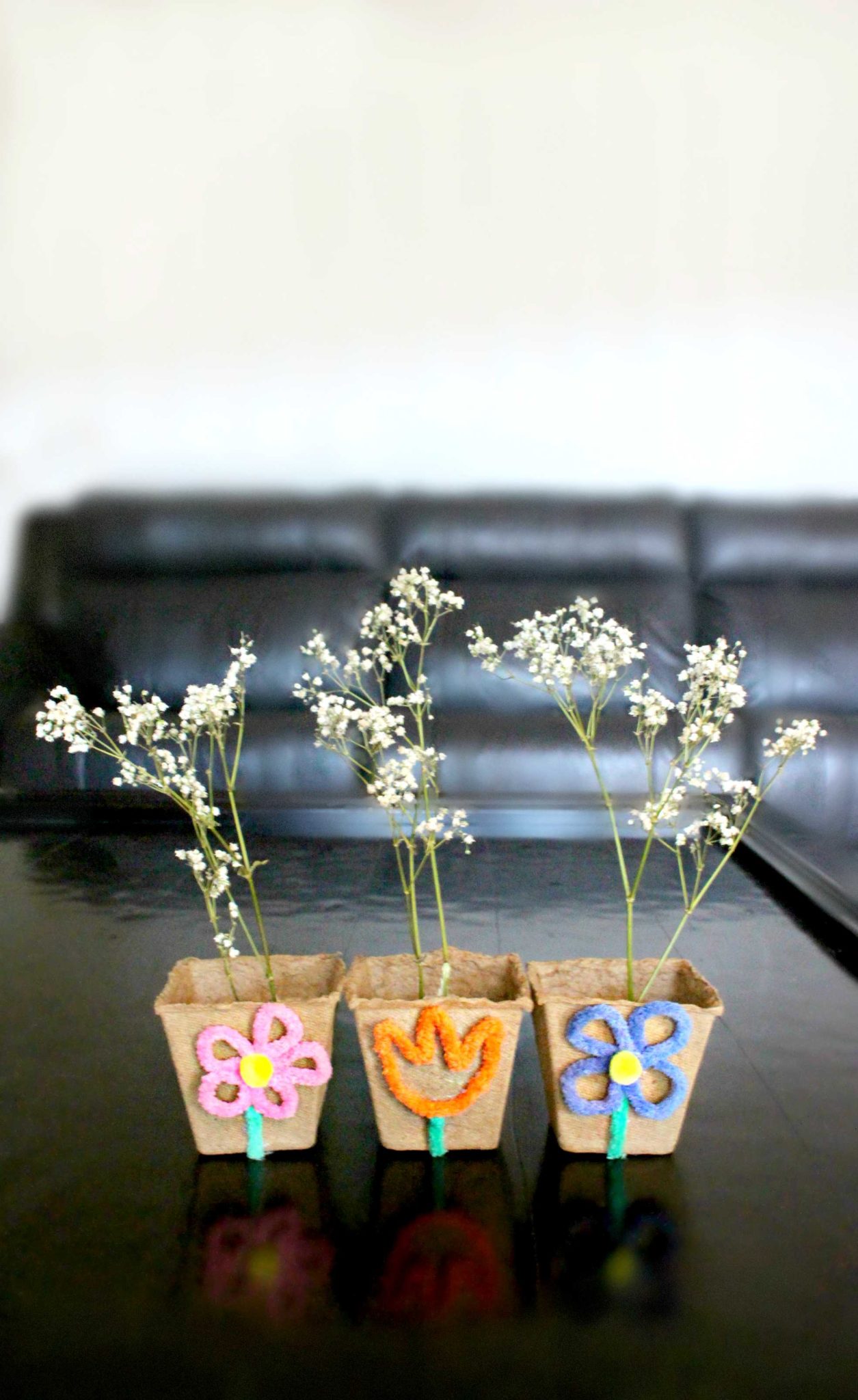 Materials:
1 of each color chenille pipe cleaners (pink, orange, blue and green)
2 small yellow pom poms
Glue gun
Pencil
Soil or floral Styrofoam (or poly-fill)
Flowers (real or paper)
Instructions:
Take the pink chenille pipe cleaner and make five loops the same size in the shape of a flower (as shown below).
Take the orange chenille pipe cleaner and make 3 triangular bends in the center and a semi-circle on the bottom to make the shape of a tulip (as shown).
For the blue chenille pipe cleaner, make 4 loops the same size in the shape of a flower as shown.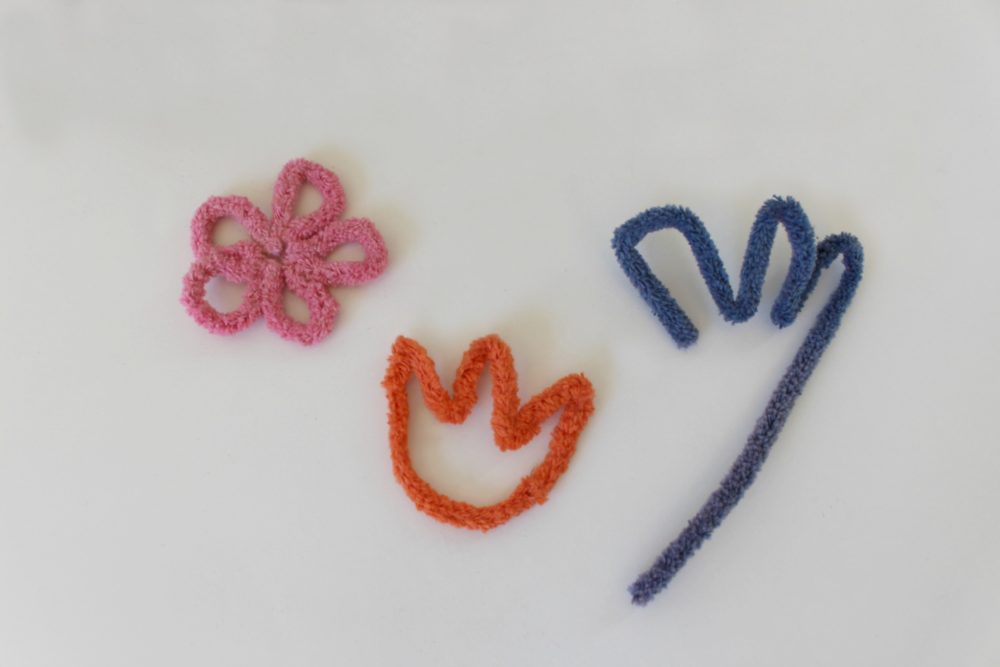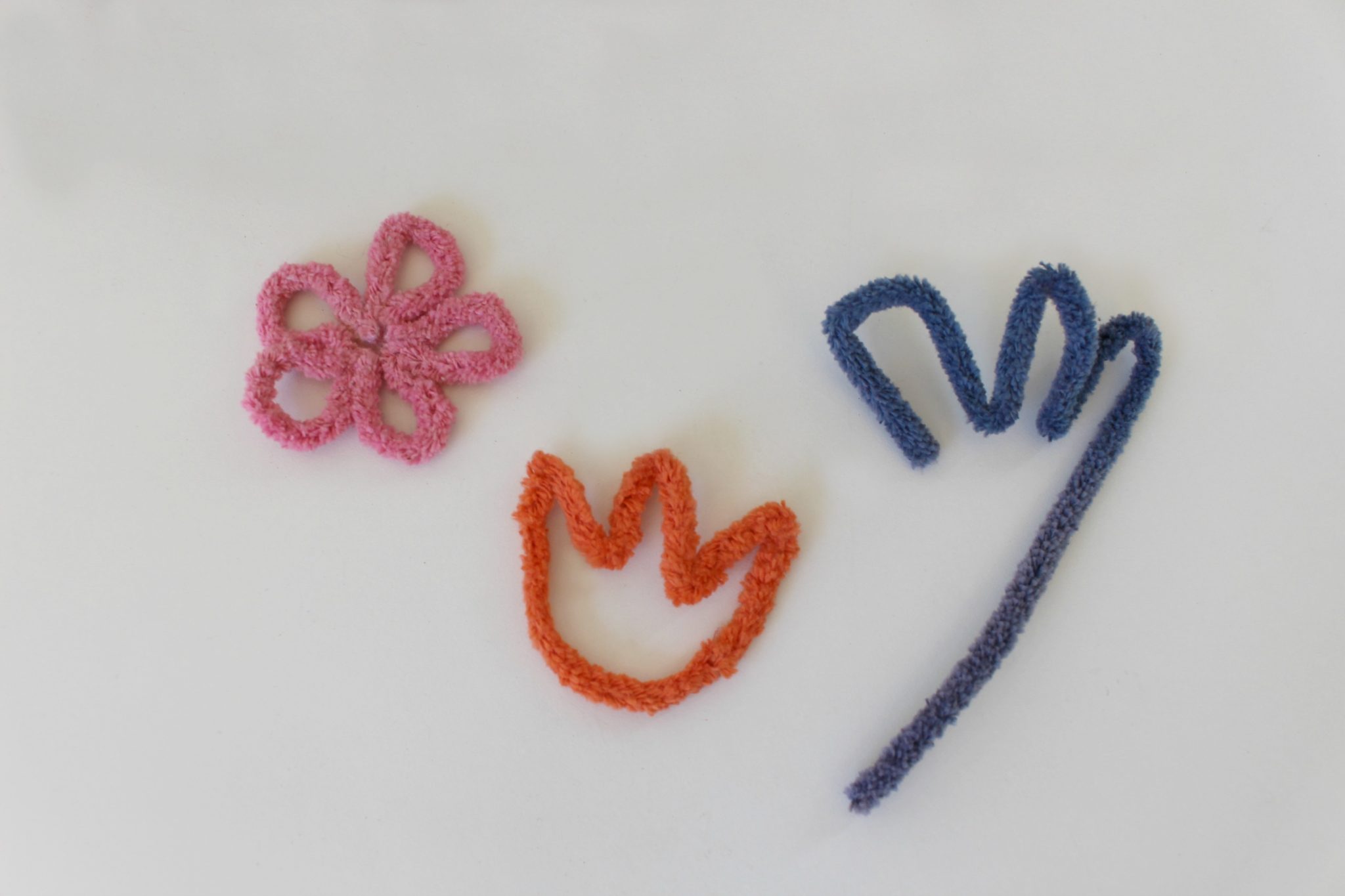 Use the hot glue gun to secure the ends of the pipe cleaners so that they keep their flower shapes.
Hold each of the flowers up to the peat pot so that the flowers do not go over the top of the planter. Use the pencil to make a mark on each pot of how long the flower's green "stem" should be.
Secure pieces of green chenille pipe cleaner to the front of the posts as the flower stems with your glue gun.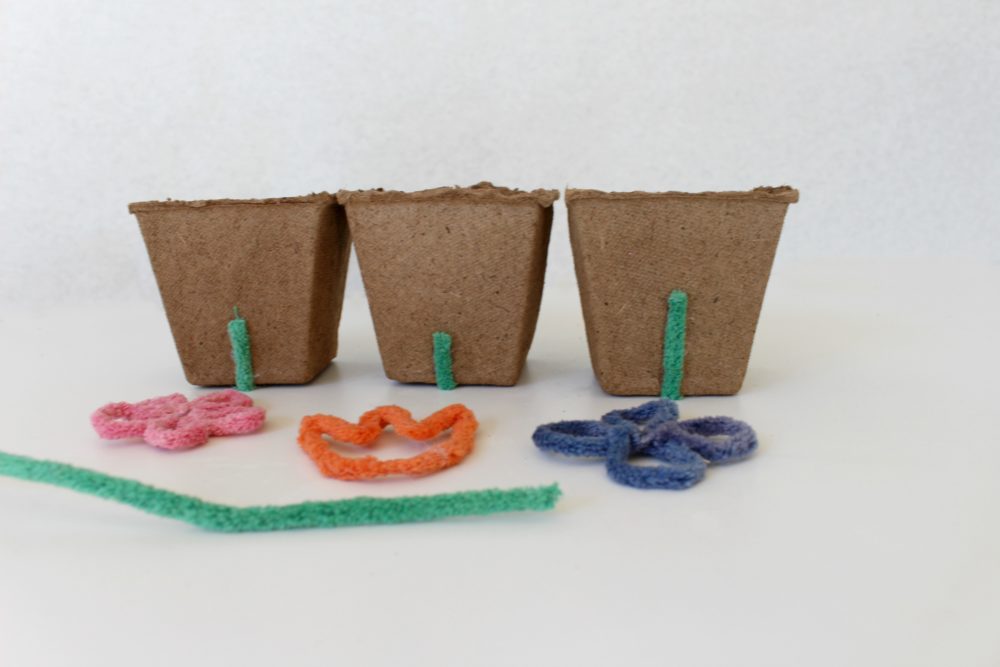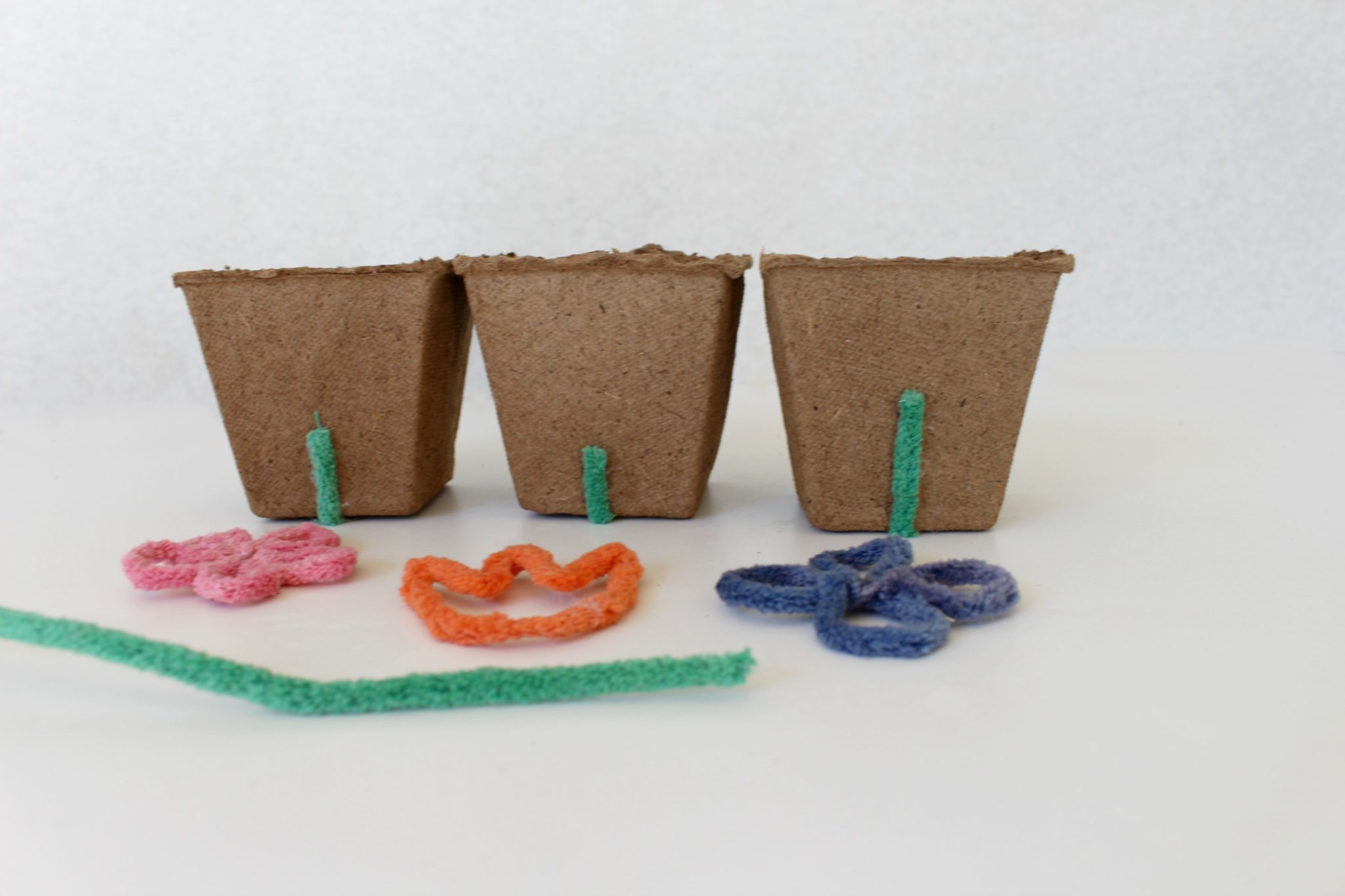 Use the glue gun to secure the flowers to the front of the peat pots.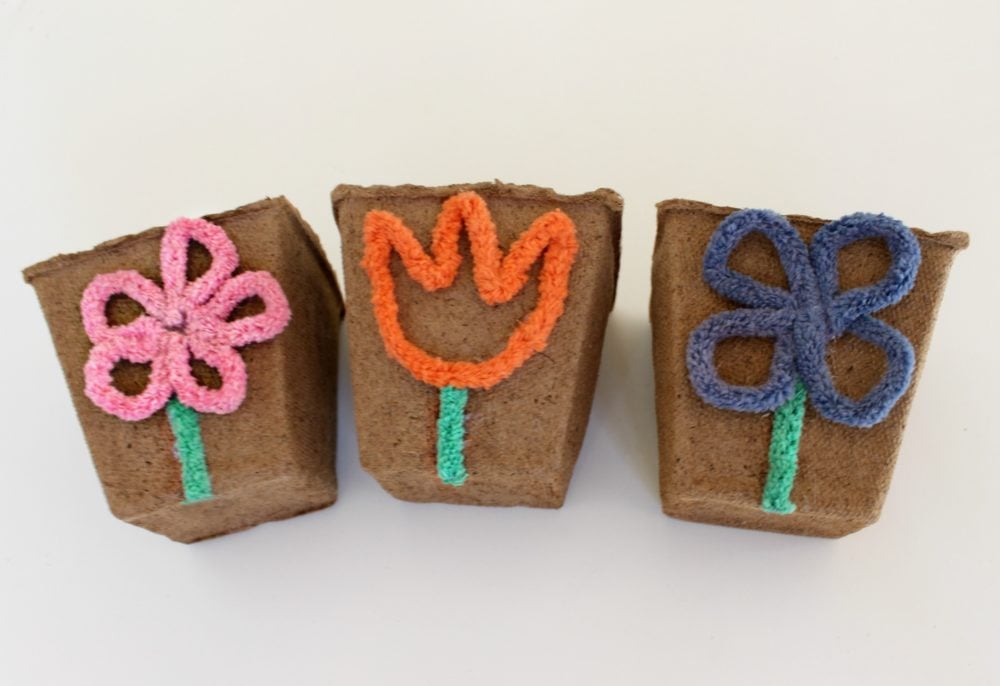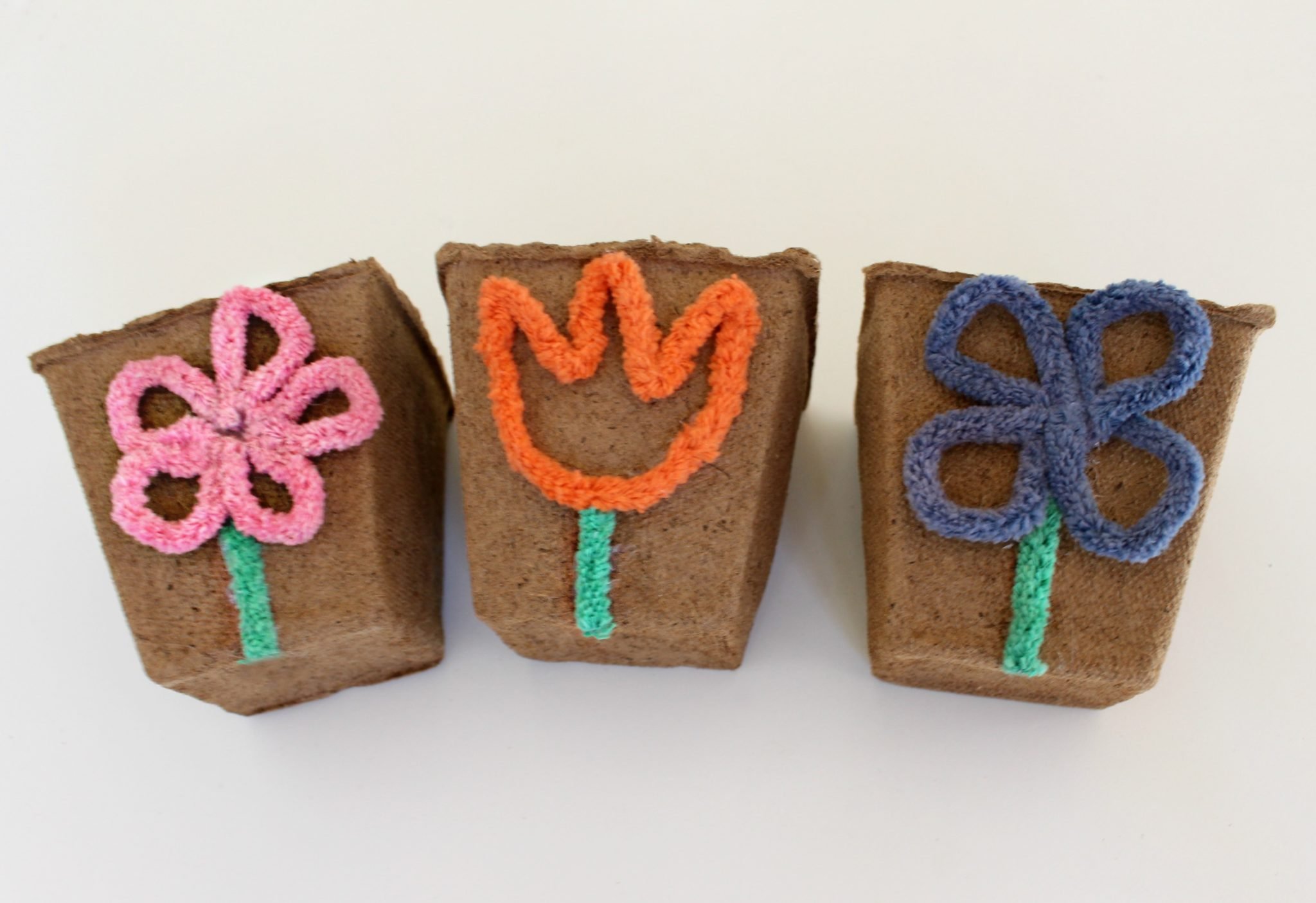 Attach a yellow pom pom to the center of the pink and blue flowers using a glue gun.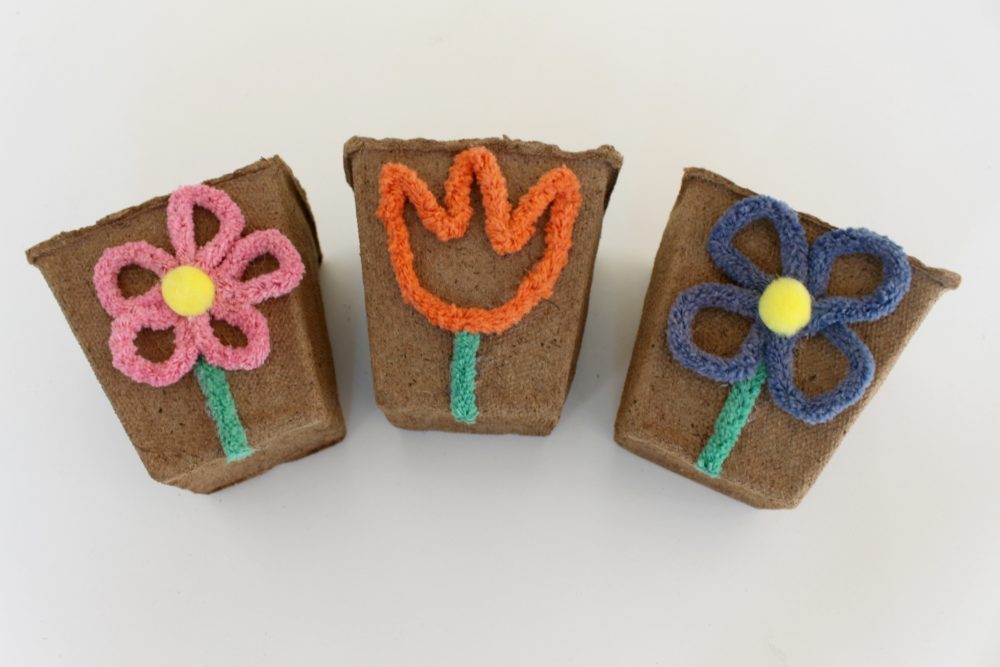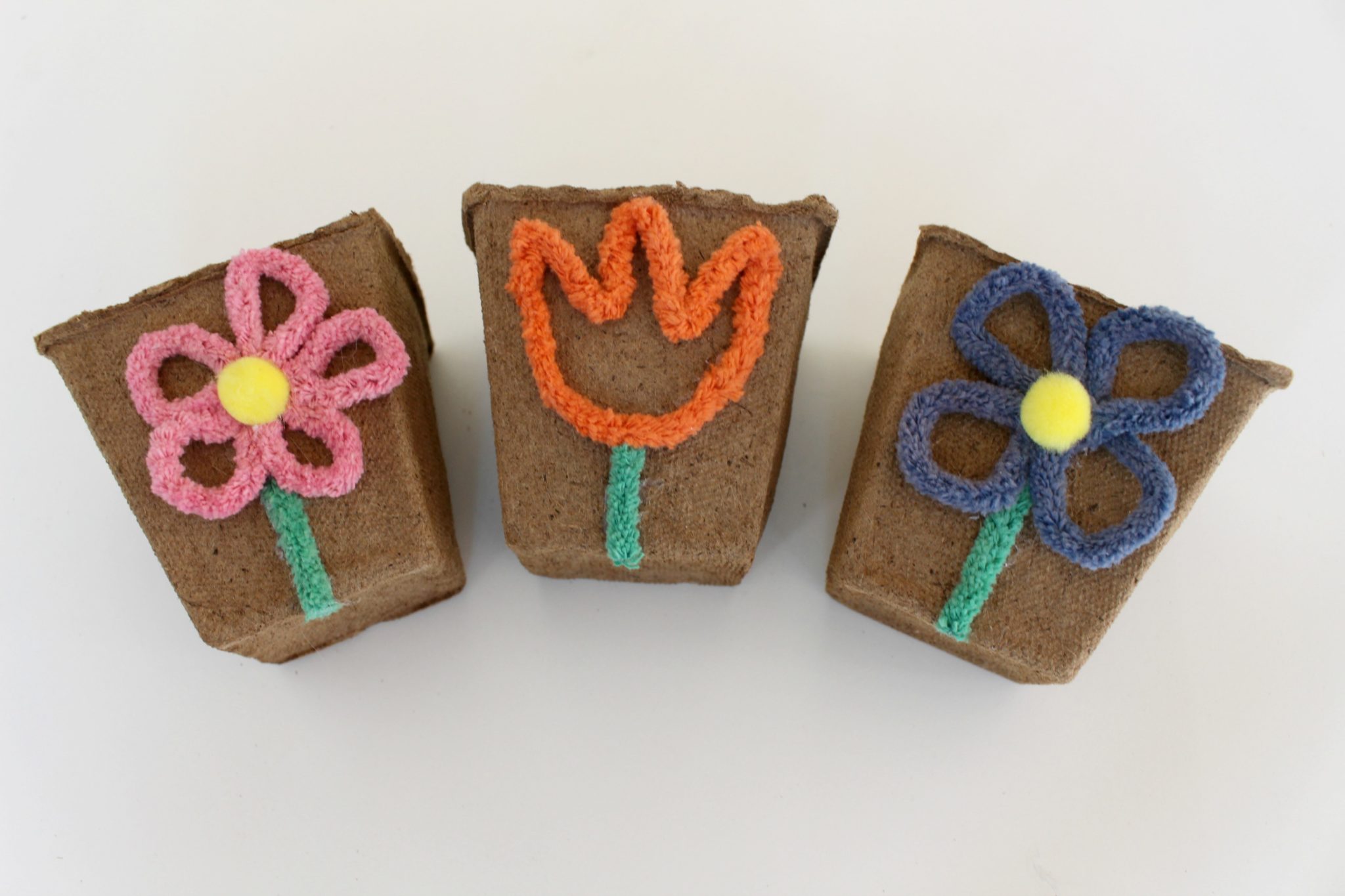 Fill the pot ⅔ of the way with soil, flower foam (or poly-fill).
Add your flowers (real or paper).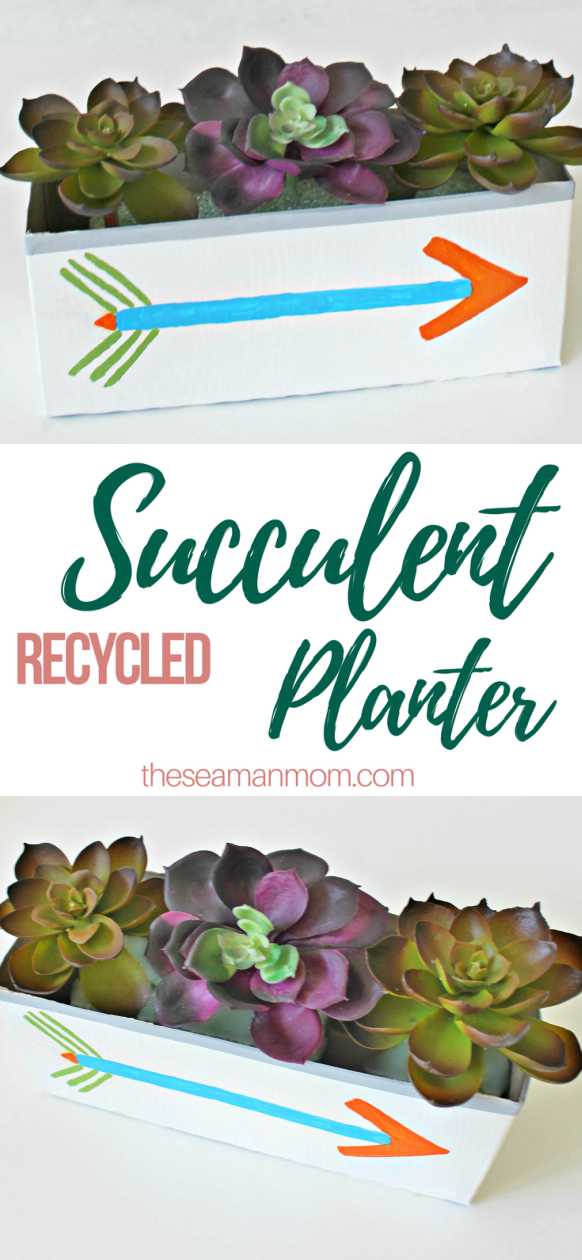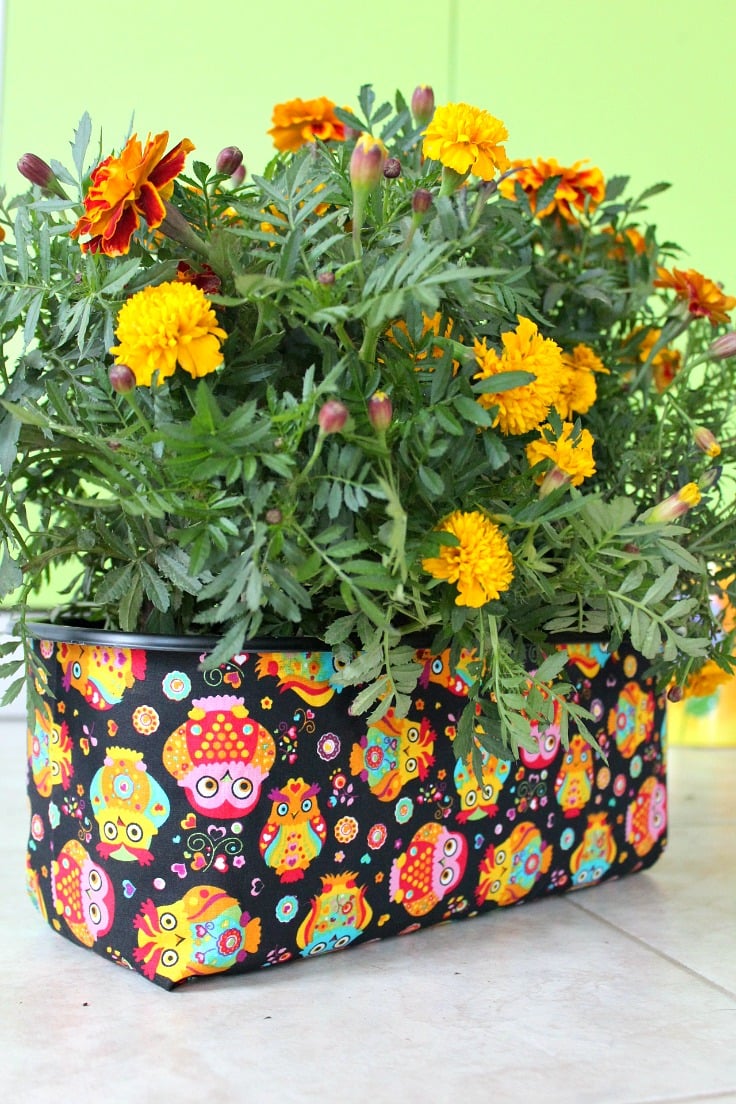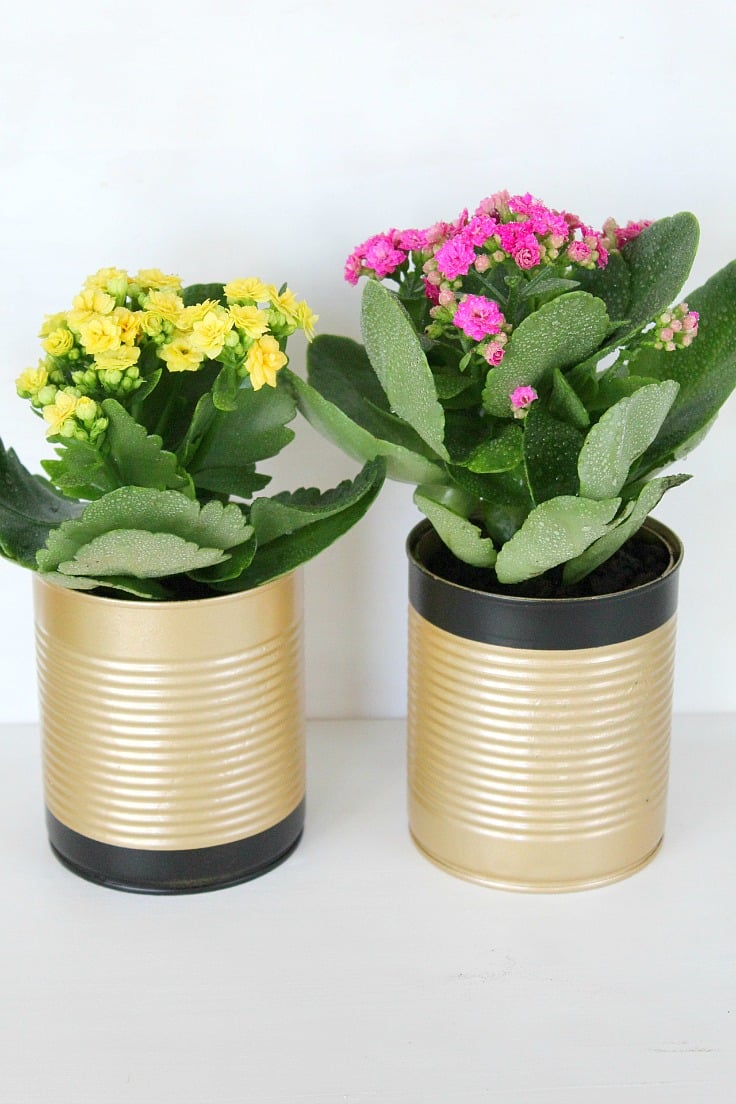 Most popular craft