If you love fleece as much as I do, you'll want to make yourself a warm, cuddly scarf for cold days with this super easy no sew fleece scarf tutorial with fringe. They make great gifts too!
No Sew Fleece Scarf Tutorial with yarn fringe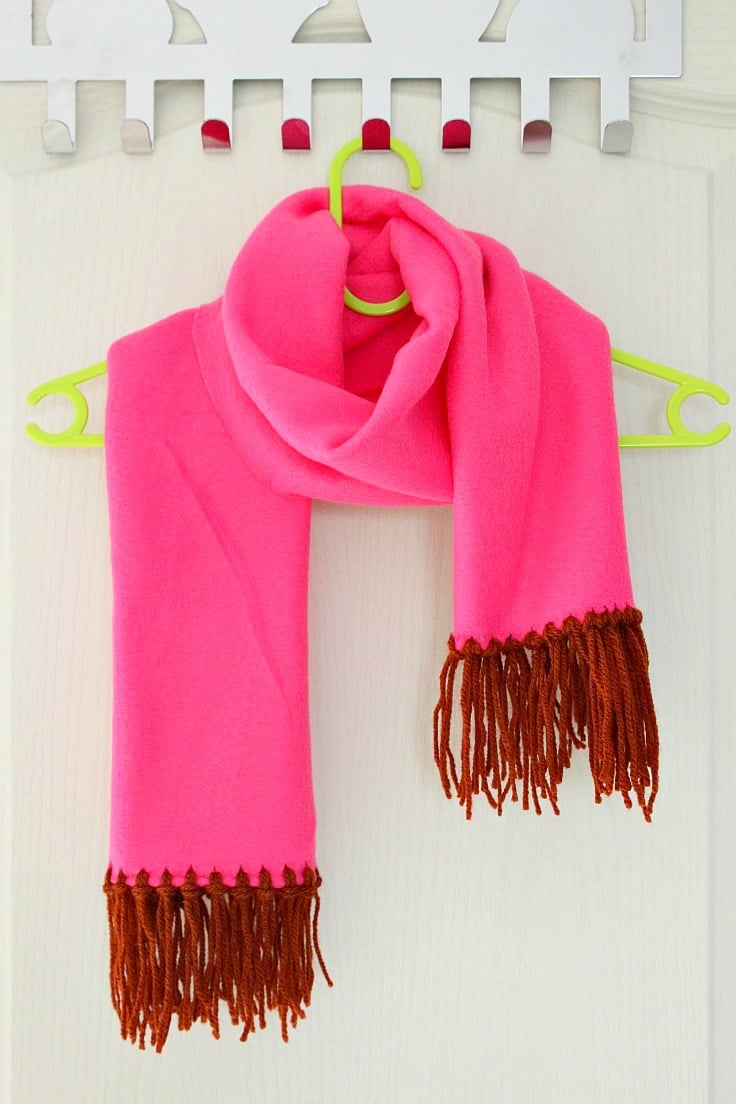 This no sew fleece scarf tutorial is so easy and fun I intend to make one of these babies for myself too. I made this little pinky scarf for my daughter, for when we travel via airplanes as some companies really tend to overdo on the air conditioning. It gets really chili and my poor little angel is so sensitive, she almost lost her voice the last time.
This little stylish scarf is so soft and cuddly and gets her warm so quickly, Ellie loves every bit of it. I didn't expect the pink to match the brown yarn at all but since these were my only options I had to go with that. But I think they do complement each other pretty nicely though.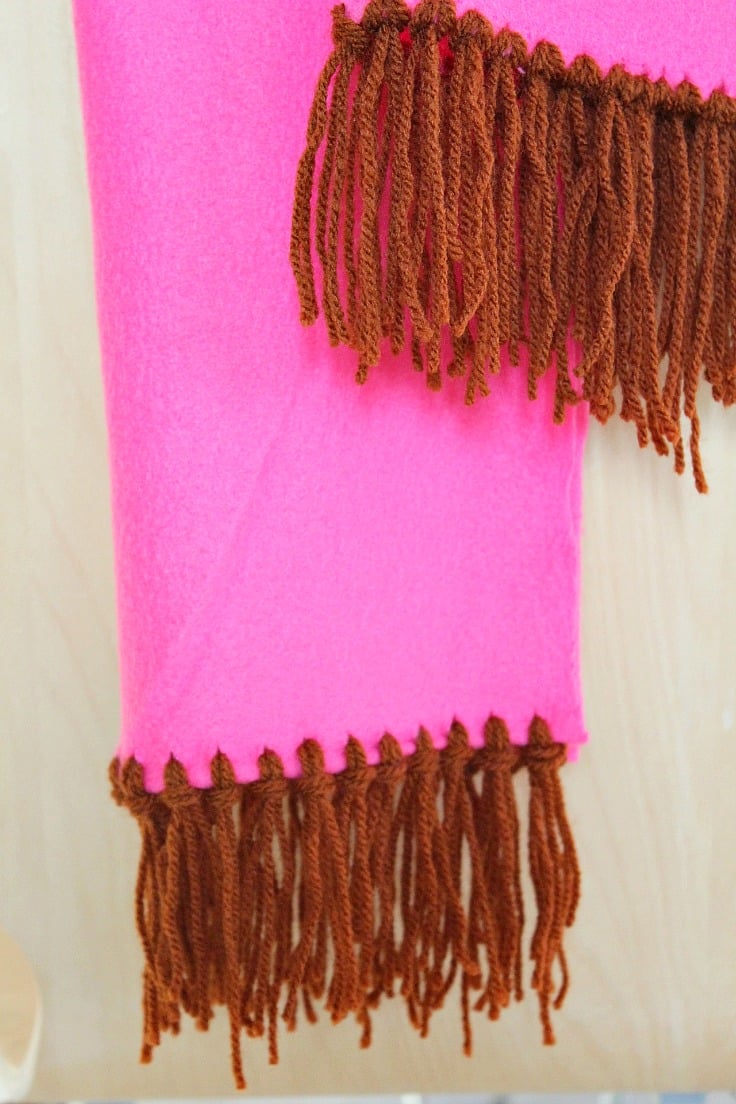 These would also make great gifts for friends and family, are inexpensive, easy and pretty quick to make even for a klutz like me.