Turn an old t-shirt into a reusable shopping, grocery or toy bag in no time with this easy & quick no sew tote bag tutorial.
No Sew Tote Bag tutorial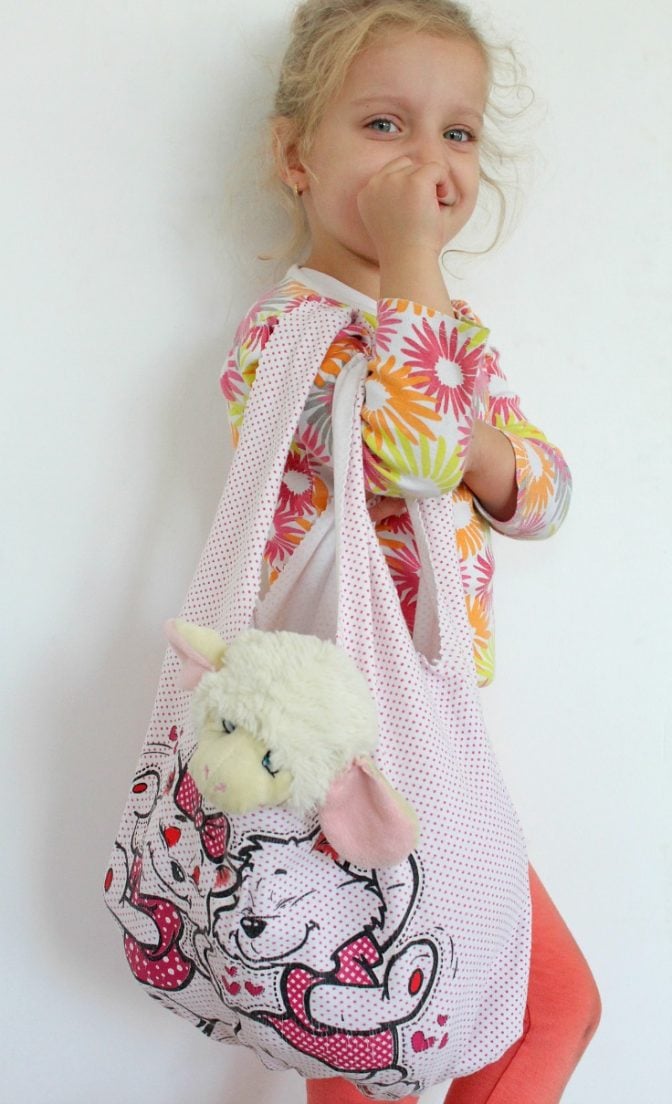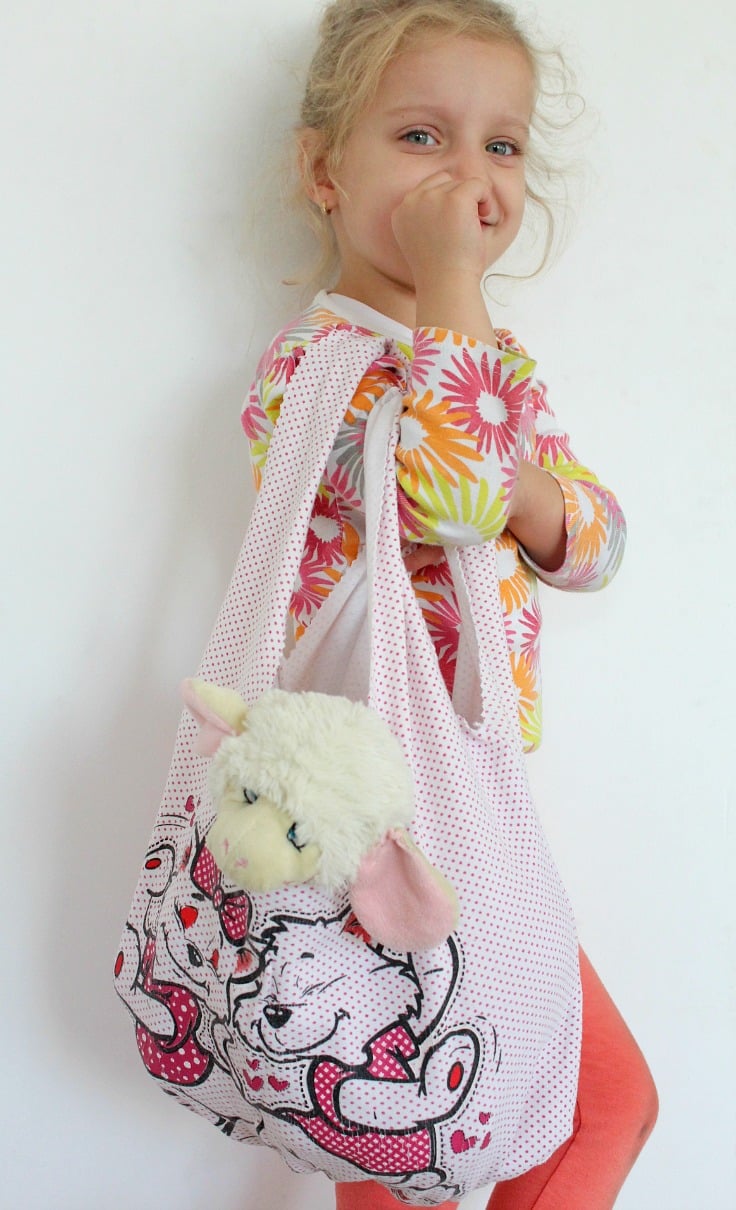 The idea of making a no sew tote bag tutorial came to me after I realized that lately I turned into a mule! Yes, you read that right! I became my daughter's personal mule (insert lots of sighs here). It seems that everywhere we go about half her toys MUST come with us too. They need to see the world too and I absolutely love contributing to their cultural education and personal development. Plus I really, truly enjoy sweating like a horse while running errands, with one kid and a couple of grocery bags in my arms and a backpack full of toys, said no mom ever!.
We've discussed reducing the number and we came down to four but that's still a lot to carry when you have other stuff more important to look after. So I proposed a tote bag to my daughter, roomy enough to fit her beloved toys but small enough so she can carry it herself and to my surprise she agreed immediately. Score! I quietly shouted in my mouth. Consider it done!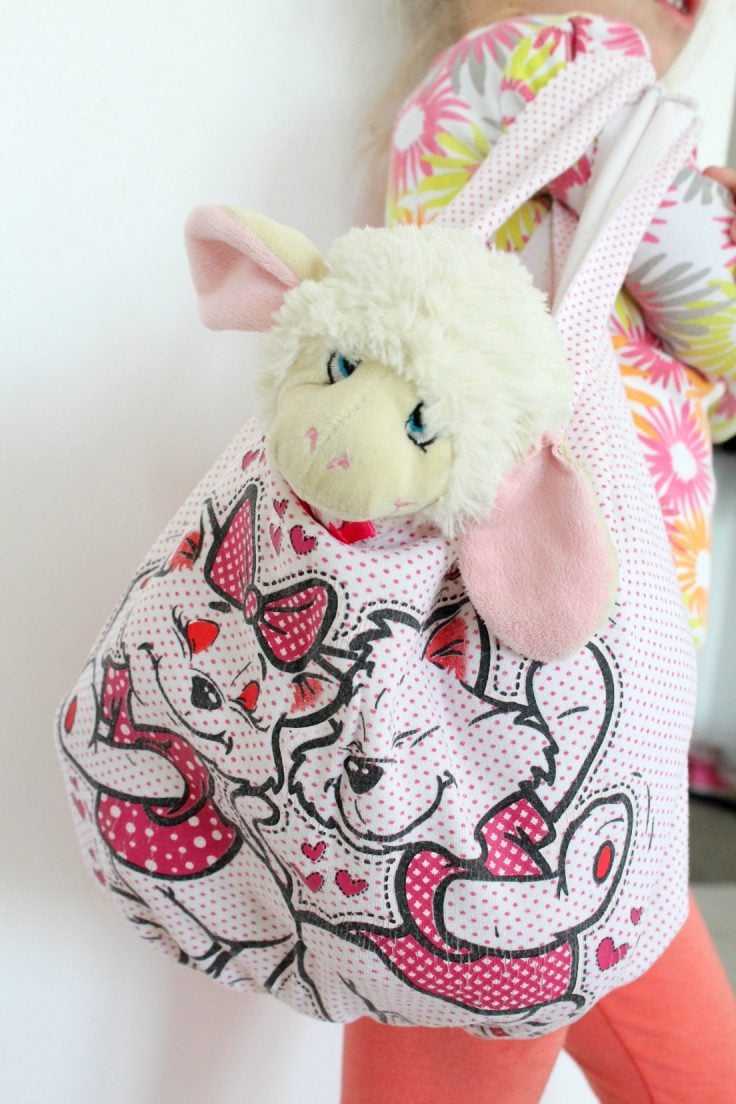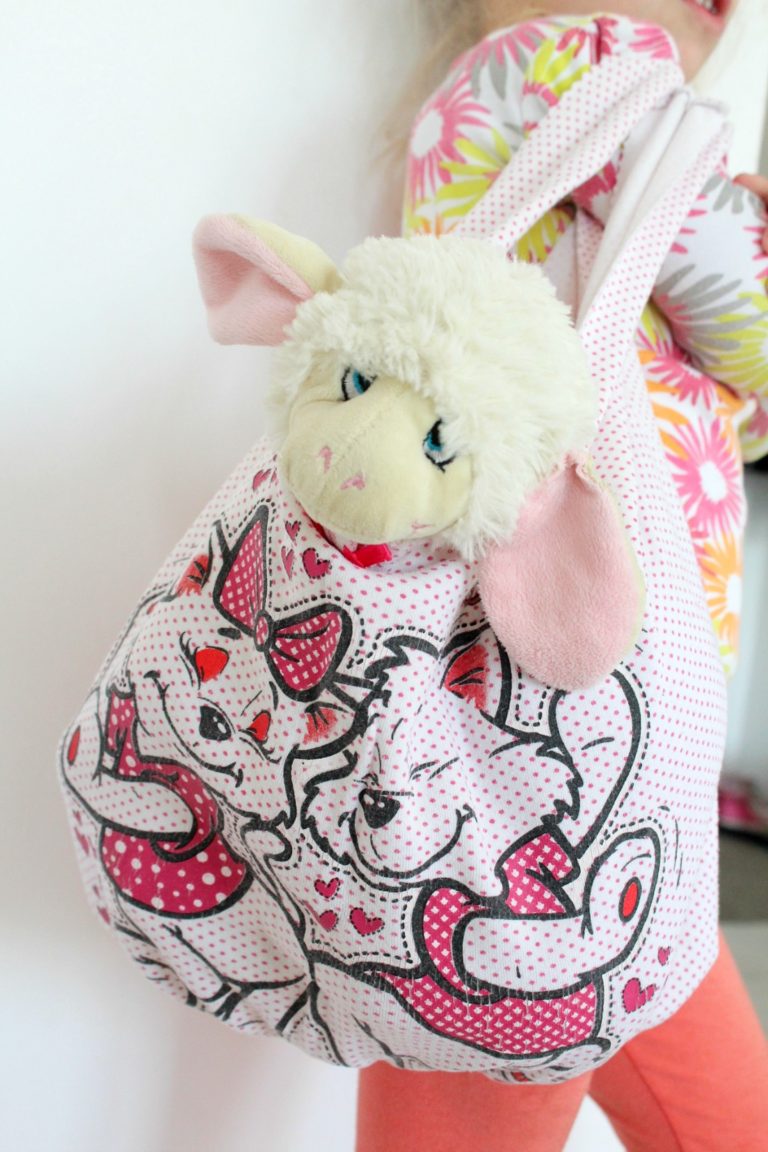 Easier said than done. About a month later, the bag is still not done as I couldn't find time to go shopping for fabric so I can sew up a nice, sturdy tote for her. BUT…thankfully, the idea of recycling a t-shirt came up this week when I cleaned up our closets so here it is. Simple, quick (about 10 minutes), easy, no fuss project I loved so much that I'm considering making one for myself. And you know what's best? Kids can make this bag too!!