No Sew T-shirt tote bag tutorial
Article may contain Amazon & affiliate links. As an Amazon Associate I earn from qualifying purchases at no additional cost to you.
Turn an old t-shirt into a reusable shopping, grocery or toy bag in no time with this easy & quick no sew tshirt bag! Perfect idea to make with kids , makes a great summer break activity!
T shirt tote bag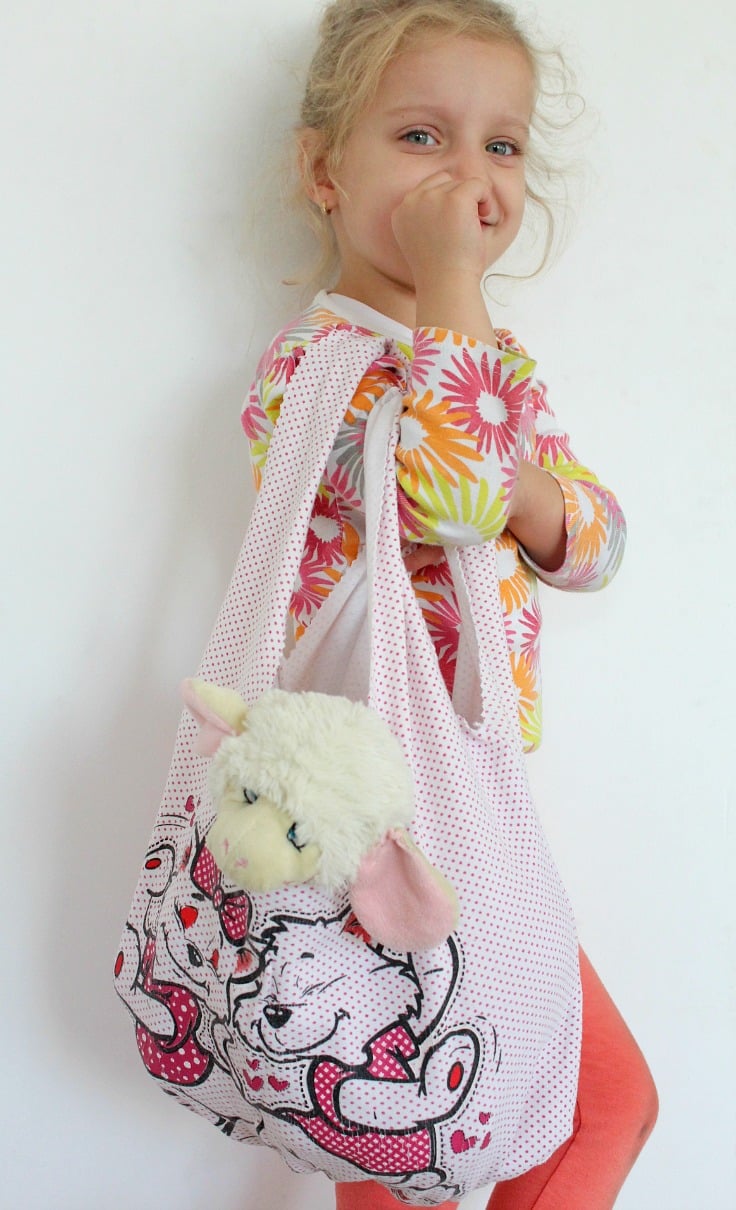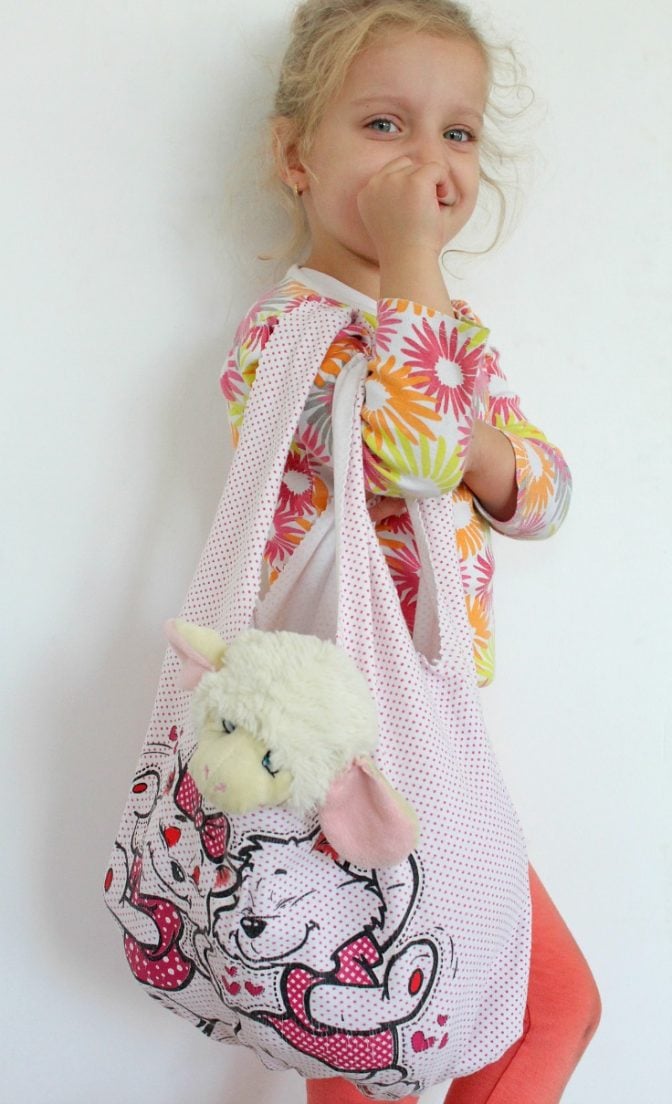 The idea of making a no sew tshirt bag came to me after I realized that lately I kind of turned into an ass! Yes, you read that right! And no, not that kind of ass but the donkey or mule kind of ass!
I literally became my daughter's personal slave (insert lots of sighs here)! It seems that everywhere we go about half her toys MUST come with us too! Fair enough, they need to socialize and travel the world too and I absolutely love contributing to their cultural education and personal development. Plus I really, truly enjoy sweating like a horse while running errands, with one kid and a couple of grocery bags in my arms and a backpack full of toys! Said no mom ever!!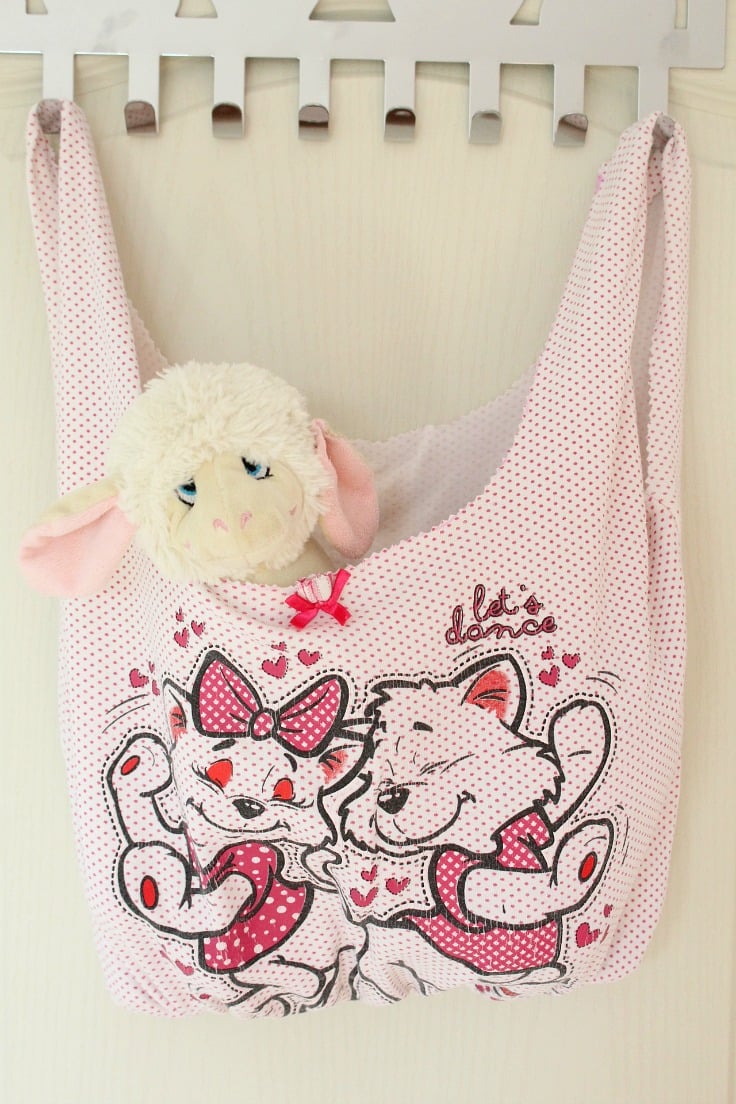 Want more no sew ideas?
We've discussed reducing the number and we came down to four but that's still a lot to carry when you have other stuff that's seriously much more important to look after. So I proposed a tshirt bag to my daughter, roomy enough to fit her beloved toys but small and light enough to carry herself. To my surprise she agreed immediately. Score! I quietly shouted in my mouth. Consider it done!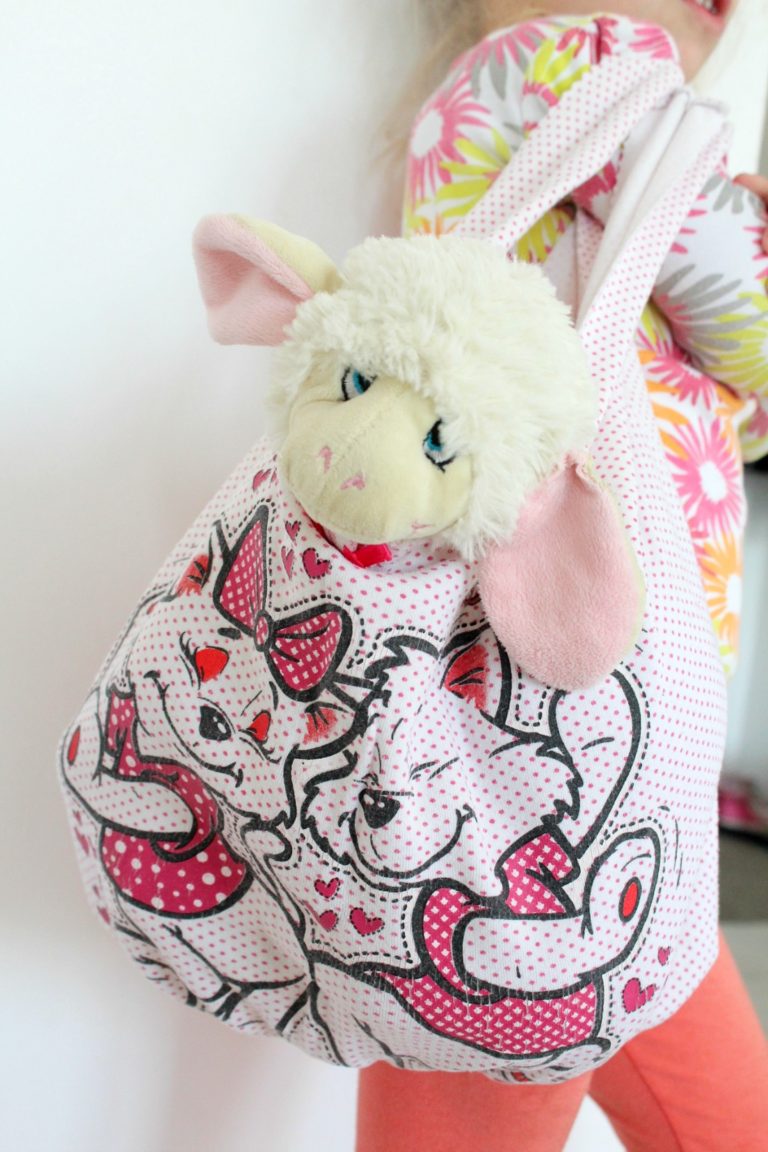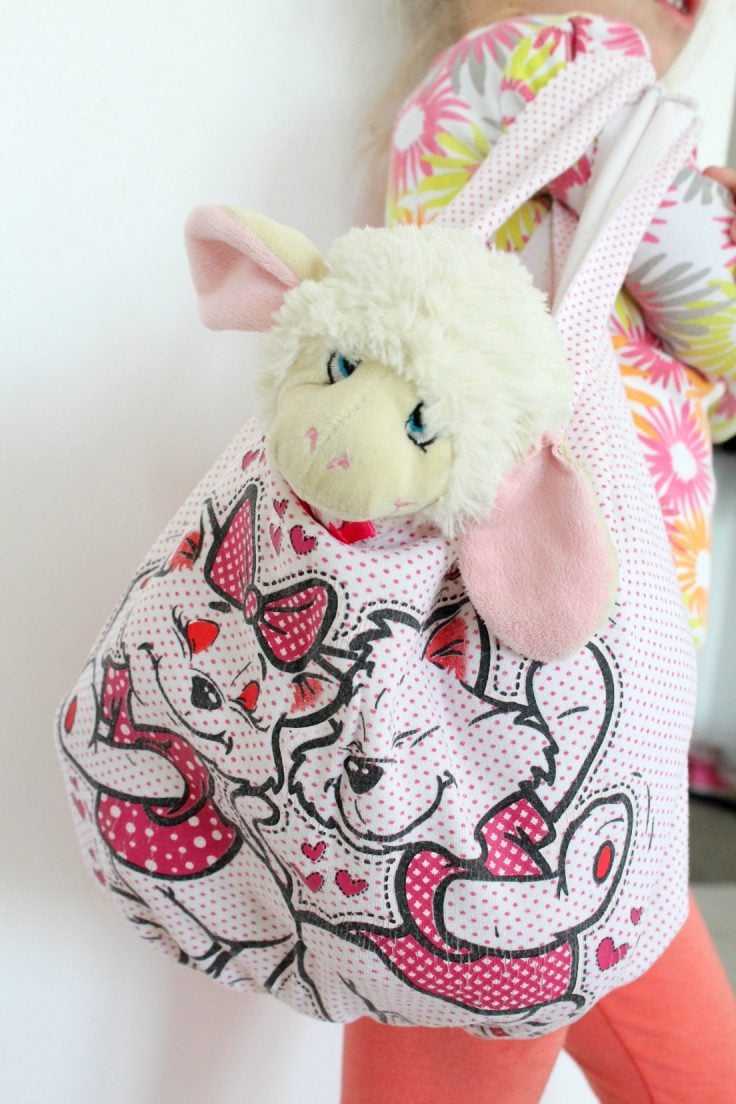 Easier said than done though. About a month later, the planned no sew tshirt bag is still not done as I couldn't find time to go out and buy a large tshirt. BUT…thankfully, the idea of recycling an old t-shirt came up this week when I cleaned up our closets so here it is, the no sew tote bag is done in less than 10 minutes! Simple, quick, easy, no fuss project! I loved this DIY t shirt tote bag so much that I'm considering making one for myself.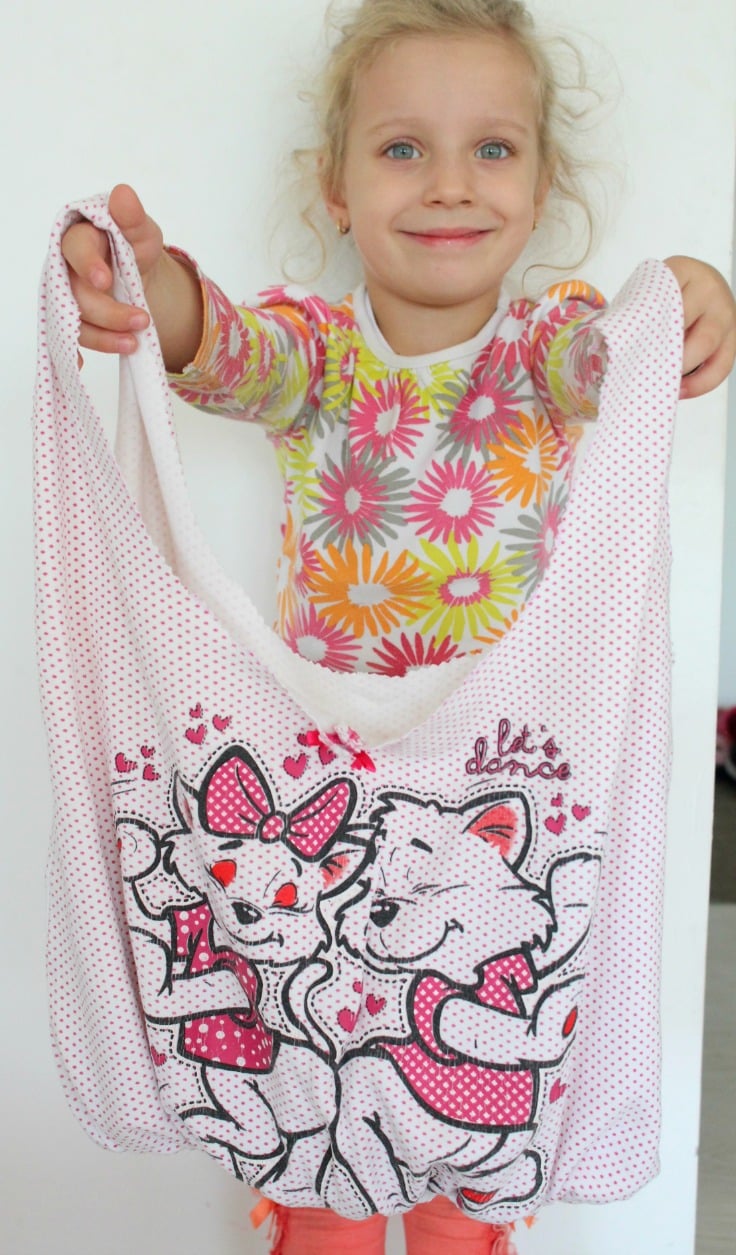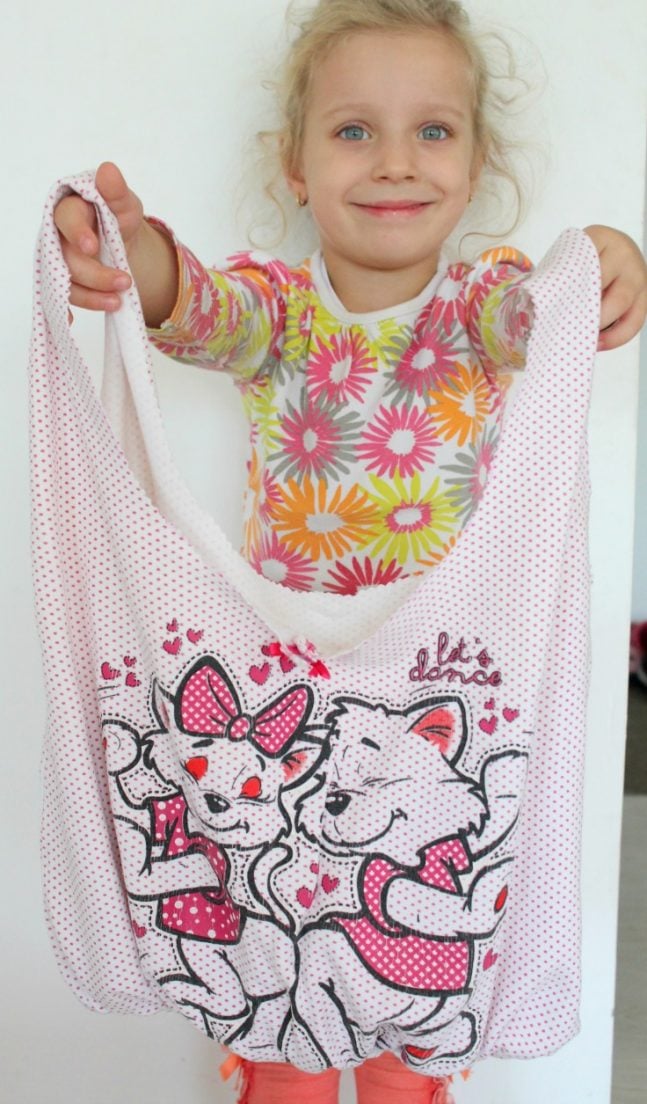 And you know what's best? Kids can make this bag too!! Yup, Ellie was excited to participate and it was super fun, a great summer break activity if you have kids and looking for ways to keep their energy levels under control. Those busy brains need a constant challenge and this no sew tshirt bag is simple enough to be completed by kids and super safe.
No sew tshirt bag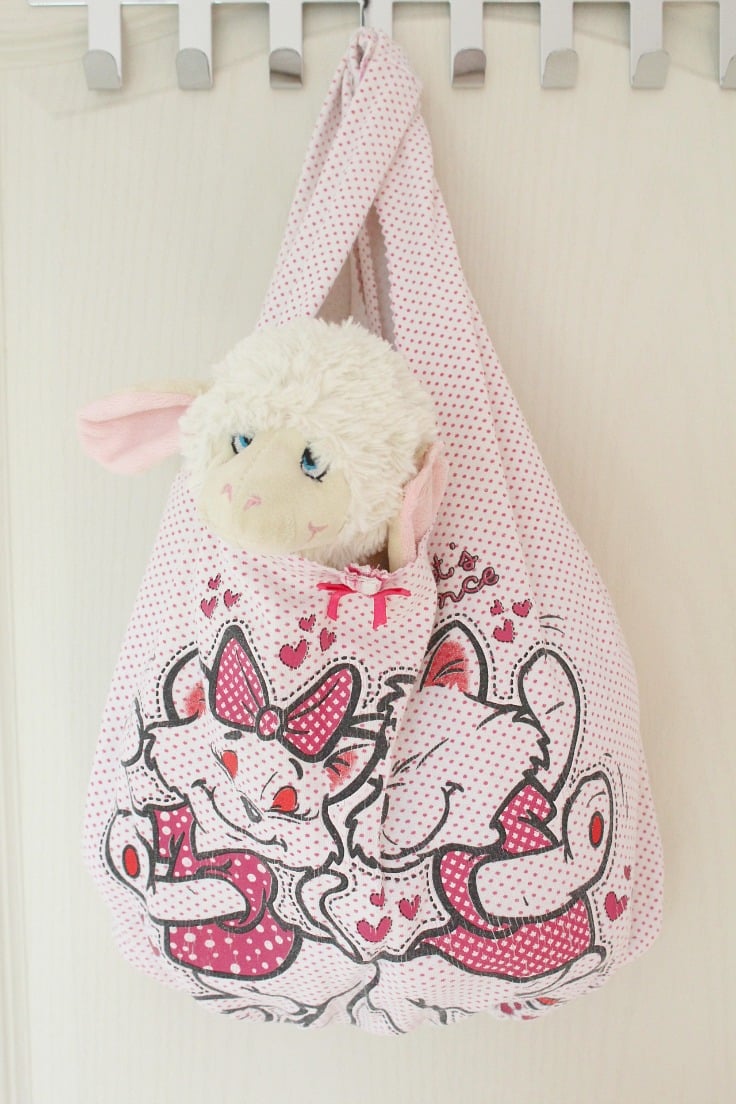 Materials:
Old or outgrown knit t-shirt or blouse (I used an old pajama blouse); the thicker the fabric, the sturdier the bag.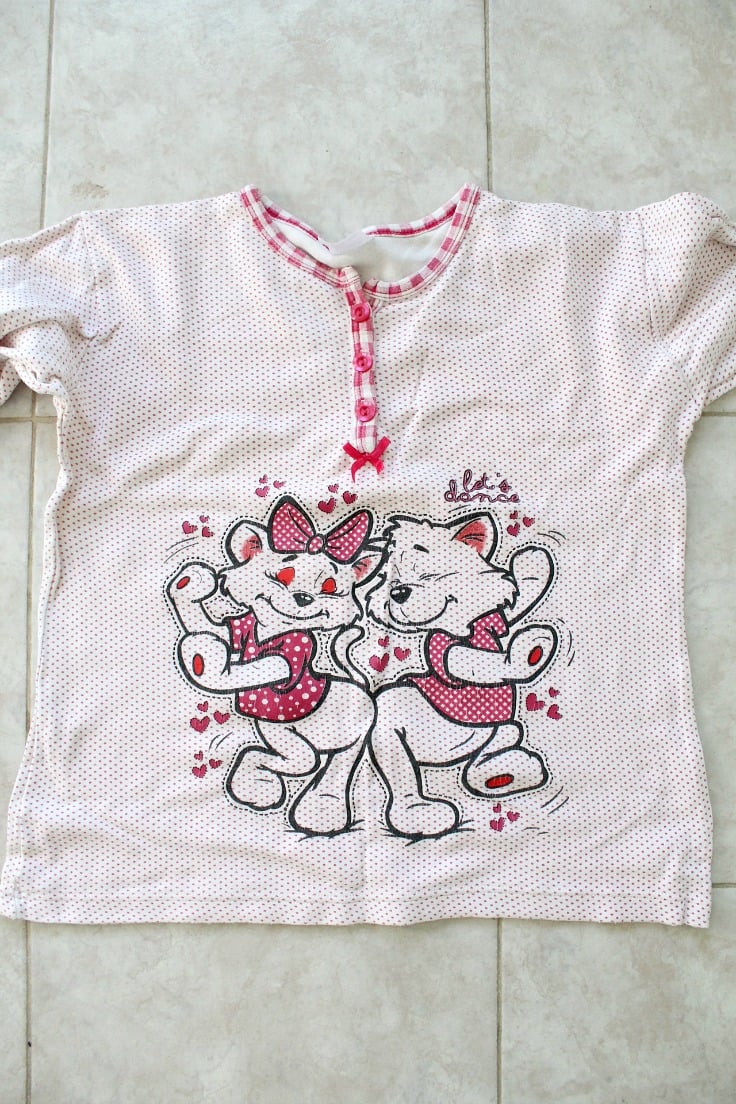 scissors (I used pinking shears to avoid fraying but that's optional)
ruler
Directions:
Lay out your t-shirt and establish the best spots to cut around the neckline and sleeves. I only cut 1/2 inch around the sleeve and went down the neckline up to the little bow I had on the blouse as I wanted to keep that on (too cute to discard!).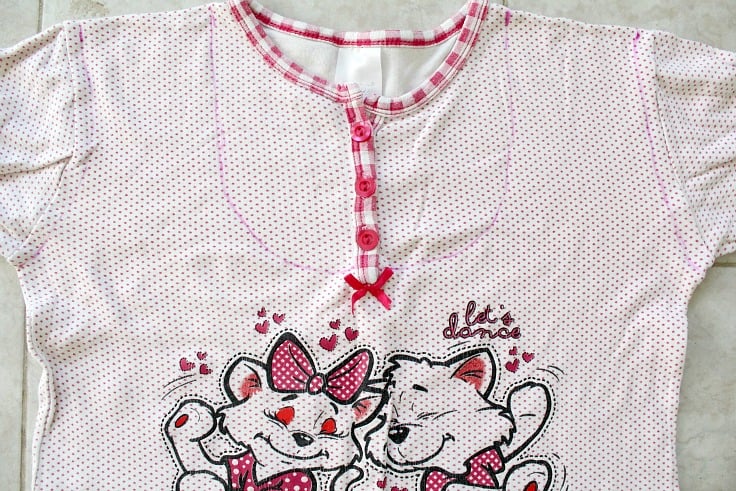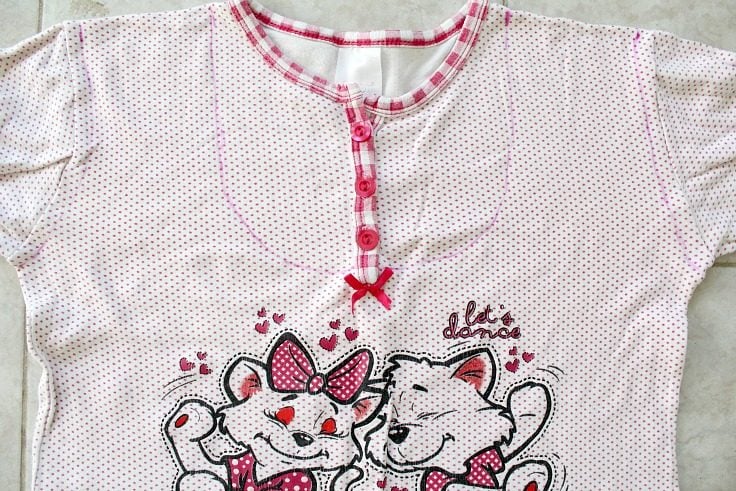 Measure down how deep your tote will be. Measure 3 more inches and mark.
Do a cut in the bottom of the t-shirt at the marked spot. Mine didn't require any more cutting at the bottom, it was just the perfect length.
Cut around the neckline and sleeves but leave the shoulder seam wide enough as this becomes the strap of the tote and you don't want it too thin.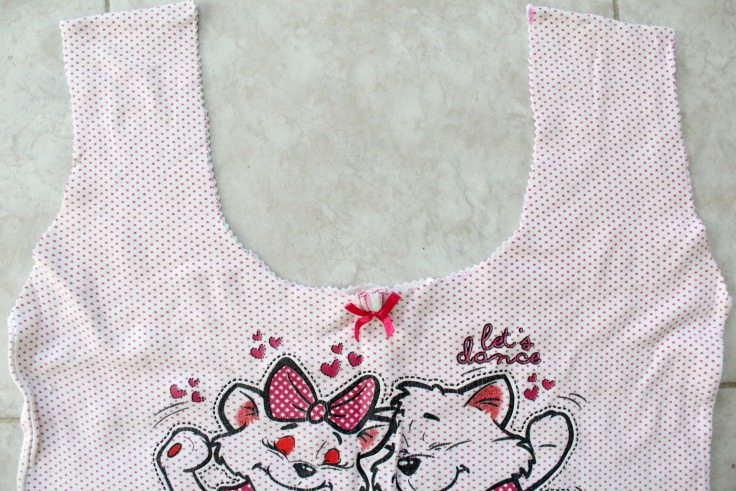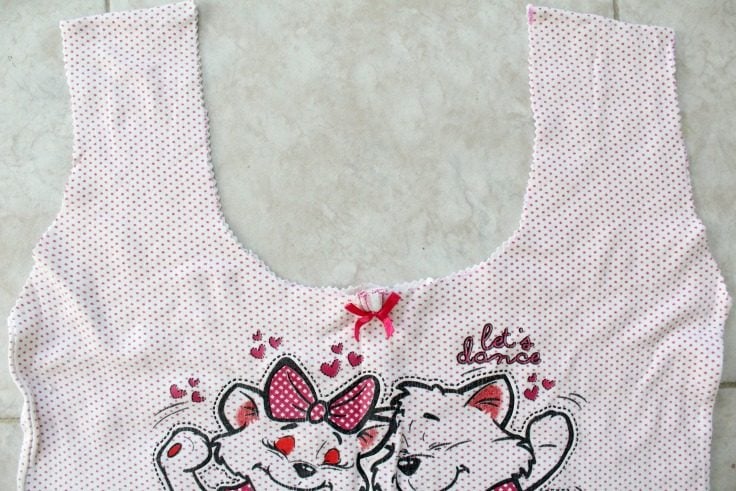 Cut the bottom of the shirt into 1 inch wide by 2 inches tall strips. Cut the front and back at the same time, so your ties will be even.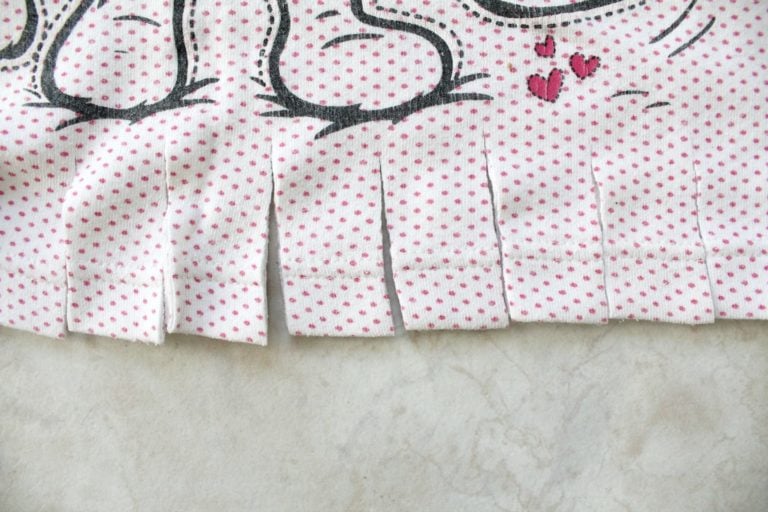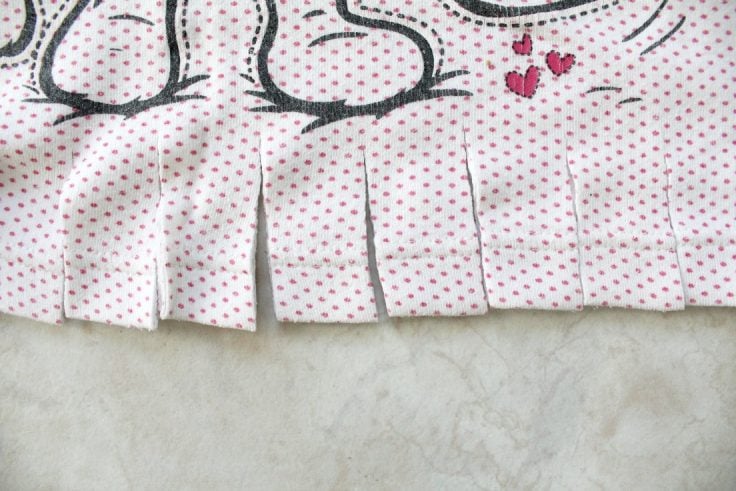 Looking at the first and last fringe pieces at the side seam, cut each in half to create 2 pieces of fringe.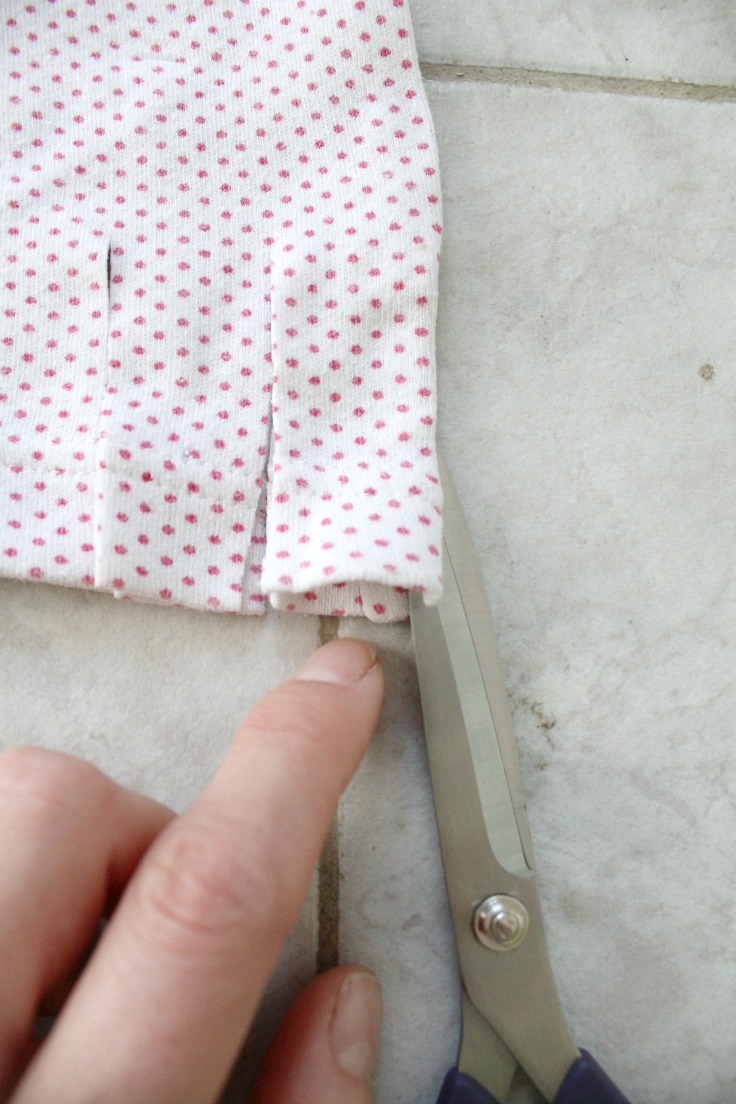 Flip the t-shirt wrong side out and start tying the front and back fringe strips together.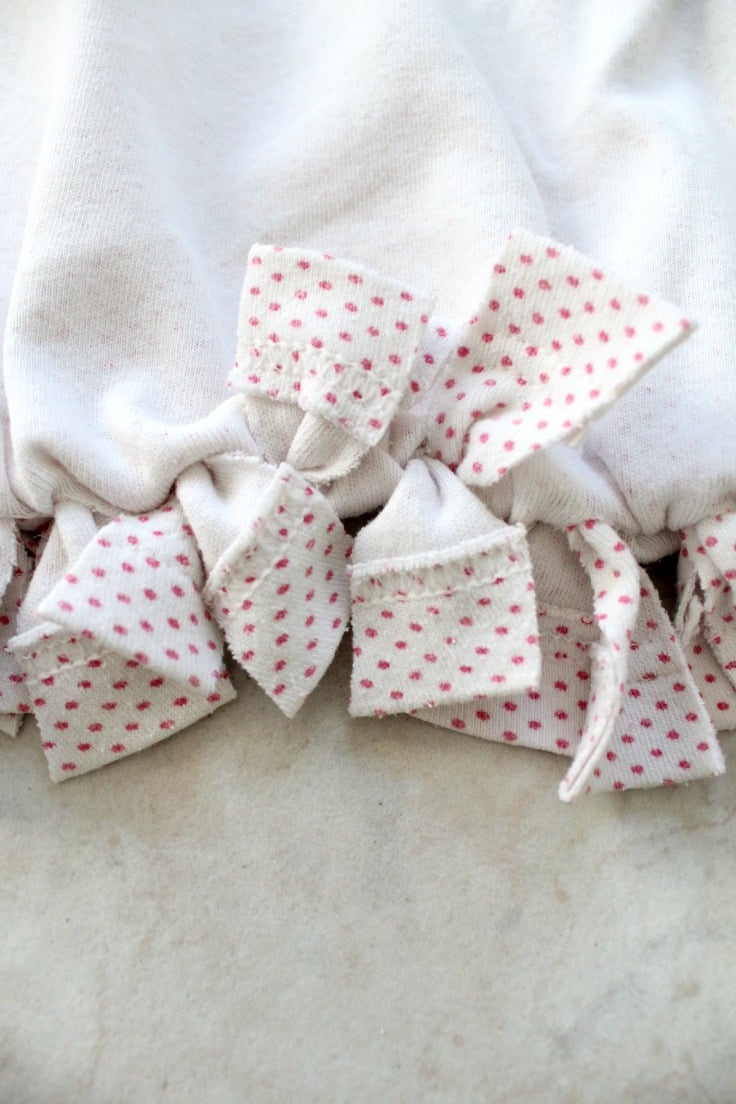 Once all the fringe strips are tied together, you will notice the bag has small holes where you tied the fringe together. To close the small holes, tie together the fringe strips on each side of the hole, until every strip is double tied. This will also give the bag a sturdier bottom.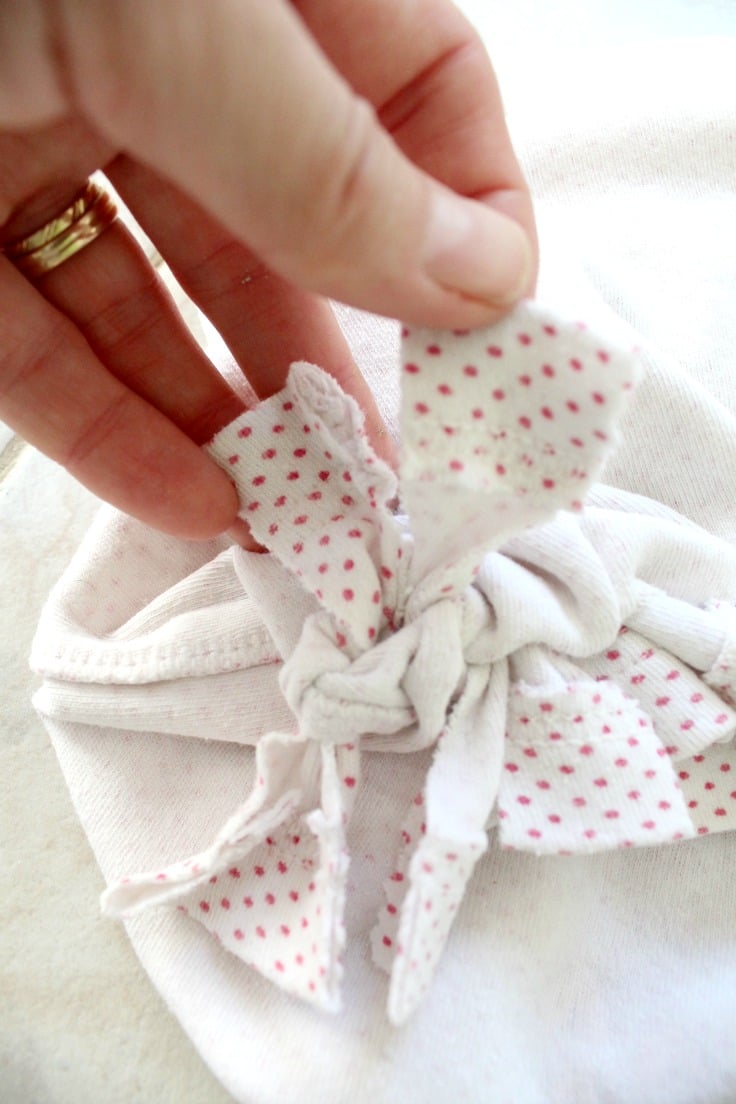 Turn the bag right side out and start wearing!
I hope you liked this tutorial and find it inspiring! Please let me know your thoughts on this in the comments section below and don't forget to rate it! Thanks!
Pin to save for later