Get rid of those nasty fleas the healthy, natural way with this flea repellent for home! Making a homemade flea killer for your home is so easy and convenient, using just a few simple, inexpensive ingredients you most likely have on hand!
Homemade flea repellent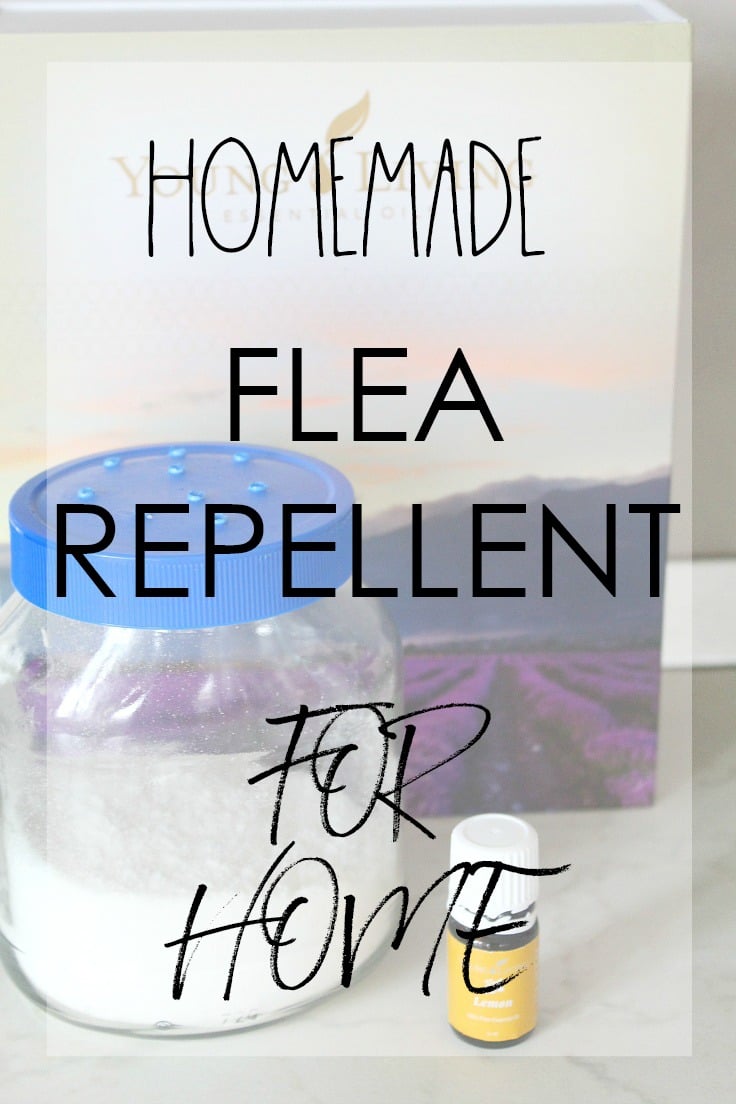 Is your best bud infesting your house with fleas too? I hate it when that happen but it's inevitable! Ever since I used this flea repellent for home I'm a lot more relaxed and opened about allowing our dog to spend time in the house with us (he's more of an outdoorsy kind of guy now!).
Ozzy is a super duper, hyper kind of dog, always so curious about every little thing around him so he loves to explore a lot! And one day, while sniffing this and that, he got real close to a big flock of sheep who turned out to be infested with fleas. Imagine the horror when he came back home!
Similar posts you might like:
There were fleas everywhere and we only noticed it when he already got in the house and started scratching like it's nobody's business. My first urge was to run to the pet shop and buy something, anything! But then I calmed down and decided to take a natural approach instead of the "heavy duty" commercial solution, mainly because I love my doggy as much as I love my family. Since I would never expose my family to chemicals when there's a natural, healthier solution, I thought the same should apply to our dog too. So before taking measures to deep lean my house and make a natural flea repellent for home, I made this natural flea repellent for our little guy.
But for that to work at full capacity I had to apply the same method to our house and had to apply that magical flea repellent for home asap! Fleas love carpets and since doggy boy spent a pretty nice amount of time on the carpets around the house, rolling and scratching, there were fleas everywhere. Luckily we don't have so many carpets so the cleaning wasn't such a burden and my flea repellent proved to be a super powerful weapon.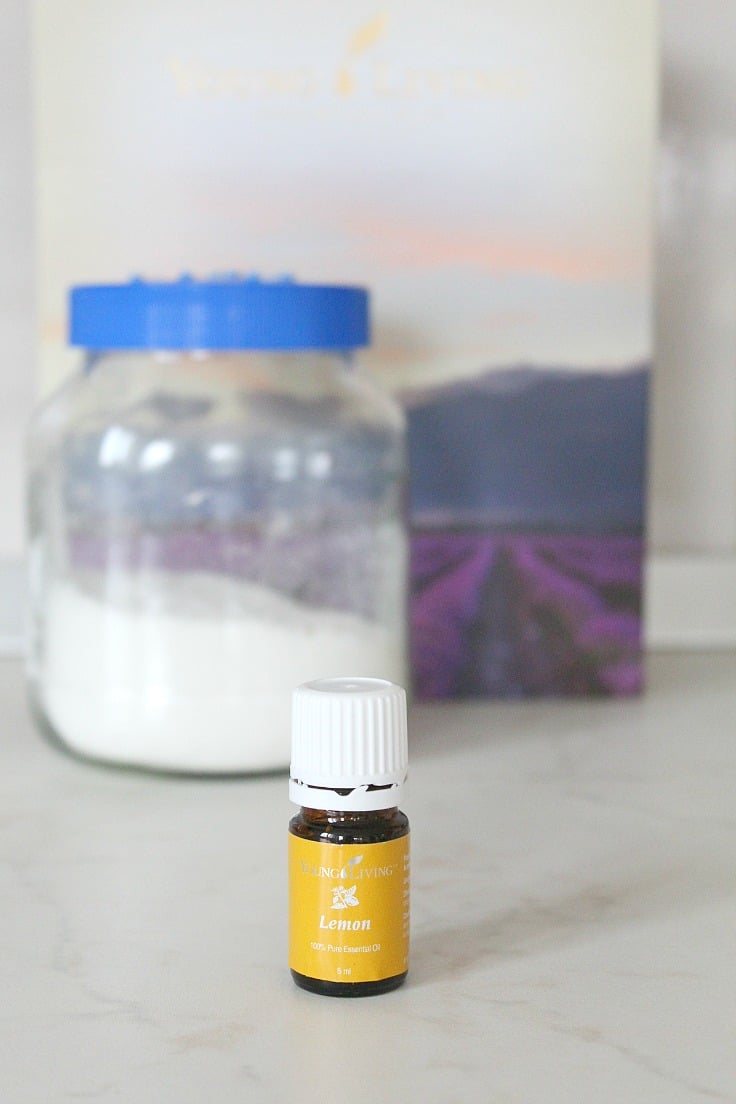 Do you need a flea repellent for home too? I totally recommend using this homemade home flea killer! It will not put your family at risk (although I recommend keeping an eye on small kids so they won't touch or ingest this powder). And this flea repellent for home will have great, immediate results (well…within 24 hours).
What's in this natural flea repellent?
I used Borax, Baking soda, Salt and lemon essential oils from Young Living. Borax and baking soda will kill the adult fleas, the salt will dry up the eggs and the essential oils will make your house smell absolutely divine! Plus if you use lemon or lavender scents, these are natural flea repellents so any possible unwanted visitors that you may have missed will stay away from your house. The best homemade flea killer ever!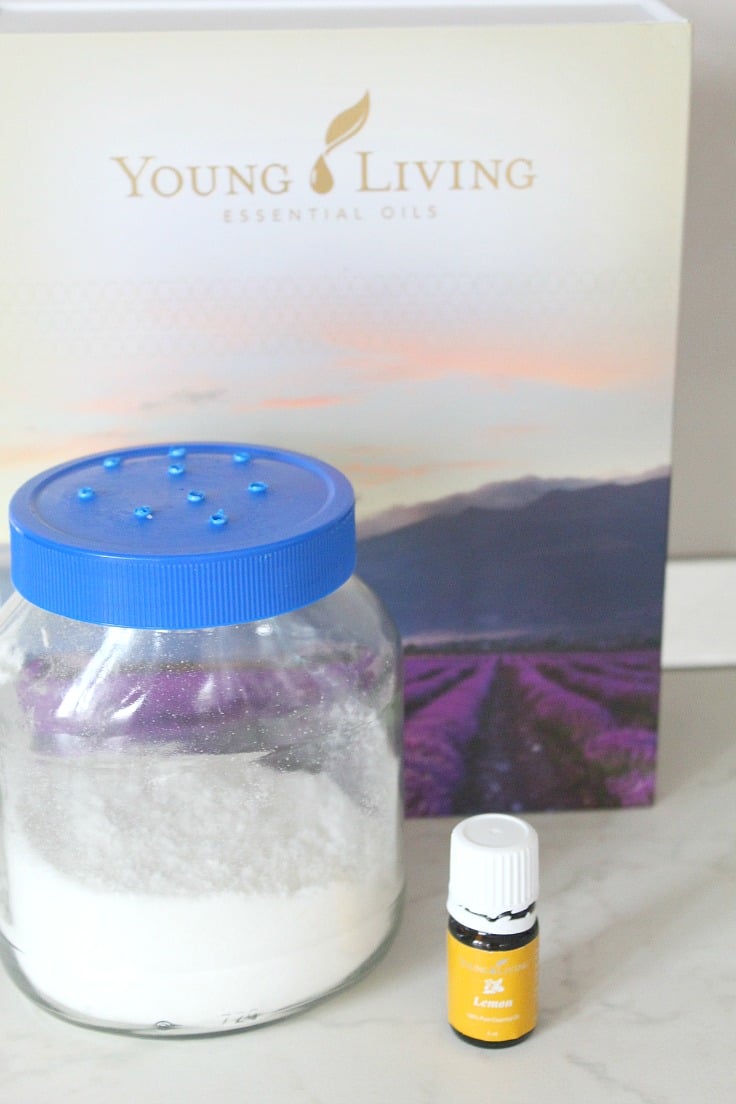 I sprinkled this flea repellent for home on all carpets and left it to work for 24 hours. I even sprinkled it on our mattress. After 24 hours, I vacuumed, threw the vacuum sack away and cleaned the furniture. Then I simply sprayed some of the dog natural flea repellent around the house without touching the furniture though. We got rid of all the fleas because we caught it on time and took immediate action. But if you are not as lucky, you may need to repeat the process at regular intervals.
[mailerlite_form form_id=2]