All you need to keep your bathroom smell like a spa is just a little bathroom deodorizer trick! Here you'll learn how to make your bathroom smell nice all the time using the best air freshener for bathroom!
How To Make Bathroom Smell Good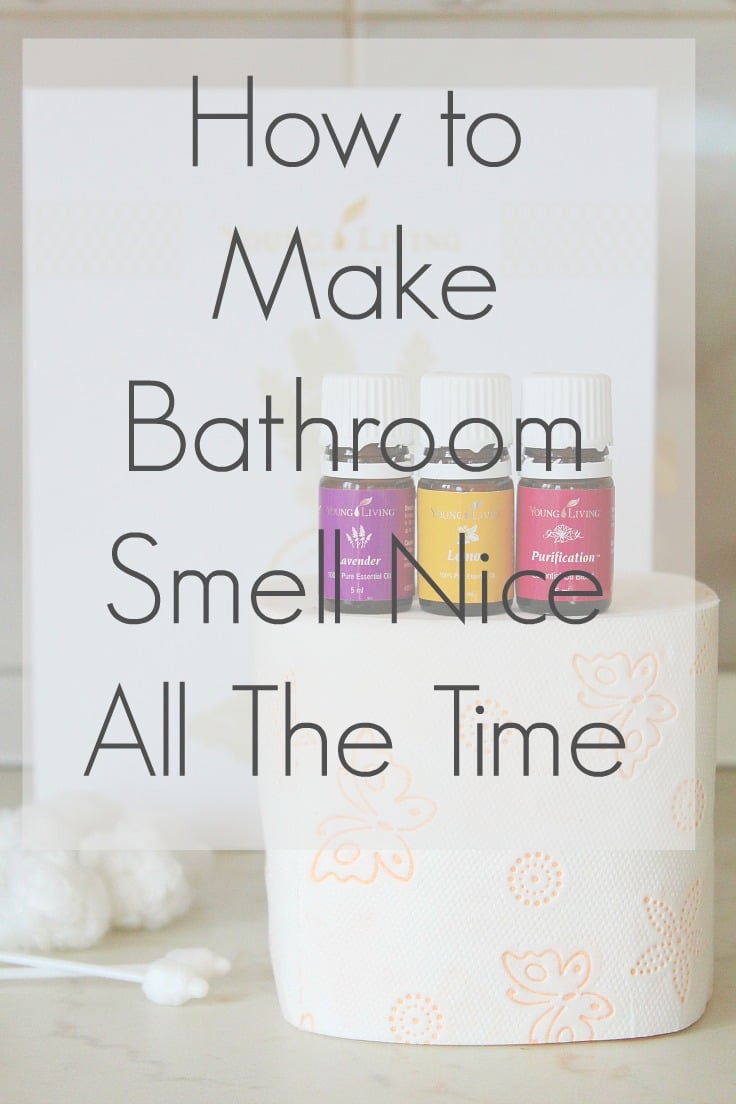 Does your bathroom smell good all the time? In this short but sweet (and scented lol) article I'll show you the best air freshener for bathroom idea, so you can make your bathroom smell nice all the time!
Let's face it, bathrooms can smell less than fresh, no matter how hard we try. Because when it comes to bathrooms, odor happens. Keep the room fresh with these natural odor absorbents! No more strenuous cleaning, rubbing or strong cleaning products loaded with unsafe and unhealthy chemicals. This bathroom odor eliminator is all natural and oh, so easy peasy!
Need more air freshener ideas?
I found that these little helpers are not only good for your bathroom but you could spread some around the house too and make it feel and smell fresh and invigorating. A nicely scented home has such a great impact on our mood and performance! And it all requires just a couple of simple steps and ingredients.
Why does my bathroom smell?
There are various reasons why a bathroom might be smelly even though you just finished cleaning. The main culprit is a dirty or partially clogged drain. If this is the case you can simply clean and unclog the drain using this simple and natural method.
Another reason why your bathroom smells is the bacteria trapped in the sewage system, particularly in the drain trap. If this is the case, remove the cap, clean the drain trap with soap and water and allow the water to flow for a few minutes before putting the cap back.
If you constantly get urine smell, even though you constantly clean your toilet the cause is most likely a leak in the toilet seals. Your plumber will be able to get this fixed in just a few minutes.
What is the best air freshener for bathroom?
I personally tried tons of methods to keep my bathroom smell nice and to me these cotton balls soaked in essential oils worked best. My bathroom is quite new and doesn't have any leaks and except for the occasional drain smell there aren't any major problems with the smell. Other methods to make your bathroom smell nice are:
spray deodorizers
air conditioner pluggable deodorizers
Febreze
scented candles
potpourri
air purifying bags
To put together the best air freshener for bathroom all it takes is a little cotton ball, soaked into an essential oil of your choice and then strategically placed in key spots. And when it comes to bathroom that key spot would be…tah-dah!!… the toilet paper roll! This simple bathroom air freshener is not only super quick and easy to convenient and affordable too as it only takes a couple of drops of those magical essential oils to make an entire room smell heavenly! If you're ready to learn how to make your bathroom smell like a spa, check out the simple steps below!
Other ways to keep house smelling good:
Purify the air with an air purifier
Or use an essential oils diffuser
Freshen up the air the room by opening the windows at least once a day, especially after cooking.
Empty garbage beans at least once a day
Keep the fridge clean and deodorized
Dry towels after taking a bath/shower. If towels stay wet for too long they get a musty smell that is hard to remove.
Make your own calming room spray and use it every day.
Put some drops of essential oil on a cotton ball and place it on your air conditioning vent
Make your own gel air freshener