DIY No sew skirt tutorial
Article may contain Amazon & affiliate links. As an Amazon Associate I earn from qualifying purchases at no additional cost to you.
Fashion a cute skirt from a man's t-shirt? This DIY no sew skirt is awesome! No needle, no thread, ready to wear in minutes!
DIY No Sew Skirt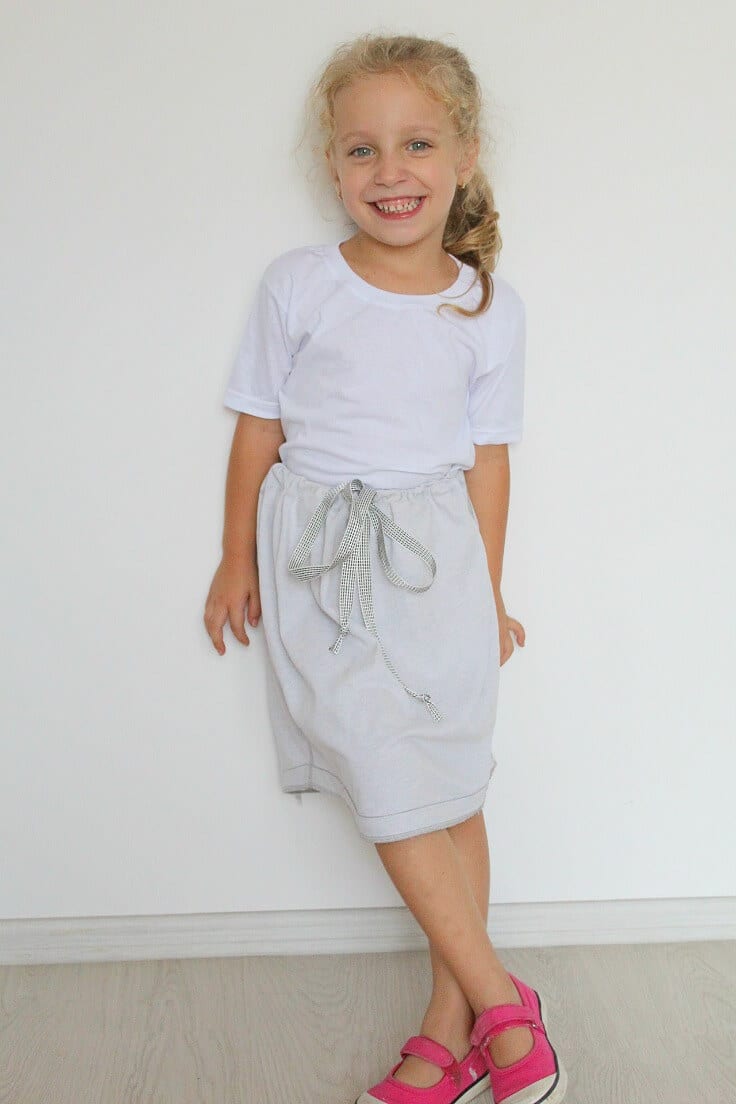 I love sewing especially when I get to make cute stuff for my daughter, it makes me so happy to see her wearing clothing that I made with my hands. But I don't always have so much free time for sewing and this is when quick projects like this DIY No Sew Skirt come in handy.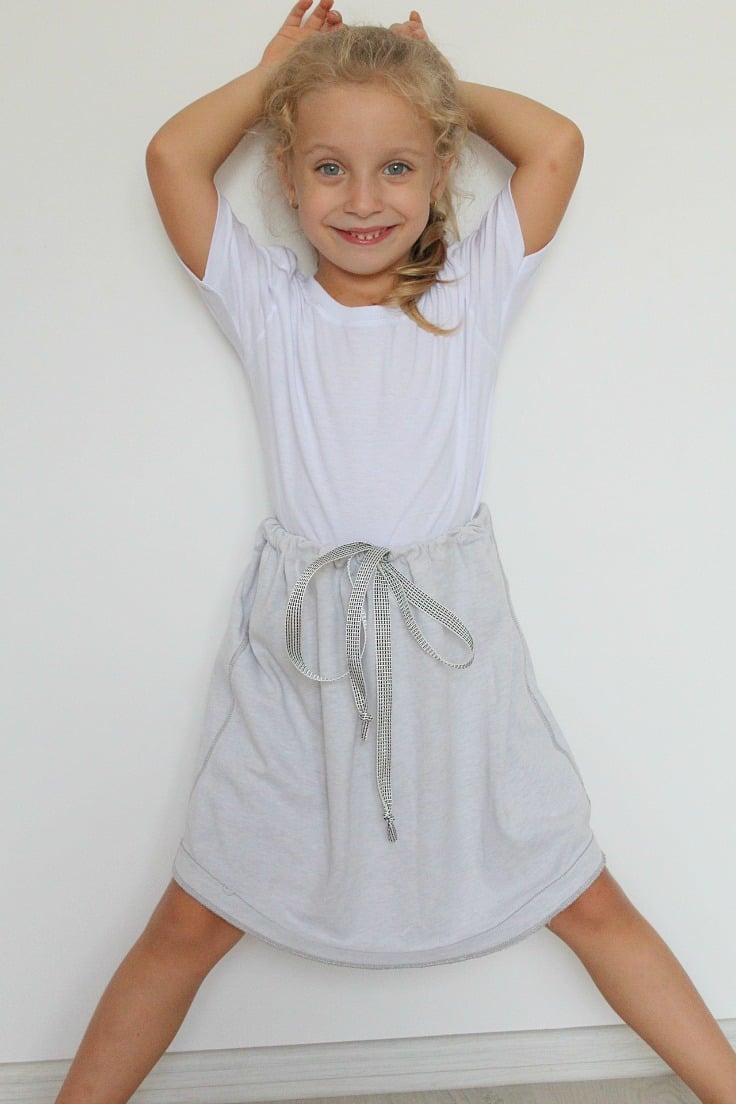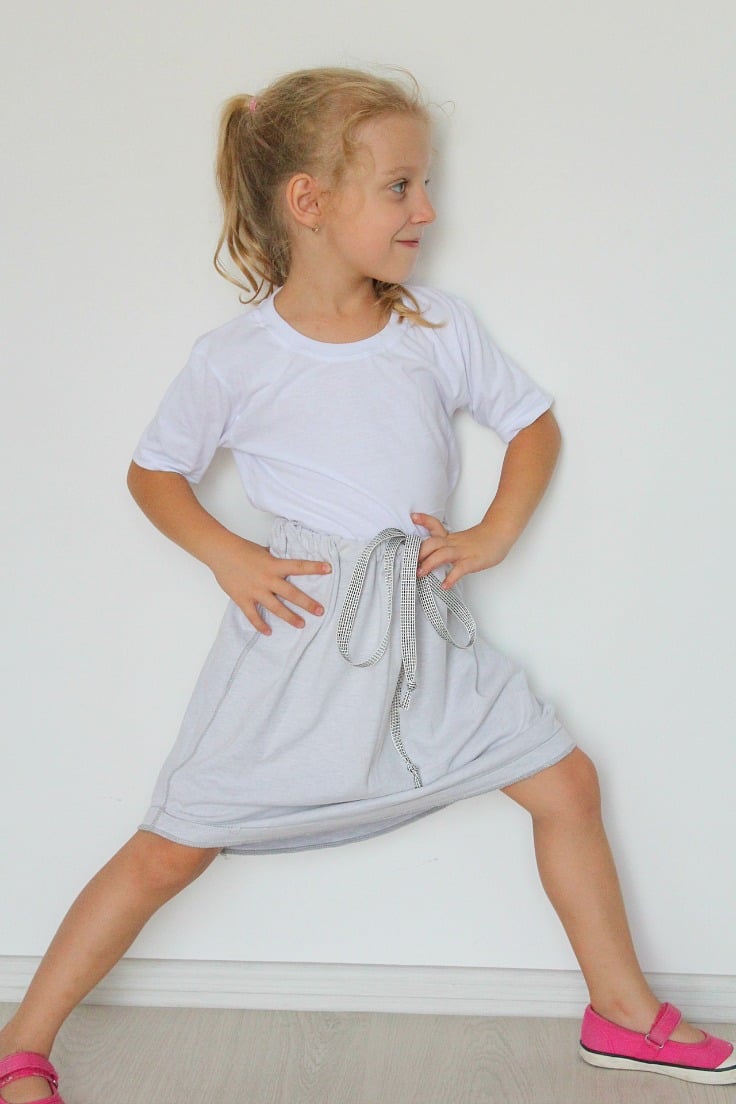 My husband had this Abercrombie & Fitch long sleeve t-shirt he stopped wearing because his arms became too big (he loves his weights!). But I really love the t-shirt and I hated to see it go to waste so I thought I should try and make something out of it, for my daughter, of course. So this lovely, easy and super quick DIY no sew skirt came to mind.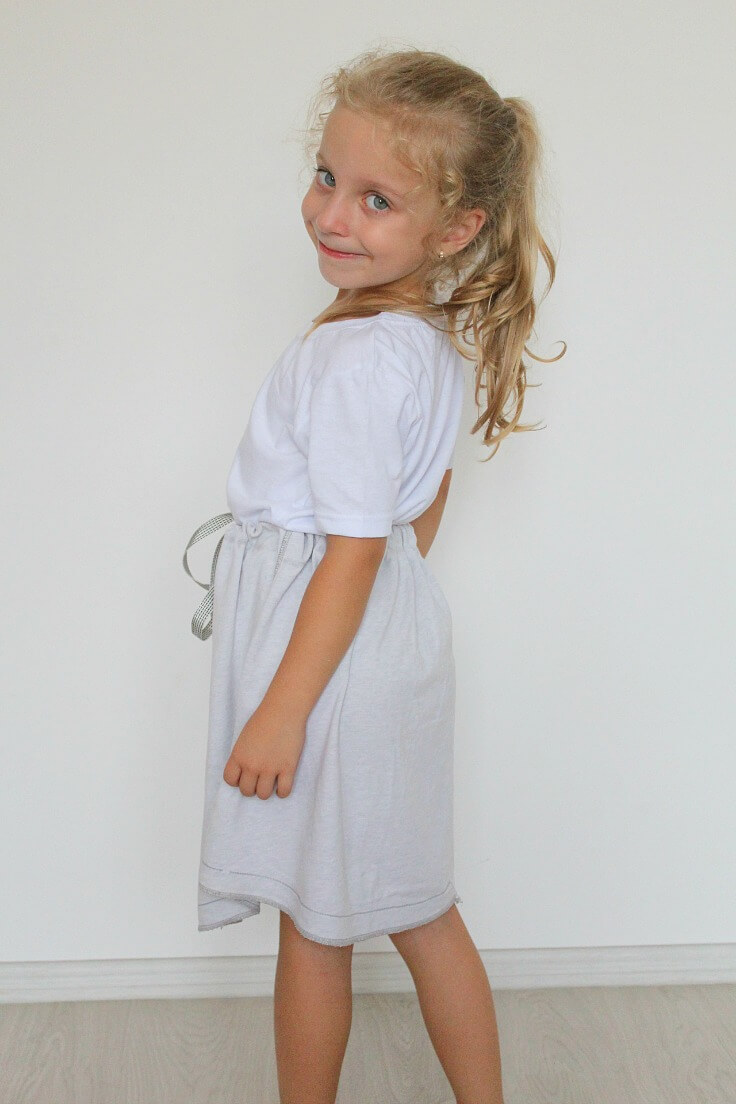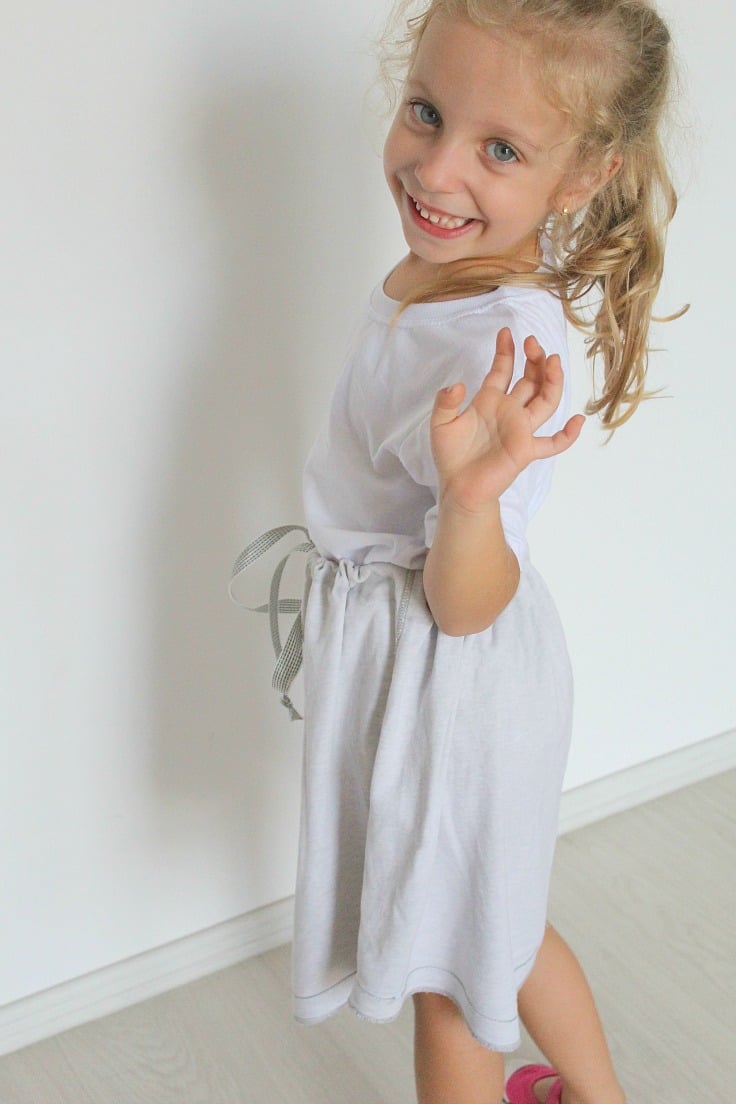 To make this skirt without sewing I used fabric glue, Fray Check and ribbon and it all took about 15 minutes! I think the t-shirt was a little bit too big for my daughter though. So if you decide to make this diy no sew skirt for a little girl make sure the size of the t-shirt you use is small or medium otherwise there will be too much bulk.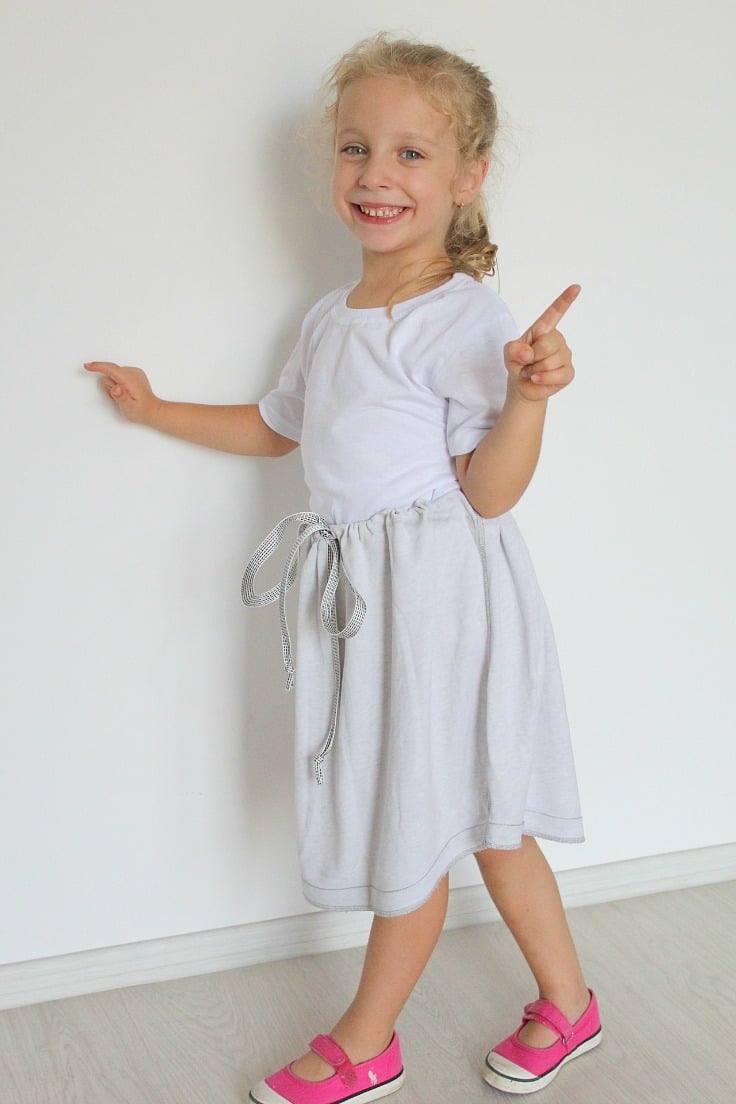 Also make sure you can get the length needed from below the arms to the bottom hem. If you are a petite I believe you can easily make this skirt for yourself too!
DIY no sew skirt tutorial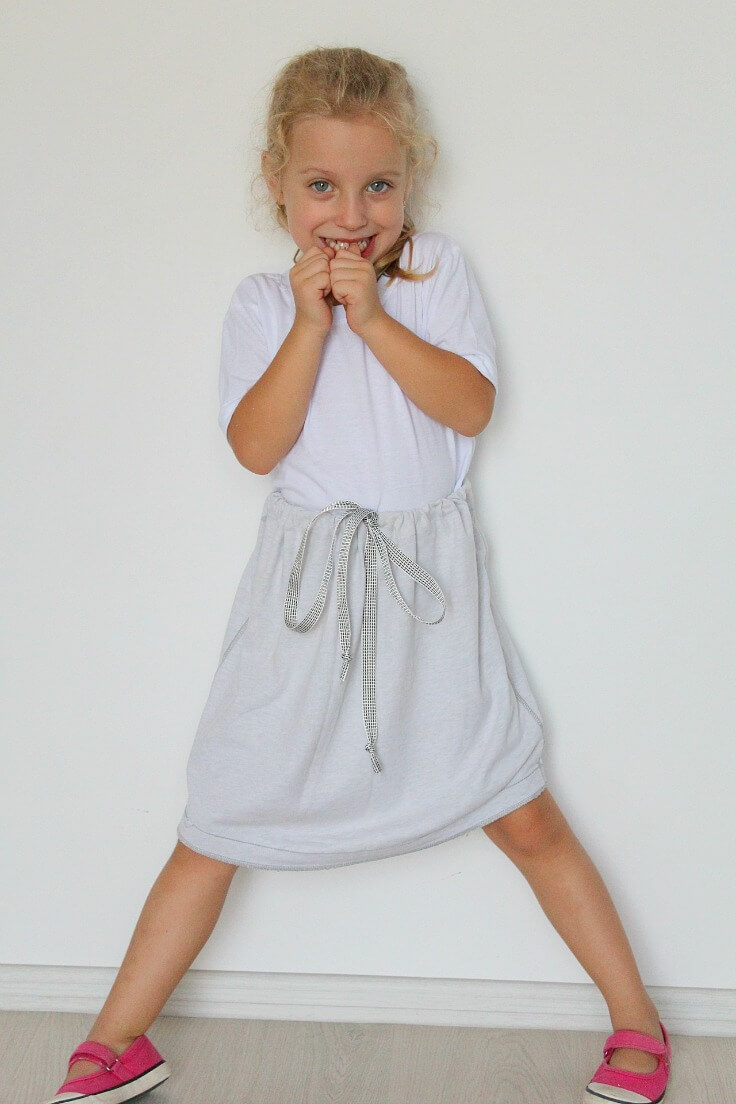 Materials:
t-shirt to upcycle
ribbon or twill tape
fabric marker
ruler
safety pin
[amazon-related-products keywords="product suggestions keywords"]
Directions:
Determine how long you want the skirt to be and add 1 1/4″.
Lay out your t-shirt and measuring from the bottom, cut according to your measurements (don't forget to include the 1 1/4″).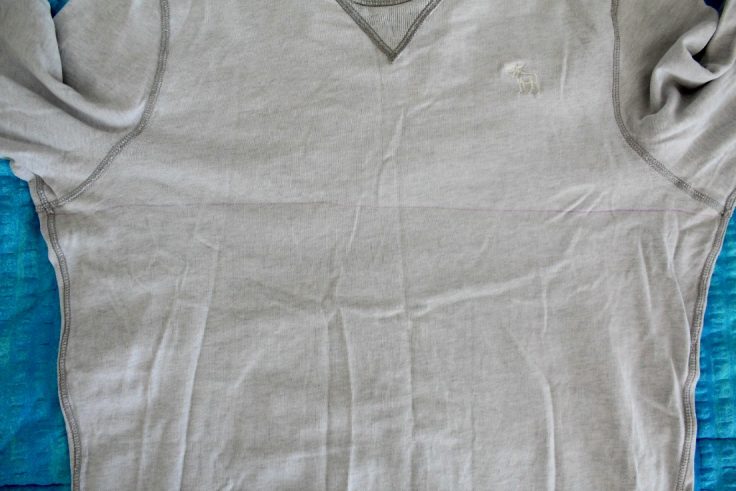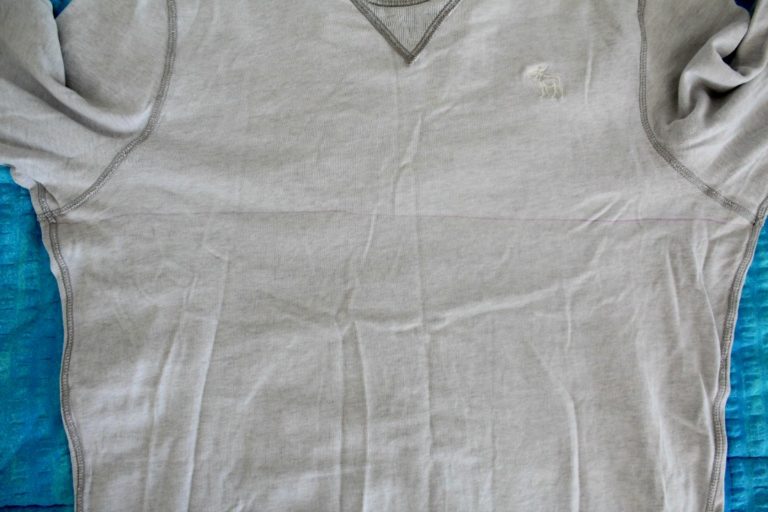 Add a line of fabric glue on the top edge, working in small areas.
Fold the glued edge about 1/4″ to create a casing for your ribbon/twill tape.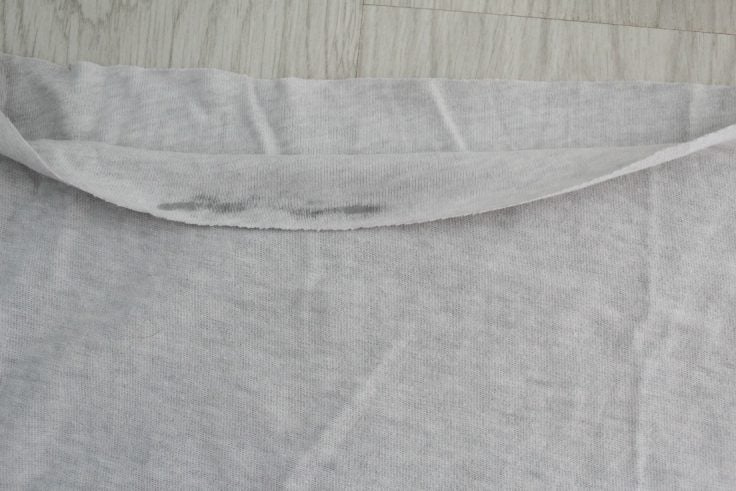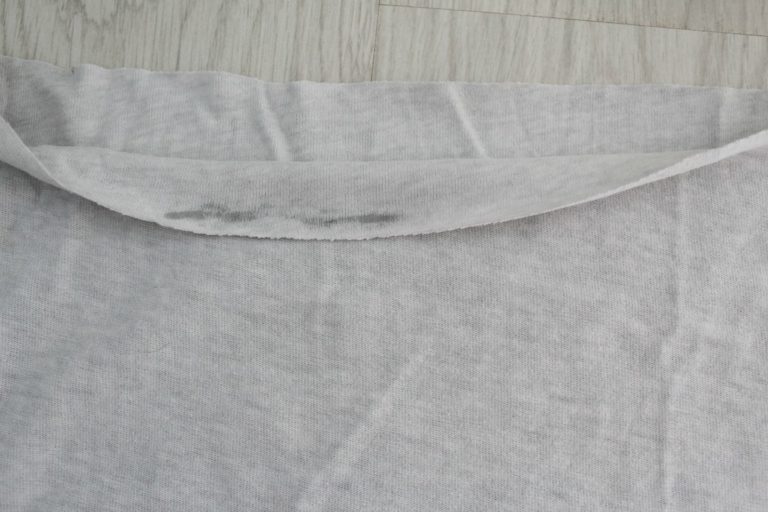 Continue until you have glued and folded all the way around the top edge. Let glue dry for about 30 minutes.
With the skirt right side out, find the center of the casing. Draw 2 small lines, about 5/8″ apart and snip with your scissors.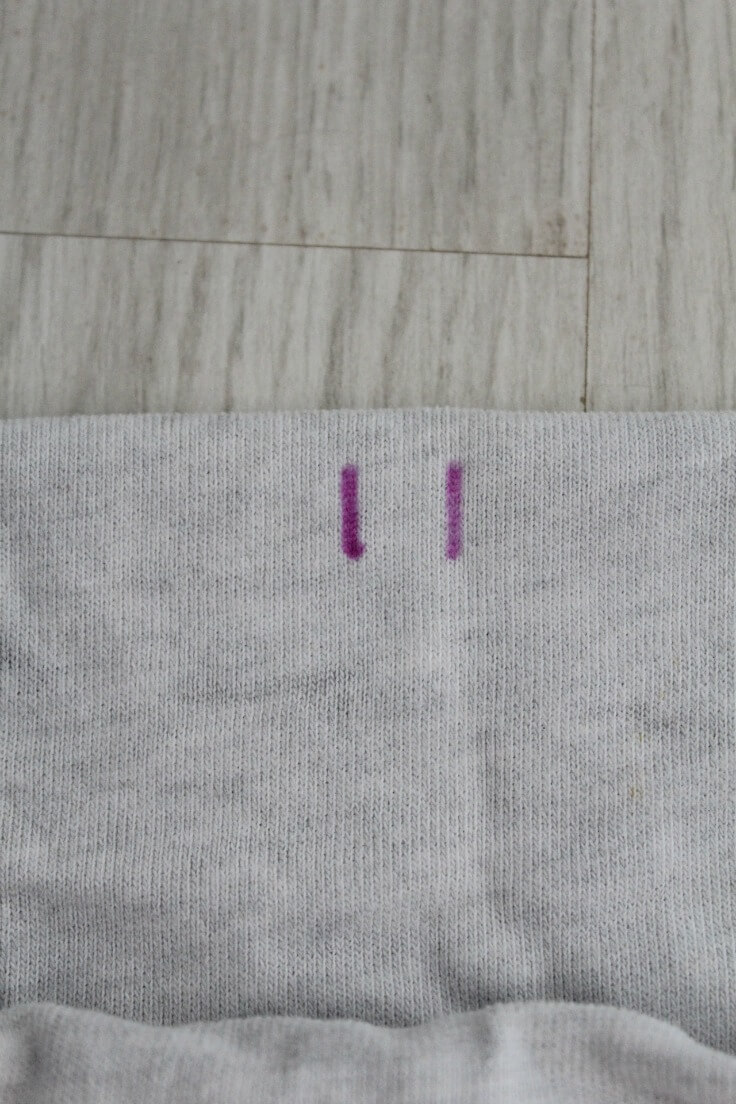 Seal the snipped fabric with Fray Check.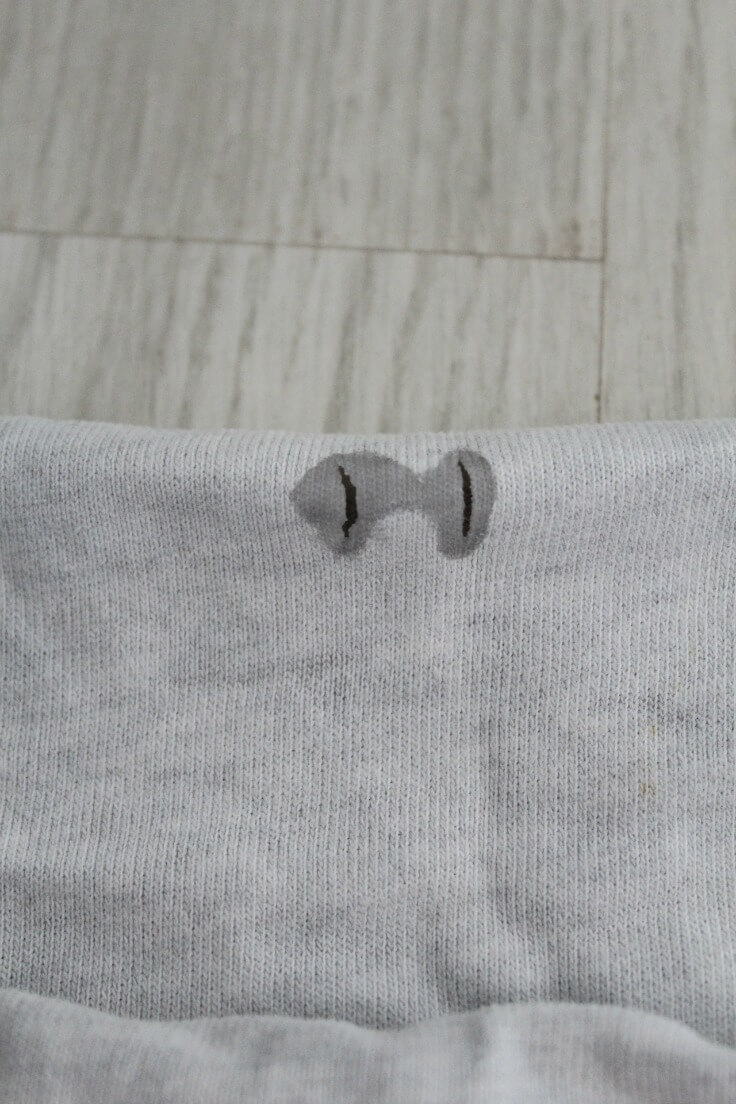 With a safety pin, thread your ribbon or twill through the casing. Make a knot on both ends.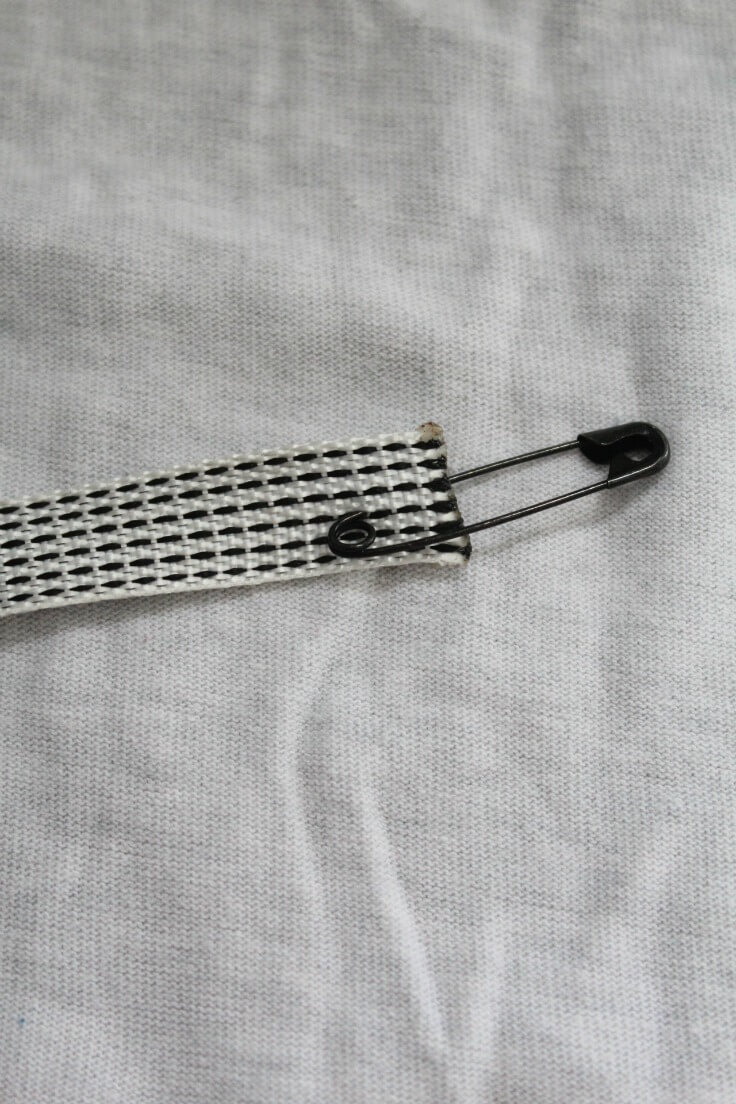 And your DIY no sew skirt is done!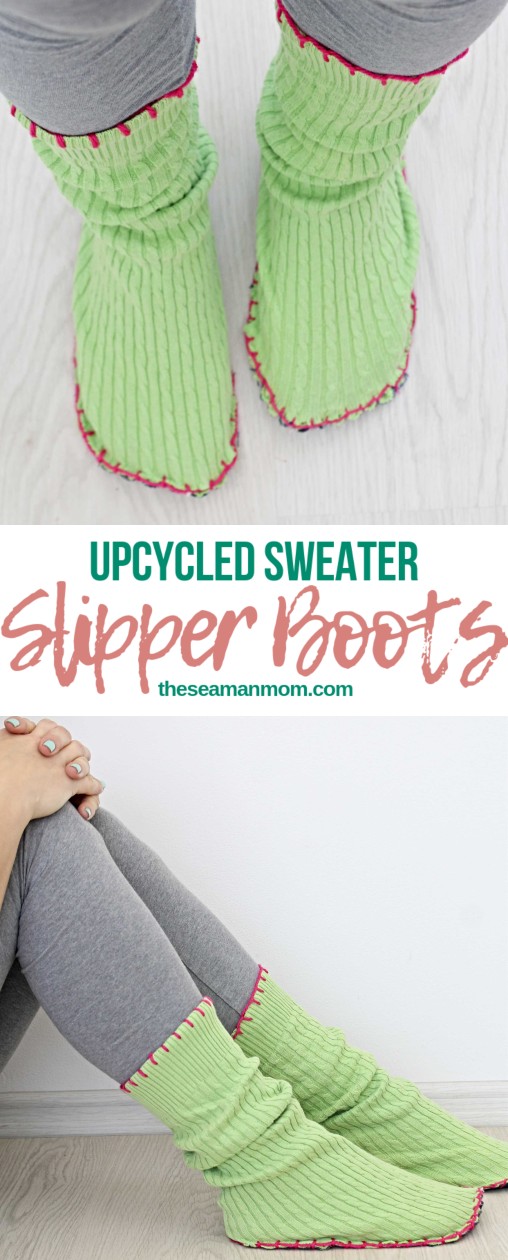 No sew beach cover up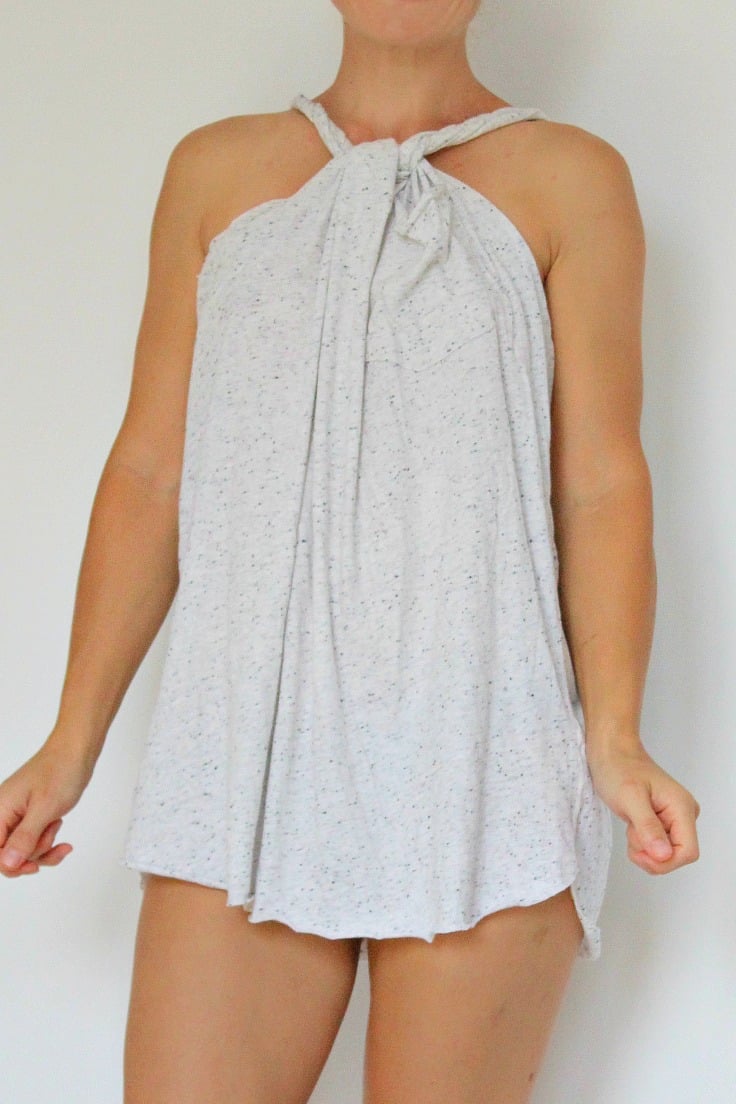 No sew pencil roll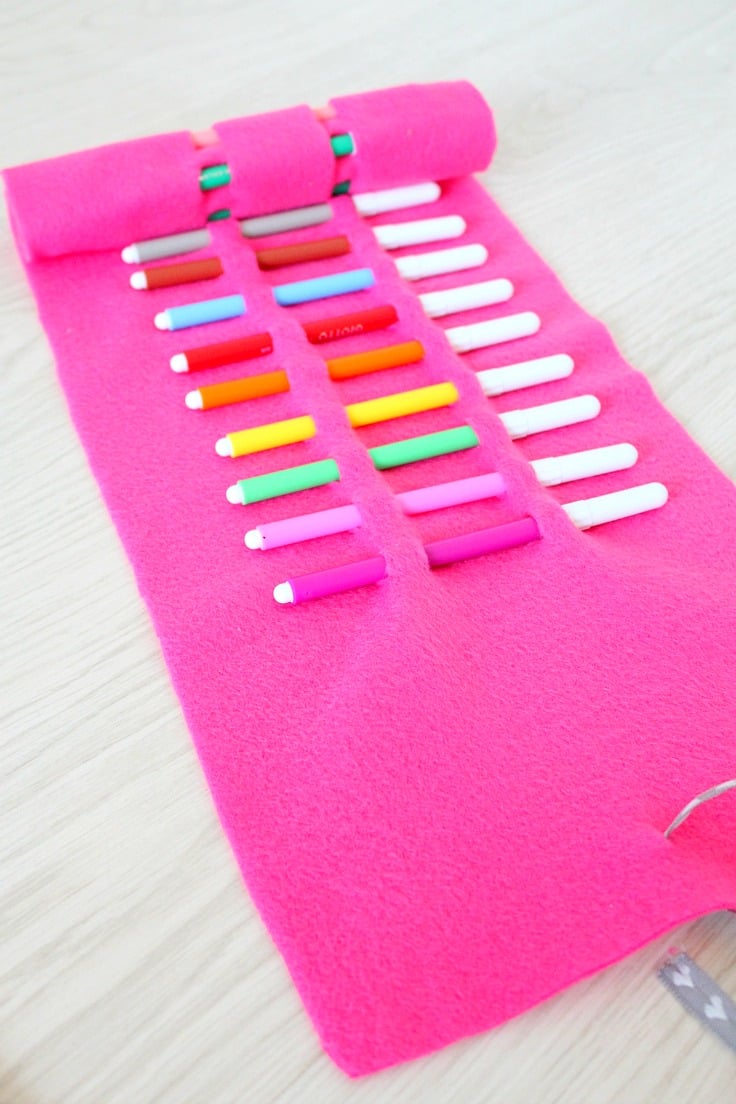 No sew tote bag