Need a place to safely carry all your pencils, crayons and markers? This no sew pencil roll is a super easy project and great to make with kids!
No sew pencil roll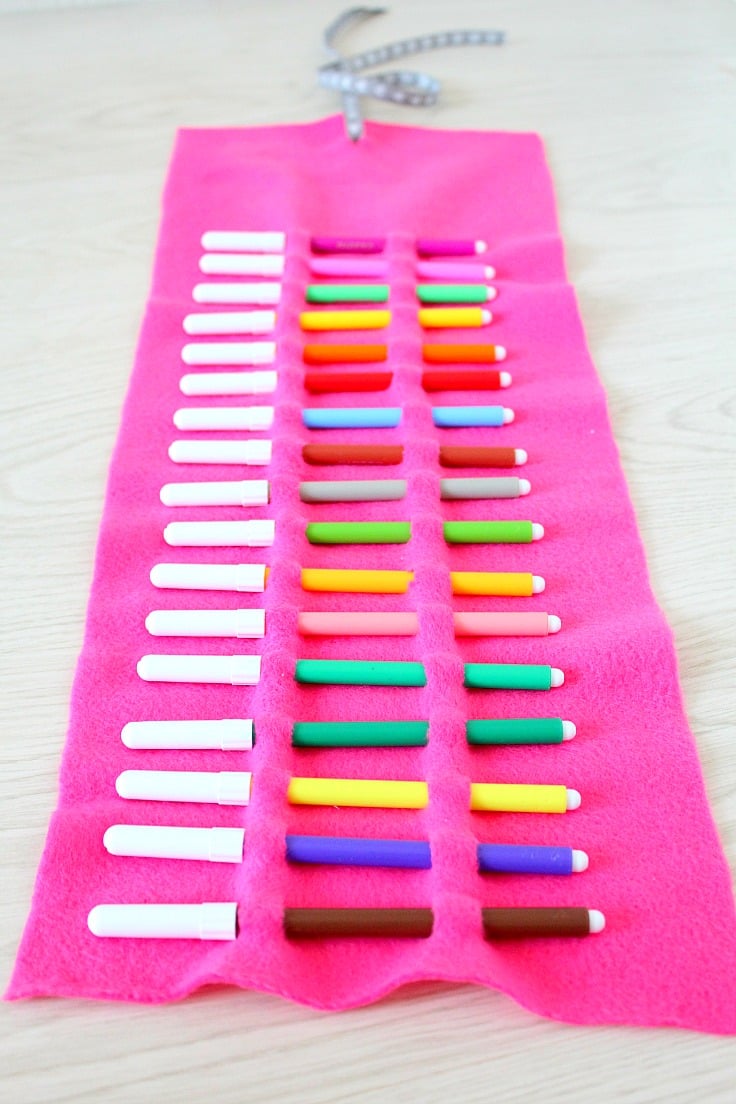 If you've been following me on Facebook, you know we travel pretty often. And no matter the distance, my ever so restless little munchkin needs to be entertained. This awesome no sew pencil roll does an amazing job as her favorite activities are coloring and drawing.
More no sew ideas: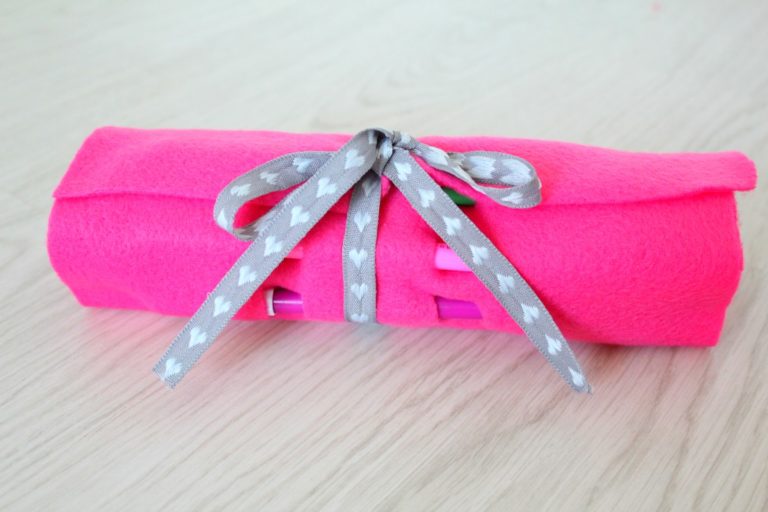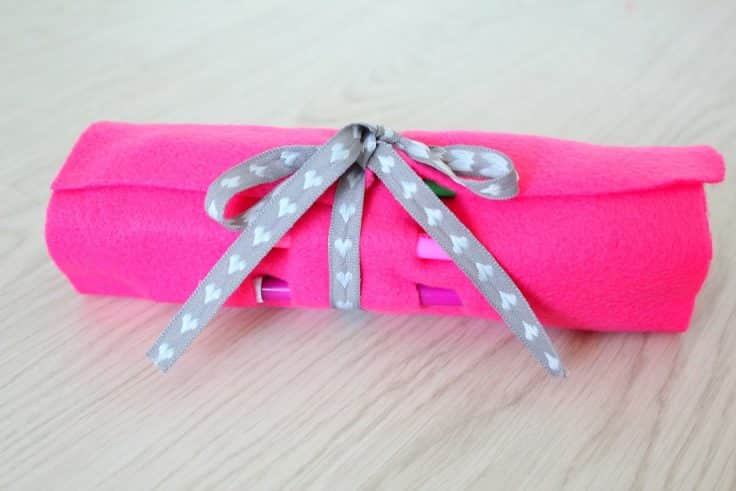 This roll is perfect for students, artists, kids or crafters or simply to keep the mess at bay in kids room or the office. If you are like us, you probably have thousands of pens, pencils and markers laying around the house. This no sew pencil roll does a super duper job at keeping them organized. It doesn't take up much space and can be store just about anywhere. Not to mention it looks super cute if done in the right color choice.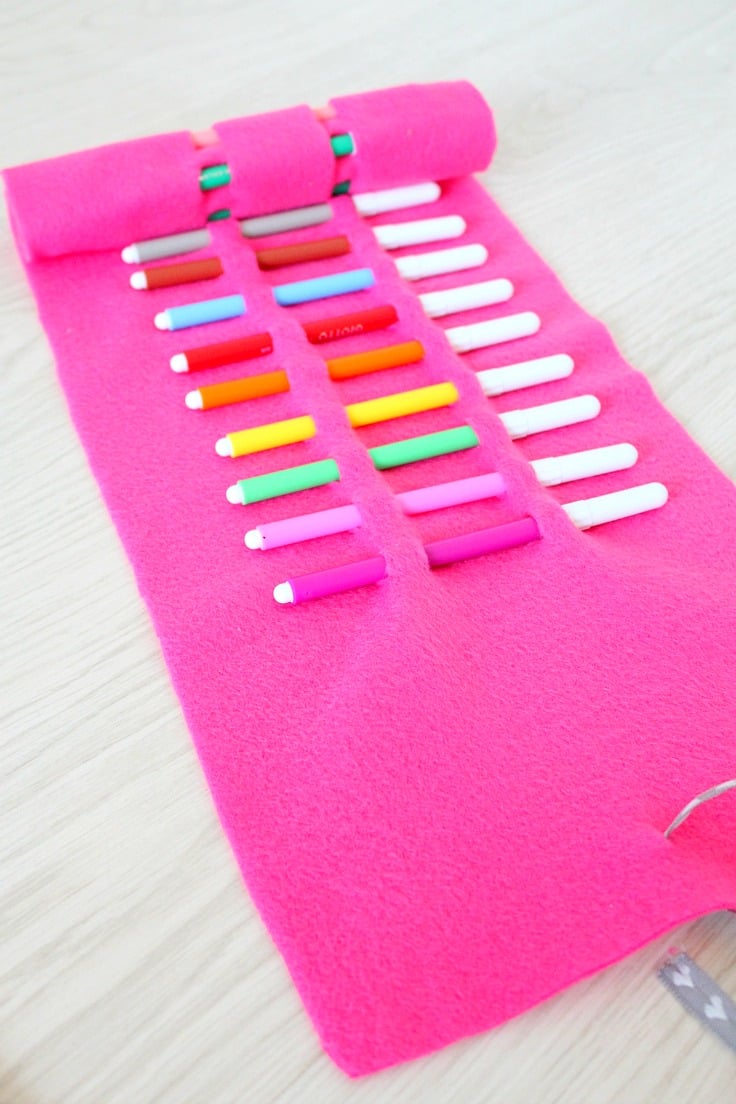 Our version holds mostly markers as Ellie loves using markers in her coloring and drawing projects. But the roll can be used for just about any writing tool. I think the no sew pencil roll also makes a great gift idea for someone in love with art or for a kid.
I've made a template for you, to make things easier and you can adjust the length to fit your needs. Also I made this in fleece because I have tons of it but if you want a sturdier finish, use felt. The template can be purchased here or get it free when you join my craft newsletter!
No sew pencil roll tutorial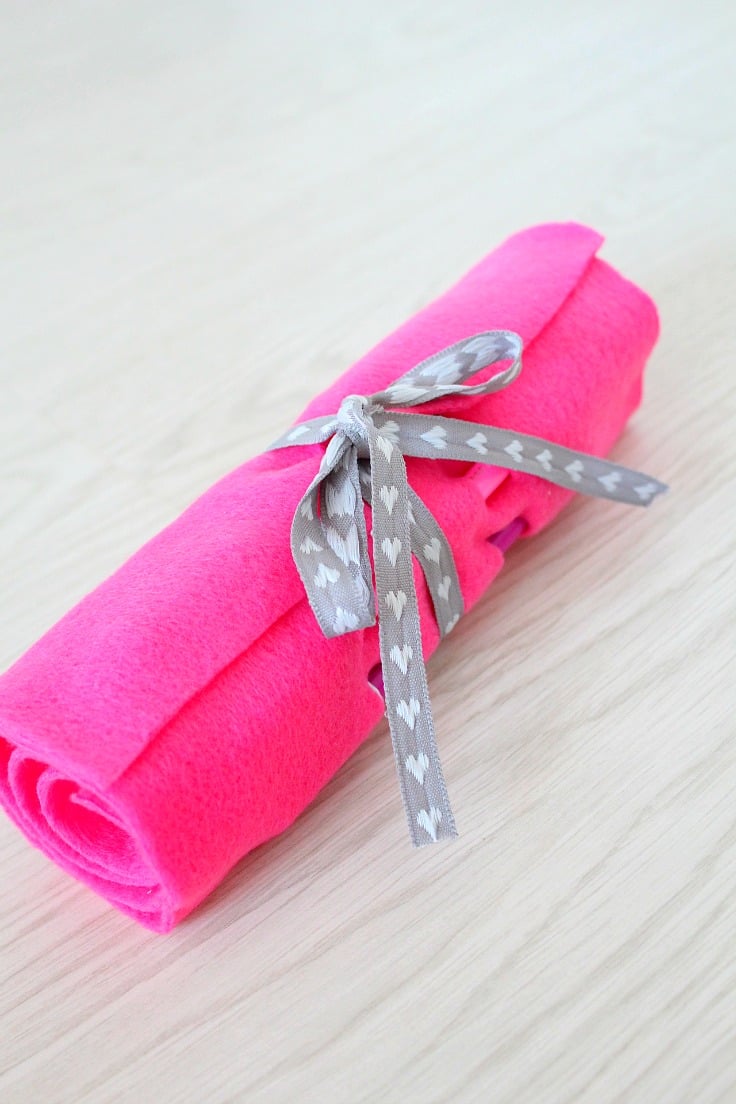 Materials:
Directions:
Download the template
Cut your fabric according to the template.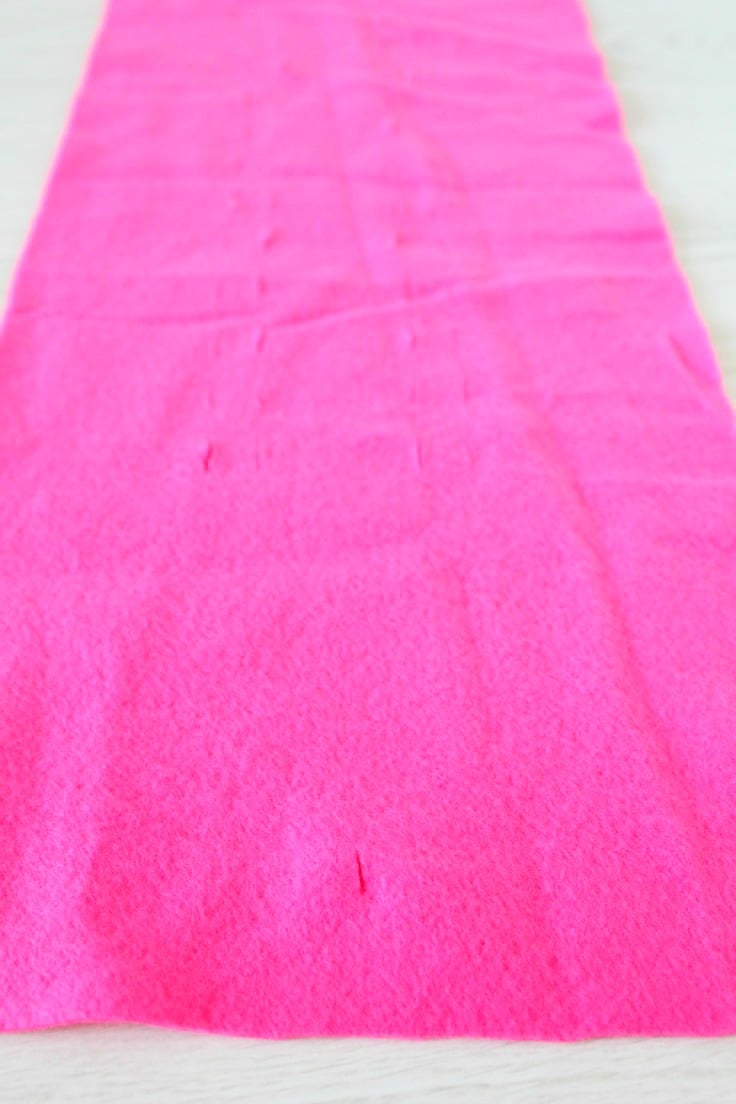 Thread a piece of ribbon through the fabric at one end, where the ribbon whole is marked.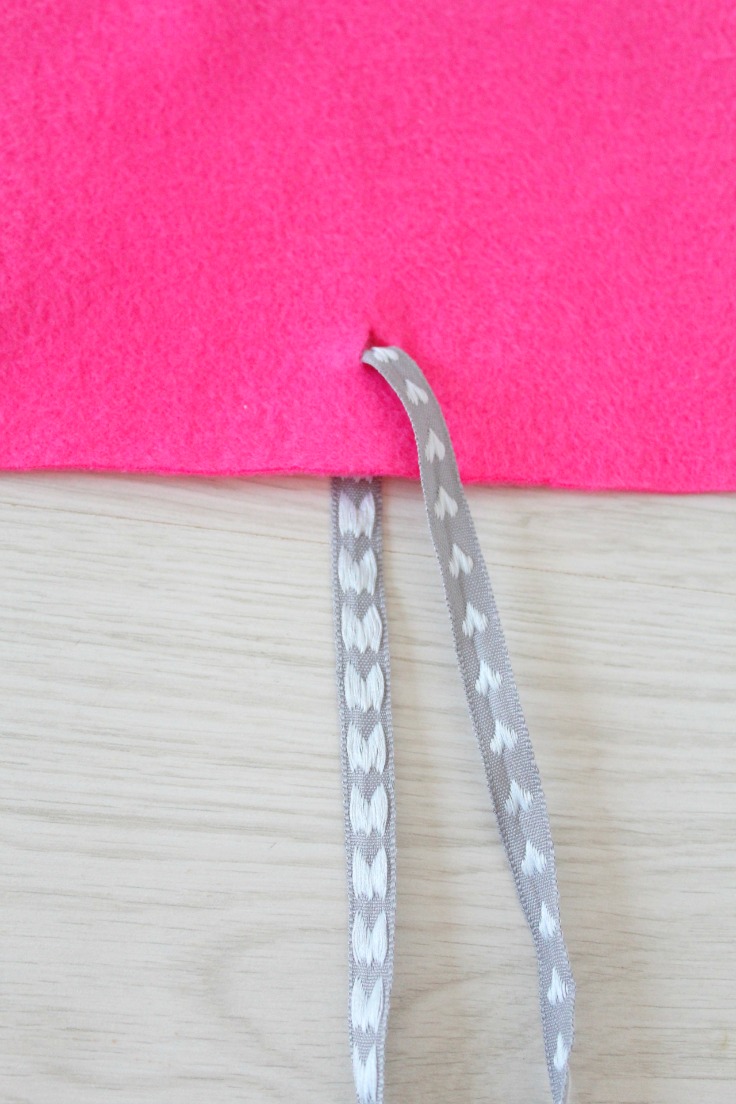 Put your pencils, crayons, markers etc in, roll and knot the ribbon to close the roll.
Enjoy your no sew pencil roll and some peaceful time when traveling!


Paper tubes pencil organizer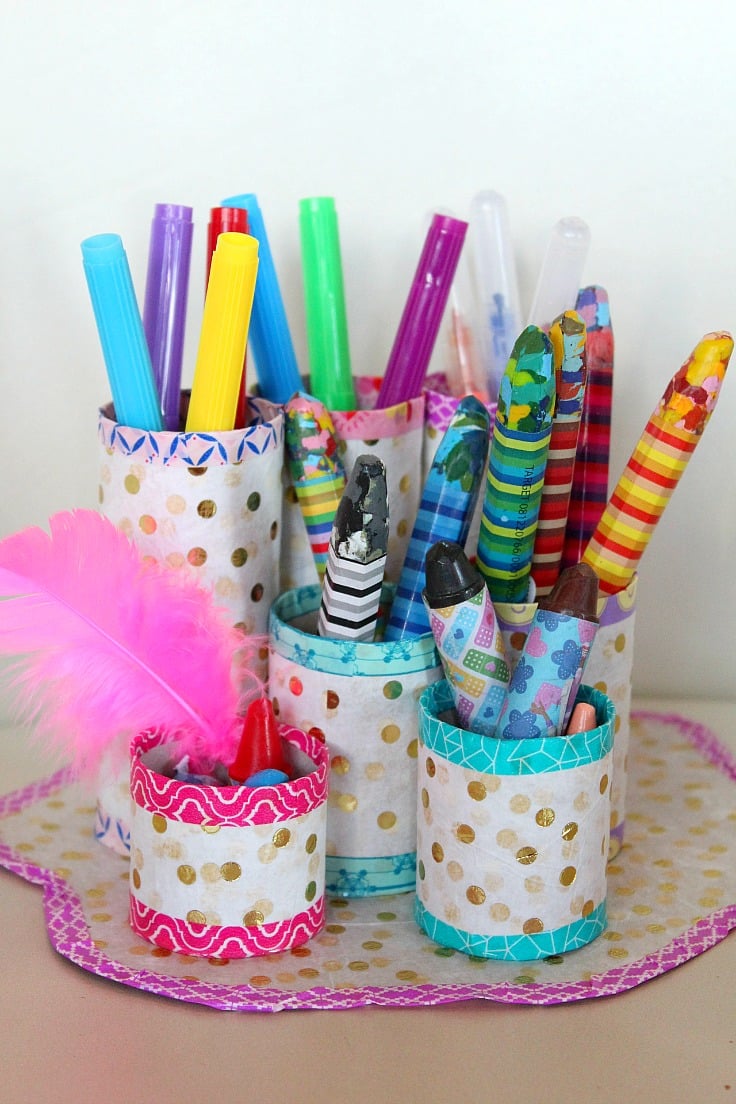 DIY felt organizer sewing tutorial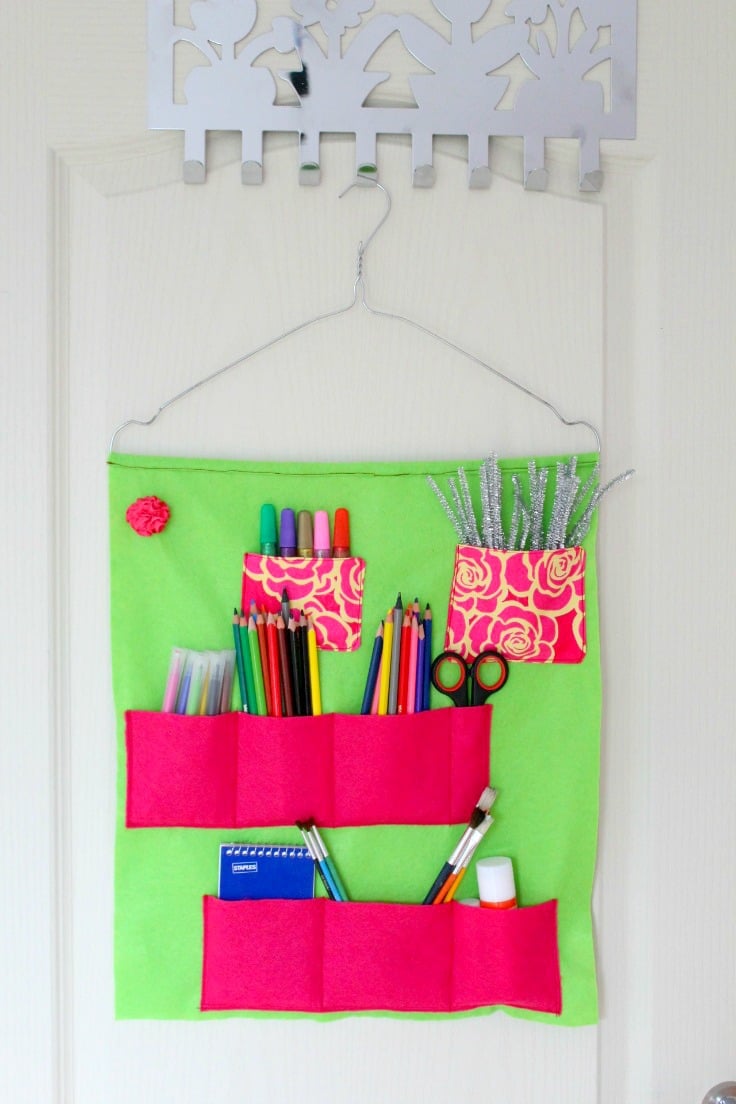 DIY phone holder out of paper tubes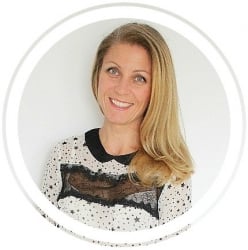 Hi, I'm Petro, author and founder of Easy Peasy Creative Ideas. Sewist, crafter, avid DIY-er, foodie, photographer, homemaker and mommy to one. I'm an expert at coming up with quick, clever sewing tips, recycling crafts and simple, easy recipes! You can find my ideas featured in reputable publications such as Country Living, Good House Keeping, Yahoo News, WikiHow, Shutterfly, Parade, Brit & Co and more. Thanks for stopping by and hope you'll stay for a while, get to know me better and come back another time. Stick around for real fun projects!