DIY no sew pencil roll case
Article may contain Amazon & affiliate links. As an Amazon Associate I earn from qualifying purchases at no additional cost to you.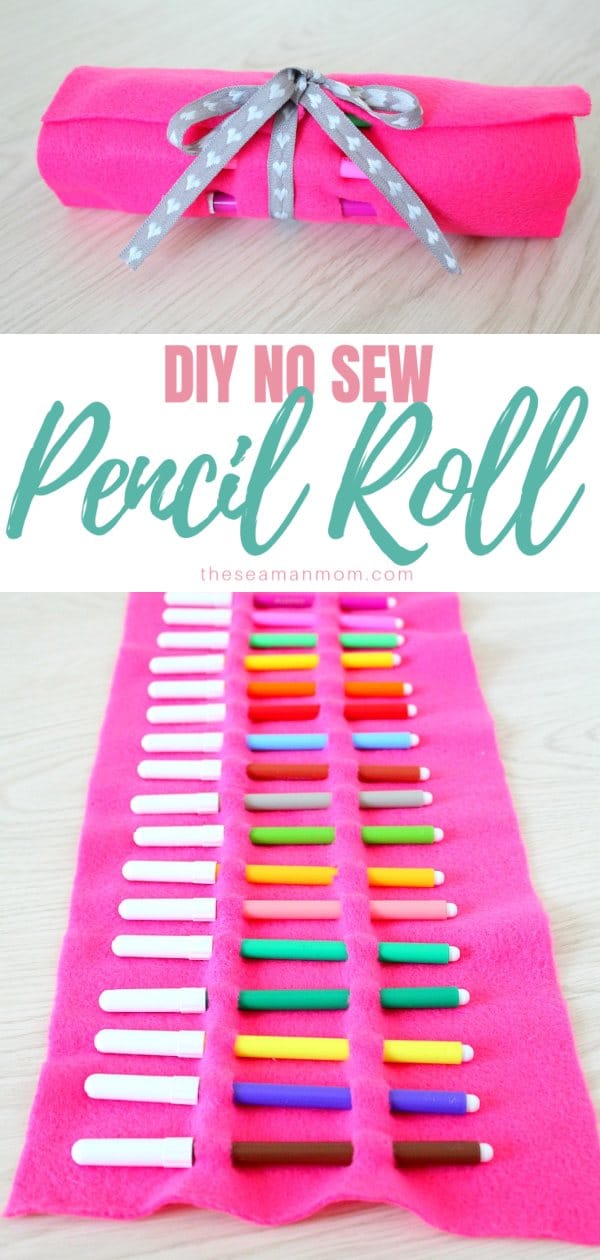 Need a pencil wrap to safely carry all your pencils, crayons and markers? This pencil roll is a super easy project, doesn't take up a lot of space when traveling and is great to make with the kiddos!
Roll up pencil case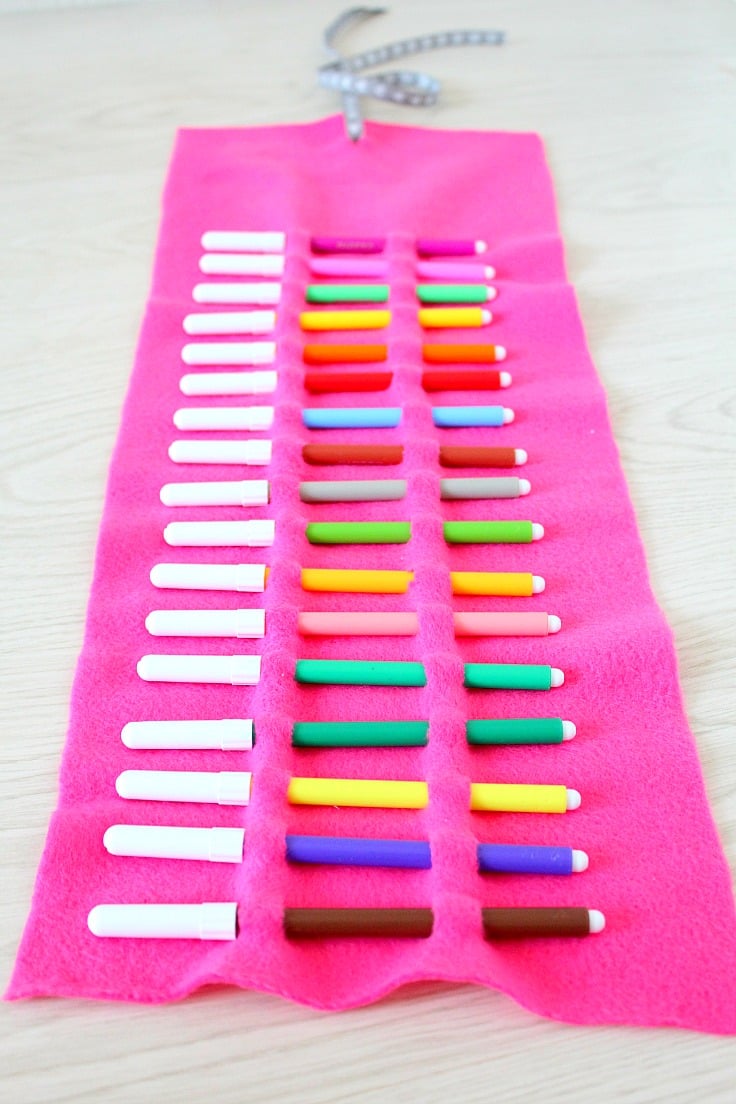 If you've been following me for a while, you know we travel pretty extensively. We kind of slowed down in the last year because school and well…age but we still travel a lot, on smaller distances. But no matter the distance, my ever so restless little munchkin needs to be entertained! And this awesome pencil roll does an amazing job as her favorite activities have always been coloring and drawing.
More no sew ideas: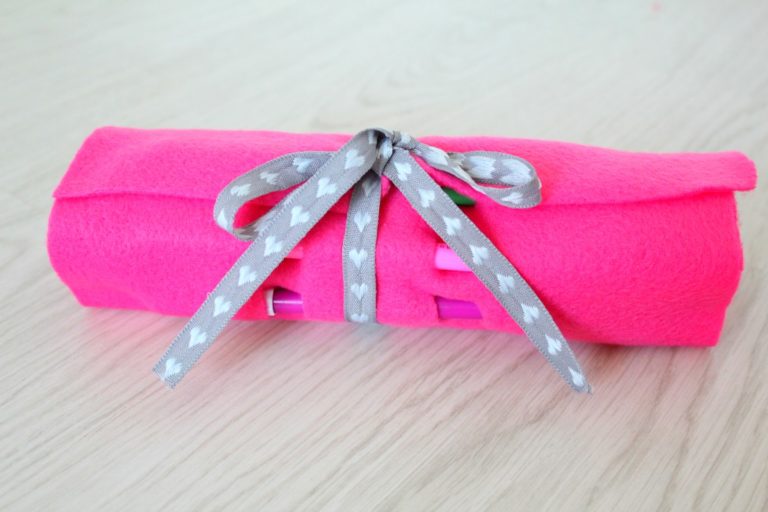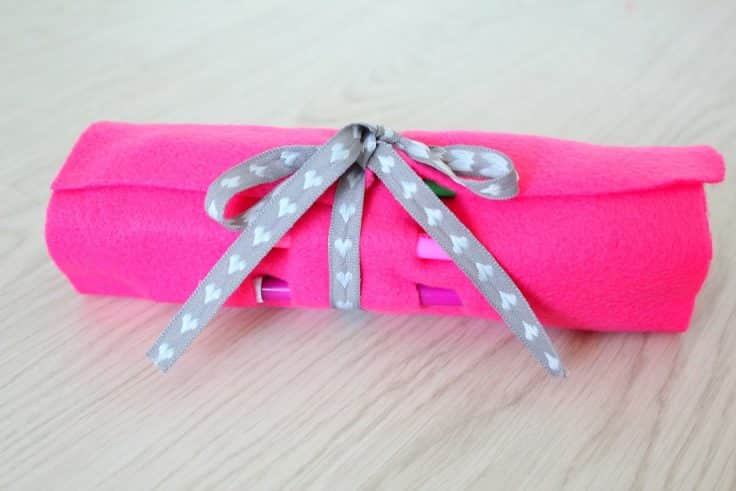 This roll is perfect for students, artists, kids or crafters or simply to keep the mess at bay in kids room or the office. If you are like us, you probably have thousands of pens, pencils and markers laying around the house. This no sew pencil roll does a super duper job at keeping them organized. It doesn't take up much space and can be store just about anywhere. Not to mention it looks super cute if done in the right color choice.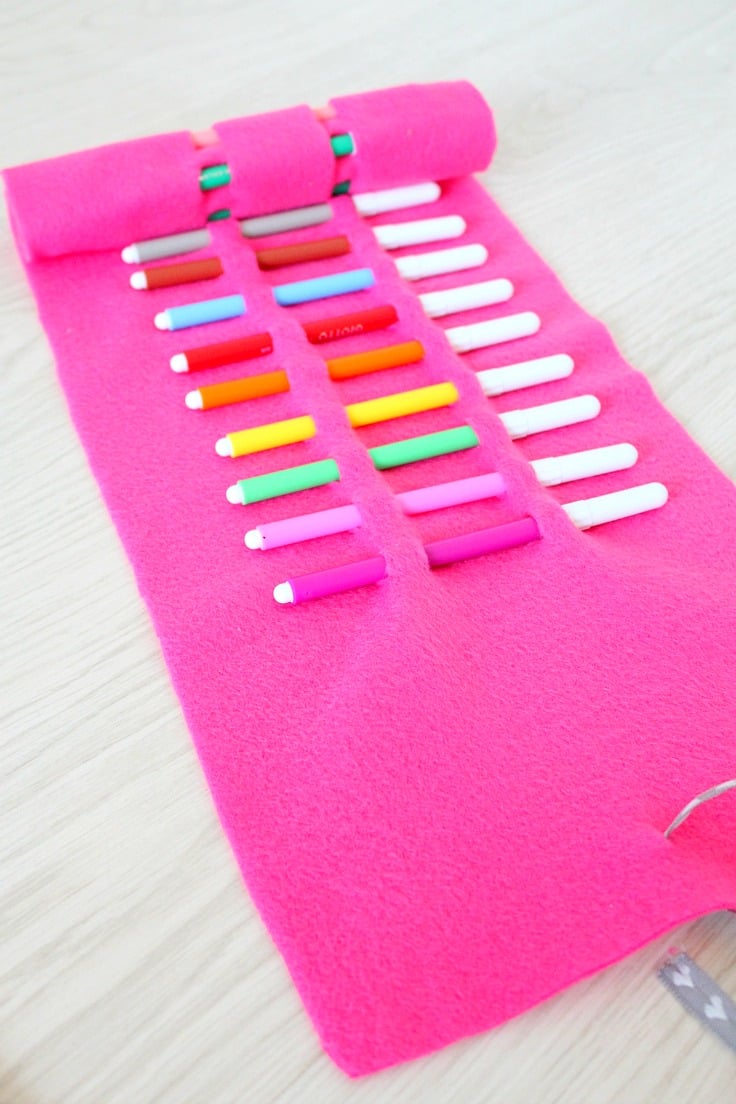 Our version of this pencil roll case is no sew and crazy easy and fast to make, even kids are able to make one of these! Our pencil roll holds mostly markers as Ellie loves using markers in her coloring and drawing projects. But the roll can be used for just about any writing tool. In the right fabric choice I think this DIY pencil roll also makes a great gift idea for someone in love with art or for a kid.
I've made a pencil roll template for you, to make things easier and you can simply adjust the length to fit your needs. Also I made this in fleece because I have tons of it but if you want a sturdier finish, use felt. I also love that fleece is pretty flexible and doesn't take up much space, even though it looks thick and bulky.
The template can be purchased here or get it free when you join my craft newsletter!
Pencil roll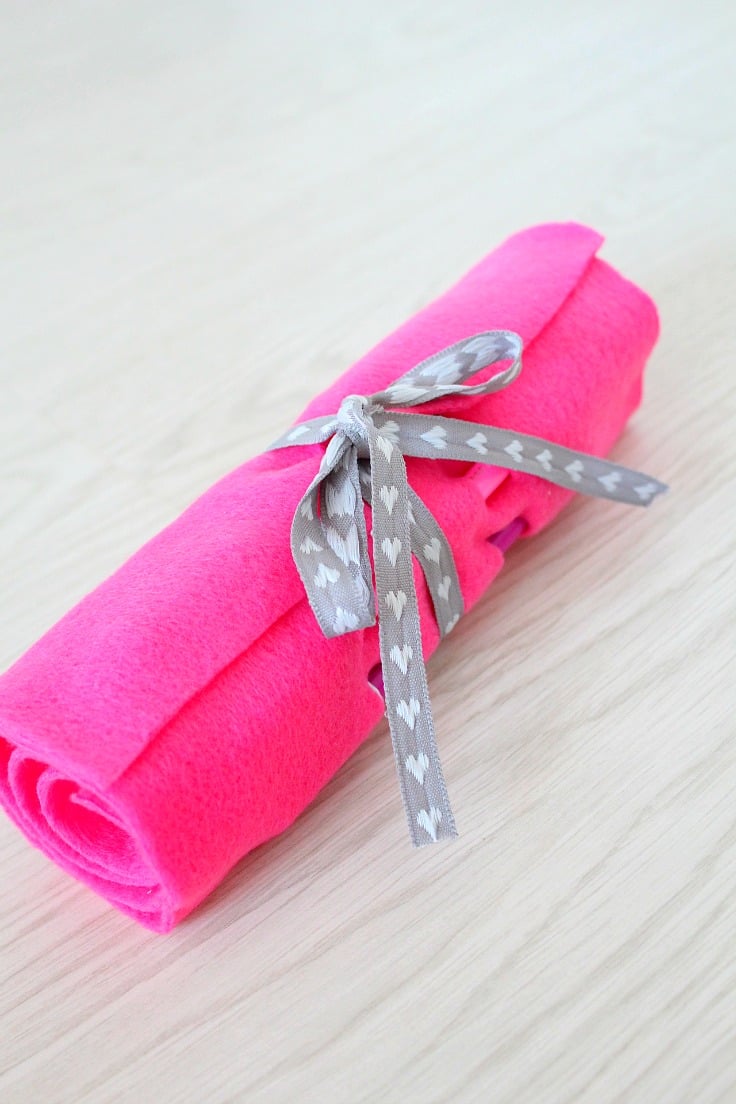 Materials:
[amazon-related-products keywords="product suggestions keywords"]
Directions:
Download the template and ensemble the pieces.
Place the pattern over the fabric and use the exacto knife to cut over the traced slits in the pattern.
Cut your fabric according to the template or make it smaller or larger to match your needs.
If using fabric, I'd recommend finishing the edges first with a serger, a zig zag stitch or use pinking shears to cut the fabric so it won't fray.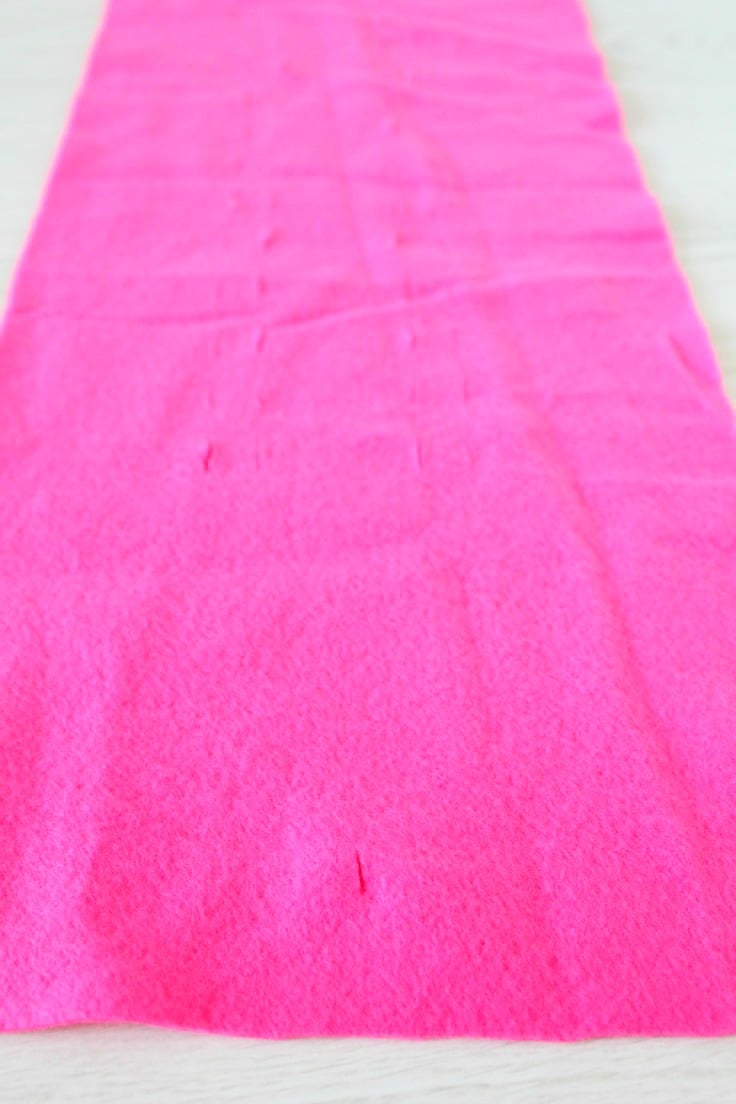 Thread a piece of ribbon through the fabric at one end, where the ribbon hole is marked.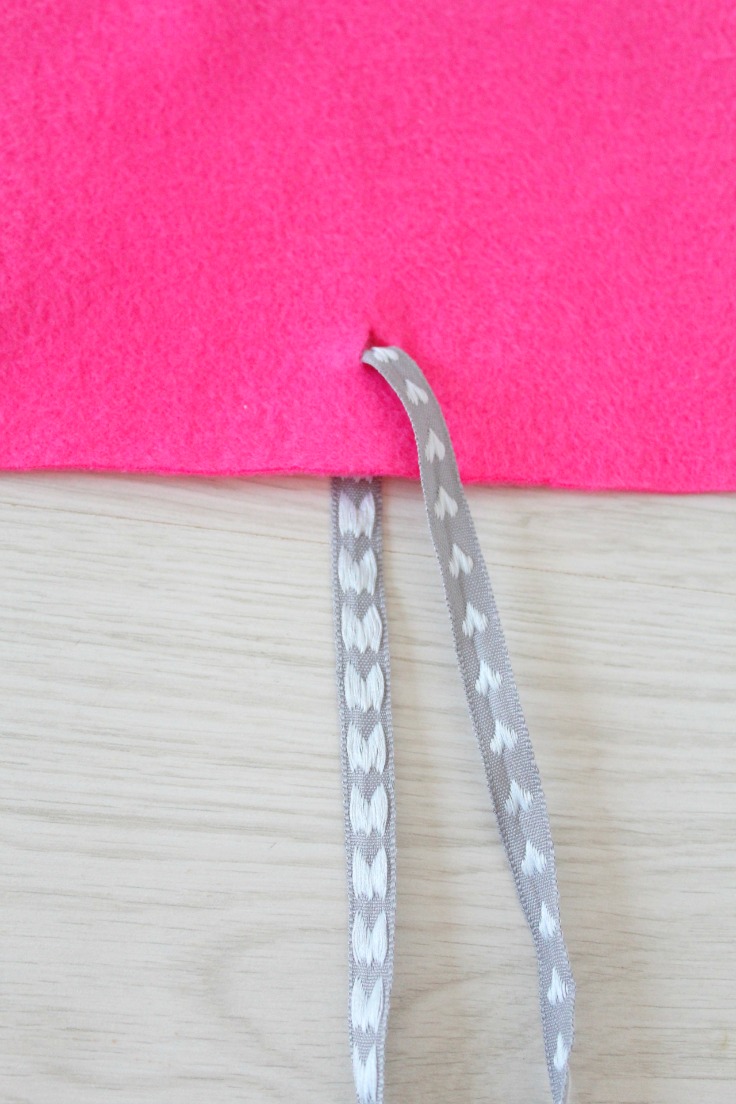 "Weave" your pencils, crayons, markers etc through the holes in the roll and tie the ribbon ends into a knot to close the roll.
Enjoy your pencil roll and some peaceful time when traveling!
Pin to save for later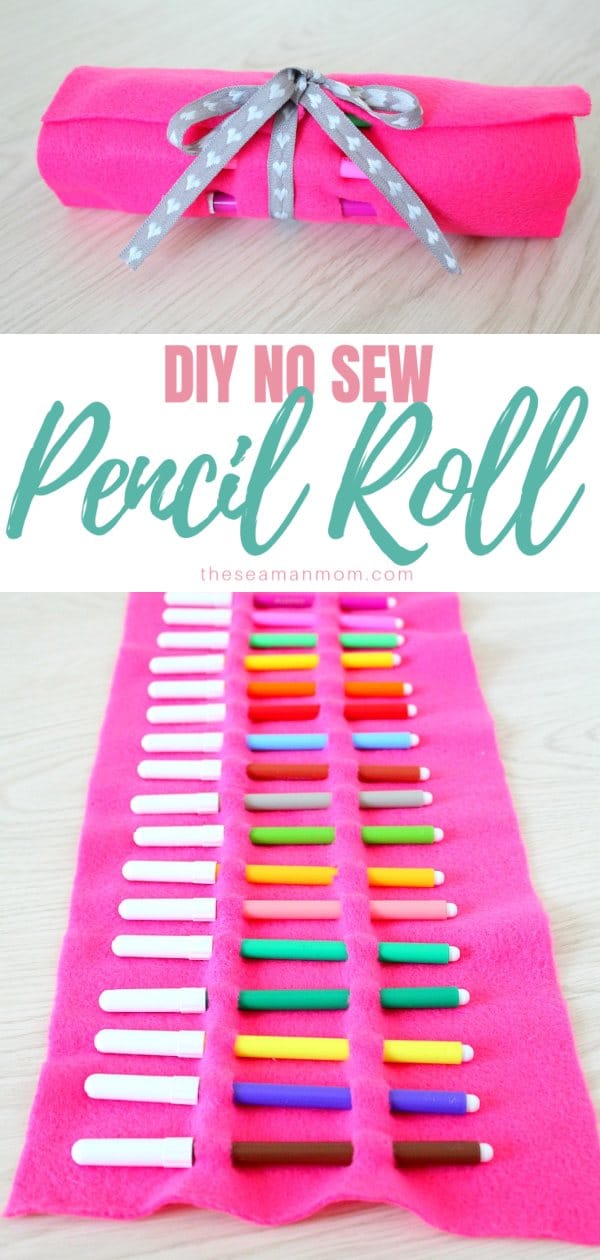 Similar posts you might like: