No sew pillow cover from a scarf
Article may contain Amazon & affiliate links. As an Amazon Associate I earn from qualifying purchases at no additional cost to you.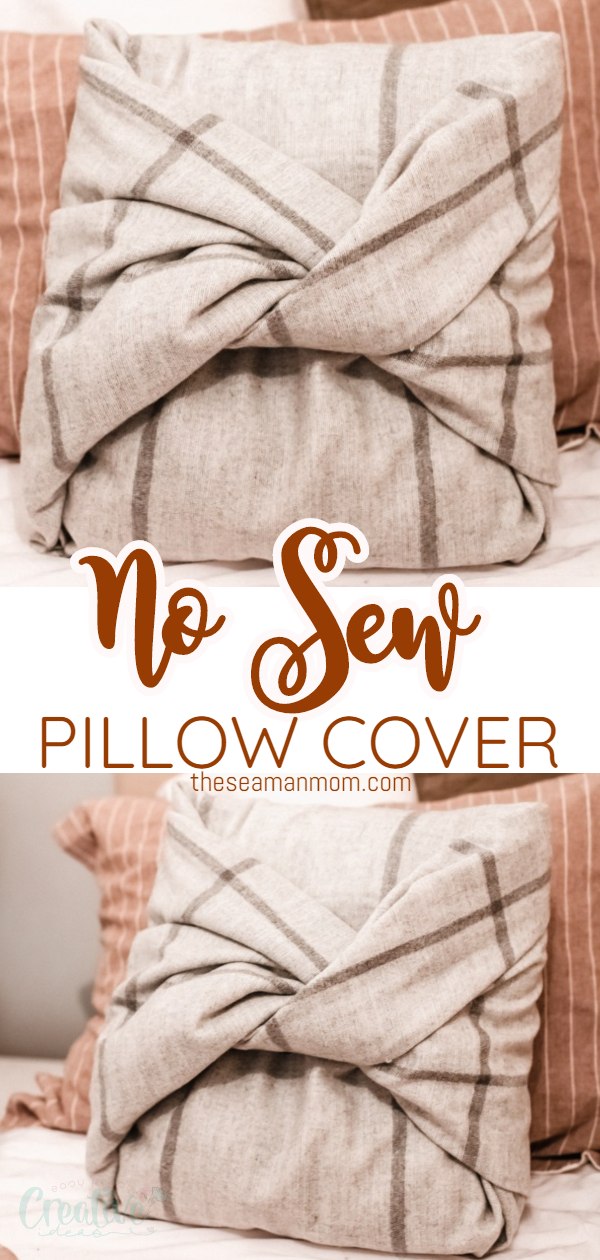 This super easy no sew pillow cover is a great beginner project and perfect if you are on a tight budget and want to give your old pillows new life! Best of all? This 10 minute no sew pillowcase is easy to wash and put back on.
No sew pillow cover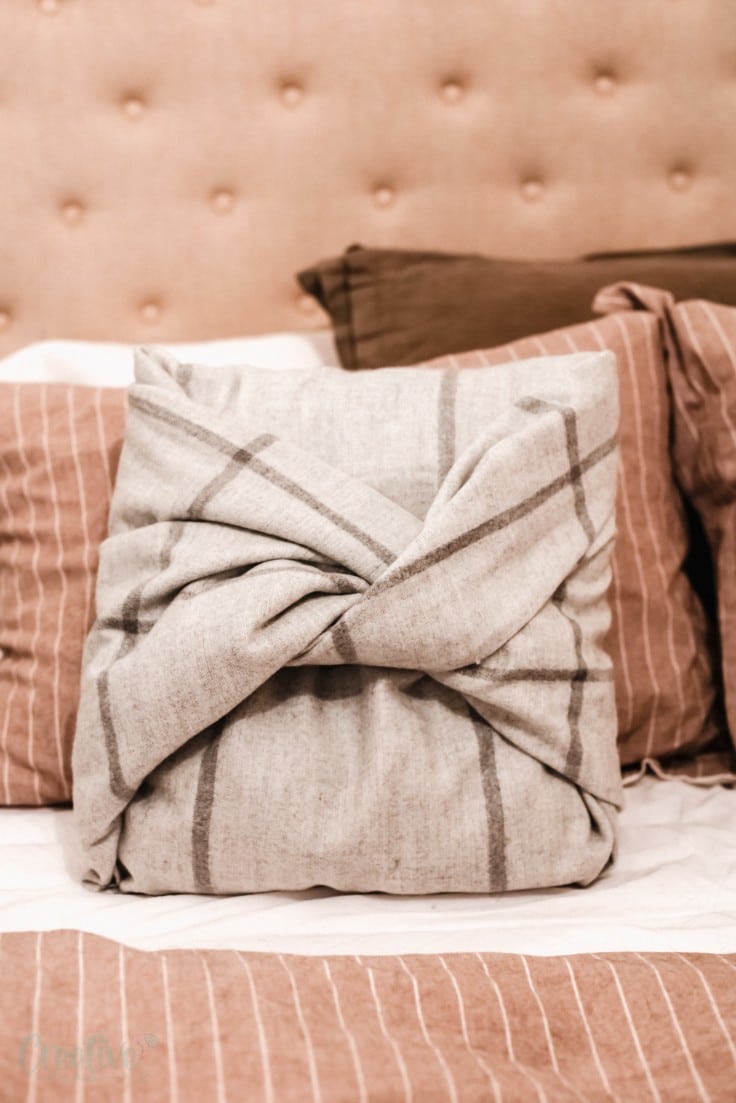 Can one have too many pillows? The answer is probably a big NO! There's something tempting about getting just one new pillow and there's something cozy about having them everywhere.
However if you have been accumulating pillows for a while then the style probably doesn't match now. Same thing if you are recently renovating your space or if you just got your pillows from a thrift shop.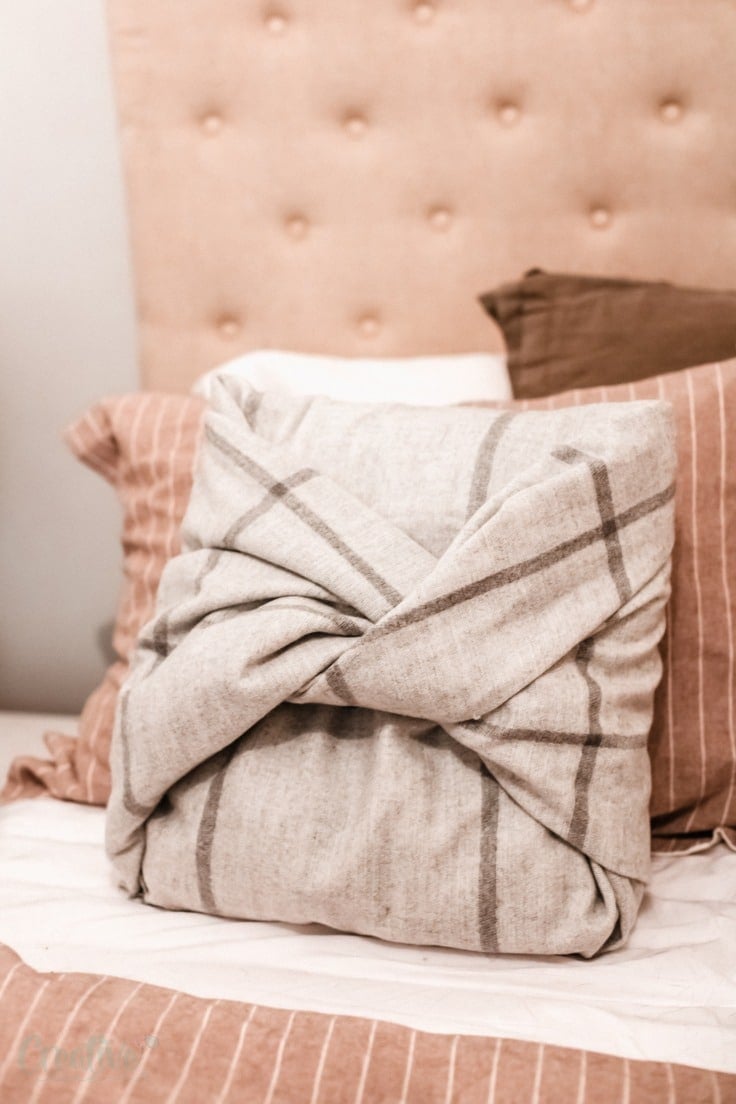 More no sew projects you will love:
This lovely DIY no sew pillow cover is ready in about 10 minutes! So the solution in all those cases above is making a one for all your pillows. If that has always scared you because you are not a pro at sewing, then fear not because you don't need to know how to do it. As the name implies, this pillow cover is completely no sew, you only need to knot and fold a scarf! I mean what else can we ask for?
Scarf pillow cover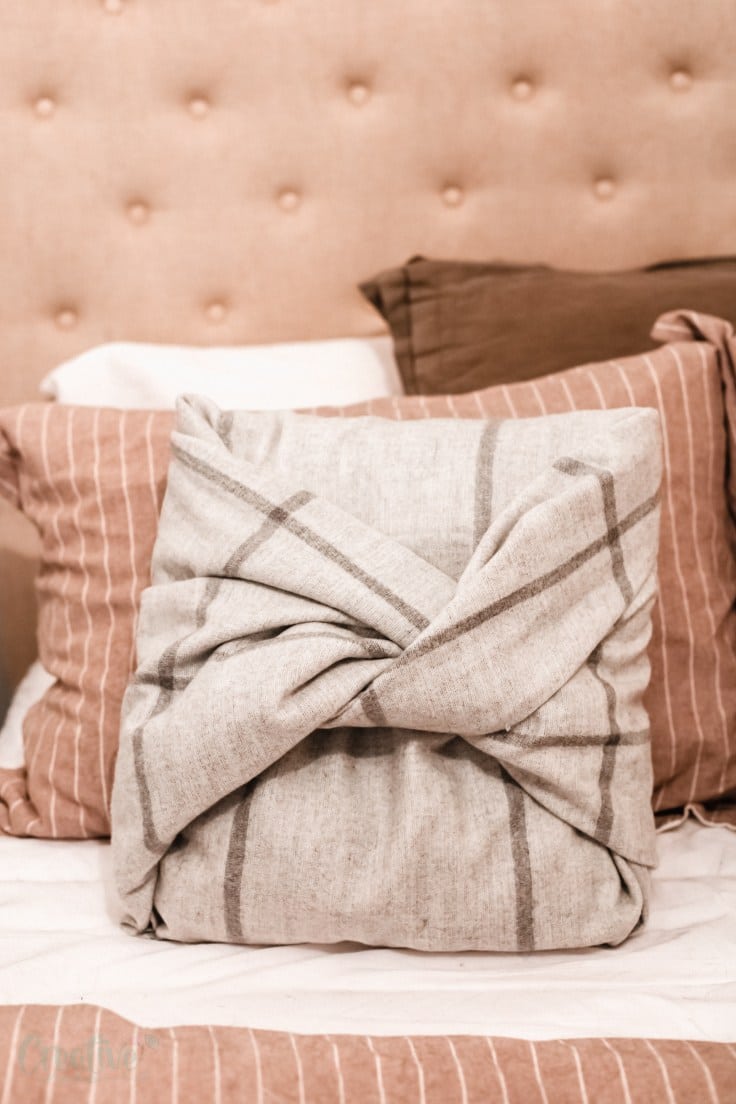 Supplies:
The pillow you want to cover
A scarf or a piece of fabric that you like
Directions:
1. Place the pillow in the middle of the scarf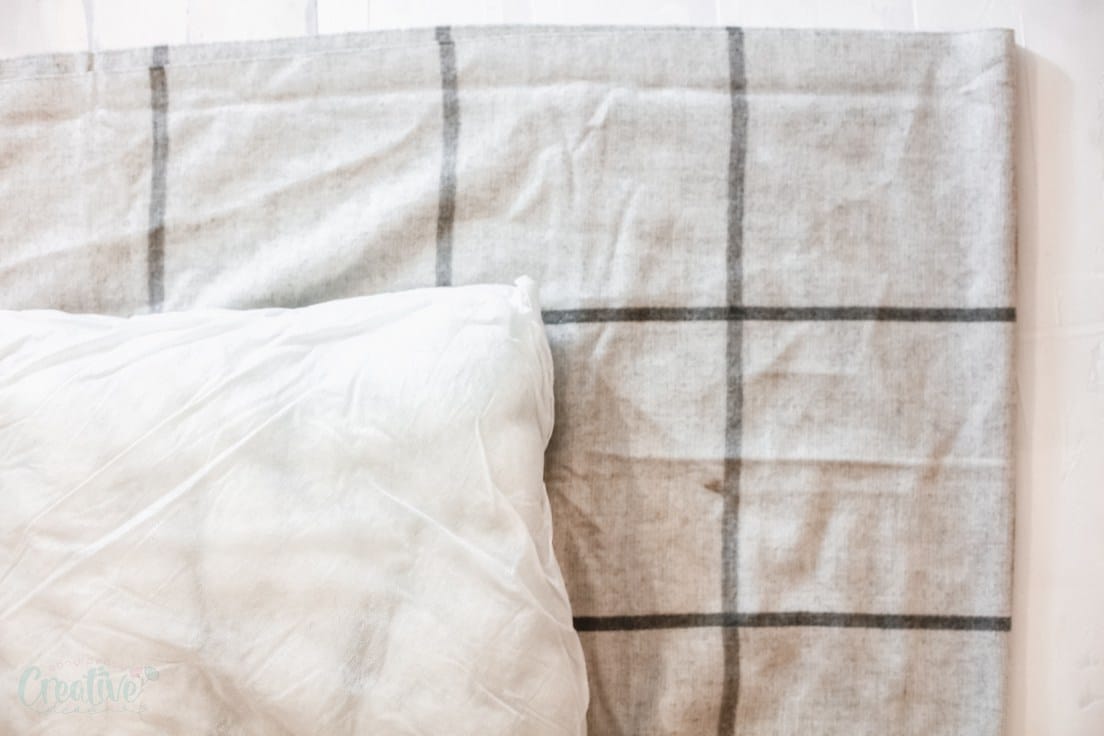 2. Fold the scarf lengthwise, like in the picture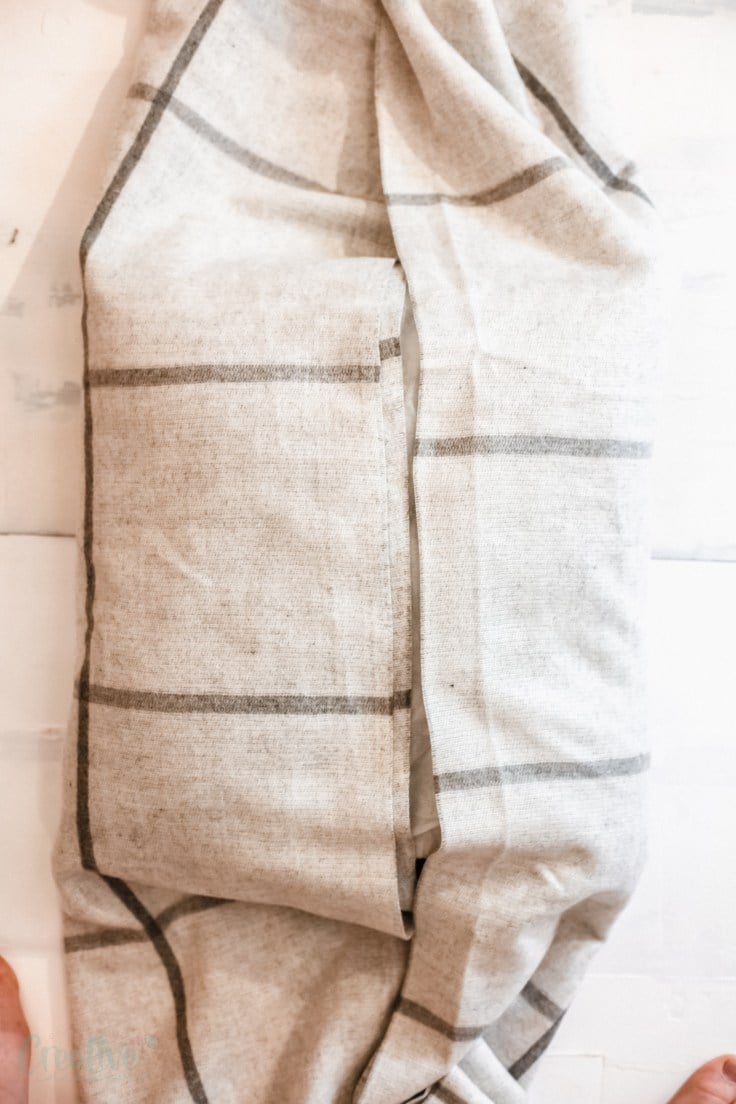 3. Fold the other side to the middle. Since we have more fabric in here, it will be long enough to wrap it
4. Do a half knot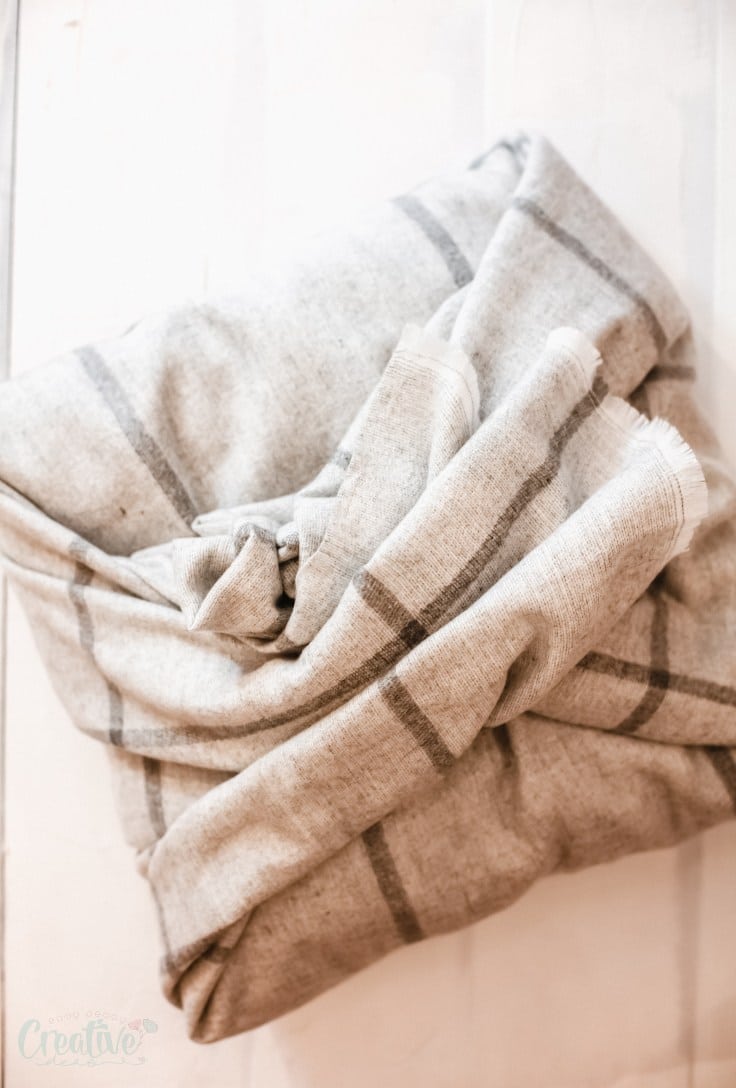 5. Hide the remaining fabric under the knot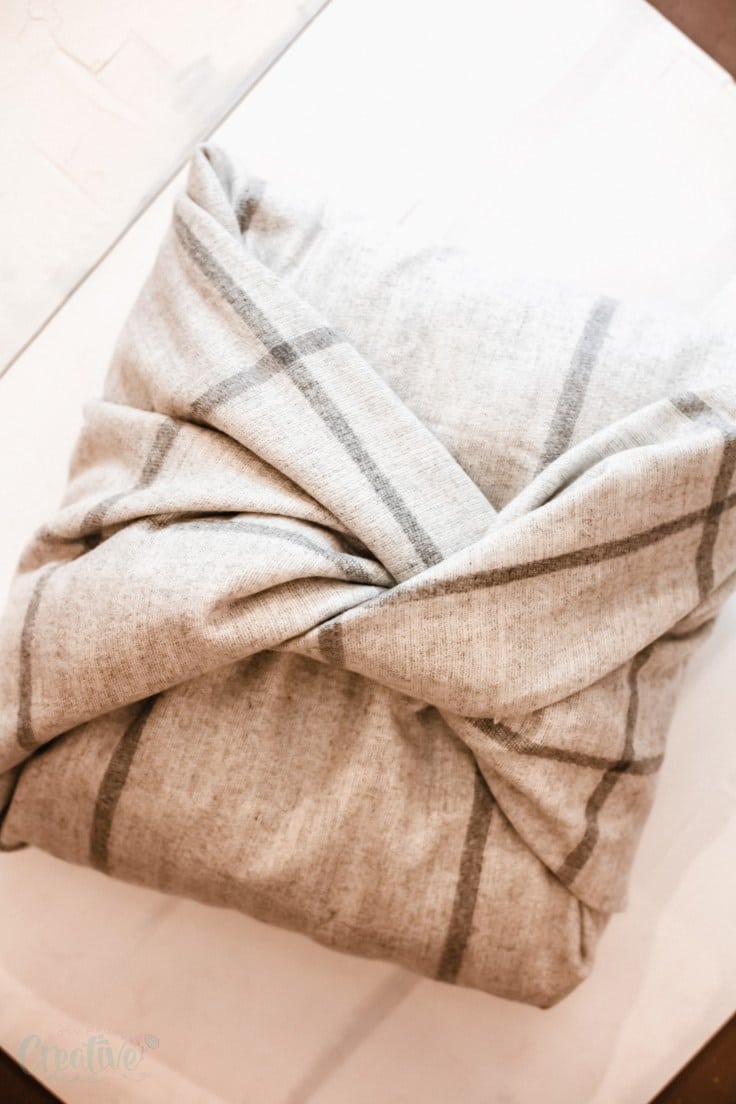 That's it! The no sew pillow cover will be secured and will hold up great. And if you want to wash it just untie it and take to the washer machine.
Pin to save for later