Incredibly useful pantry and freezer inventory list for easy decluttering
Article may contain Amazon & affiliate links. As an Amazon Associate I earn from qualifying purchases at no additional cost to you.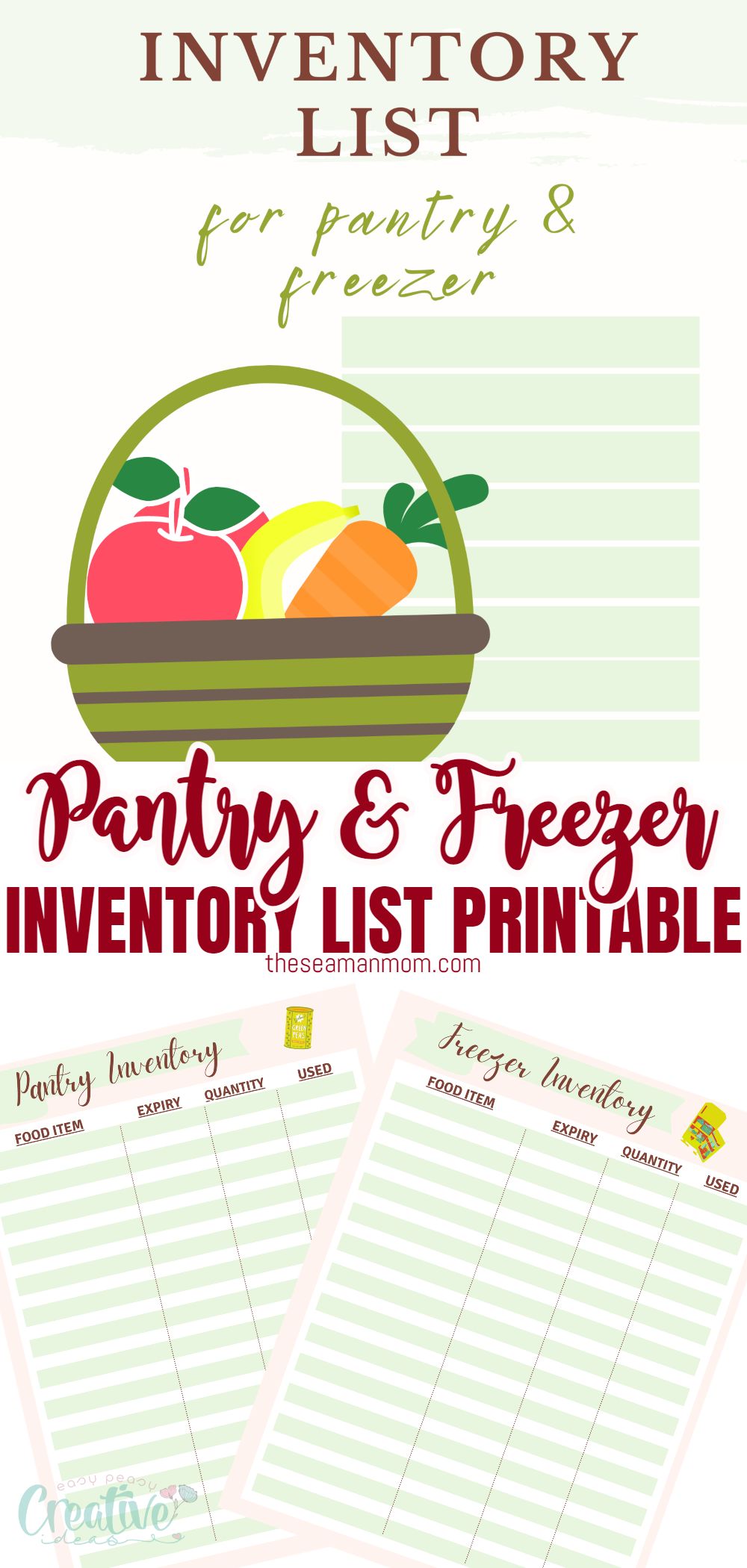 How do you inventory your kitchen without going crazy? This pantry inventory printable list is the best and easy way to keep your kitchen organized and clutter free!
Pantry inventory printable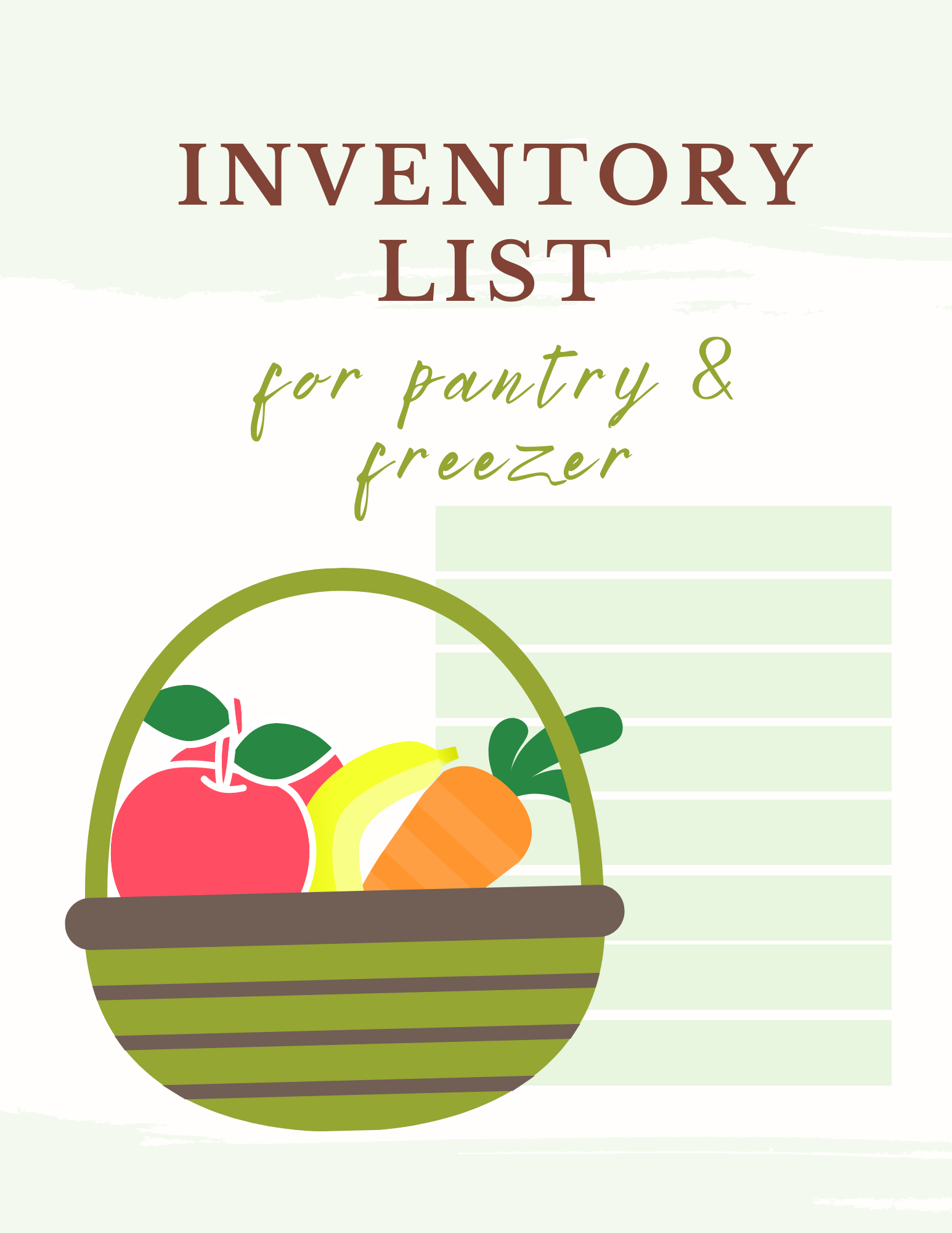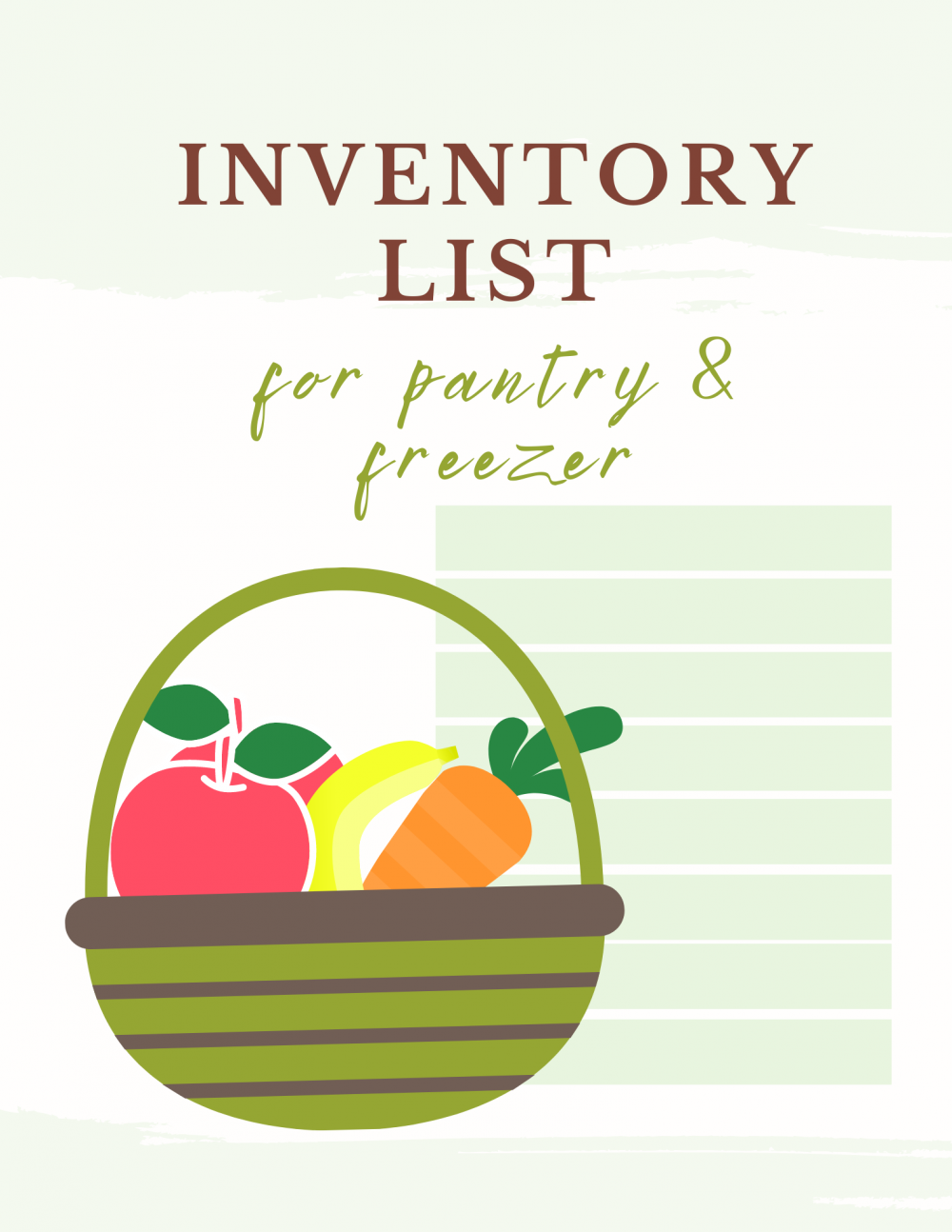 Keeping your kitchen's refrigerator and pantry organized is an ongoing job! That means you need to find a simple way to keep track of everything going in and coming out of the area. And with the help of this useful pantry inventory printable you'll be ready in no time.
The great thing about this printable file is that it has a freezer inventory printable too so you're covered for keeping both your pantry and freezer organized and clutter free!
How to Use a Pantry Inventory List
A printable pantry list isn't just a great way to keep your cabinets organized! It can also make meal planning and shopping easier, too. Use your pantry inventory list for:
Making weekly meal plans. When you're ready to sit down and plan your weekly meals, grab your inventory lists for your pantry and refrigerator. Take a look at the food items you already have in your kitchen to save you money at the grocery story. Try to come up with meals that use ingredients you already have on hand to reduce the number of groceries you need to purchase on your next shopping trip.
Grocery shopping. Before heading to the grocery story, take a look at your pantry inventory list. Write down food items that have been used up since your last shopping trip to ensure you don't forget to buy something you've run out of.
---
Similar printables you will love:
---
Reducing food waste. When you have an unorganized kitchen, it's easy to let food go to waste. That's because you probably have no idea what food is about to expire inside your pantry and fridge at any given time. Using an inventory list gives you a bird's eye view of your kitchen's food inventory. You can easily scan the list to see what's about to expire, allowing you to use up that food before it goes bad.
Creating a stockpile. Stockpiling food your family enjoys is a great way to save money and ensure your family has what they need on hand in case of an emergency. Using an inventory list can help you determine which food items you family uses regularly, allowing you to stock up on those must-have foods when they're on sale.
Keeping your pantry stocked. We all know how difficult it can be to cook if you never know if you have everything you need on hand. An inventory list will ensure you never run out of the foods you need to make your favorite meals.
How to Declutter Your Pantry
Making sure your pantry is clean and organized is the best way to ensure you know exactly what's inside your cabinets and refrigerator. But before you can organize the area, you need to declutter it. Follow these simple steps to quickly and easily organize your pantry, refrigerator, and freezer:
Remove everything. The first step to cleaning out your cabinets and refrigerator is to take everything out and start with a clean slate. Remove everything from the space and set it on the kitchen counter.
Clean the shelves. Once everything is removed from the area, take the time to thoroughly clean the shelves, doors, and compartments.
Sort through the food. After cleaning, it's time to start decluttering. Look at each item that was stored in the space and decide whether you'll keep it or throw it away. Toss all your food that is expired or bad. Then, think critically about what's left to determine if your family will eat it. If you don't think it will be consumed, consider donating the food or throwing it away.
Put everything back. Now that you've sorted through the food in your kitchen, you can start putting it away. Return everything back to the cabinets or refrigerator in an organized manner.
How Do You Keep Track of Pantry Inventory?
After taking the time to declutter and organize your kitchen, you're going to want to keep it that way! One of the simplest ways to keep track of your pantry inventory is to use a pantry inventory list and a freezer inventory. Simply print out the blank list and fill out the form, adding each item to the list as you place it in your pantry or refrigerator.
The pantry inventory printable includes a spot to record the:
Food item. Write down the name of each food item in this section, making note of whether the food is canned, boxed, or fresh.
Expiry. Make note of the expiration date of the food in this section so you know exactly what food in your pantry is about to expire.
Quantity. Add a check mark or number for each quantity of the same item you store in your pantry or refrigerator.
Used. When the food is used, place an X or a check mark in this column so you know when that food item has been used up.
After filling out the list, place it in a prominent location. This way you can make adjustments and additions to the list as you use the food or purchase new items.
---
The pantry inventory printable is available here!
---
Pin to save for later