Need an easy and quick, last minute appetizer idea for a party? This pesto feta cheese crostini appetizer is simple but very flavorful.
Pesto Feta Cheese Crostini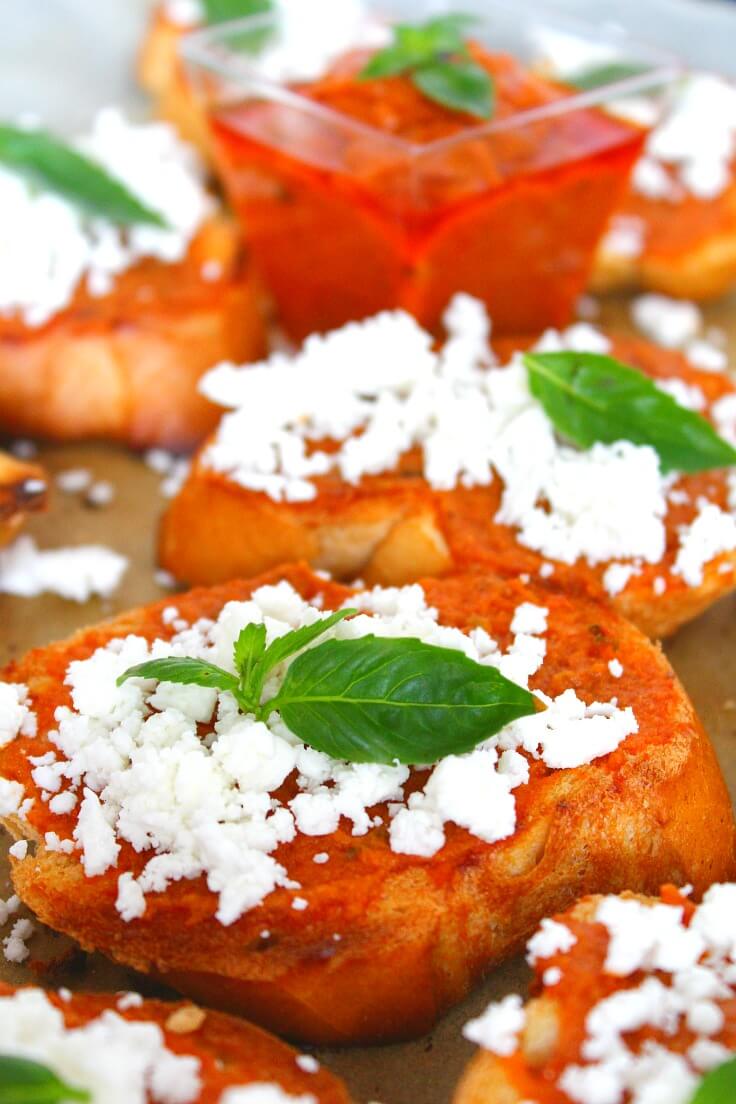 Simple and tasty, these pesto feta cheese crostini appetizers are beautiful, crispy and truly special. Crumbly feta goes hand in hand with tomato pesto and make this an elegant and quick to make appetizer, perfect for any party.
SEE MY MOST RECENT VIDEOS HERE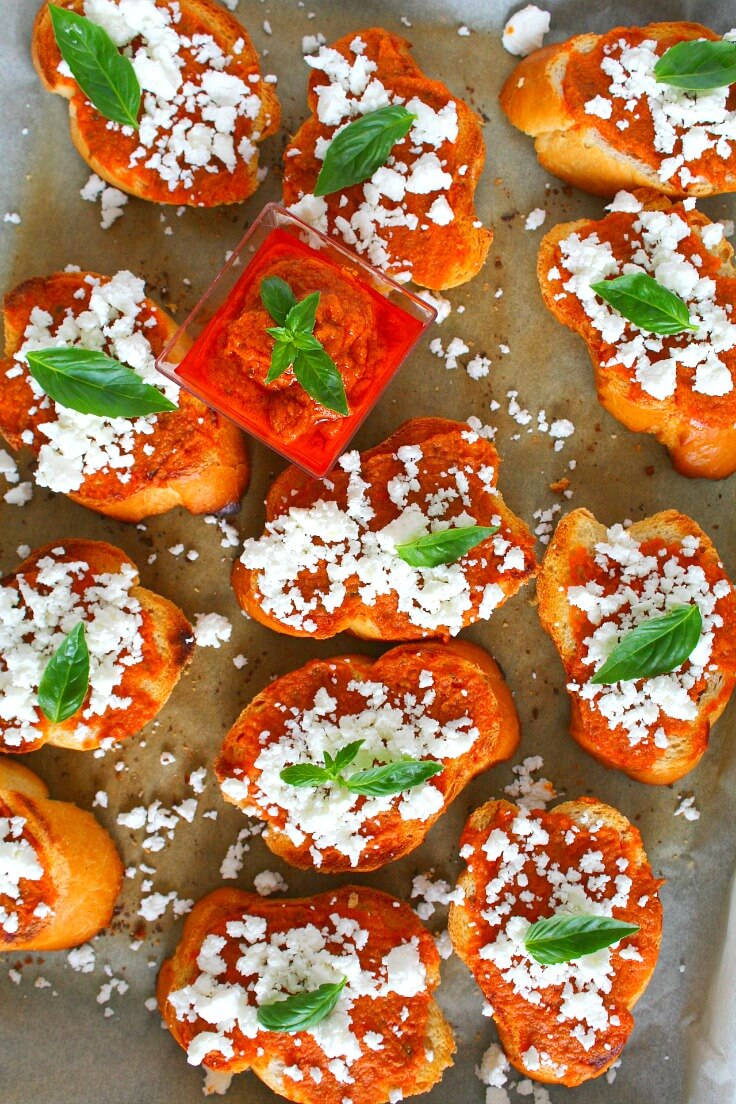 SEE MY MOST RECENT VIDEOS HERE
This wonderful combination of Mediterranean flavors creates an unique appetizer, perfect for those last minute guest or just for a mid afternoon snack. This pesto feta cheese crostini may be a classic party appetizer but it sure is a delectable way to glam up your party table.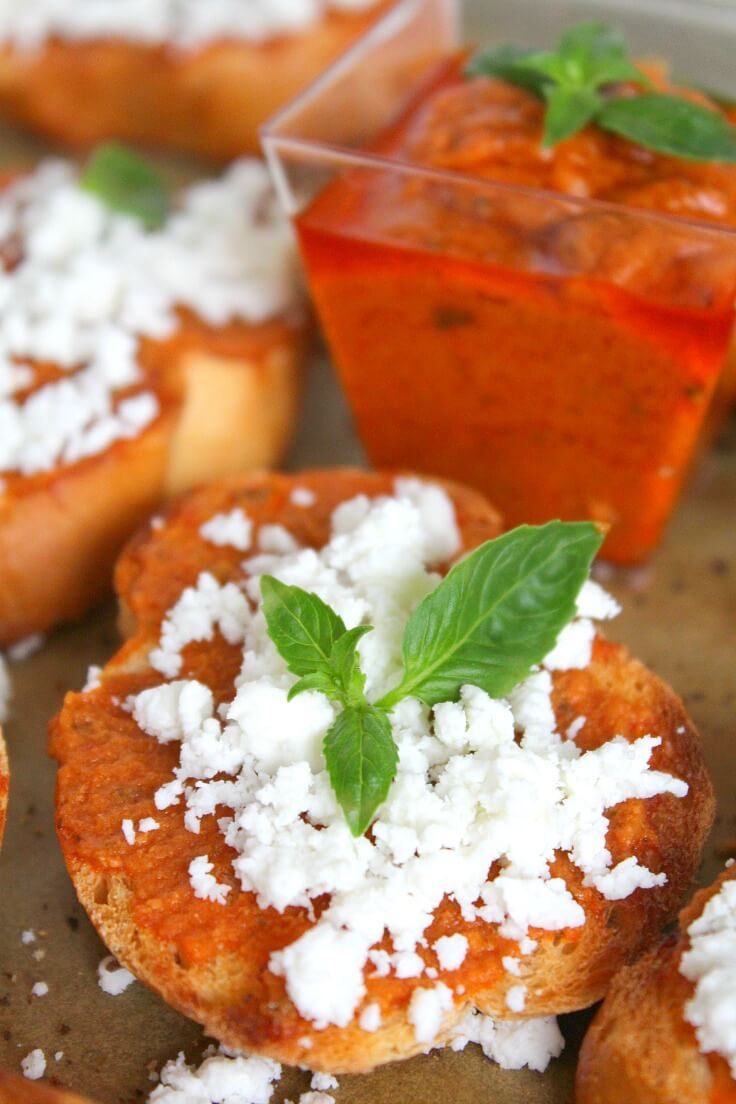 A versatile Italian antipasti, these crostinis could also make great accompaniments to a salad or a soup. Great for entertaining or just at a simple family dinner, this is a winning combo, no matter how you serve it!