These easy to make Baked Meatballs are your foolproof, go to recipe you'll keep making over and over again! A much healthier alternative to the classic meatballs.
Baked Meatballs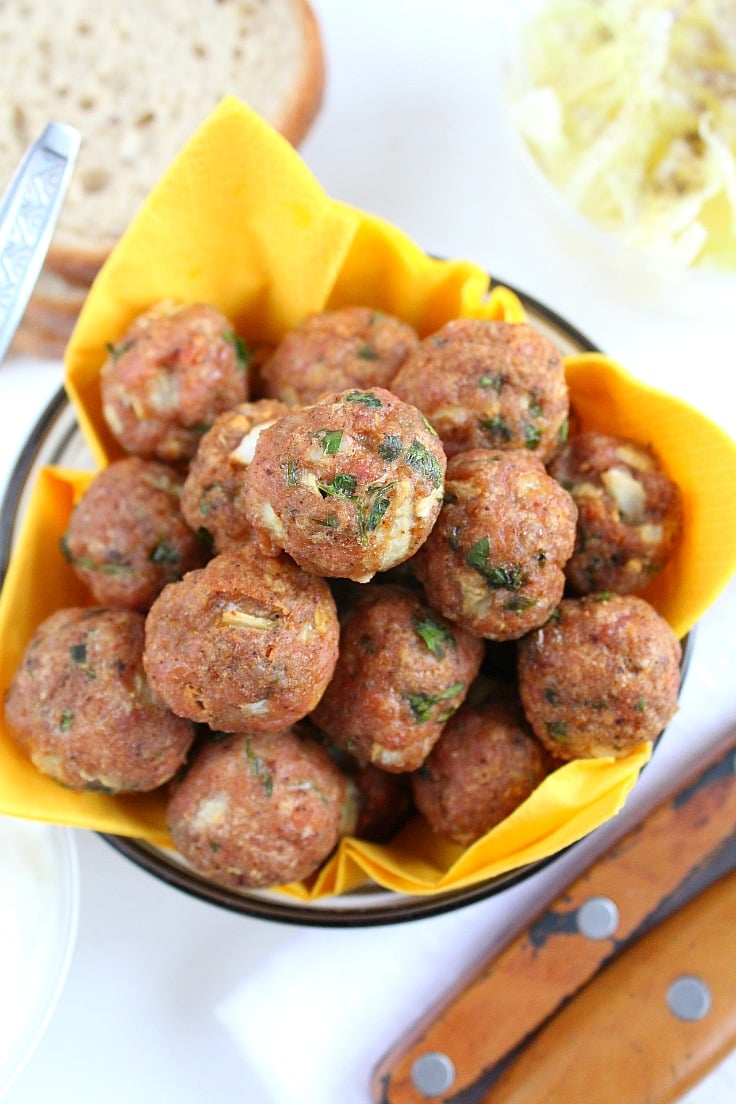 Meatballs are always a hit in this house because well…who doesn't like meatballs? They're delicious, quick to make, can be used in a lot of recipes and are pretty filling. They're not quite the healthiest recipe though, aren't they? So I thought I should keep my family happy and healthy with a lighter baked meatballs version.
These are basically my usual meatballs recipe but baked instead of fried which makes a huge difference. The recipe on itself is not too unhealthy but throw in some frying and you're in for a health disaster! Ok, maybe that's too much to say but try and eat fried meatballs every day and my guess is, that's not going to land far from reality.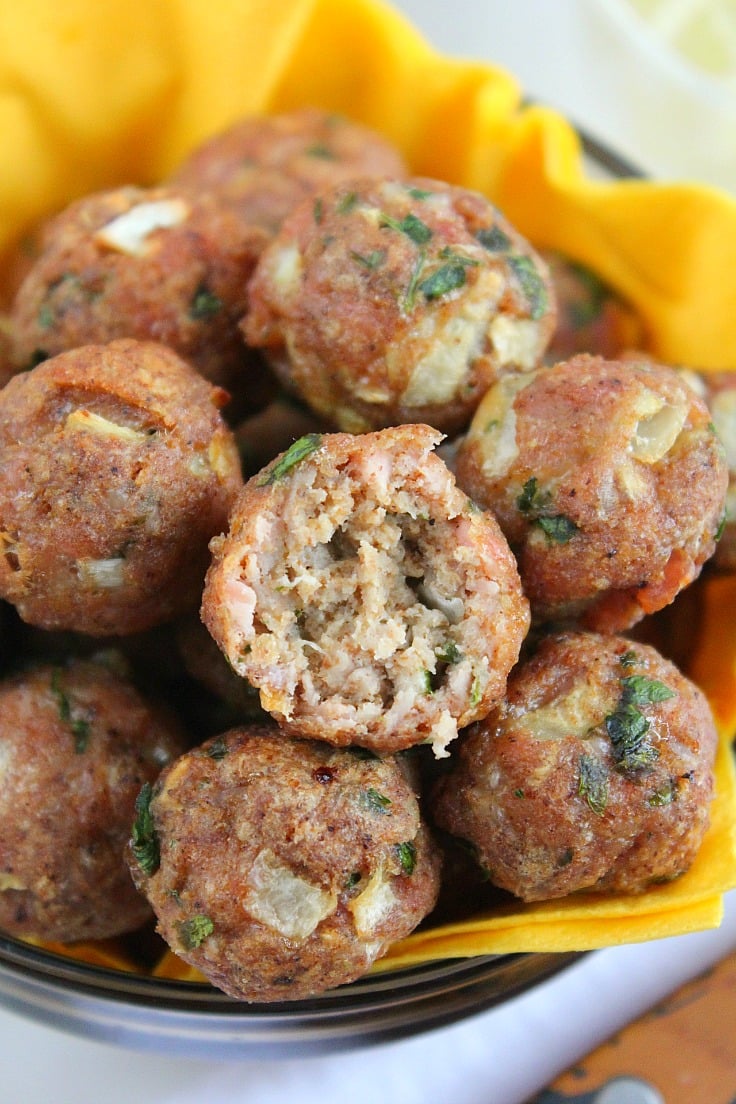 I've made these baked meatballs with pork meat but if you want to make them extra healthy, turkey or chicken would be a better alternative. Maybe fish too, if you're a fish fan. I added some garlic because we're such garlic addicts and a handful of fresh parsley to make them taste a little more Springy but I oregano would work well too.