8 PRINTABLE CHRISTMAS ORNAMENTS to DIY at home (print from your computer)
Article may contain Amazon & affiliate links. As an Amazon Associate I earn from qualifying purchases at no additional cost to you.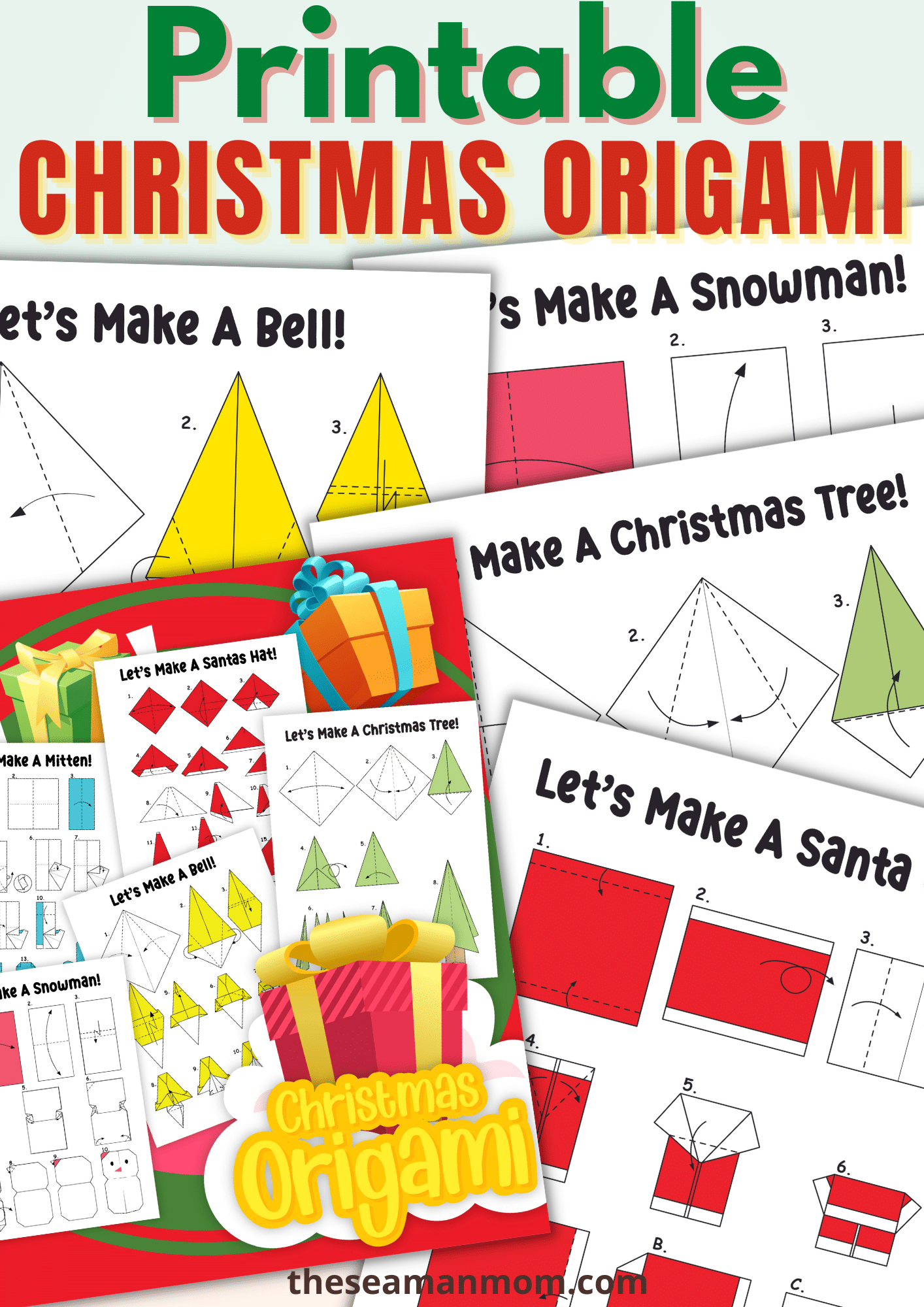 This holiday season, if you've been holding off on doing Christmas crafts, don't put it off any longer! I have 8 printable Christmas ornaments templates that you and/or your kids can make from your home computer.
Printable Christmas Ornaments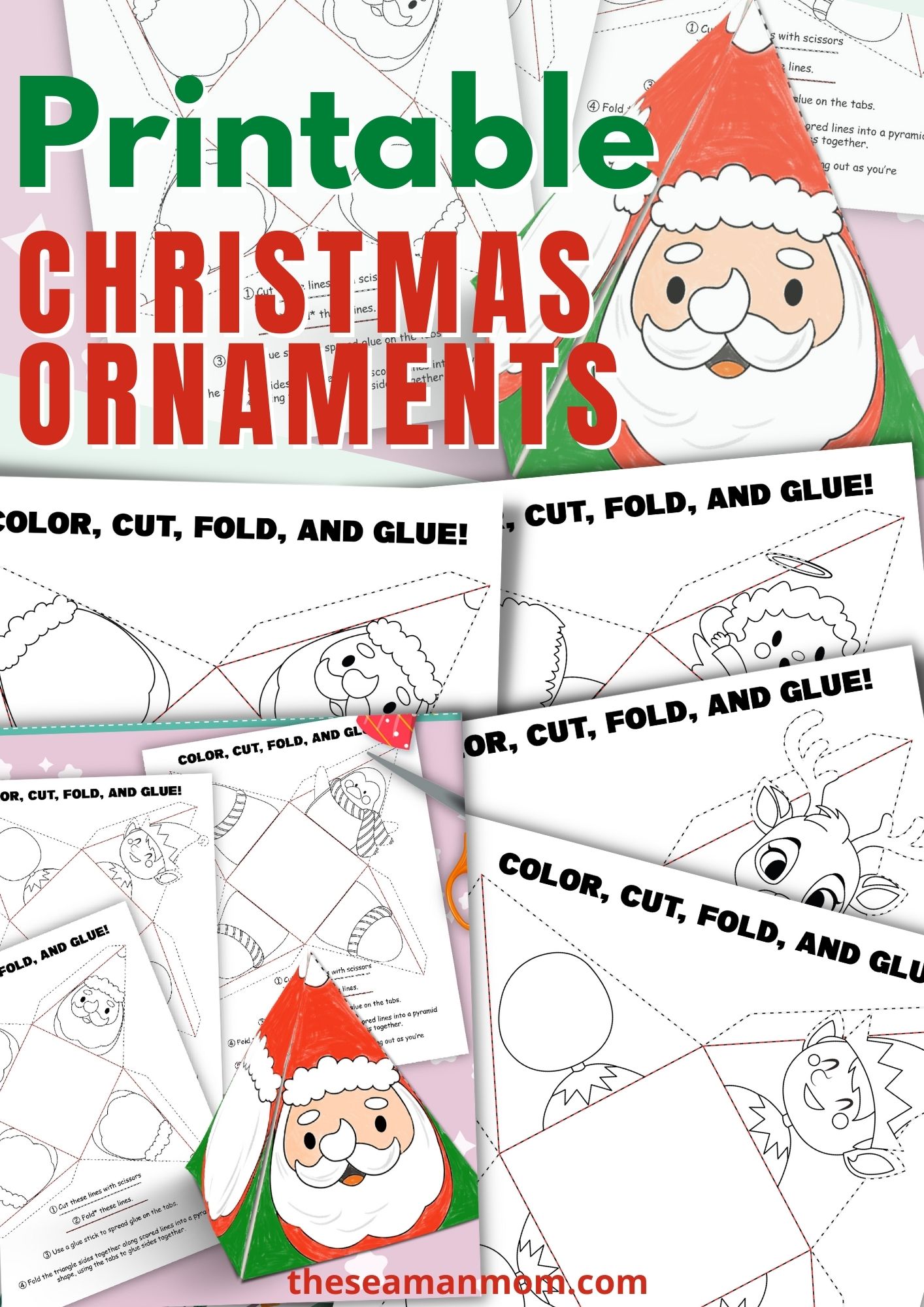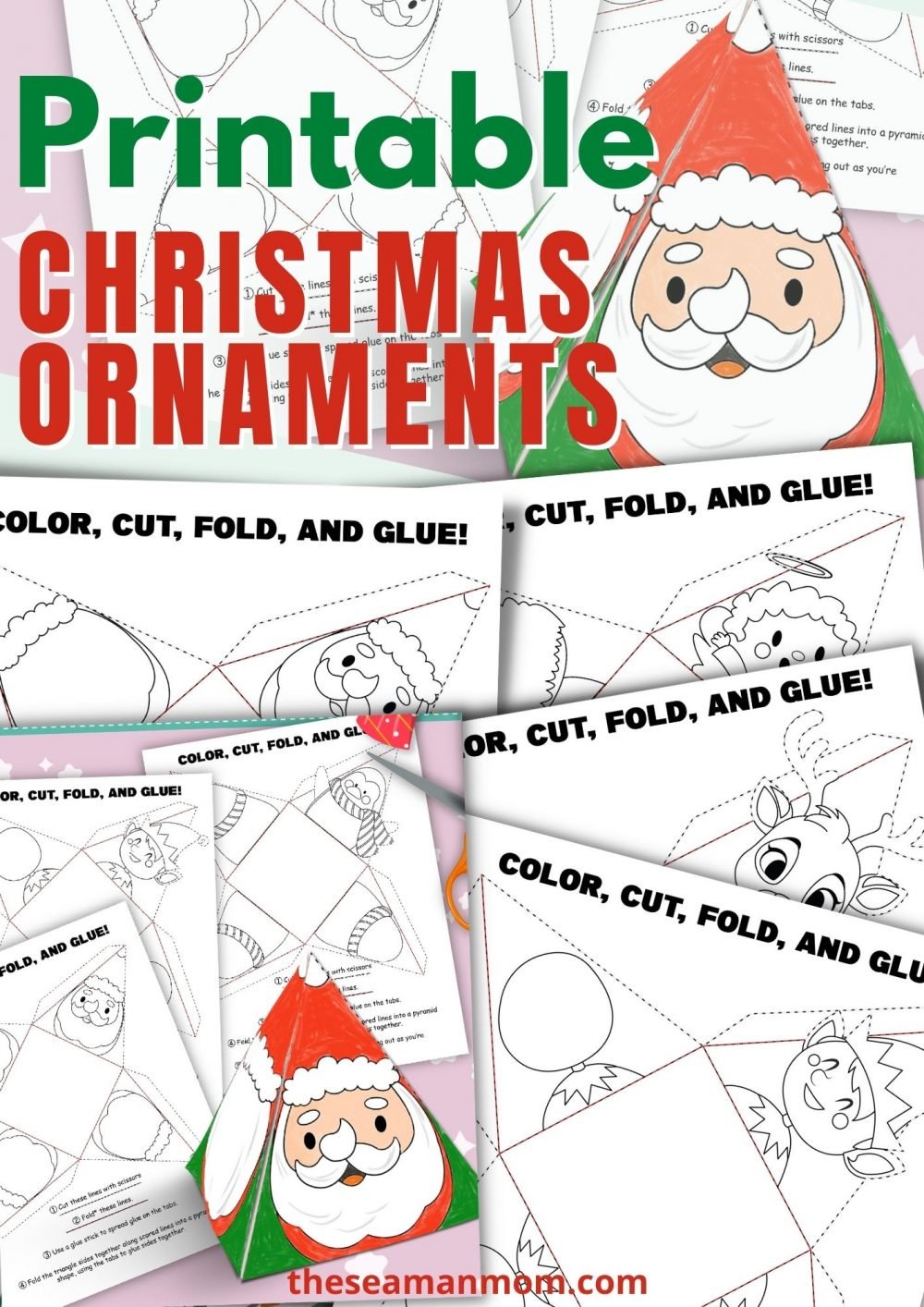 Making your own printable Christmas ornaments with your kids is a great way to celebrate the holiday season and create a keepsake at the same time. But creating your own ornaments from scratch can be pretty time consuming.
If you're looking for a quick and easy way to make some holiday memories with your kids this year, try using my printable Christmas decorations instead! These free printables are perfect for crafting without the need for prep work or cleaning up a big mess.
More Christmas ideas you will love:
My favorite part about these fun DIY printable ornaments is that there are so many ways you can use them! But before you can start crafting with your printable Christmas ornaments, you need to print them out. Make sure your printer has enough ink and that you have a PDF reader installed on your computer, then transfer the printable templates to your computer.
Open the PDF files and print them out. You can print the templates on white cardstock so your kids can color them. Or use colored cardstock to make the project even easier!
After you print your Christmas ornaments to color, the real fun can start. If you'll be making this project with young kids, take a few minutes to cut out the color ornaments for them. Older kids should have no problem cutting out each of their ornaments on their own.
If you don't plan on hanging these ornaments in your Christmas tree, the printables can be used as coloring sheets.
How to Use printable Christmas tree ornaments?
Once you have the ornaments printed and cut out, you can decide how you want to decorate them. If you're looking for ideas, try some of these fun activities:
Printable ornaments to color
One of the easiest ways to use your ornament templates is to let your kids color them. Grab some crayons, colored pencils, or markers and let your kids decorate the ornaments on their own. They can draw designs or color them however they want.
Decorate with paint
Another simple way to decorate your paper ornaments is with paint. Watercolor paint is a great option for young kids. Or use acrylic or puff paint for a more vibrant design. After your kids are finished painting their ornaments, allow them to dry then hang them on the tree.
Add some glitter
You can't create Christmas decorations without adding a little bit if glitter! To keep the glitter from getting messy, try placing your kids' ornament templates in a box. Let them decorate the ornaments with glue, then sprinkle the glitter on top. After they're finished decorating, shake off the excess glitter and place the ornaments out of reach until the glue dries.
Decorate with sequins and gems
If you don't want to deal with the mess of glitter, try adding some sparkle to your ornaments with sequins and gems instead. After your young crafters have colored their ornaments, they can use glue to attach their sparkly sequins and gems to the paper.
Dress them up with pom poms
Colorful pom poms are a great way to decorate your paper ornaments. Use a variety of colors to add a unique look to your craft or stick with red and green for a traditional Christmas look. You can even make your own pom poms with this easy and fun method.
Printable Christmas Ornaments Tips
After deciding on your ornament decorations, the only thing left to do is hang your ornaments on the Christmas tree! But before you start decorating your Christmas tree with your new handmade holiday crafts, make sure you take a minute to preserve your kid's work! These tips and tricks will ensure your keepsake ornaments last from year to year.
Tie a ribbon on top
After you child is finished decorating the ornament, make sure to let their decorations dry completely. When you're ready to hang your ornament, use a hole punch to place a hole in the top of the decoration. Thread a piece or ribbon or twine through the hole, then tie a knot to hold the ornament on the string. After that, you can hang the decoration on a branch of your tree.
Write the date on the back
Before you hang your child's ornament on the Christmas tree, take a minute to write their name and the date on the back. As you put the ornament on the tree from year to year, you can look at it and remember who made it and when.
Laminate the ornaments for safe keeping
If your child simply colored or painted the ornaments, you can easily laminate the design so you can hang it your tree year after year. Use your laminator to seal the ornament, then cut the shape out using a sharp pair of scissors.
Store it in a zip-top bag
Ornaments that have been decorated with extra elements, like glitter or sequins, can be stored in a zip-top bag for safe keeping. When the holiday season is over, remove the ornament from the tree and place it in a bag. As you're sealing the bag, press down lightly to remove as much air as possible. After that, make sure to place the ornament at the top of the storage container so it doesn't get bent or smashed.
---
Get the printable Christmas ornaments here and let the fun begin!
---