Elf on the Shelf to the Rescue! Free Elf on the shelf printable notes
Article may contain Amazon & affiliate links. As an Amazon Associate I earn from qualifying purchases at no additional cost to you.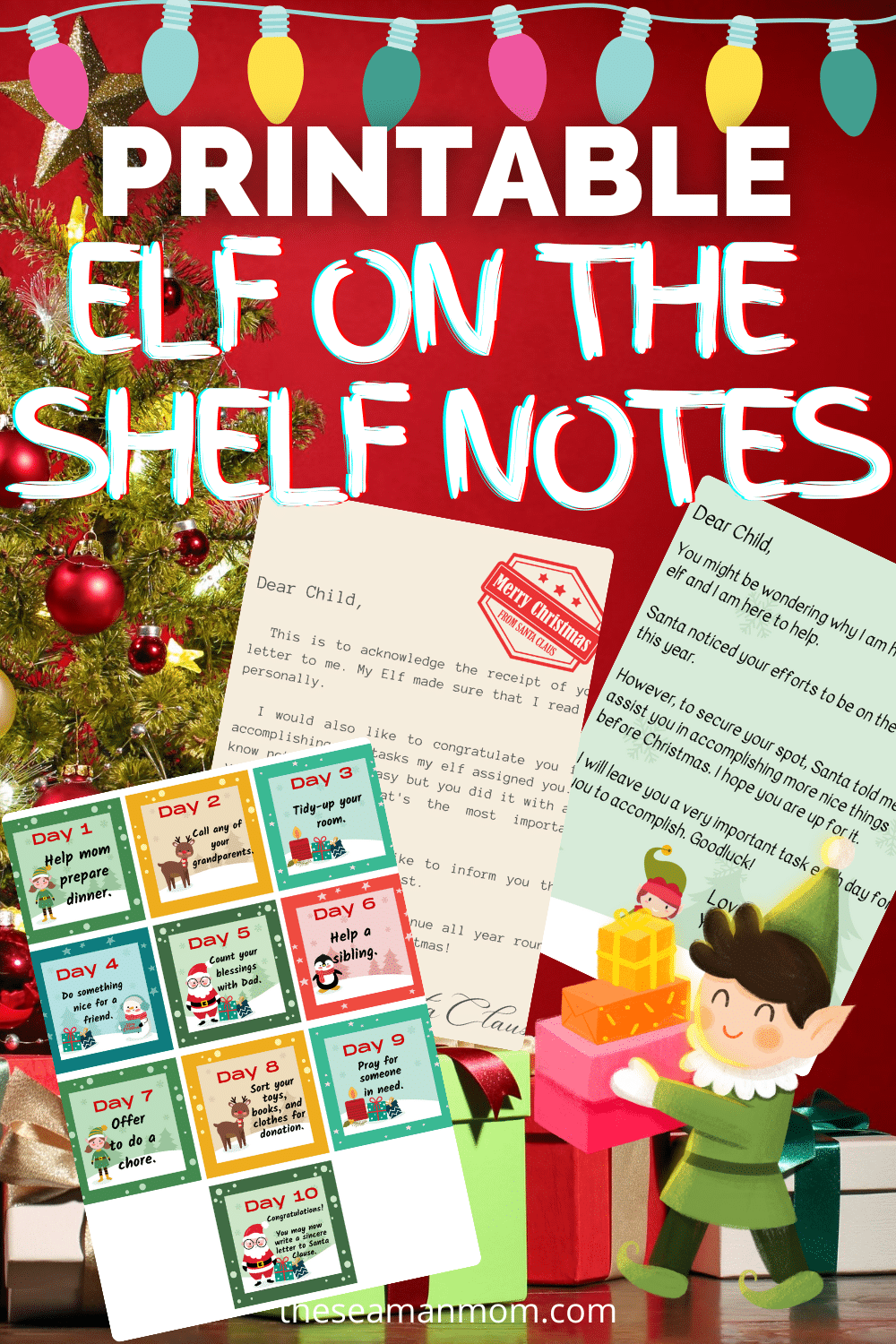 Random acts of kindness are a great way to show your kids you care. Check out this Elf on the shelf printable, filled with great ideas for printable elf on the shelf ideas that will help kids in random acts of kindness.
Elf on the shelf printable cards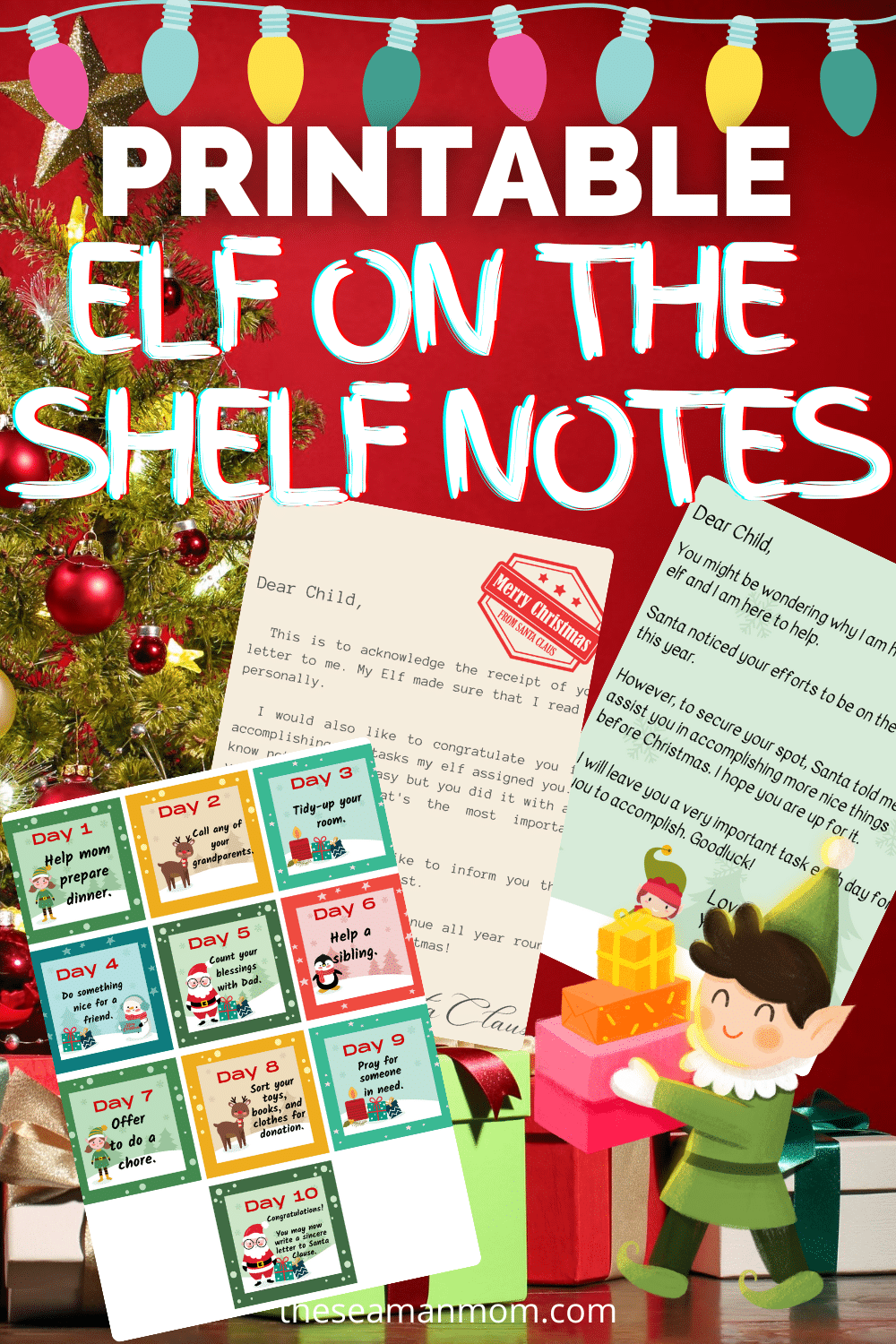 Elf on the Shelf is a Christmas tradition that helps prepare kids for Santa. See how to use this adorable Elf on the shelf printable cards to help your child believe in the magic of Santa.
If this is their first year, introducing the kids to the Elf on the shelf concept will be a lot of fun! The elf sleeps all day and works all night to make sure boys and girls are on the nice list. Help Santa save time and energy this holiday season by using these printable Elf notes.
Every day kids are doing random acts of kindness. They might give up their seat for someone on the bus, hold a door open for someone, or pick up trash they see lying in the street. These little things make life better not only for themselves but also for others around them. Kids do these kinds of deeds because they want to help people and feel good about themselves at the same time. But what can parents do to help?
These free Elf on the shelf printable cards will help parents getting involved with their child's random act of kindness that best suits their personality type and needs so that they have an easier time completing it!
Other Christmas ideas you will love:
Random acts of kindness are an easy way to help your family. Ways you can do this include giving presents, doing favors, or leaving notes in books that make someone's day.
Random acts of kindness are a great way to teach kids about compassion, empathy and good behavior. They can help someone cross the street, send a letter instead of a text message, make sure they get care packages sent overseas, or rake leaves for their neighbor's yard.
Kindness quotes for kids are a great way to encourage your children to be kind. There are many different ways that you can help them learn how to be kind, from teaching them through words and actions, or just by being their friend — even if they're not always the best at it!
Take time to teach your kiddos how to be kind. Here are some ideas on what you can do:
Read them quotes about kindness and talk with them about why it's important for them to be kind.
Share your interests with them and get their ideas on how they can do cool things for others, like doing crafts or making cards.
Elf Christmas cards
Kids love the idea of an elf on a shelf. If you are unaware of the concept, here is a brief summary. An elf comes down from Santa's workshop at the North Pole and lives in your home to watch and make sure the child(ren) is behaving and reports back to Santa every night. The elf cannot be touched and and moves and spreads his magic elf dust into a new location every night. The children then look to see where their elf is when they wake up in the morning.
While it is fun and festive for the child, it can be a lot of work for the parents. You have to remember to move the elf every night and be creative in where you put the elf and what to write on the Elf on the shelf cards. We are all busy and stressed, to begin with so this can be an added chore. In addition to creating a shelf calendar for your elf with reminders, a great alternative is to use my Elf on the shelf printable, full of good deed cards for the kids.
What to write on a note from the Elf on the shelf?
If you've been looking for free printables for notes ideas from the Elf, my Elf on the shelf printable has a lot of great new ideas! It has a letter from your elf-in-charge explaining that they have tasks for you to do each day to help you to get on Santa's nice list. (Every child's goal that believes in Santa). It then has 9 different Elf cards for a child to do. The 10th card is a congratulations card that the tasks were completed. They are simple Elf note ideas that help to introduce random acts of kindness to children and to help them to learn to help out in a family.
There is also a letter from Santa himself! The letter congratulates the child for doing the tasks the elf assigned and assures them that they are in fact on Santa's nice list. There is also a printable envelope to put the letters in.
This printable pack is a great way to incorporate the Elf on a shelf theory into your family without all of the work. Plus, it teaches children how to do acts of kindness. Every parent wants their child to be kind to others.
Why is kindness so powerful?
Kindness is a powerful way to make the world a better place, and there are many ways that people can help others. You will be happier, more confident, less stressed out, and less likely to bully someone if you're kinder. It's also been shown that kindness helps with your self-esteem and confidence. And it makes the world around you feel good!
How do you teach children kindness and respect?
There are many ways to teach children kindness and respect. You can teach your child to be kind by being kind yourself. Take them with you on random acts of kindness, like paying for someone's coffee or giving a gift certificate to an elderly person. You can give them a toy at the store and have them say "thank you" to the cashier.
What is a random act of kindness definition for kids?
A random act of kindness is unexpected and done for someone else. It can be done anonymously or by a known person, but in most cases, it's not meant to be for strangers. Sometimes the parent or guardian is around to supervise what children do so they don't get into trouble.
How do you show acts of kindness at school?
Acts of kindness are important in life, and it's a good idea to start showing them when you're young. Here are some ways that you can show acts of kindness at school:
Be polite to your teachers and classmates
Send a get well soon card when someone has been sick
Make a teacher an appreciation gift
How to help each other around the home
The idea of random acts of kindness is a simple one: do something nice for someone else without any expectation. It can be challenging to know what to do, but these ideas will help you find some inspiration.
Encourage your kids to clean up their rooms and pick up toys after playing with them
Praise your child when they express empathy or willingness to help others
Try finding ways that the whole family can contribute together towards a goal
If you want to encourage your kids with a random act of kindness, it doesn't have to be something big. In fact, the simplest things can make all the difference in their lives and yours too. Why not take some time today or tomorrow to do one of these simple tasks for someone else's child? It may just change theirs and your day!
If you need some more fun elf ideas to add to your tradition, this Elf on the shelf printable will make a great addition to your fun elf on the shelf activities! Get these free elf printables and help Santa's little helpers have a successful Christmas! Merry Christmas from the Elf on the Shelf!
---
Get the free printable Elf cards and tasks HERE!
---