Paper crafts are fun for everyone! Make these easy peasy, adorable paper Christmas tree decorations to hang around the house or as a centerpiece for your Christmas table!
Paper Christmas Tree Decorations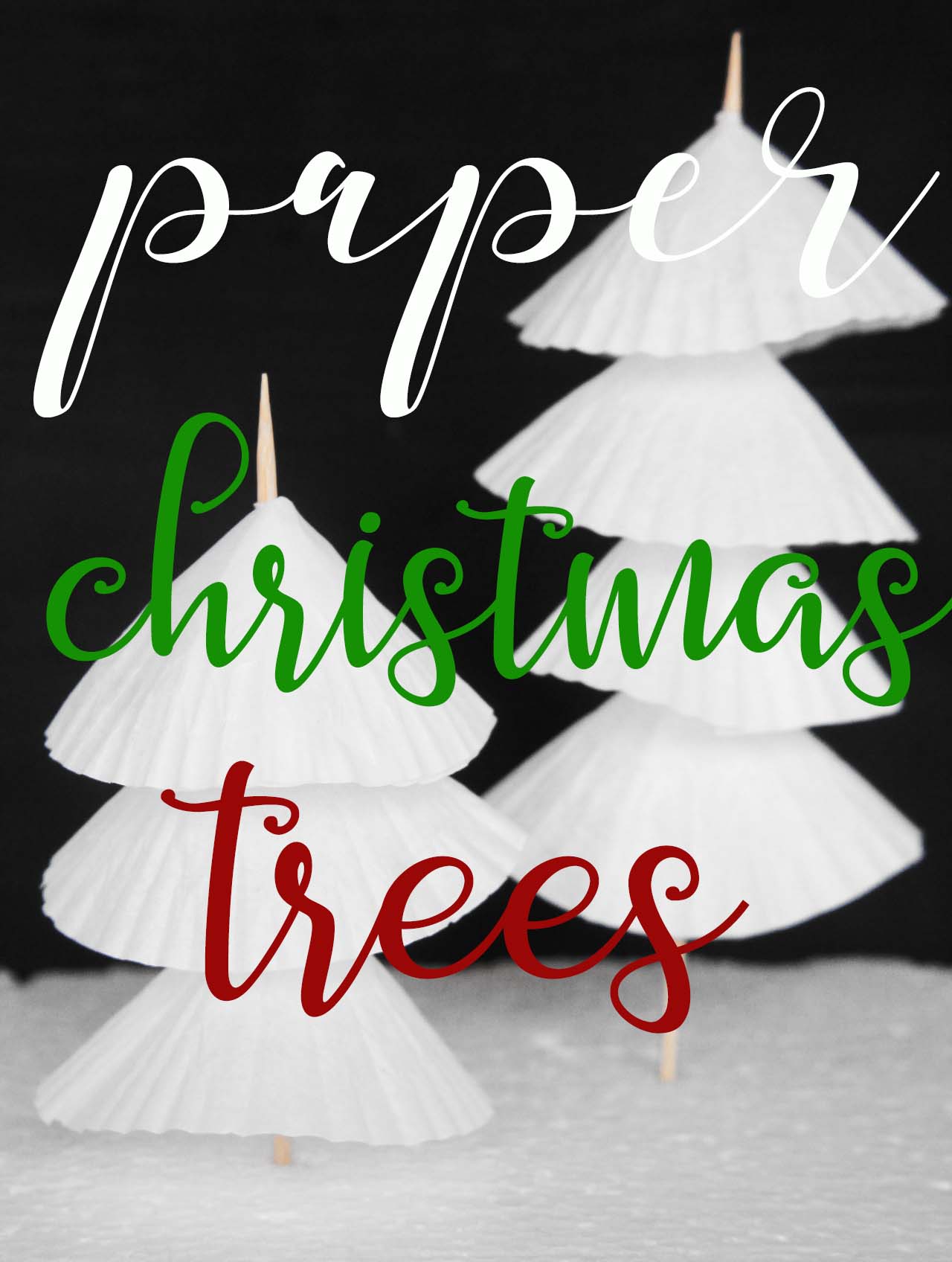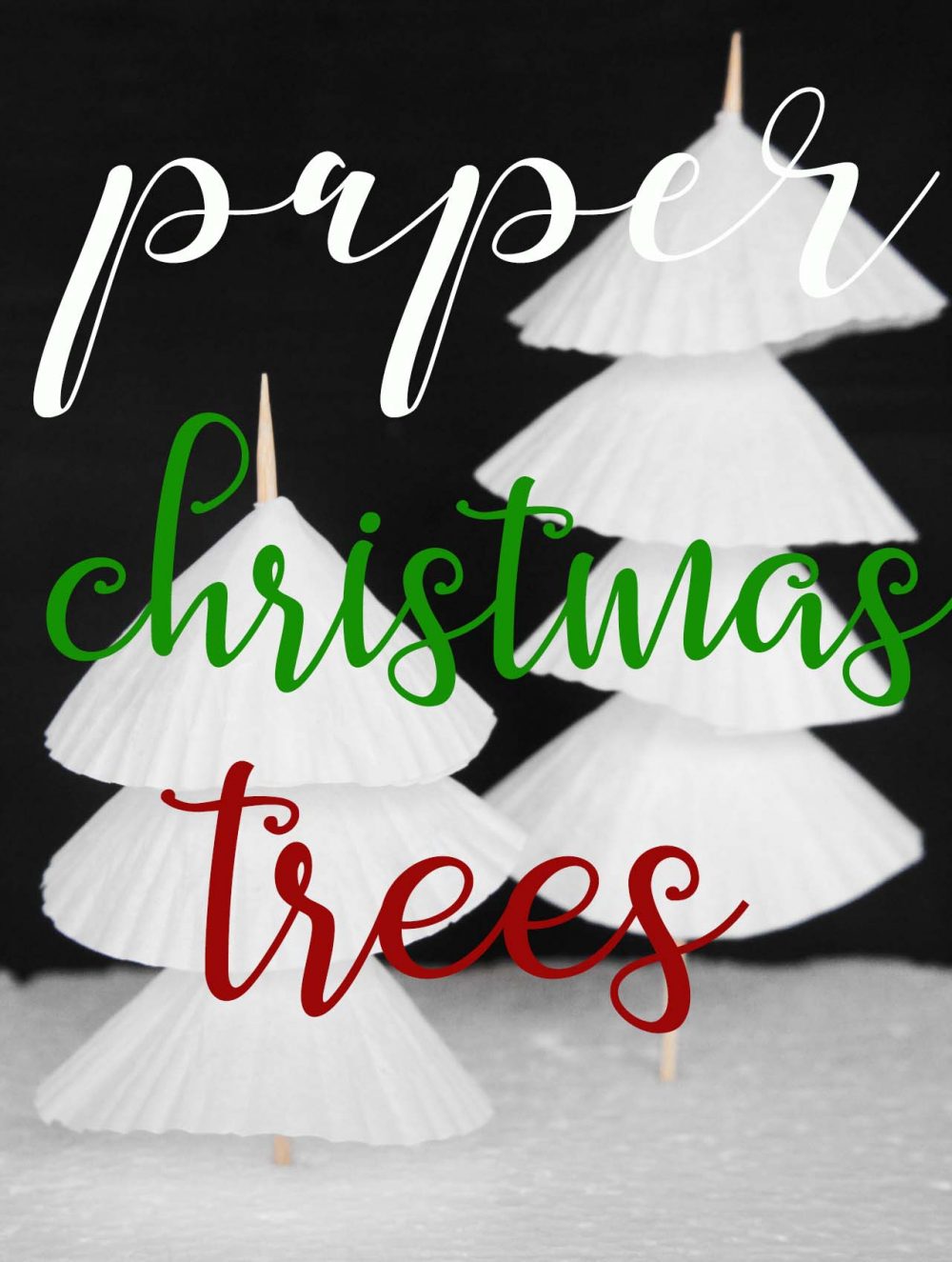 You guys! These paper Christmas tree decorations are just to die for! So cute and insanely easy to make, you could whip up a tons of these in mere minutes! These cuties are the perfect last minute craft to make with kids, so easy and quick but so fun and enjoyable for everyone!
I love, love, love decorating, especially at winter time! And these paper Christmas tree decorations are just perfect! You could hang these beauties around the house, display on your mantle, stick in your Christmas tree or use as a lovely centerpiece at the Christmas table. Everyone will be impressed!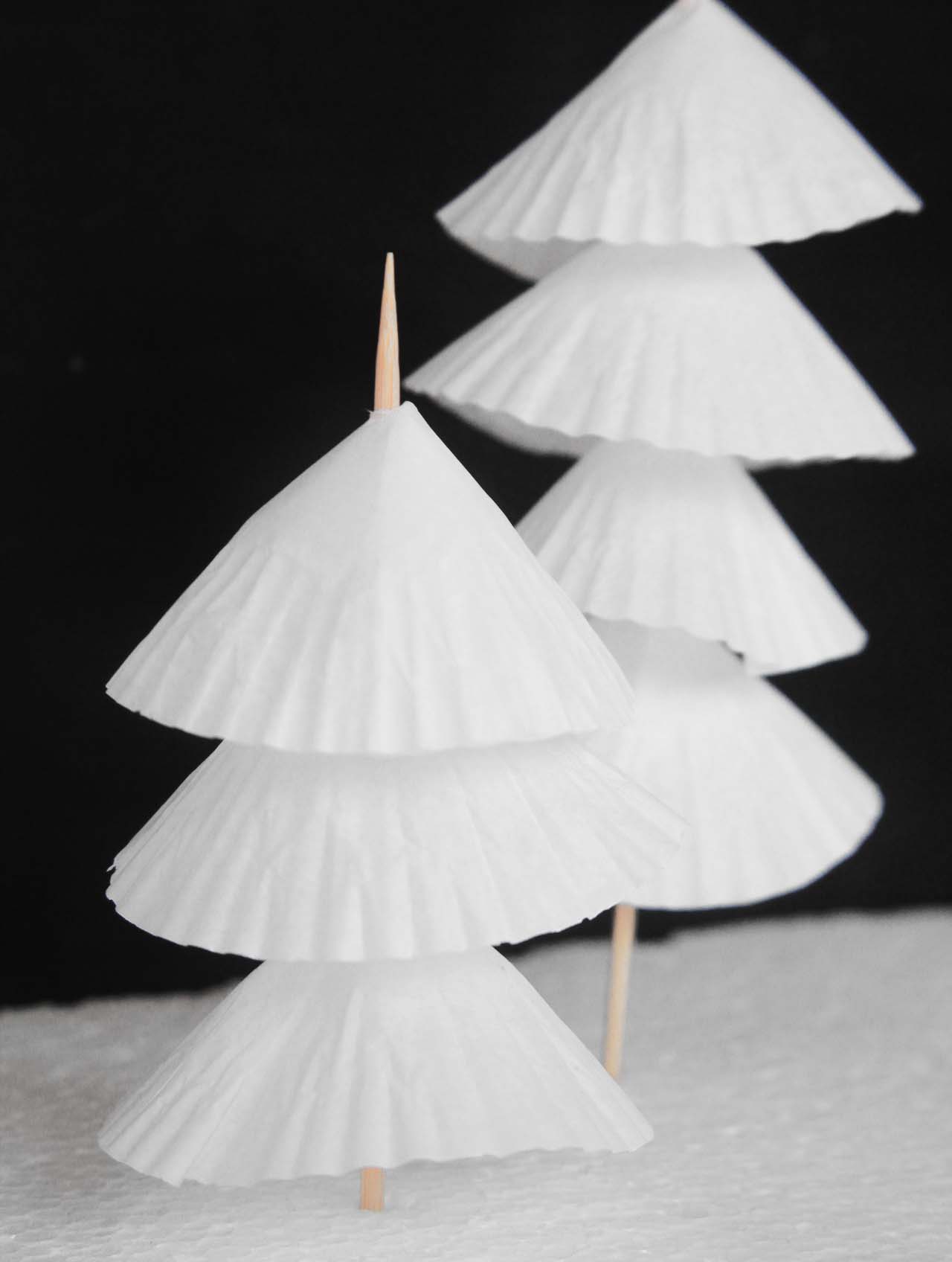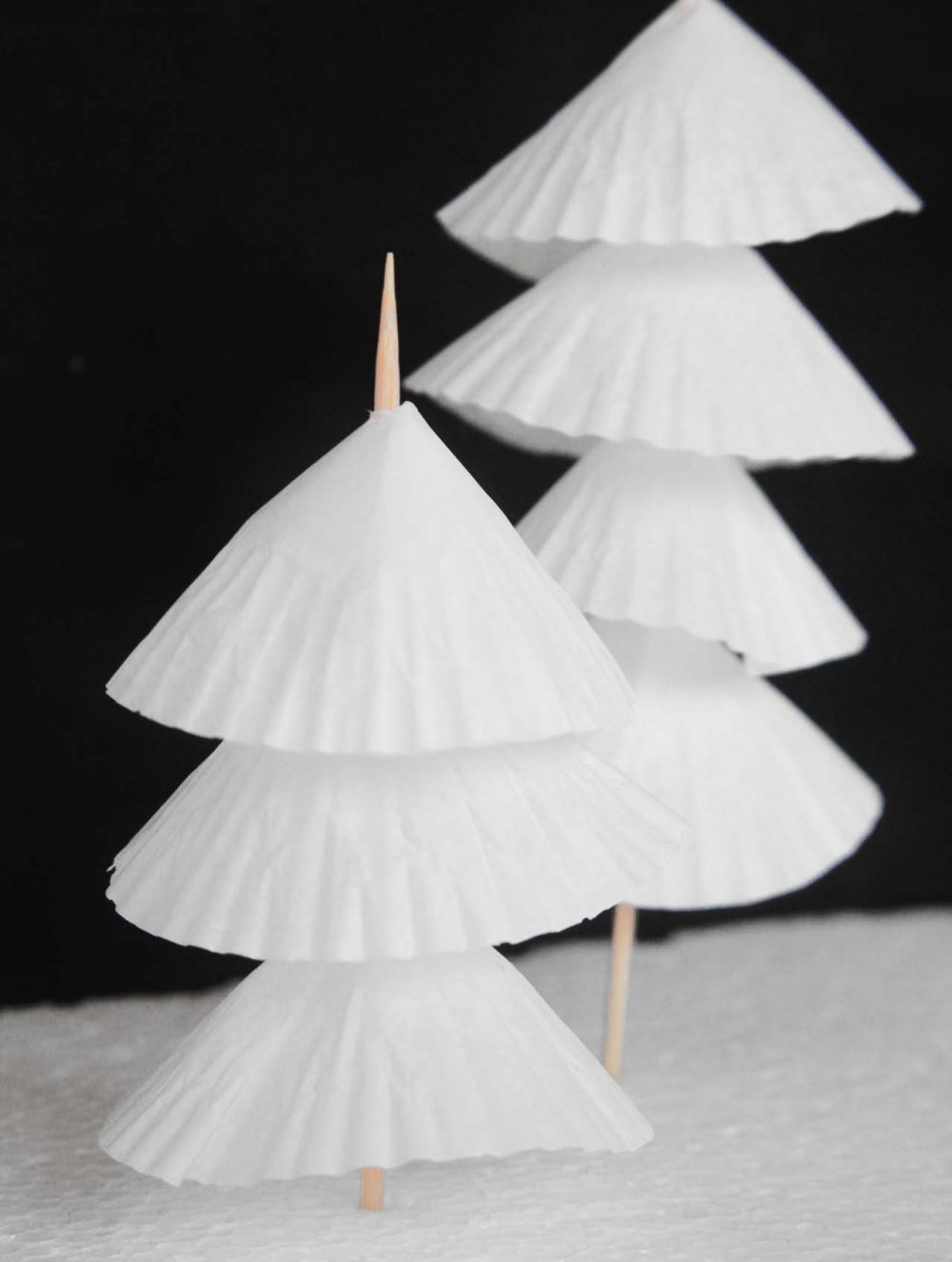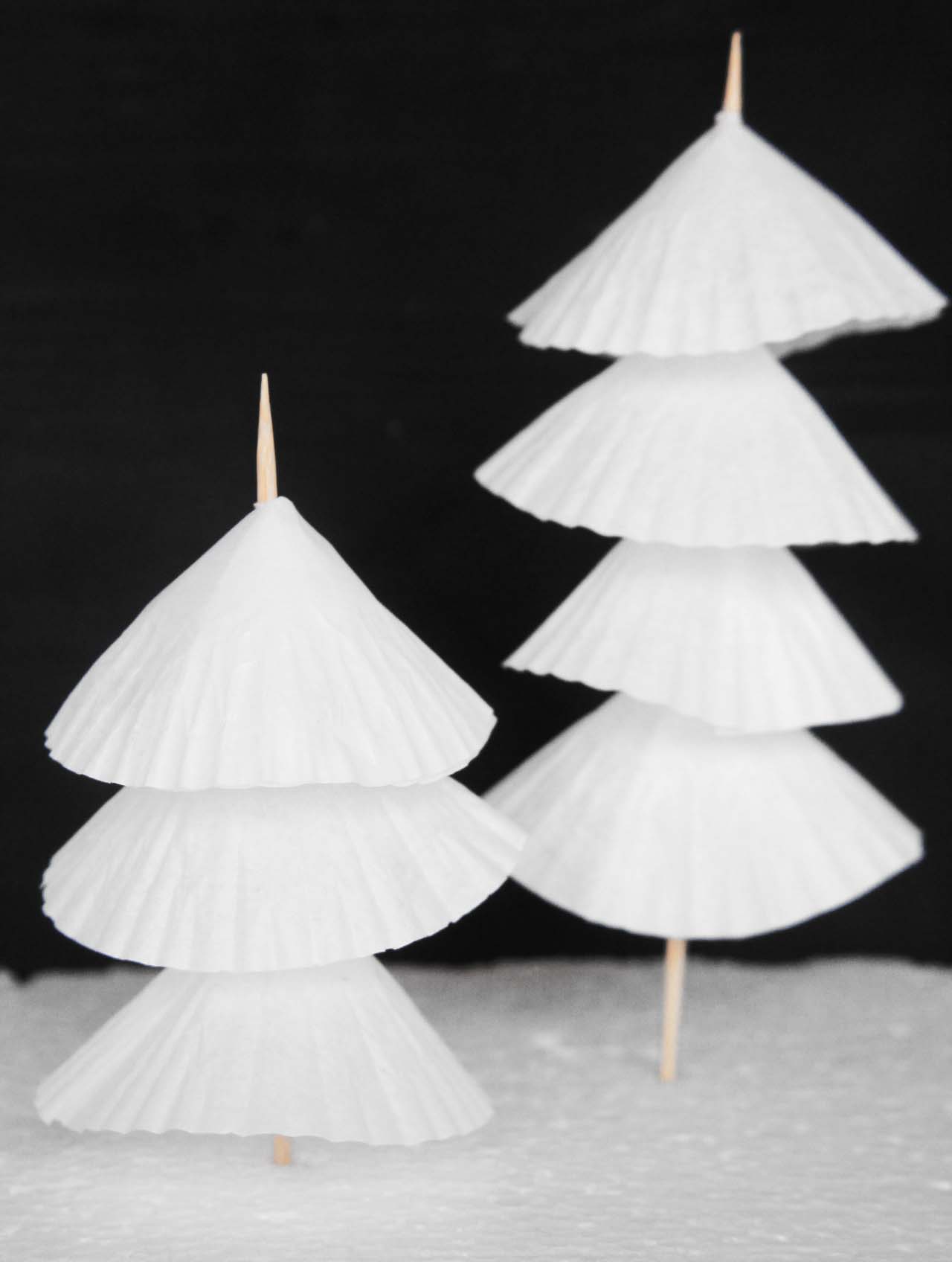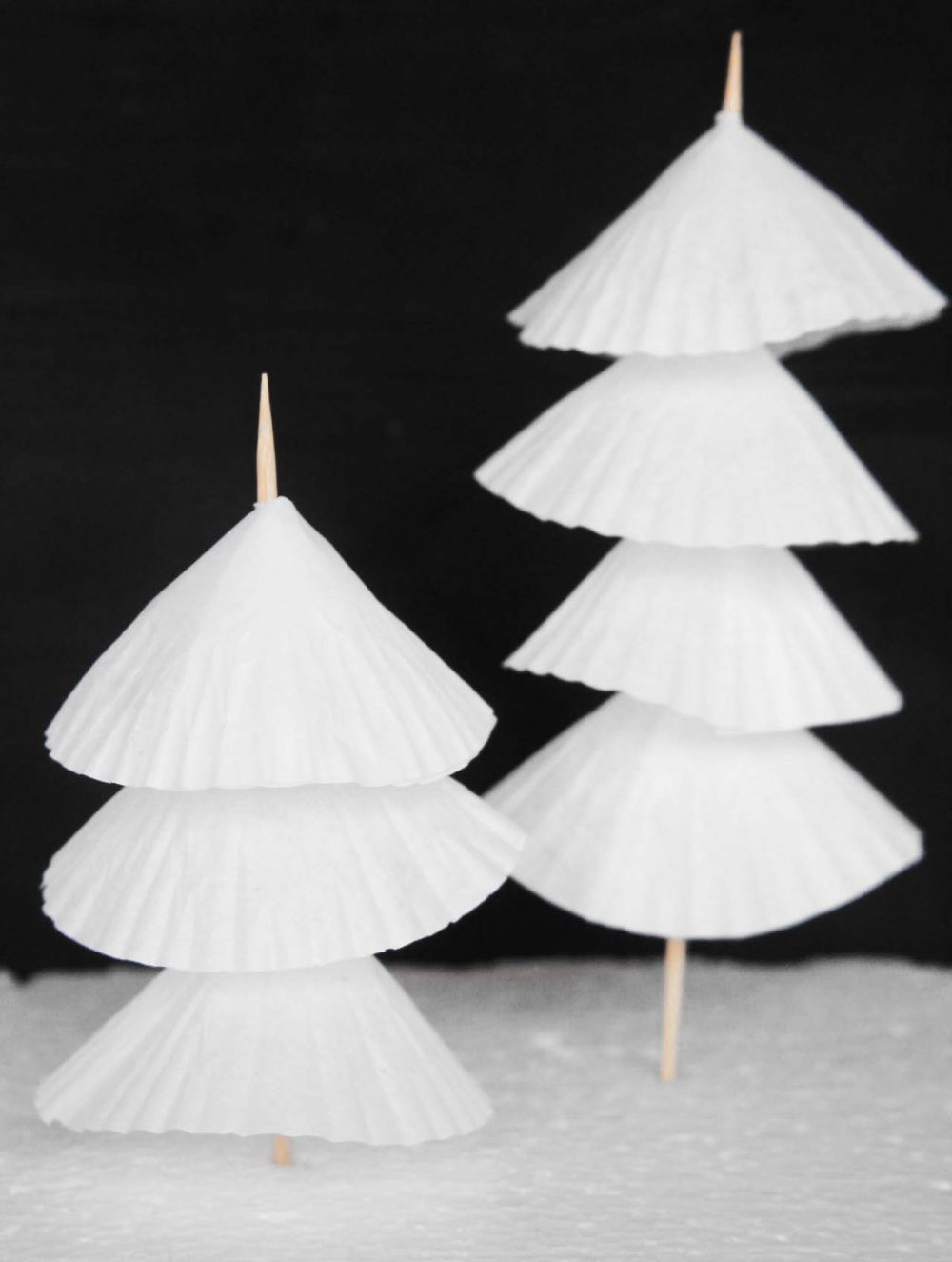 These homemade Christmas decorations are gorgeous and only take a couple of materials you most likely have on hand already: cupcake liners and toothpicks or bamboo skewers. So inexpensive and simple to make, perfect for a tight budget so you won't have to break the bank at Christmas! Here's how to make a paper Christmas tree in just a few quick steps.
Paper Christmas Tree Decorations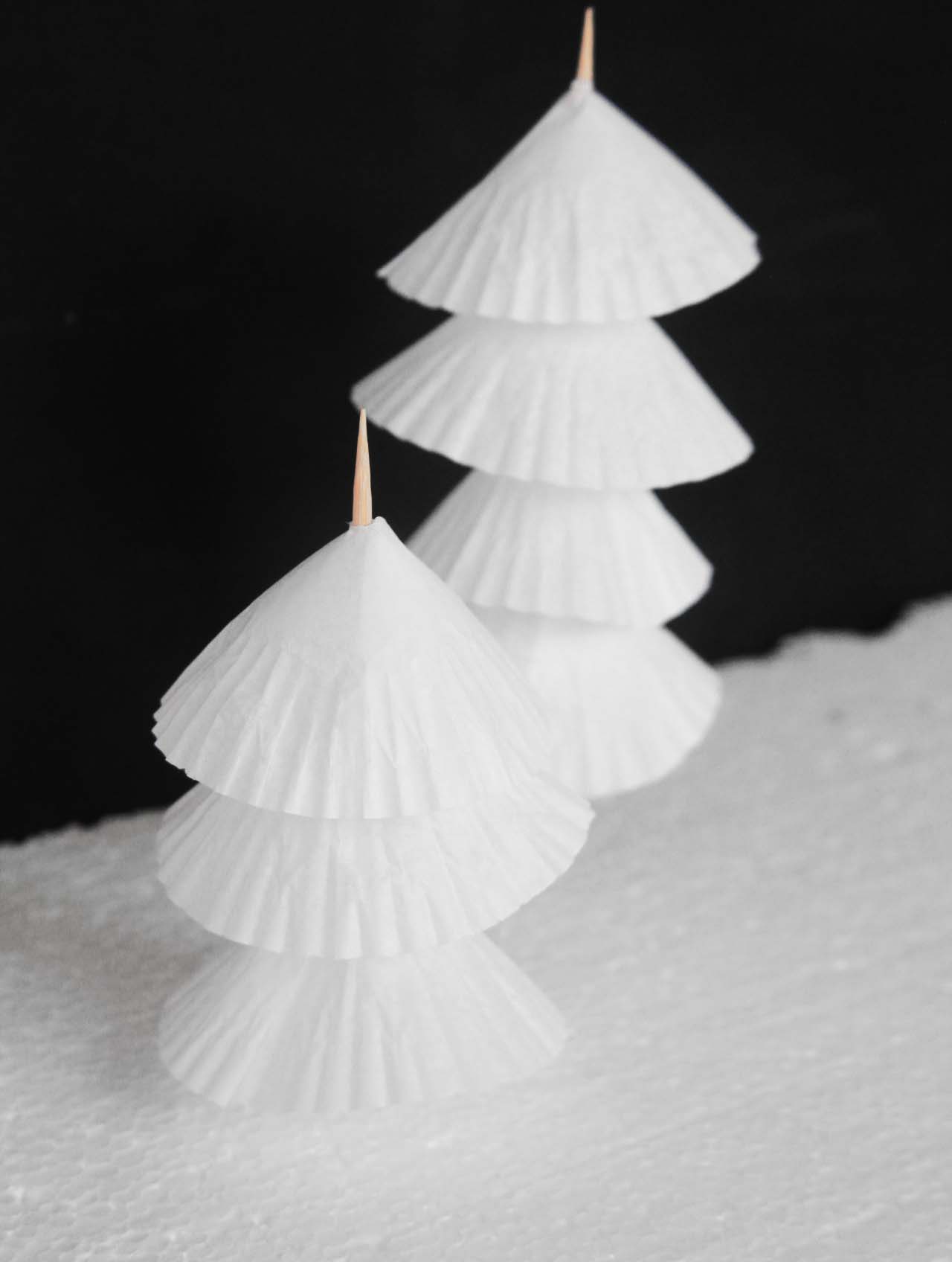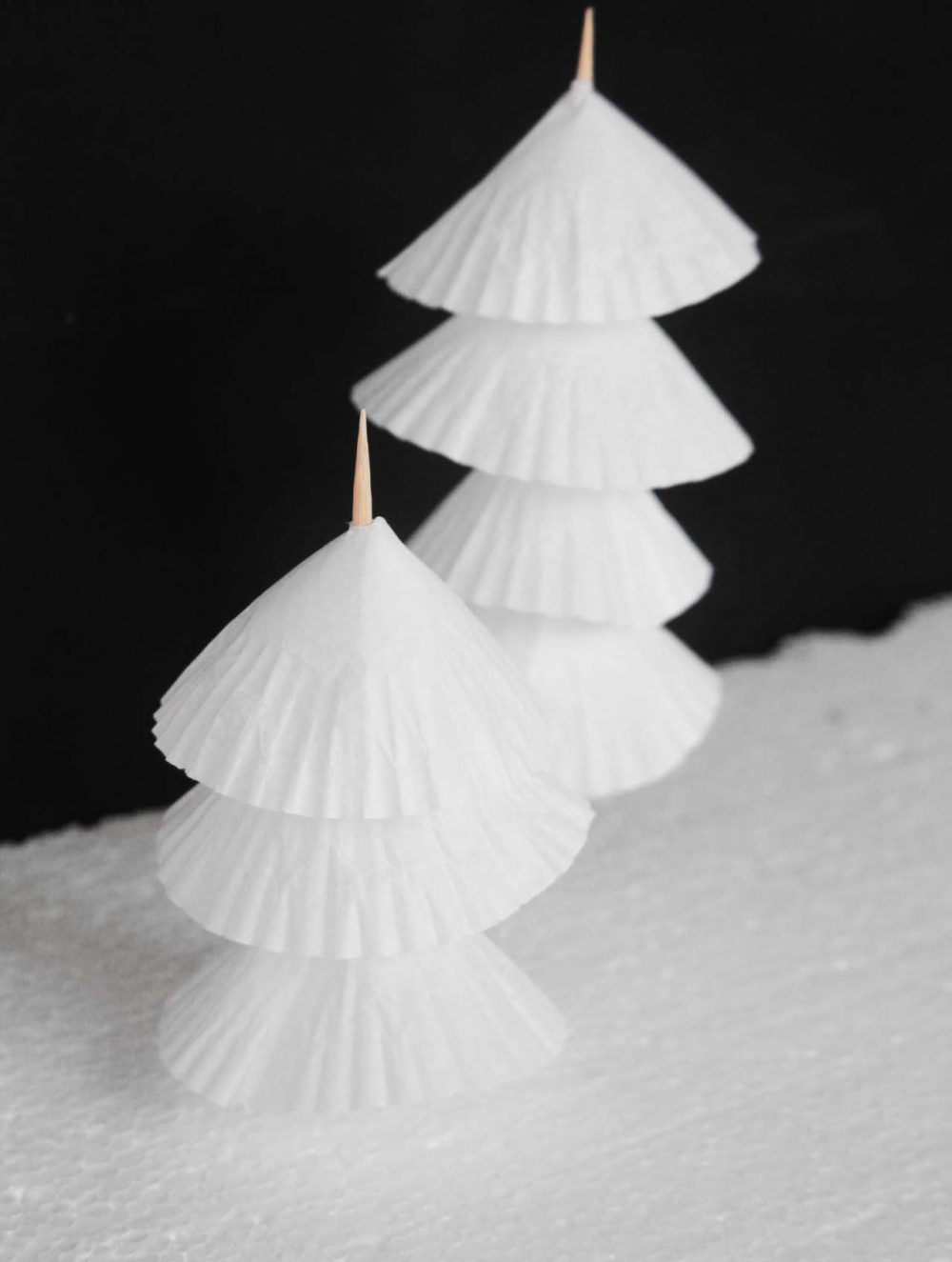 Materials:
cupcake liners (I believe paper coasters will be easier to handle so I recommend using those if you have any)
toothpicks for small trees and bamboo skewers for larger ones
scissors
glue
tiny elastics
hot glue – optional
polystyrene to display the trees
Directions:
Make the cupcake liner as flat as possible.
Using your scissors, cut through the liner, stopping in the middle of the liner.
Overlap the ends to see where you need to apply glue.
Apply glue to the bottom end, place the other end over and lightly press. Allow to dry before moving to the next step.
Stick a toothpick or bamboo skewer through the middle of the liner.
Wrap a tiny elastic around the skewer and gently push until it meets the liner. The elastic will hold the liner in place and prevent it from sliding. If you want to be extra safe, apply a tiny drop of hot glue.
Continue until you're happy with the number of liners.
Stick the skewers to a polystyrene board to display.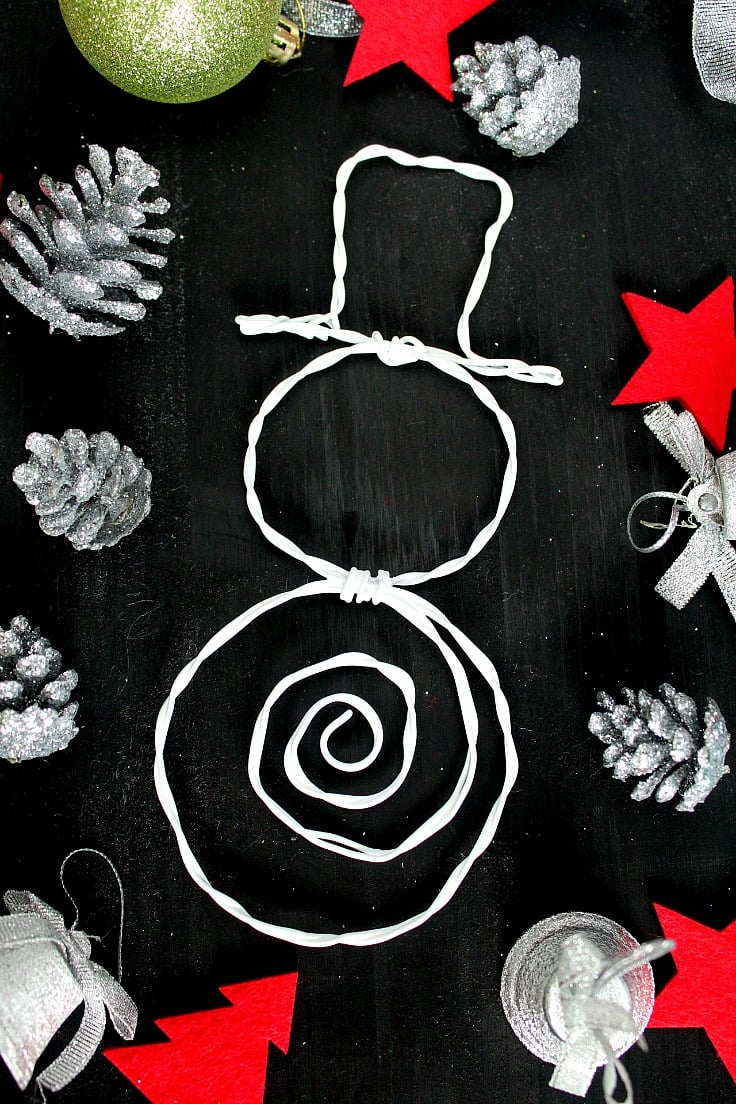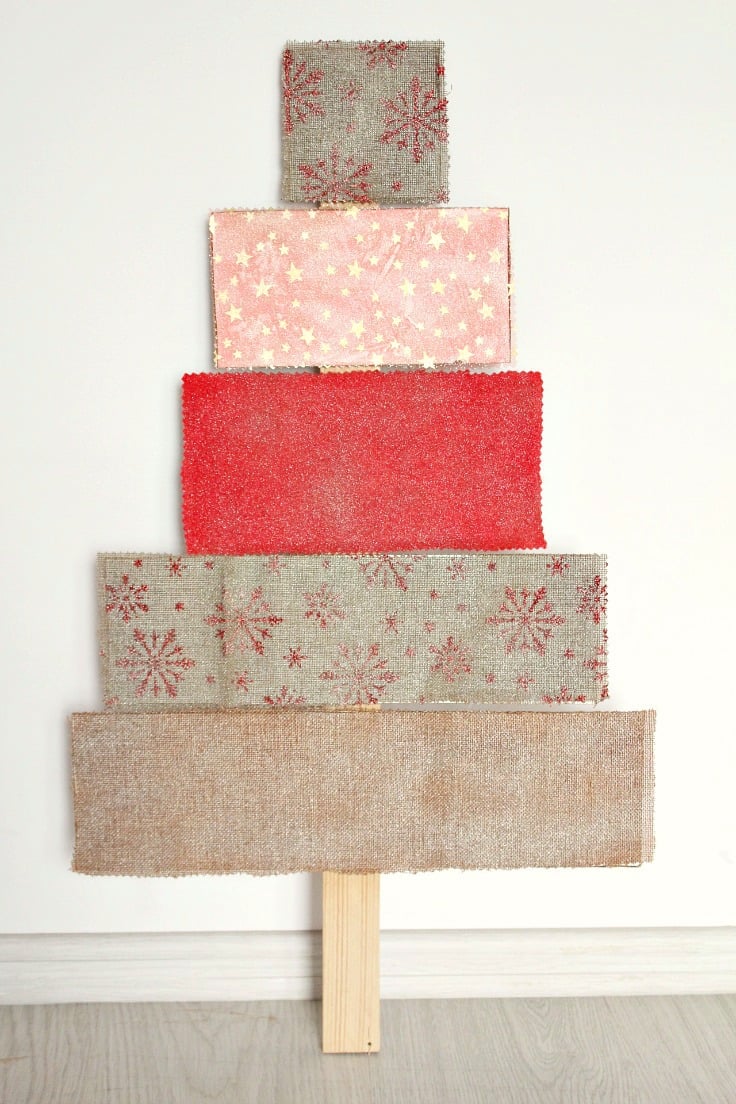 Most Popular Craft