Make the recipe now
Easy oven roasted potatoes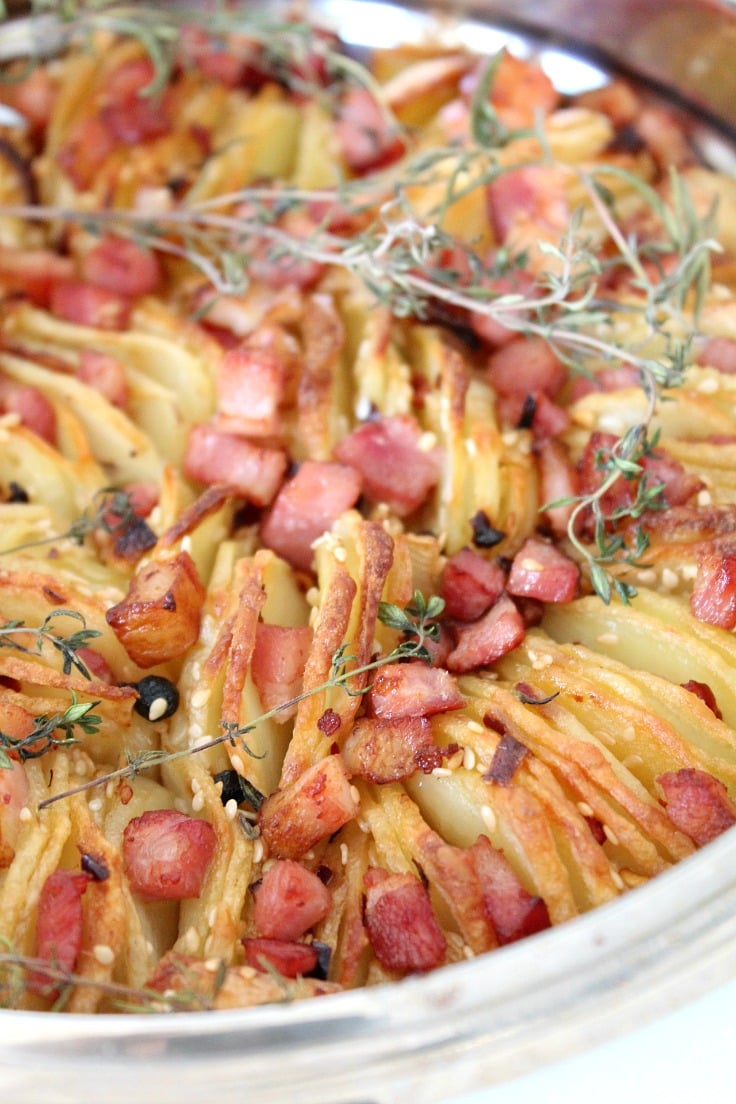 Ingredients:
5 tablespoons butter, melted
5 tablespoons extra-virgin olive oil
10 medium russet potatoes, peeled
Coarse salt
1 small onion, peeled and very thin sliced julienne
1/4 teaspoon red pepper flakes (optional) (I used them only on half the potatoes because I was gonna serve this dish to my 4 years old too)
a few fresh thyme sprigs
a couple of fresh rosemary sprigs
1/2 teaspoon black peppercorns
About 80 g = 3 oz bacon, cubed
Round 9″ baking dish
Directions:
Mix oil and melted butter in a small dish. Set aside.
Brush a round baking dish with a little of the butter/oil mixture.
Preheat oven to 375 F = 190 C.
Slice the potatoes as thin as possible, crosswise (the thinner, the crispier).
Arrange potatoes in circle in the baking dish.
Wedge onions in between potato slices.
Brush more butter and oil mixture.
Sprinkle salt, pepper flakes, peppercorns and sesame seeds.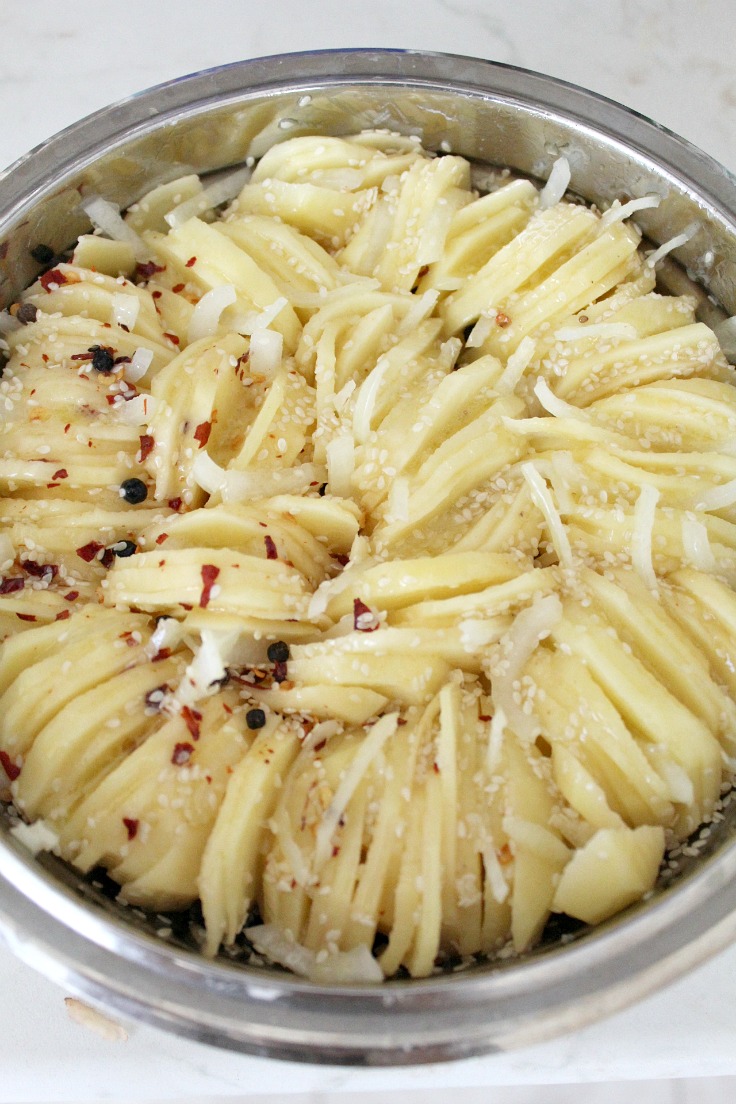 Bake for 1 hour and 25 minutes uncovered. While baking, check potatoes every 1/2 hour and brush more oil/butter mixture. Separate the slices with a knife if you need to. Depending on your oven you may need to adjust the oven temperature.
While potatoes are baking, brown the bacon in a skillet. Drain on a paper towel. Set aside.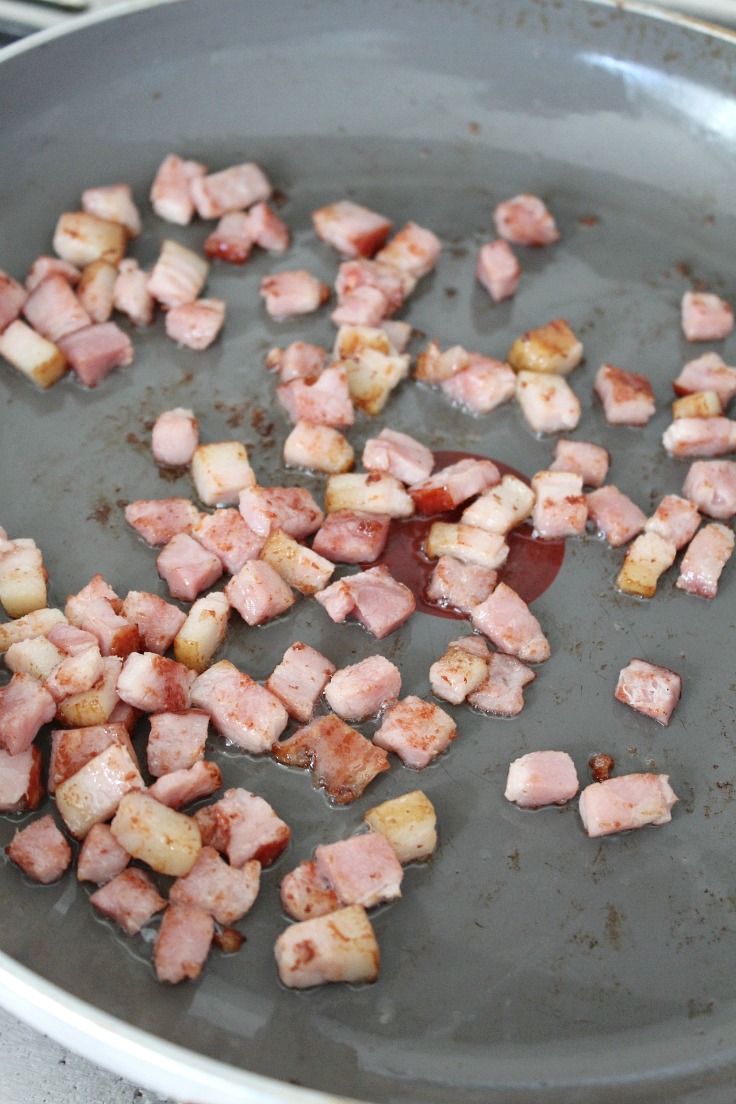 Remove potatoes from oven.
Sprinkle bacon and stuff some throughout the potatoes too.
Lay the thyme and rosemary sprigs on top of potatoes.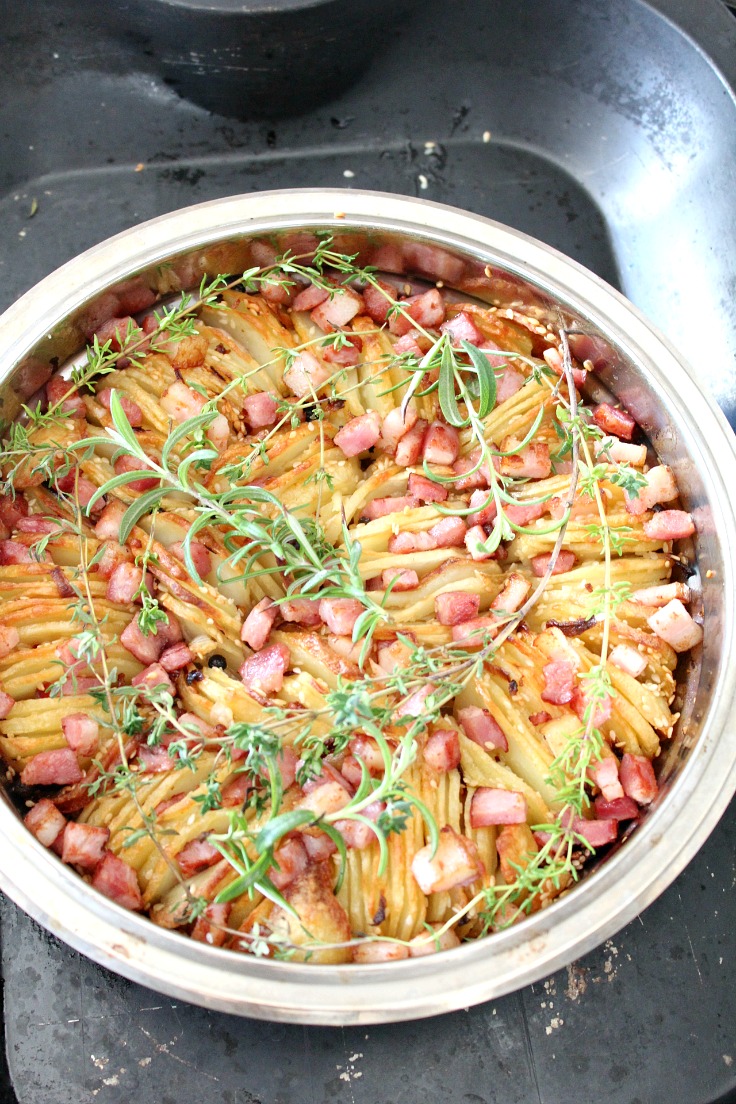 SEE MY MOST RECENT VIDEOS HERE
Bake for an additional 35 minutes
Remove from oven.
Sprinkle on a little more salt.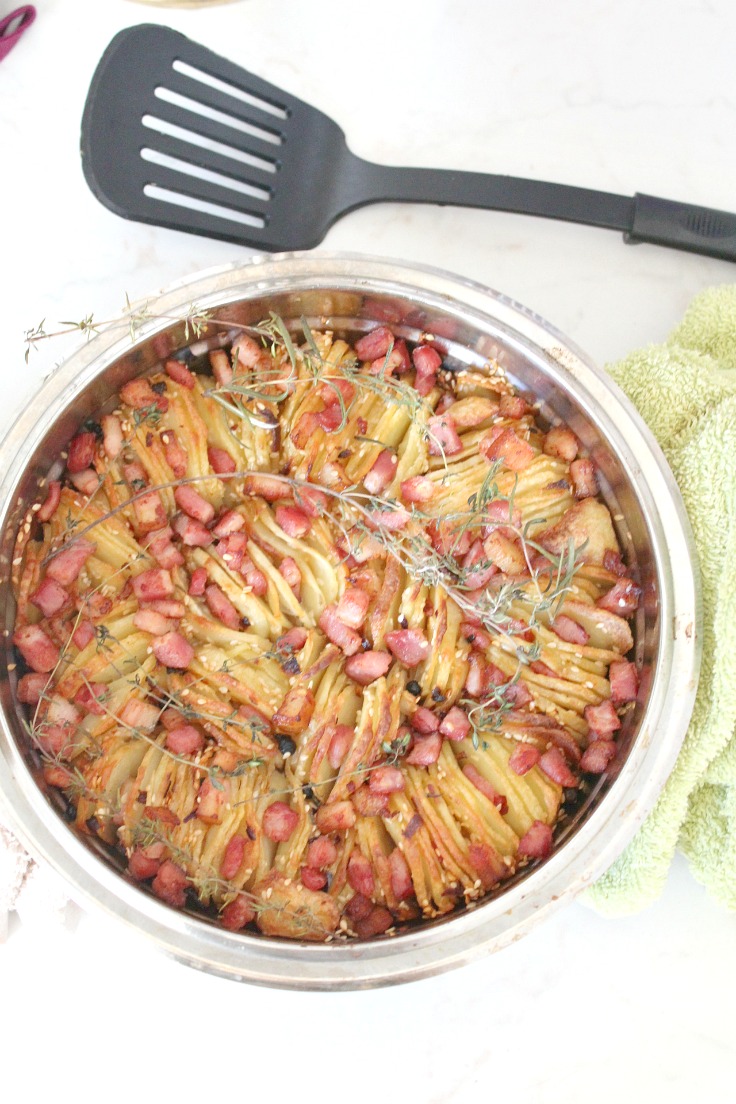 Serve immediately, simple or with sour cream. Make this a main dish by serving it with a bowl of salad.
If you liked this recipe I hope you're gonna give it a try soon and I would love to see the end result so please share photos! Here's a recipe card to save and print this later.
Most popular recipes: