These gorgeous mini apple rose tarts are the bomb! Super eye catching, this apple roses recipe is probably one of the easiest recipes you'll ever make!
Apple Rose Puff Pastry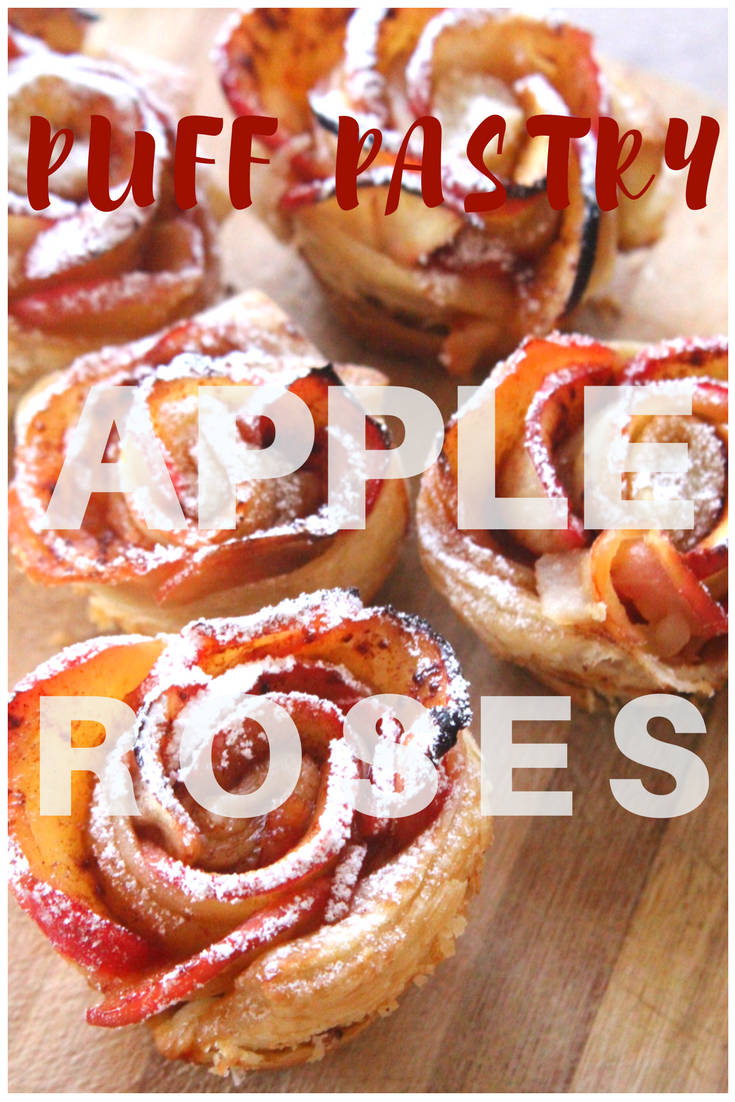 Ellie is super crazy about puff pastry lately, she's basically developed an addiction! So I thought I could use the opportunity and make her eat more fruit! Sneaky, huh? And this super yum and quick apple roses recipe was sure to be a huge hit because well…just look at these adorable roses!!

SEE MY MOST RECENT VIDEOS HERE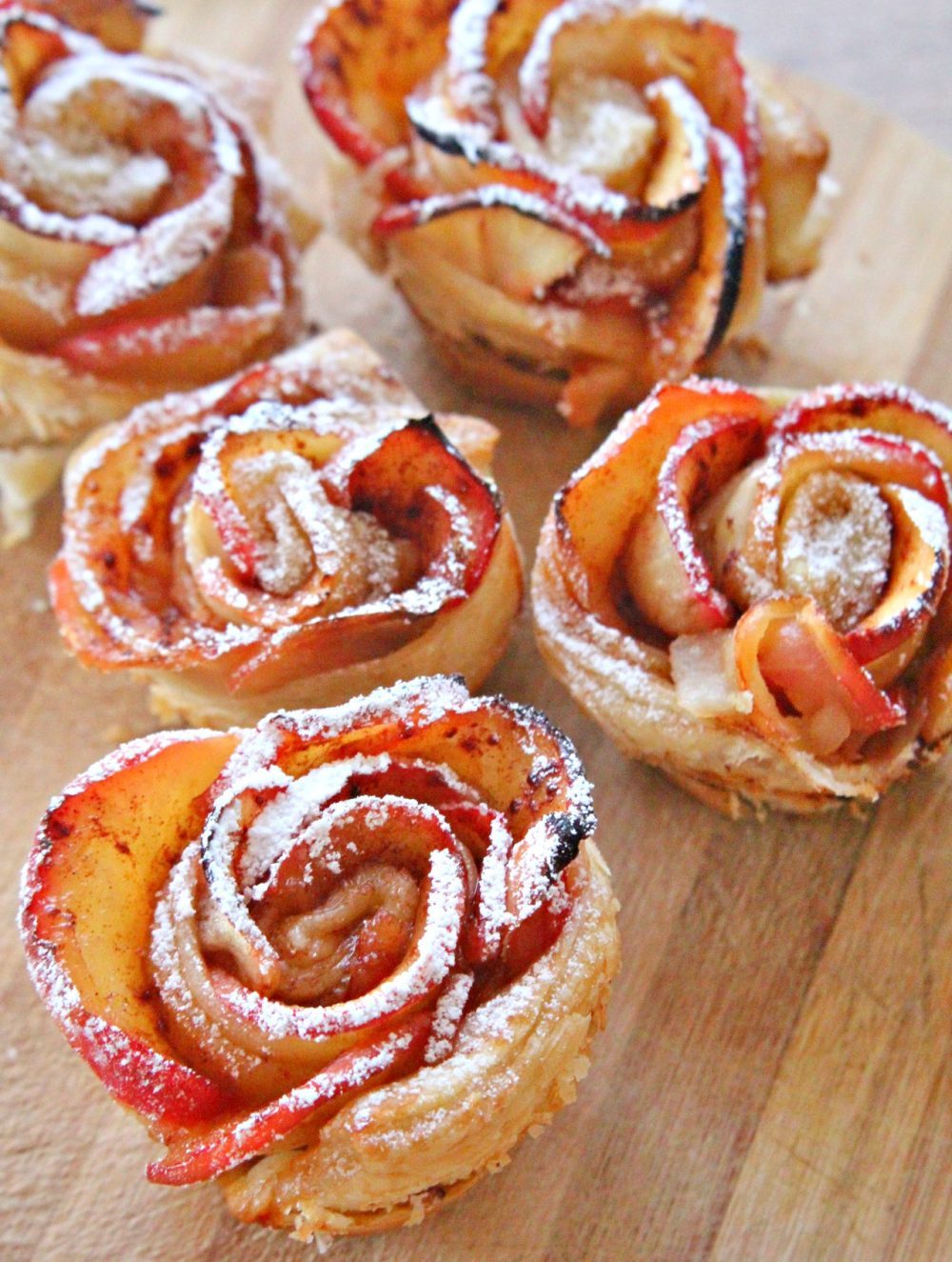 I've seen these baked apple roses a few years ago in a baking class and always wanted to make them. I knew these apple rose tarts are so insanely easy to make, this could barely be called a recipe. And I also knew they taste heavenly and smell absolutely fabulous! But for some strange reason I never did, don't ask me why, I just kept forgetting! I'm not a Spring chicken anymore, you know!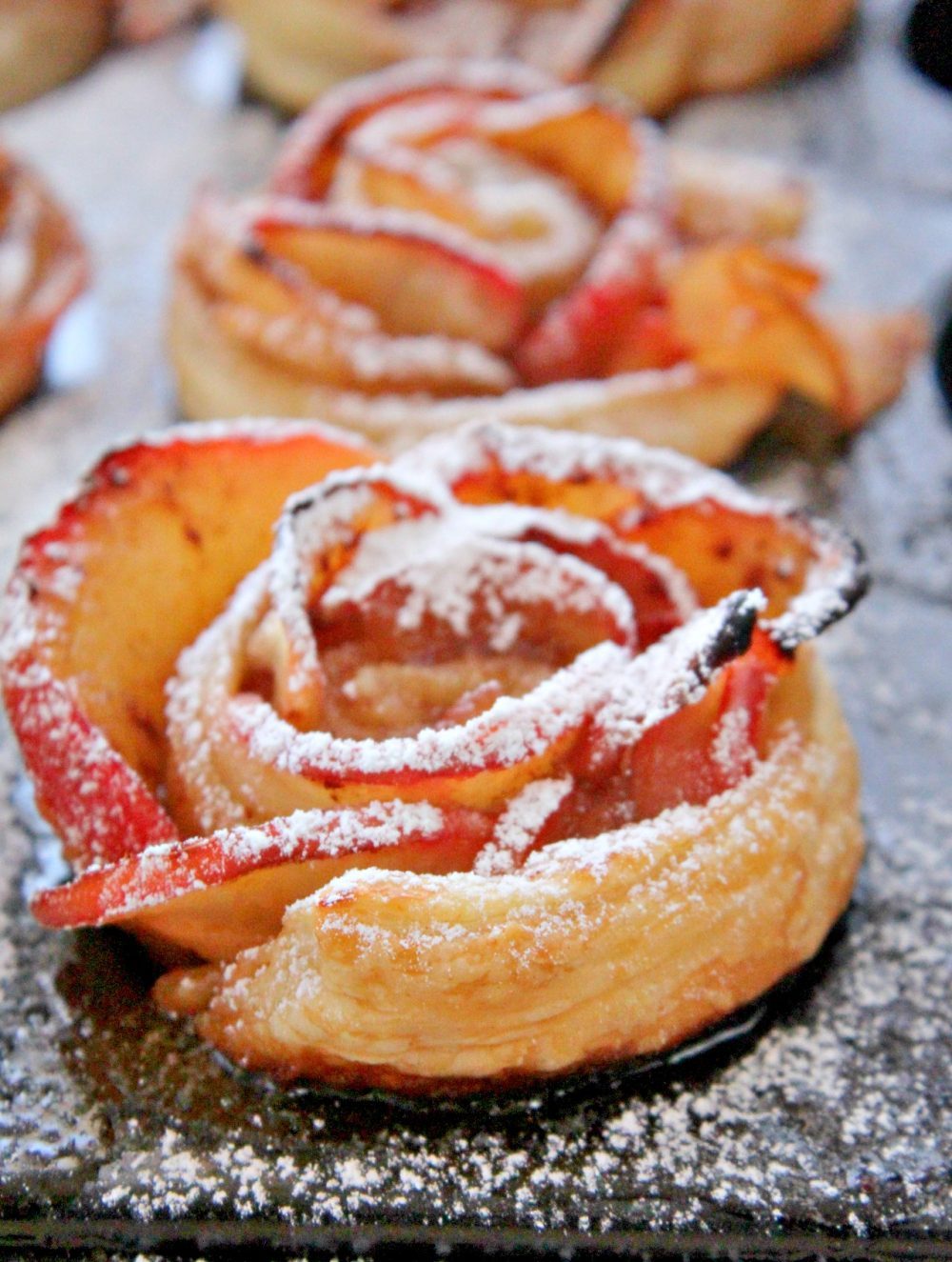 This apple roses recipe is super yum and super eye catching and make a great holiday dessert or even a fun breakfast idea! As these apple roses look like a million bucks, they could make an amazing party dessert too, your guests will be in awe!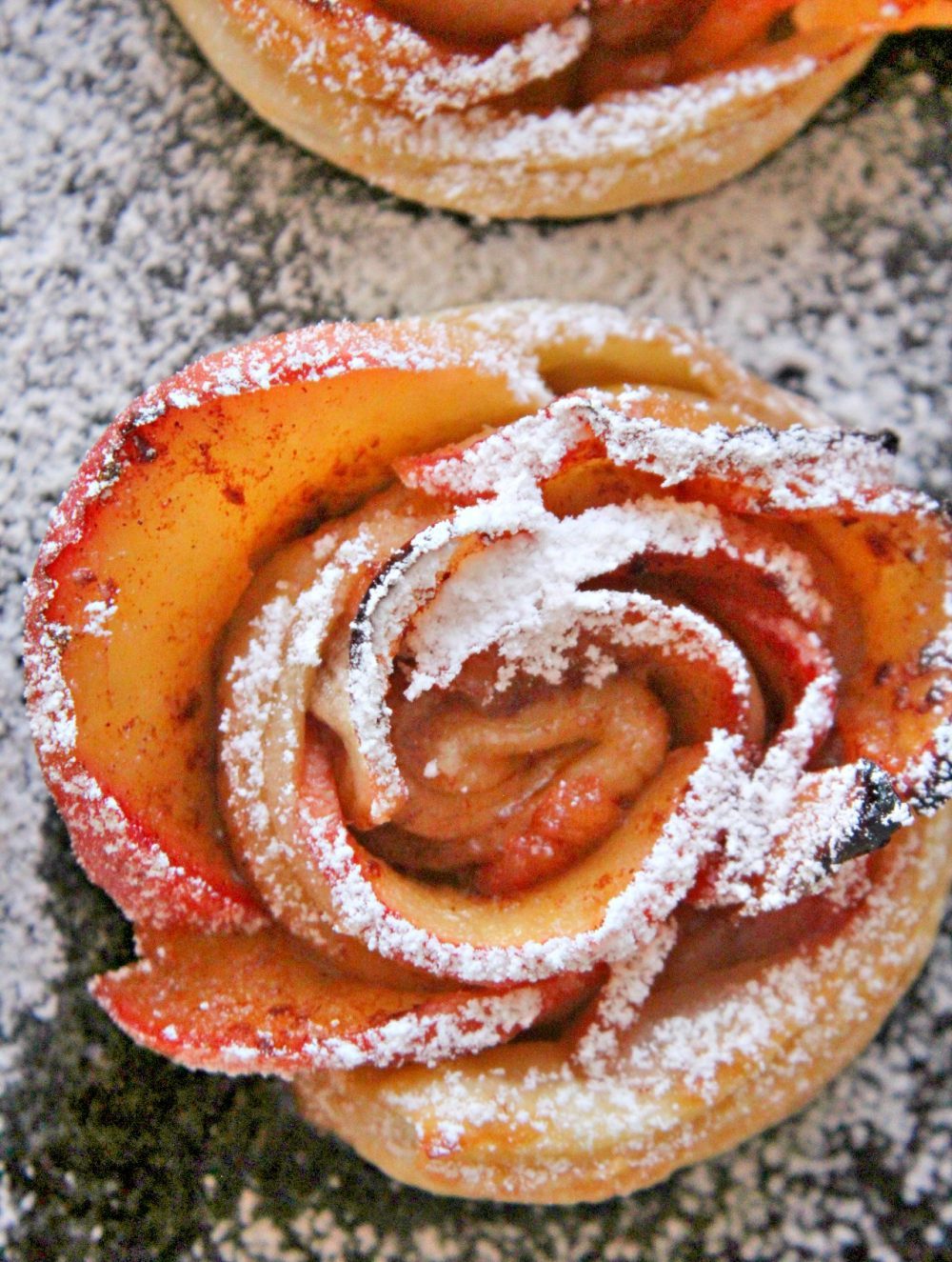 The best part is, you don't need to be a pastry chef to bake this delicious, easy, great looking apple roses recipe! This fancy looking apple rose tart recipe may seem complicated but it's so simple to make and comes together in just a few minutes, you won't believe your eyes! Here's how to make apple roses.