Autumn animals activities pack
Article may contain Amazon & affiliate links. As an Amazon Associate I earn from qualifying purchases at no additional cost to you.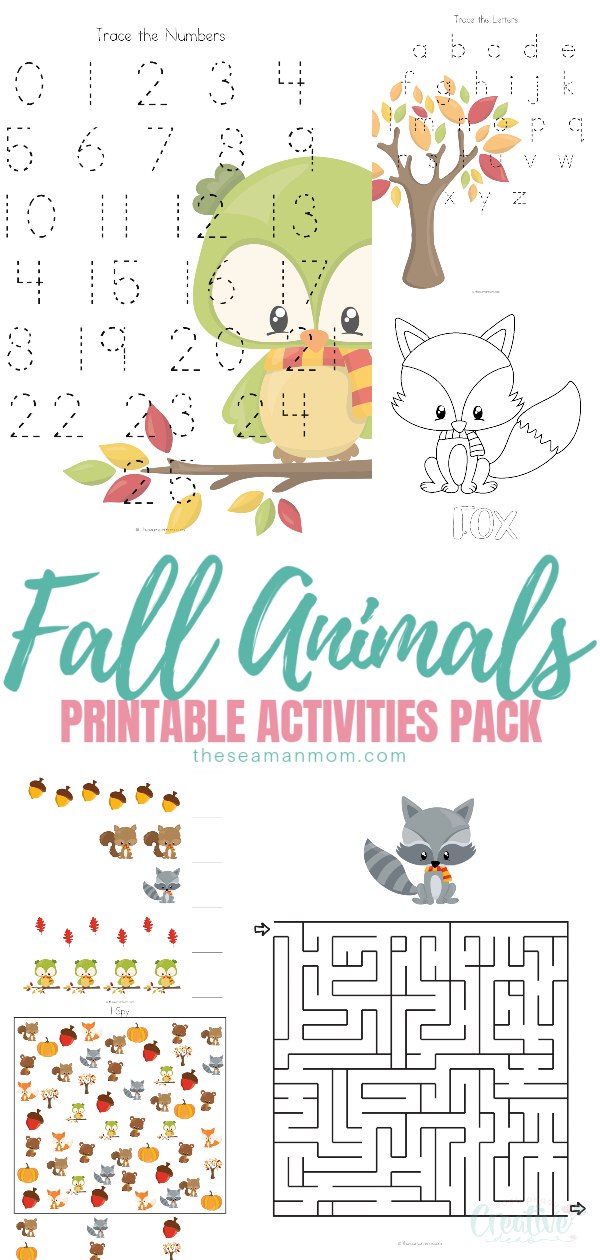 Have you been looking for autumn activities or fall games for kids? This fall worksheets pack has a lot of content developed around autumn animals activities, to keep kids entertained, while learning about fall animals, tracing letters, counting, drawing and more!
Animals worksheets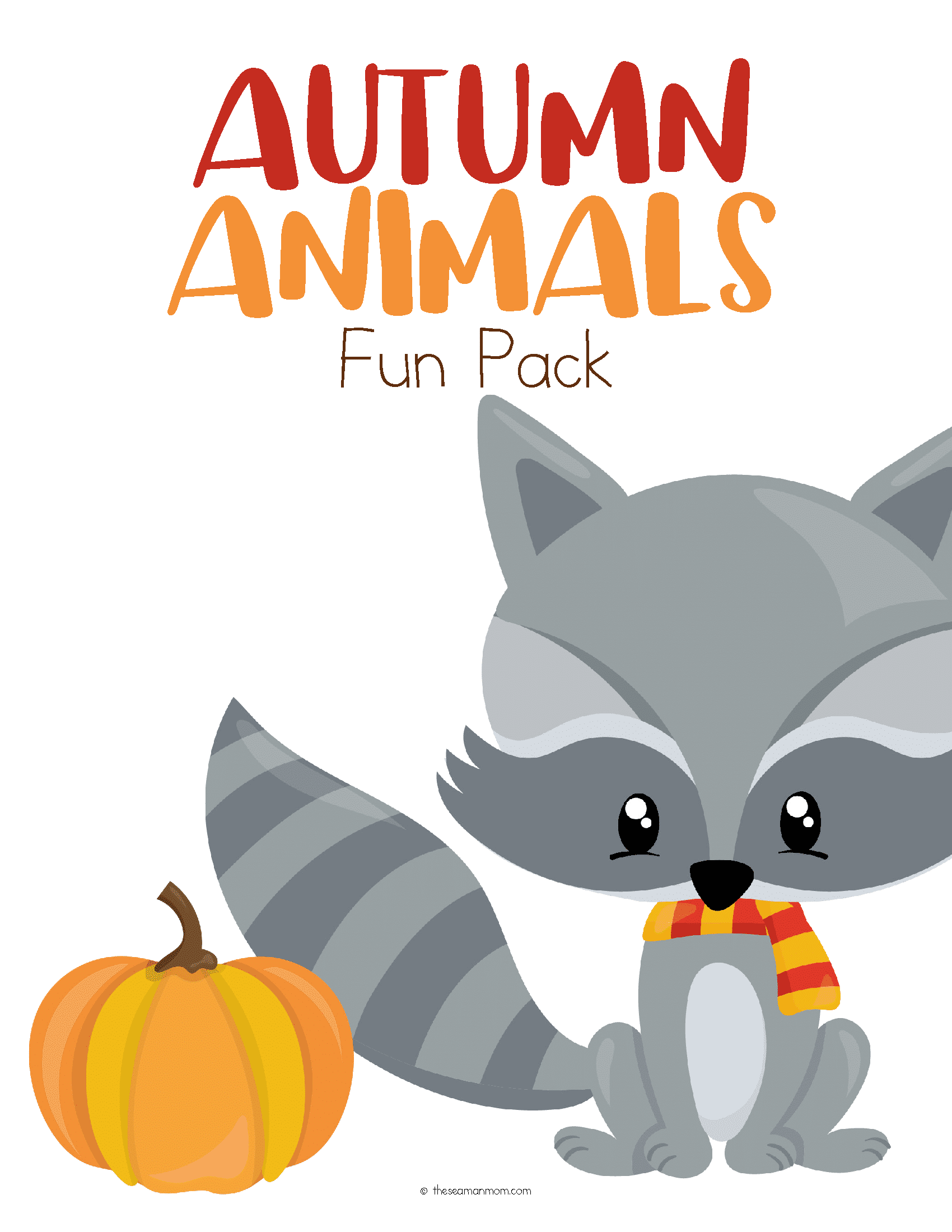 Fall is here and, as the nights get longer and the days shorter, outdoors activities are less and less popular. The cold evenings send us all inside earlier than we'd like, with not much to do! But all these autumn animals activities are a great help in keeping your kids engaged, interested in new information and having fun, at home or in school!
More kids activities:
These autumn animals activities are wonderful for small kids, helping them learn or improve letter and number tracing, counting, drawing, coloring inside the lines, sorting and comparing! This lovely and fun pack of kids activities sheets has a fun puzzle and a couple of worksheets where kids are encouraged to hand write all the details they know about bears and raccoons. They also get to "spy" the animals and write how many they spotted.
The animals in this worksheet are super cute and fun to look at so kids will be even more stimulated to play and work. So when rain or wind stops you from playing outside, snuggle up with these fun fall worksheets!
How this fun pack of autumn animals activities works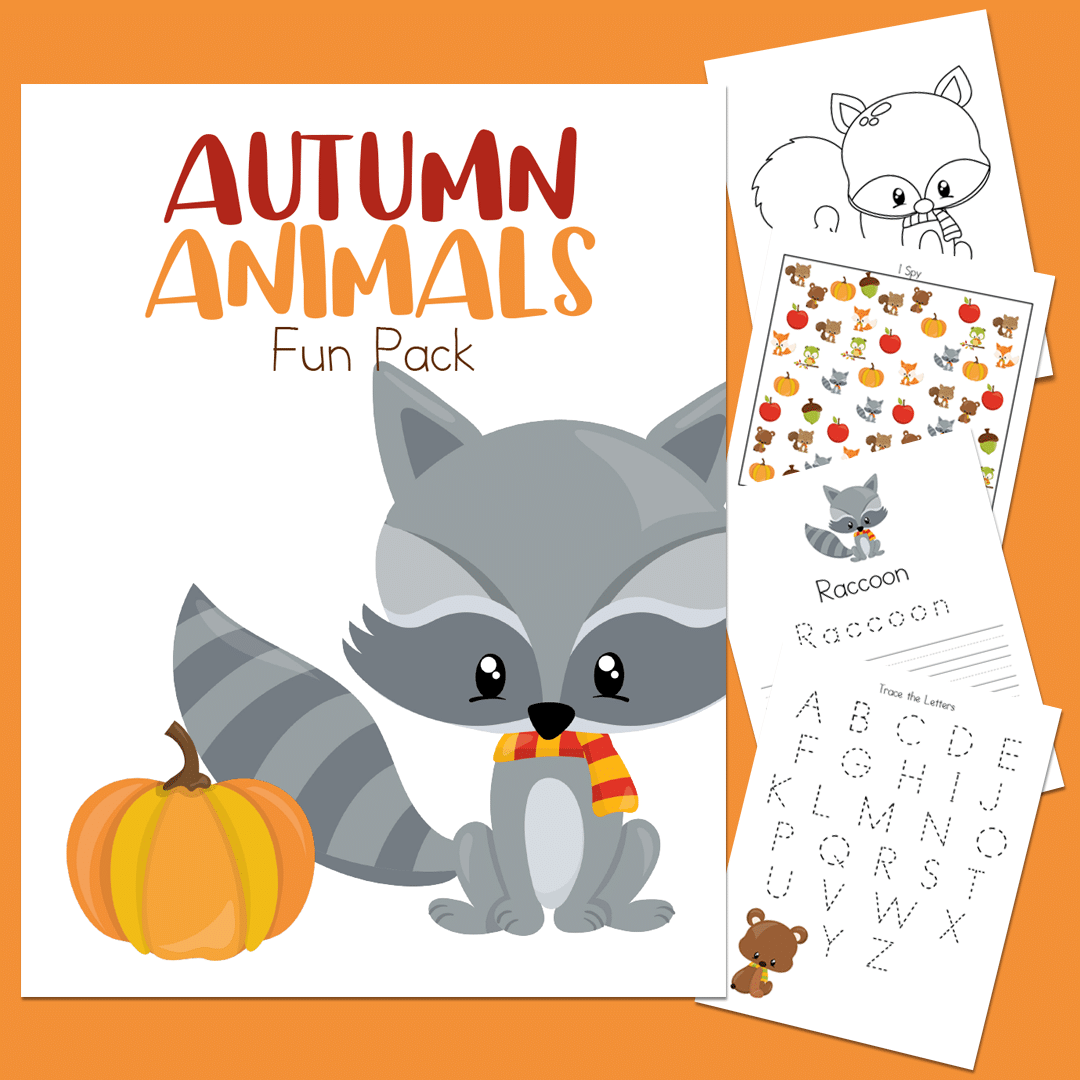 On the first couple of pages, kids get to hand trace the letters and numbers. This is a great opportunity for those who learned letters and numbers to practice their handwriting skills or to learn about letters and numbers for the ones who are just starting school.
The next pages feature a raccoon and a bear. This is where kids get the opportunity to highlight whatever information they know about these animals. Smaller kids can just talk about the animals while bigger ones can write.
The next page is "How many". Various animals, fall leaves & acorns are displayed in rows and kids need to count them and write the total of each row.
On the next page the kids get to "spy" the animals and name or write the total of each.
On the next five pages the kids get to relax with coloring pages which feature a squirrel, a raccoon, a fox, a bear and an owl.
For the next couple of pages, the little ones have to finish the drawing, featuring an apple and a pumpkin. They can color the fruit after finishing the drawing.
The next page has a fun puzzle where the kids need to help an adorable raccoon find his way out of the maze.
The last page is for sorting cards. This is where kids have to cut out the cards and sort them by size and/or type.
I am pretty confident you'll all have fun with these autumn animals activities! Please feel free to download the pack from here!
Pin to save for later