Binocular Craft With "I Spy Spring" Printable
Article may contain Amazon & affiliate links. As an Amazon Associate I earn from qualifying purchases at no additional cost to you.
Have an amazing time with your kids when you make this binocular craft! So easy, affordable and quick to make, these children's toy binoculars are enjoyable and educational and would make a great game idea for kids parties!
DIY binoculars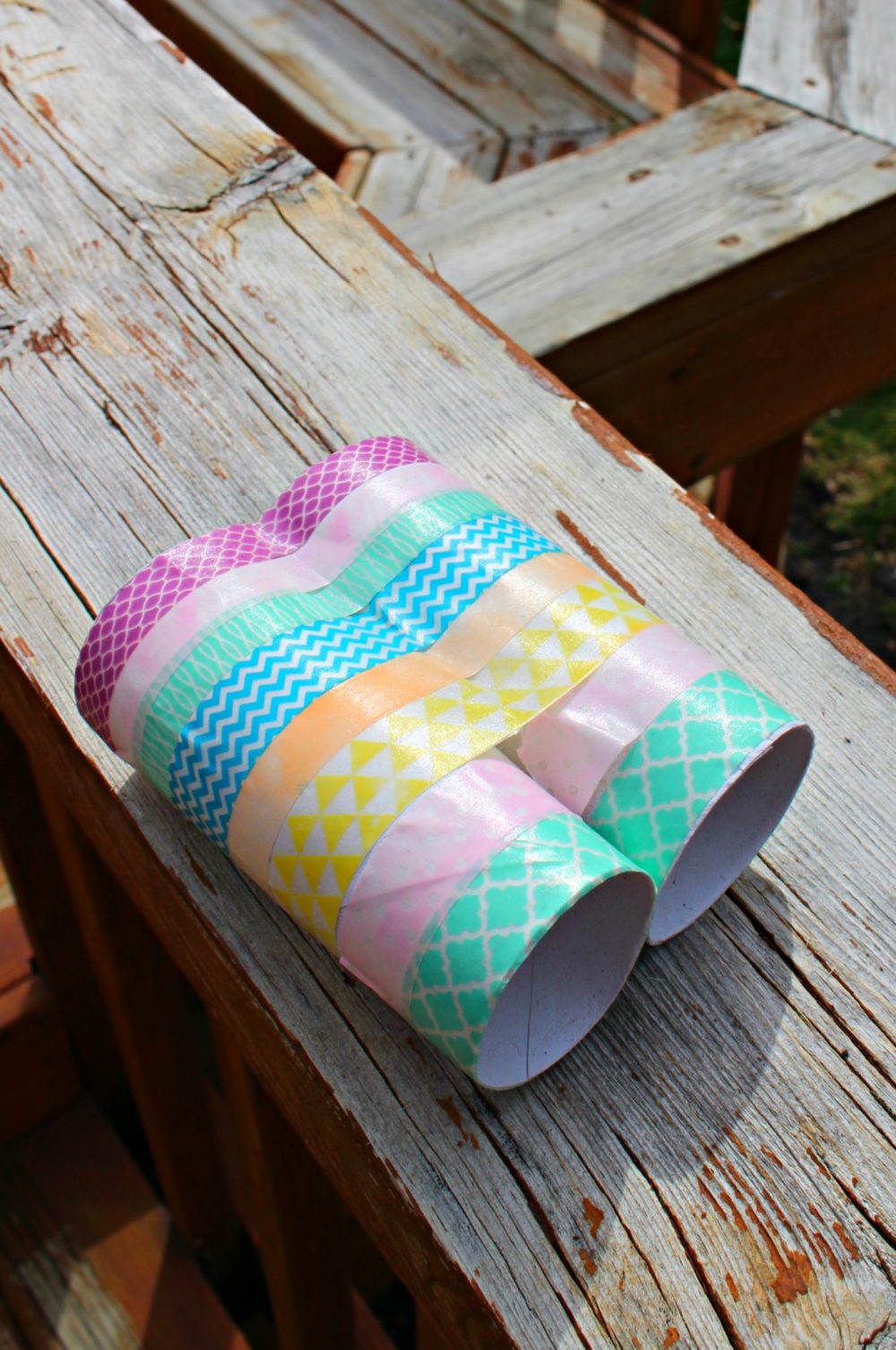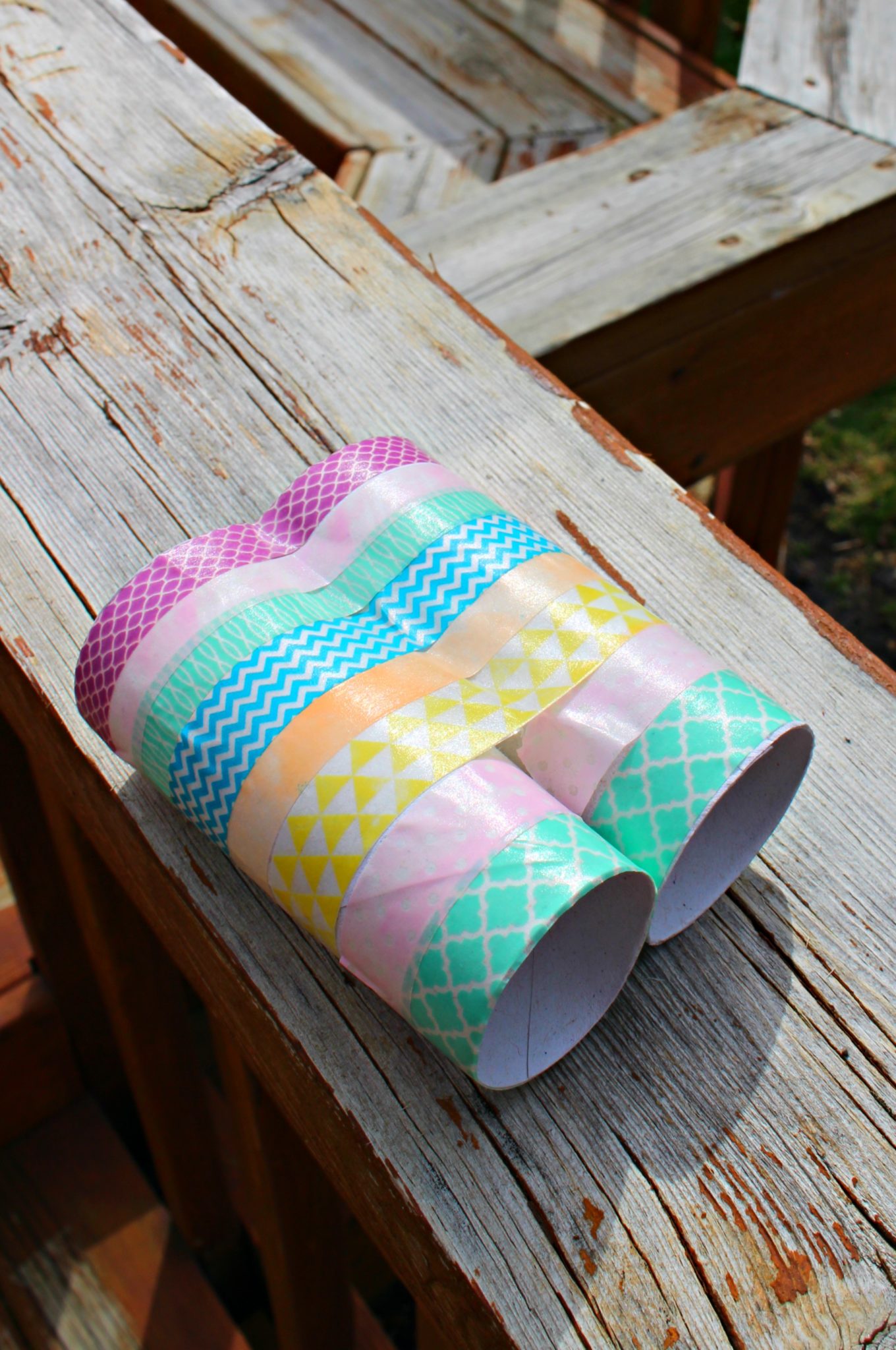 If you've been following me for a while you know I love crafting with toilet paper rolls! (make sure you're following my posts by subscribing here). This adorable binocular craft was the perfect project to put some of those rolls to a good use! If you're into spy crafts for kids these toilet paper roll binoculars are the perfect idea to make with them!
Other kids activities you might like:
You'll think I'm crazy (and you're probably right! lol) but I have a dedicated shelf in my craft cabinet for toilet paper rolls. They take up so much space as I collected so many in the last few months but never had enough time to use them all. I do have a nice home decor project in mind, but time is not my friend! Until then, I'll settle for smaller projects like these kids spy binoculars.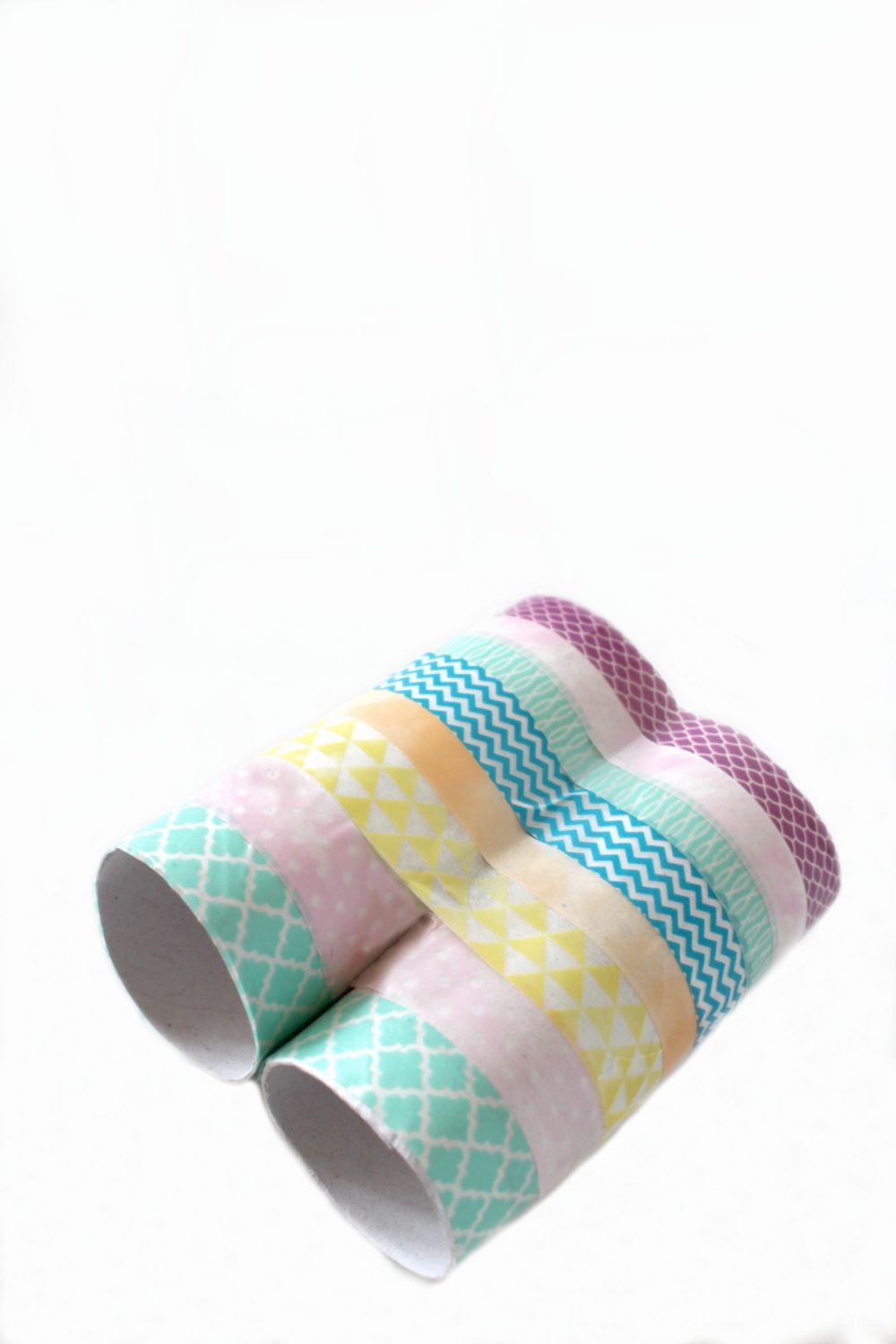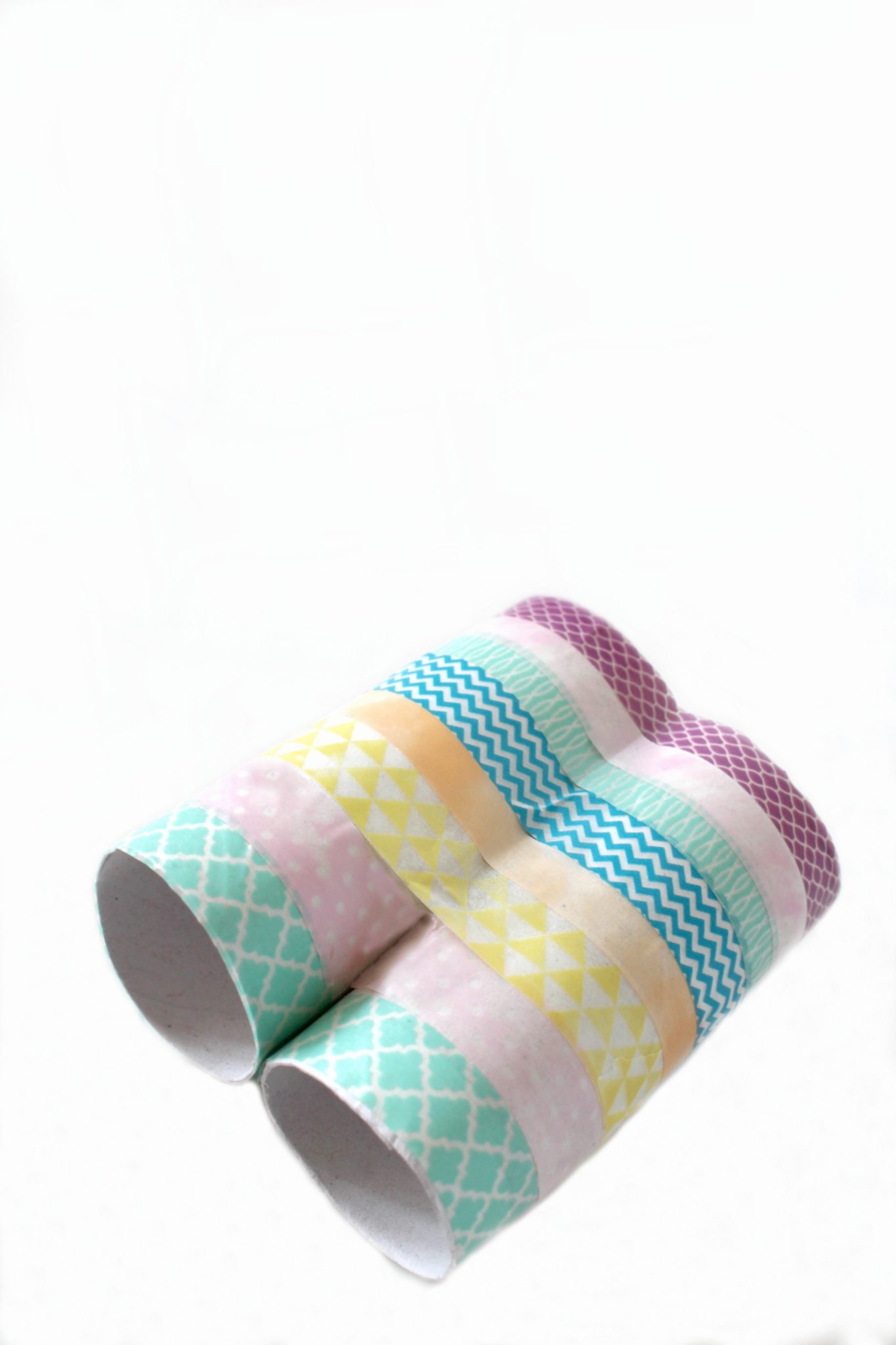 This binocular craft is not only easy and oh, so crazy cheap to make, but also makes a great opportunity to spend quality time with your kids and teach them a little about nature. There is also a free "I spy Spring" printable that you can download below and use when taking the kids outdoors to play with these paper binoculars.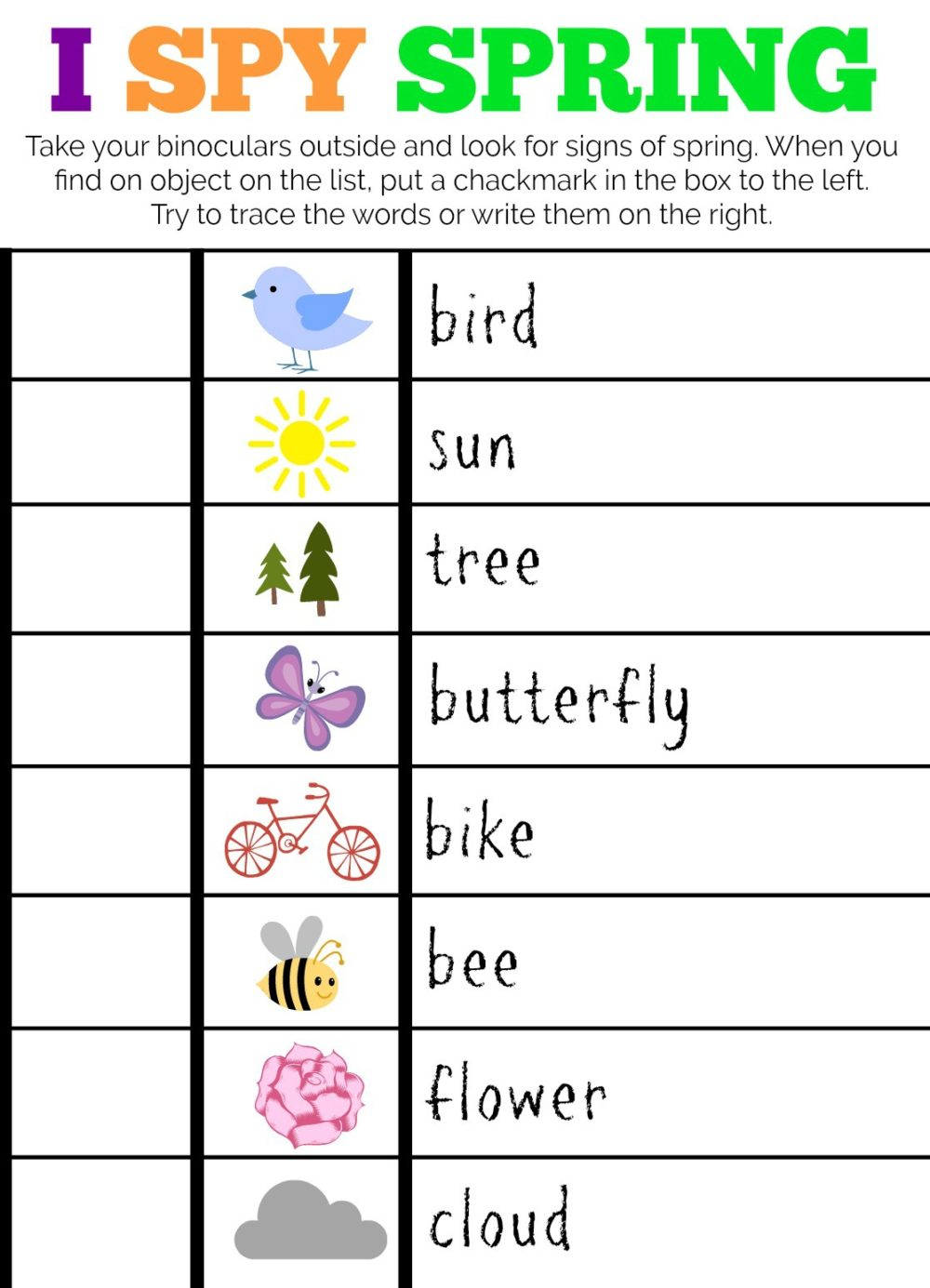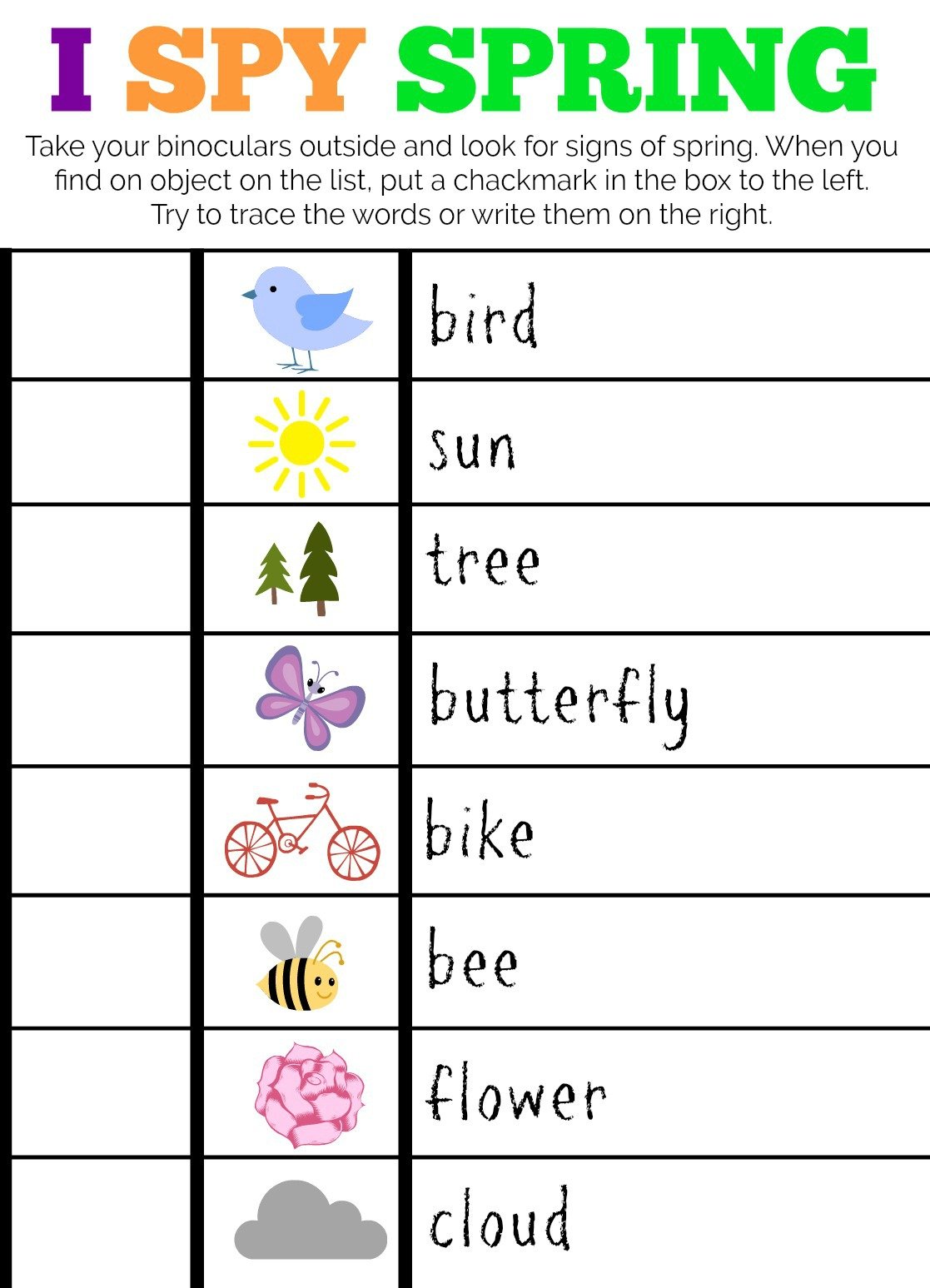 Go through all the items on the list and have them mark them off. It'll be lots of fun, trust me!
Binocular Craft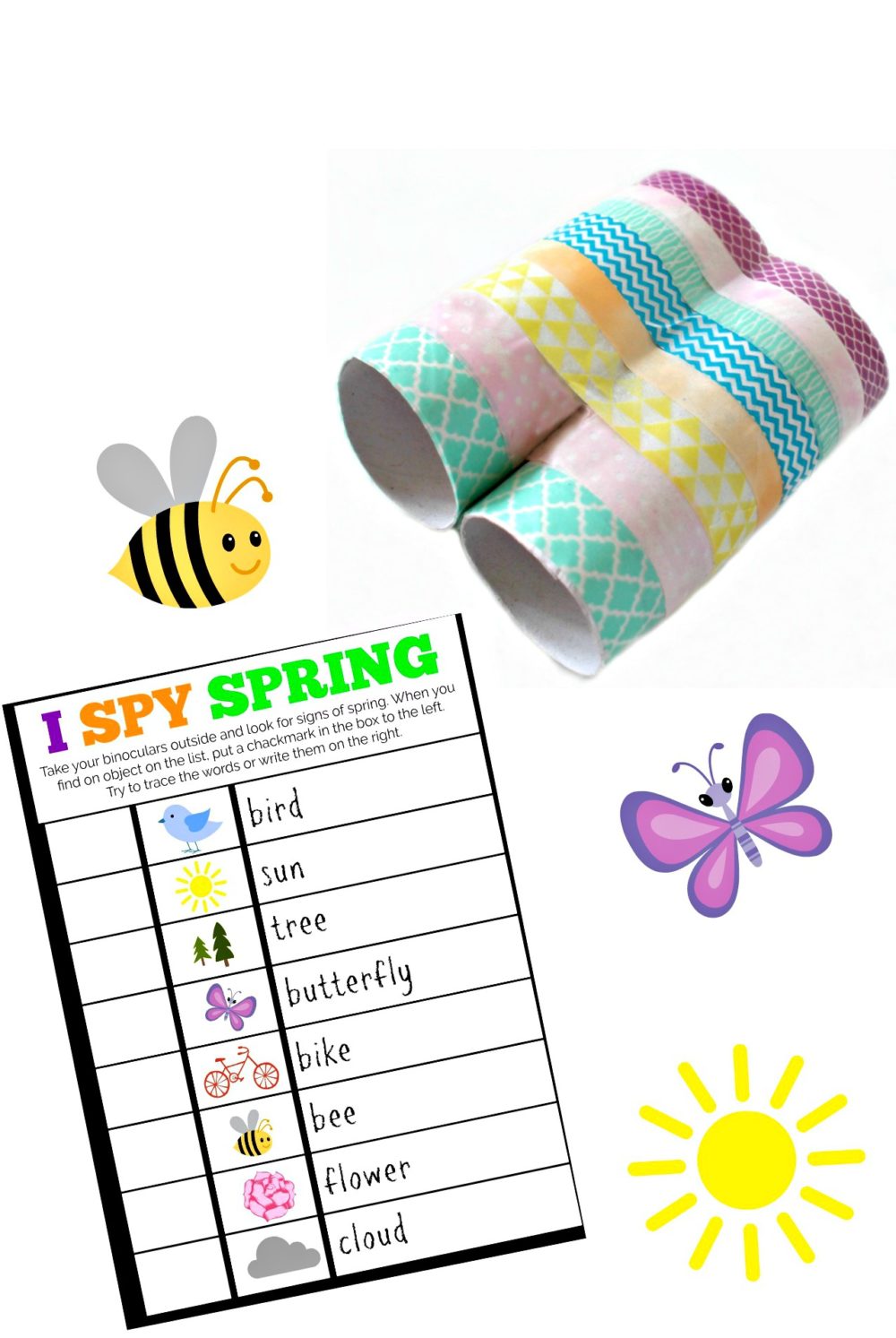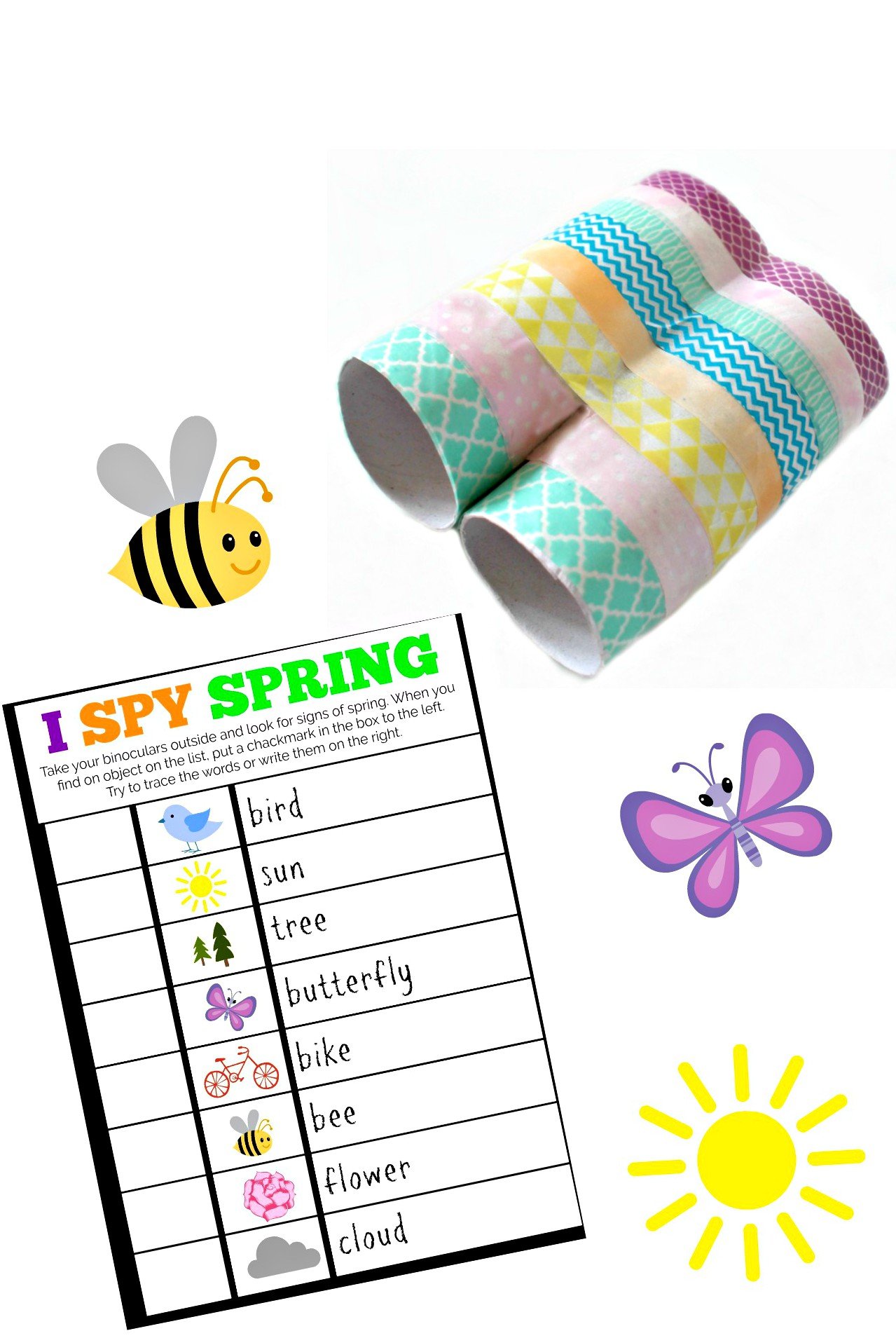 Materials:
2 toilet paper towel tubes
Clear tape
Various spring colors of washi tape
Plain white paper
Color printer
Pen, pencil, marker or crayon
free printable available to download here.
Instructions:
Take the two paper tubes and glue them together with a line of glue.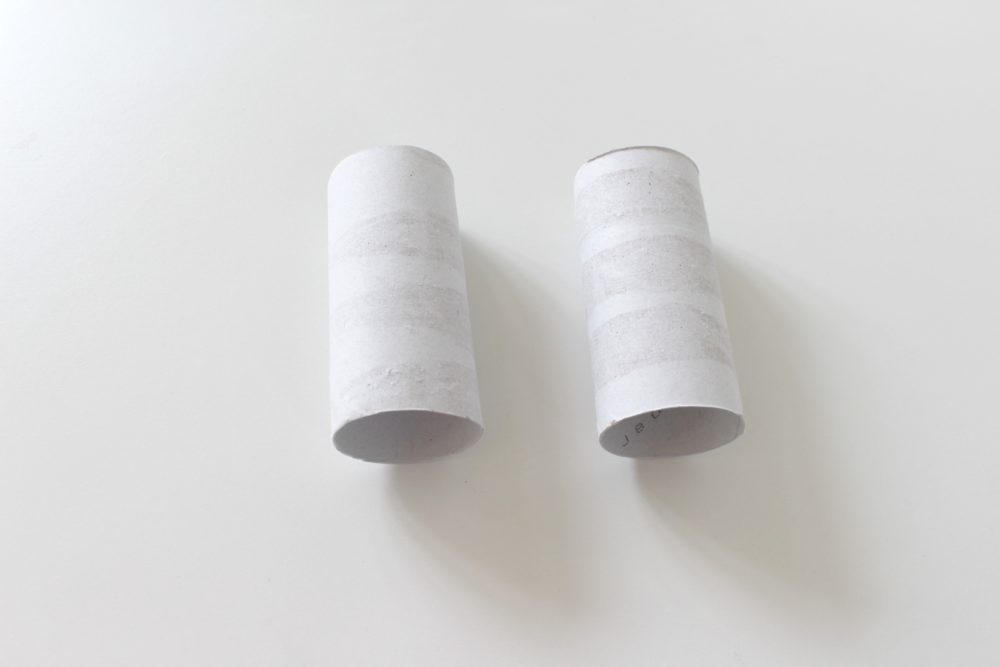 Wrap the clear tape around the center of the tubes to help hold them together.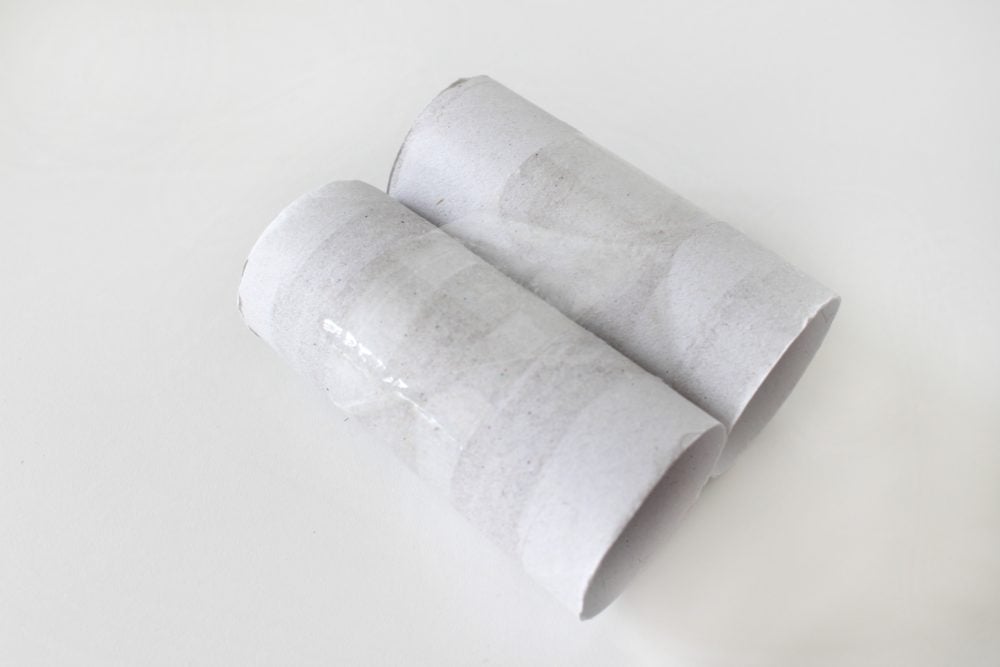 Get out your washi tape and start wrapping it around the binoculars as a decoration.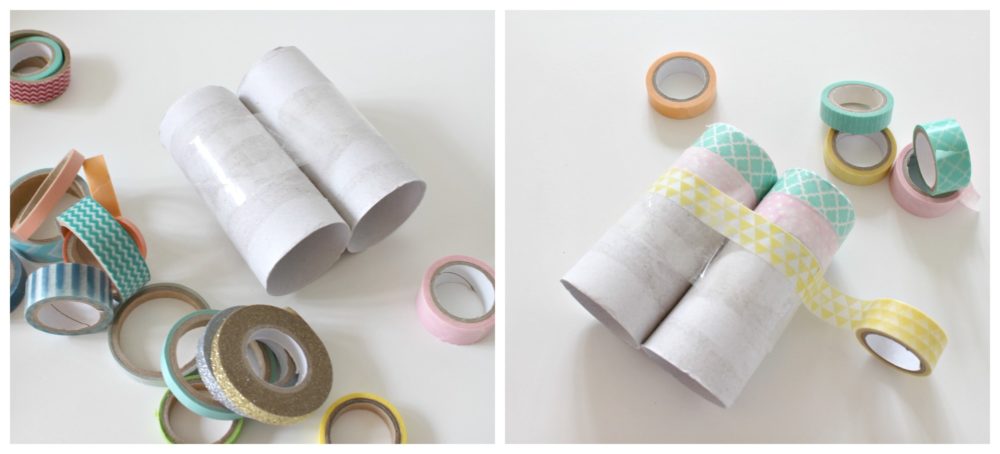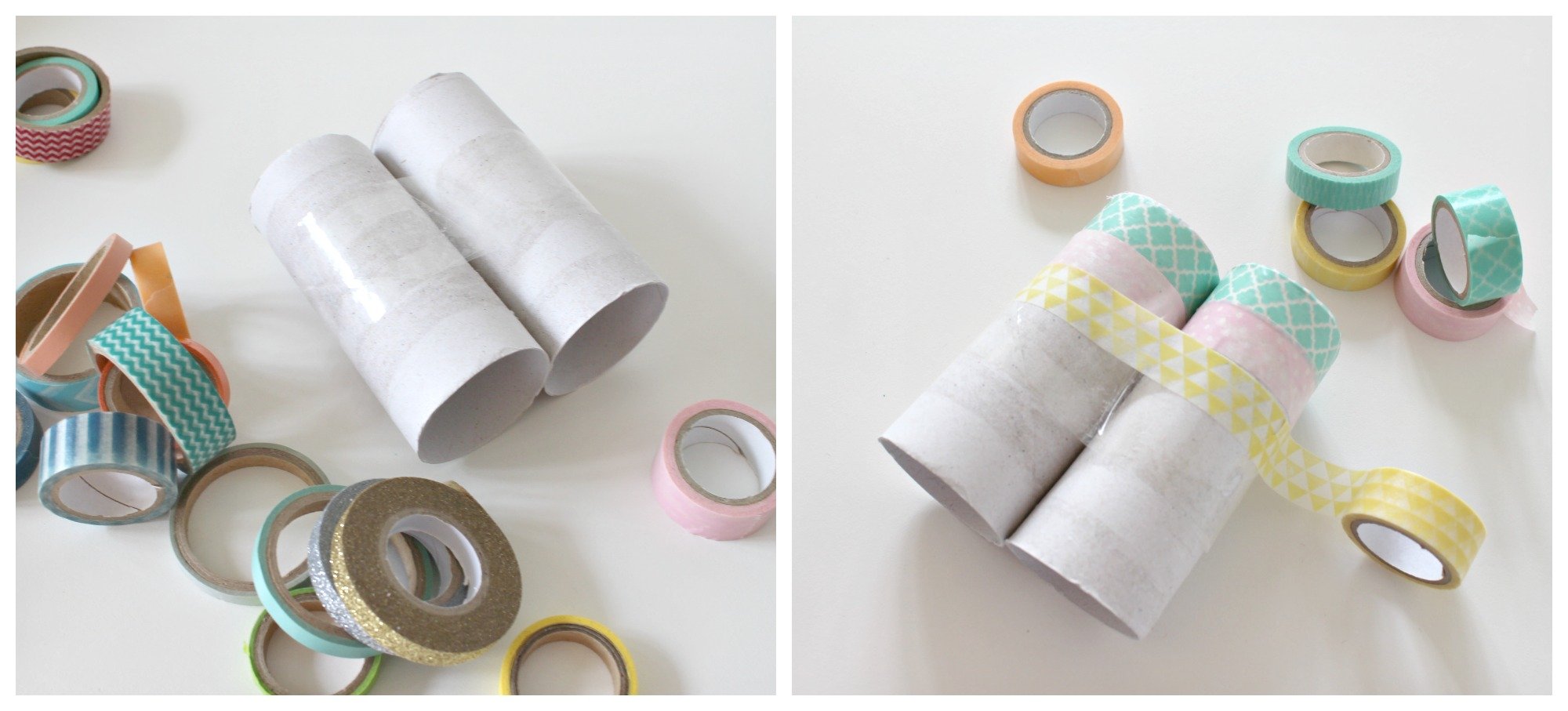 Start at one end and keep wrapping until you reach the other end.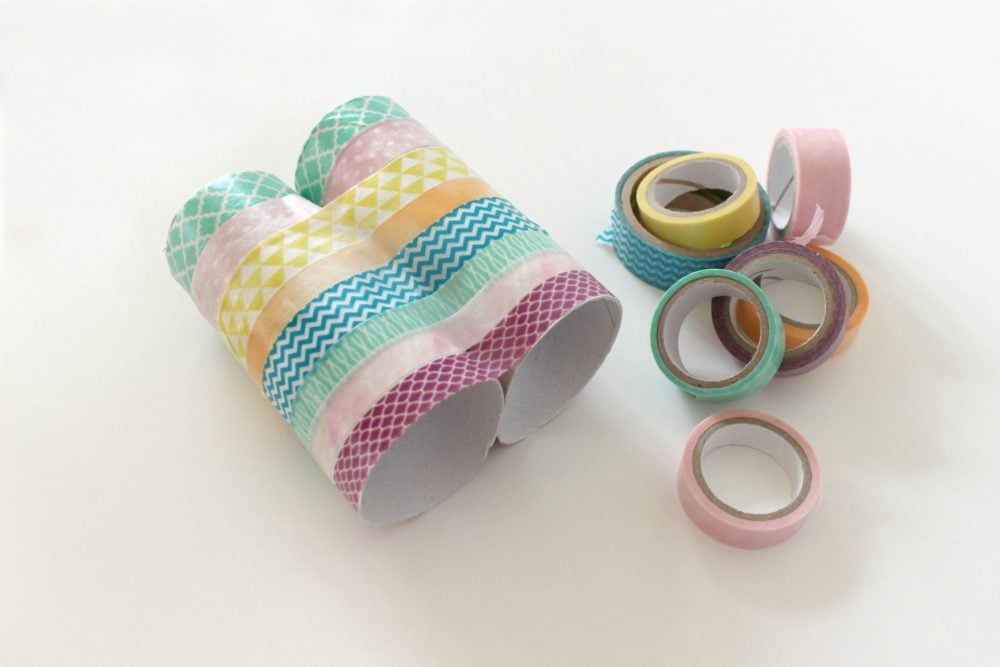 Print out the Free Printable Spring Checklist of things to see with the binoculars.
Take your child outdoors (preferably on a walk) and have them use their binoculars to look for the items on the list. Have them mark off the items as they are found.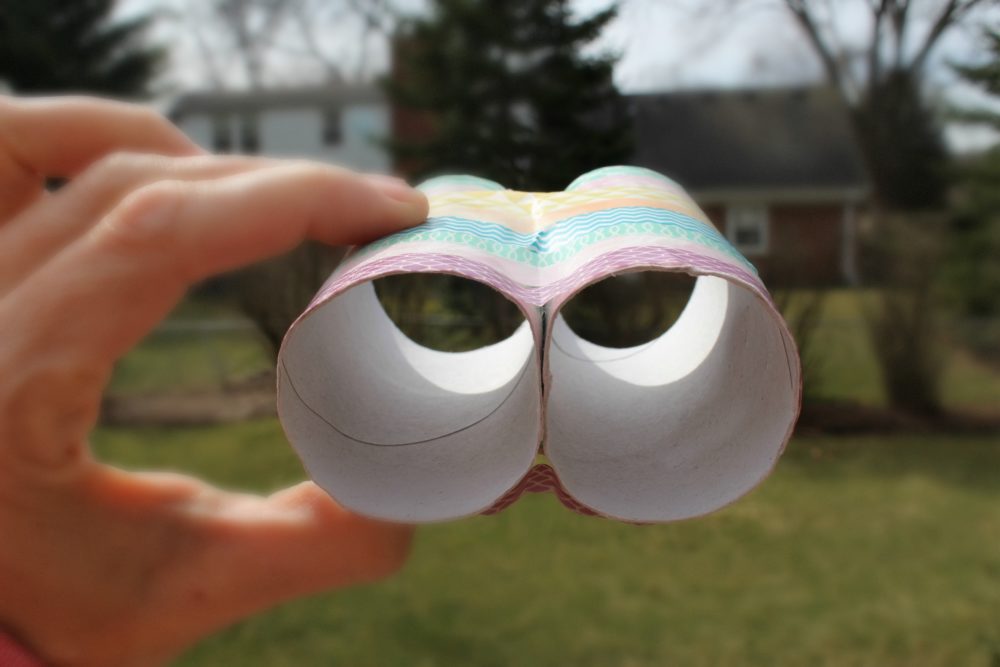 Pin to save for later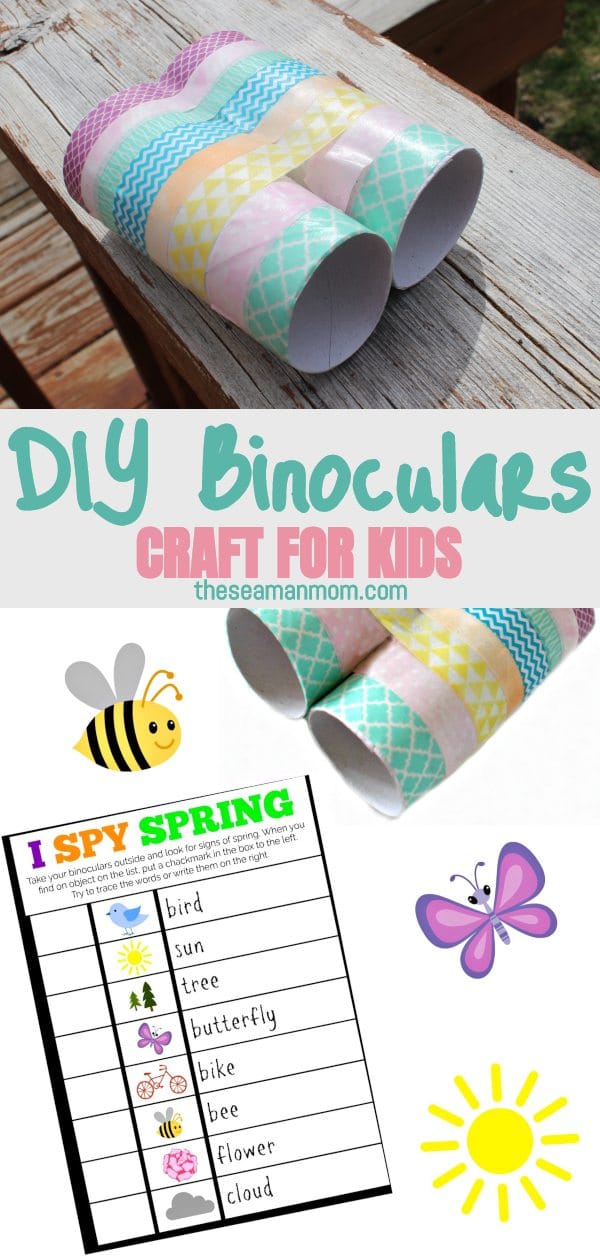 Most popular craft