Love sewing for little girls? Learn how to sew an adorable, sweet dress for a little girl using this easy to follow, step by step flutter sleeve dress pattern.
Flutter Sleeve Dress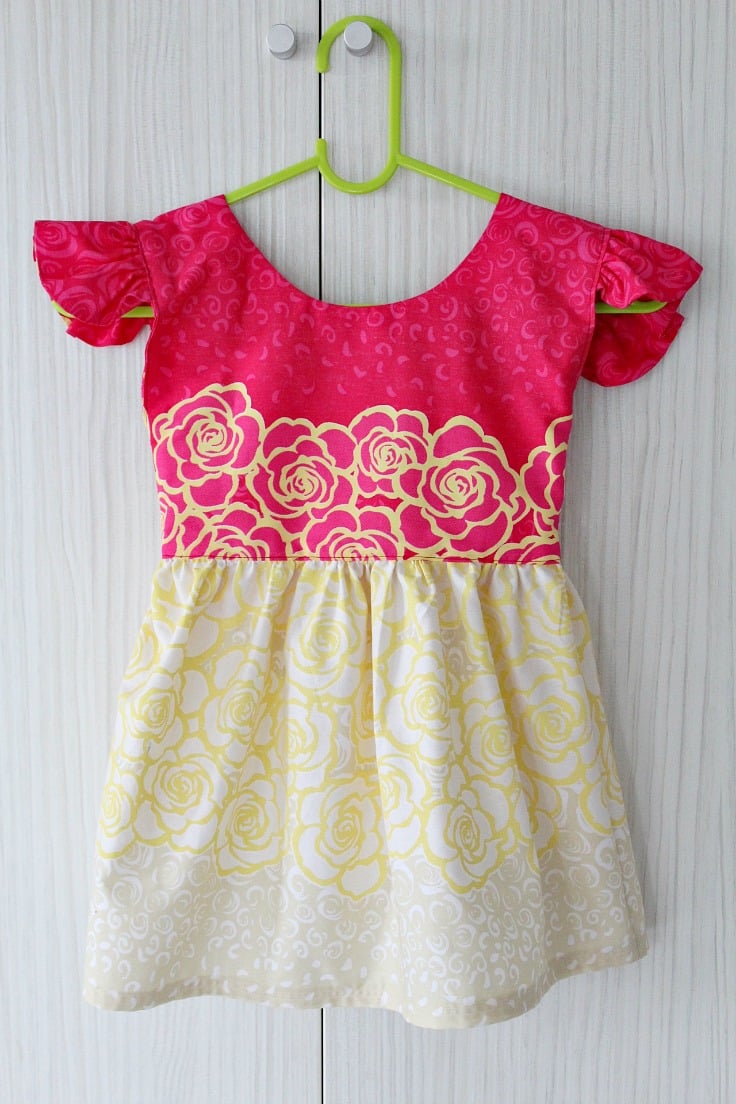 Hi guys! I have a really fun and easy sewing project to share with you today, a super easy flutter sleeve dress pattern! This adorable and simple dress pattern is something I've been afraid to start working on for ages! And you might be wondering why since it's so crazy easy!
Well, I don't consider myself an experienced sewer, I still have loads to learn about sewing and unfortunately not enough time to do so. Also my little sewing machine is pretty rudimentary and I also have 2 left hands lol. But that doesn't mean I shouldn't try and make pretty stuff like this lovely flutter sleeve dress pattern, even if I do fail every once in a while (ok, pretty often!). But in my sewing book, trying is more important than succeeding so I keep trying my luck. And this time I was pretty lucky as I did have great success with this flutter sleeve dress tutorial!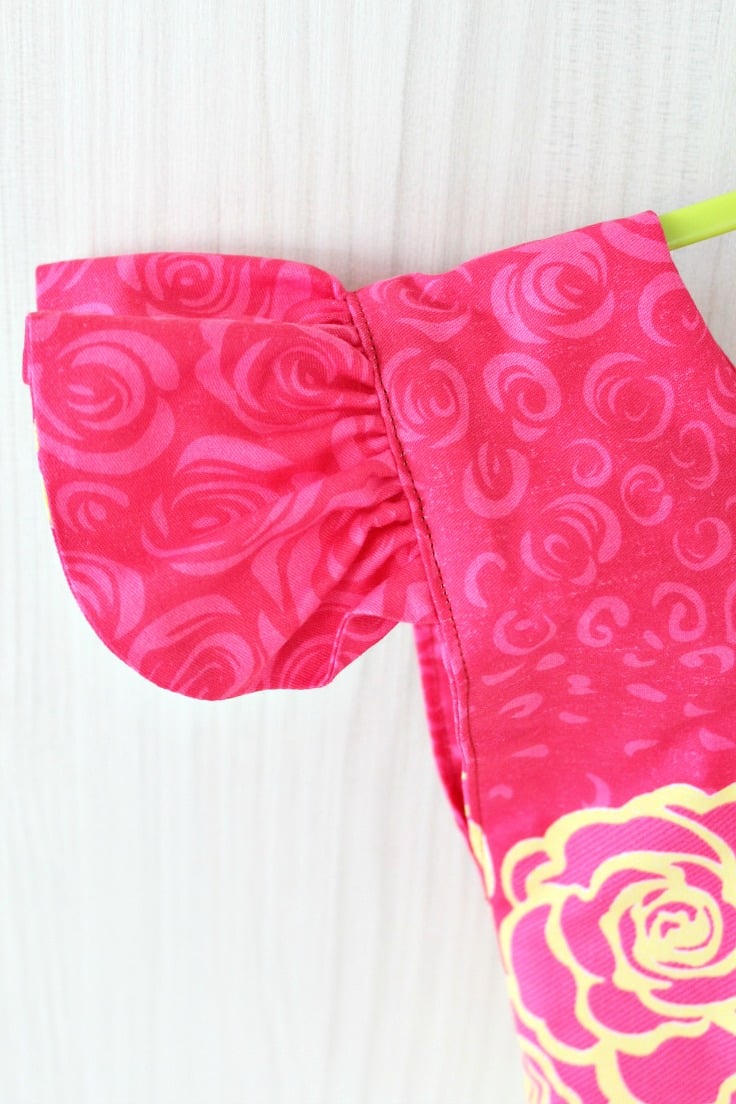 Other little girls projects you might like:
The result of a 3 hours work (yup, it took me that long lol) is a sweet and cute, colorful, comfortable flutter dress that is perfectly fit for a 4 years old little girl. And the best thing (that I'm very proud of), I did not use a purchased pattern, I made my own! I was using just a few measurements, common sense and a lot of praying that I won't mess it all up. I am completely in love with this girls flutter sleeve dress, it's so cute and girly!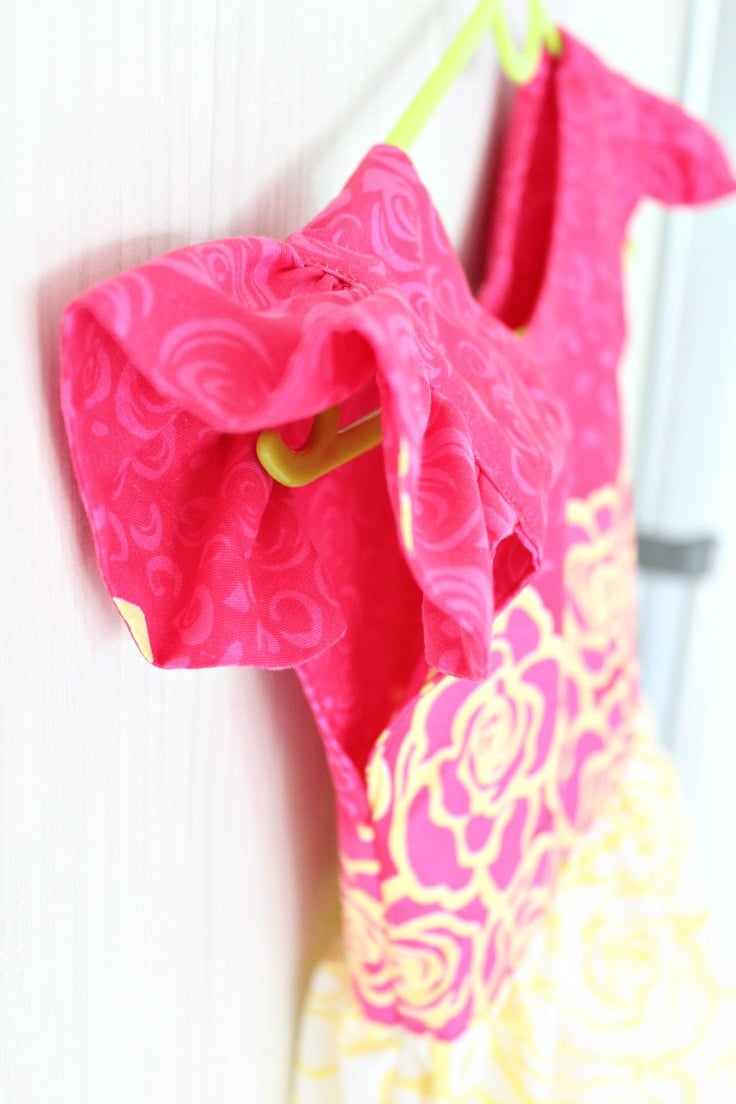 You are going to fall head over heels for each flutter sleeve dress pattern that you're gonna create! Cause you're gonna want to make loads of these for every little girl in your world!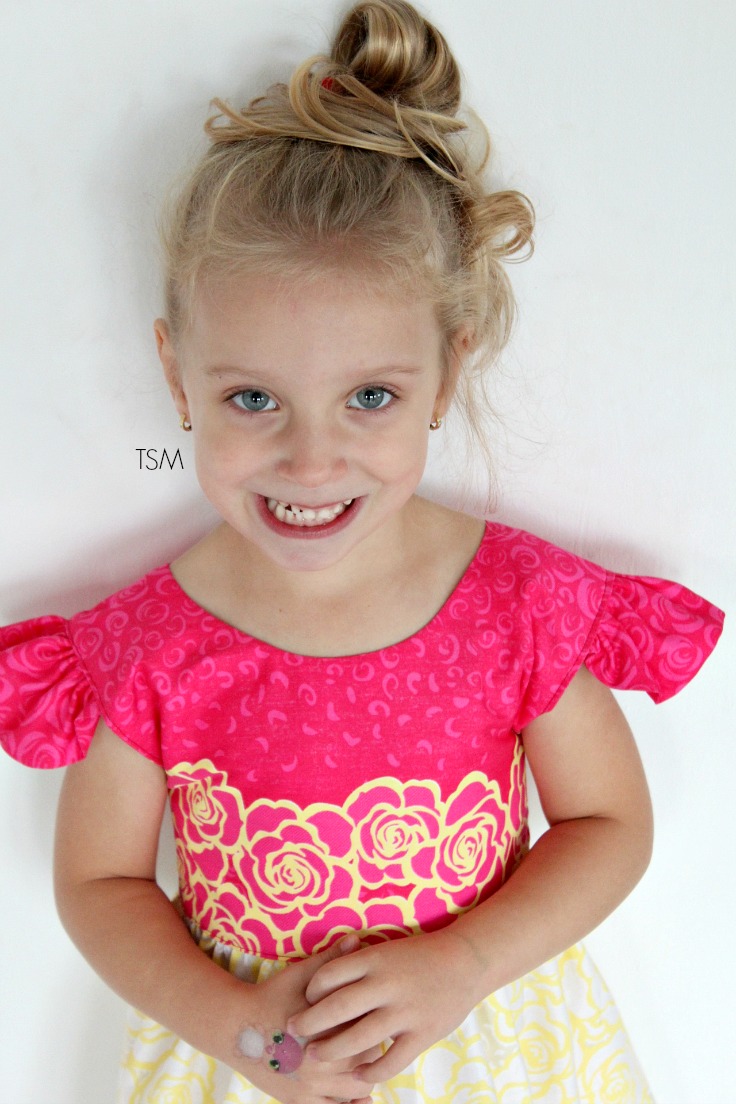 For this flutter sleeve dress tutorial I made the dress extremely simple. The instructions are meant to help any beginner sewers, who don't know how to master drafting patterns, sewing intricate sleeves or a curved underarm. This flutter sleeve dress tutorial is also suitable for those who don't own a serger and their sewing machine lacks a lot of options so they're not able to serge the fabric.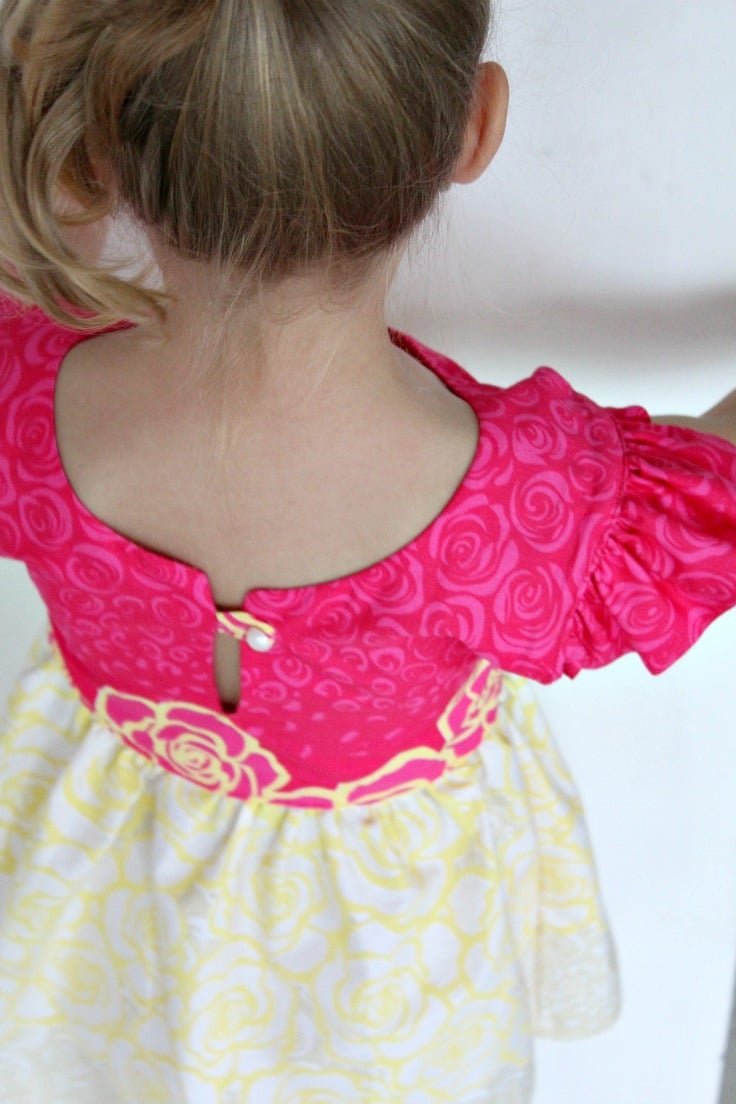 Similar articles:
Sewing For Little Ones
Learn How To Sew Children's Clothing with Rae Hoekstra
Learn to Sew at Creativebug
Fitting Essentials: Learn to Customize Your Dress Form (w/ Judy Jackson)
Create Any Size: Pattern Grading for Sewers (w/ Kathleen Cheetham)
Patternmaking + Design: Creative Sleeves (w/ Suzy Furrer)
Patternmaking & Design: Collars & Closures (w/ Suzy Furrer)
Couture Dressmaking Techniques (w/ Alison Smith)
Patternmaking + Design: Creative Necklines, with Suzy Furrer
I'm not particularly crazy for the zig zag stitch, I think it gives a rather unprofessional finish. If you're like me you'll love that you won't need to use the zig zag stitch, you fold the fabric in. I know, I'm such a rebel! lol For future though I think I'll use pinking shears, I like pinked seams! Or the much faster and best looking method: serging.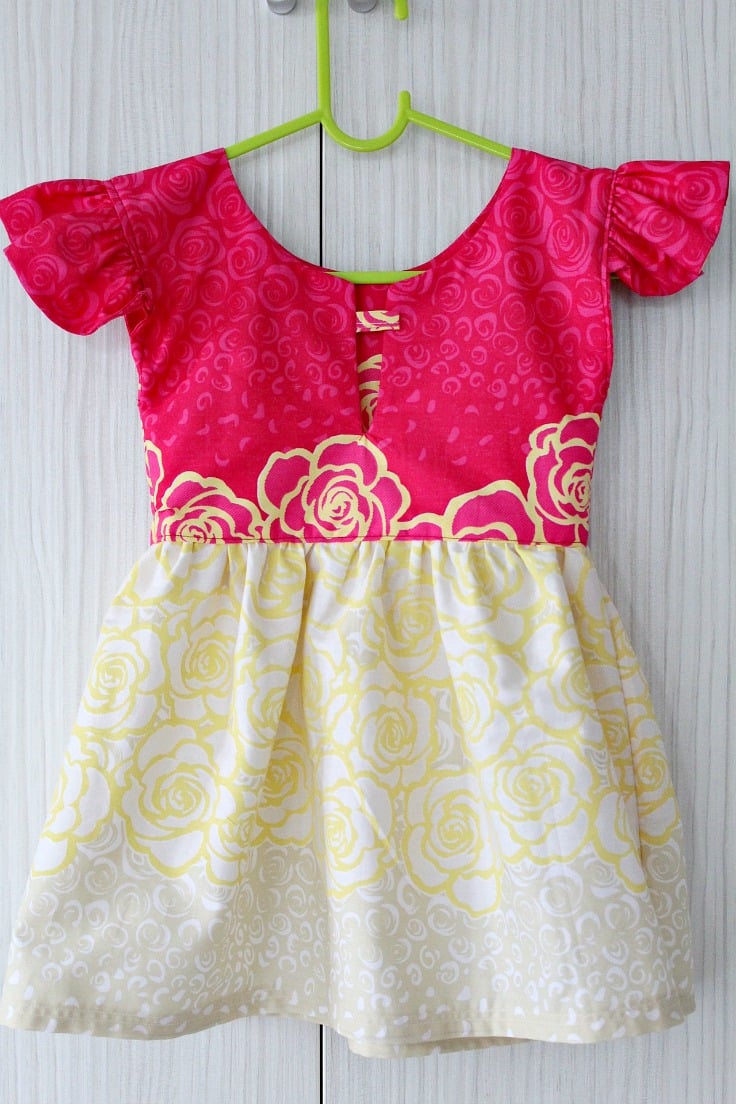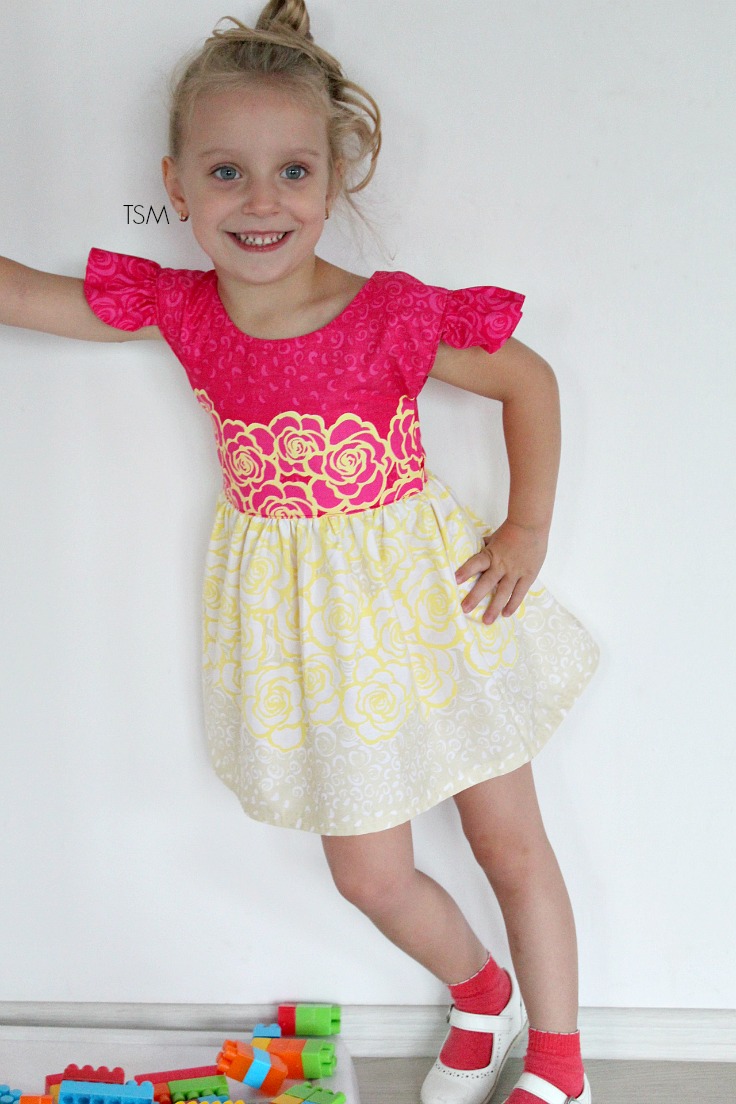 This flutter sleeve dress pattern is for a 4 years old girl of about 40″ height, 40 lbs weight. I measured her shoulders to establish how wide I want the bodice to be, then I measured from shoulders to under the chest, to establish the height of the bodice. Then I measured from shoulders to where I wanted the dress to fall, to establish the entire length of the dress. I approximated the neck line using an old dress but I also opted for leaving an opening in the back, closed with a button, to make sure Ellie's head fits through the neck line.